Dear steemit friends,
Today I want to share with you one of the beautiful places that I have visited in Jaipur, India called City palace.
There are many palaces around Rajasthan state of India but this City Palace in Jaipur is one of the best privately conserved palace complexes . It is built by the founder of the city , Jaipur during his dynasty between 1729 and 1732 A.D. Right now, the royal family still resides in the palace.
Only part of the palace is opened to public ( with an entrance fees around $10) and some parts of the hall way can be visited with private guide ( with another entrance fees that is about $50) . We only visited general complex ($10 entrance fees) and really enjoyed it.The architecture of the palace was a mixed of indian and european style.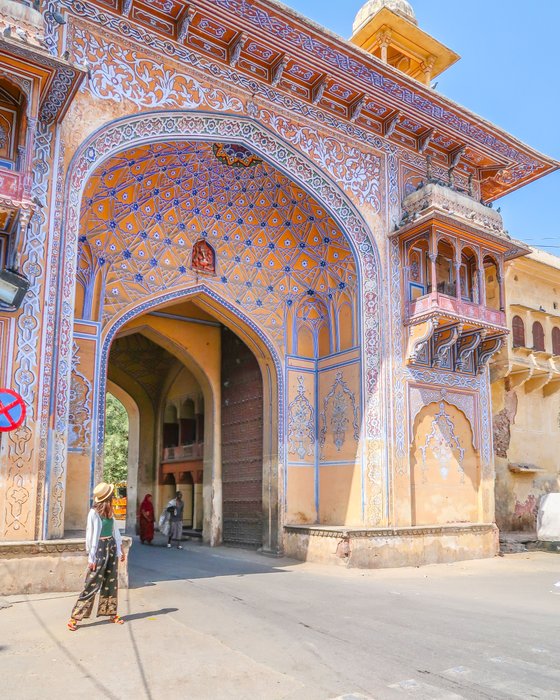 Entrance Gate to City Palace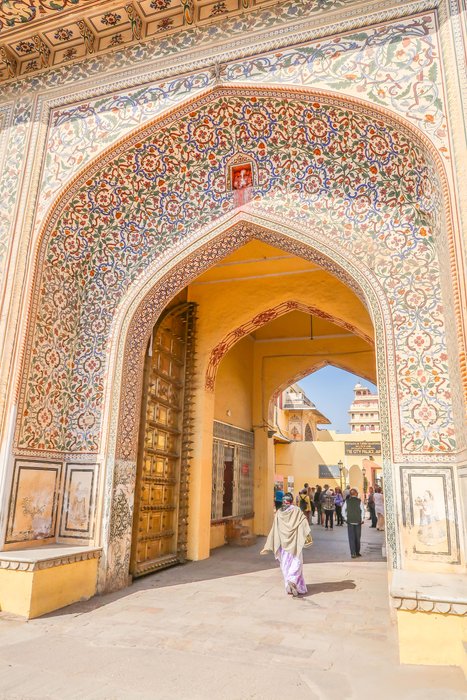 To reach the city palace ticketing area, you will pass by this two beautiful gates. There are similar beautiful gates around the city and every time I see them, I can't stop to admire the beauty of them. Most of the gates around the city were quite crowded , so I was happy to finally take a picture with it this time.
After we bought our tickets , we entered to the palace complex.
Like so many other buildings in jaipur, the palace was painted in pink ( reddish sandstone color). That's the reason Jaipur is mostly know as the pink city. The reason the city became pink was due to the time back in British Raj, where the princes of Whales visited , so in order to honour the royal , they painted all the building of the city into glowing pink.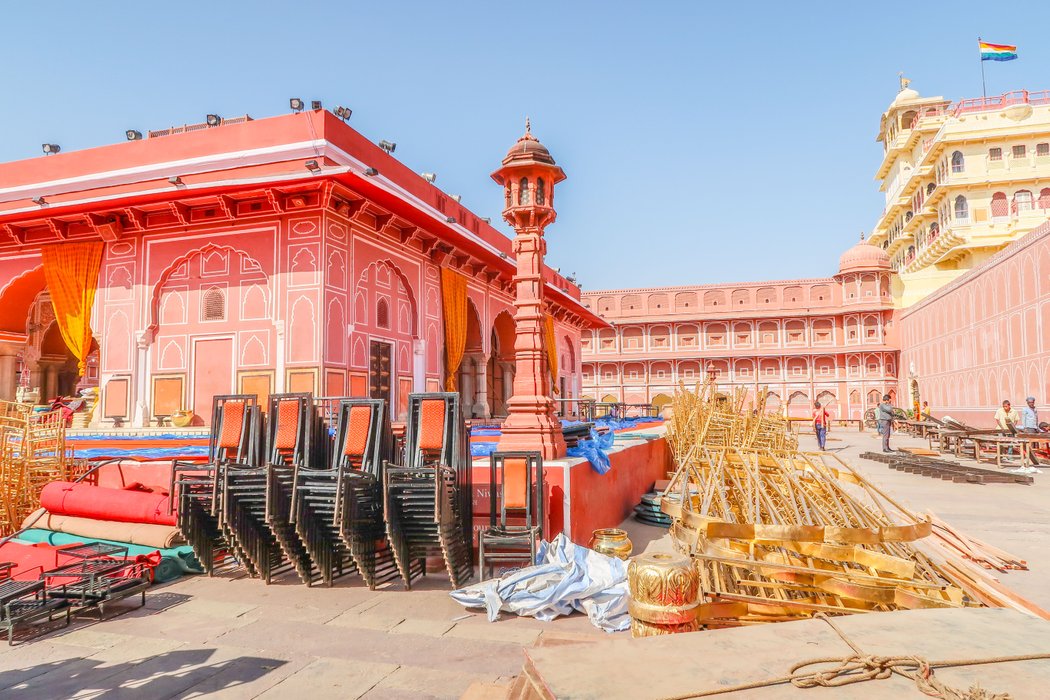 When we visited, the complex was filled with workers and stuffs. So we asked around and told that they were preparing for a wedding event. Apparently you can rent out this palace as a wedding venue, how cool! Wedding in a royal palace, this must be modern time princess wedding.. :D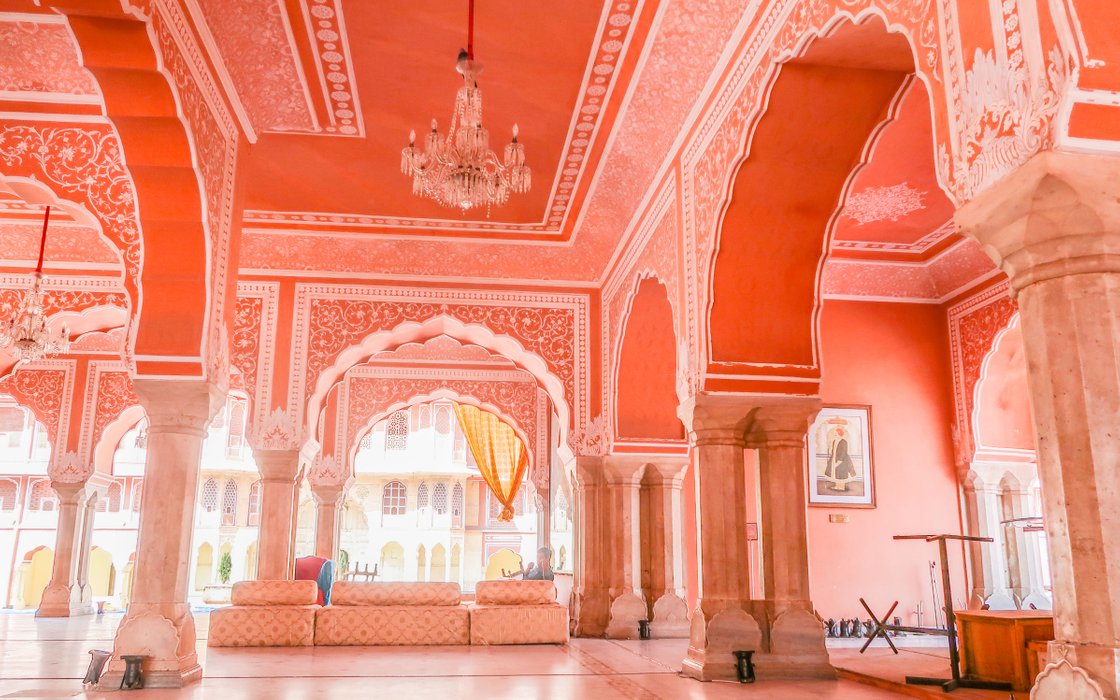 This building is called house of public audience. It is now an art gallery where they exhibit the exquisite painting etc.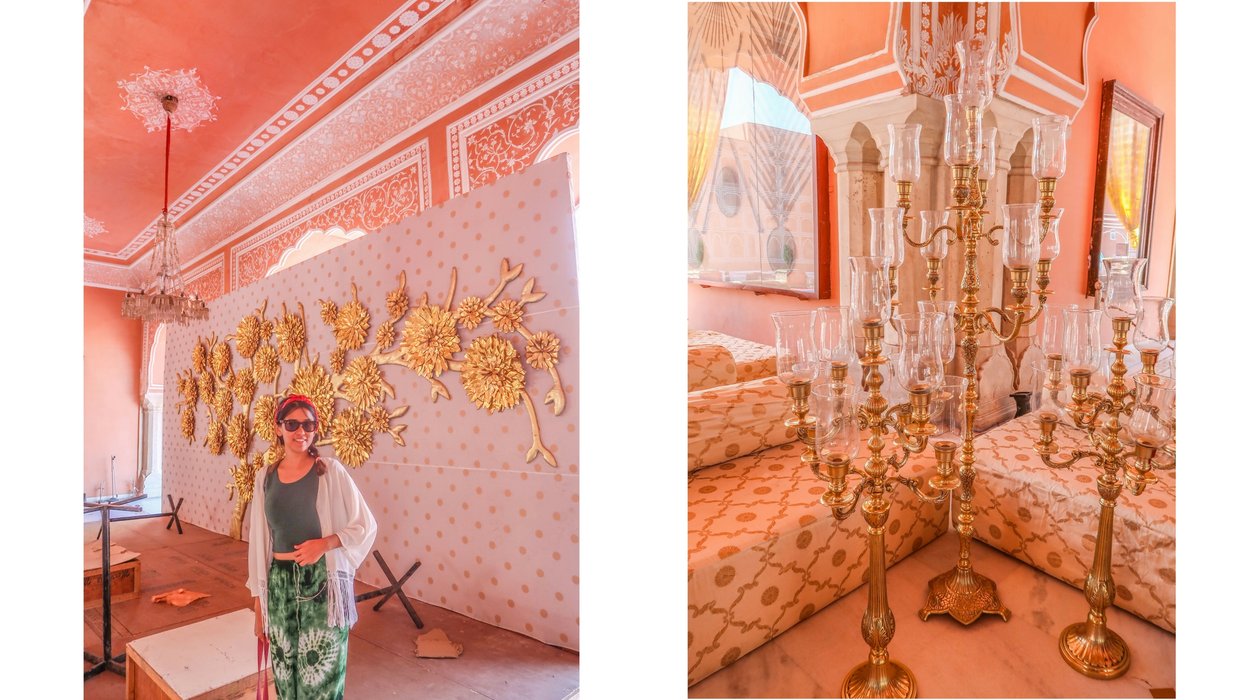 I really love the intricate artwork on the walls and the ceilings are so beautiful. They also have impressive crystal chandeliers and glass wares.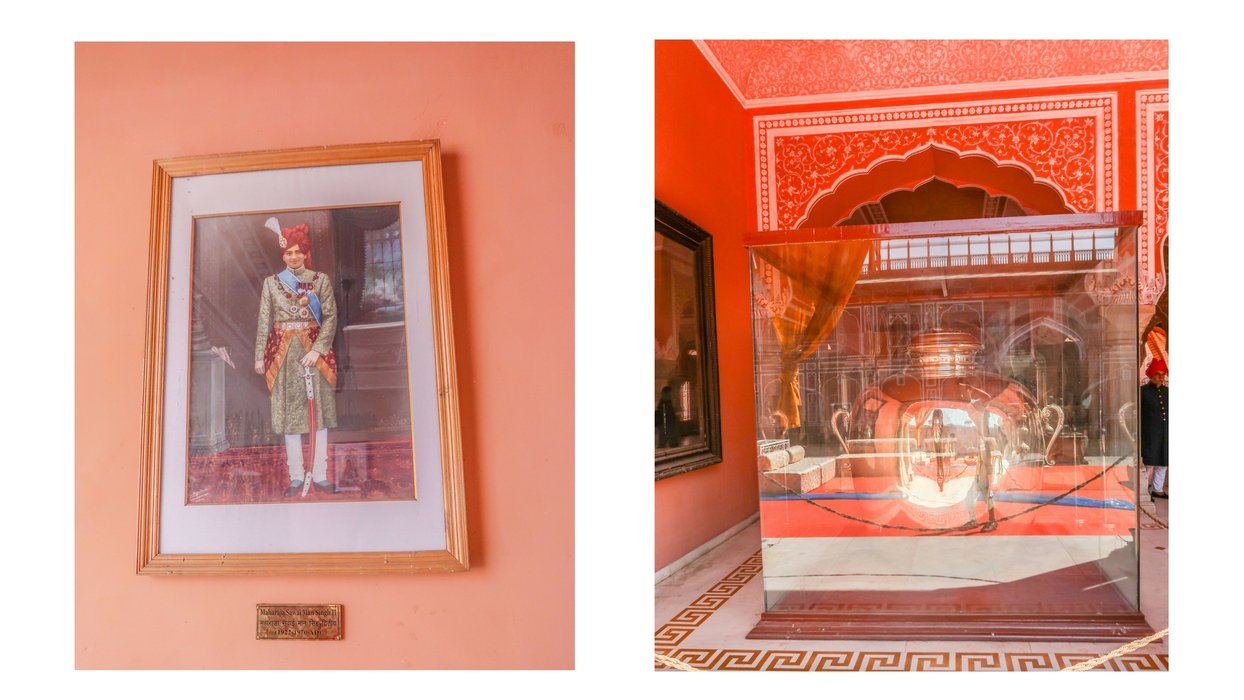 The most interesting items in here are two sterling silver jars measuring 1.6 metres in height, each with capacity of 4091 litres and weighing 345 kilograms. Each jar was made out of 14000 Jaipur coins, which are melted silver coins without soldering. It is said that it took two years to make the jars.These are also officially recorded by the Guinness Book of World Records as the world's largest sterling silver vessels.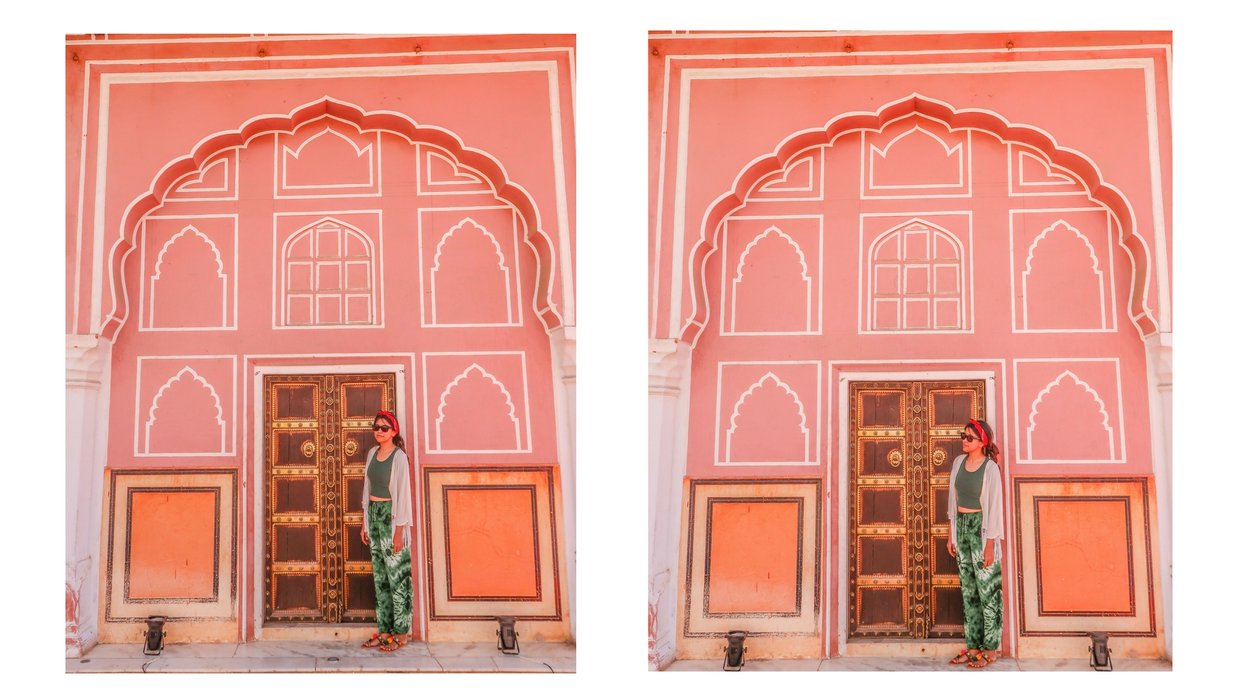 The place was so photogenic that I might have 123456 photos taken here...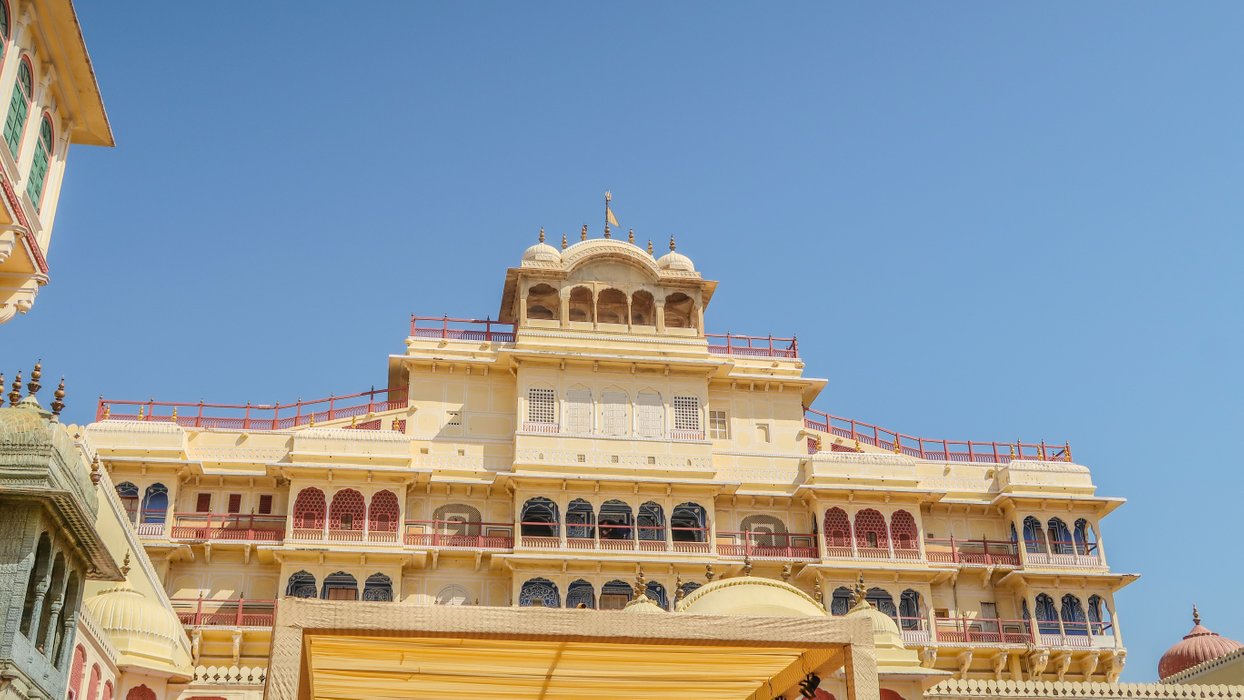 This is the Chandra Mahal Palace where you have to take private tour to visit. There are a few floors and courtyards you can visit from there.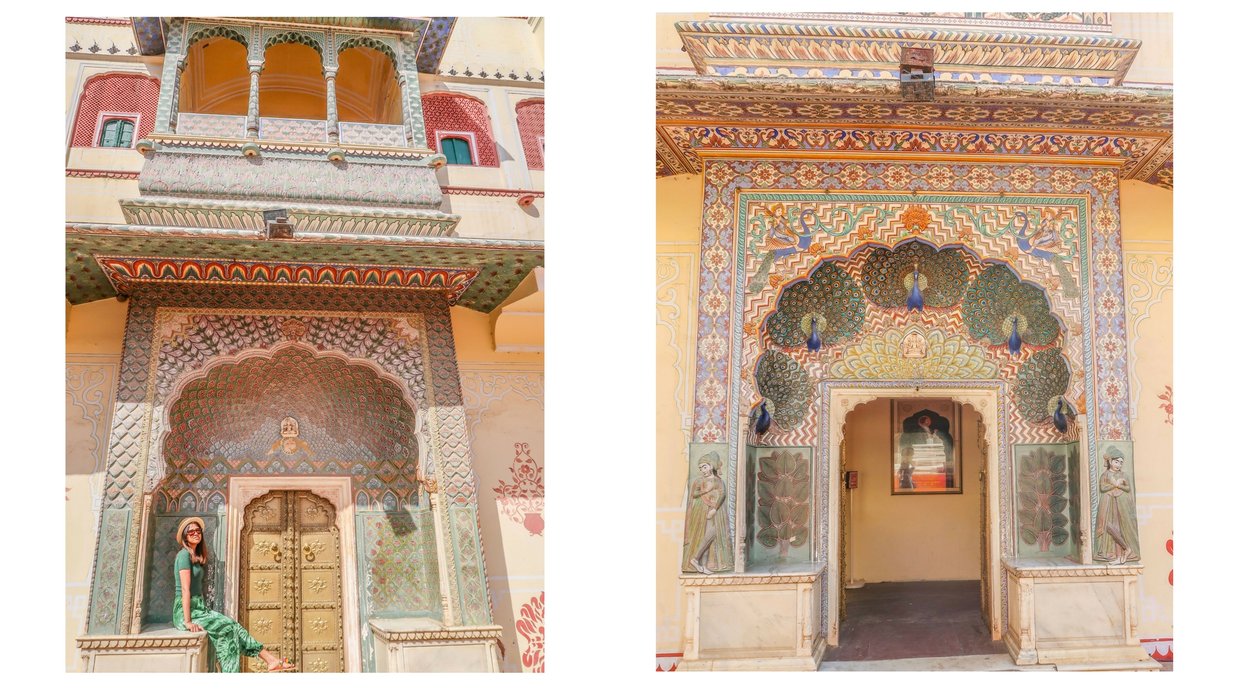 Another popular attraction in city palace jaipur complex was these beautiful doorways. There are total of four small gates and these gates are made with themes symbolising four different seasons and Hindu gods. All four gates have beautiful, embossed brass doors.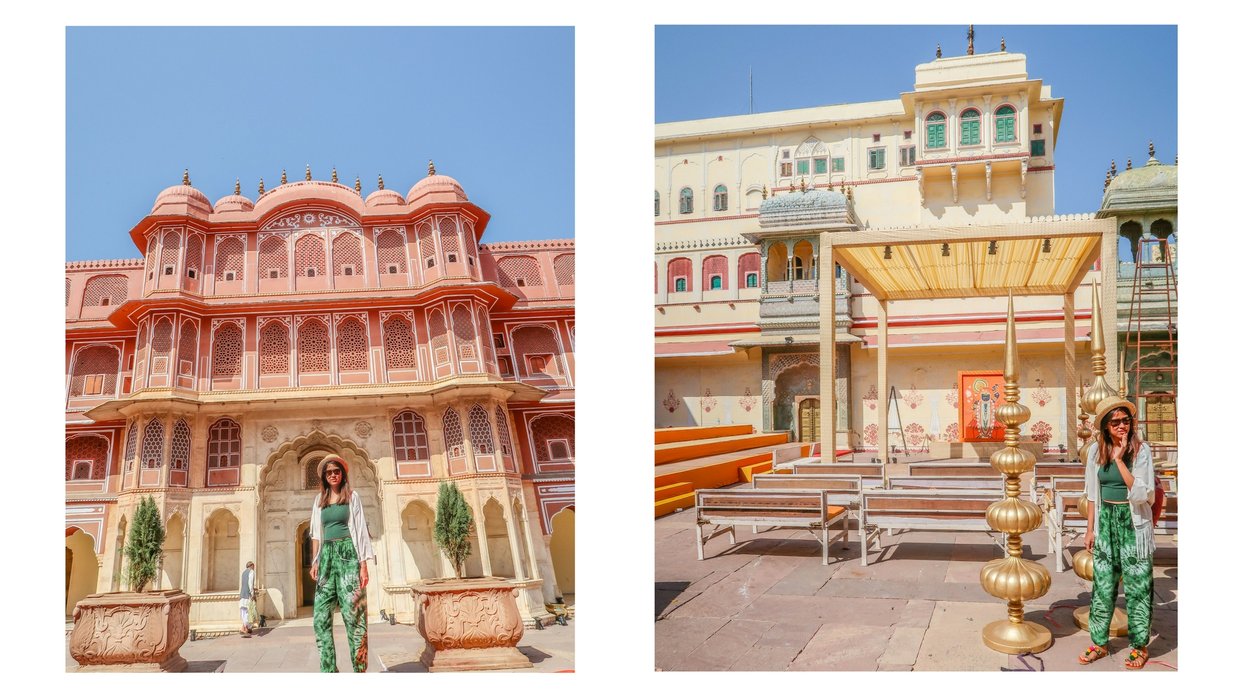 At one of the entrance to the inner courtyards.. Since there was wedding preparing going on, I got to see the royal style cooking wares and display amongst the many stuffs lying around.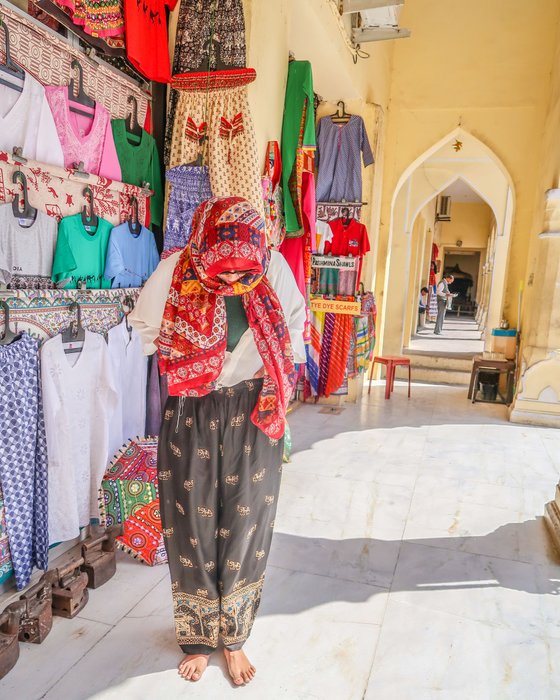 After wandering around and taking lots of pictures . We left the city place. On the exist , there were many shops selling souvenirs etc and I bought this trouser that I had been seeing around.
This was our visit to city palace, Jaipur India. I hope you enjoy traveling with me... And wishes my steemit friends , Happy Easter!