A pearl has no facets... It is just smooth, isn't it?!
Penang, or the Pearl of the Orient as it is also popularly known, is however truly many faceted, and its varied attractions seem to only be increasing in recent times!
Boasting a charming mix of things old and new that warmly welcomes all visitors especially those from foreign lands while local tourists flock to it, some who swear are there solely to savour its many delightful cuisines...
Ahaaa, food tourism... it is strong here...!
A state in the north-west of the peninsular Malaysia, many know Penang as only an island, while a part of the state actually sits on the mainland too.
Its capital, Georgetown ~ the second largest city in Malaysia, is situated on the island and was declared a UNESCO World Heritage Site in 2008.
A recent visit found me collecting many photographic gems ~ keepsakes... many like renewing ties with old friends... and some were new 'friendships' made...
Too overwhelming for one post, there will be more later
Here, let's just have an intro, an insight if you like... into some of what I have collected...


---
Chinese temples, clan houses, traditional and cultural craftwork
Ironworks and wood carvings galore...
---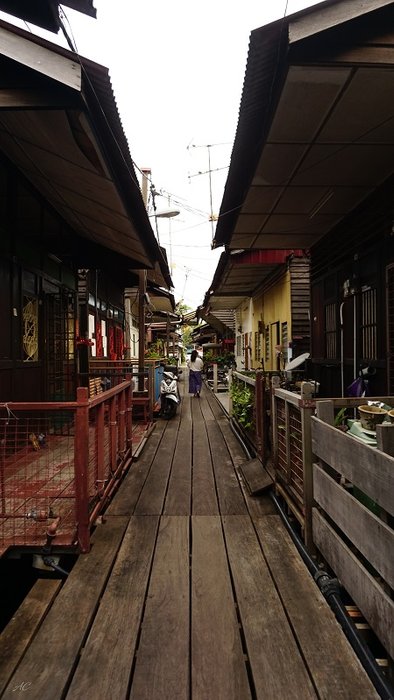 Not always this straight... but always the narrow...
The Clan Jetties were an eye-opener for me!
A first time...
I'm glad to discover these
---
One of the sights at the end of the path...
The Hean Boo Thean Kuan Yin temple
At dusk and low tide, with rains in-coming... seems to have found me some moody scenes
I like!
---
One little facet...
Detailing on a temple roof within the Heritage area walk
around Lebuh Cannon and Lebuh Armenian...
Yap Temple
---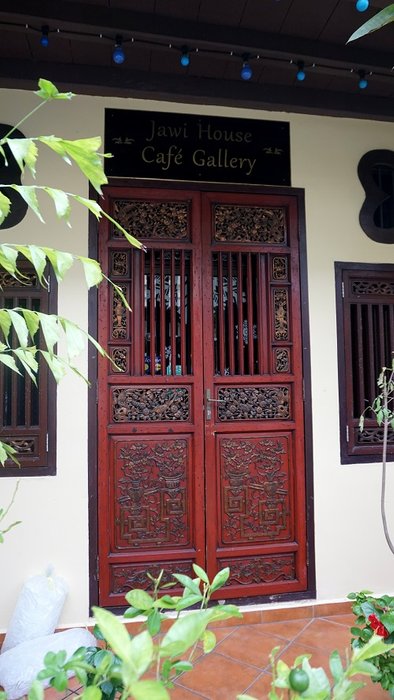 Intricacy...
Delightful details on a wooden carved door
We were there early, very early... it was still closed
The Jawi House Cafe Gallery
around Armenian Street
---
I found a classic!
There's more... soon...
---
What colours!
Lots of colour elements...
Not just the monochrome stuff, but lots of colour too!
---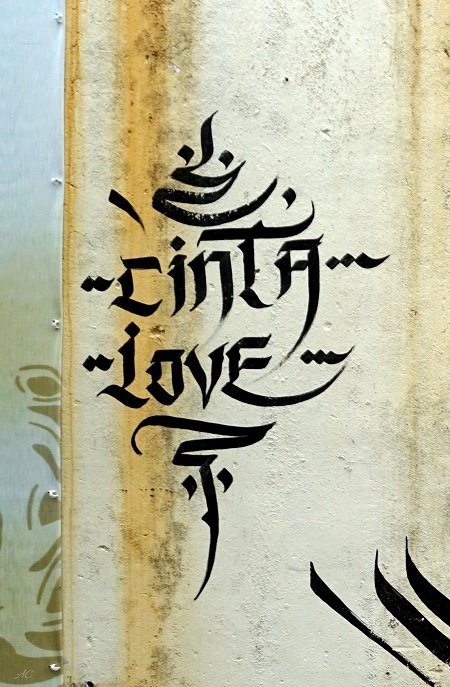 And don't let me start on the street art!
I got lots more...
And yet, I think I only just scraped the surface of 'street art' in Penang
A prelude ~ 'Cinta' = Love...
---
Oh yes!!!
Lots of 'mishus' too...
(Look.... @ewkaw and @blacklux)
Of course, why not?!
I found a whole street (and shop) dedicated to them meows...
---
Just follow the paw prints...
---
Golden details...
on ceilings, beams, rafters... the works!
At the inimitable Khoo Kongsi
---
Georgetown ~ Penang
As captured from the Kek Lok Si inclined lift to the Kuan Yin statue
I'll be back with more photographic discoveries
from Penang soon...
Hey, I think I also qualified this for the
#WednesdayWalk by @tattoodjay
---
Captured with SONY A5100 | © image & text original content | click image for fullscreen view
---
---



I'm with QURATOR... Are you?

Vote for Qurator as a Steemit Witness
via steemit.com or steemconnect