Not food as in starving for sustenance... But, travel to enjoy (read 'indulge' in) certain select foods!
Ohhhh, where do I begin.... Breakfast? Lunch?? Dinner??? By the days... - Day 1, Day 2...? Or most outstanding meal? Hmmmm, or should I say, a lip-smacking mmmmmmm....!! And yes, it's a well-known fact that Malaysians love their food, and will travel practically anywhere for food! 
Hence, when the family planned a short trip up to Ipoh, a town North of the capital Kuala Lumpur (KL), it's not surprising friends asked, "Ohhhh, for the food, right?" Lol.... I just thought of Ipoh as a destination as I haven't actually toured the place - we usually only pass through Ipoh while on the way to the more popular Penang island. So, this was to be a discover-Ipoh-as-a-holiday-destination-type trip. Which I must admit did turn into a food-seeking trip in the end! One can't deny destiny...
Bear with me - if I can't squeeze everything into this one post, there will be a part 2... Without further ado...
Meal 1: Chicken Rice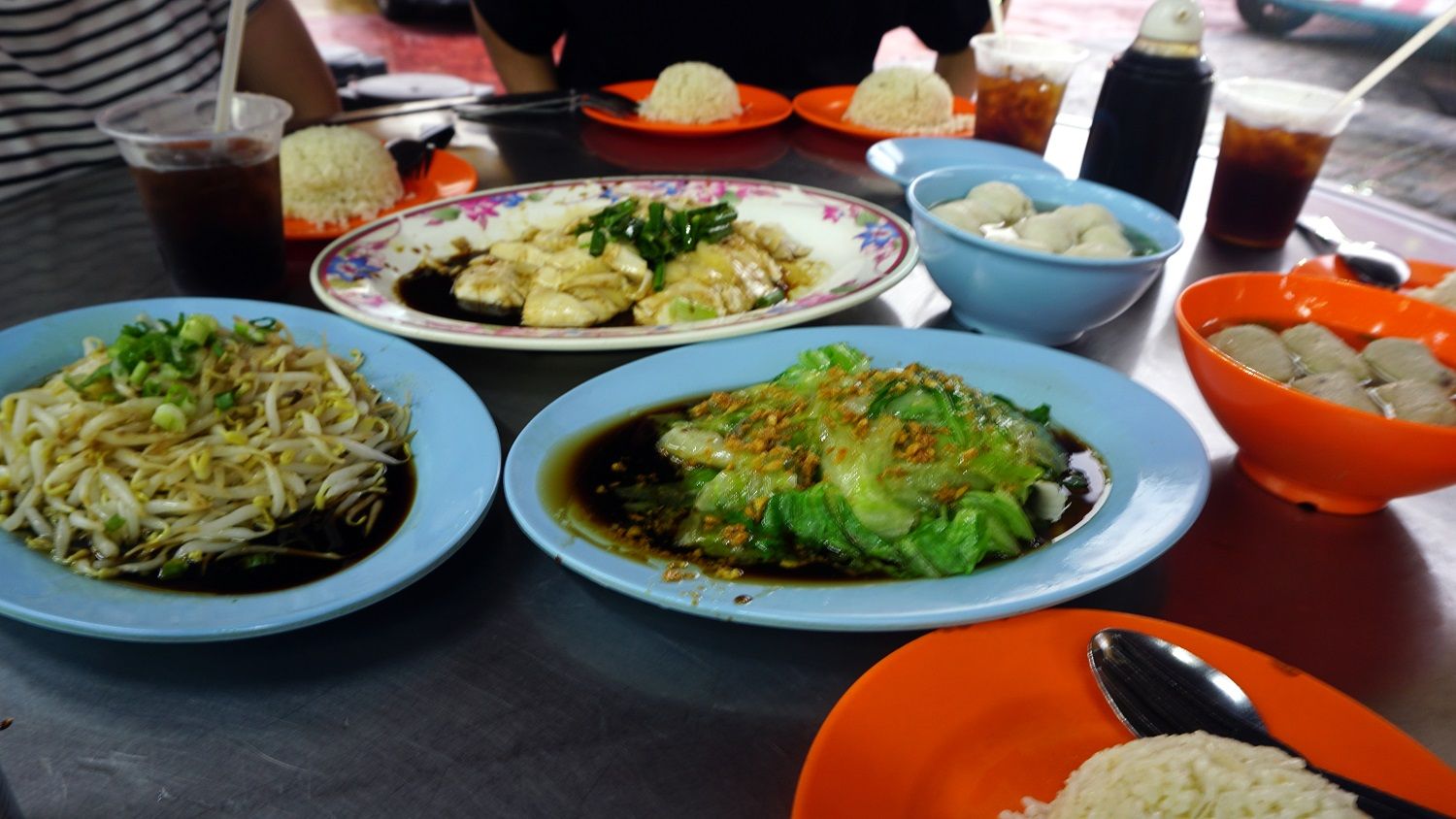 Steamed or/and roasted chicken served with (imagine this) the most aromatic rice cooked in the juices of a broiled chicken! (If my cooking terms are spot on...) In Ipoh everyone loves the beansprouts as it seems from the nearby limestone hills flow the exact right quality of spring water that feeds and produces the crunchiest, healthiest sprouts of beans (see the white veggie thingys; I'll provide close-ups in awhile...) Ipoh locals boast nowhere else will you get any beansprouts of the same quality. Lettuce topped with a generous sprinkling of fried garlic and its oil, sesame oil and light soy sauce.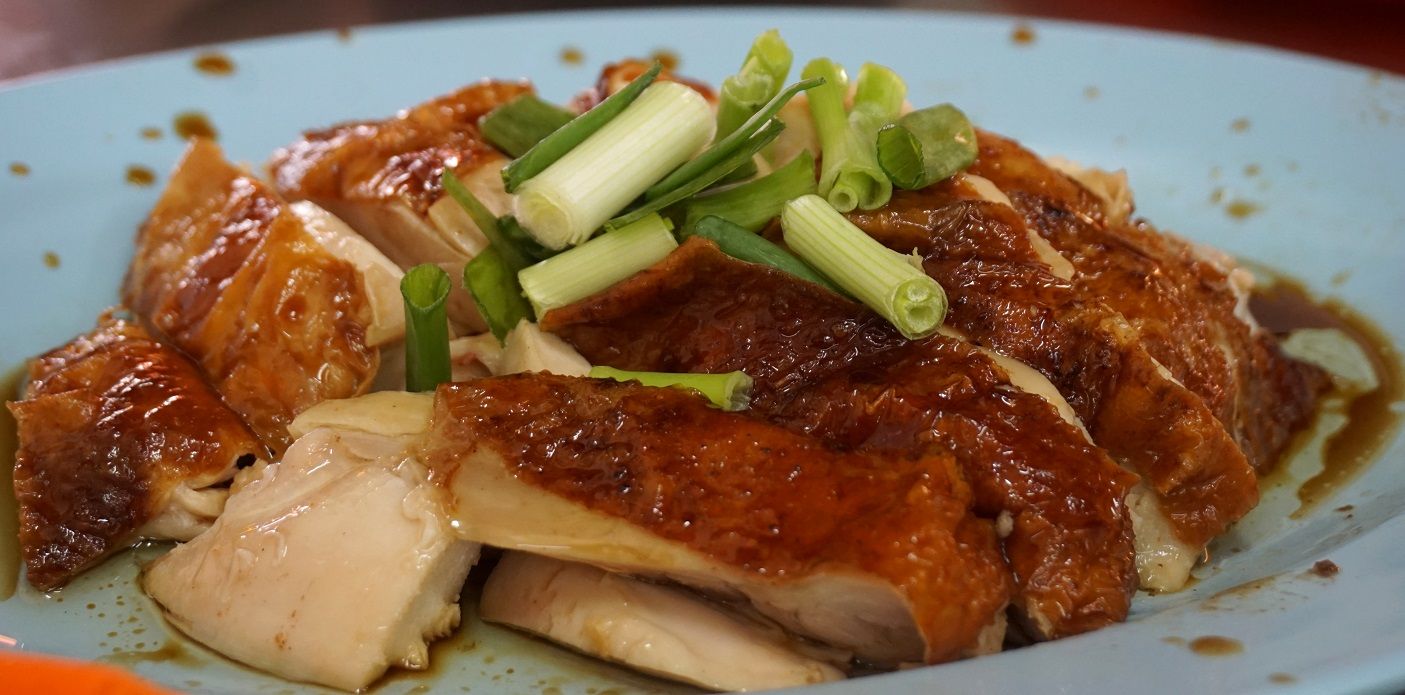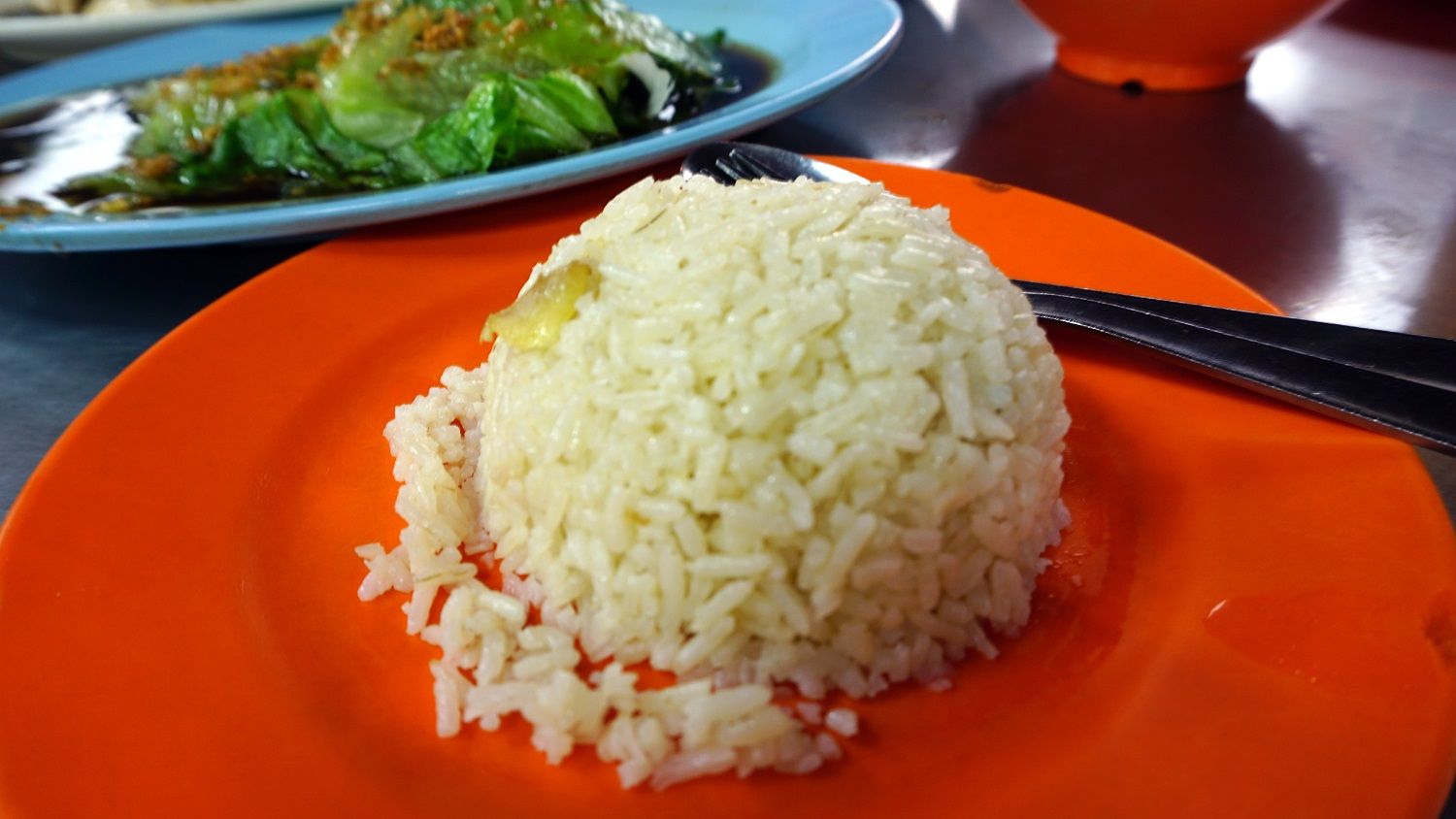 How good was it? The four of us had to add another two more portions of chicken and rice, before we sat back and declared, we couldn't eat another bite! And we made another trip on the last day for lunch before we returned home. That's how good it was!
Where?
Note: Both KL (the capital city where we're from) and Ipoh, are now in Phase 4 of the covid restrictions which is pretty relaxed; inter-state travel is permitted, however we got to wear face masks when not dining, social distancing is still practised. Outdoor and indoor dining is allowed, so we chose to dine al fresco. It was a nice cool evening, with light breezes.
Supper!
We had to go check out what else was around the corner (short drive away) since we had early dinner; not that we were hungry, but just 'curious'.... 😅
Google told us there was a dessert lane nearby... Alas, most were gone when we arrived, and they were closing soon. We managed to order these two to share, and a dessert later...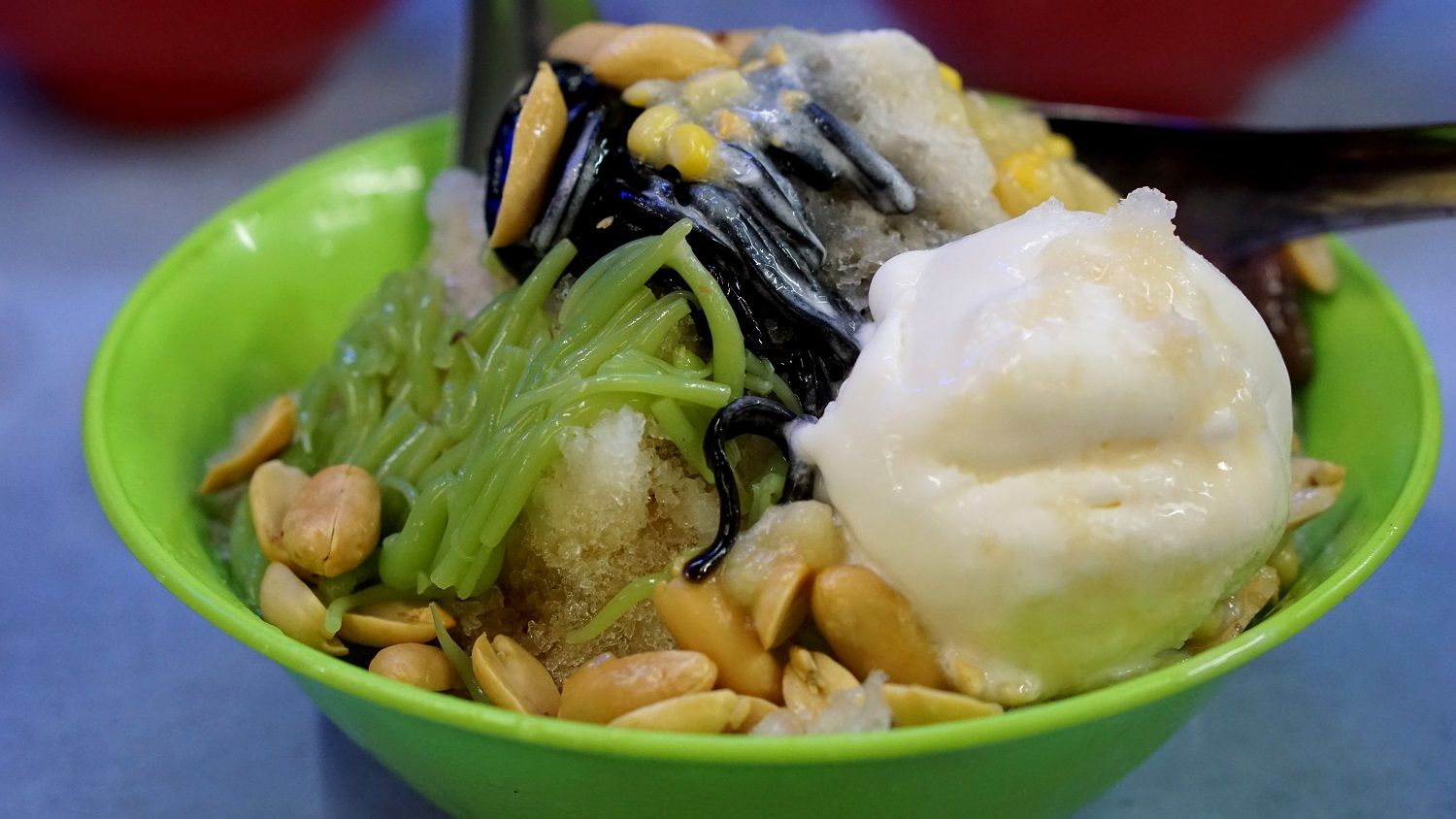 Where?
Literally, Dessert Lane or Tong Sui (sweet water) Kai (lane/road) - I missed getting a shot of the place which was actually a lane of stalls, as it started drizzling when we finished, and the second time we went, it was raining cats and dogs! Yeah, poor excuse, but the truth! 😉
Kopitiam Culture
Literally meaning 'coffee shop' in Hokkien (a Chinese dialect) Everything you could possibly want! Basically it is a shop with as many as three to 10 stalls, depending on the size of the shop. Some might even be double shop lots, hence the number of stalls under that one roof increases. Noodles, rice, fried, soups, specialty, regular menus, desserts, drinks, and what-have-yous.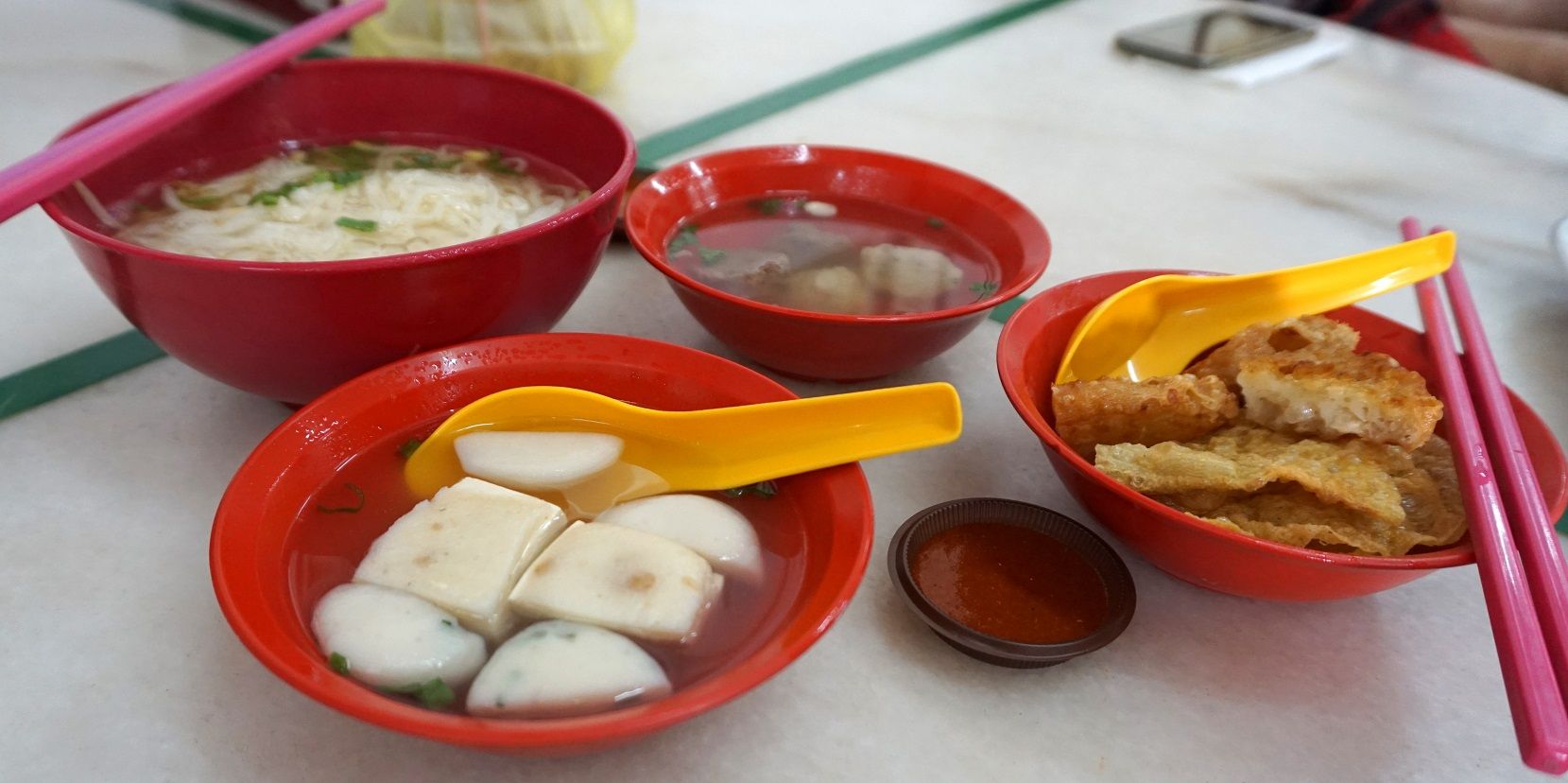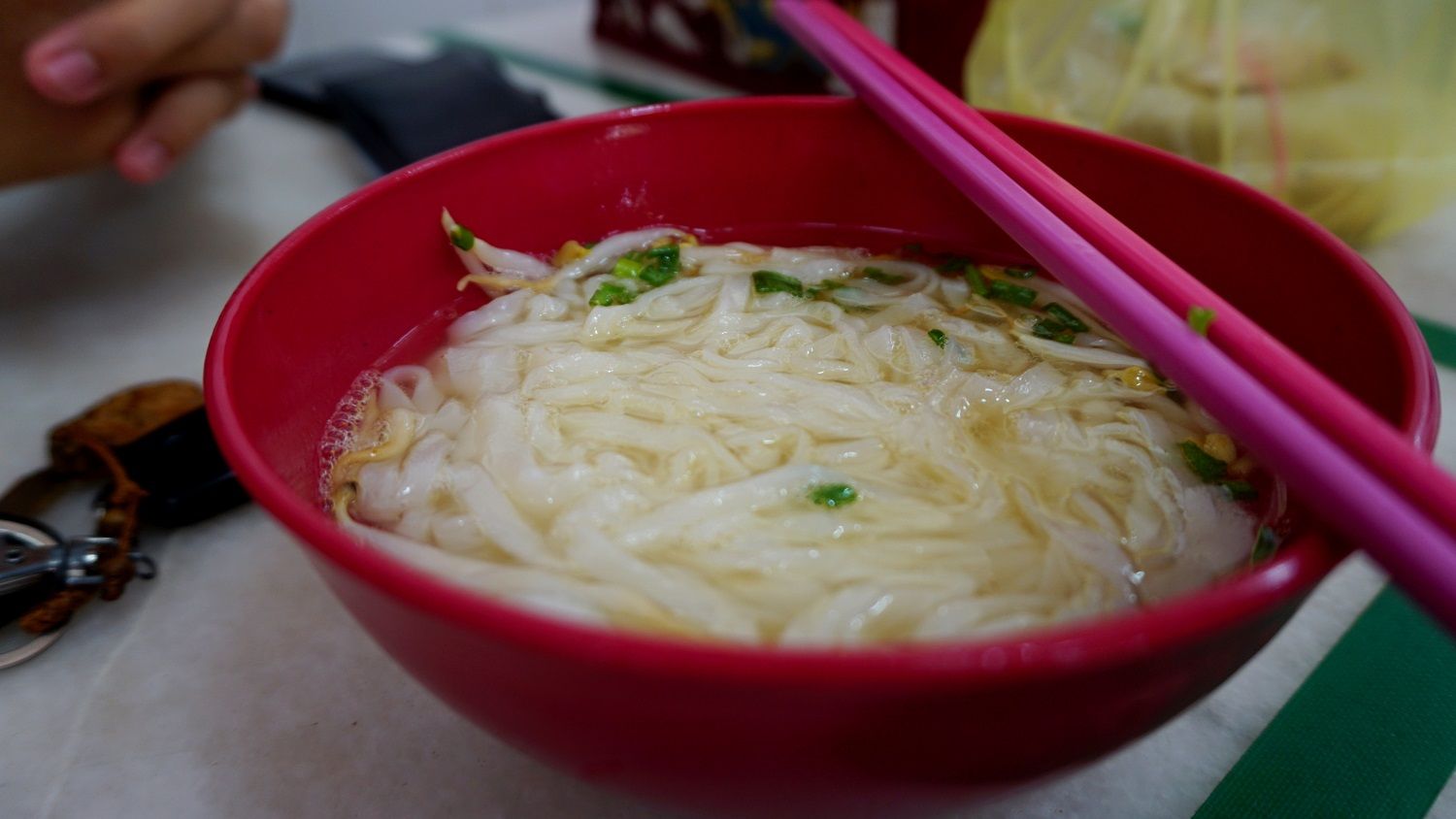 You can't have kopi (coffee) tiam (shop), without coffee, right?!  Most kopitiams will have their own brand and blend of local coffee, roasted to their own specific perfection, then brewed, mixed, poured in their own individual style.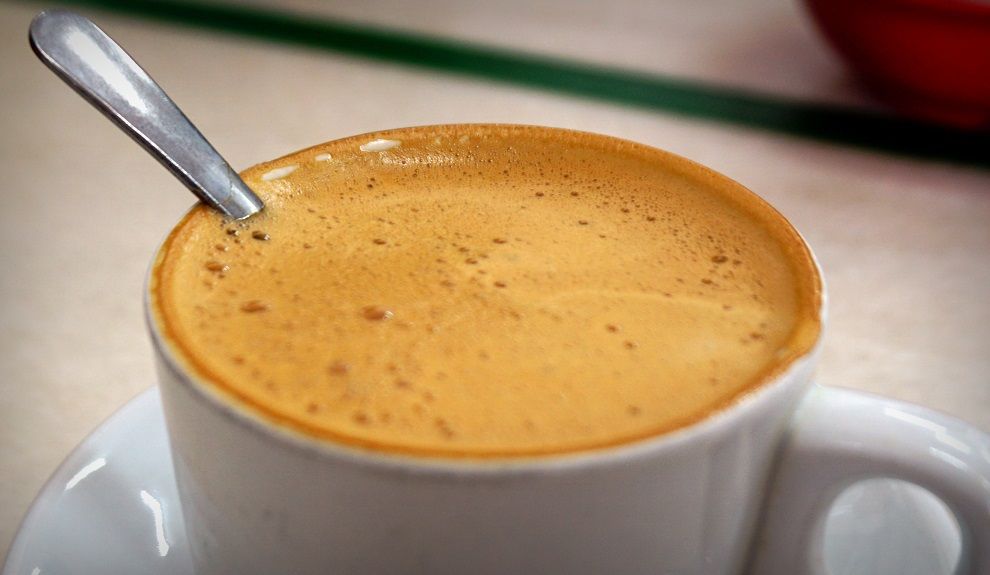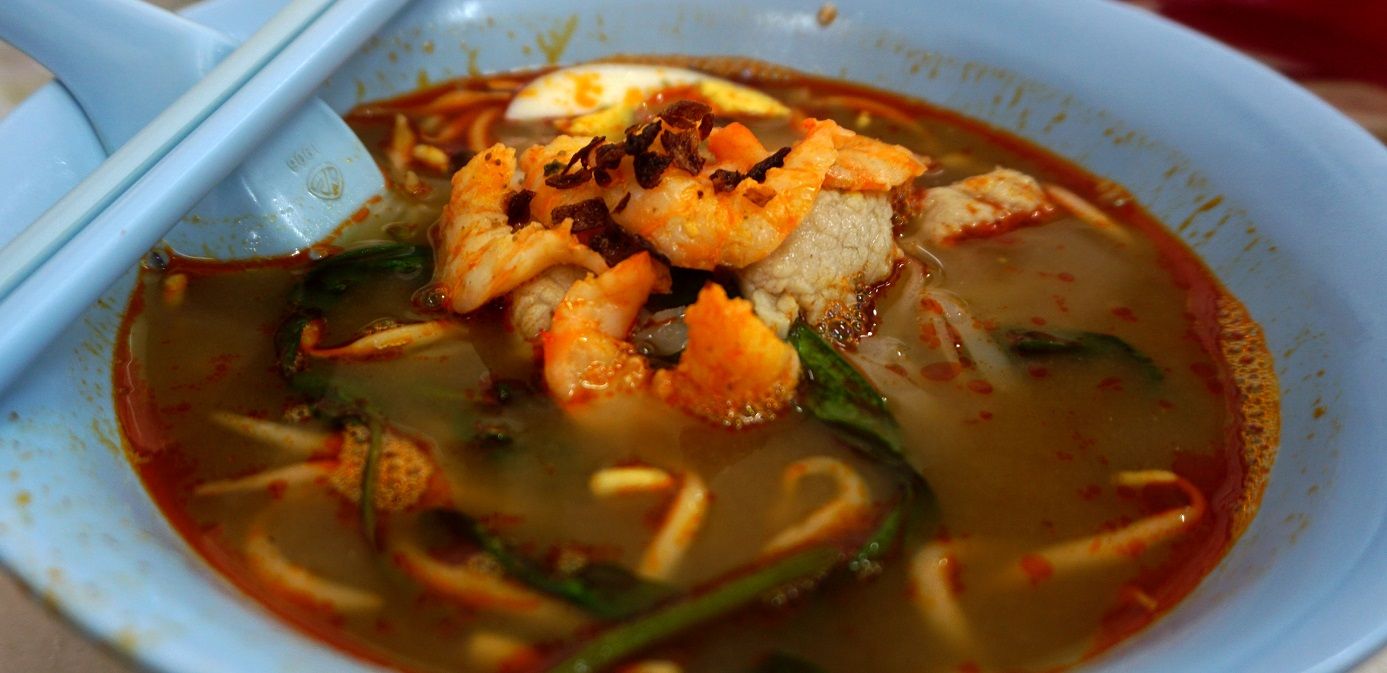 Many of you might already know Dim Sum or Tim Sum. Minced prawn/pork/chicken or a happy mix, in little tasty morsels or parcels, steamed or deep fried.  Siu mai, fried wan tan, har gow (shrimp dumplings) are some of the more popular types as seen here, and little saucers of loh mai kai, or glutinuous rice with chicken. All very yummy!
And if all the above isn't enough, then you must make some space for a Roti Goyang, literally means shaking bread... haha, that's the poached eggs that shake or jiggle on the toast! And there's no better place than a kopitiam to prepare the best 'roti goyang' money can buy! Toast with poached or half boiled eggs over it - you smash the egg up all over the toast, add pepper, a pinch of salt and eat it! 😄 
Seeee.... like this... 👇
And to end it all on a sweet note, how about an egg custard tart... Fresh from the oven, baked in the shop. Right in front of your eyes...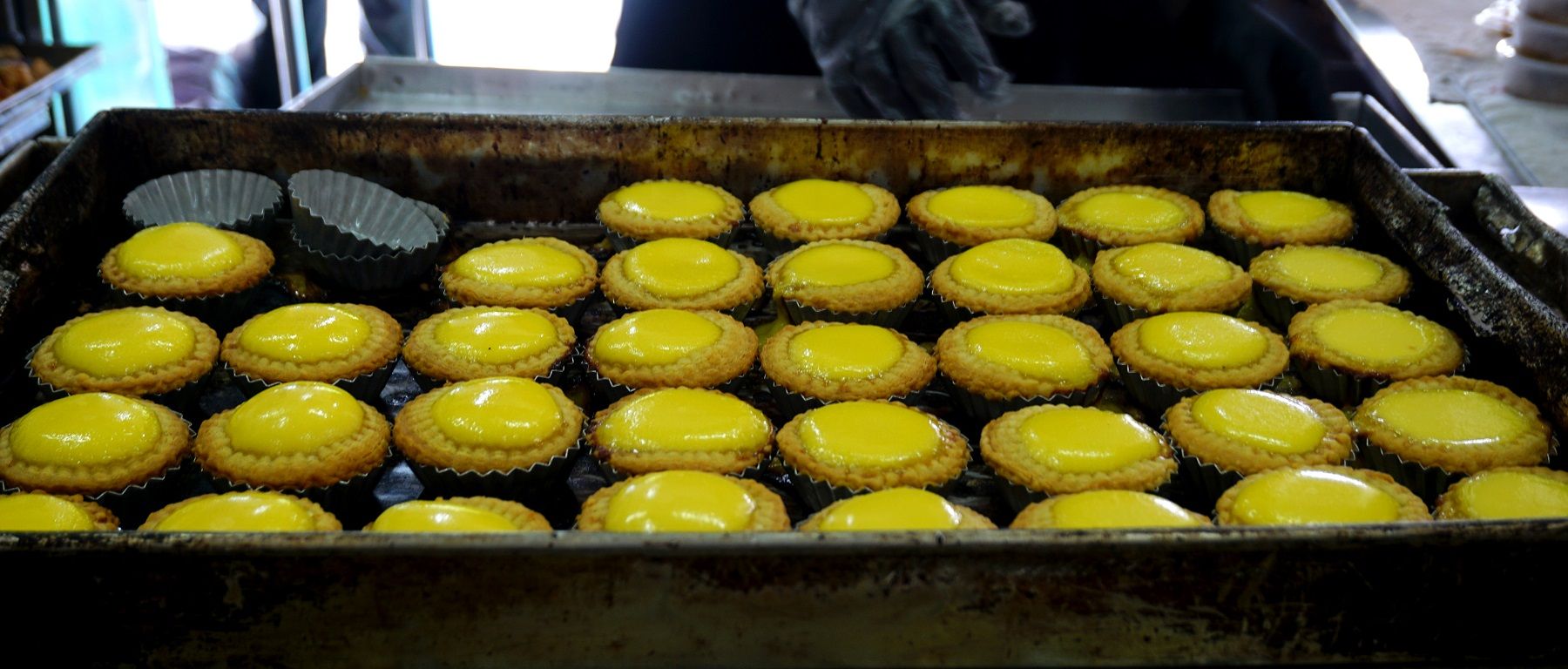 Where?
If you think that's all, noooooo... you're sadly mistaken. You've underestimated Malaysians... 😄 I find I can't squeeze all the food we ate in this one post - errr, I might bore you or worse, have everyone upset with me for making you all hungry! Until the next post.... part 2 should take care of the rest of the food we sampled!
Have a great day, enjoy your breakfast, lunch, dinner or supper! 👍😊