Who's the quirky guy who's quick with a joke and meticulously serves each coffee?
Who's that grinning girl they always pass in the corridor, in and out of rooms keeping them spick and span?
What about the ever chatty receptionist who is married to the head chef (who they never see but go mad for his beef stroganoff)?
These are questions that guests may not even know they had! The hotel staff going about their daily tasks… but who are the real personalities lurking behind those job titles and passing faces?
So often in our day-to-day interactions we don't appreciate the 'humanness', and with all the great technology out there, we sometimes lose that personal connection. But perhaps it's time to delve a little deeper, scratch the surface, and tell the story of the characters that dwell within!
You may well have heard of Humans of New York which is a bit of an internet sensation over these past few years. Brandon Stanton, the creator, spoke with everyday folk - a barista, a homeless person, a lawyer, and hundreds more - in the street about their lives, paired a quote from them with their picture and posted on Facebook and other social networks.
These were sometimes quite personal and emotive and things you would clearly miss about that person sat across you on the bench, or in that restaurant. Everyone has a story. It certainly became - and continues to be - popular as we can relate and have that empathy which distinguishes our species.
So, what about Humans of Hotels??
Inspired by that, and adding our own twist of special sauce, we want to bring that magic to hotels around the world and forge a stronger connection between all that come through the doors… the hard-working staff, all the eclectic backgrounds and stories of those guests that pass through, and those casually following along from afar as they scroll through their news feeds.
We started off at our base here in the Canary Islands and have had high performing posts of a local hotel in Tenerife. People really warmed to the idea and showed their support… and remember, all awareness and engagement - both online and off - piques interest in your hotel, and ultimately gets more bookings as a result.
Here we have the ever sprightly waiter Luis, and sales ace Asa, talking about their lives and what they get up to when they're not at the hotel: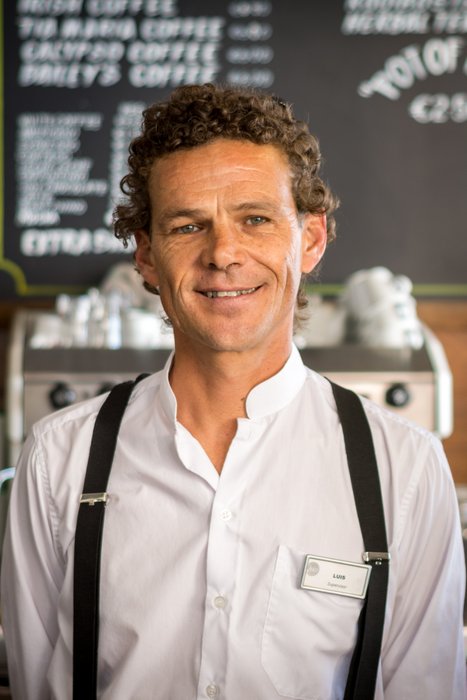 "I love my job and am blessed to be part of a great team, living the dream. Having lived in the village most of my life - over 40 years now - my real freedom is when I'm out on my fishing boat… a true happy place!" ~ Luis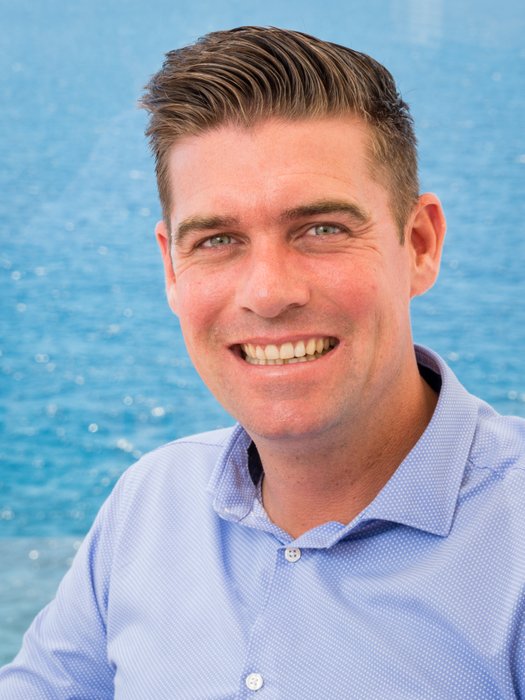 "Nothing excites me more than changing nappies, cleaning paint off the walls and getting covered in homemade soup! Life in Tenerife couldn't be better for me and my family - playing football with my boys, family days at the beach and the odd night out with the beautiful mother of my children, Alicia. Not to mention, waking up to blue skies, noisy kids and yogurt faces on a daily basis!" ~ Asa
Who knew?? Fishing boats and yoghurt faces… and you thought they just whipped up your morning cappuccino, or massaged your eagerness for a timeshare! And it adds a little spark to future conversations next time you see them… who knows, you may be no stranger to the joys of parenthood or the freedom of the sea.
People love this kind of personal touch and are eager to get involved. This is all good news for promoting your hotel and giving that family feel of a place people want to visit (or return to!).
There's an old saying - show, don't tell. We often read how great a place is… but that's often written by staff. Nowadays, people are finding their information from others who share their experiences on TripAdvisor and the like. What better way to show off your wares than straight from the horse's mouth of the people that guests will meet and be served by on their visit.
Then these pictures and quotes are turned into optimised pieces of content, which is liked, commented on and shared as people can't help but join in when they see their favourite barman up in lights!
If this is something that interests you, chat to the folks at Canary PR or Hotel Community Manager who can put together packages that take all the hassle away so you can just carry on doing what you do best. We can take a great picture, extract the quote (there's an art and science to it ;)) and handle all social media.
Either way, do play along as it's a lot of fun for all involved and helps to raise the profile of all concerned. And we all know that every lifeguard or kitchen porter wants to have their 5 minutes of fame.
Let's give it to them and take what you offer to the next level!
~ Adam
Photos by John Beckley and Arhire Alexandru
***
Get involved! Copywriting, travel, tech & tomfoolery @
Twit | Face | Insta | Linked | Steem | Site | eMail