I want to be more organised this year that I was last year. As such, I'm starting to plan things out officially. This includes all the potential travel I will be undertaking in 2019.
Looking back at 2018, I did quite a bit of travelling that is going to be hard to match going forward. I know the adage is now "It's a small world", but the world is a big place and there's so much of it to see.
Believe it or not, even now in 2019, most people never travel out of their own small community - be it a town, city or state. That's just the way the world is. The more we go back in time, the more true it is.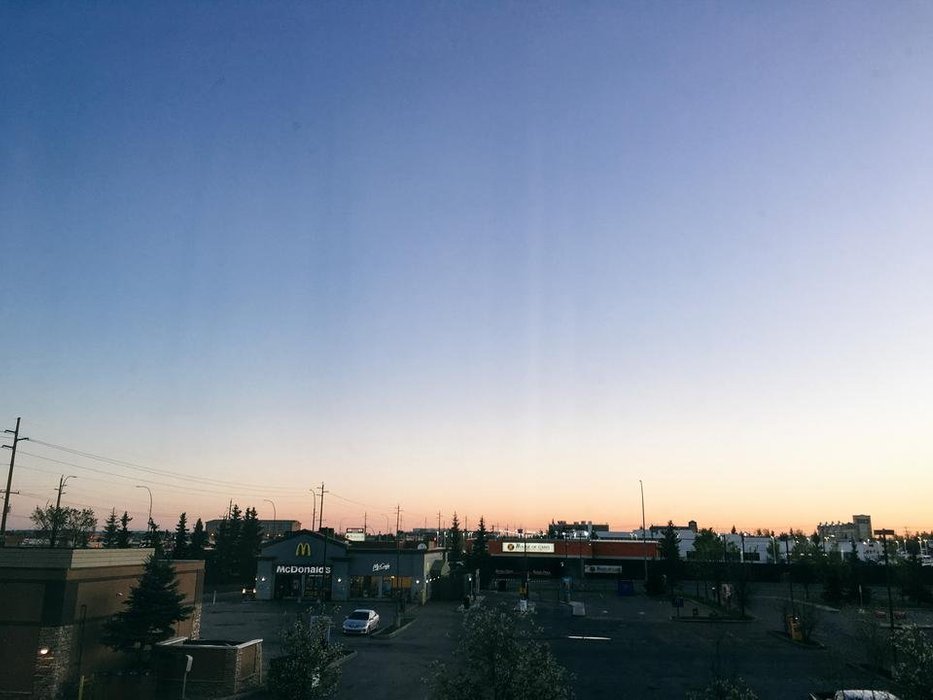 All photos and videos in the post were shot on my iPhone 6S
---
Anyhow, today I'd like to talk about somewhere I went last year. It's one of the most beautiful places I've ever been, and that's not an exaggeration. There are few places on this planet where you can be truly immersed in some of the best scenes nature has to offer. I spent a week or so there, but I'll probably return one day for a bit longer.
I made a couple of posts about it when I was there. Those of you that have been following me for a while might remember. I haven't done a proper post about it though, and I think it deserves one. I'm also in the mood for writing today, so here goes :)
Banff National Park
---
Banff National Park is located in the Rockies mountains of Canada and is in the province of Alberta on the West of the country. There is a town by the same name, Banff, which is mainly a resort for people visiting the park.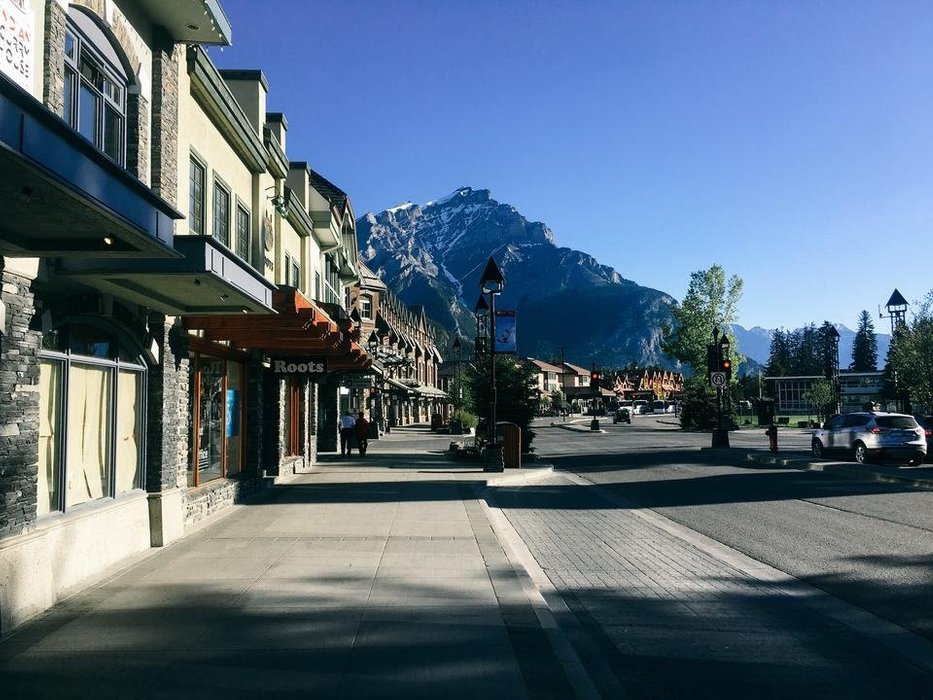 Being on the west of the country means it's one of the farthest places in Canada to fly to from London. This is why I had to break up the journey - I'm not one for long haul flights. The original break was to be Toronto, but I changed it to New York, just to the south. I really wanted to see Niagara falls so I decided to return to Toronto on the way back to London at the end of the trip and spend a few days in that area.
Flying in from New York to Calgary was one of the most pleasant flights I've ever taken. It's also one of the longest flights over land I've ever taken. The last time was from Lagos Nigeria to Dakar Senegal. Canada is large and mostly empty, and it is evident from the air. Lake after lake dotted around vast expanses of land.
It was my first time in Canada, ever, so I opted to go in summer. I had heard of the cold, and was not really wanted to experience that on the first visit. Also, I took the opportunity to attend my cousin's wedding who lives in Alberta - which is why I picked that part of Canada in the first place.
I'd been in New York several times, so I was used to the energy there. I had preconceived ideas about Canadians, but I was really pleasantly surprised to find they are even nicer than I had been made to believe. The transition from New York City to Calgary was something like getting home from rush hour traffic and stepping into the shower. There was peace, calm and and people were smiling.
My cousin picked me up from the airport and drove me home in his gigantic car. I say gigantic from a British point of view. Everyone else on the road drove an even larger car, or a truck. Things are just larger over there. Even the sky seemed larger - if you know what I mean.
I fell in love with Canada already between the airport and my cousin's oversized house. Again, his house was just average for his neighbourhood. Imagine a house where the rooms are actually larger than your king sized bed. Crazy!
I arrived the night before the wedding, so the house was packed with guest already, so I actually opted to stay at a hotel. It wasn't anything flashy but in Calgary, a low budget hotel is all you really need. Everything was clean, well run and much cheaper than what I paid for the marijuana stench filled dump in Queens, NY.
I rose early to enjoy the sunrise over the town from the window of my hotel room. the wedding wasn't till after midday, so I went for a walk after breakfast just to get a feel of the place as I always do. I really loved all the space and air in Calgary. Towns in Europe are so tightly packed compared to Canada. The footpaths and cycle lanes are almost as wide as our roads back in London. They are also not afraid of bright, bold colours.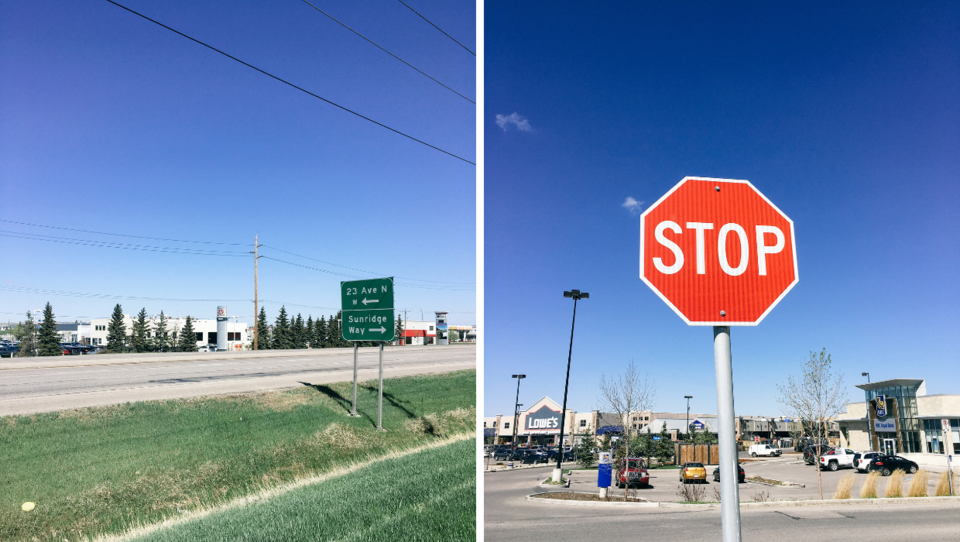 It was the morning of the royal wedding back in the UK. I was well aware that Her Majesty, Queen Elizabeth II is the head of state of Canada, but goodness me! She's more revered in Canada than she is in the UK. Every TV was tuned to the wedding, and there non-wedding-related royal insignia everywhere! I was surprised by that for sure.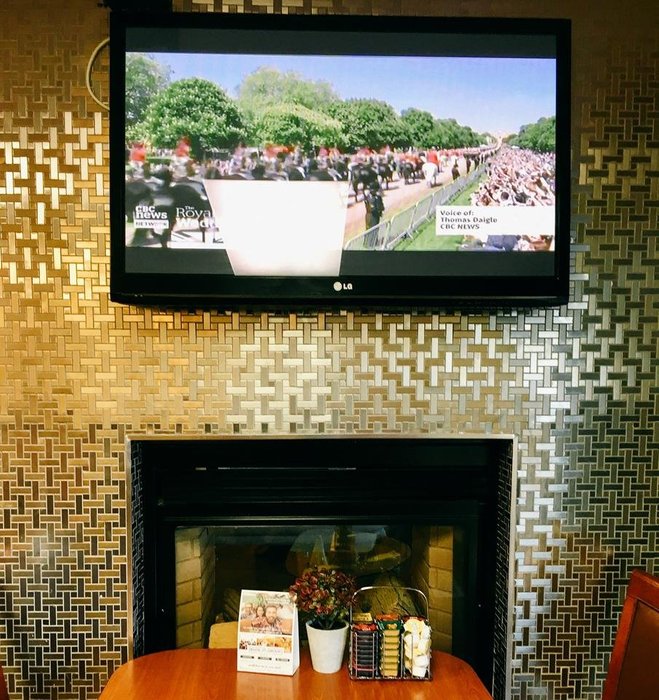 The wedding went amazingly well. People had travelled from the distant corners of the earth to be there. I saw members of my family that I hadn't seen in over two decades. There were tears of joy.
---
A couple of days after the wedding, I booked a very expensive Uber to Banff. It was a kind of public holiday so all the Greyhound buses weren't working. My cousins that had vehicles were either tied down, or where driving other people to other cities, so I had no choice.
It was part of the bad planning, or lack thereof, that I referred to at the beginning. I had already booked the accommodation in Banff, so if I had stayed an extra day in the Calgary hotel, I would have have lost more money overall than just jumping into a cab.
The transportation system in Canada, well in Alberta anyway, is nowhere near as developed as in even small European towns. Can you believe there is no passenger train between even two of it's largest Cities; Calgary and Edmonton. Talk less of Banff - a resort town. There're just not enough people living there to make it viable apparently. Besides, the roads are large and in excellent condition, and everyone owns a truck. Everyone else, especially ignorant visitors like me, takes cabs and busses.
The cab ride as pleasant. The views were stunning, and we drove through some interesting parts of town before hitting the Tarns-Canada Highway - which is one of the longest roads in the world. It stretches from ocean to ocean across al the provinces of Canada! Amazing.
I find the experience of arriving at Banff hard to describe. My words kind of fail me. The Canadian Rockies are titanic. I don't think I'd ever been in the presence of so much bare rock that grew more and more monumental the closer we got.
I stayed at the Native American themed Brewster's Mountain Lodge. I loved the look and feel of the place. Breakfast was included in the place, as was good fast WiFi, so I was able to do some work in the mornings before heading out.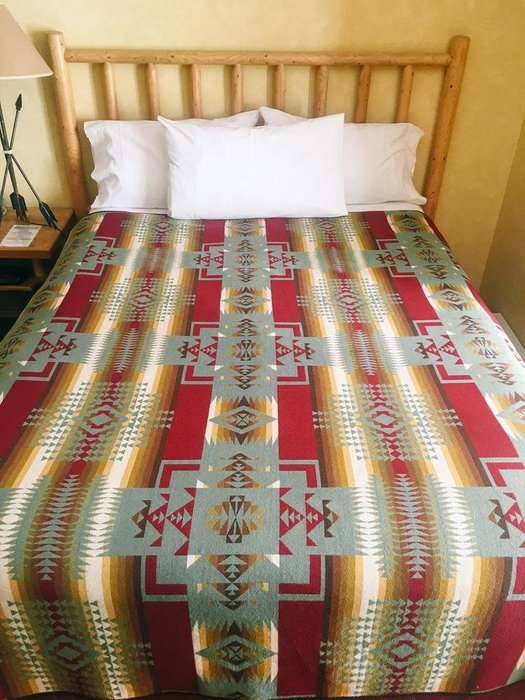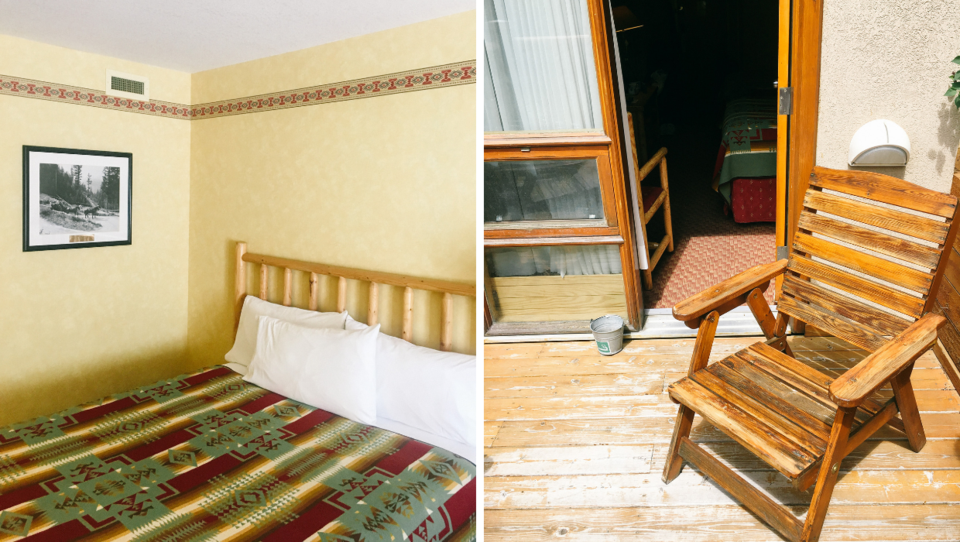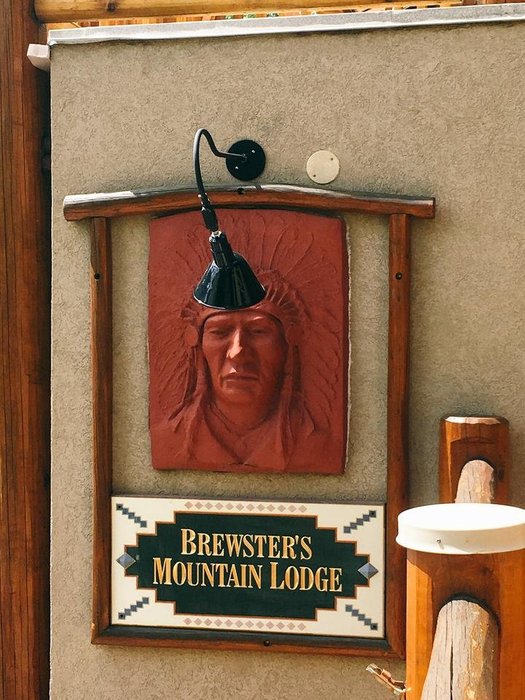 The town itself is relatively small, being a resort town, and all those hotel options I saw online where hilariously close to each other. That usually happens though, so I had a silent laugh to myself in acknowledgement of that.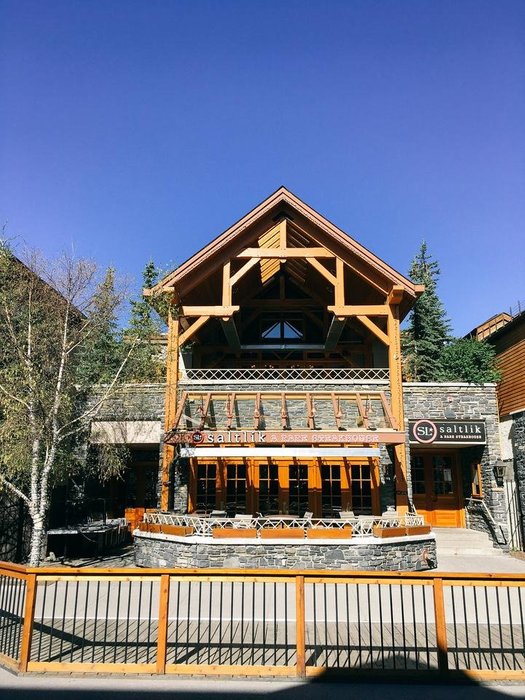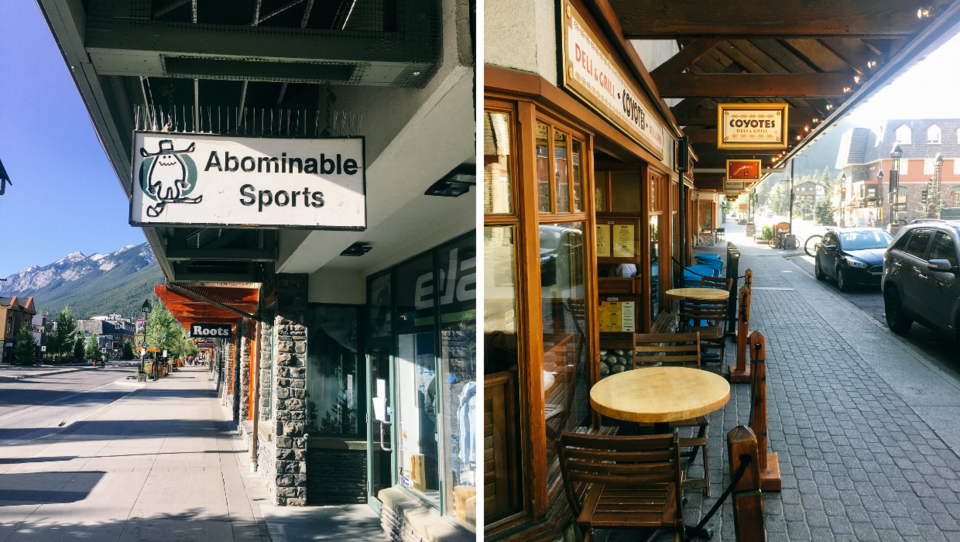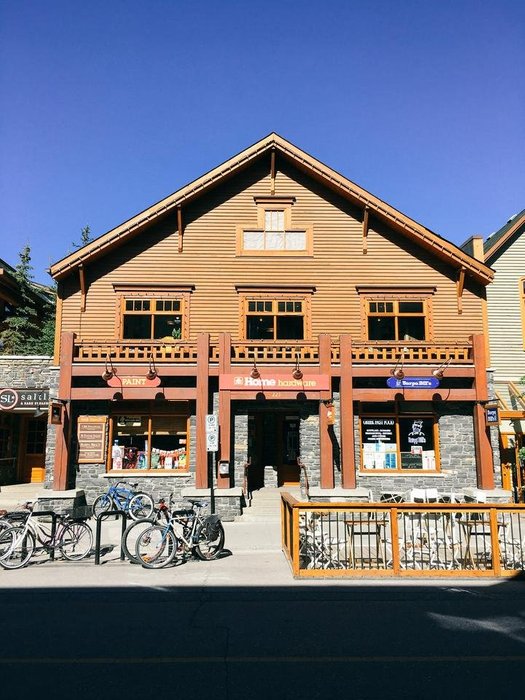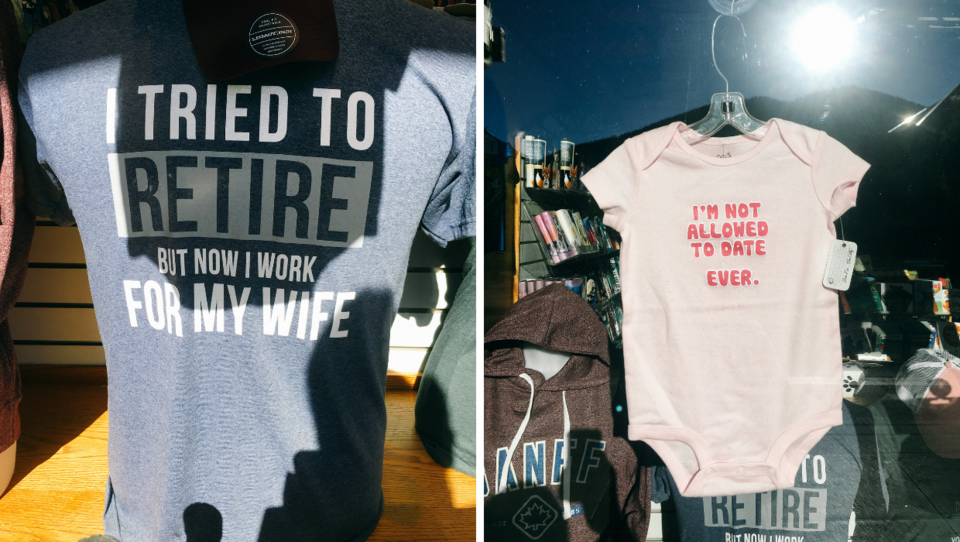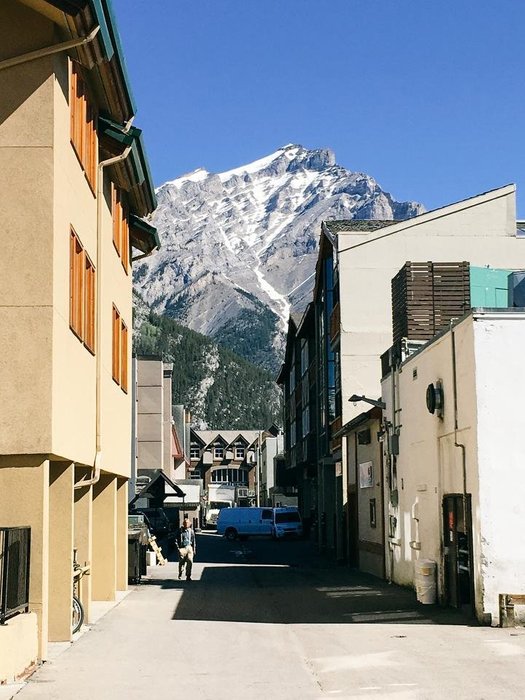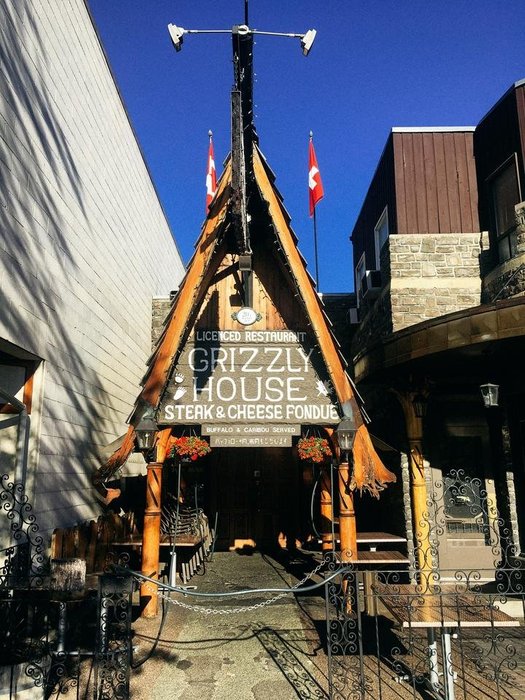 [oh my goodness, is anyone still reading this? I'm not even half way :) ]
Having said that, I often opted to work out of a café when I did. There were so many cute, laptop friendly cafés in Banff. My favourite was one called Evelyn's Coffee Bar.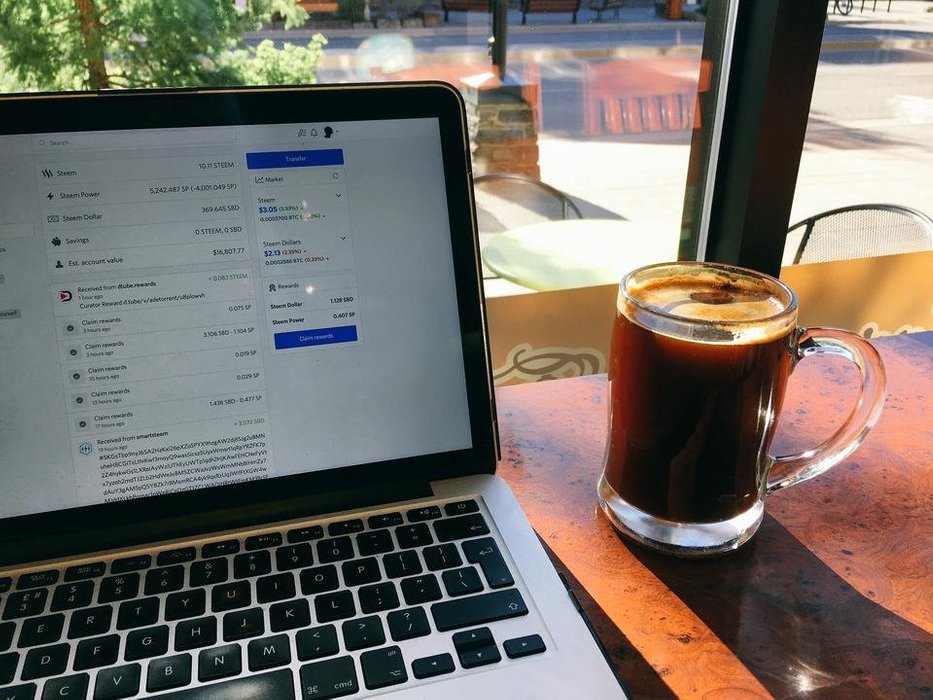 At Evelyn's Coffee Bar bemoaning the 'low' price of Steem hahahahaha
---
On the first day, I didn't take any of the tourist trips. I took the day to walk around and enjoy the Banff town itself and it's surrounding beauty. Banff town itself is enough as a holiday resort without taking any trips I think. There are so many places to eat, have drinks and chill. There are also the typical tourist shops to buy any souvenirs you need I had lunch at a place called The Elk, and set out along the Bow River trail all the way to the big waterfall. The river is very rapid and violent in most parts, until after the very energetic waterfall after which it becomes very calm and serene. I highly recommend this walk to anyone. If you're from the UK, look out for the various Queen signages.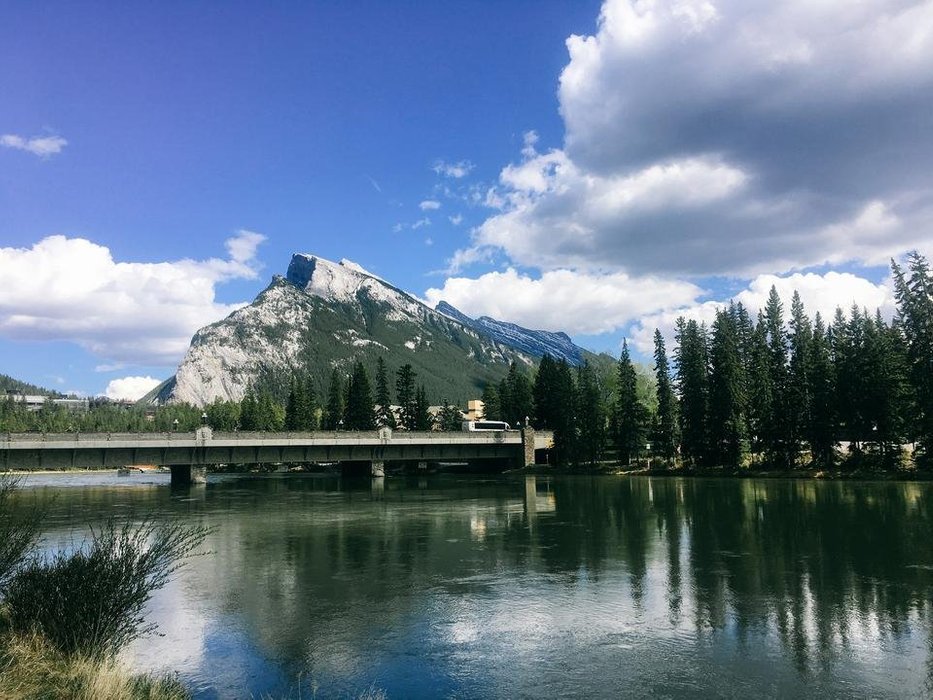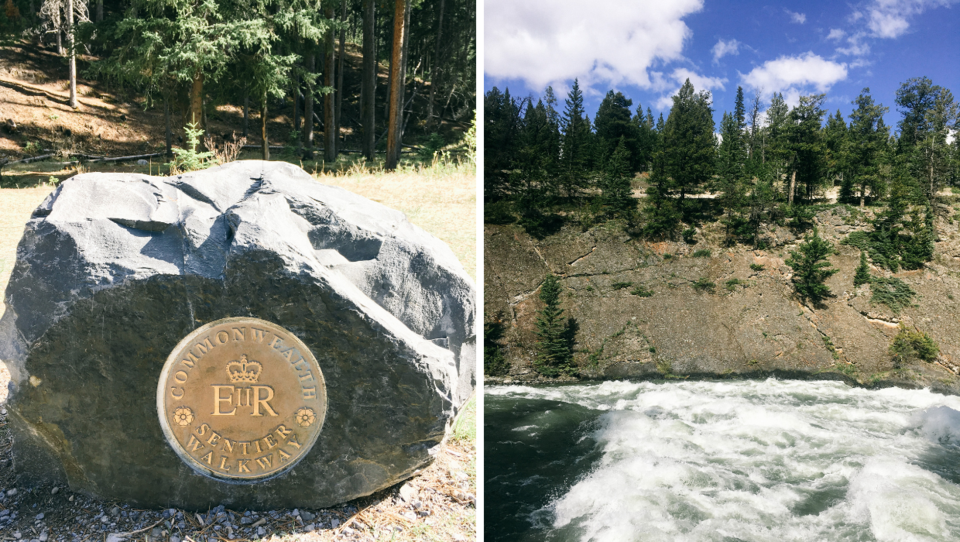 Right I'm going to end this here, and continue in another post. This is now in danger of been way too long. In the next post, I will write about actually going into the mountains and lakes and all that wonderful stuff.
---
In this video, I'm repping @utopian-io gear. Shoutout to them for making the best tee-shirt for Steem Fest 3.
---

Peace and Love ✌🏿
Adé
All copy and photos are original content by me.
© adetorrent.com
---
▶️ DTube
▶️ IPFS