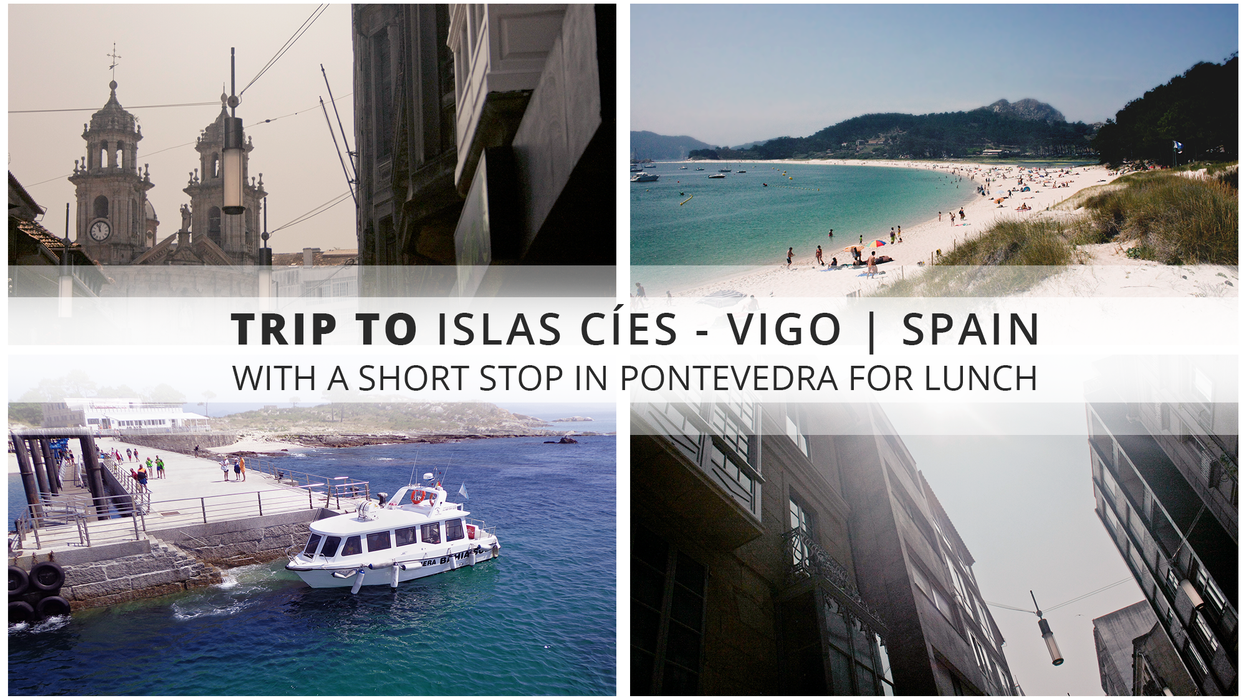 Hi everyone :)
Today we will continue the itinerary through Galicia in Spain. After a short stay in Sanxenxo and already preparing the trip back home, we decided to leave early to spend a day on the Islas Cíes "Cíes Islands" once they are on their way.
The Cíes Islands are located in Galicia, near to Vigo shoreline, very close to the north of Portugal. They are accessible every day in June, July, August and September, and in May and October only on weekends from Friday to Sunday, but the best time to visit is in summer, for the obvious reasons you will see in some of the photos I will share below ☺
Before starting the trip we made a research in order to prepare everything in advance to avoid unreasonable delays and thankfully we did it, because to enter the Cíes Islands you need to ask Xunta da Galicia for an authorization. After authorization is granted, a pre-reservation number will be issued which will be required to purchase the ticket for the boat.
Authorization may be requested on this Site: https://autorizacionillasatlanticas.xunta.gal/illasr/inicio
In this same site we can get all the necessary information about the islands as existing restaurants, beaches, trails and even the possibility of camping. It is possible to visit the Cíes Islands in just one day, as was our case, but to be able to enjoy the place, go hiking and enjoy the beach is better to spend at least one or two nights.
As this trip was made in the summer and in order to avoid those inflated tourist prices, instead of having lunch on the island, we decided to stop in Pontevedra for lunch in a humble little bar and take a walk around the city to help digest the lunch.
Of course I took some pictures to record some of these moments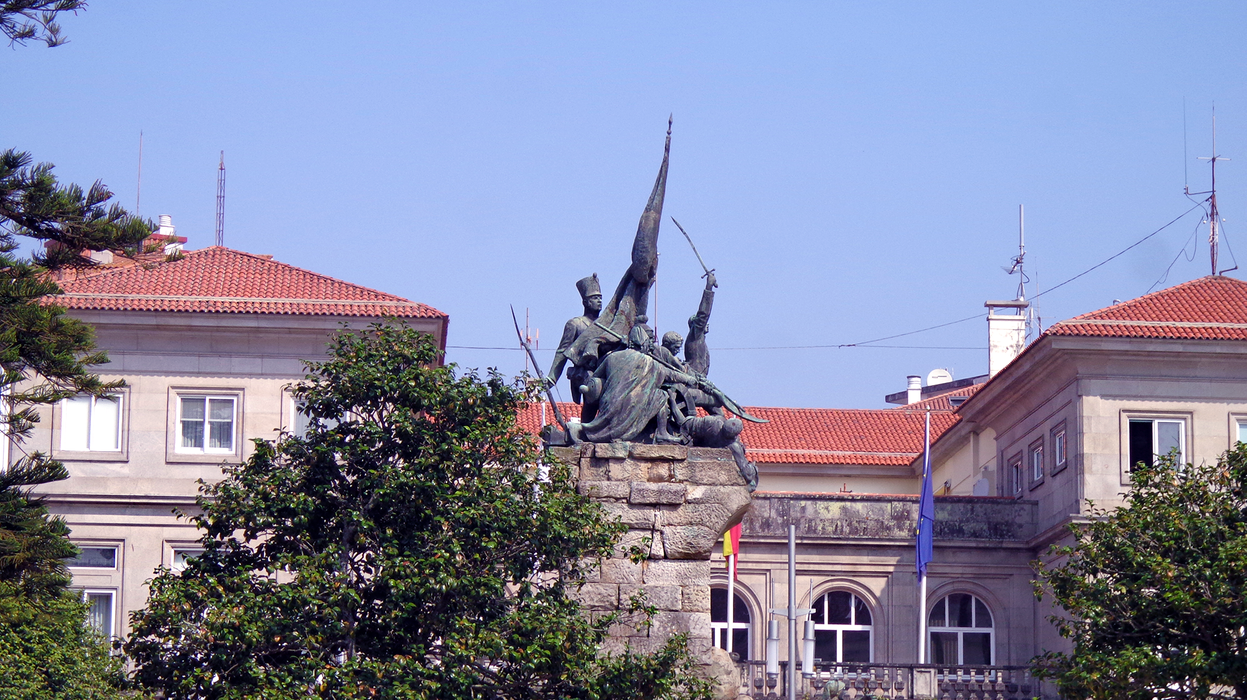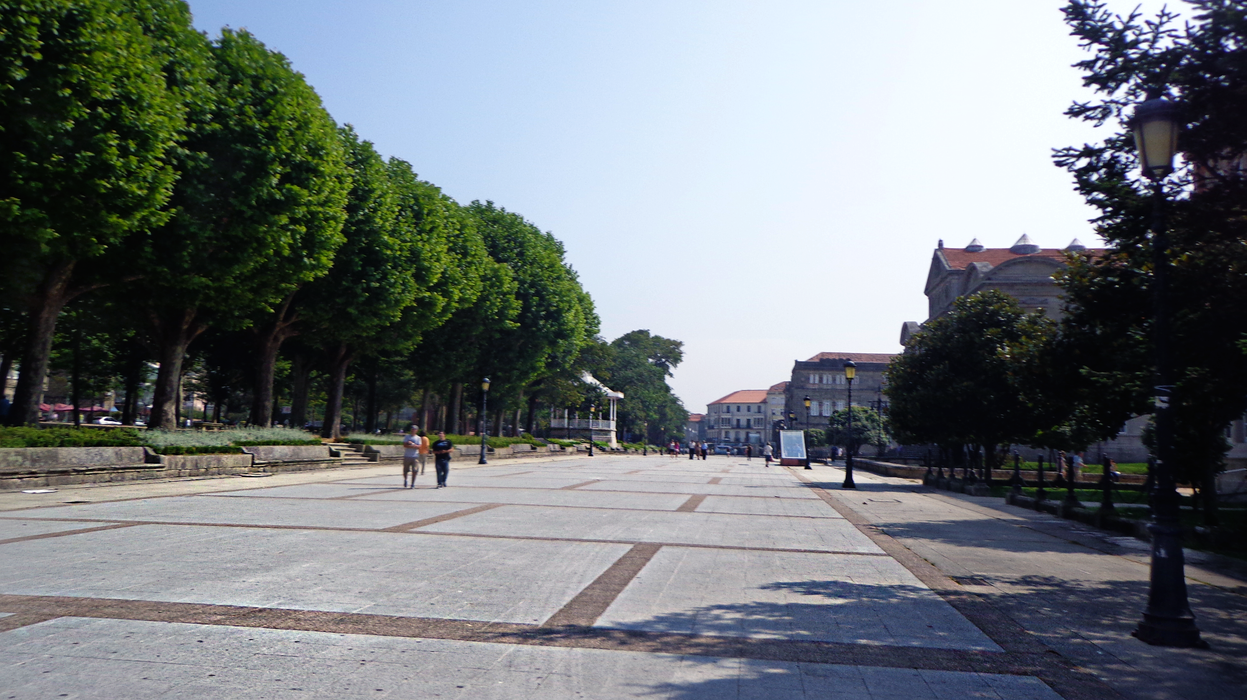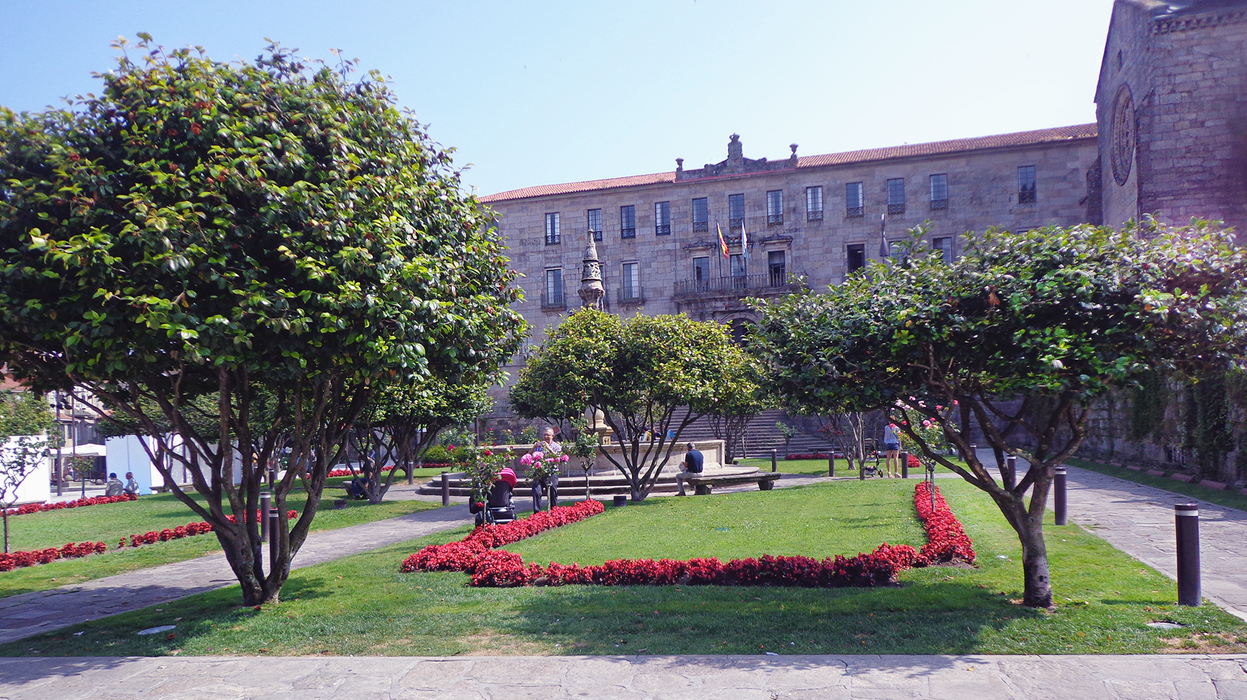 Pontevedra is one of four provinces that make up the autonomous community of Galicia, a city full of history with stone architecture, parks, boulevards, squares brimming with life and an important historic center.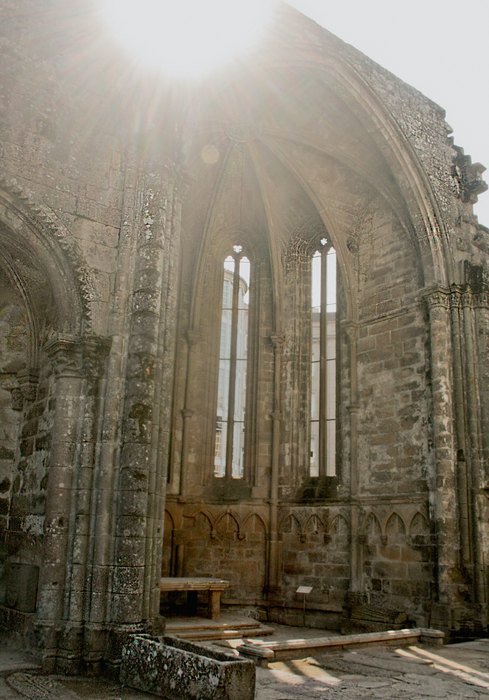 It was a feeling that although we have seen so much in such a short time, in fact we have not seen or lived anything of what Pontevedra has to offer to those who pass by, it was certain that it deserves a new visit and the deserved time so that it can show all your potential…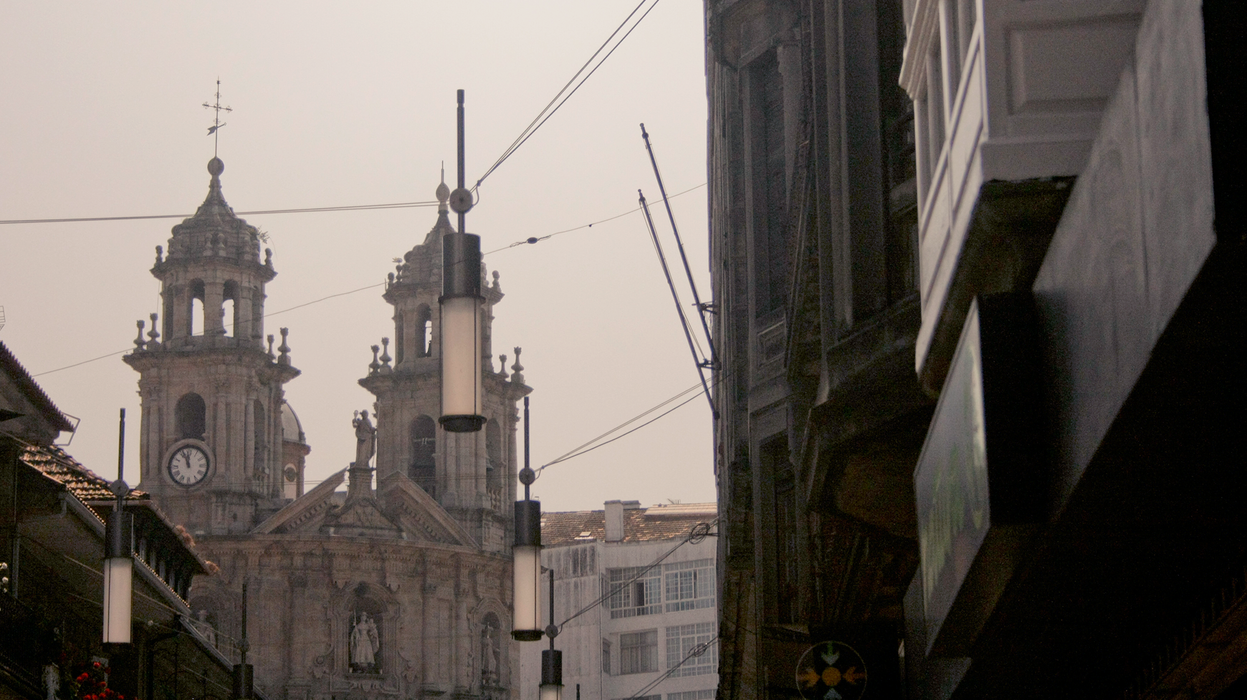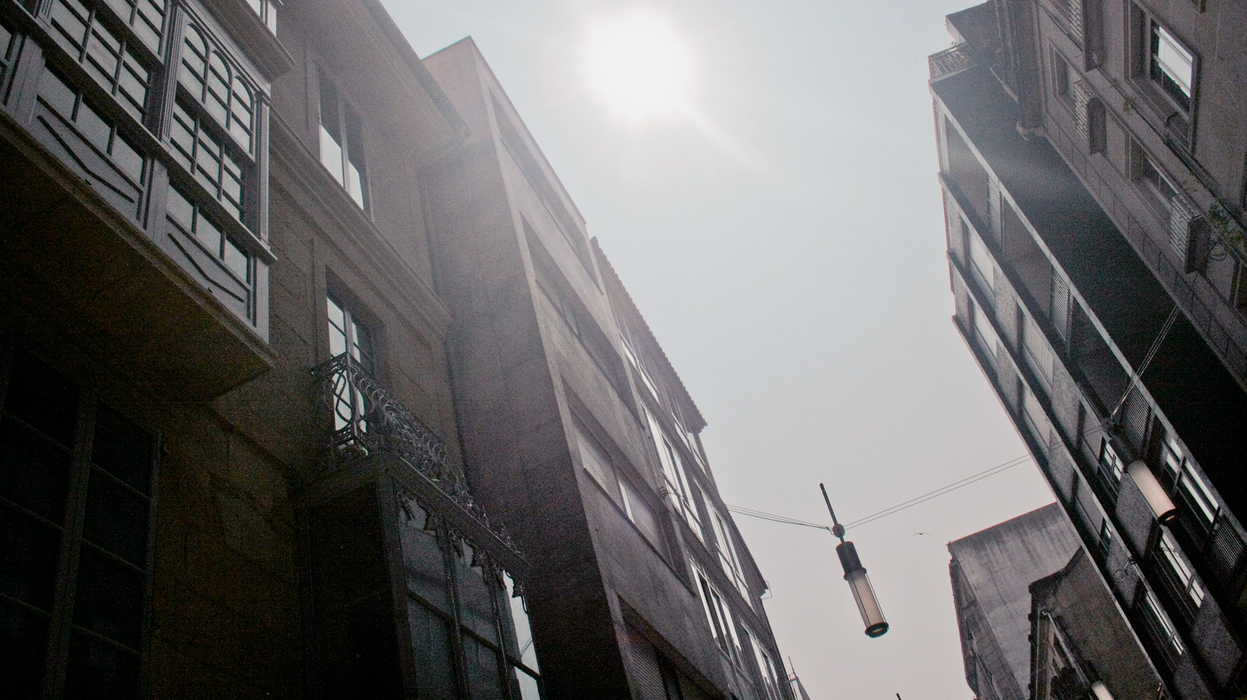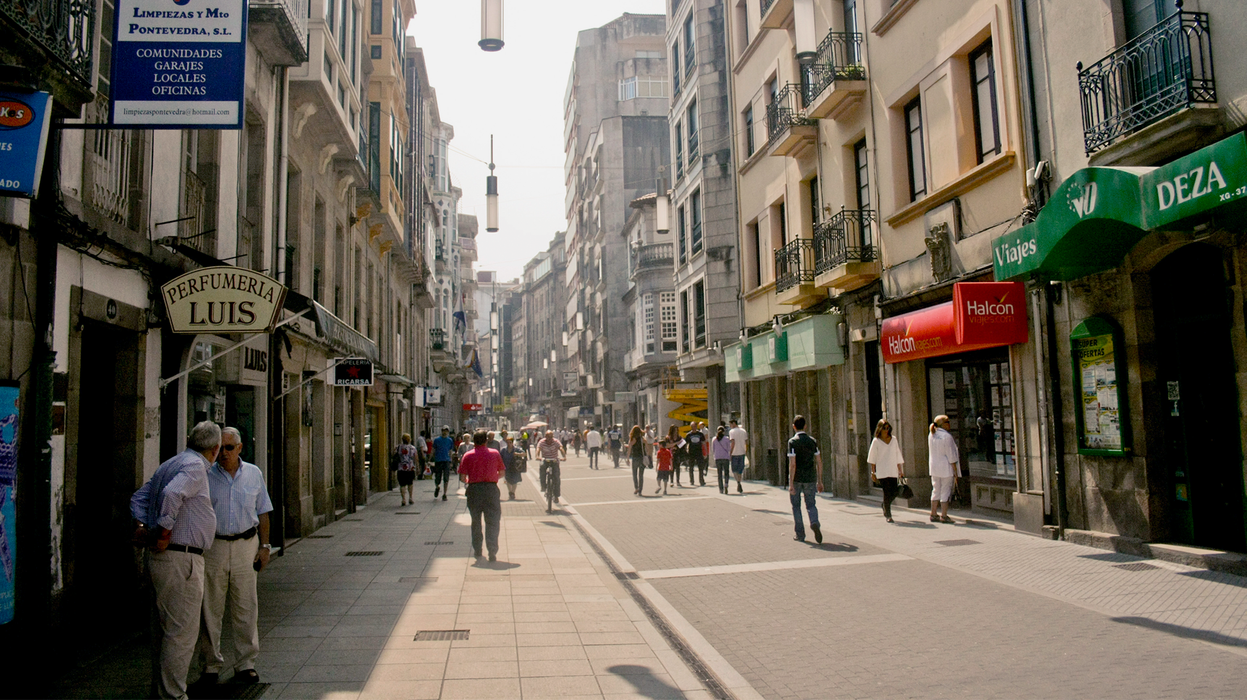 It was time, we had a scheduled time for boarding and headed straight for the port of Vigo. There are several companies operating to the Cíes Islands, with several daily departures, depending on the time of year, among them, Mar de Ons, Pirates of Nabia, Cruceros Rias Baixas etc.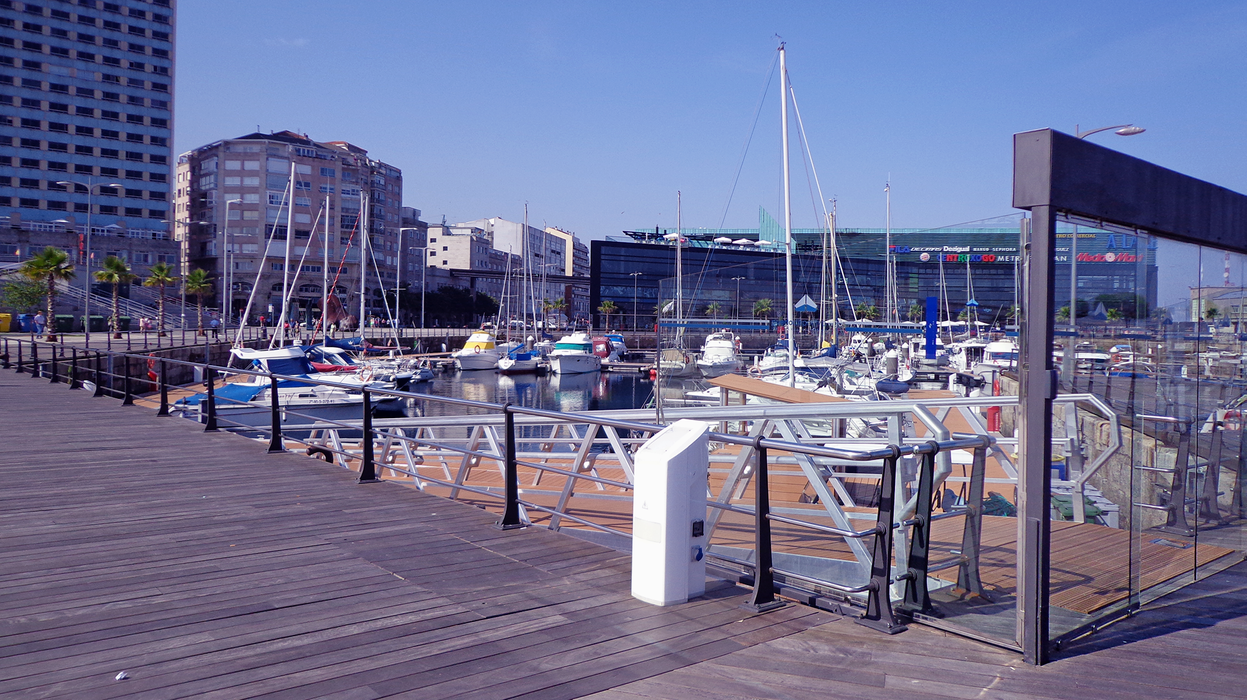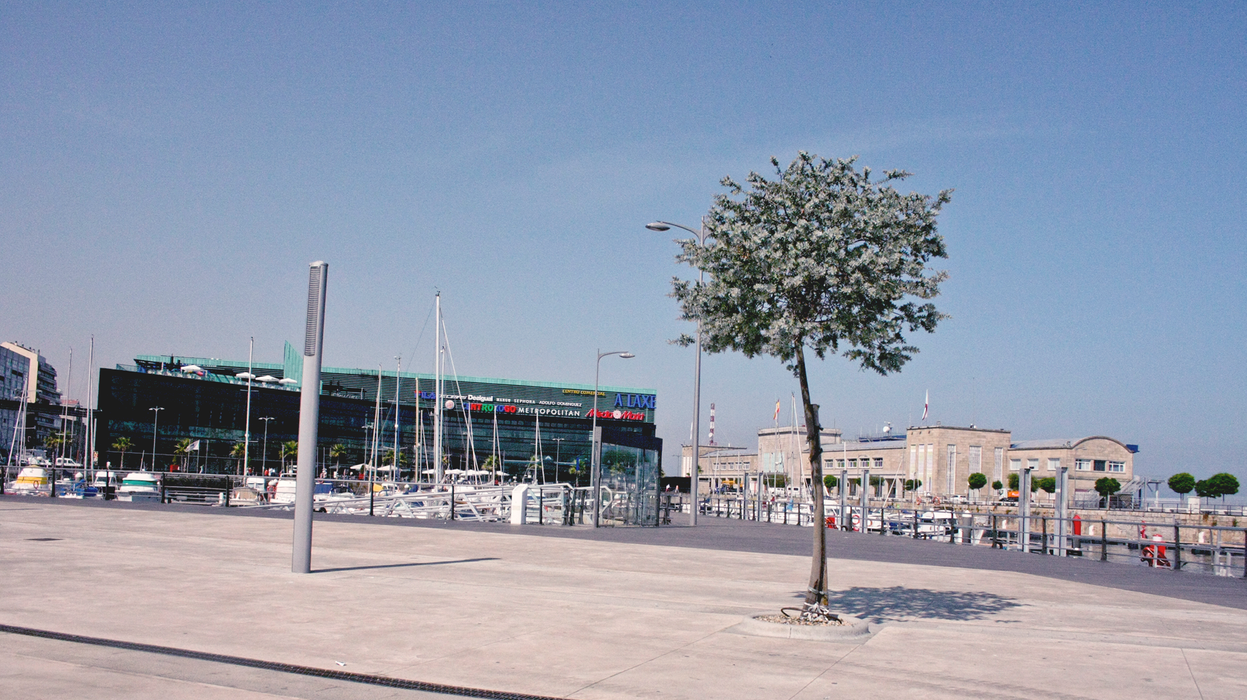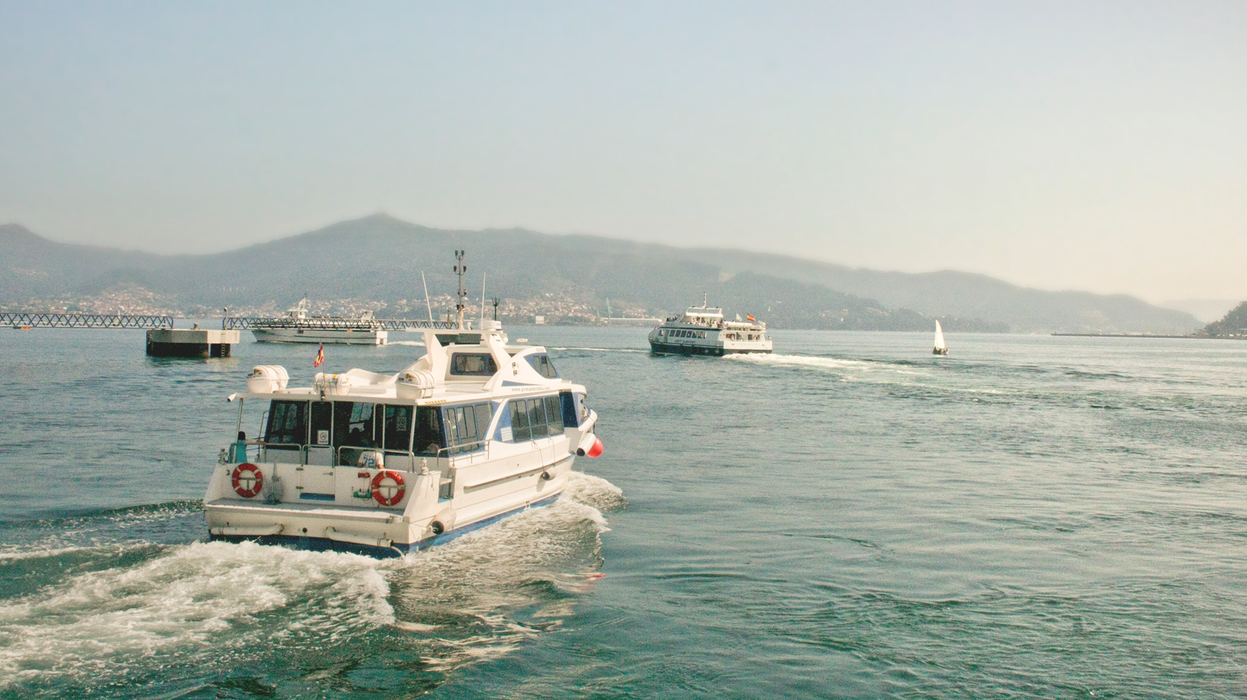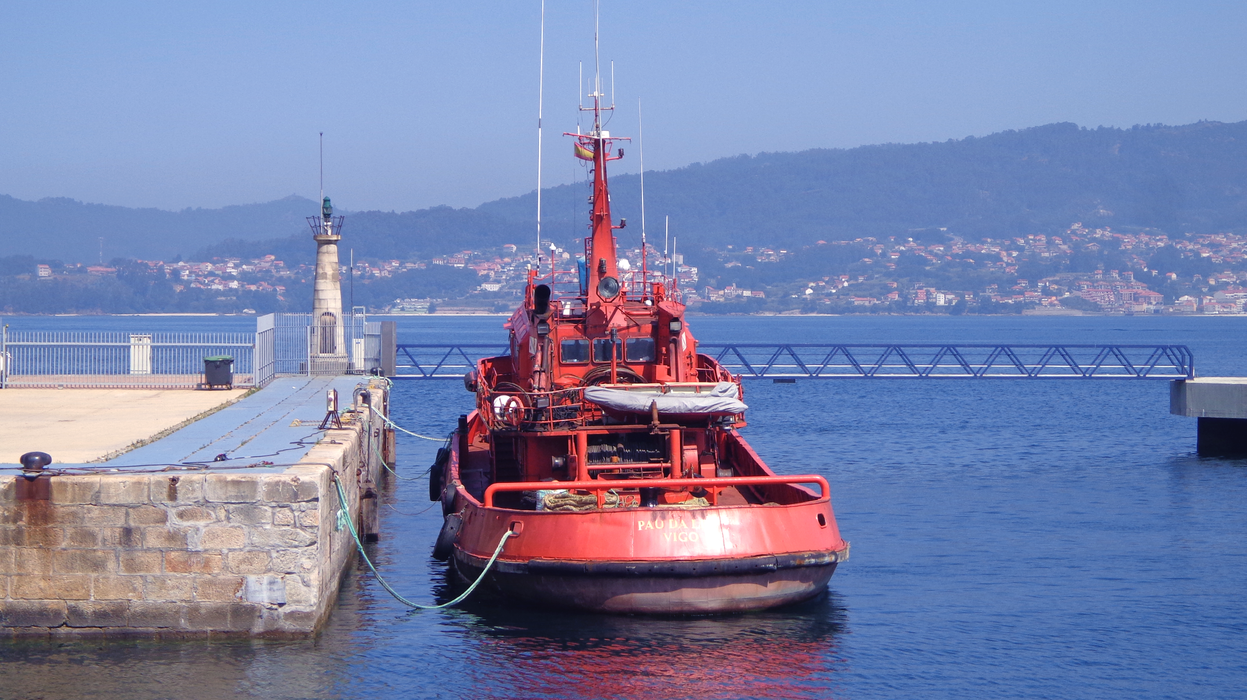 We followed the "Mar de Ons", as it presented the best boarding times for our arrival time. Although tickets can be purchased online, we bought ours at the Marina ticket office.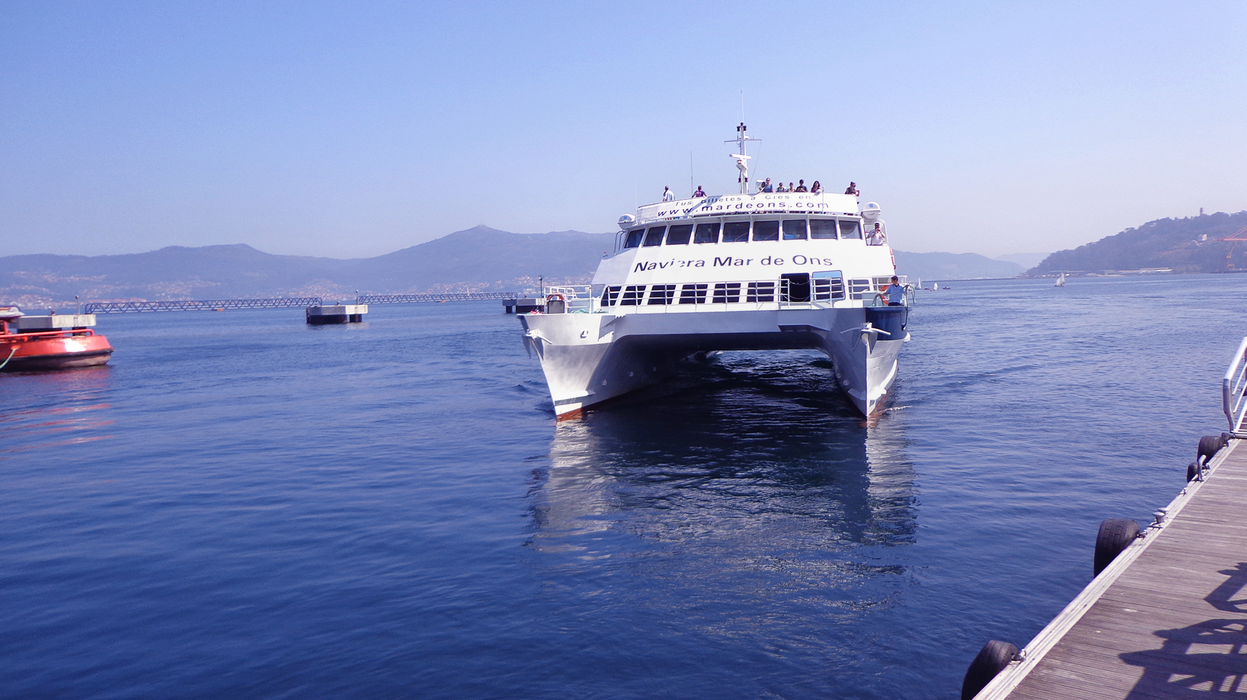 After a short wait and at the boarding pier it was time to start the crossing to the island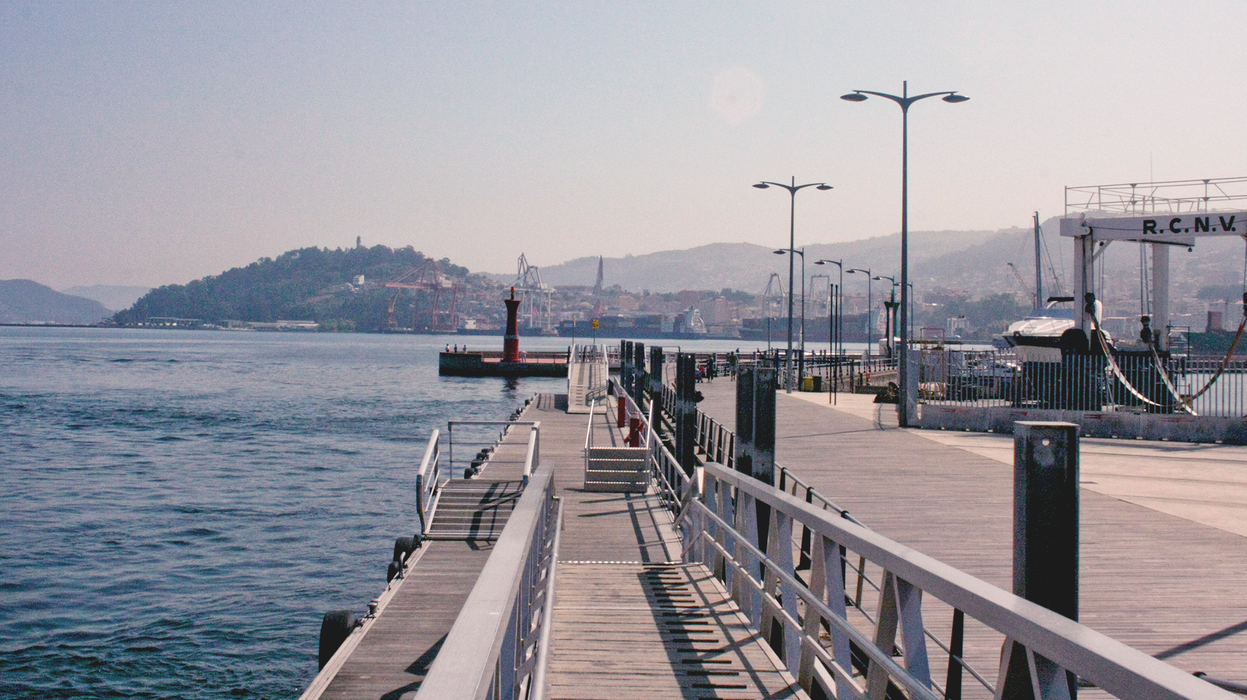 The trip took about 40 minutes and is absolutely peaceful without great turbulence or ripples, because we didn't get into the open sea since the islands are very close to the coast.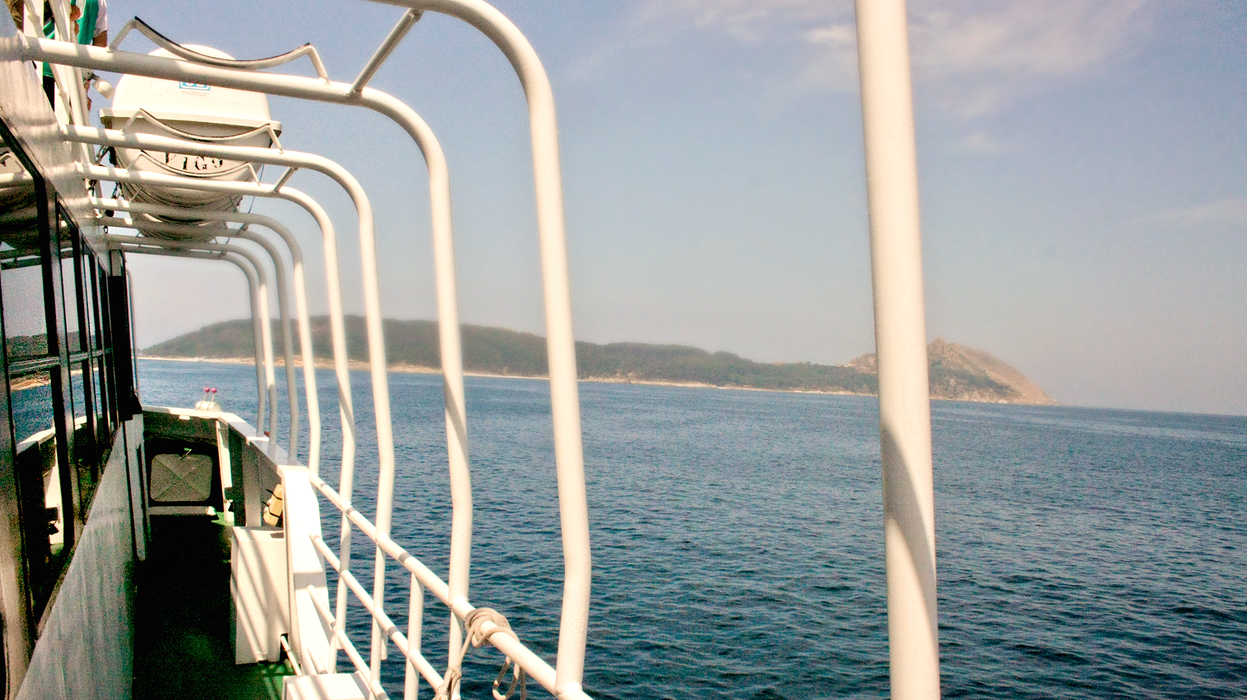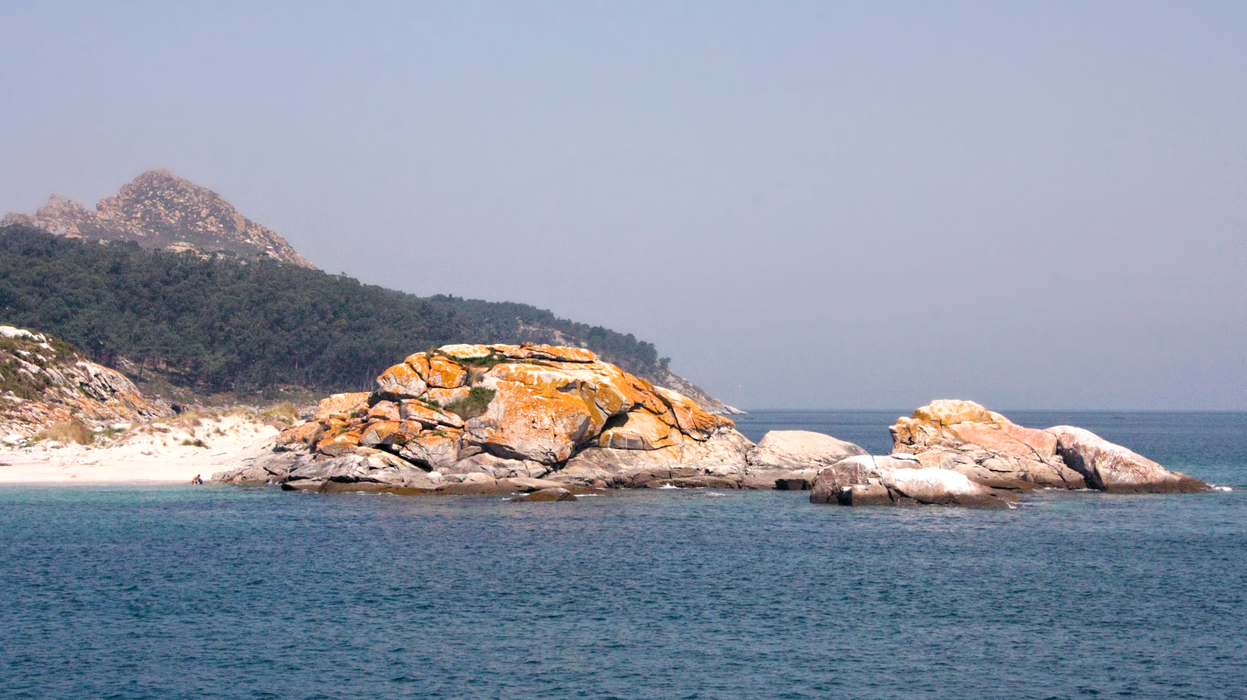 There was still some distance to go, and you could already see a beautiful scenery far away and when we finally arrived… a piece of paradise on Earth with those clear blue waters, completely clean white sands, fish swimming beside us and a set of 4 trails with points of interest that allow to know and have a better experience of the terrain, and enjoy the beautiful landscape between the fauna and flora, in a closer way.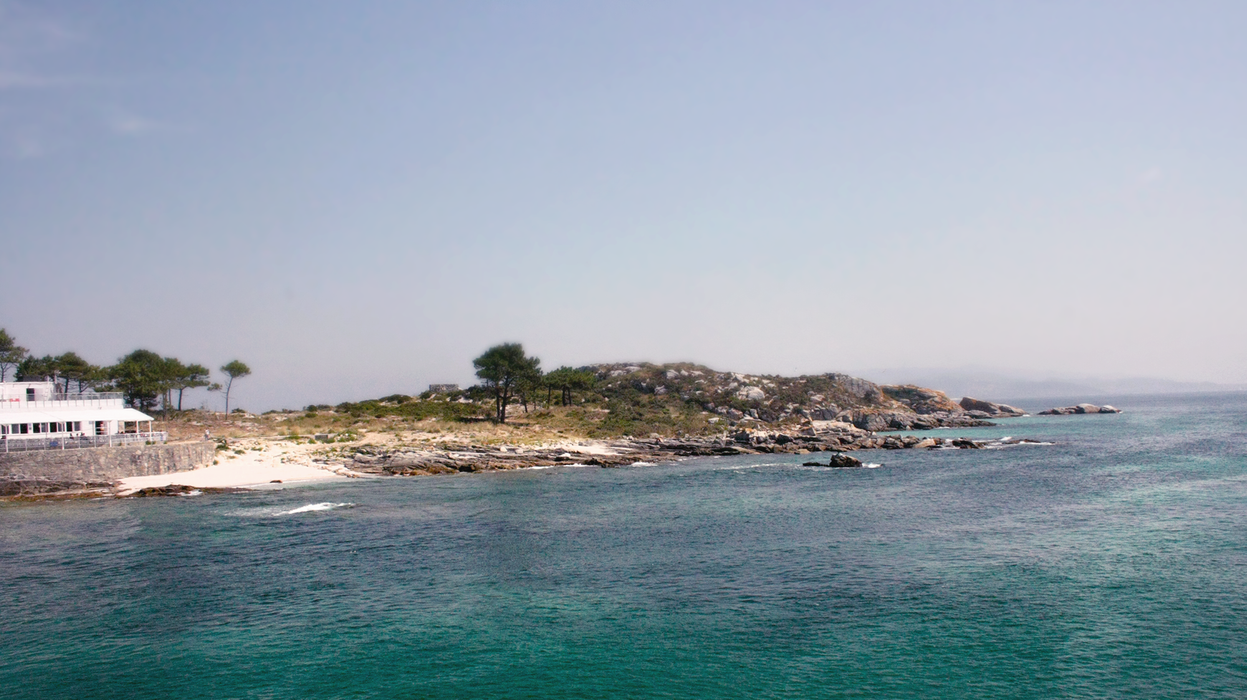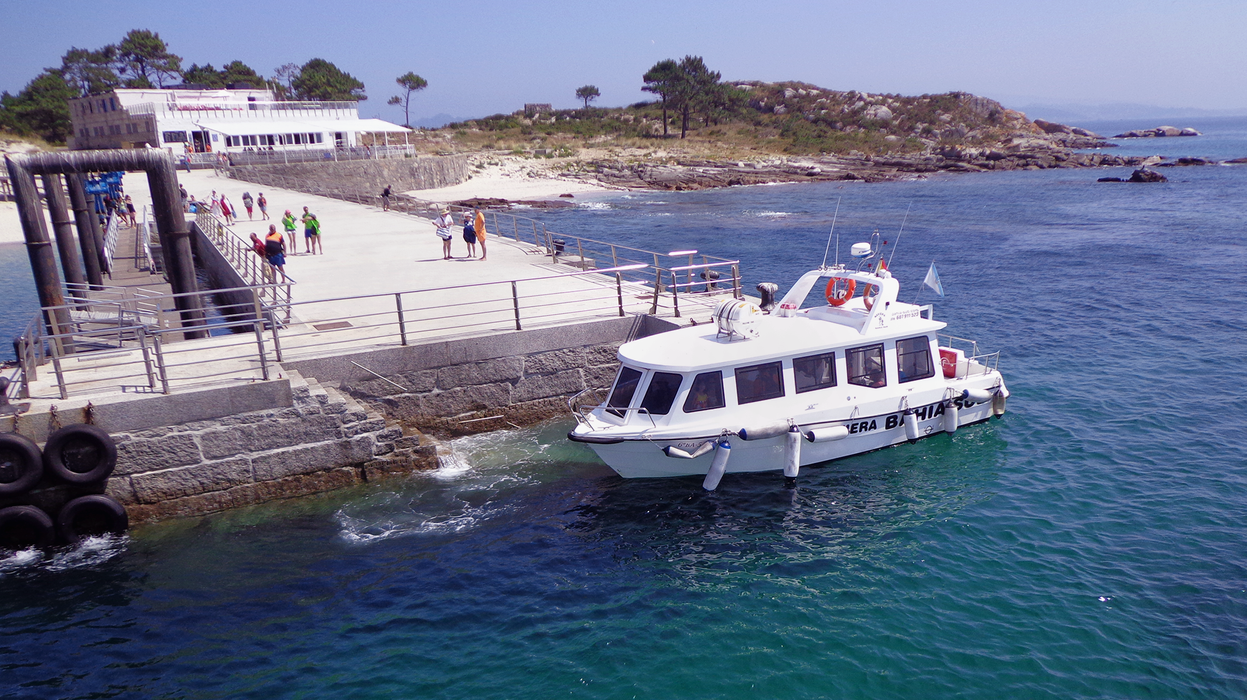 The trails are differentiated by color, each with its level of difficulty and pointing to different ends of the island and they are: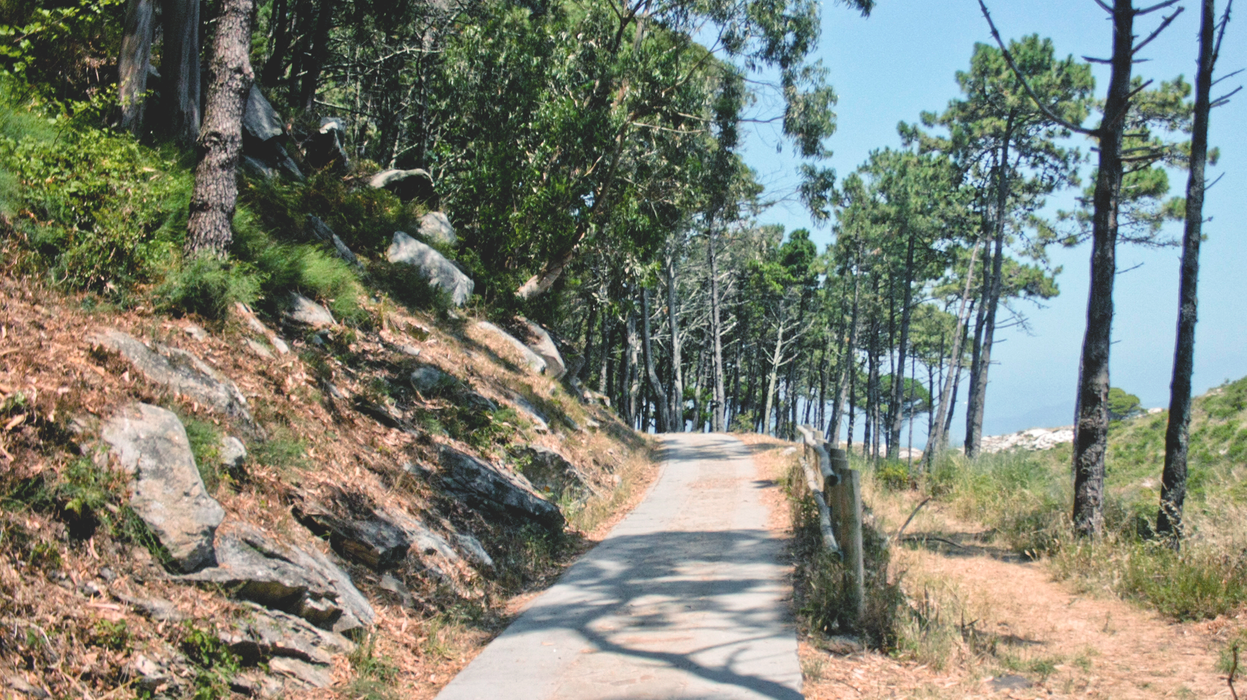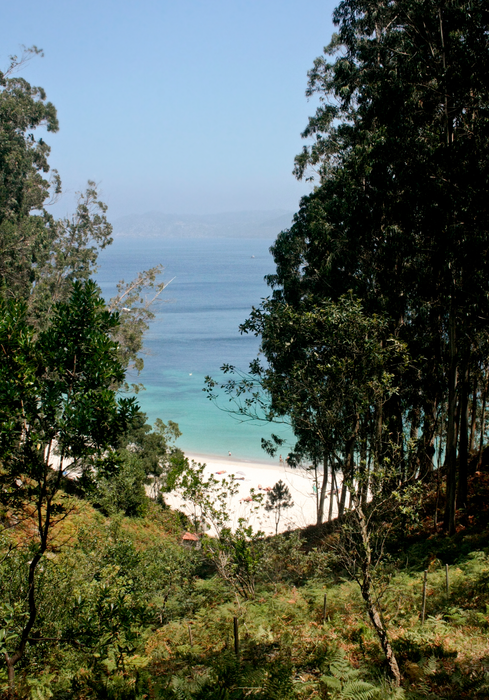 Monte Faro (orange trail) It is the longest route with 7.4km - (2h30min, round trip), Faro da Porta (green trail) with 5.2km - (2h, round trip), The Monteagudo (red trail) with 5,6km (2h, round trip) and Alto del Príncipe (Blue Trail) with 3km (1h, round trip). When we choose the trails that take us to the highest points of the island, the effort is greater but also the reward of enjoying a refreshing green area and breathtaking landscapes. To have an idea, during the climb we can enjoy this kind of environment..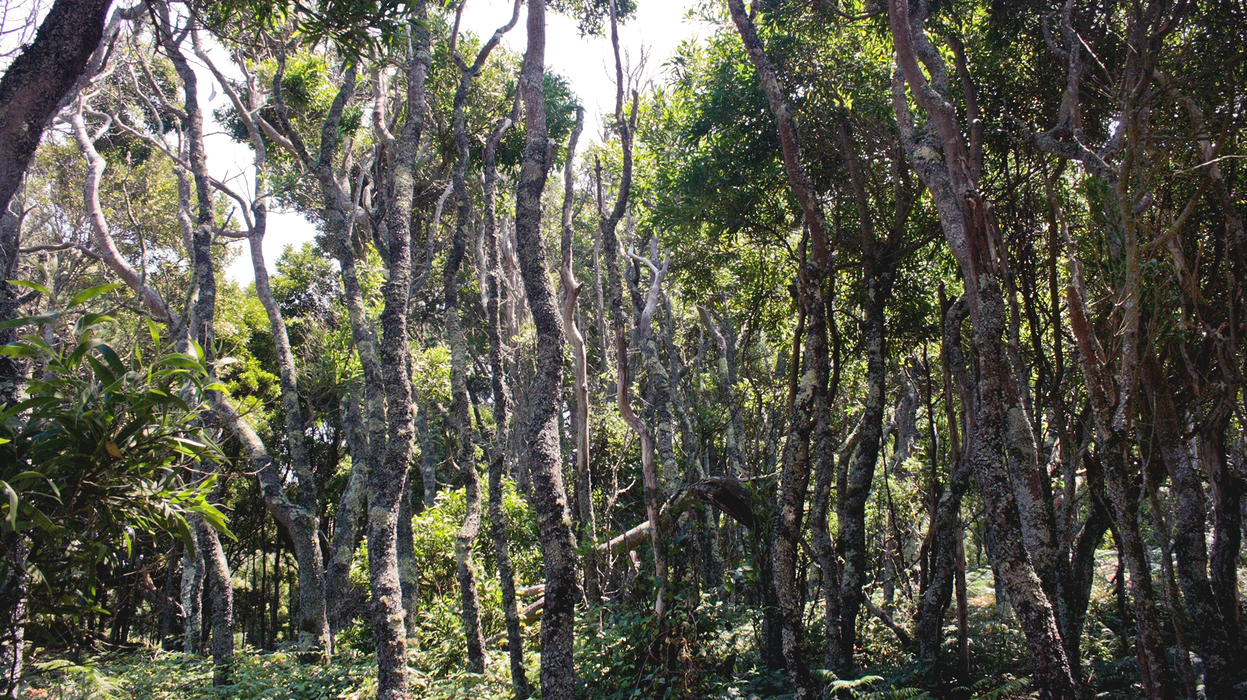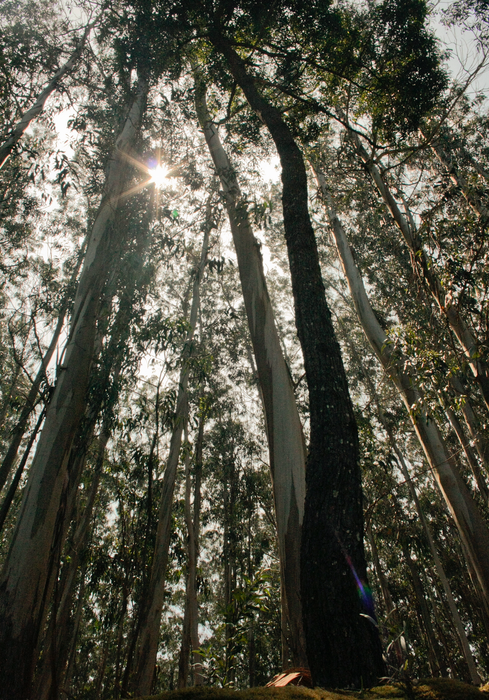 Once at the top, it's time to breathe, look around, and keep your mouth open with such beauty.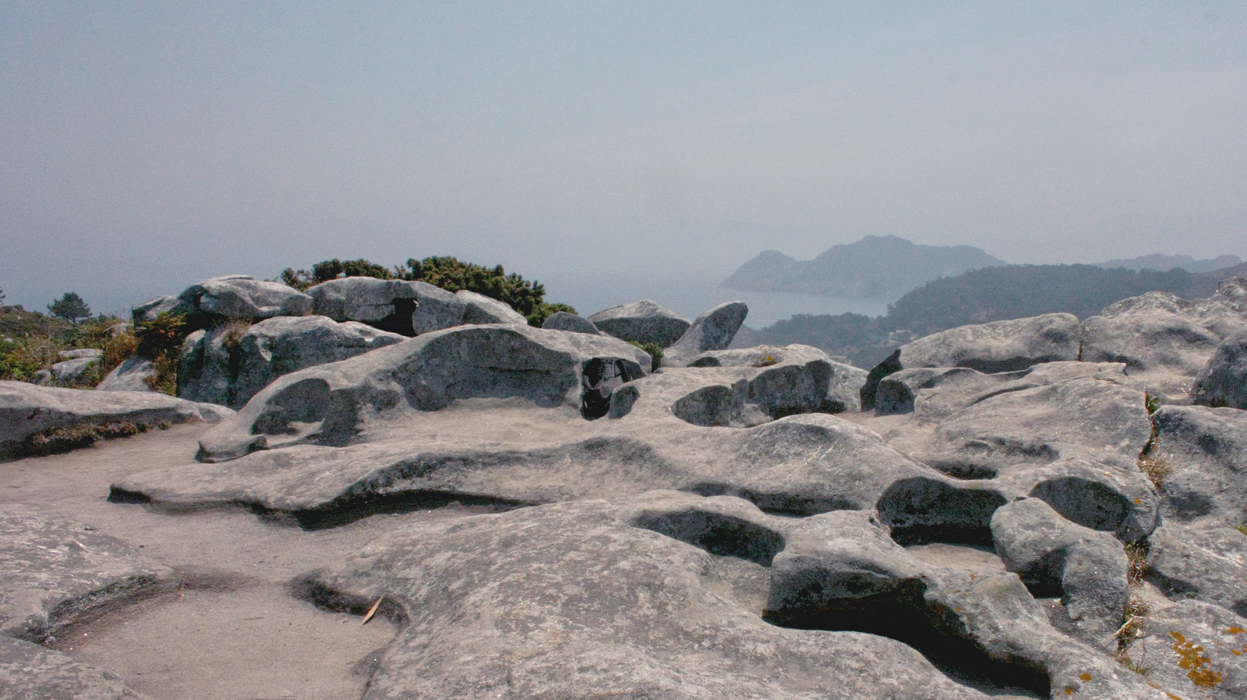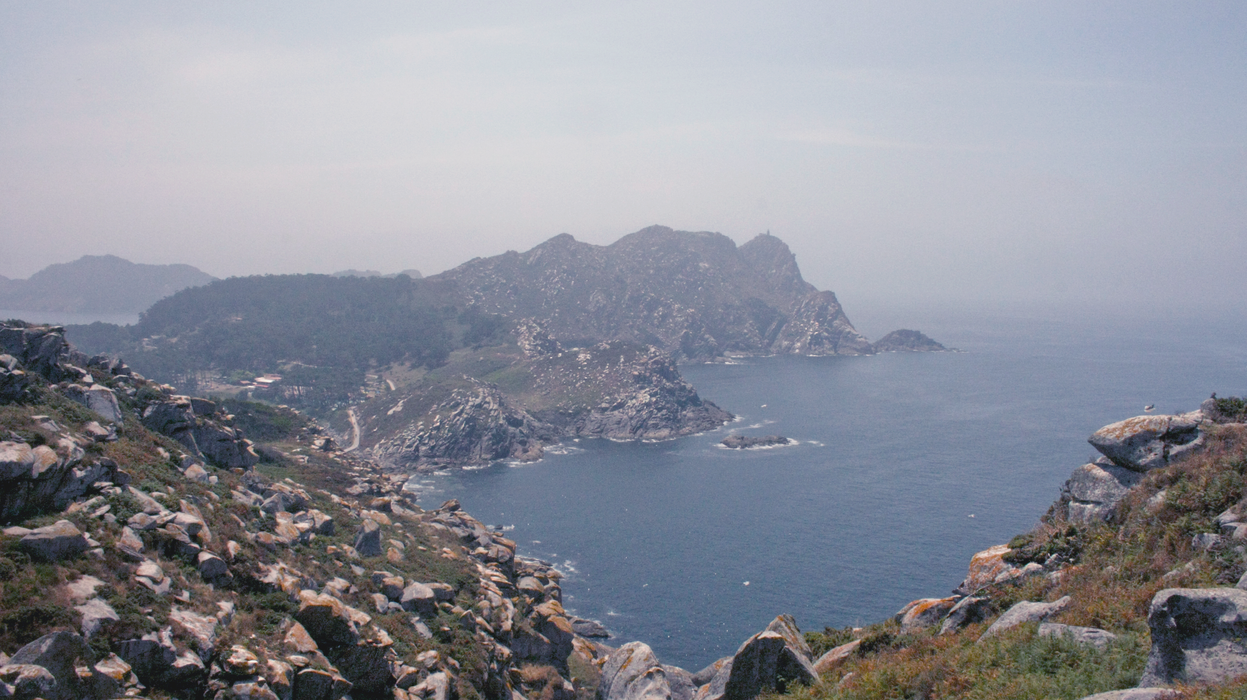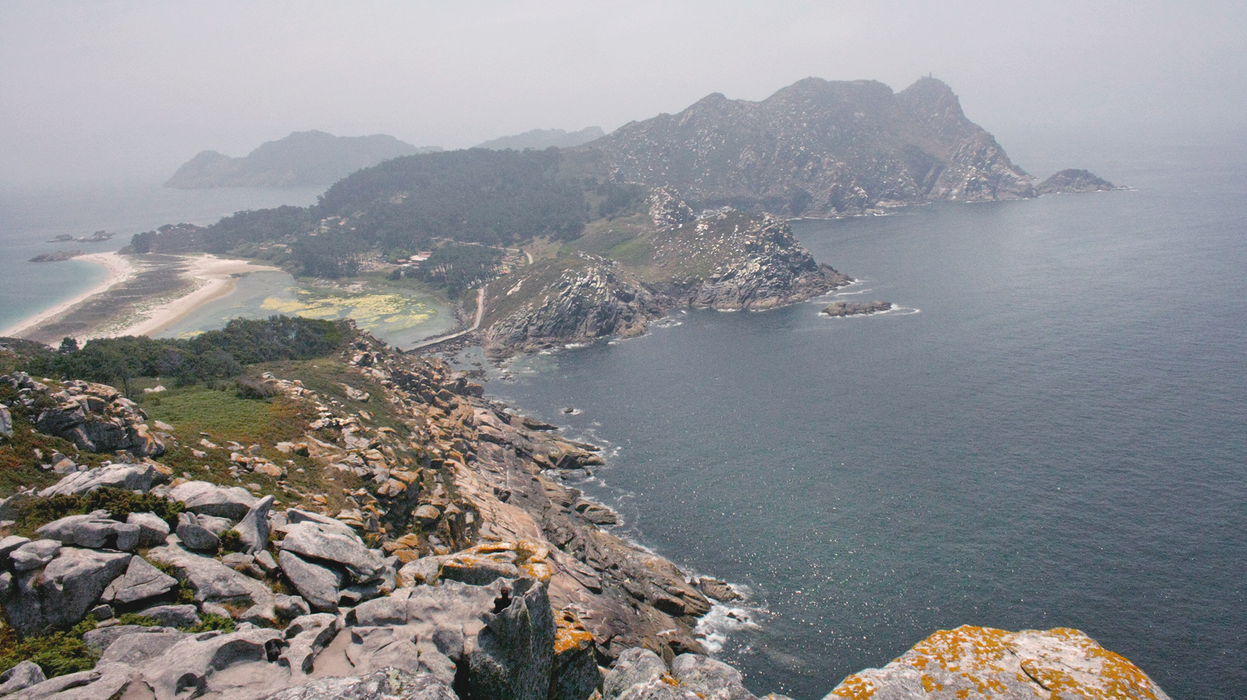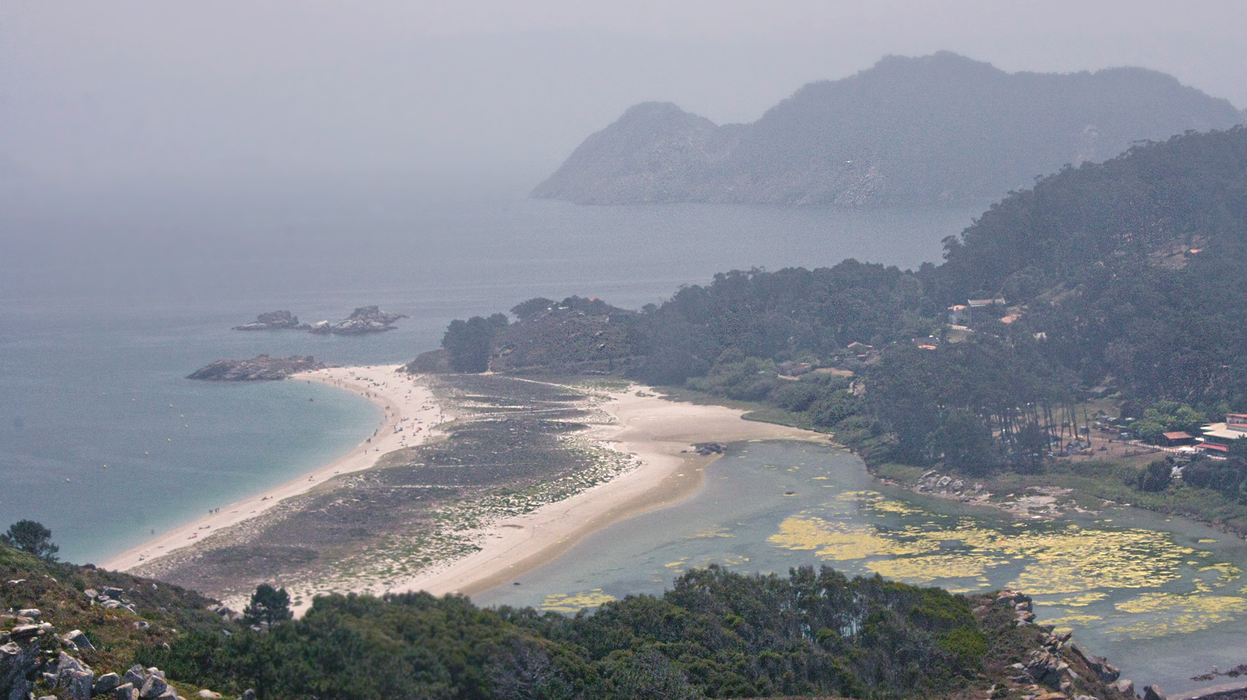 Although it has a very rich and peculiar forest area, I believe it's the beaches that attract most people who visit the island, and they are 7 in total.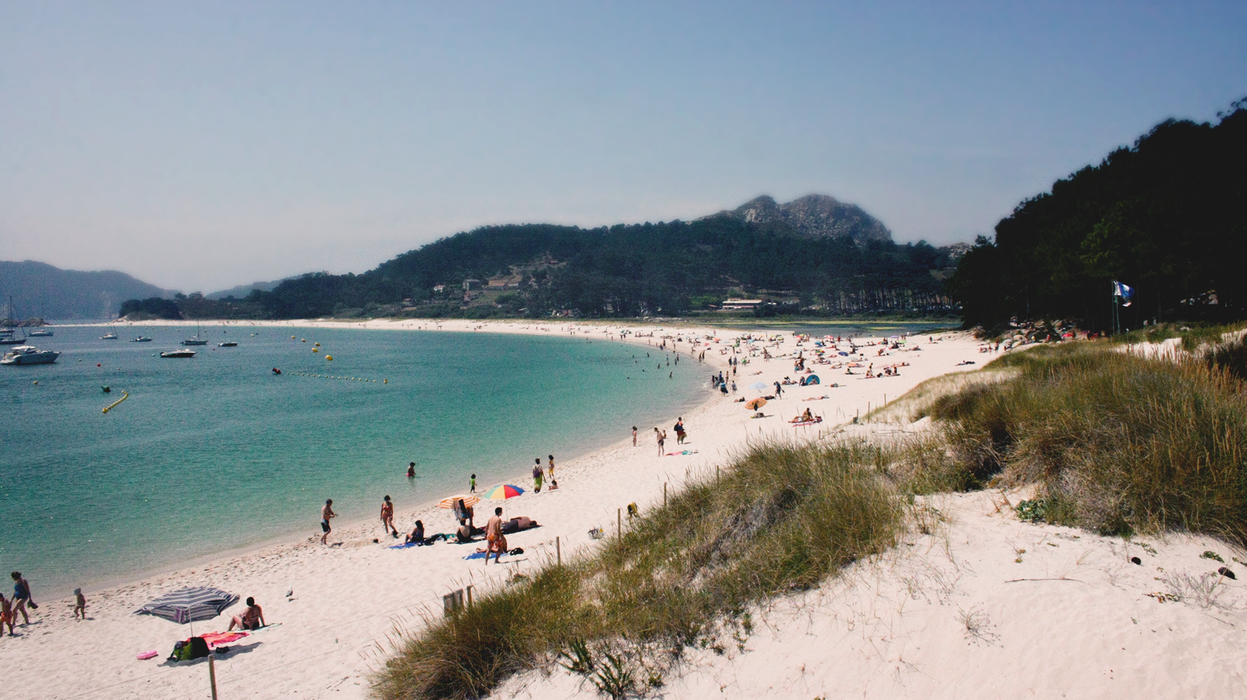 They all share the same quality, a completely heavenly environment like those seen in the movies, with crystal clear blue waters, pristine white sands and all that island-like peace that only mass tourism can destroy.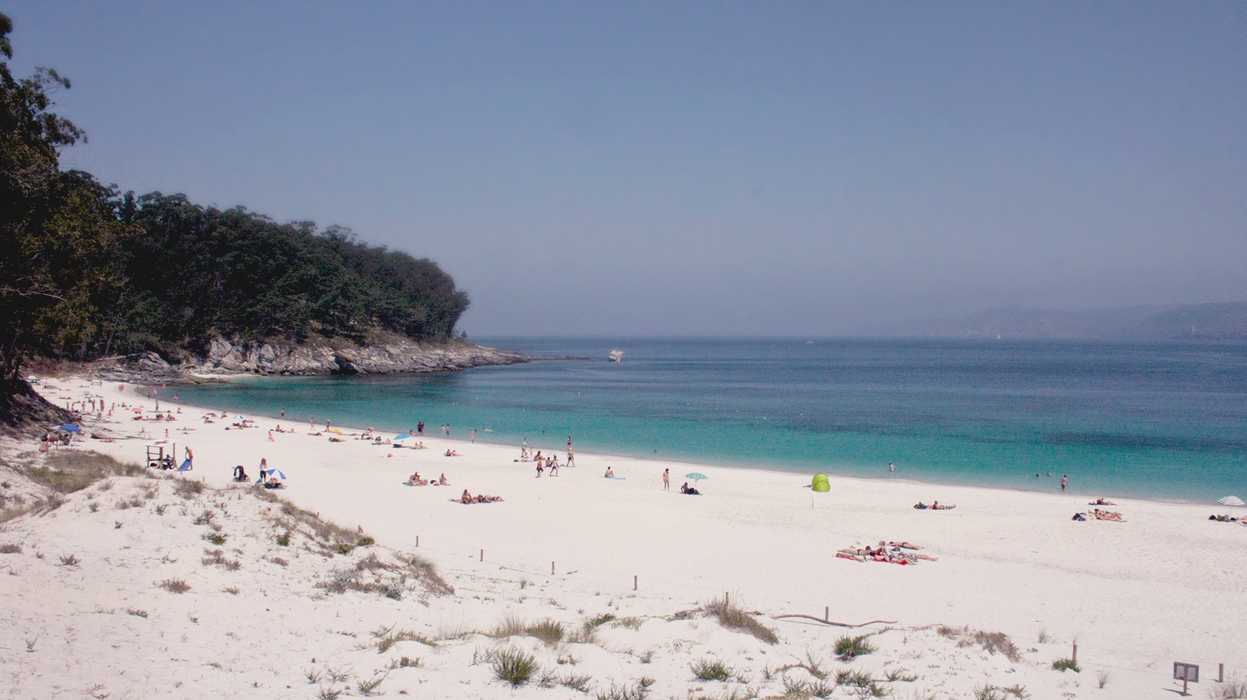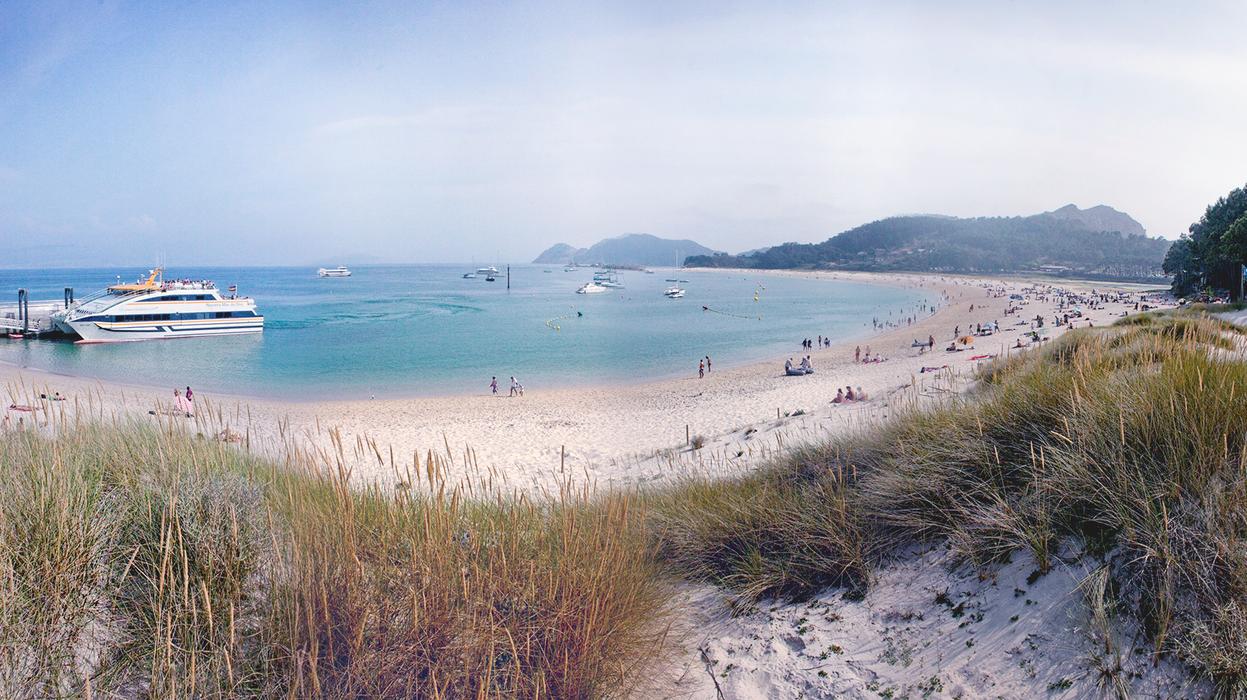 When I went there, I never thought that one day I would share this trip on a social network, but here came steemit and more recently this travelfeed supported strand for travel blogs and believe me, I searched and searched again, there were 4 external hard drives in total and the photos had simply disappeared until I remembered that I had shared the photos with the couple of friends who accompanied us on this trip and luckily they had saved the photos: P and today here I am sharing this little paradise on earth with you
I hope you enjoyed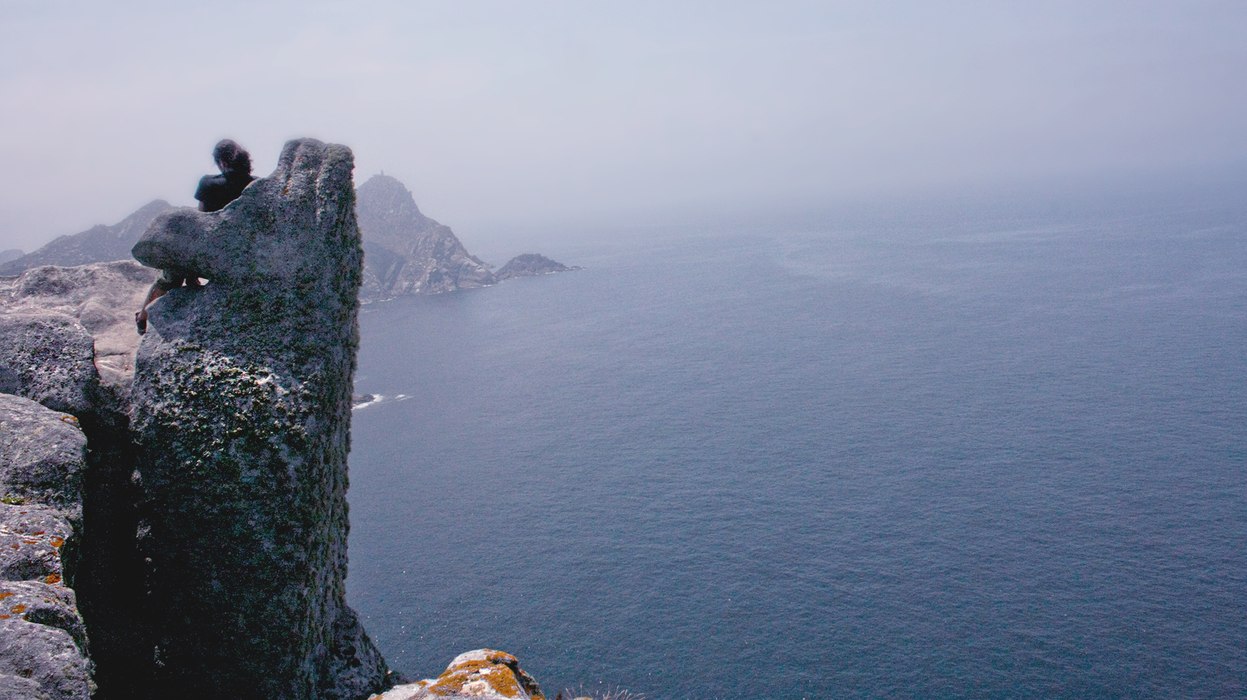 All photos presented in this article are my own
Thank you