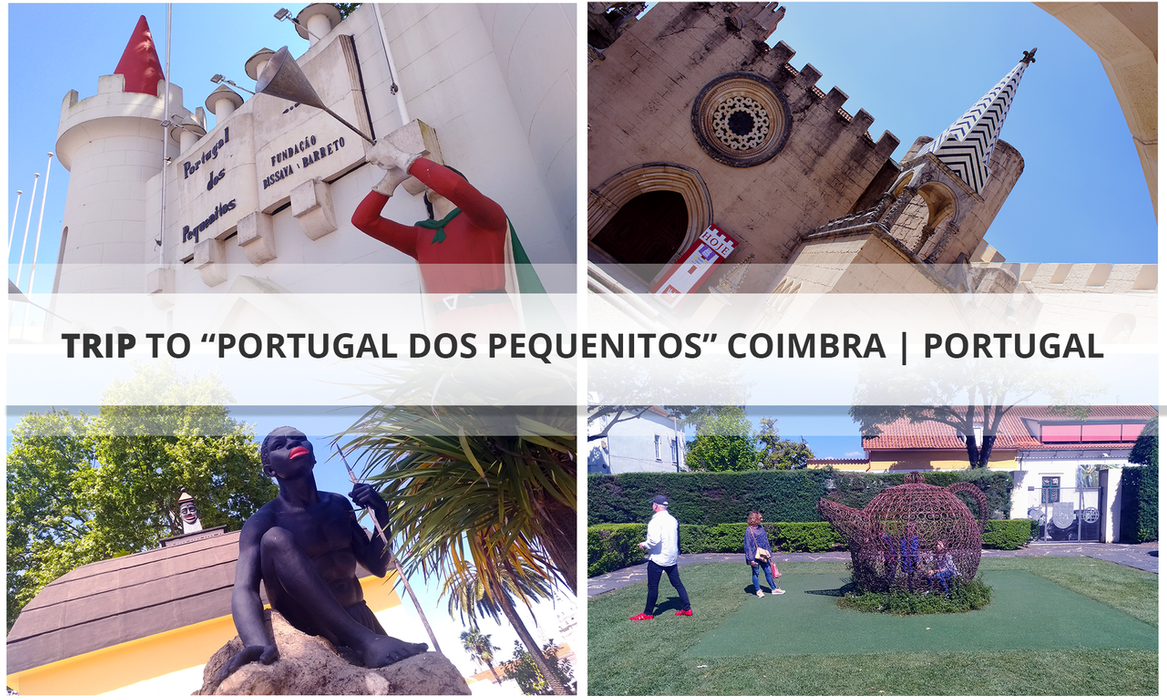 Hello Everyone
One more trip around Portugal, this time a trip to a smaller Portugal, one of those that stick in our memory due to surprise, difference and history.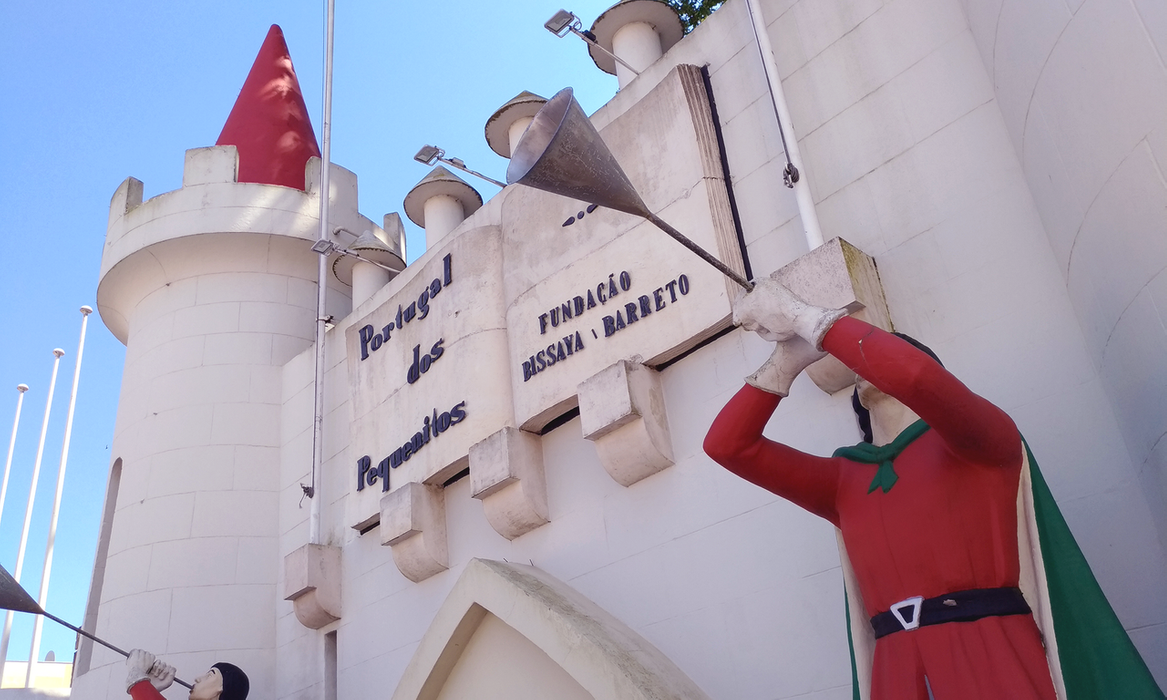 One of those places that remind me of my childhood and today i´m proud to visit it with my family, especially with my daughter.
A space that arouses curiosity and provides fun, not only for children but also for adults.
"Portugal dos Pequenitos" is a playful-pedagogical park intended mainly for children, inaugurated in the city of Coimbra in 1940, conceived by surgeon, professor and philanthropist Bissaya Barreto and designed by architect Cassiano Branco.
In this space that is still considered a historical and pedagogical reference for many generations, the sculptural and architectural art is represented through miniature and detail, enchanting children, young people and adults, also representing the Portuguese presence in the world, the approximation of cultures and crossing between peoples.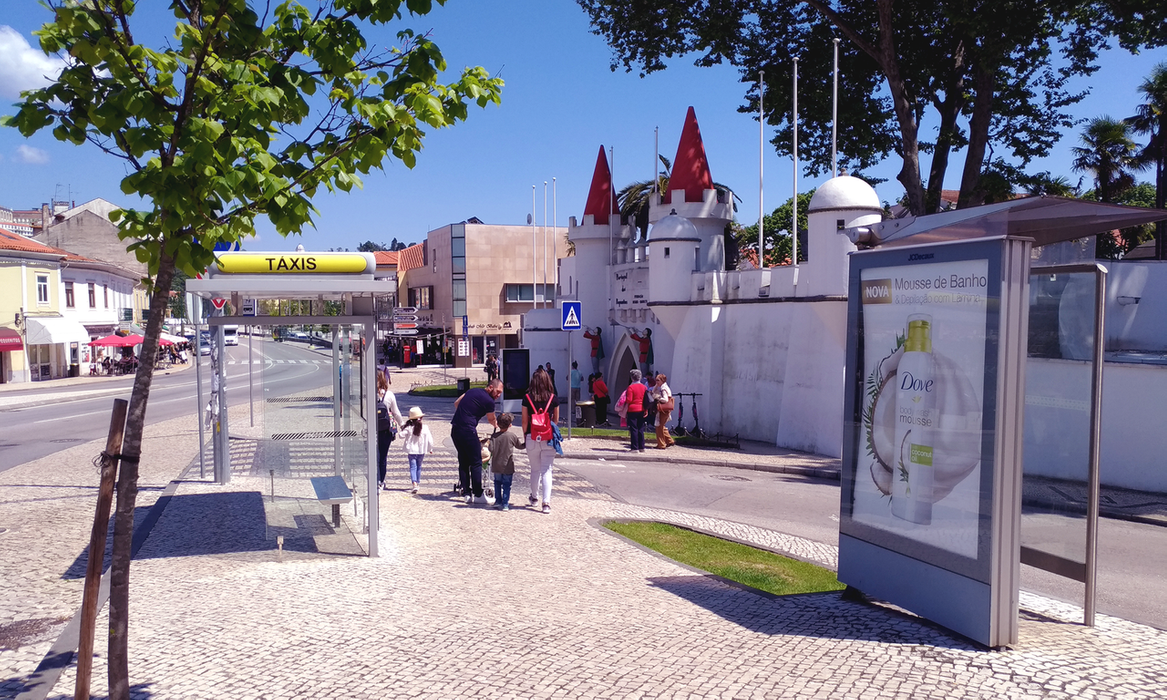 The park is made up of several thematic areas, including the representative area of Portuguese-speaking countries, which is at the beginning of the park.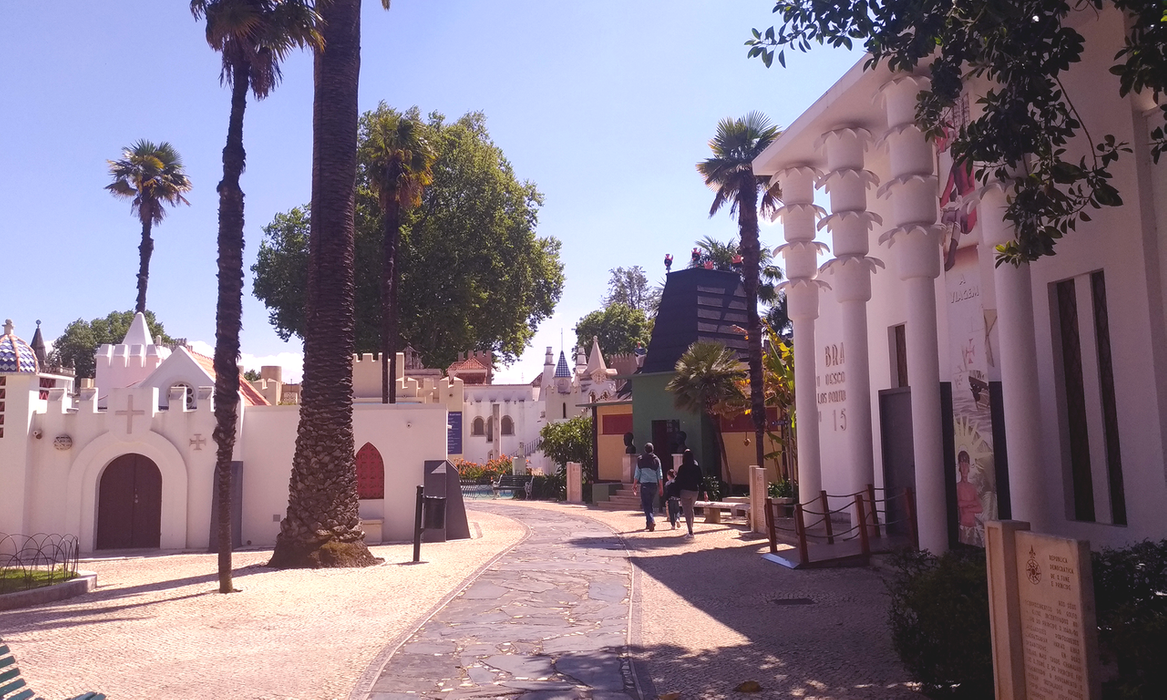 ---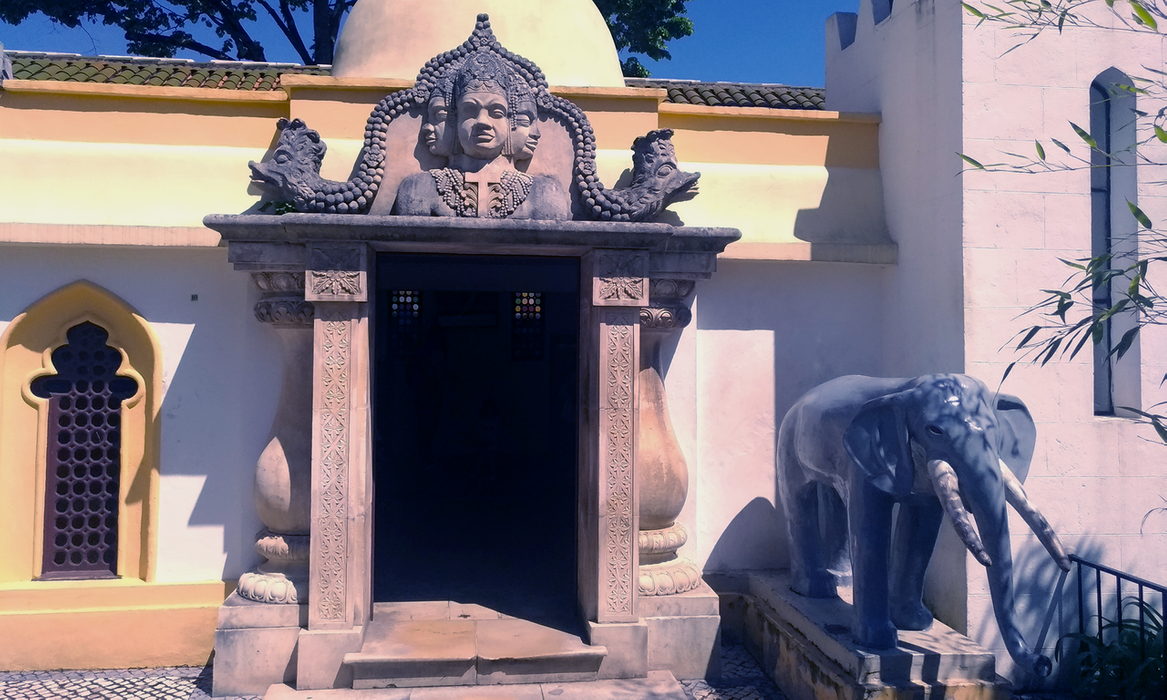 Here we can visit several houses of ethnographic and monumental representation surrounded by vegetation of each region such as Brazil, Macau, Timor and India.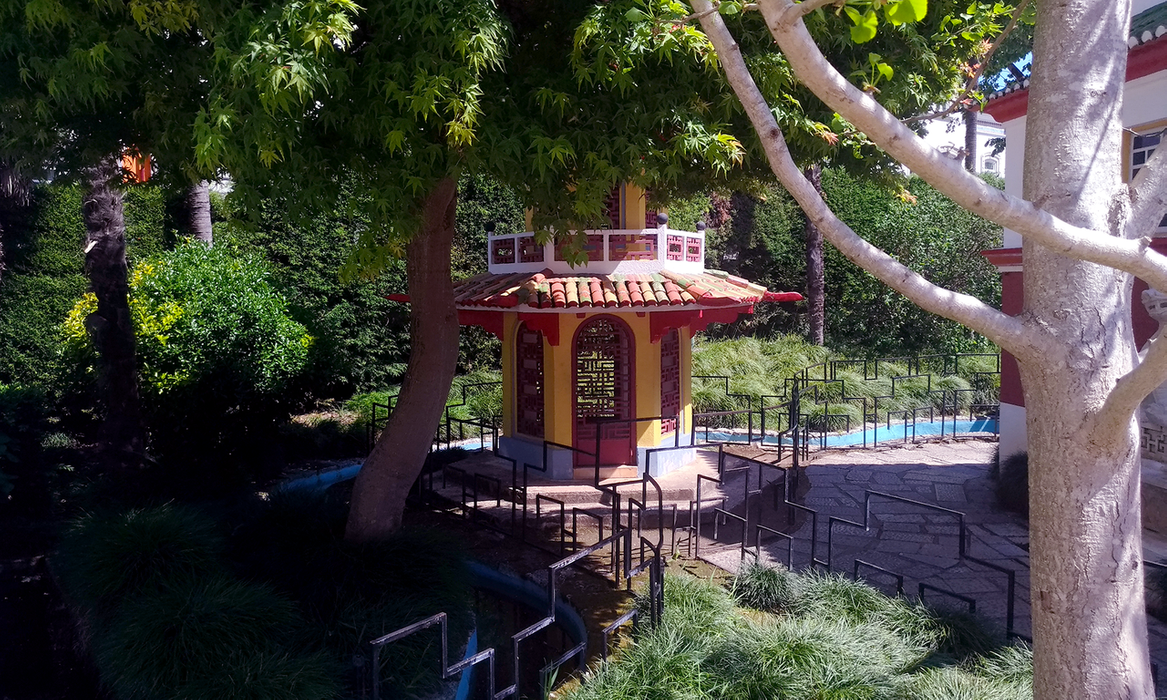 ---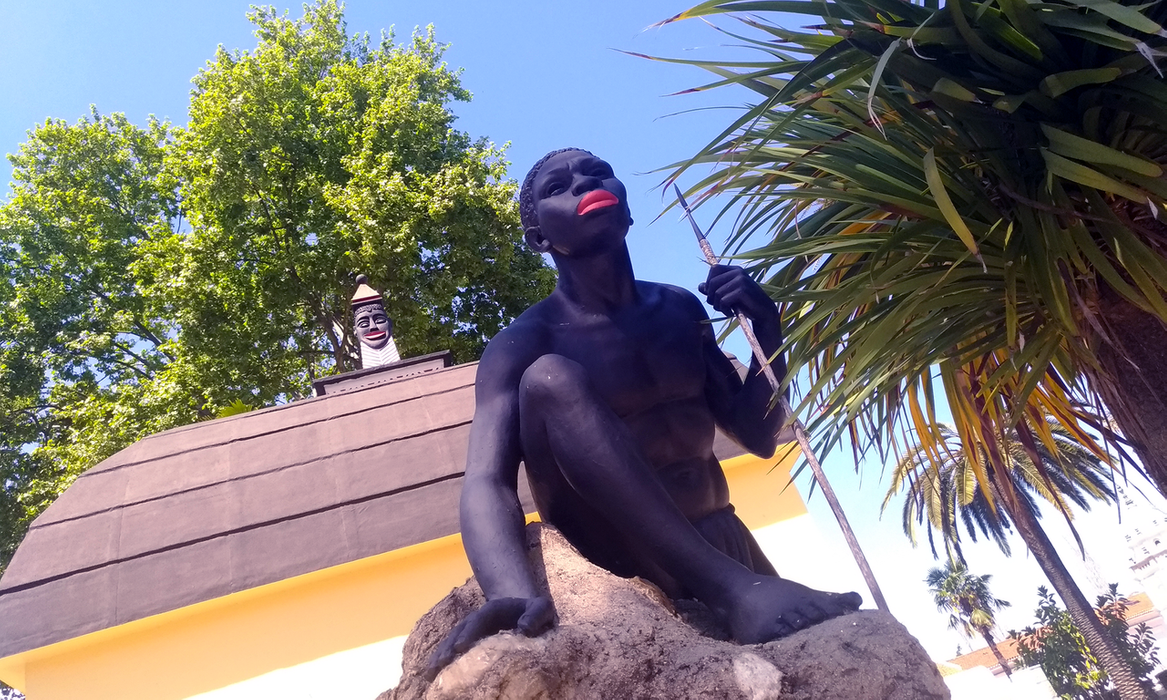 It was very interesting to watch my daughter's reaction to see all those very typical utensils of each region and to demonstrate the typical curiosity of a 5 year old child full of questions about a reality and culture different from ours in various aspects.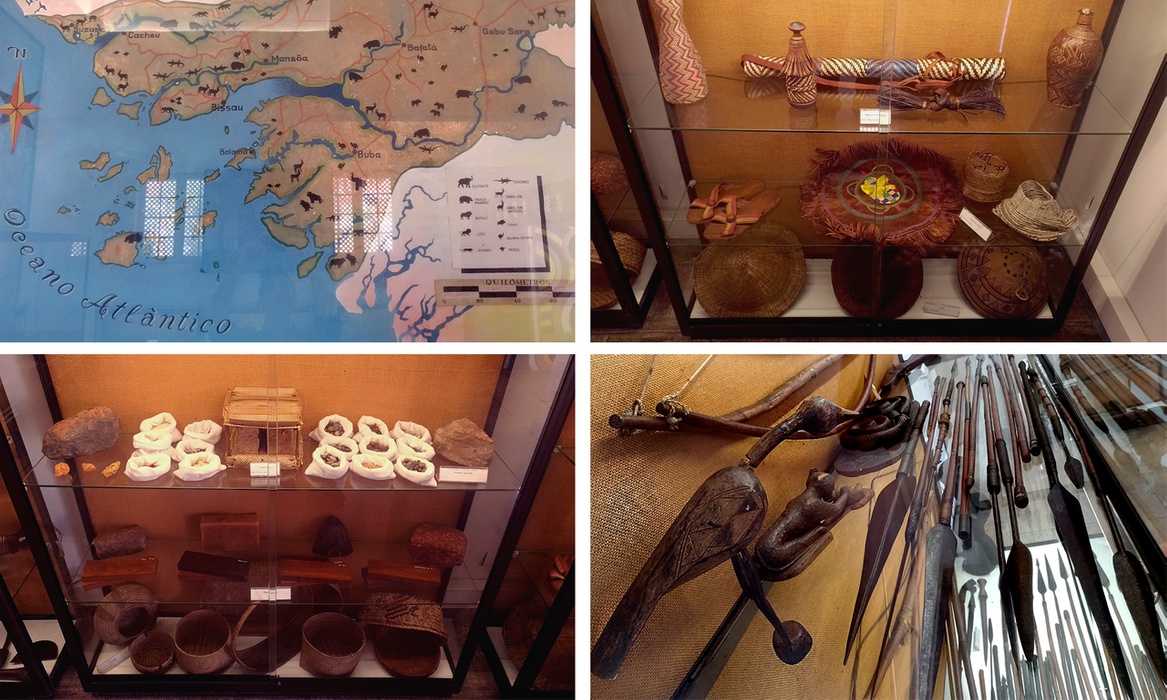 ---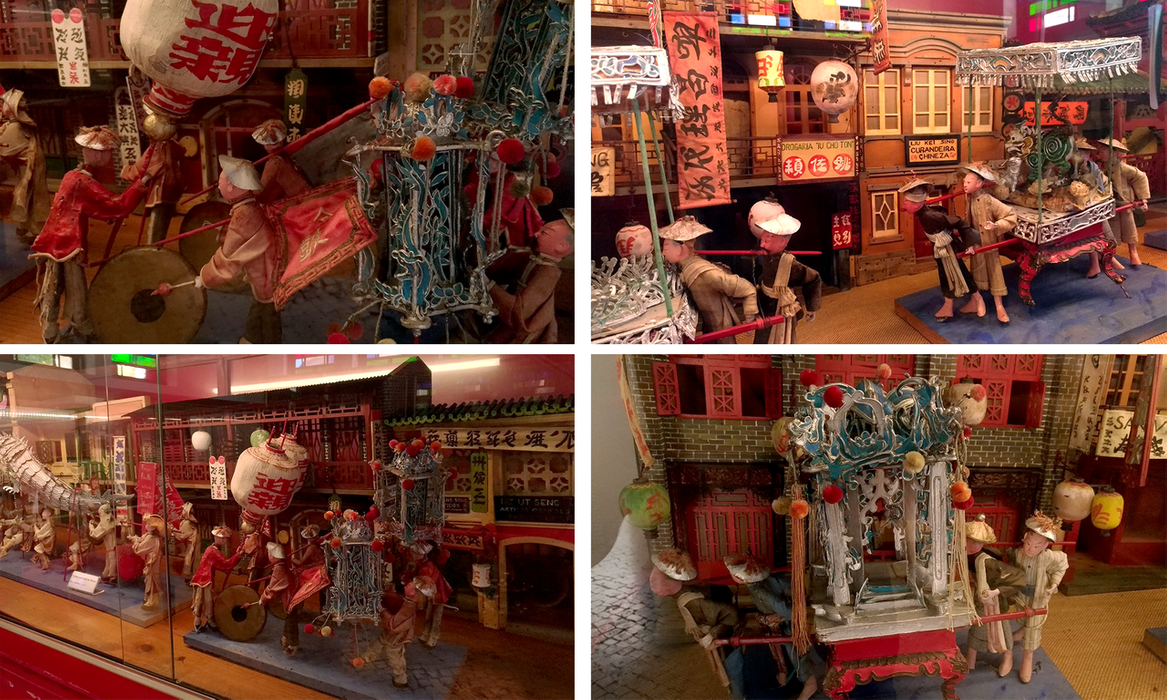 Continuing through the right side, we will go through the Portuguese-speaking countries until entering the new thematic area that represents Insular Portugal with its monuments representing the autonomous regions of Madeira and the Azores.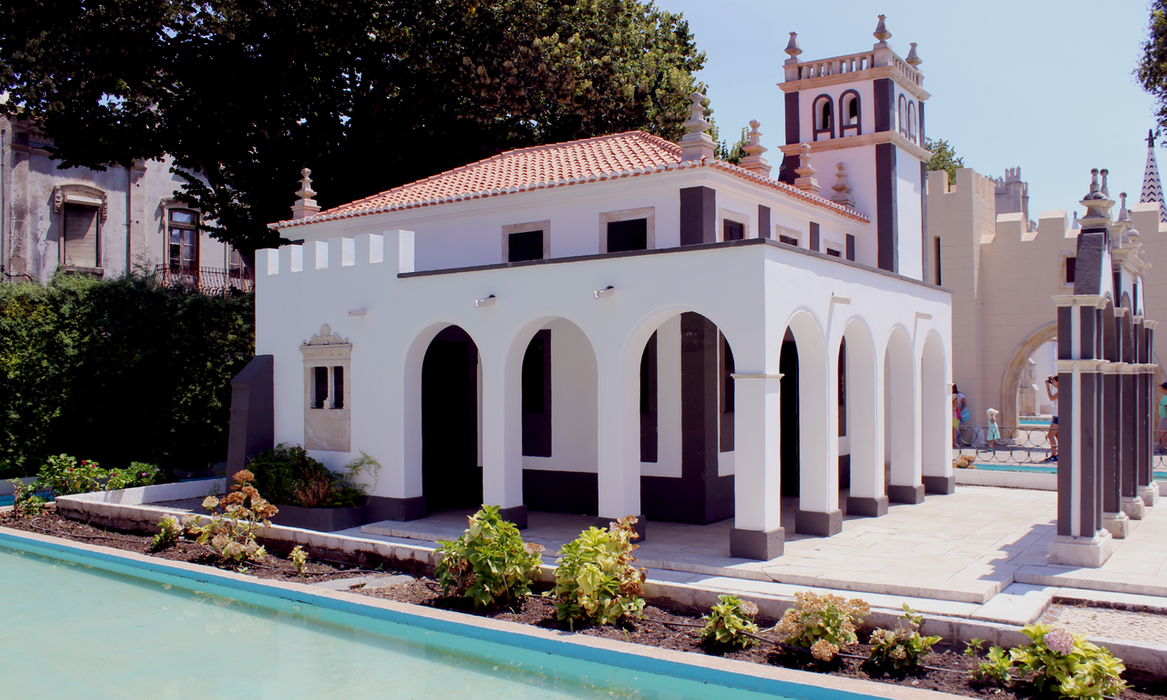 ---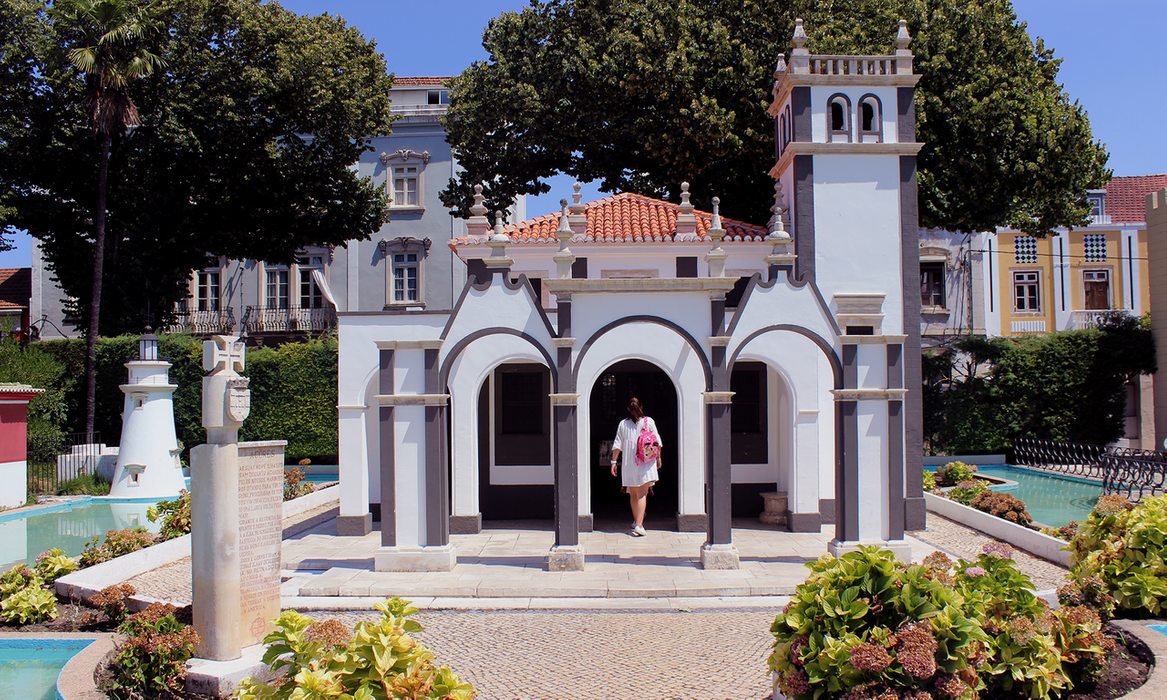 These small buildings are symbolically surrounded by large lakes in reference to the islands in the Atlantic Ocean.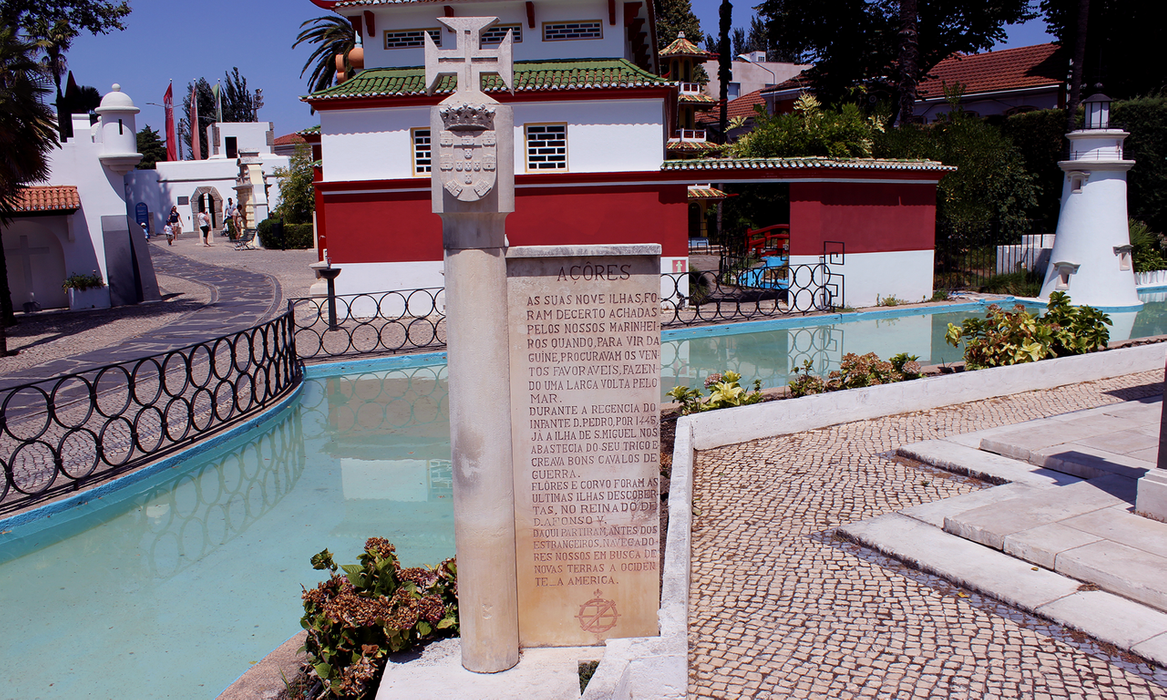 Ahead there is a huge mural depicting all the sea routes used by Portuguese navigators in their adventures through unknown lands, and it´s this same mural that separates this initial area from the next thematic area where the Monumental Portugal is represented through the main monuments of the country.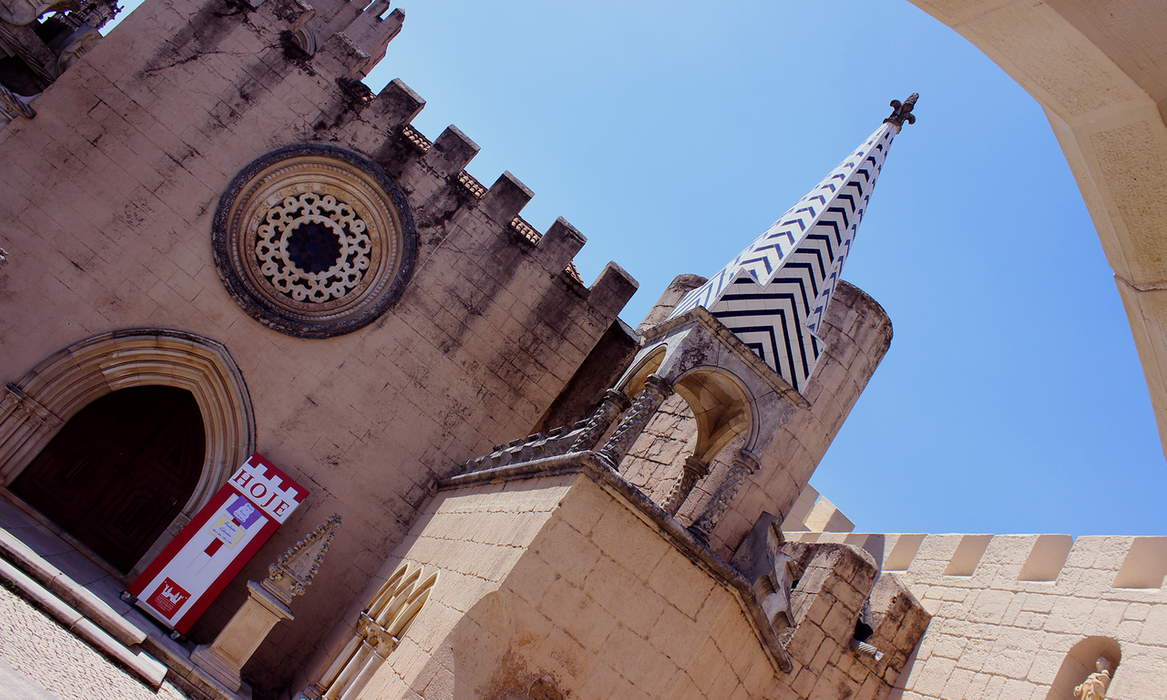 ---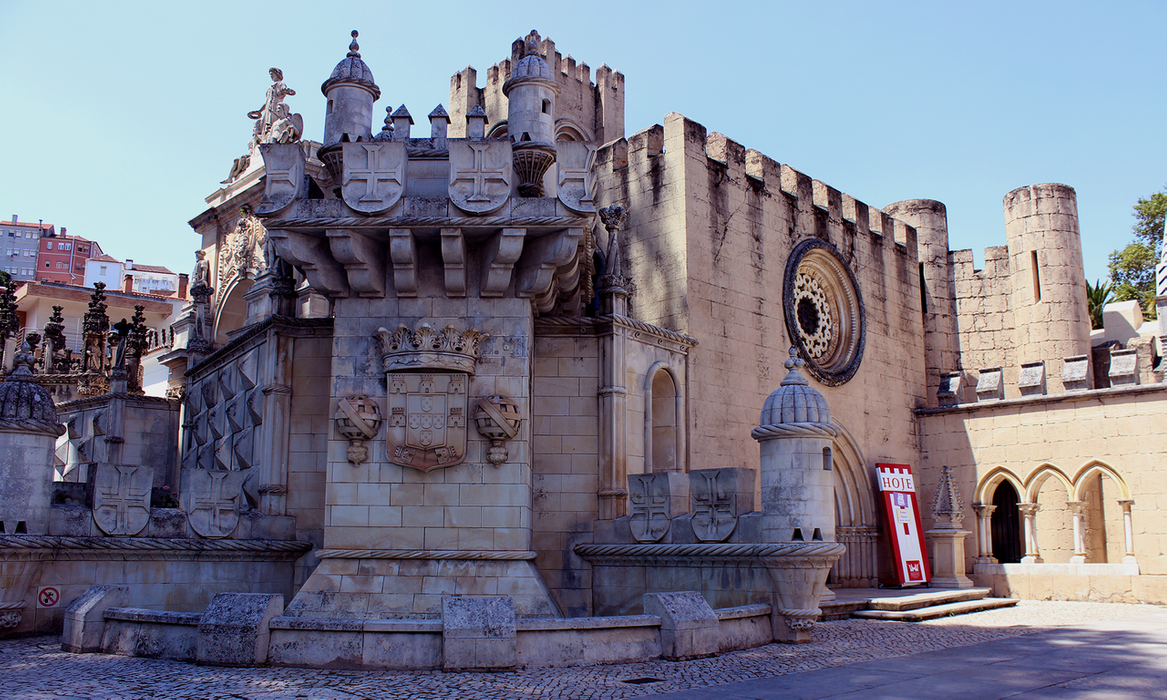 Next to this area there is a special highlight to the core of Coimbra, with the representation of the main monuments of the city, namely its prestigious University.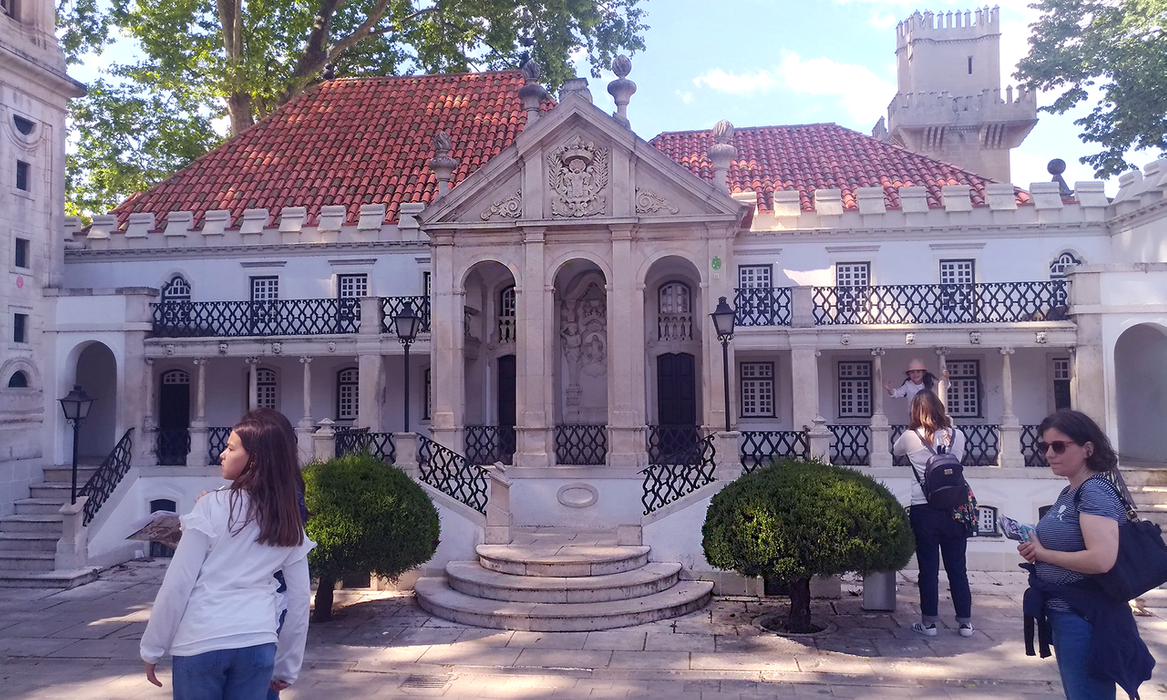 ---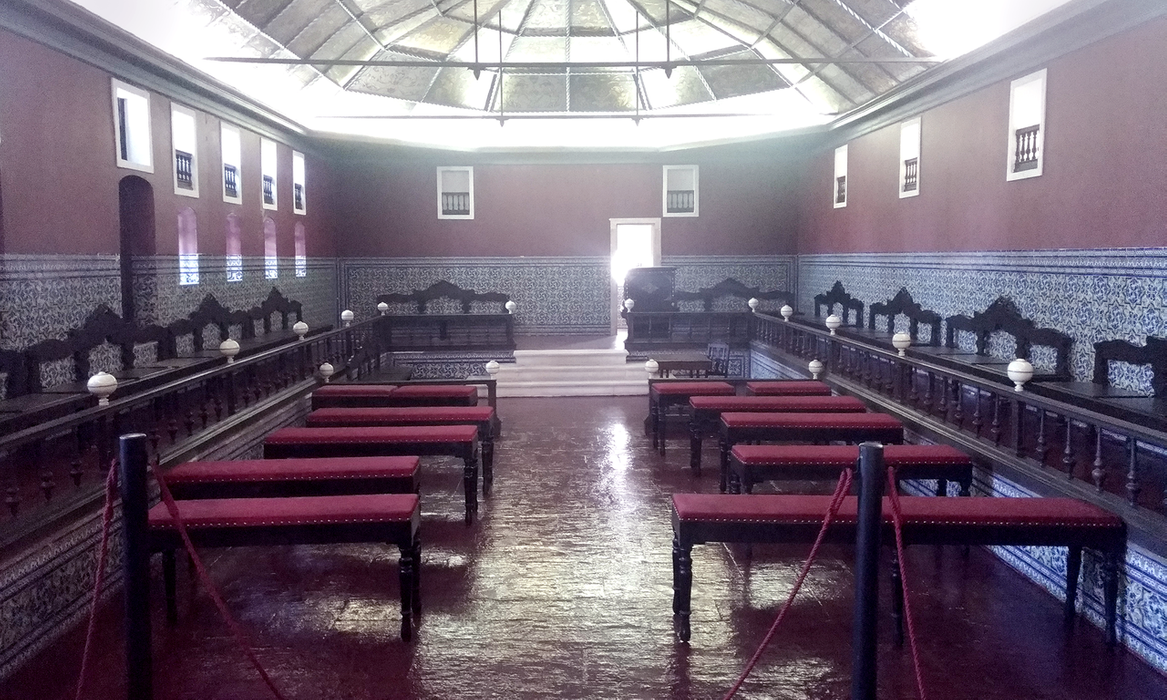 ---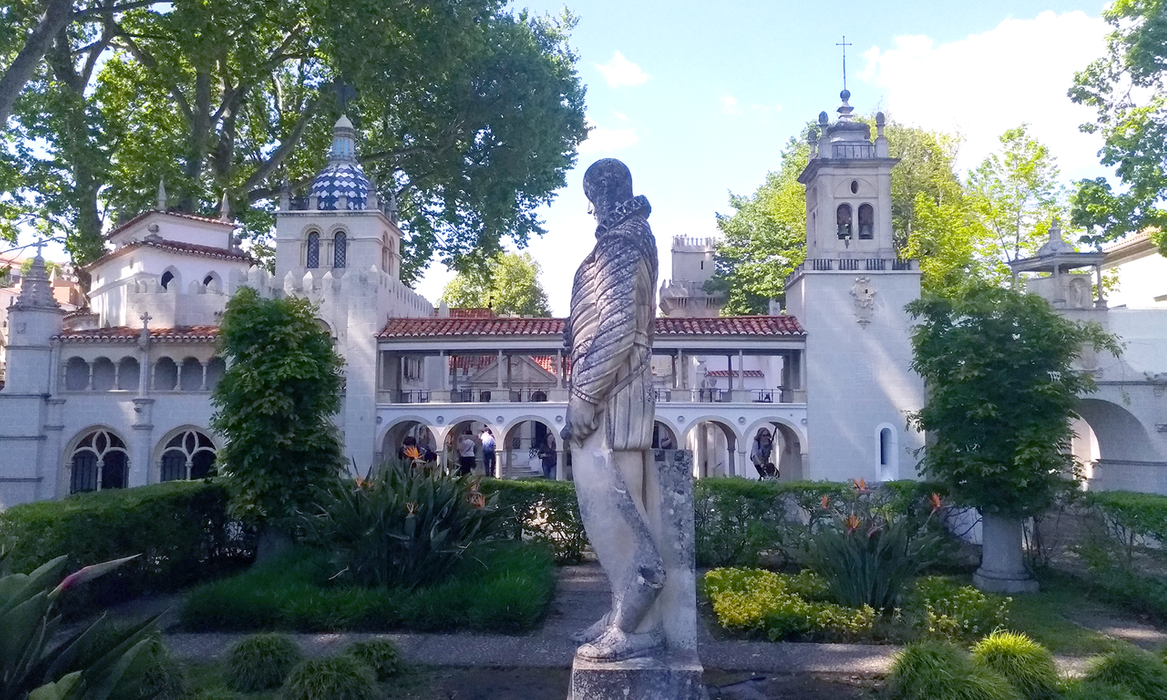 In the center there is a nice square where people usually gather to enjoy the surrounding space, to talk and relax.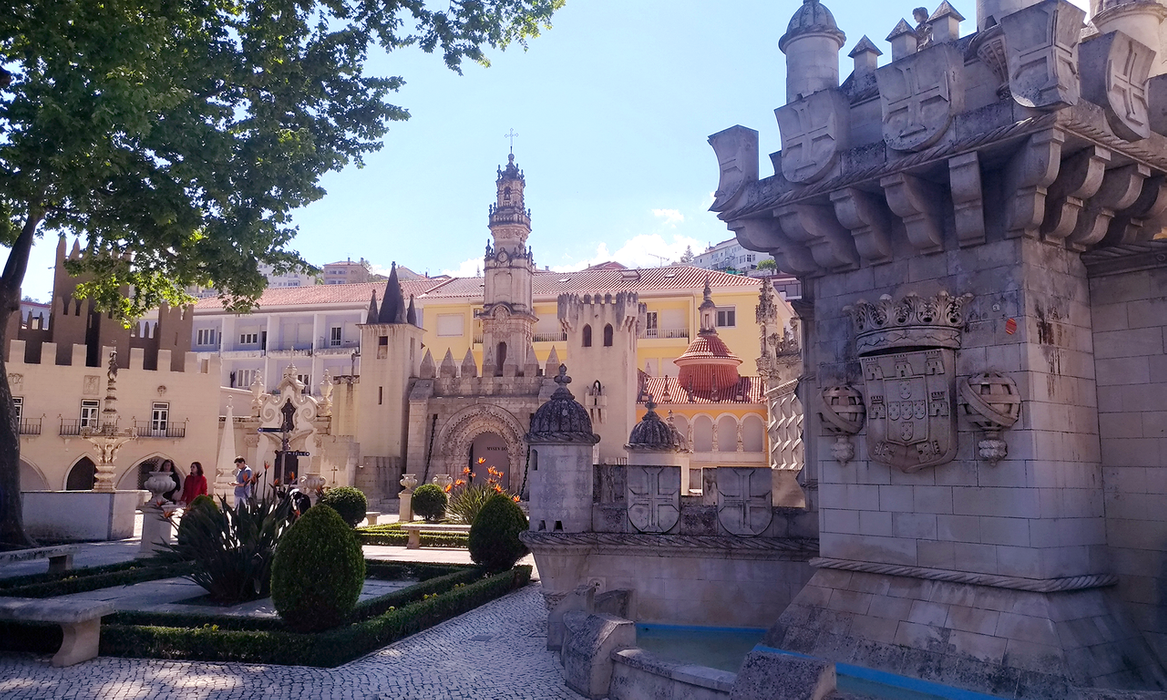 In this same space we can enter small museums with exhibition of small miniature pieces.
In this first I think it is a space for alternate exhibitions related to different themes, in this case related to period furniture, everything in miniature of course.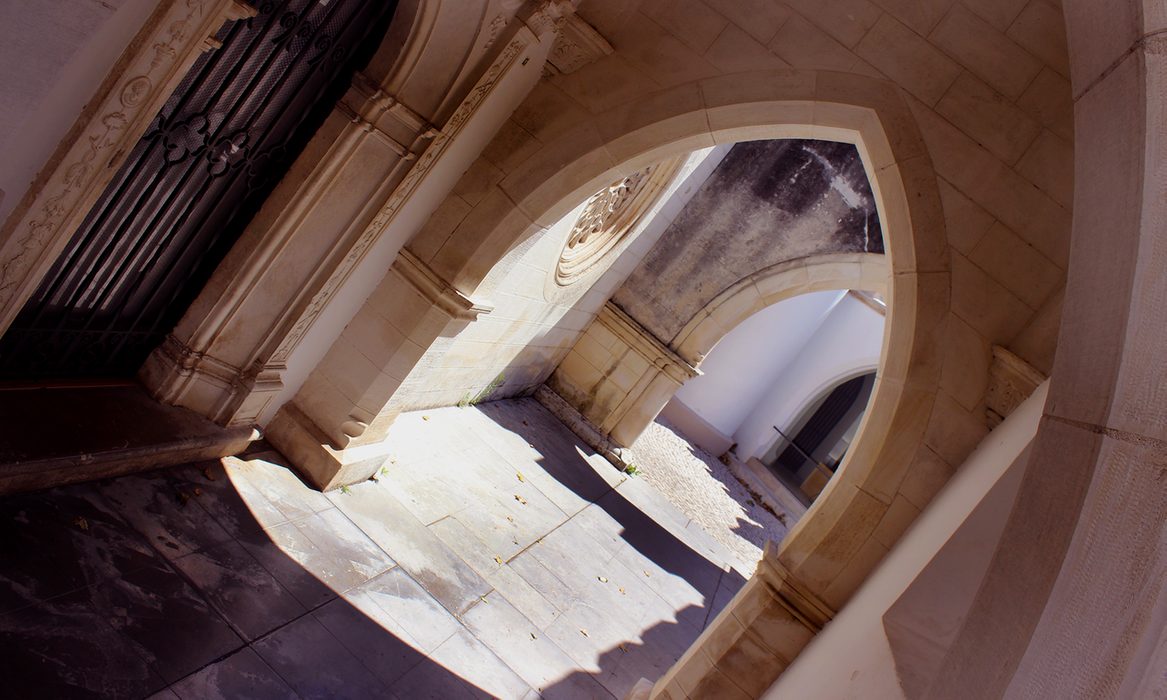 ---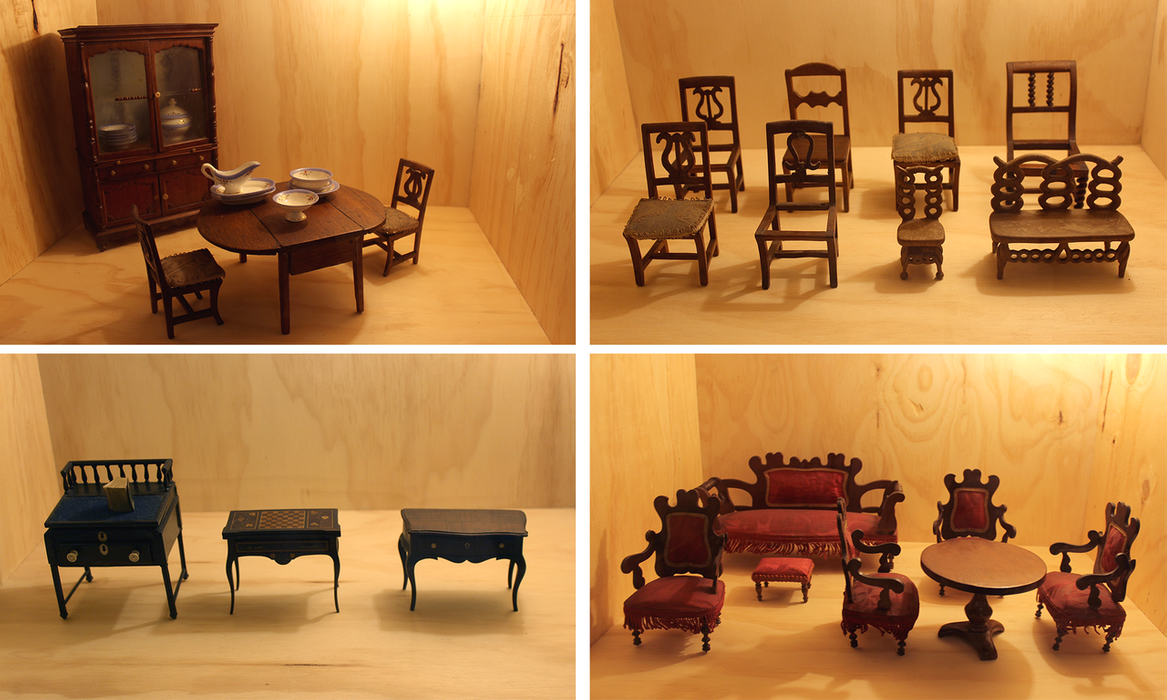 Across the square we have the Costume Museum "Museu do Traje", in this case the exhibition is permanent and here we can see an exhibition of around 300 miniature garments representing the evolution of the trend over time, scenes of Portuguese daily life and some significant props.
All these works were made by hand around the year 1950.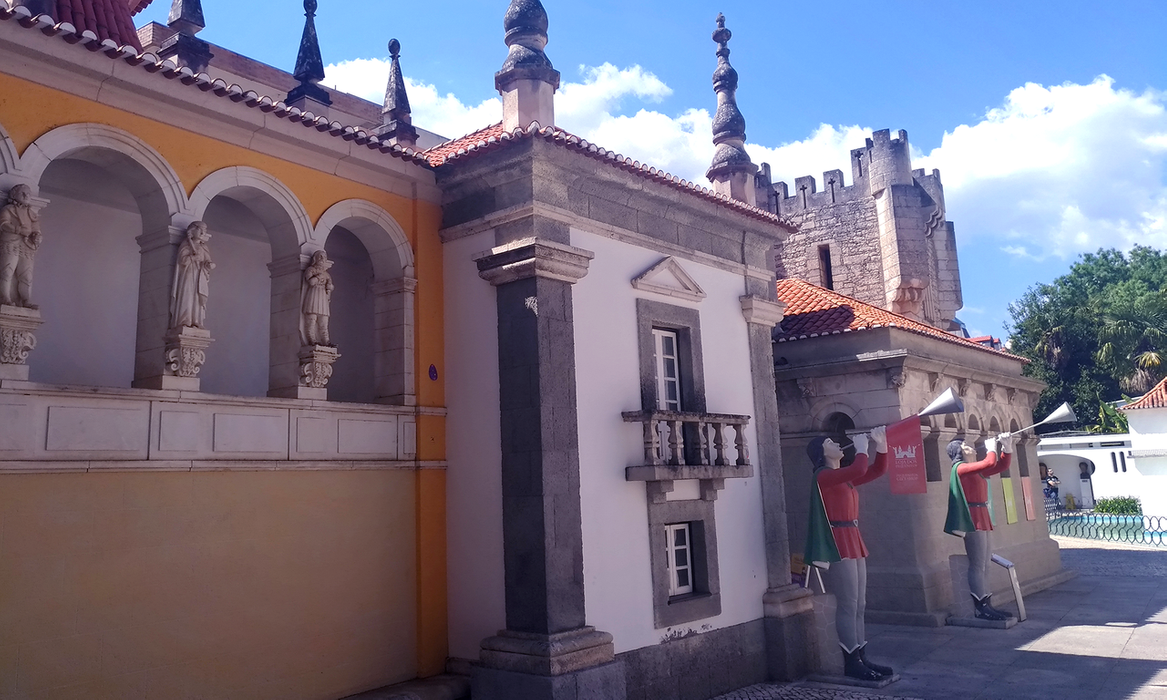 ---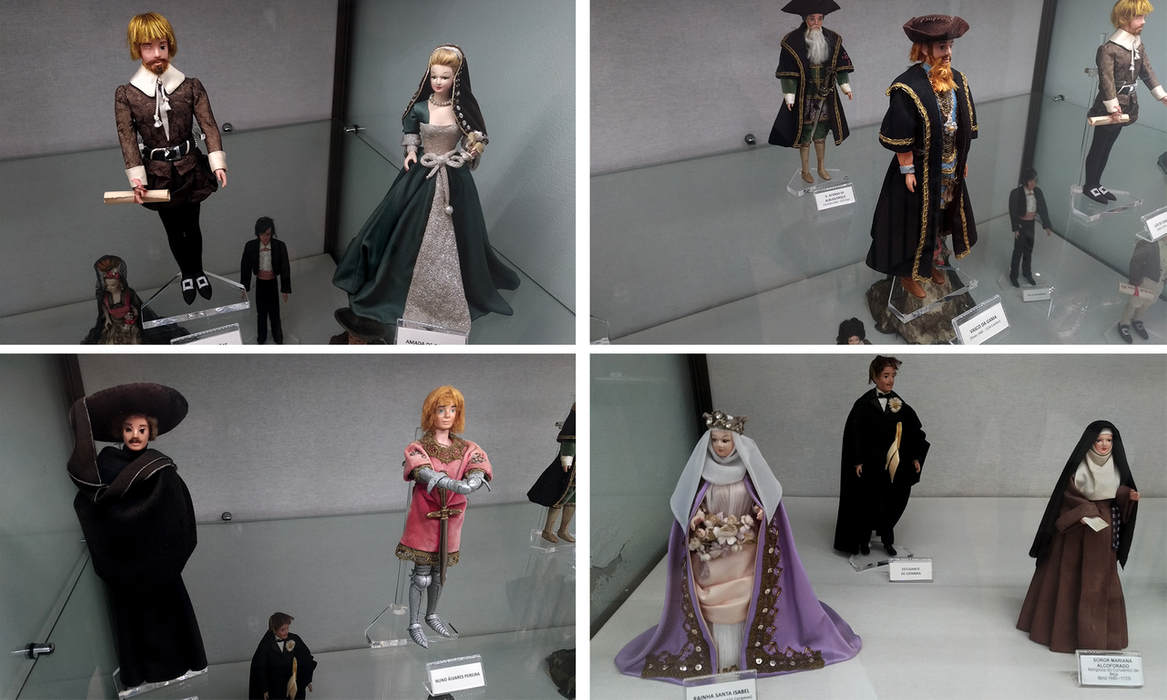 ---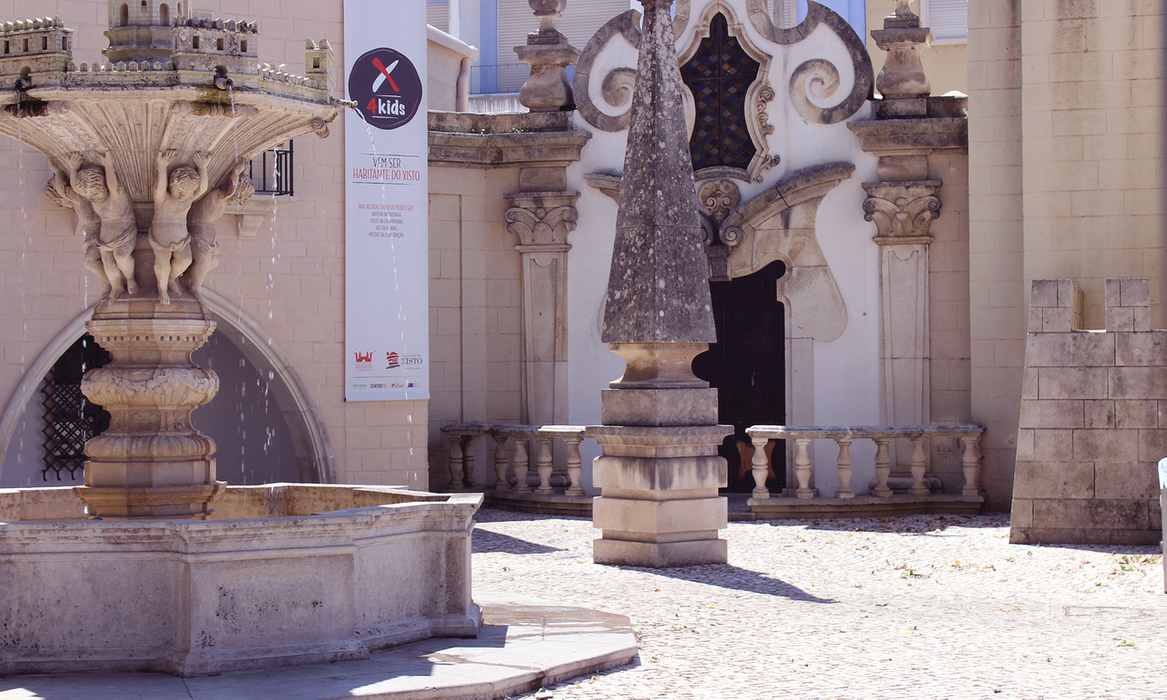 And to finalize the thematic areas we have the regional houses, the space most desired by the children and it will be easy to understand why through the photos.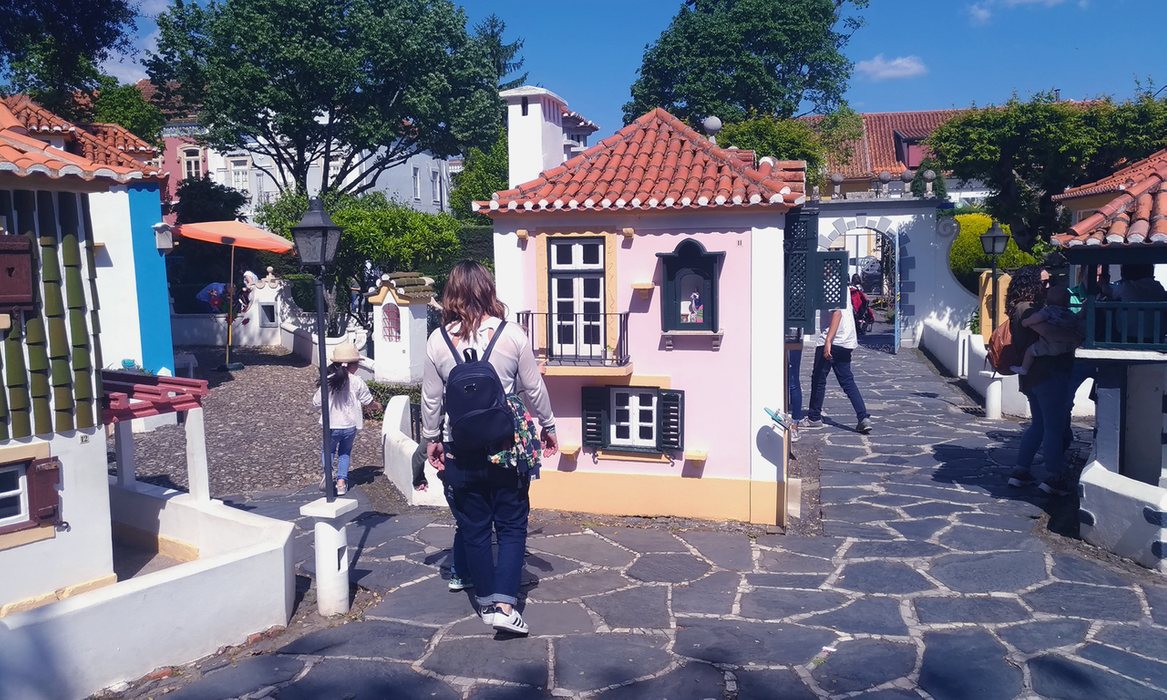 ---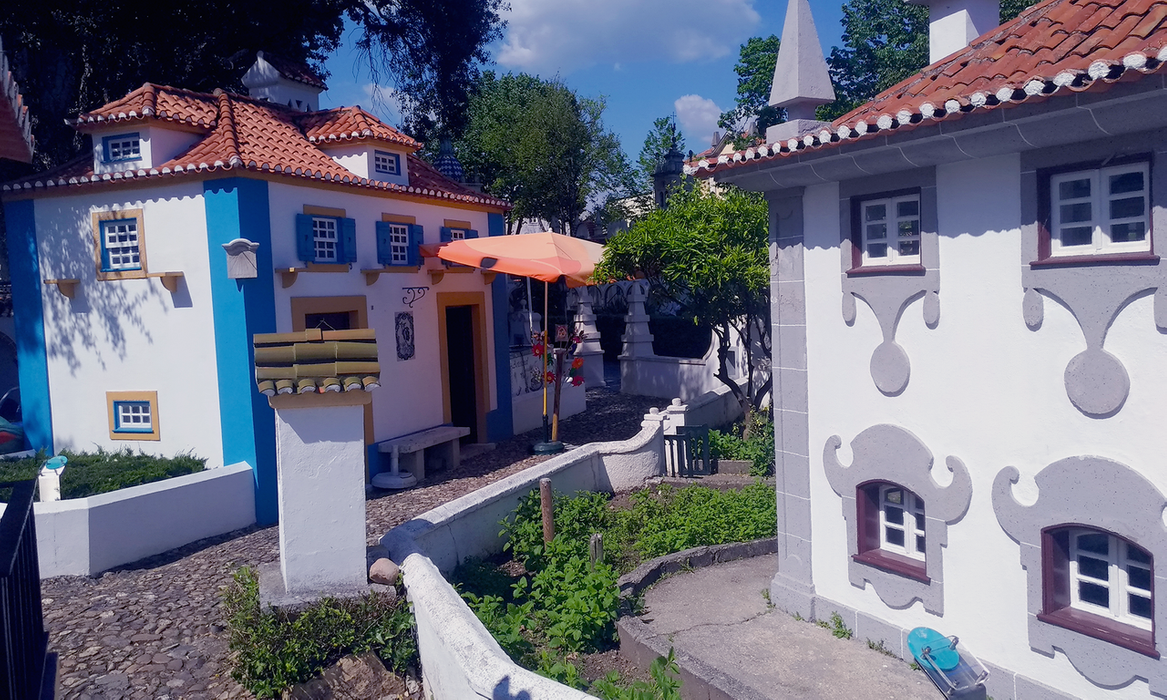 The small scale and the particularity of each of these traditional houses provoke a hysteria and joy in children completely understandable and nostalgically recognizable by those who have been children and lived here some beautiful moments… yes, I am talking about myself: P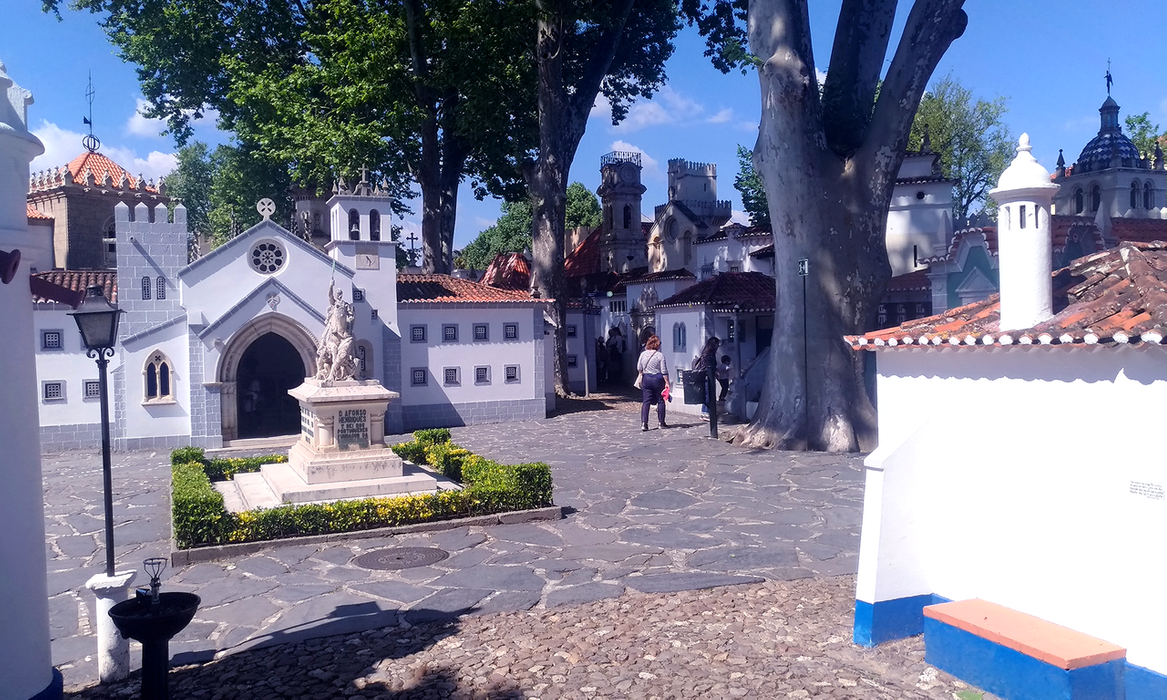 ---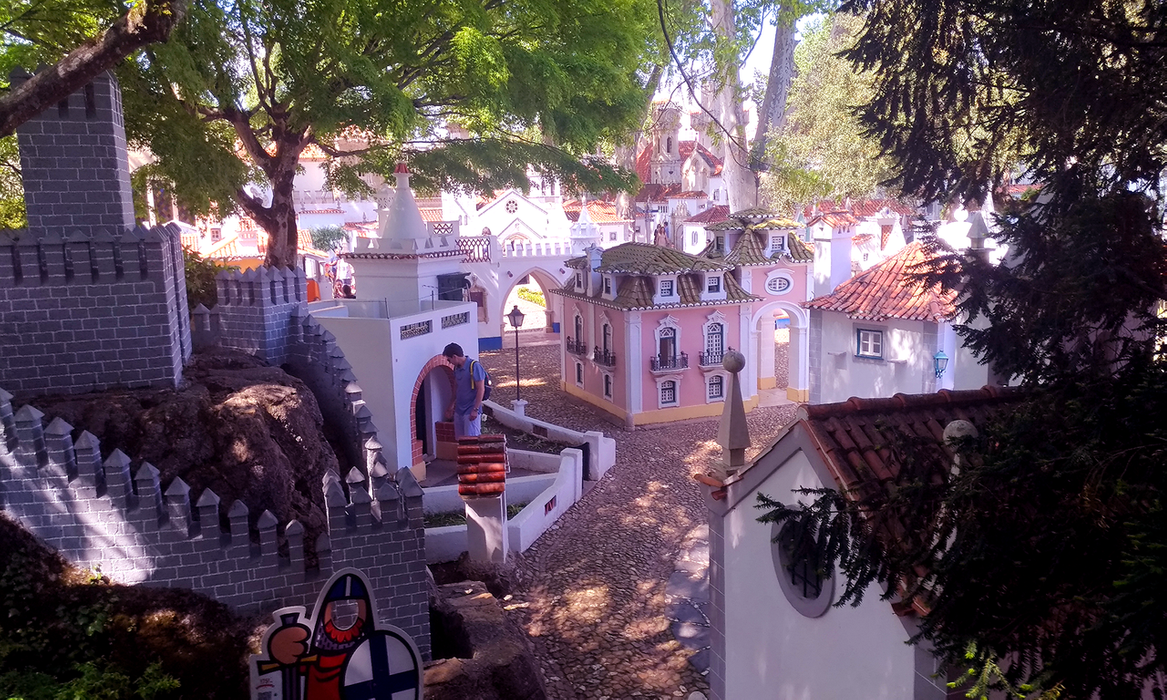 ---
---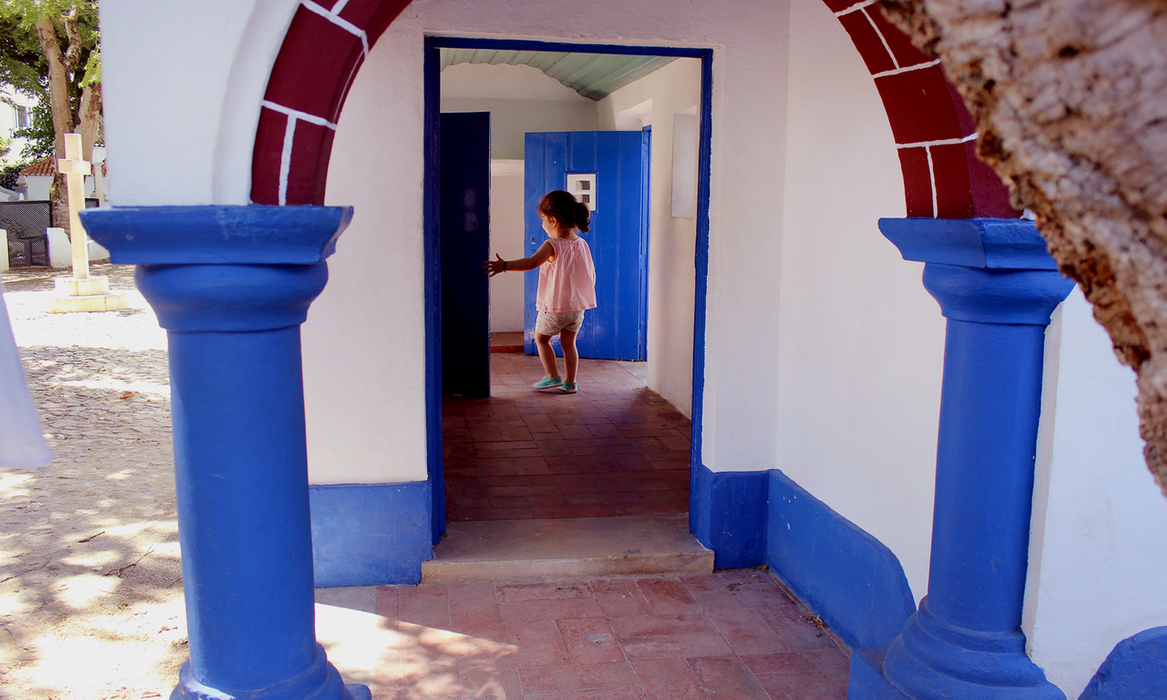 ---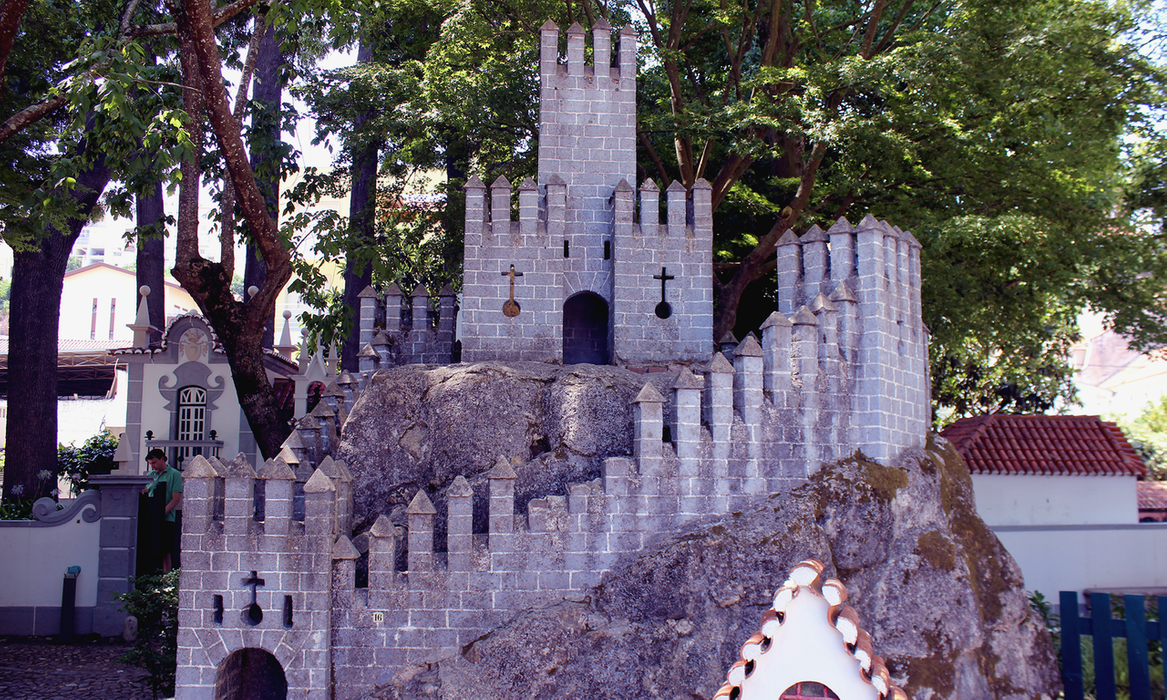 ---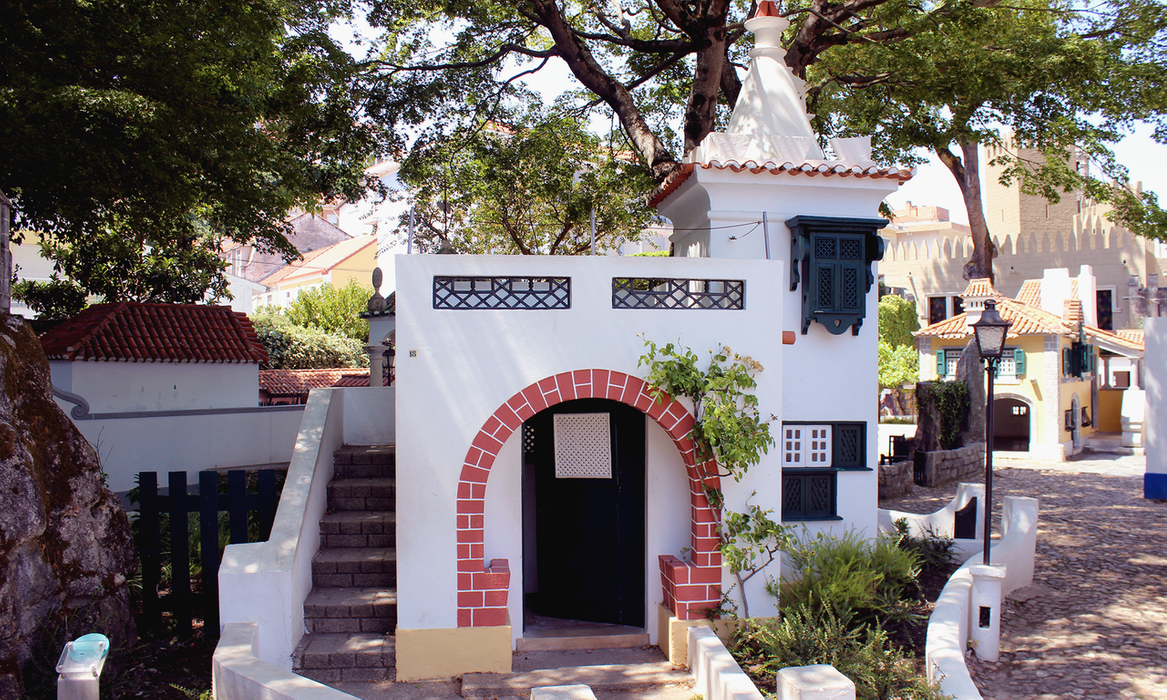 At the end of the park we have a very nice green area with greenery, shadows and very interesting artistic installations, as this example that I show you in the following photo, being a very funny place to record some beautiful family moments to remember later.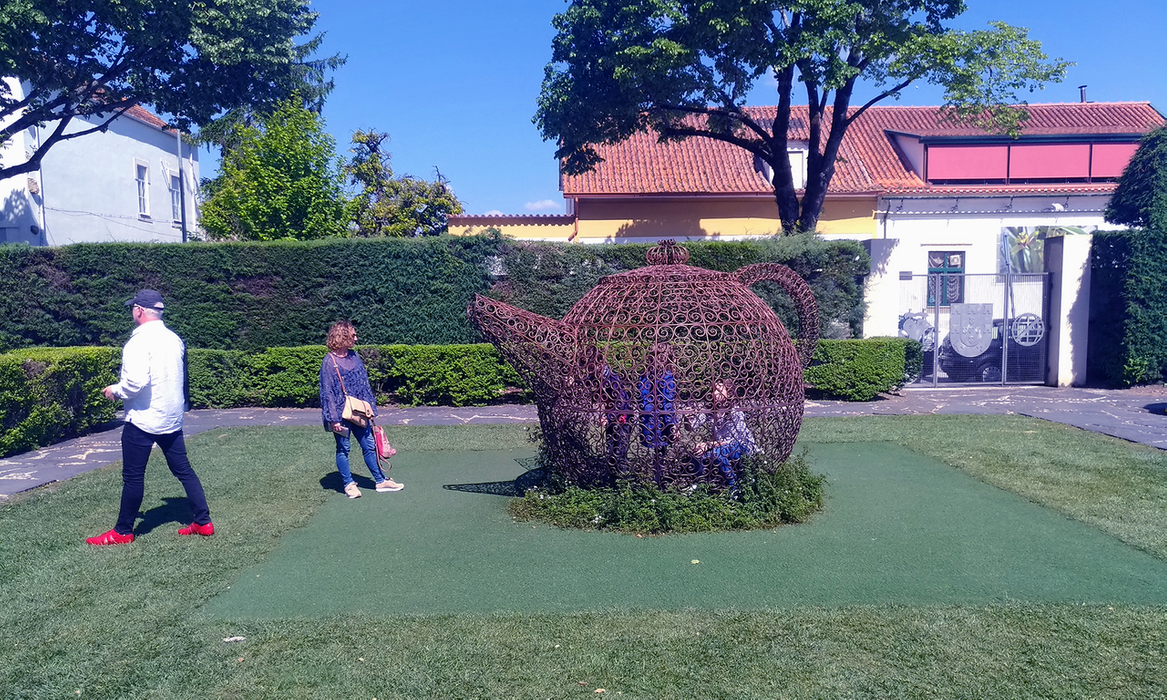 In this same space there are various recreational and educational activities, taking as reference the cultural heritage of "Portugal dos Pequenitos" in different areas, namely, history, architecture, arts and environment.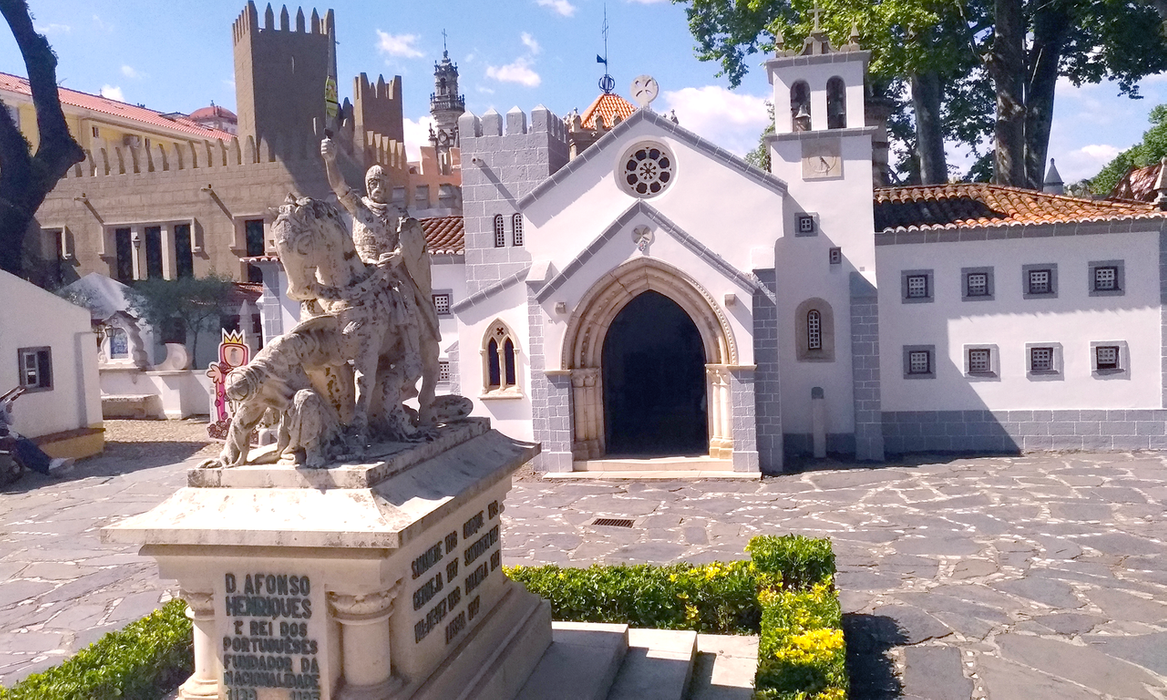 This space also has an educational service open to reflection, dialogue, debate and creative experimentation in the field of education and culture, instilling values of citizenship and development, namely, the importance of preserving the material and immaterial heritage as the identity of a people.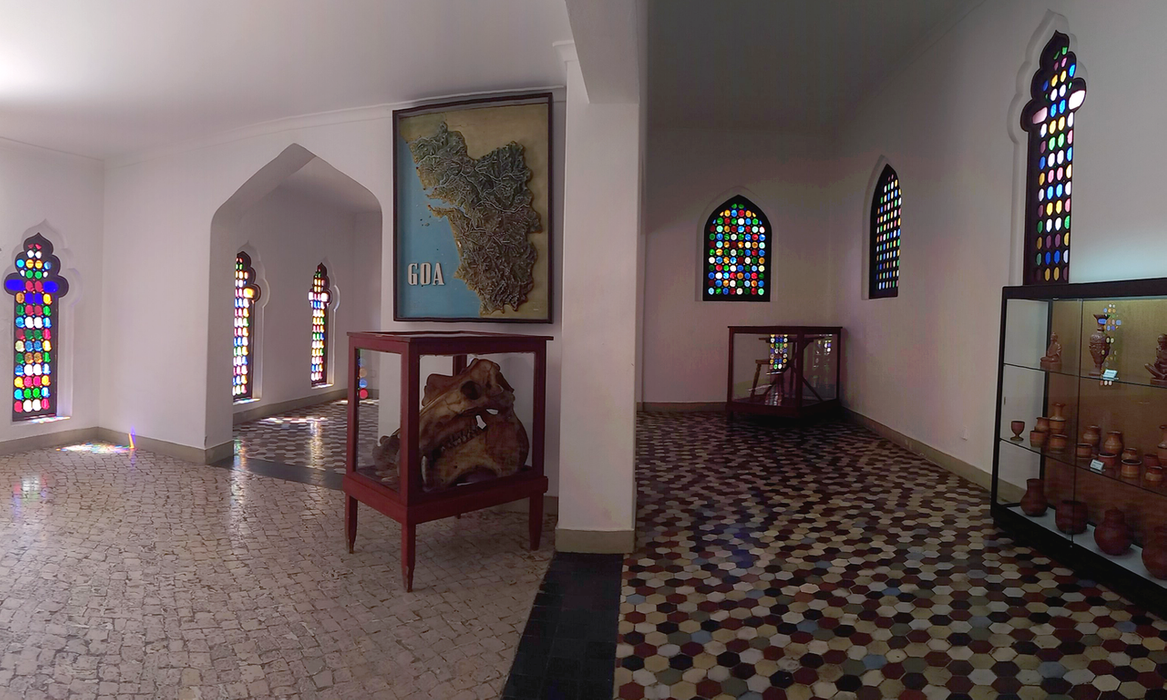 In conclusion, one of those meaningful places where you have fun, grow up, take root and want to come back.
Super advisable to visit ;)
All photos presented in this article are my own
---
@steemitportugal, a supporter of the portuguese community, is now also a witness! If you would like to give your support to this project, please click on the banner below to cast your vote:

And If you trust and approve what @dsound Community does in the Steem ecosystem, please vote @dsound as Witness to help them continue this journey...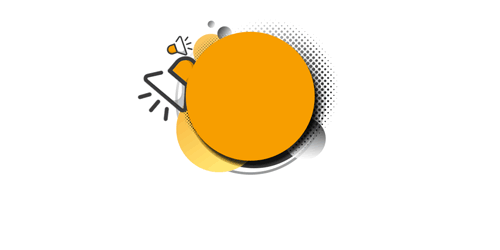 Discovering high quality posts, blogs, and authors on the Steem blockchain.
If you trust and approve what @curie Community does in the Steem ecosystem, please vote @curie as Witness to help them continue this journey...


Thank you