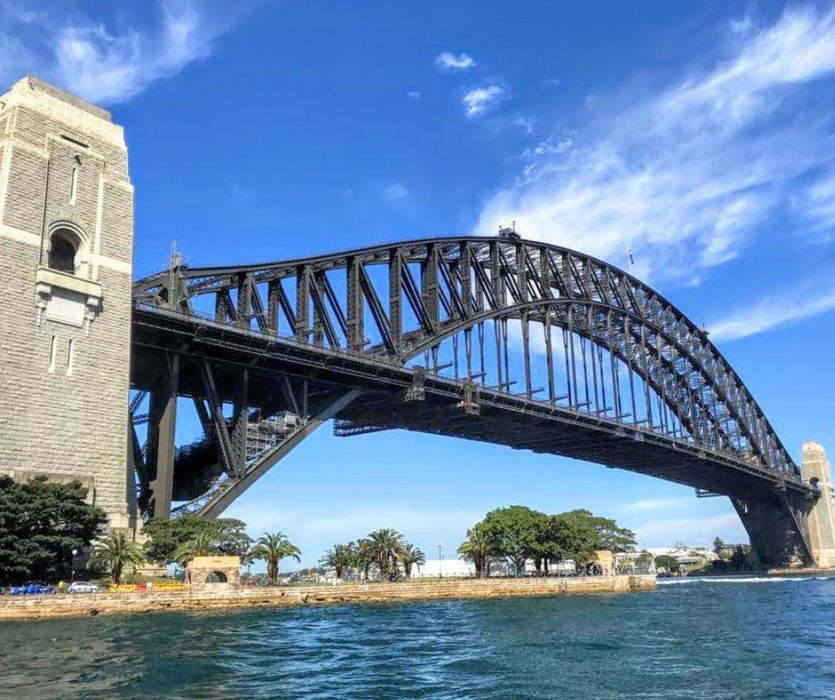 One of the most iconic images from Australia is a simple bridge. The Sydney Harbour Bridge which links Sydney's central business district with the north shore.
It carries vehicles over eight lanes, trains plus bicycles and pedestrian traffic on dedicated lanes and operates 24 hours a day. It carries people on the top of its arch now too as one can take a bridge climb also. Completed in 1932 the steel structure is held together by six million hand made rivets with the largest weighing 3.5 kg and measuring 39.5cm long. It's an impressive structure and one of the cities most recognisable features.
No matter the vantage point the bridge dominates the view and is one of the most photographed structures in the city along with the Opera House.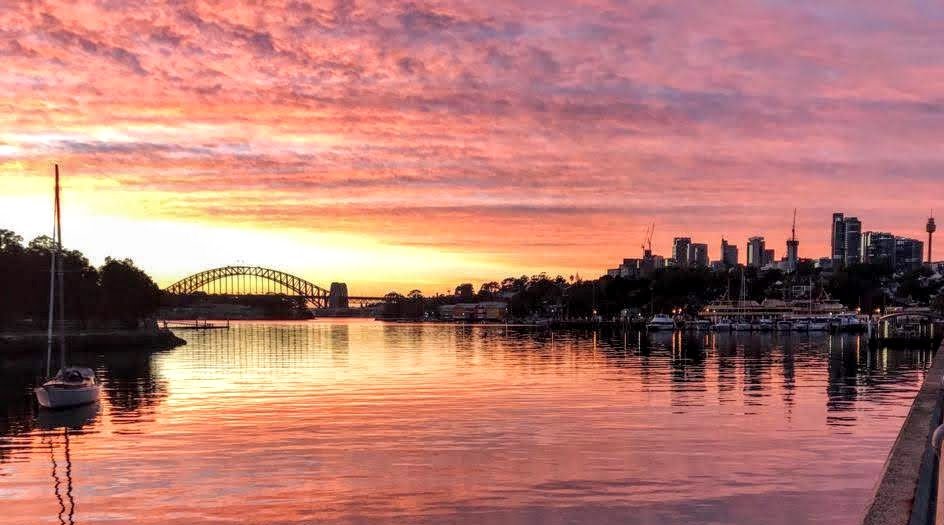 I took the photo below from the Taronga Zoo, just above the giraffe's enclosure. This is the view they get which you have to admit is pretty good right? You can see the bridge to the right and just ti its left the sails of the Sydney Opera House in front of the skyscrapers.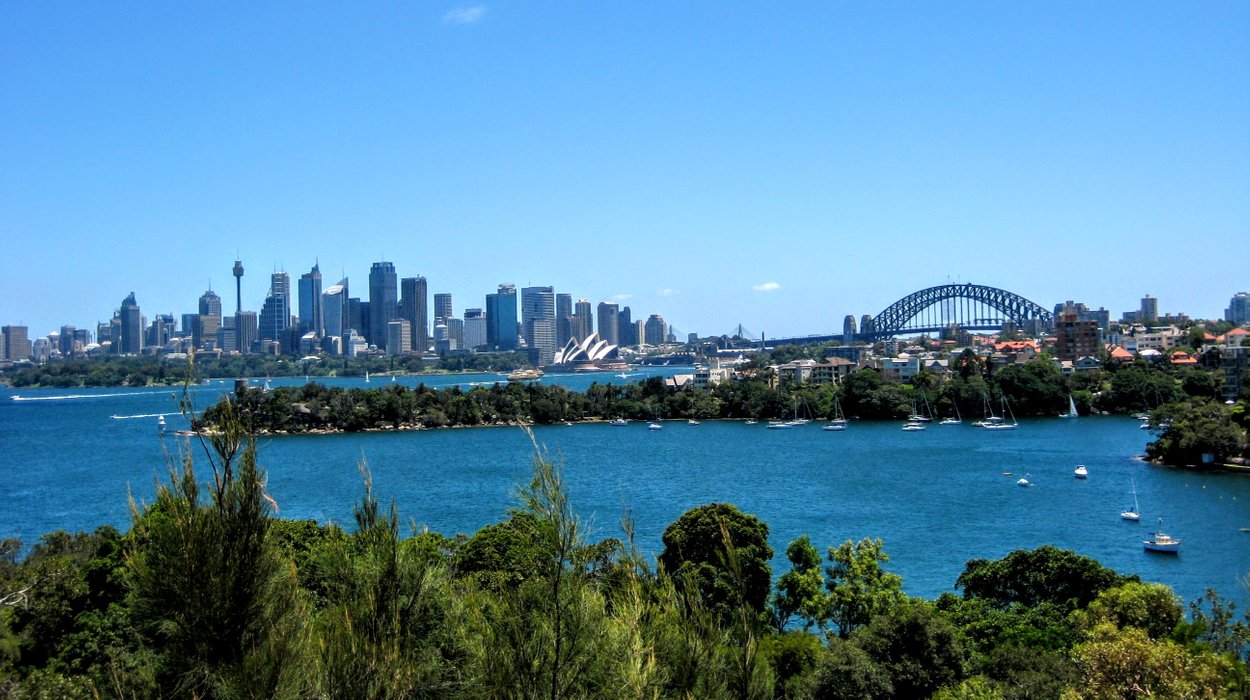 On Saturday 19th March 1932 the opening ceremony was conducted with speeches from many notable people but before the ribbon opening the gate was officially cut a man in military uniform, Francis De Groot, rode in on a horse and slashed the ribbon with his sword. He was arrested, tested and found to be sane and subsequently find 5 pounds. He appealed what he declared wrongful arrest sued the Police Commissioner and was paid an undisclosed sum of money. Nothing like a little controversy right? Thanks Francis De Groot.
Anyway, I'm going back to me mini-vacation so I hope you enjoyed this little piece.