Well, here I am. Sydney. I made it, again, and whilst I'm already annoyed at how busy it is a walk around the harbour allowed me to leave that all behind and and replace it with the feeling of tranquility instead.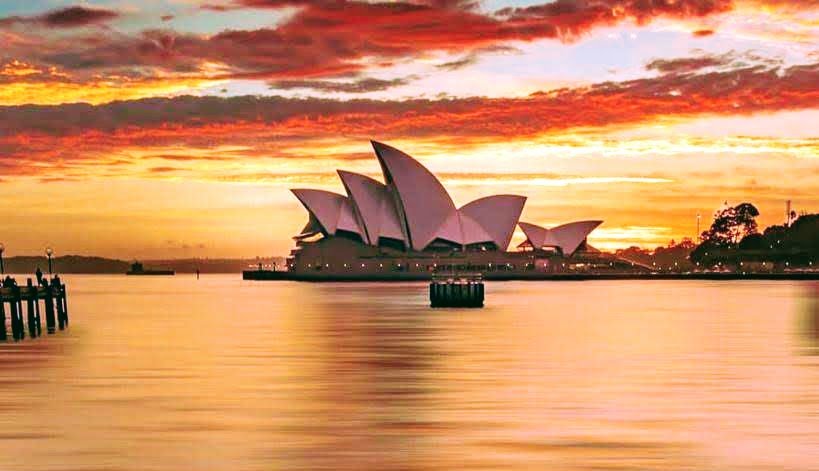 Walking around Sydney harbour will leave a person with a few stand-out thoughts, the first of which is the sheer size of it. Then one notices how busy the waterway is and also how beautiful it can be in its own right and in conjunction with the amazing sights dotted around its perimeter.
It's big. The harbour itself lies over 55 square kilometres and it holds 500 gigalitres of water. That's a lot of water. I don't think one would truly understand how big the harbour is without visiting. Trust me it's huge!
It's busy. Some 15 million ferry trips are made across its surface each year transporting people to work and of course, holiday-makers and locals just moving about as well. A ferry trip or two can be a great, low cost, way to get out on the water and gain a different aspect of Sydney itself. Well worth the few dollars you'll pay.
There are about 52 boats per square kilometre registered in the harbour which totals about 20,000 boats. It's crowded, but the sheer size of it doesn't make it look that way.
It's busy beneath the waves too as it contains over 580 different species of fish which is in fact more than off the coast of the United Kingdom.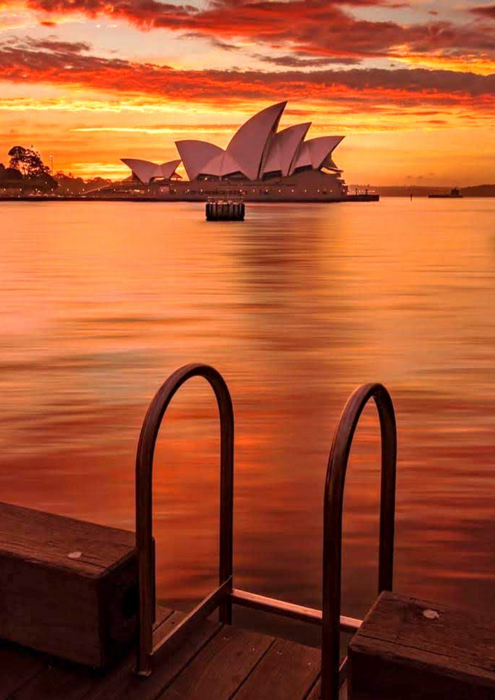 It's beautiful. Sydney is a very busy city however only moments from the cities-heart lies the harbour which gives one a chance to escape the busy sidewalks and business areas. it's tranquil, or can be, with many parks and walking trails offering amazing views of the city and harbour itself. The Taronga Zoo overlooks the harbour and city and is an excellent place to view both, and some animals too! The giraffe's have one of the best views in Sydney.
There's always something to see including the two most iconic landmarks in Sydney being the Opera House as pictured here and the Sydney Harbour Bridge. If architecture isn't your thing there's loads of people watching to be done as well. City people...Ofttimes strange looking ones.
No visit to Sydney would be complete without a long walk around the harbour and, a bite to eat at one of the many cafe's that dot its perimeter, and a little exploring of some of the iconic features around the harbour. Most tourists will visit Sydney when in Australia and whilst there's many things to do and see in this big country seeing Sydney must be high up on the list.
I'm only here for a few days and plan to make it to a few of my favourite attractions in and around greater Sydney including the Blue Mountains and the quaint town of Katoomba a few hours west of Sydney. If you ever get a chance to come to Australia you have to make that trip!