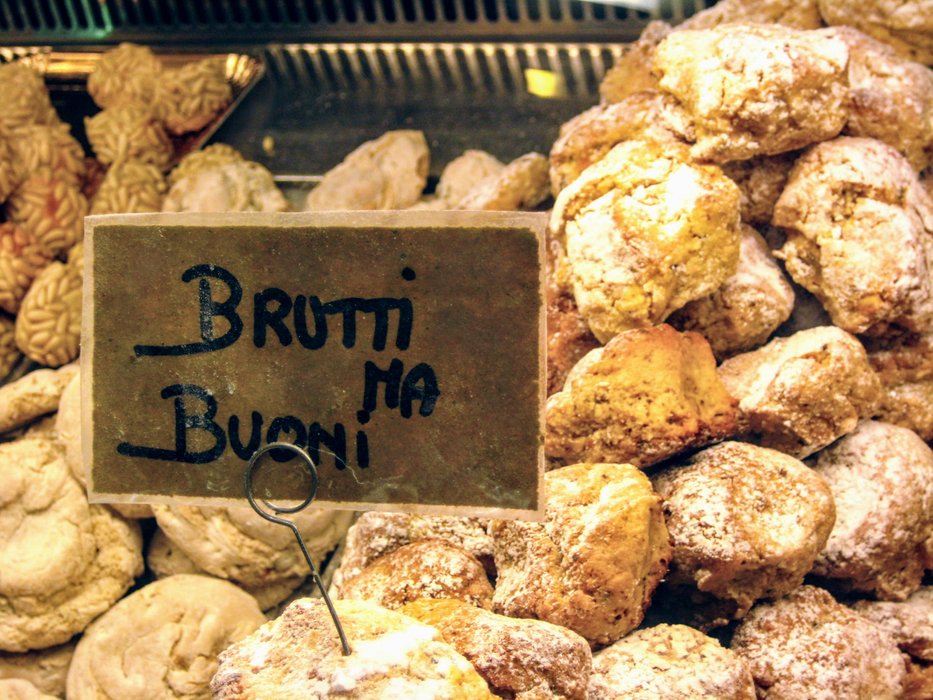 Some time ago my partner and I spent an extended period in one of the most beautiful regions in the world - Tuscany. There's many lovely places to explore around the region: Florence, Sienna, the country side, restaurants, wineries, markets and, of course, many small towns and villages, each with their own secrets to unfold.
One such place is San Gimignano, a lovely little hilltop town surrounded by 13th century walls. The town forms an impressive sight from afar as its medieval towers reach skyward and once inside one can walk through lovely streets lined with medieval houses to the Piazza della Cisterna, the central area of the town. For art lovers the Ghirlandaio frescoes are a must-see in the Santa Fina Chapel of the 12th century Duomo di San Gimignano.
...But why ugly but good?
The term refers to a biscuit of all things and believe me, they are good!. I don't see them as being so ugly however I suppose they're not the prettiest things around. The biscuit (cookie) is known as Mandorlati di San Clemente and Brutti ma buoni as in the image. They are somewhat crispy on the outside and chewy inside. They are made by combining meringue (egg white and sugar mix), with roasted chopped nuts. Add in some mixing and baking and they come out of the oven in all their brutti ma buoni glory!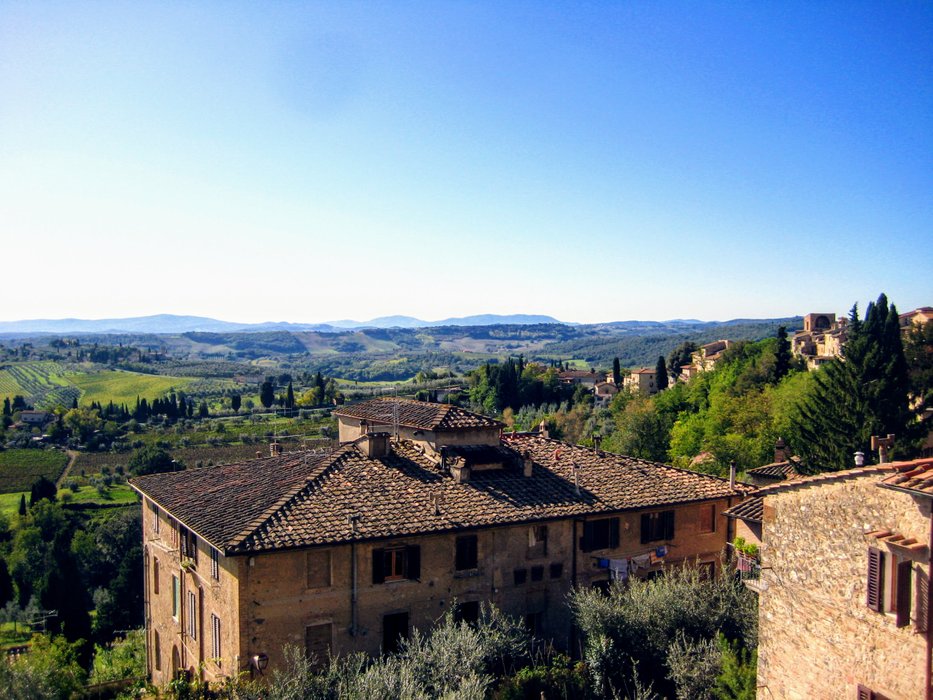 We ended up purchasing a varied selection of biscuits, probably far too many of them to be honest, and were able to get them back to Australia which was really nice.
Each time we had one with a coffee it brought us back to Tuscany all over again...The cookie that keeps on giving!
It's raining outside and is very cold right now...Tuscany seems a long way from here and of course I have no brutti me buoni's to keep me company so I'll have to find a substitute. The image above is from San Gimignano looking out over the countryside and obviously the top image is brutti ma buoni's.