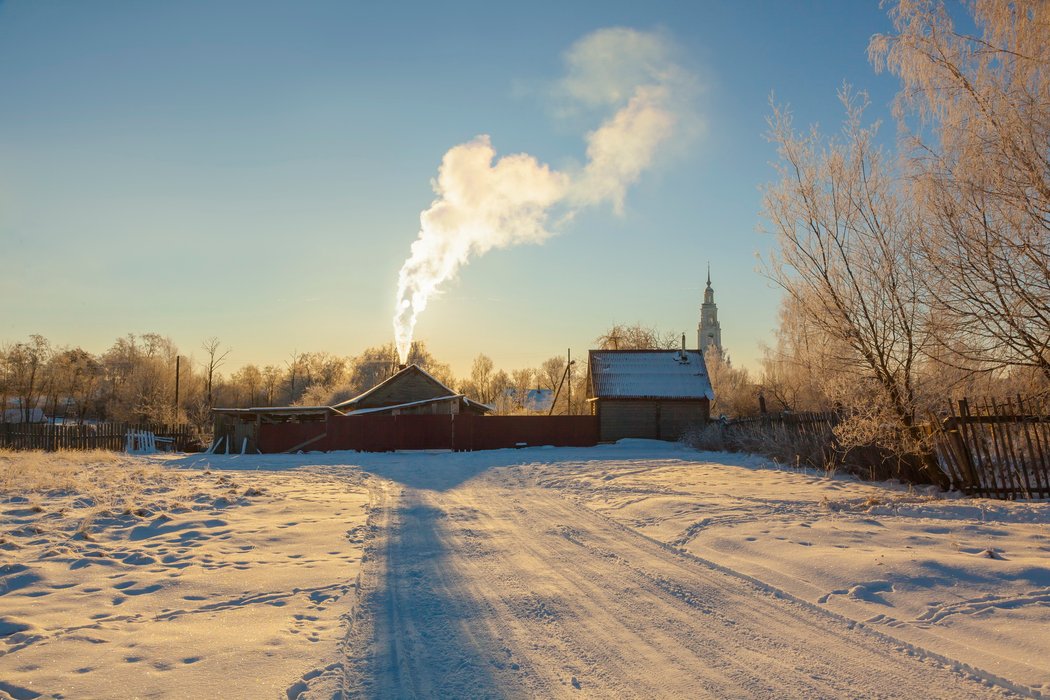 The time of white
Last winter was good. Frost, snow - all this was enough. Maybe it was not enough sunny days, but still such days were.
One of these days I got up early and dressed warmly. All in the camera, went to the neighborhood of my city, to find a beautiful plot.
The sun was rising and it was truly beautiful.
The temperature was about -20 degrees Celsius.
I remembered that there is a small village not very far from the city. In this village I have already been and photographed the church. I decided to go there.
The village is interesting because the Italian architect designed and built the bell tower for the church. It is strange to meet in central Russia the creations of the hands of the heirs Mekilyangelo and Leonardo Da Vinci.
By the way, you can see my post about the high bell. It was also winter. Only, it seems, a year ago.
I can not recognize the picturesqueness of these places. All this is the territory of the Kostroma region - the most south-western part of it.
Kostroma region itself is quite large. The distance to the most northeastern part of the region is almost 500 km. This is a fairly long distance, which even affects nature. In the north of the region, the forest is more northern, taiga.
I was very lucky with the weather. The sun was shining and the sky was blue. Looking at such a Russian winter with great pleasure I want to return it.
But everything has its time. It is spring now and it will be so.