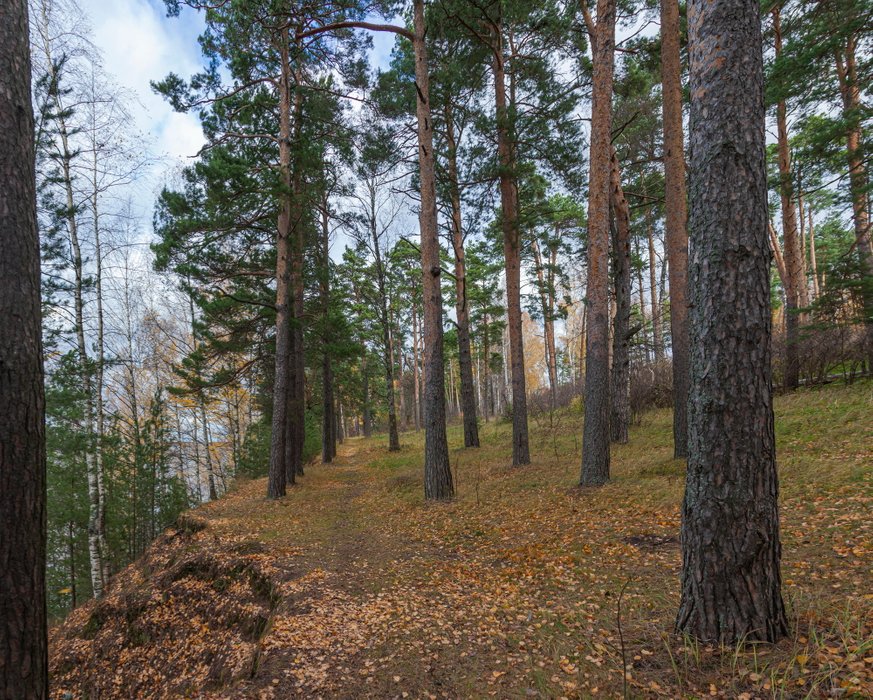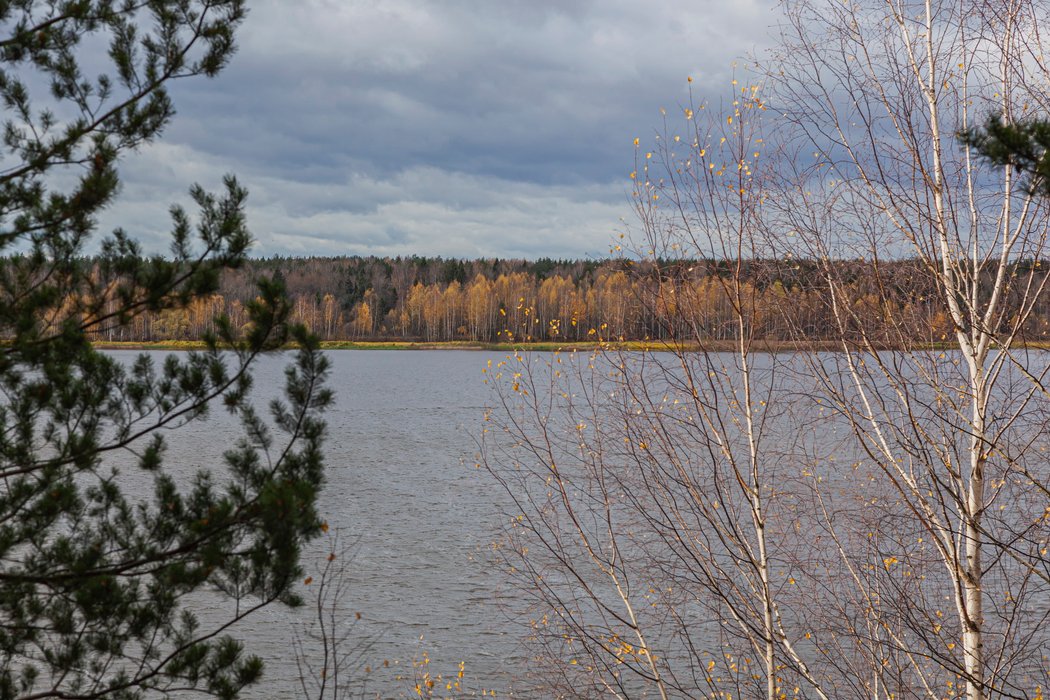 Sunday walk in the autumn forest
Sunday morning gave the sun. This is a rarity in the autumn season, so we urgently get together and go outside.
While they were dressing, brushing their teeth and having breakfast, the sun was replaced by clouds. Such is the inconstant weather in our autumn. But since they were about to take a walk, they let go.
They decided to choose a place of walk so that there would be a forest, fallen leaves, a river and pines around.
Pine trees are beautiful powerful trees that have a special smell. Of course, this smell is best felt on hot days, when the resin of the trees heats up and exudes a pleasant subtle forest aroma.
Cold wet autumn has a completely different smell.
We arrived at the place. A strong vetel drove clouds across the sky and the sun sometimes peeped from behind the clouds and then disappeared. Around it was all yellow from the fallen leaves. The grayness of the sky and the yellowness of the leaves create a special cold autumn gamut.
The wind was so strong that it immediately became cold. I walked along the banks of the Volga River and looked from the high banks to the very distance.
In the forest near the shore, I saw a house. He was very in a picturesque place and was very beautiful framed by autumn trees. In all this autumn wilting, there is a kind of fabulousness and a sense of incipient magic.
Sometimes the sun suddenly came out of the clouds and lit up everything around with bright rays. The forest immediately acquired a golden bright outfit, it became very beautiful and ceremonial.
Having frozen very much, we hid back in the car. This short walk, although it was short, filled me with a sense of the beauty of autumn. Autumn is not a preparation for death. Autumn is a preparation for a new life.