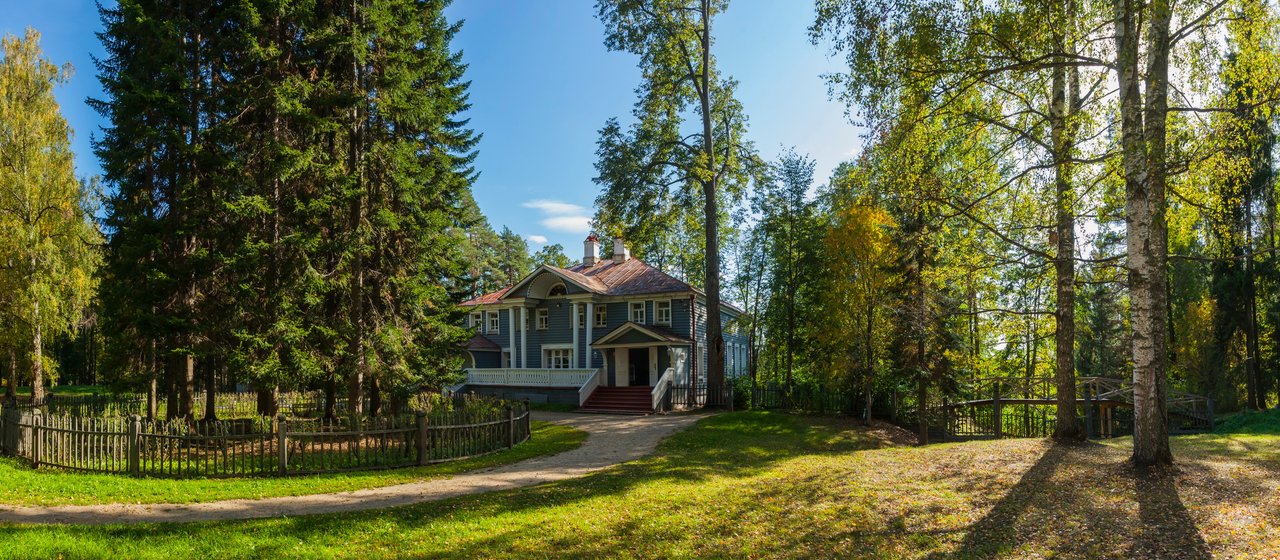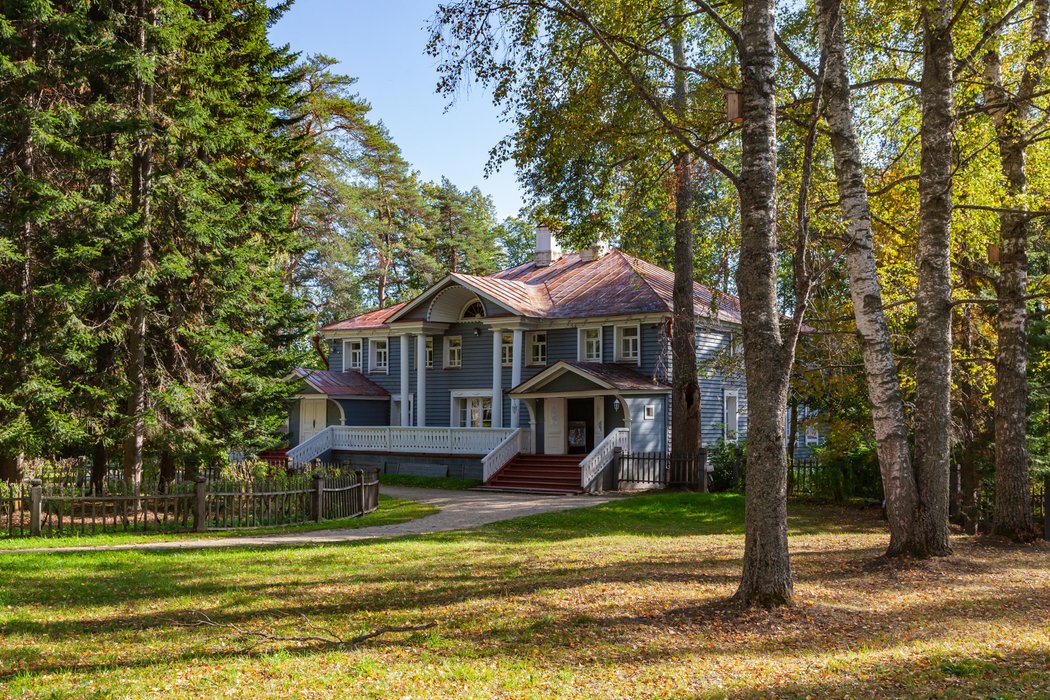 The estate of the Russian playwright
There is such an autumn season, which in Russia is called like Indian Summer. In Russian it sounds like peasant woman summer. After the first autumn colds, almost summer warmth suddenly sets in - this is that very same summer for women.
This is a very beautiful time. Blue sky with clouds, forest, sometimes yellow, sometimes green, sometimes red. Nature is very beautiful in anticipation of winter.
On such wonderful autumn days, I ended up in a very interesting place. This is the estate Shchelykovo.
The famous Russian playwright Alexander Nikolayevich Ostrovsky lived and worked in Shchelykovo. Ostrovsky is known as the founder of modern Russian theater. Most of the plays of the Russian theater since the 19th century are based on the works of Ostrovsky.
The followers of his teachings about the theater were Konstantin Stanislavsky and Mikhail Bulgakov.
If we talk about the plays of Ostrovsky, the most famous of them are the plays "The Storm", "Dowry", "Forest" and one of his most important works - "Dowry".
In addition, Ostrovsky wrote the play "The Snow Maiden." In this work, the Snow Maiden is the daughter of Santa Claus and Spring-Red.
Ostrovsky wrote this and many other plays in the place I want to talk about today.
This is the same Shchelykovo, where I ended up on a warm autumn day.
This place is a two-hour drive from Kostroma to the east of the region. Very close to Shchelykovo is the city of Kineshma. It seems that I already wrote once about my visit to Kineshma.
The nature of this forest region is very beautiful and character in Russian nature. There are birch and pine. There are lawns and small forest rivers.
Today, a recreation center was organized in these places, and 100 years ago there was an Ostrovsky estate. All these places belonged to the playwright's family.
No wonder he really enjoyed living here. By the way, one of the buildings has survived to the present day and the author's museum has been organized in this house.
Several other buildings of the estate were not preserved.
I walked around the territory of the former Ostrovsky estate and really enjoyed the beauty of the Russian forest.
I would like to introduce you the opportunity to appreciate the real Russian autumn, that same Indian summer.
Weddings come here to take pictures and drink champagne in nature. We met at least four weddings. Almost all of the Ivanovo region. To come here, for example, from Kineshma costs nothing at all. Here, literally, 20 minutes drive.
If you remove from the consciousness the sounds of the voices of wedding guests, immerse yourself in the silence and peace of this place. Pokrug is in full swing. Butterflies and dragonflies, traces of beavers, frogs. The day was good. A complete feeling that the yard is not autumn but real summer.