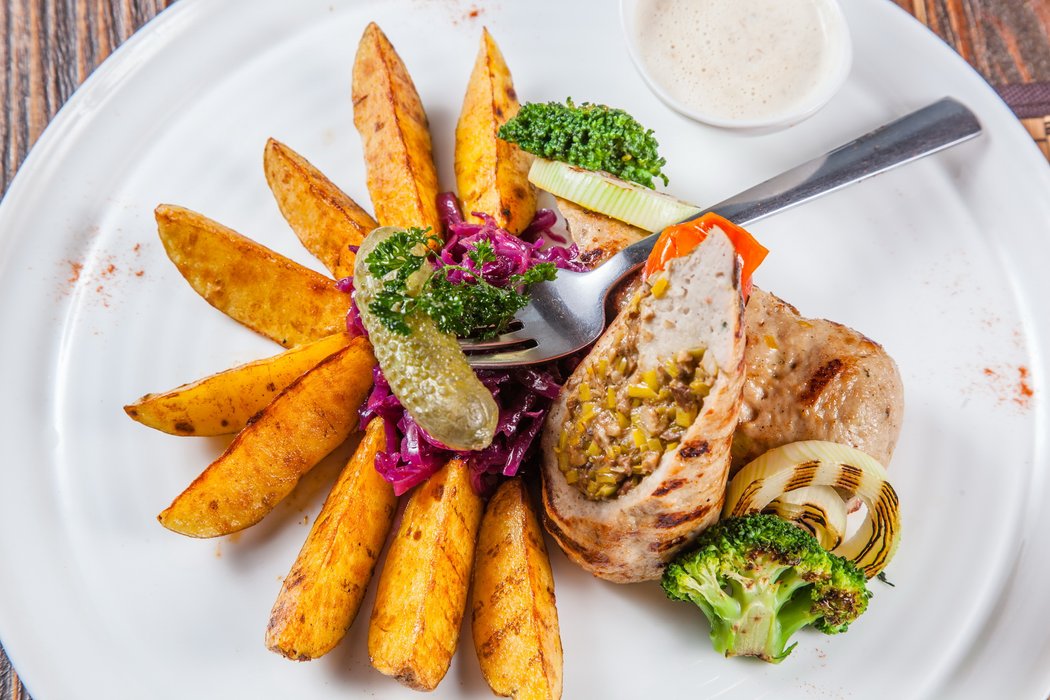 Stories of one tasting
At the end of last week I had to photograph new dishes in one restaurant. On the one hand, this restaurant should be exclusively with Italian cuisine, but in fact in Russia it is extremely difficult. So it turns out that this is a restaurant of European cuisine with an Italian twist.
But that's not the point.
The fact is that in addition to photographing, I am also an important taster. Without false modesty, I will say that my opinion is important.
And now, before you are a few dishes that I managed to try. I admit honestly, not all dishes were brought to taste by cooks. All forces were thrown on the design of dishes, which turned out not bad.
In modern Russian conditions, the task of cooks is to try to make a tasty dish using inexpensive products.
For example chicken or turkey. Chicken meat is dry and requires special preparation. This time the chicken breast was stuffed with celery and dried tomatoes. It turned out very tasty.
But it was a very tasty dish with eel and avocado. It was very good, but the cost of such a salad goes beyond the framework of an inexpensive restaurant.
I would also like to note that having tasted a little bit of each dish I was so fed up that I barely left the restaurant.
Honestly, I love to eat and drink a good drink. Unfortunately, in my city there is no such restaurant where it would always be delicious. There are several places that can cook individual dishes. And I go and certain places on specific dishes. I know, for example, where they cook delicious cheesecake or the most delicious borsch in our city.
If you ever will be in Kostroma - write to me and I will tell you where to go and what it is worth trying.