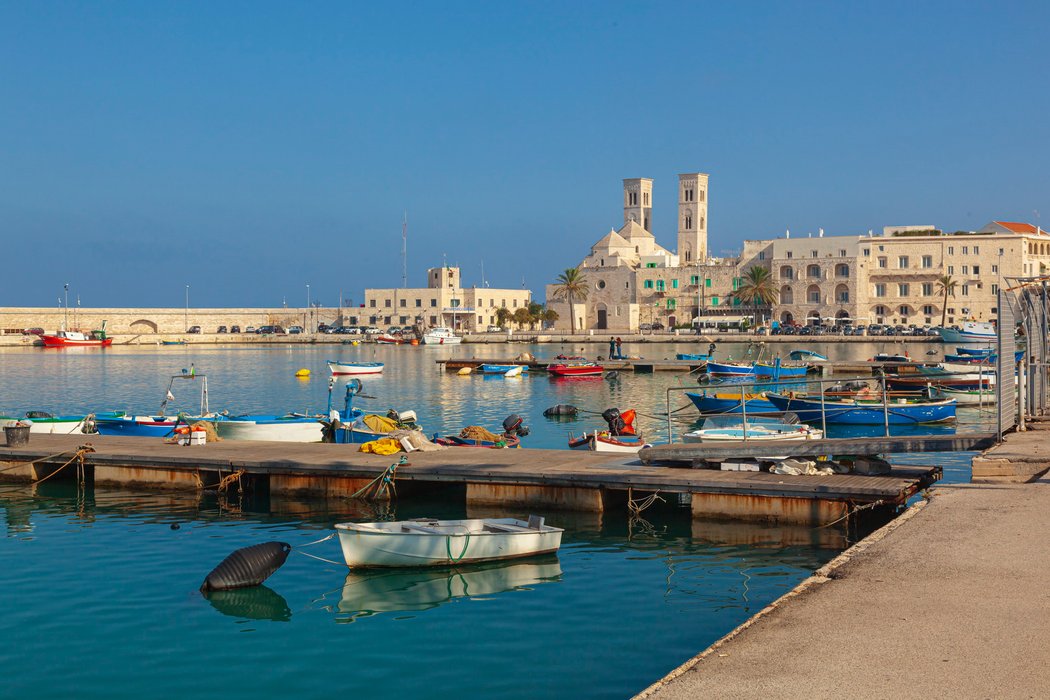 Discoveries of my Italy
The second day of the Italian vacation began magically. Blue sky, bright sun, very warm summer weather. It was very nice to leave the hospitable hotel and go further on the road.
Sitting in the car, I took out a map and began to study the direction of movement. Half an hour from this place on the map is a town called Polignano a Mare.
This name reminded me of something. While still at home in Russia, before I gathered in Bari, I briefly looked at the different sights around. Among the things worth seeing is the city of Polignano a Mare. I realized that I need to call in this place.
But, suddenly, it turned out that before going somewhere to look at all sorts of Italian beauties it was necessary to call in an outlet located a little bit in the other direction relative to the city of Bari. But the distances are not great, therefore, first to the shops, then everything else.
Having spent a decent part of the day on shopping, we returned to the car and before returning to the route to Polignano a Mare, we decided to turn into the town of Molfetta.
And so, we are on our way. On the radio in the car, we listen to the radio with Italian songs and local flavor. My heart is joyful and everything is so great.
And so we drive into this little town of Molfetta.
We quickly found a place for free parking, quickly found a way to the center and the sea, and almost immediately found ourselves in a real paradise.
The sun was shining so brightly and pleasantly, the azure sea was so alluring, everything was like on a real summer vacation. Passing through the old streets, I saw the blue of the sea and was simply crushed by this sensation.
It is so beautiful, so powerful and so calm that it is not possible to describe it in words. There was a port. Fishing boats are anchored, around silence. I tried to convey this amazing feeling in the photographs.
Flocks of fish swim in the water. In the background towers of an ancient temple. All this is very beautiful.
It is because of such moments that I love traveling, I love vacation, I love trips to new places. The town of Molfetta, about which I did not know anything, before I turned out to be so, was just a point on the map, but now it revealed itself to me, became unique, became a place I want to return to.