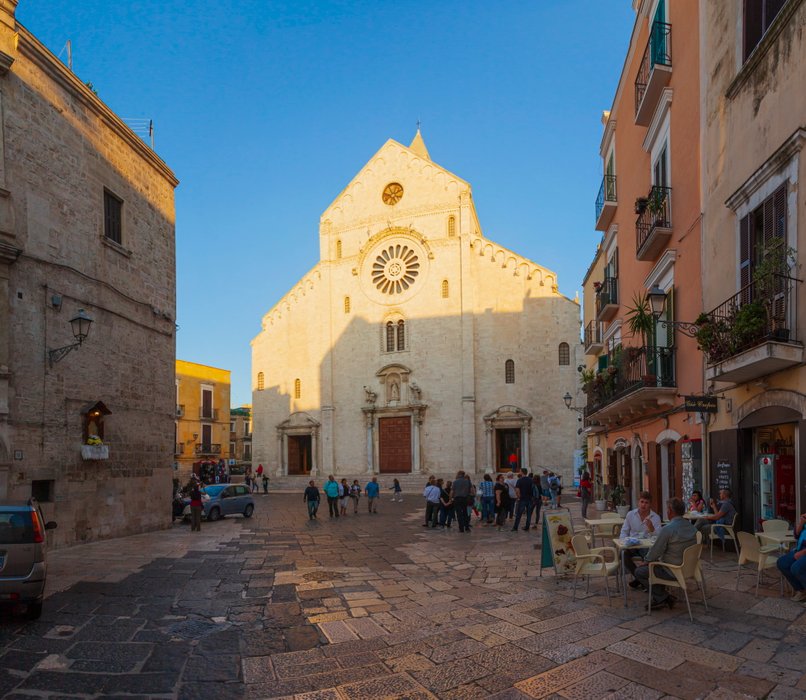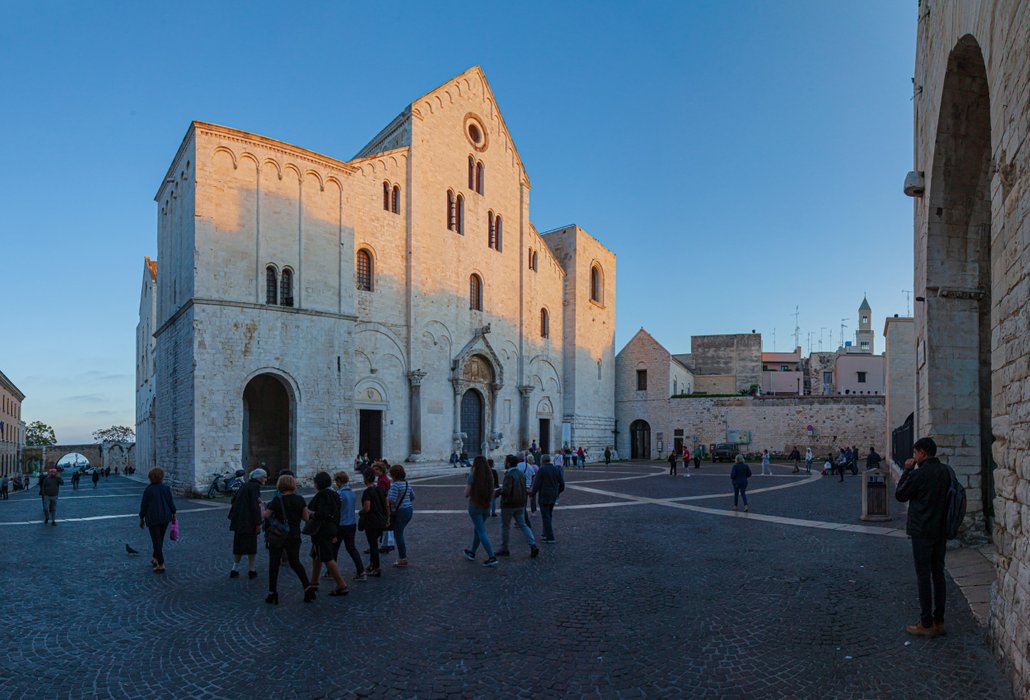 Bari
At the end of the story of the first day in Italy, I want to talk about the old city center of Bari.
Scientists determine the age of about 3,500 years for the city itself or better to tell the settlement.
For a long time the Greeks lived in this place, which were then replaced by the Romans.
In a word, Bari is a city with a rich history. In addition, Bari is a religious center. The basilica of St. Nicholas contains the relics of this saint, which Italians stole from the Ottoman Empire.
All this must be seen in Bari. Speaking of Russian influence in the city, it can be noted that the Orthodox Church of St. Nicholas is located here and next to the Basilica of St. Nicholas you can see a bronze sculpture of St. Nicholas, which was presented to the city by Russian sculptor Zurab Tseritelli.
This sculptor is known for his large sculptures. For example, in the center of Moscow stands a monument to Peter the Great by the work of this sculptor.
I will not say that Muscovites greatly appreciate this monument, but anyway, this is already a symbol of Moscow.
We got to the historical center of Bari already closer in the evening. Beautiful narrow streets and the charm of a medieval city captured us. Seaside southern port city has its charm especially in the evening. A lot of restaurants and shops, which should open around eight in the evening. Amazing odors are floating around. Smells of food, smells of the sea. Another smell of linen, which is dried throughout the city.
By the way, this is an amazing phenomenon - bedding is hanging everywhere and drying on the street. This especially looks spectacular in the small streets of the old city center.
Having gone around the whole center, we went to the sea. The sun had already set and there was a beautiful twilight. The main part of the sea is occupied by the port, which was on our left. In front of me was a promenade with lanterns.
For the first day, the walk was already quite sufficient, so we went to our hotel. In memory of this day I have left a few photos that I want to share.
And of course, the photograph with local Italian police is abusive. They always look great.