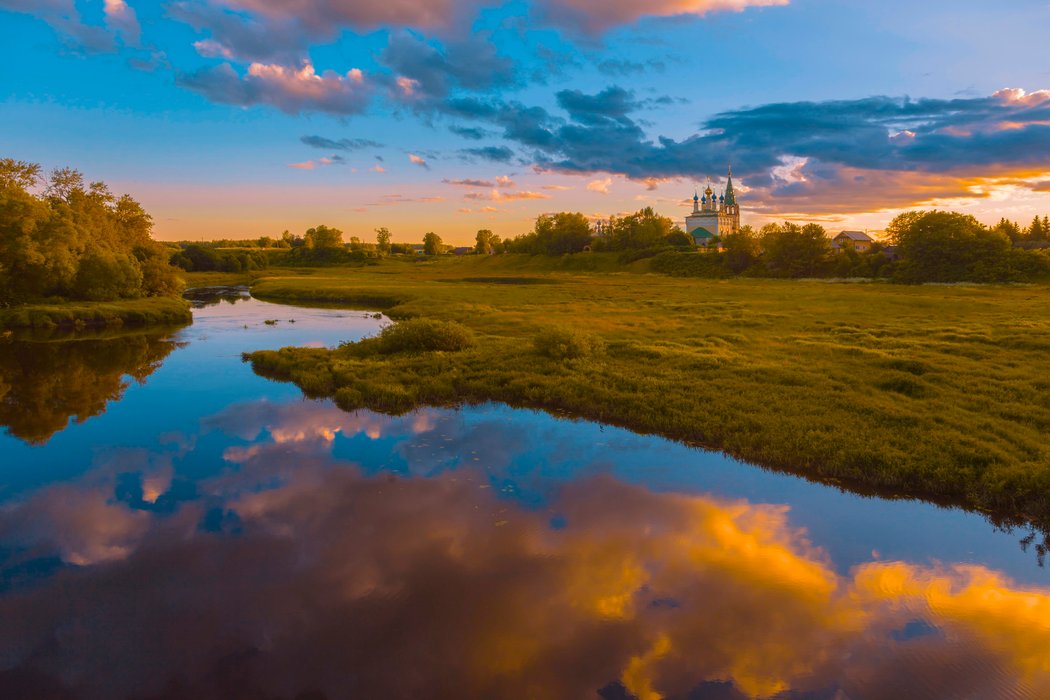 Roads of Russia
Get in the car and drive to a neighboring town that you have never seen before. This is a great entertainment that gives a lot of positive emotions. Now, while we are in quarantine mode, there is no talk of any trips for the sake of entertainment.
Of course, I hope that very soon all quarantine measures will be canceled and I will be able to go on a new trip. Until this happens, all that remains for me is to disassemble the archives of old travels and recall those same old roads.
In these very days of the beginning of summer, I took a trip to such interesting cities as Gorokhovets, Murom, Kasimov.
This is a rather long trip and I decided that it would be great to start the trip from the city of Nizhny Novgorod. Moreover, I had business there.
And so, one evening after a working day, I got into the car and went to Nizhny Novgorod.
This is a distance of three hundred kilometers. The road is not close, but passes through quite interesting places. For example, the village of Dunilovo.
I already wrote about this place more than once, since it is a very beautiful village. Passing through it over the bridge, you see at the same time the beauties of Russian nature and old temples.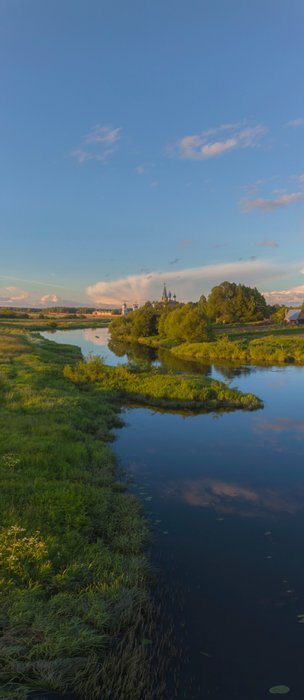 I must say that the village Dunilovo administratively belongs to the city of Shuya. This city is on my way. I must say that I have never really been to this city.
I always travel there. I know that in the city of Shuya there is a very high bell tower. This is probably one of the main attractions of Shui.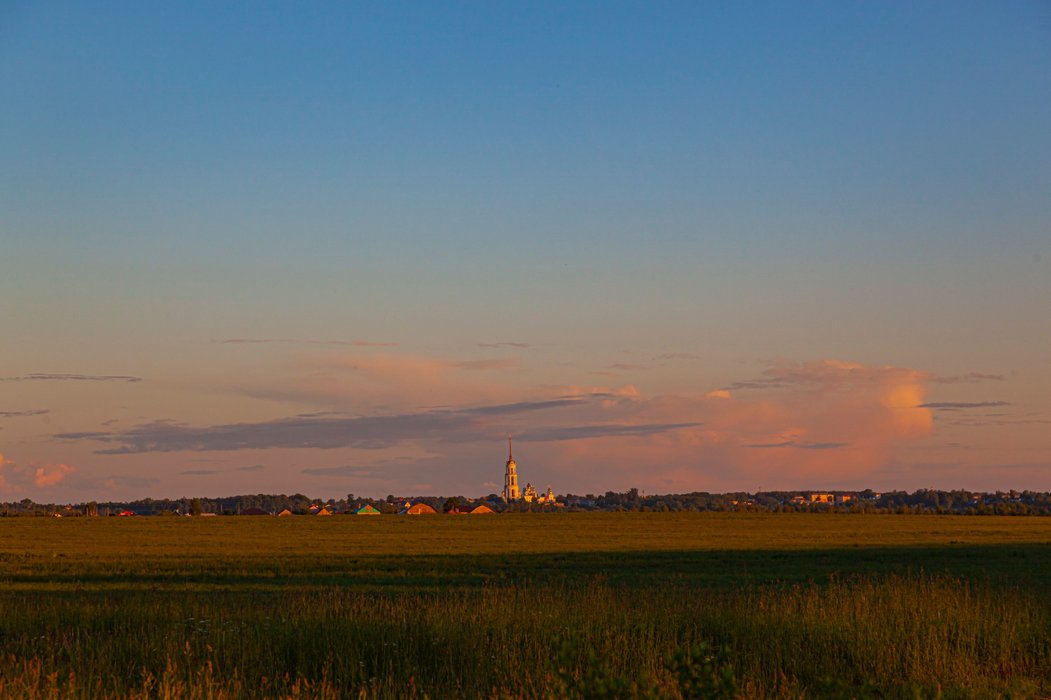 But, I think, this city is worthy of being there and finding out everything for sure. I also heard that there are a lot of important historical crafts in Shuya. For example, there is a soap museum. Soap was received in Shuya from the most ancient times and they understand this craft.
In addition, an alcoholic drink of the same name is released in Shuya - Shuisky balm. Although I am a lover of alcohol, but for some reason, I have not yet become addicted to balms. I think it's worth a try.
After Shuya stayed in my wake, it was already already evening. But big clouds were burning in the sky. This was very beautiful.
On the way there are a large number of small villages and many of them look very beautiful, but for some reason I do not stop. The coming night drives me.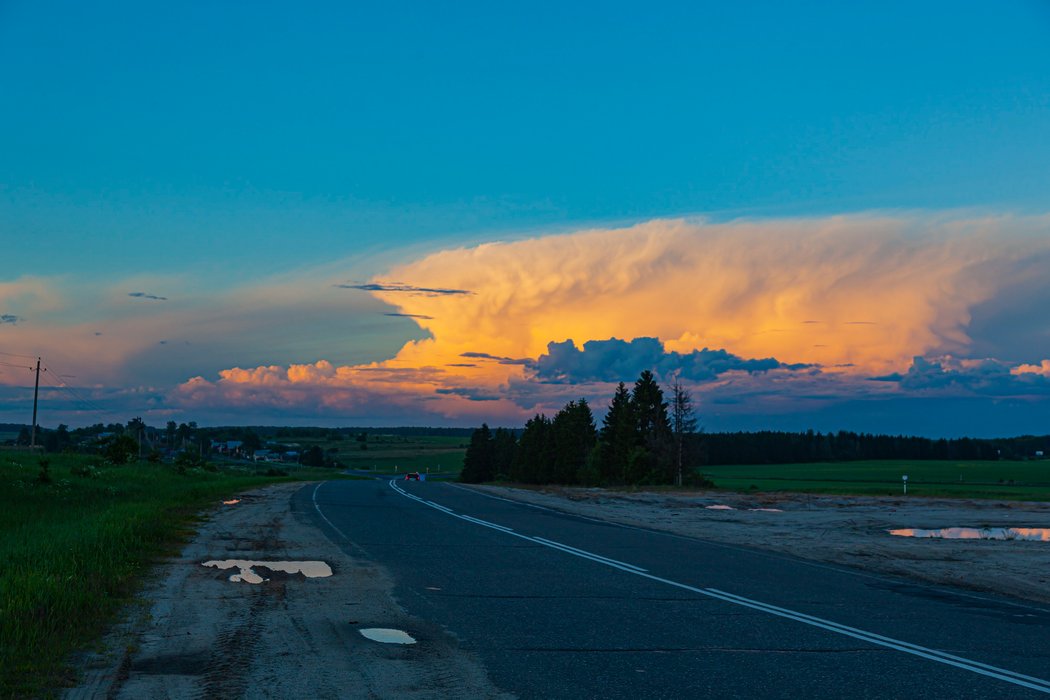 My task is to get to Nizhny Novgorod and get a good night's sleep, so that in the morning go to the first point of the travel program - the city of Gorokhovets.
---