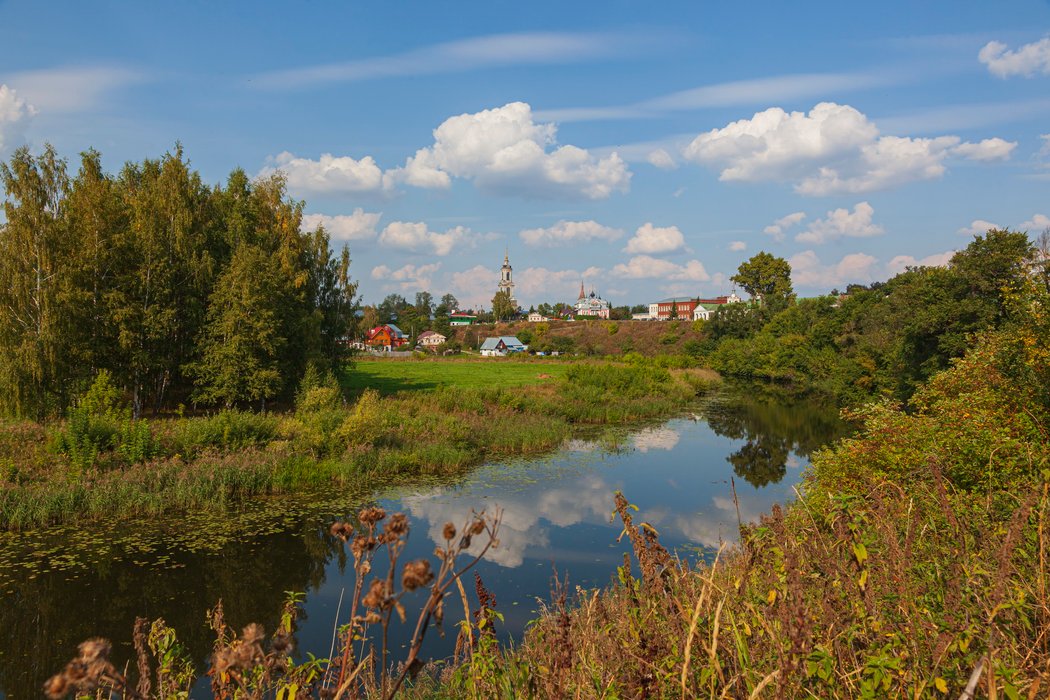 Old Russian city - a place for plein air
The end of September and the beginning of October is a great time of the year. Once, when the street was warm and sunny, I went to the city of Suzdal.
This is a very interesting and beautiful place near the city of Vladimir. The distance from Kostroma to Suzdal is decent. You need to go a couple of hours. The road leads through the city of Ivanovo.
Now the roads are in fair condition, so the road is not difficult. I remember, I visited Suzdal for the first time as a child. Then it was late autumn and the foliage was already opal. In some places it was snowing. When my bus drove up to Suzdal I saw that the whole city was in the domes of churches. This was quite impressive, despite the fact that in my native Kostroma there are also quite a few domes.
But Kostroma is a city that is growing. There are multi-storey buildings, under construction. The historical appearance of the city is lost. There is no such thing in Suzdal. This is a museum city. Walking along the streets of Suzdal there is a feeling of immersion in Russian history.
At first, I was interested in monasteries and main temples in Suzdal. This place was the center of Orthodoxy in ancient times. The monasteries have an even more interesting story - one of them was a prison. At first it was a prison for church needs, then - a prison for state criminals. All this was during the time of tsarist Russia. Rather, it has always been there, until recently. During and after the war, German officers were kept in this prison. For example, Field Marshal Paulus.
But the more often I come to this place, the more pleasant it is to just walk along the streets of Suzdal. There are many beautiful old wooden houses, old courtyards.
Suzdal is a tourist center. People from all over Russia come here. The distance from Moscow is not great and coming from Moscow to Vladimir and Suzdal is a good weekend tour.
In addition to the sights, there are still many different tourist moments. For example, local drinks. The main one is mead. Mead - an alcoholic beverage made on the basis of honey. Sweet. If you are driving, then this is not for you. In addition, a huge number of souvenirs are sold here. Here are clay products, from wood, from birch bark.
All kinds of folk crafts. For example, quilts. I took two of these blankets. I really liked this bright pattern.
The river Kamenka flows in Suzdal. This winding river adorns the city. Beautiful reflections in the river, temples on high banks, the terrain itself - all this makes the city very picturesque.
It is well worth coming here to paint.