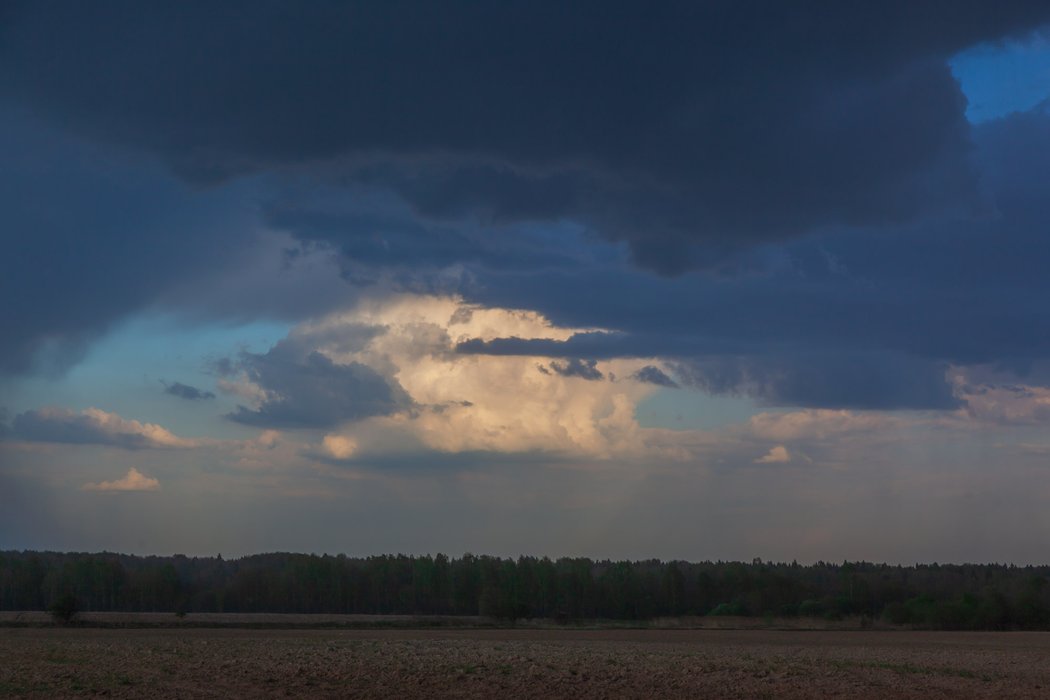 The story of the photo
A walk in the woods on the banks of the Volga River was beautiful. Beautiful pine trees, spring nature and summer heat. Everything was great. I gathered branches and lit a fire. I boiled some tea and enjoyed sitting and looking at nature.
My hearing caught the obscure thunder peals from somewhere far away. The sky was thick black and blue and soon the thunder began to be heard more clearly. It became clear that there would be a thunderstorm soon.
Flooding the fire with water and quickly collecting all the things that were around the fire I climbed into my car. I wanted to go to meet the thunderstorm. Dark clouds, blue sky and white clouds created fantastic pictures in the sky.
I was greeted with powerful first raindrops. I went to the field, so that nothing would stop me from looking at the view in the sky. Strong wind and dust prevented me from watching, but still I took a few photos, which I gladly present to you.
These are the spring days of the beginning of May.
The storm began to rage around, lightning flashed and I remembered that day in the Crimea, when I was in the midst of a night thunderstorm.
Then there was so much lightning around that it was scary even to me.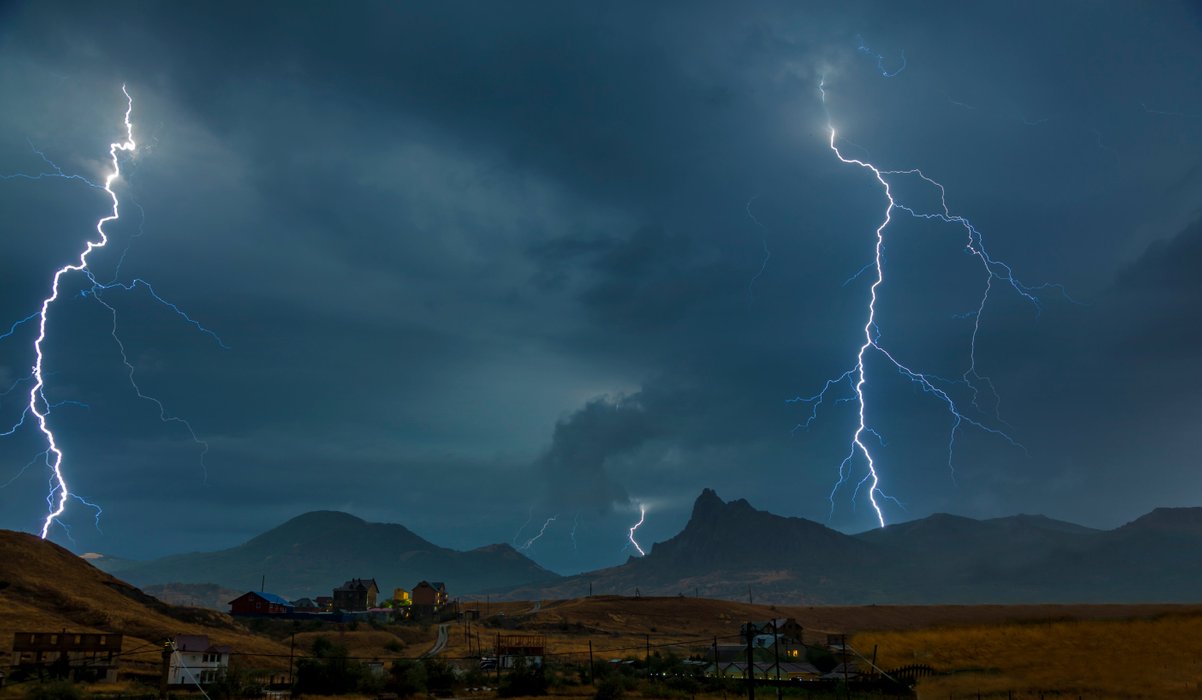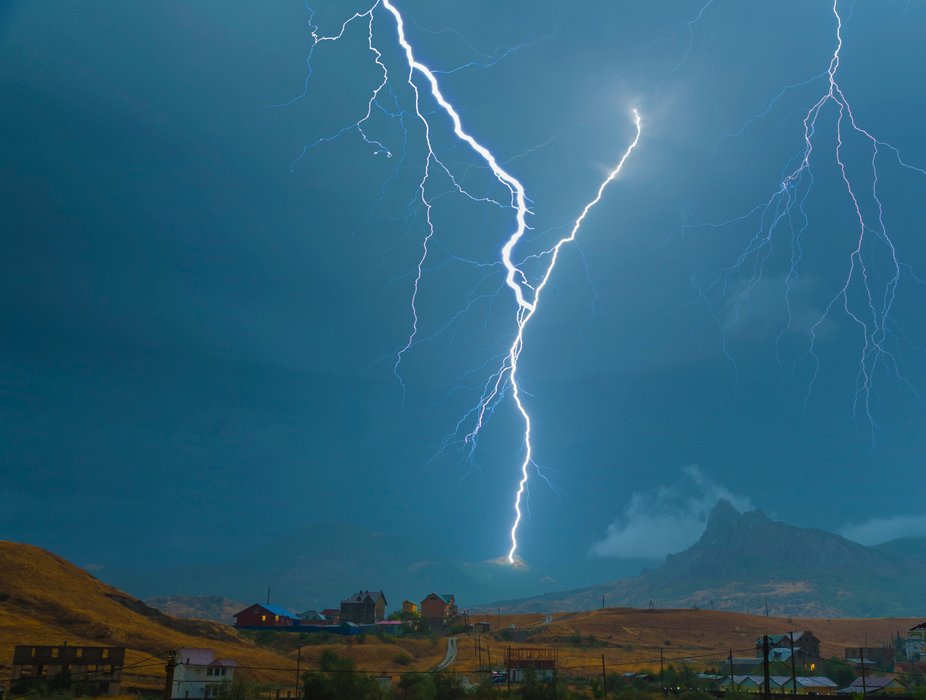 ---
Such a terrible thunderstorm was in the Crimea. This time it was not so powerful, but still, dangerous.
And all was read very harmlessly. Beautiful green forest, pines, sun ...