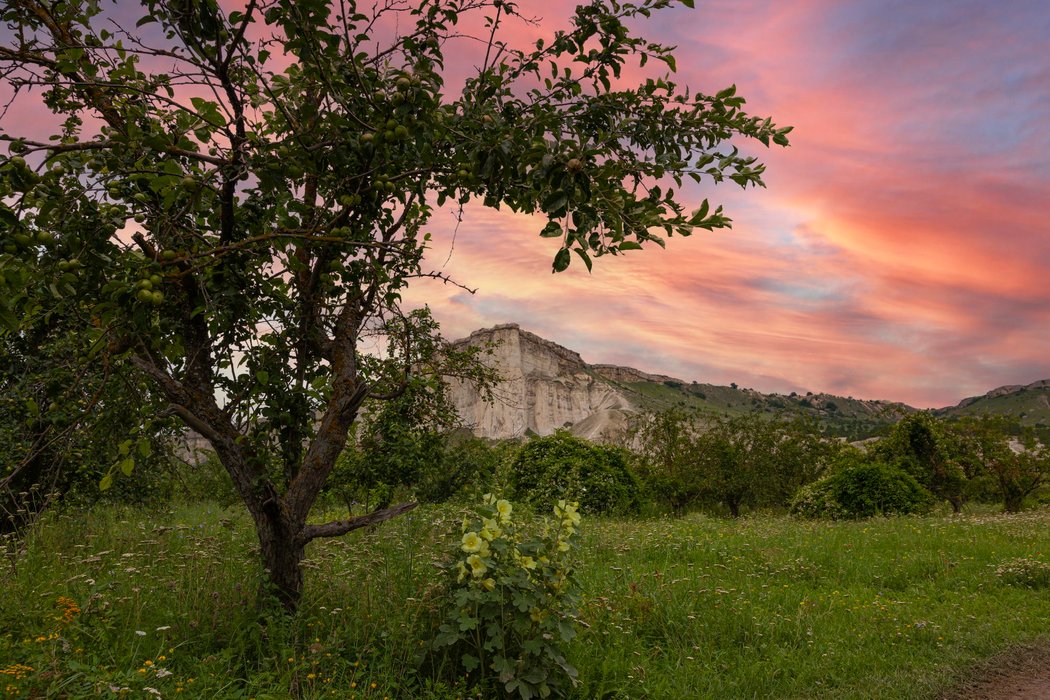 Trips around Crimea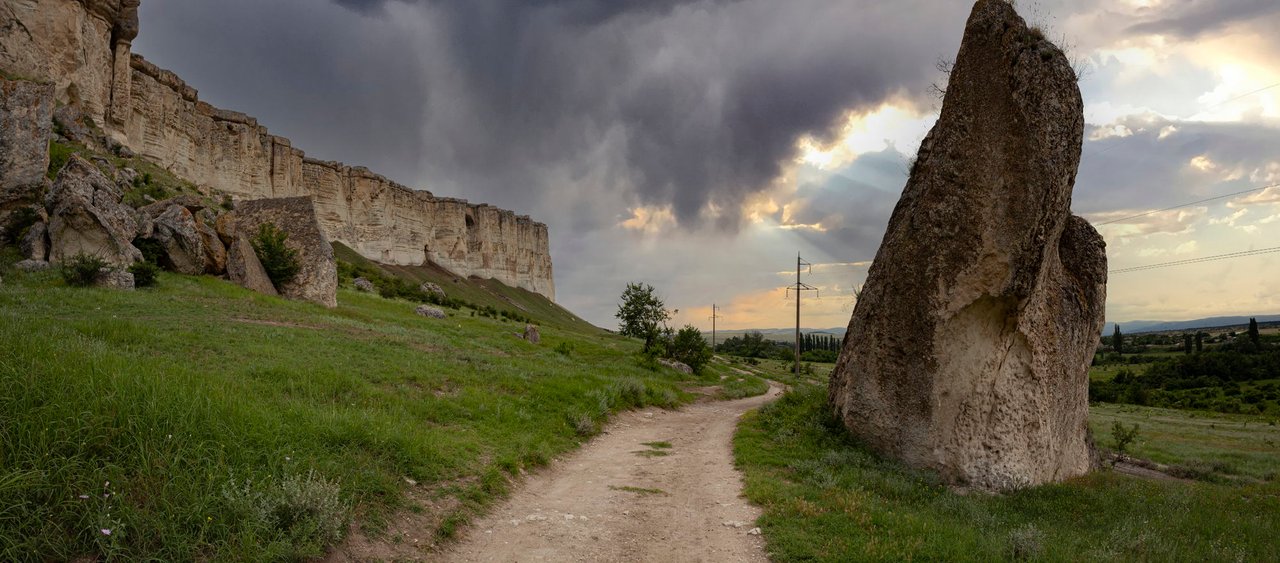 A trip to Crimea is not only about the sea and beaches. There are many other interesting natural attractions in Crimea. For example, White Rock.
This wonderful object to explore is located in the middle of the peninsula, far from all the usual attractions. White rock is the Russian name for the mountain, in Crimean Tatar it sounds like Ak-Kaya.
The height of the rock is 325 meters. There are many different caves, grottoes and cracks in the rock. These natural shelters for primitive people have always attracted peoples to this place. Archaeologists have found a lot of sites of ancient people on the territory of Mount Ak-Kaya.
There are also dark pages in the history of the White Rock. In the Middle Ages, people were executed on the rock.
By the way, the rock is called white, because during the day the limestone that makes up the rock looks dazzlingly white. Towards evening or morning, the sun paints the white wall pink or even orange.
This rock is one of the famous places in Crimea. Right at the foot of the rock there is a village called White Rock. And in 2-3 kilometers there is a city called Belogorsk.
Here we went from the city of Sudak to once again look at the White Rock and, finally, climb to the top.
I must say that transport opportunities in Crimea have greatly improved over the past 5 years. There are more roads and improved those that were previously considered good.
At the foot of the White Rock, there is a large camp for those who want to ride horses. Local plateaus are the most convenient places for skiing in Crimea. Unless, in the area of ​​Bakhchisarai and the northern slope of Ai-Petri, there is something similar.
We ended up in an apple orchard. The apples are already full, but not yet ripe. White Rock was visible through the foliage of the apple trees.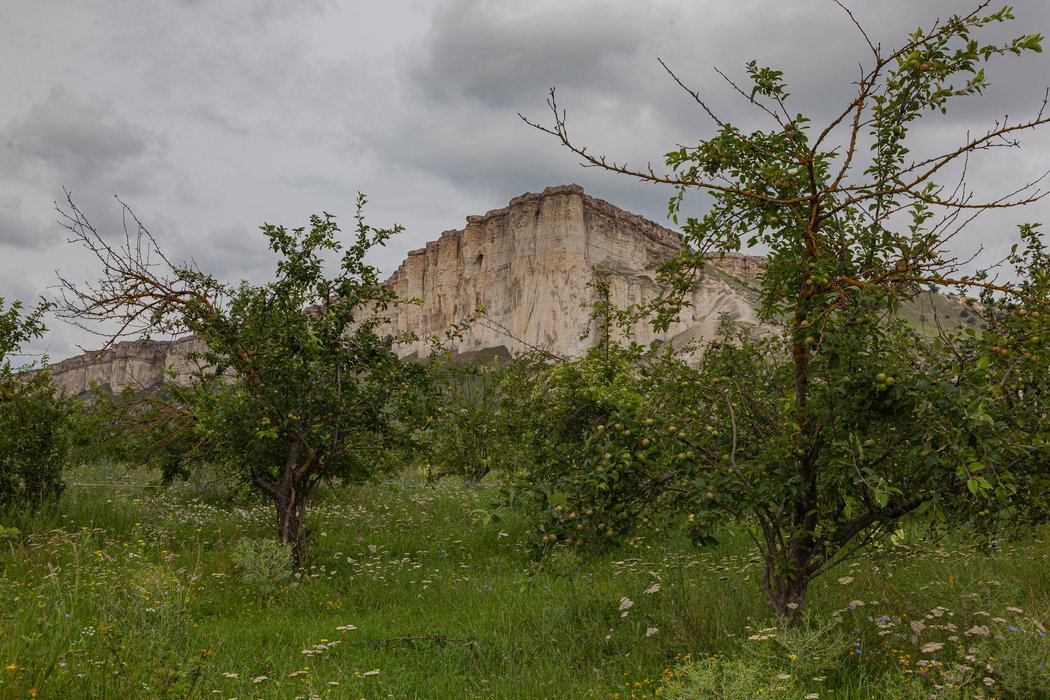 Although the weather was not sunny, it was still possible to appreciate the spectacularity of the White Rock.
White Rock is not one mountain. This is one of the mountains in a large series of foothills. We decided to move along the edge of the cliff, in search of something unknown and interesting.
Even just the views along the cliff were amazing.
The only thing that marred my pleasure was the mosquitoes. There were a lot of mosquitoes in Crimea this year. If during the day there were not very many of them, then with the onset of darkness they appeared in large numbers. A special mosquito disaster was in the north of the Crimea.
---