I knew very little about Solomon R. Guggenheim Museum before I planned to visit New York. The only memory is the recent exhibited 18-karat gold toilet. But when I found the gold toilet has already moved away, this museum fell to my plan-b list (probably I felt too disappointed on MoMA). Luckily, I got spare time to visit, the museum gave me a great surprise!
未計劃到紐約旅行之前,我對古根漢藝術館(Solomon R. Guggenheim Museum)認識不多,較有印象,只能數到近期展出的18K黃金馬桶(如假包換可使用)。本來小妹衝著黃金馬桶而來,但發現展期已完,唯有把此景觀淪為後備(某程度上也被MoMA的失望感牽連了),幸好還有空閒時間,才不把這個高度賞心悅目的藝術館狠狠的錯過﹗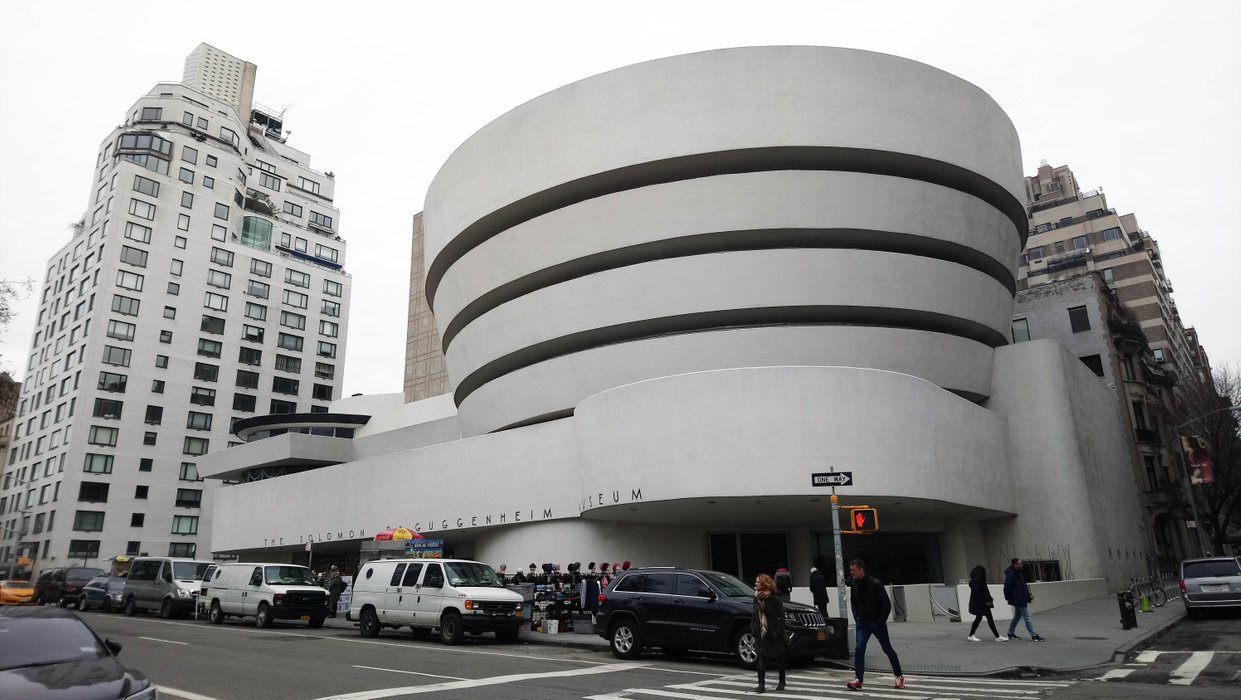 The architecture of Guggenheim Museum is already an art itself.
"I want a temple of spirit, a monument."
Such was the mandate to architect Frank Lloyd Wright in 1943 from the Soloman R. Guggenheim Museum's first director, Hilla Rebay.
Finally, the iconic museum was not built until 1959. Numerous factors contributed to this 16-years delay: 6 modifications to the design, the rising costs of building materials following WWII and the death of the museum's benefactor, Solomon R. Guggenheim in 1949.
古根漢藝術館的建築物本身,已是一件藝術。
「我想要一所具靈性的神殿、紀念碑。」
古根漢基金會會長Hilla Rebay在信中表達了給設計師Frank Lloyd Wright興建紐約古根漢藝術館的意念,當時是1943年。
然而,經歷贊助人所羅門古根漢先生的逝世、6度設計大幅改動、二戰令建築成本飛漲,古根漢藝術館蹉跎了16年時光,直至1959年才落成並向正式啟用。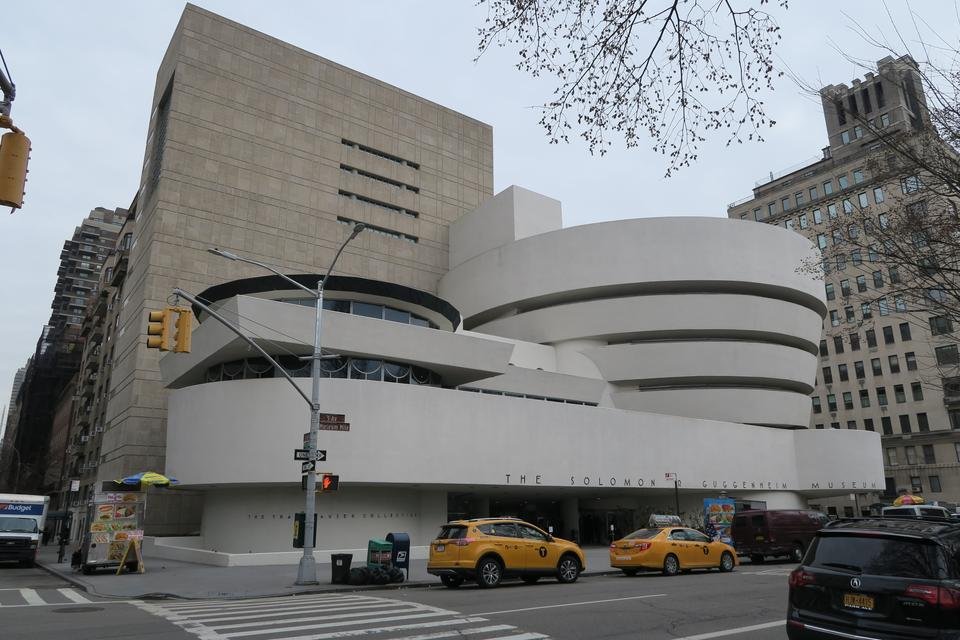 The white and spiral structure of the museum made a great contrast with its neighbor buildings in Manhattan.
藝術館單單外觀已非常吸引,以純白色、倒螺旋的設計為總綱,與曼哈頓典型方方正正兼金碧輝煌的建築物形成強烈對比。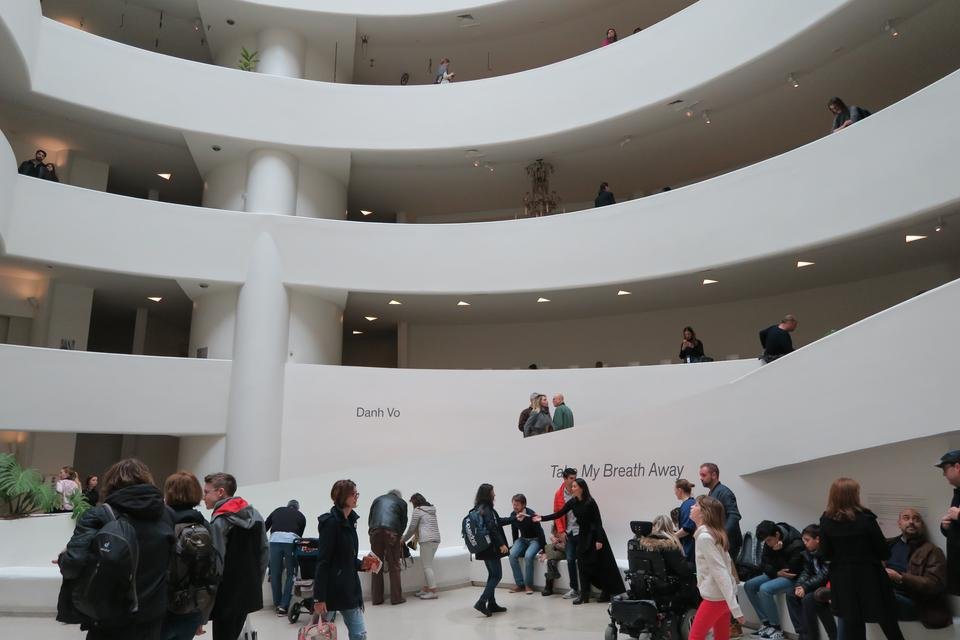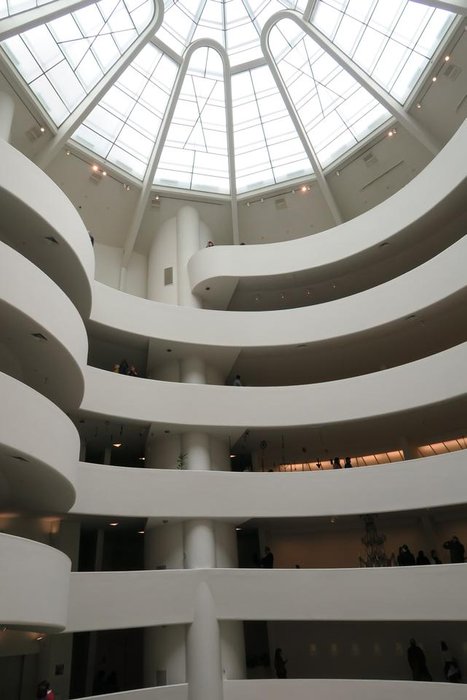 The 7-floors museum provides a singular setting for the presentation of art. The main ramp climbs steadily at an angle of 3 degrees toward the oculus skylight, creating a continuous gallery around the rotunda.
內部是從地面只有一條緩緩升高的螺旋通道,沒有多餘路徑,直達7層高的建築物頂部。藝術品沿著螺旋迴廊的空間依序陳例,參觀者不可能錯過任何一件珍品。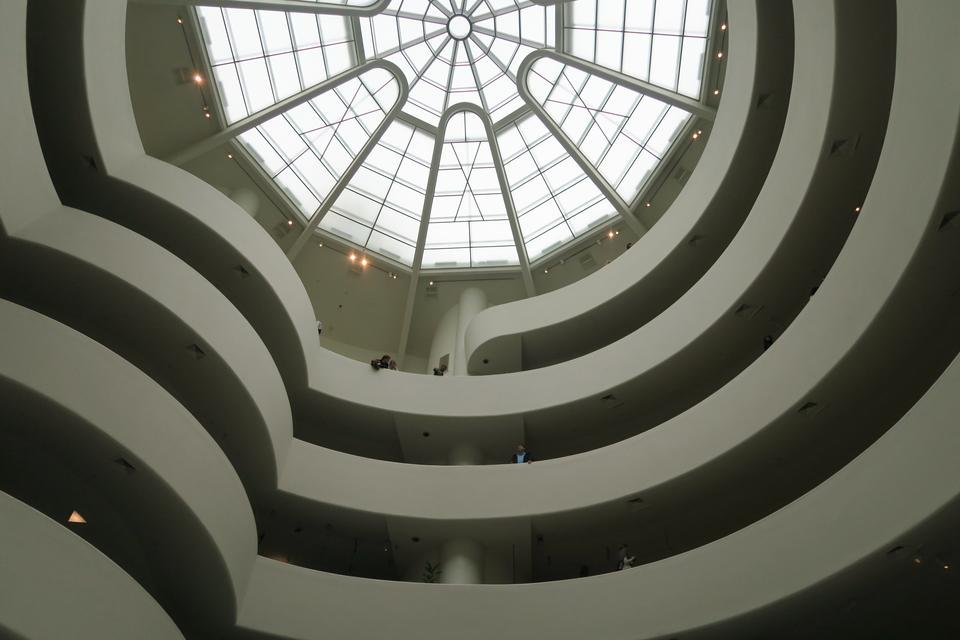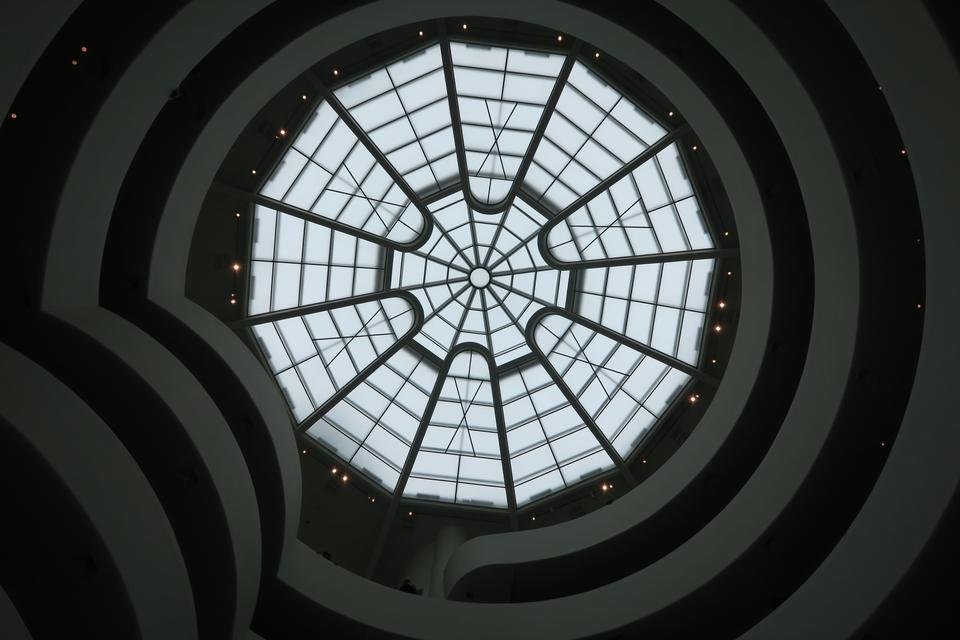 The oculus is 58 feet wide and made of 169 panes of glass.
極具格調的屋頂圓形天窗闊58呎,由169塊玻璃組成。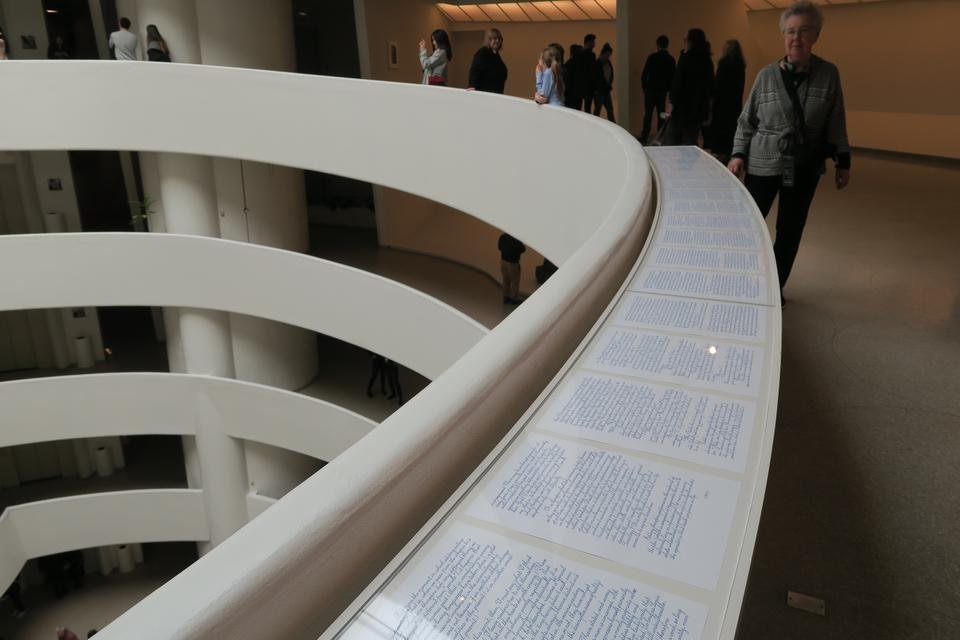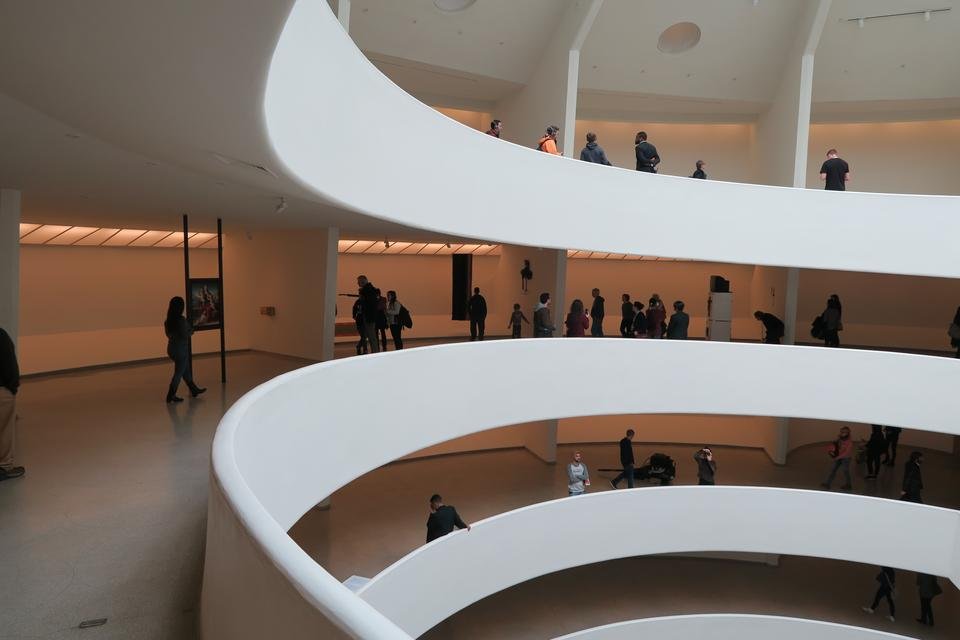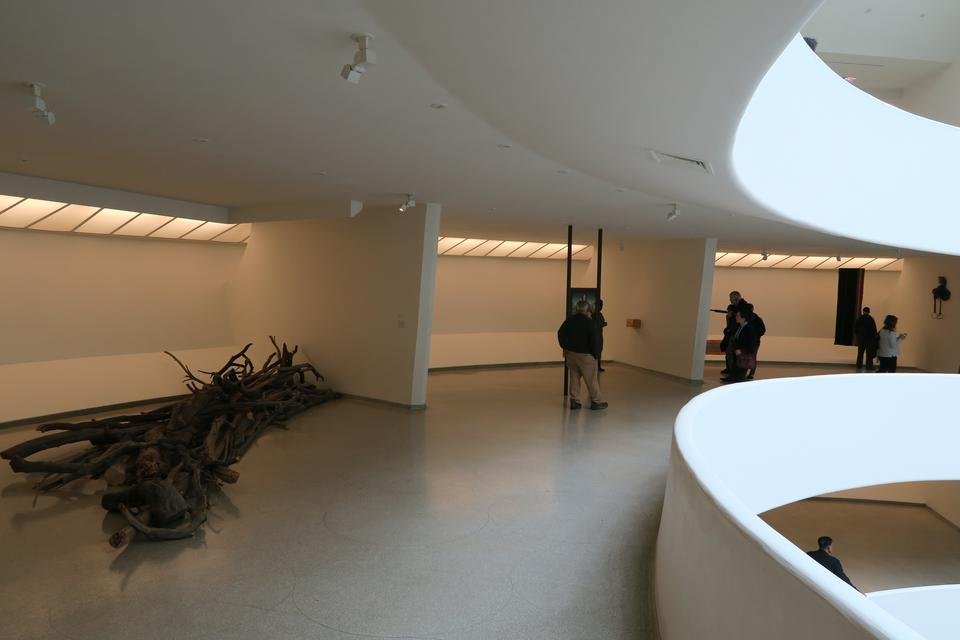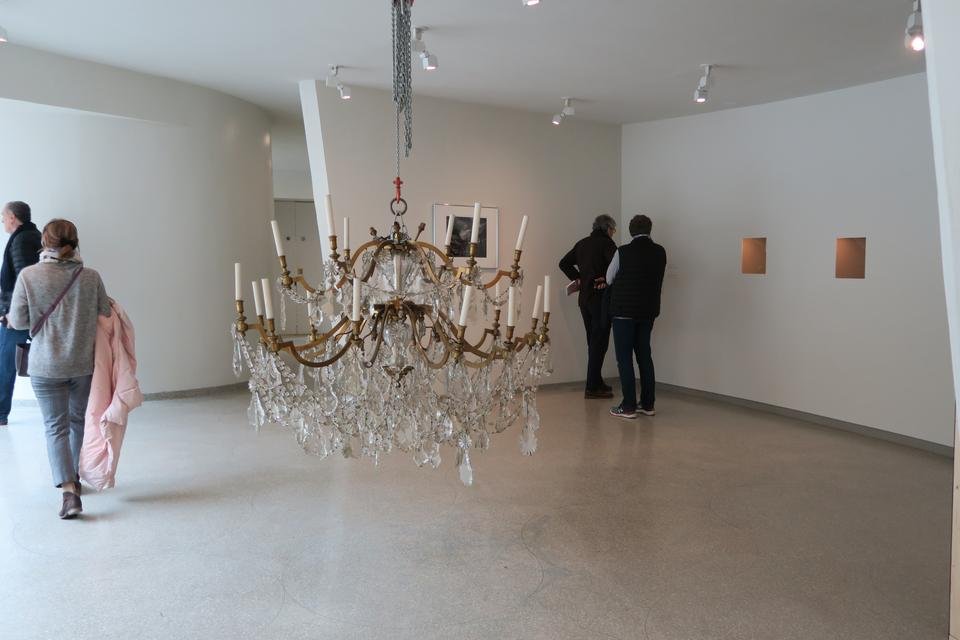 Attractive point - The central space has inspired artists to create site-specific installations that respond to its opportunities and challenges.
藝術品大部分沿迴廊而放,誇張大膽,非常吸引眼球﹗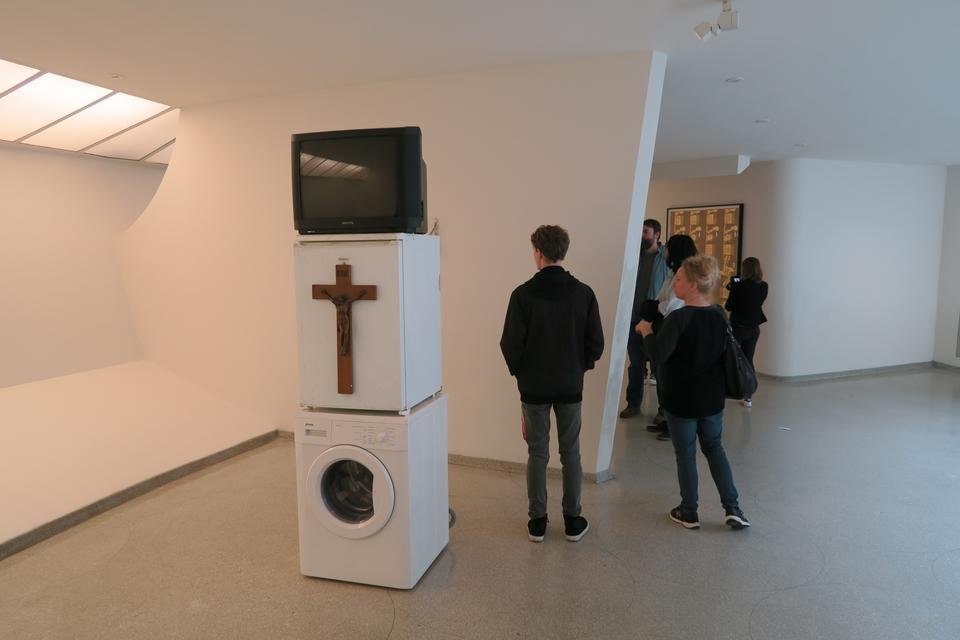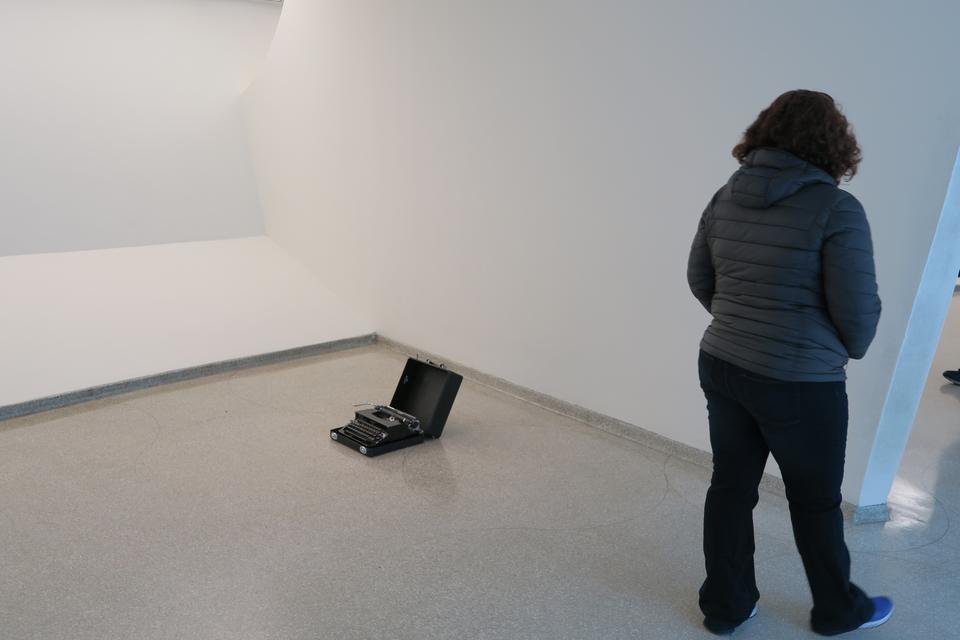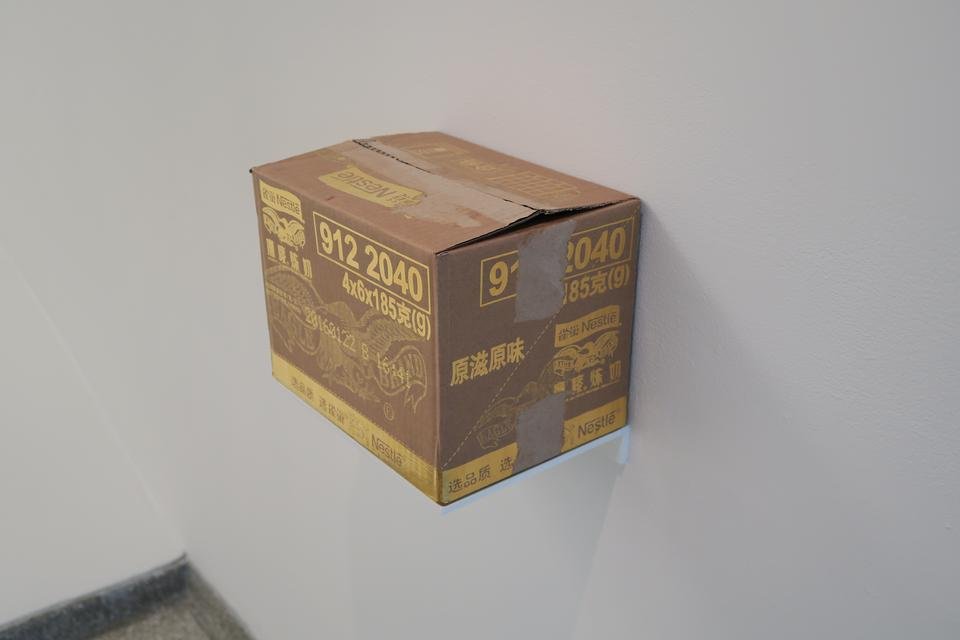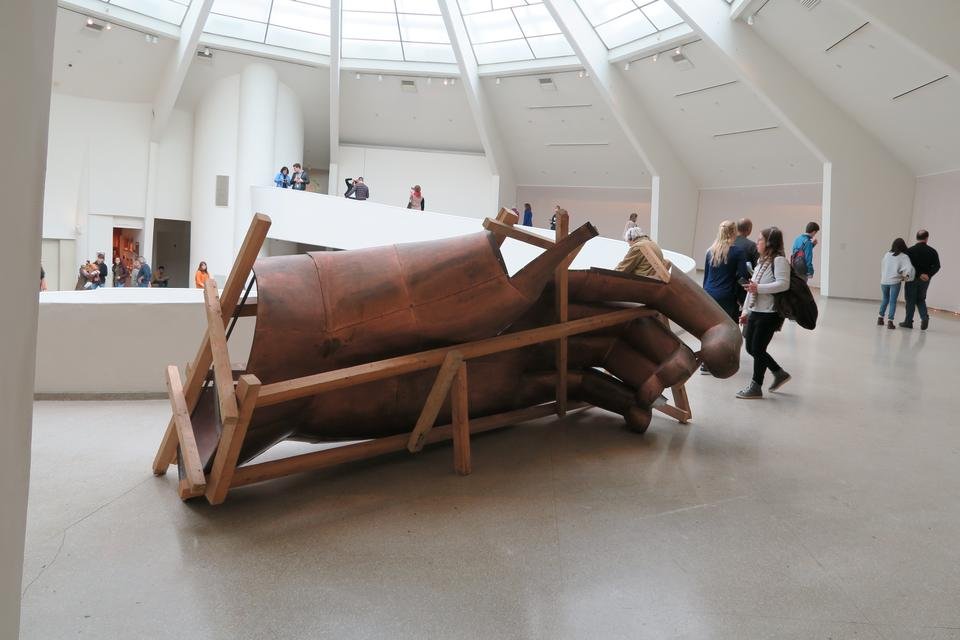 Some of the interesting and meaningful modern installations.
非常無厘頭的裝置藝術,玩味十足,但意味深長﹗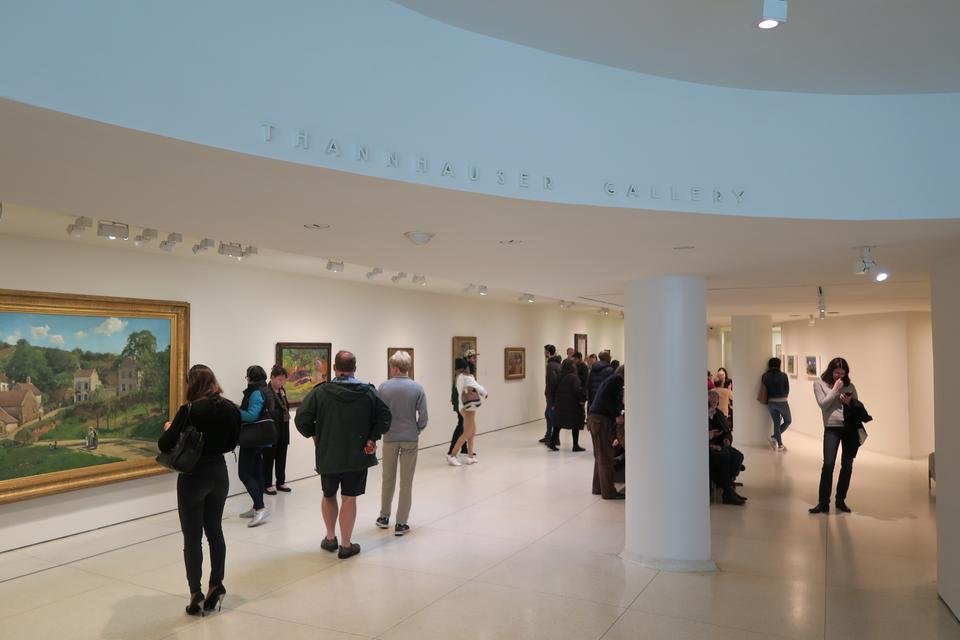 Of course, the museum also collects traditional painting.
當然少不了較傳統的繪畫藝術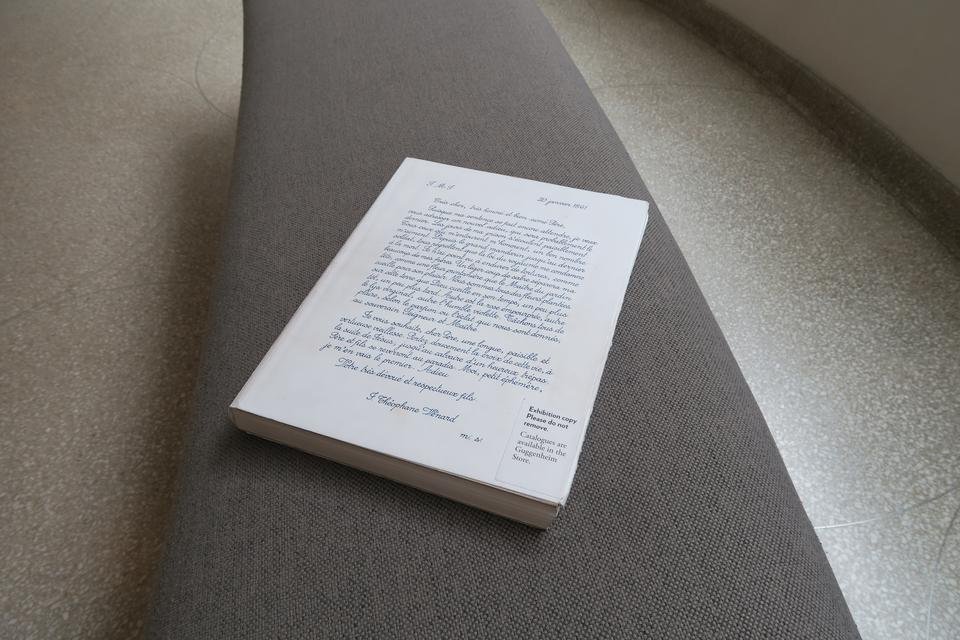 Attractive point – Book about the museum on some sofa. Feel free to read when taking rest!
讓人休息的梳化放有藝術館的書籍供免費翻閱,貼心又充滿靈氣。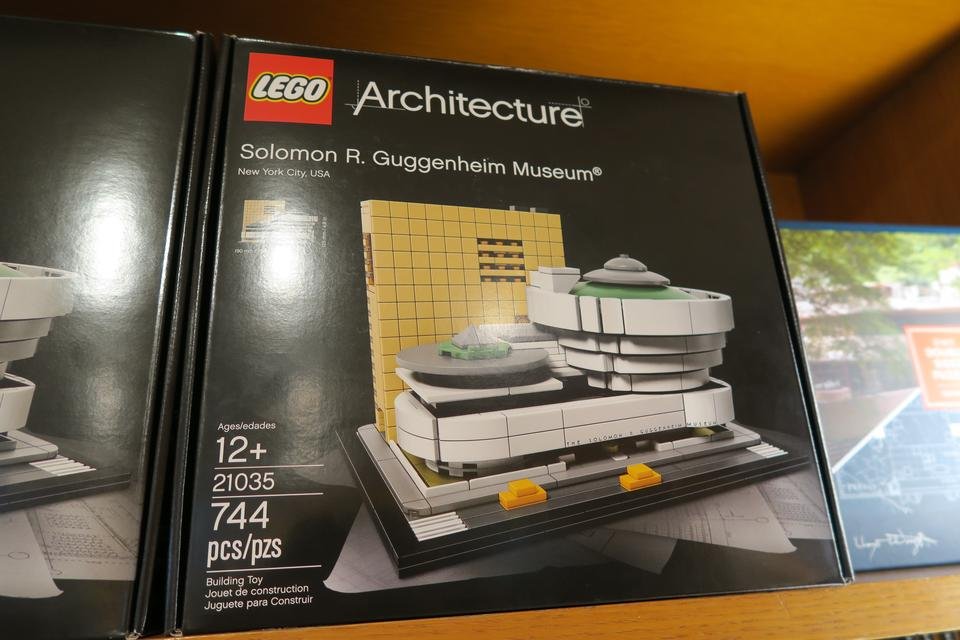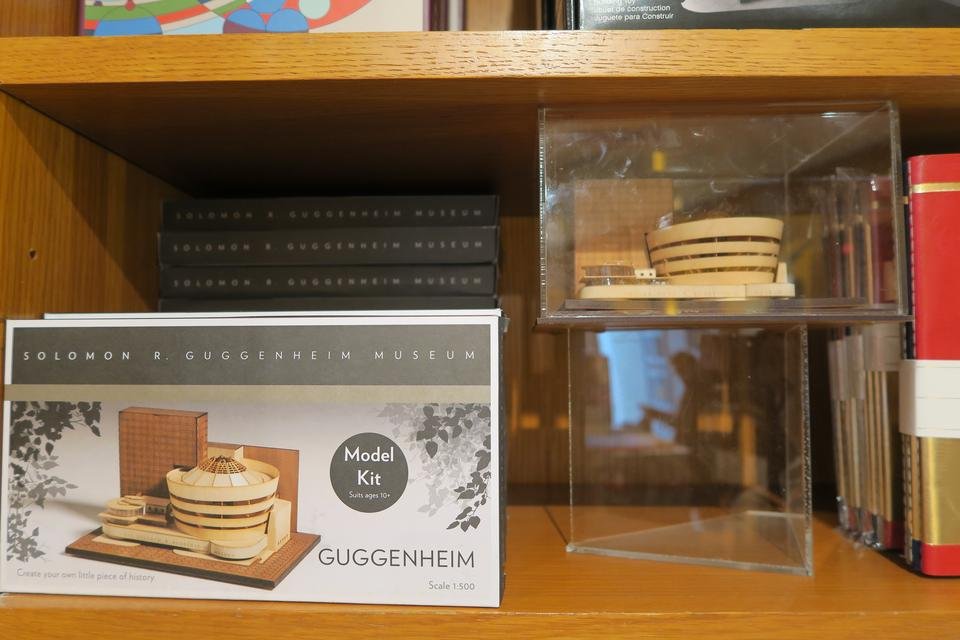 Artistic but cute Lego and wood model kits of Guggenheim Museum are sold in the museum stores!
館內的精品店也有大量古根漢藝術館的模型售賣,有樂高的趣味,也有木塑的雅緻。
---
Unofficial saving tips for visiting by Anariggie
Anariggie非官方省錢參觀小提示
Tip 1: Eyes only on the architecture
If you are not quite interested in modern art and installations, you can actually only go inside the bottom atrium. It is totally free of charge. You can take pictures for the atrium, rotunda and the oculus. Admission ticket is required only from the ramp.
提示1:純參觀建築物
如果對現代藝術沒有興趣,純粹只想欣賞大師級的藝術館建築,其實中庭是免費入內,單在這裡已可一睹藝術館的內部迴廊、以至天頂的全貌,拍攝大半小時也不覺沉悶。需要購票入內的部分,則由踏入螺旋迴廊開始。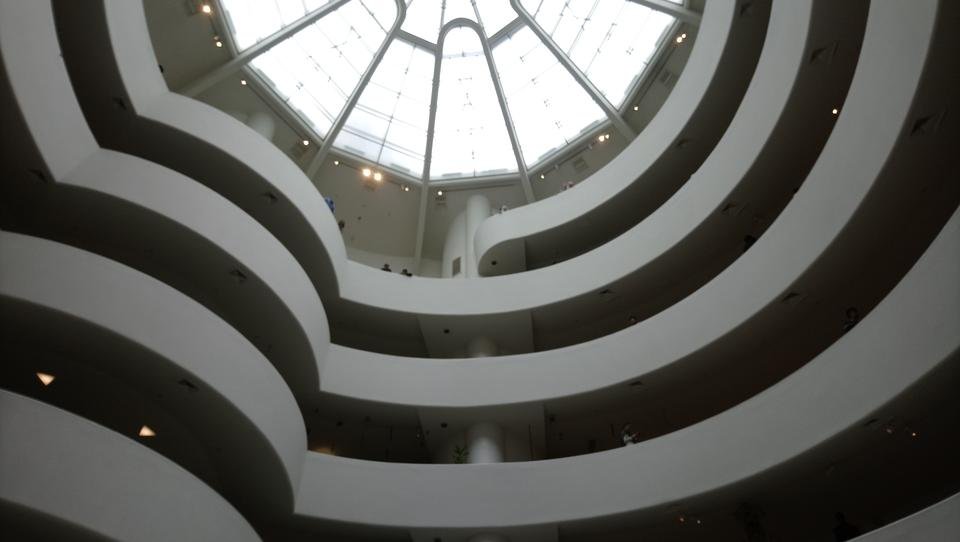 Tips 2: Refund within 20mins
Admission ticket is allowed to refund within 20mins. Technically you can go directly to the top floor and take some nice pictures for the oculus and the atrium from the uppermost ramp. It only takes 5mins from bottom ramp to upper ramp if you skip all the masterpieces. (Make sure you store your backpack first before you buy the ticket. Queue are quite long sometimes in Checkroom.)
提示2:20分鐘內可退票
若想再貪心一點,從藝術館頂層拍照,可以考慮先購票,然後極速參觀一周後退票。因為每張票購買時都標有時間,只要在20分鐘內退票,是絕對容許的。
需要憑票入內的部分,由踏入螺旋迴廊開始。由迴廊底層一口氣走上頂層,如果「漠視」所有藝術品的話,大約只需要5分鐘,拍個照,輕輕鬆鬆走回來退票是超可行的。(不過購票前記得先去寄存包包,因為包包隊伍反而是頗長的……)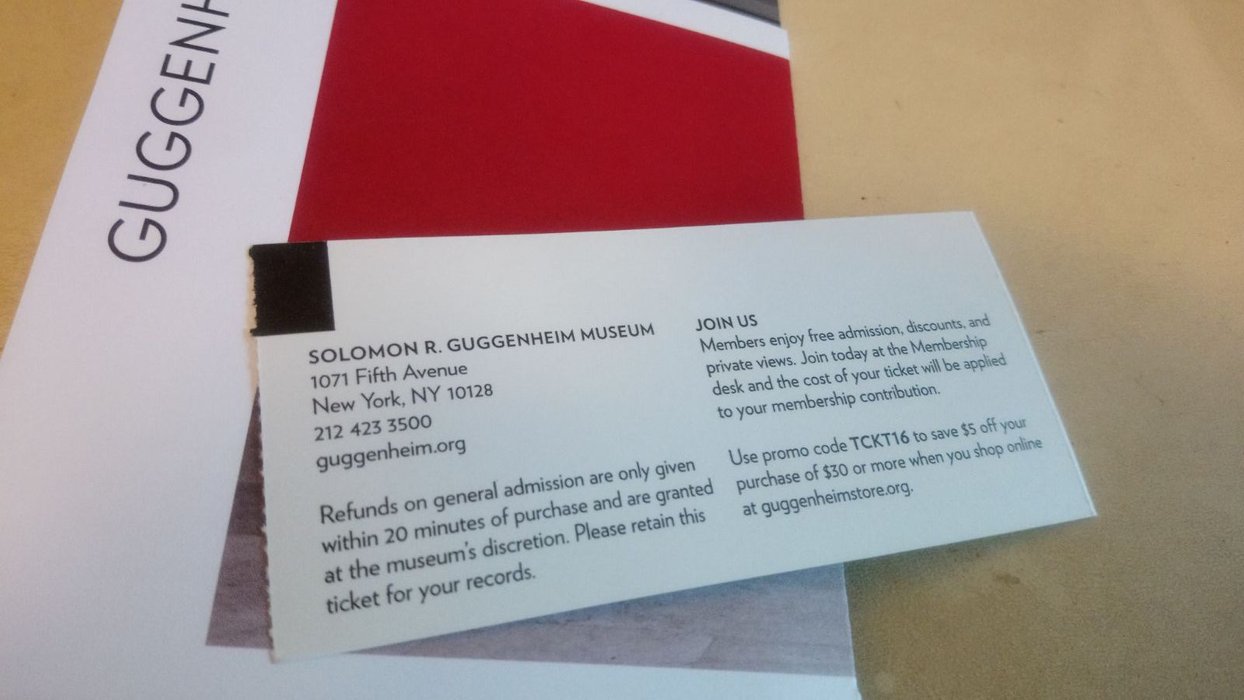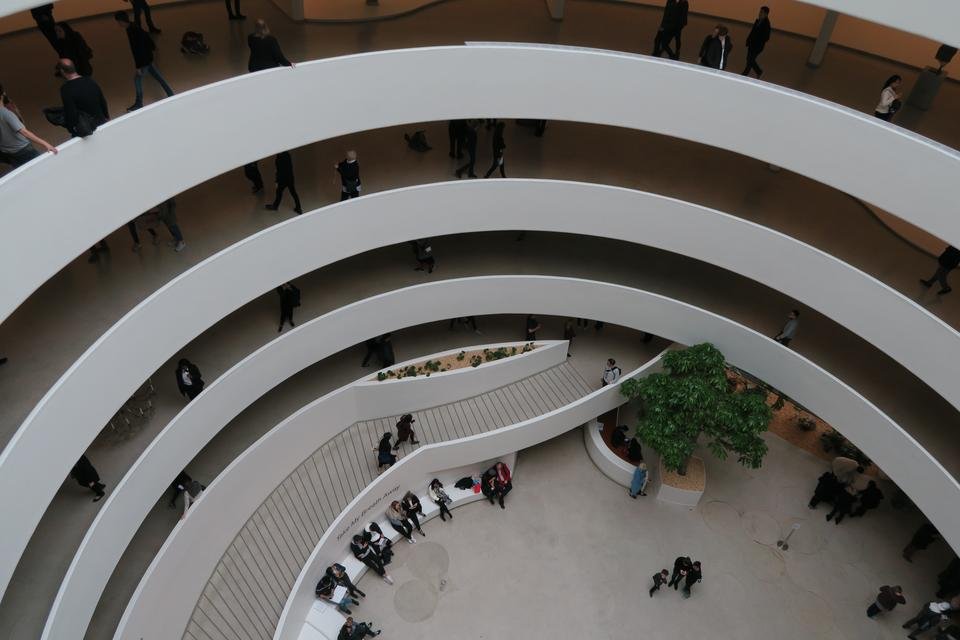 Tips 3: "Pay What You Wish" Session
As many of the New York Museum, Guggenheim Museum has "Pay What You Wish" session. You can pay any amount for the admission even only $1! (Although official suggested price is $10…)
"Pay What You Wish" session: 5:45pm-7:45pm on every Saturdays
提示3:自由捐獻時段
一如大部分紐約博物館,古根漢藝術館也設有自由捐獻時段,意思就是你給多少入場費都可以,厚臉皮的話給$1也沒問題(雖然官方建議給$10)……
自由捐獻時段:逢星期六5:45pm-7:45pm
---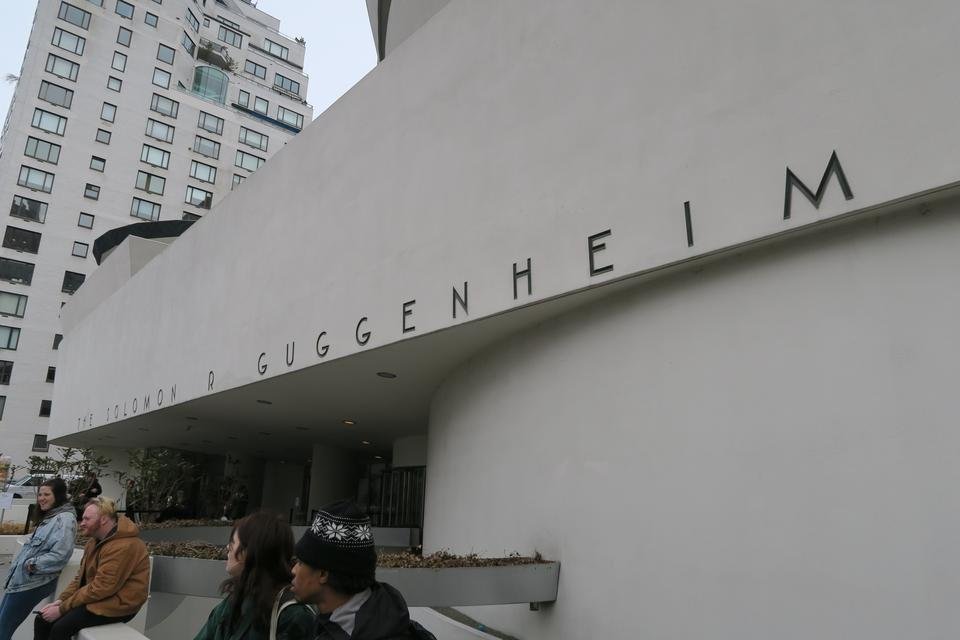 Solomon R. Guggenheim Museum
Location: E 88th St, 5th Av, Manhattan, New York (Nearest subway – 86th St, 4/5/6/Q Line)
Hours: Close every Thursdays. Other days 10am-5:45pm
Extent on every Saturdays from 5:45-7:45pm for "Pay what you wish" session
Admission(USD): Adults $25/Seniors and Students $18/ Children and Members Free
https://www.guggenheim.org/
古根漢藝術館
地點:E 88th St, 5th Av, Manhattan, New York (最近地鐵站 – 4/5/6/Q線86th St站 下車往中央公園方向走行約5-10分鐘)
開館時間:逢星期四休息,其他日子10am-5:45pm
逢星期六加開5:45pm-7:45pm自由捐獻時段
入場費(USD):成人$25/長者及學生$18/小童及會員免費
https://www.guggenheim.org/
---
More travel experience to come……
My travel
(1) Ideas rocks - National Gallery of Victoria, Melbourne 不鬥文藝鬥創意- Melbourne NGV藝術館的驚喜﹗
(2) MoMA New York – The reason I don't recommend 紐約現代美術館 - 我不推薦的理由