Museum of Modern Art(MoMA) of New York is famous for its collection on Vincent Van Gogh masterpiece – The Starry Night. As a museum fans, I looked for more than that.
Unluckily, apart from the Starry Night and other masterpieces, I am not quite impressive by this museum…… (If you want to skip the long story, you can go directly to the end for my special traveler tips.)
鼎鼎大名的紐約現代美術館Museum of Modern Art(MoMA)是傳奇大師梵高(Vincent Van Gogh)曠世巨作《星夜(The Starry Night)》的現藏地點,要一睹真跡風采,不可能不去吧﹗
可惜除了《星夜》及少量其他大師的作品,令人留下深刻印象的作品實在太少了,令我有少許失望。(不想閱長文的朋友,可直接跳去文尾的參觀省錢貼士……)
First of all, let's see which masterpieces in MoMA:
我們先看看這美術館最值錢的館藏: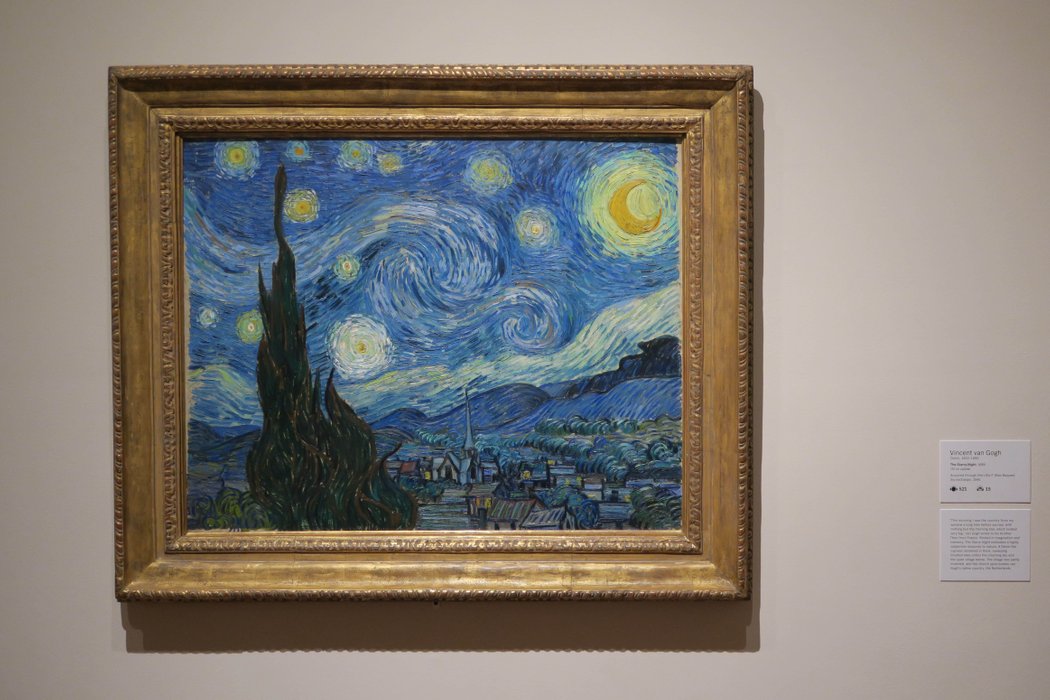 Vincent Van Gogh – The Starry Night
梵高《星夜》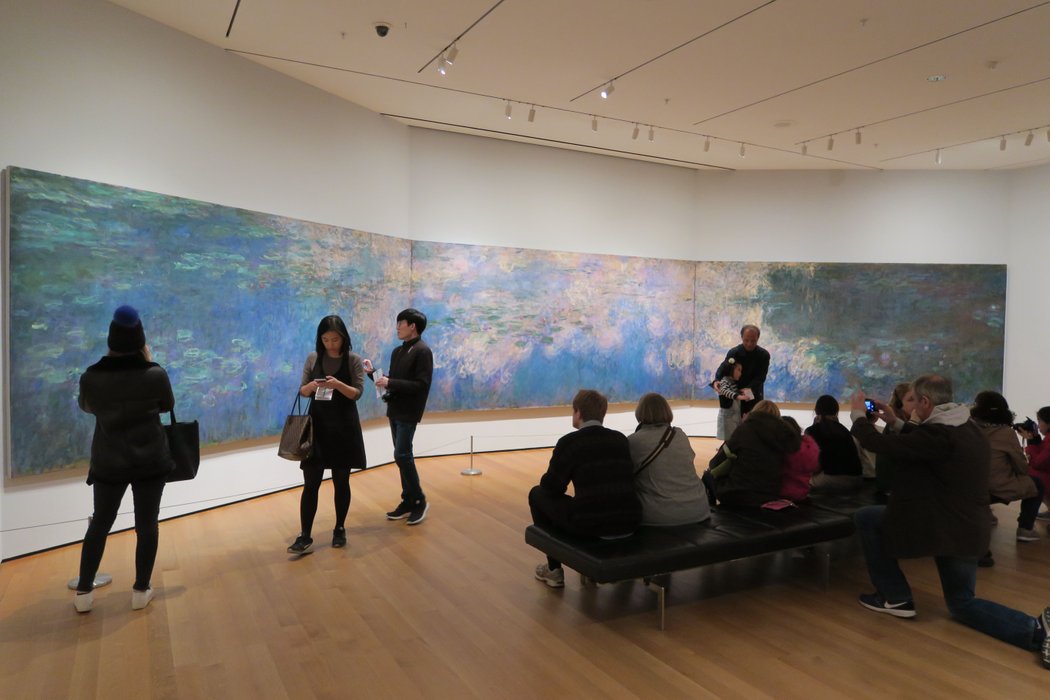 Claude Monet – Water Lilies
莫奈《水蓮》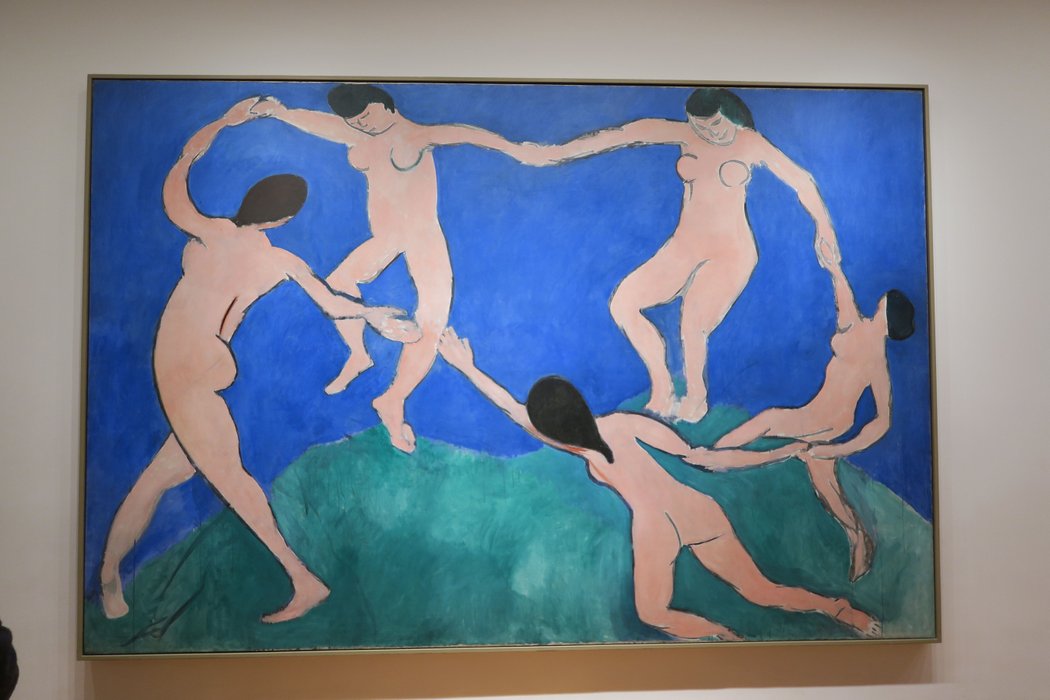 Henri Matisse – Dance(1)
馬諦斯《舞蹈》(1)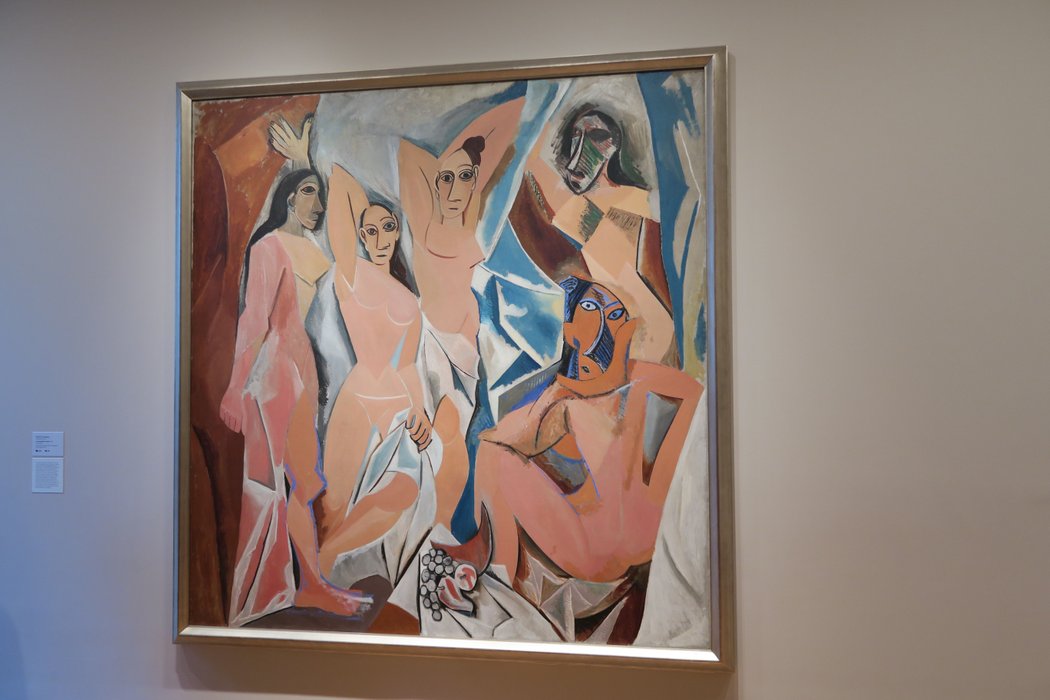 Pablo Picasso - Las señoritas de Aviñon
畢加索《亞維農的少女》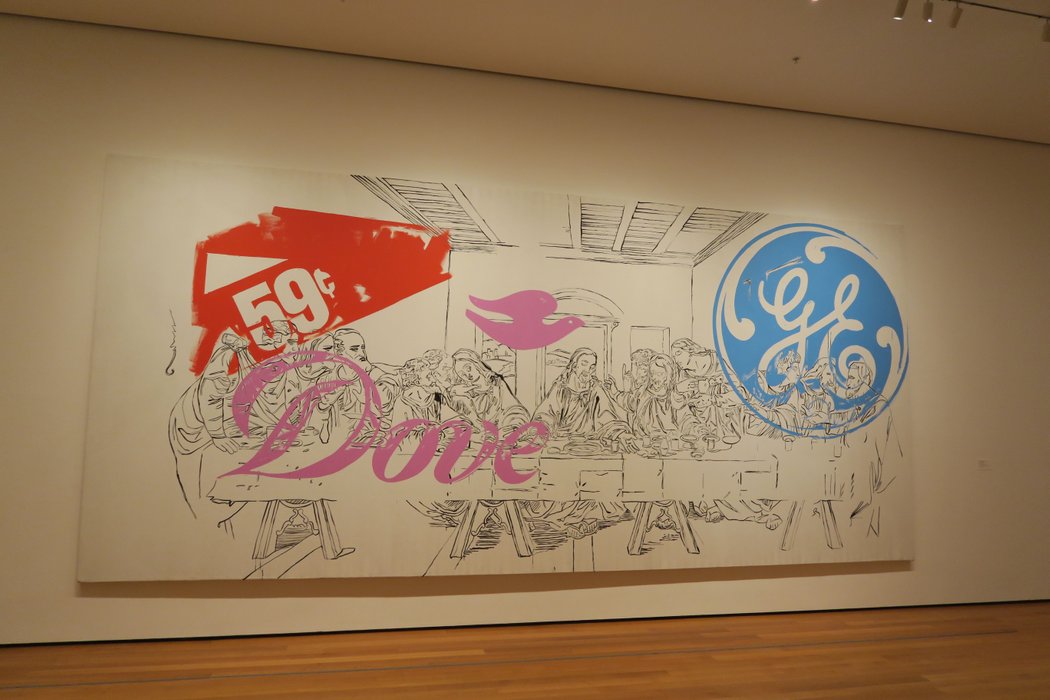 Andy Warhol – The Last Supper
安迪華荷《最後的晚餐》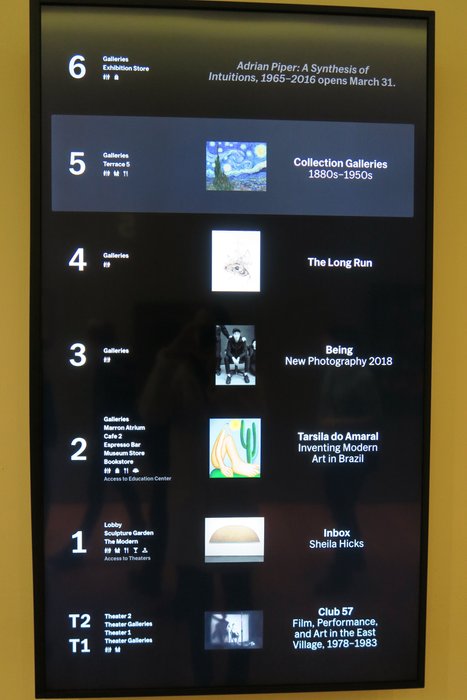 Galleries are on 2nd to 6th floor. Most of the masterpieces are located at the 5th floor. Apart from these masterpieces, collections of MoMA include contemporary sculpture, thematic exhibitions and artworks from photographers. I think most of them are ordinary, lacked of interactive and surprise. (just personal opinion…)
Compared with the full of surprise and creative in NGV of Melbourne, Australia which I introduced last month, I can say some artwork in MoMA are quite old-fashioned, boring and tradition….sorry!
整個美術館由2樓至6樓展出展品,除了集中在5樓的大師作品外,大部分是近代攝影師、雕塑和專題展品,驚艷略兼不足,互動也欠奉。對比我上月介紹過的澳洲墨爾本NGV藝術館的創意和驚喜,MoMA就顯得老舊、沉悶和傳統了。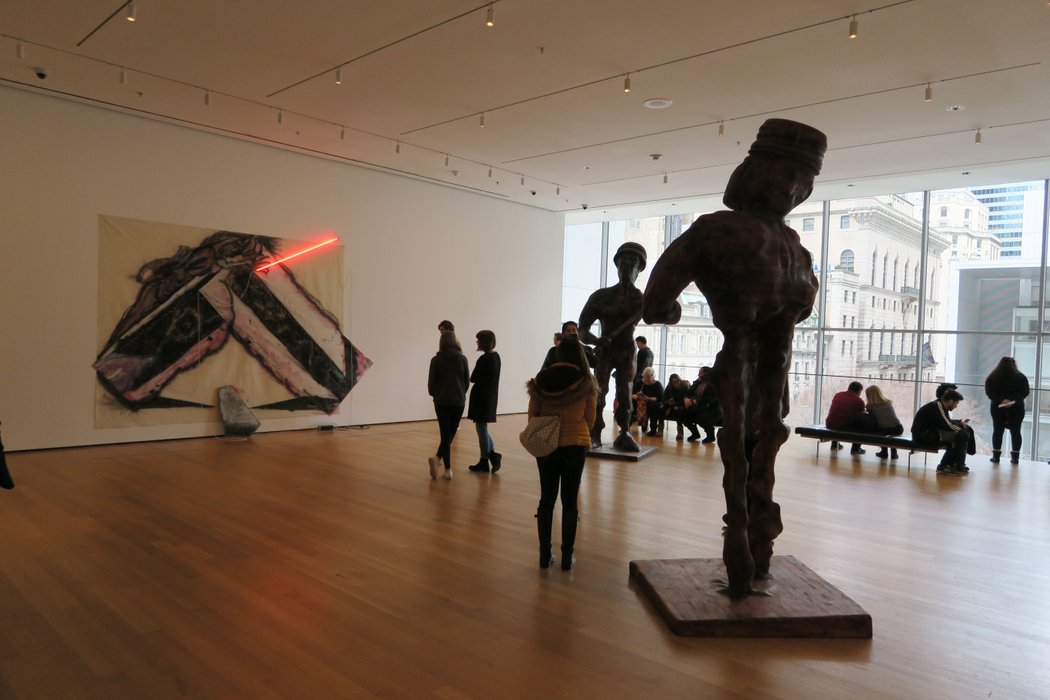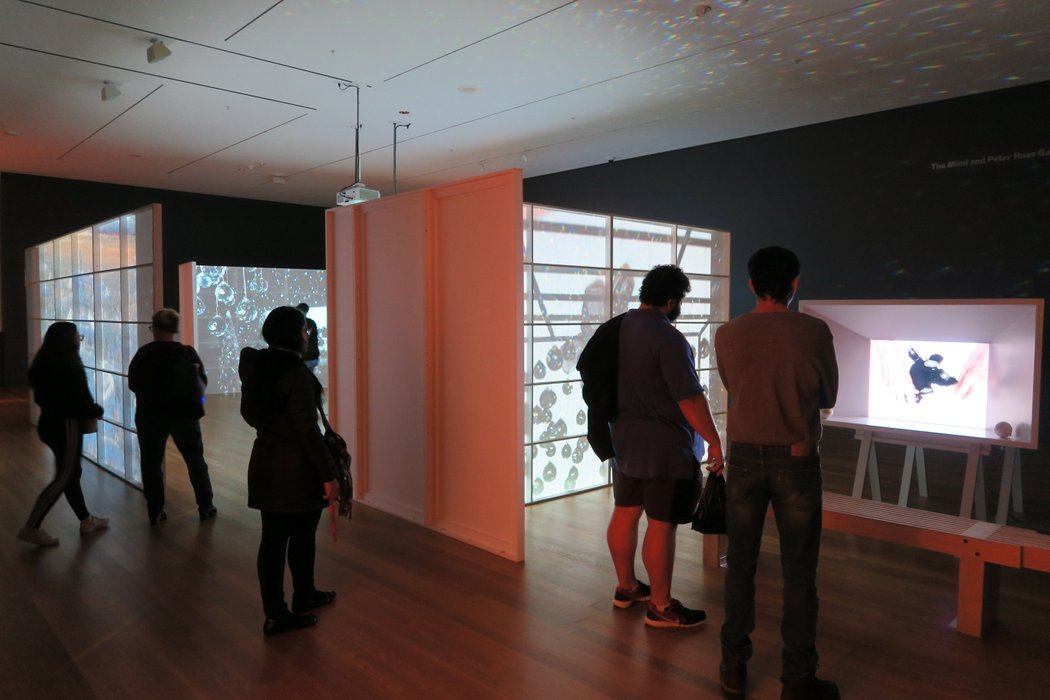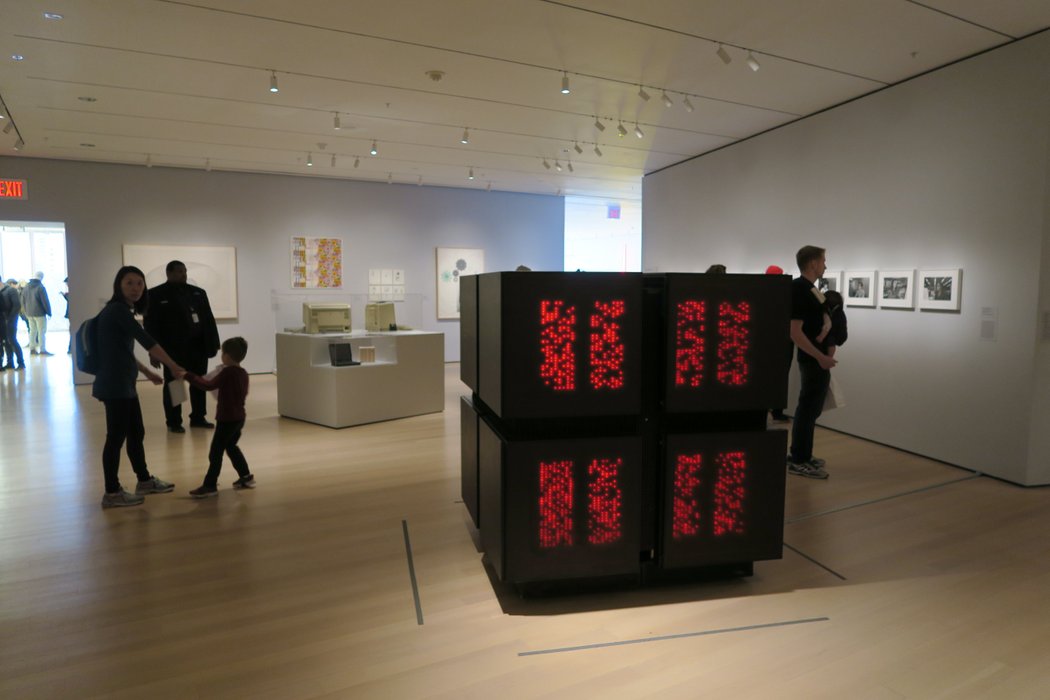 Ordinary artworks…..
平平無奇的裝置藝術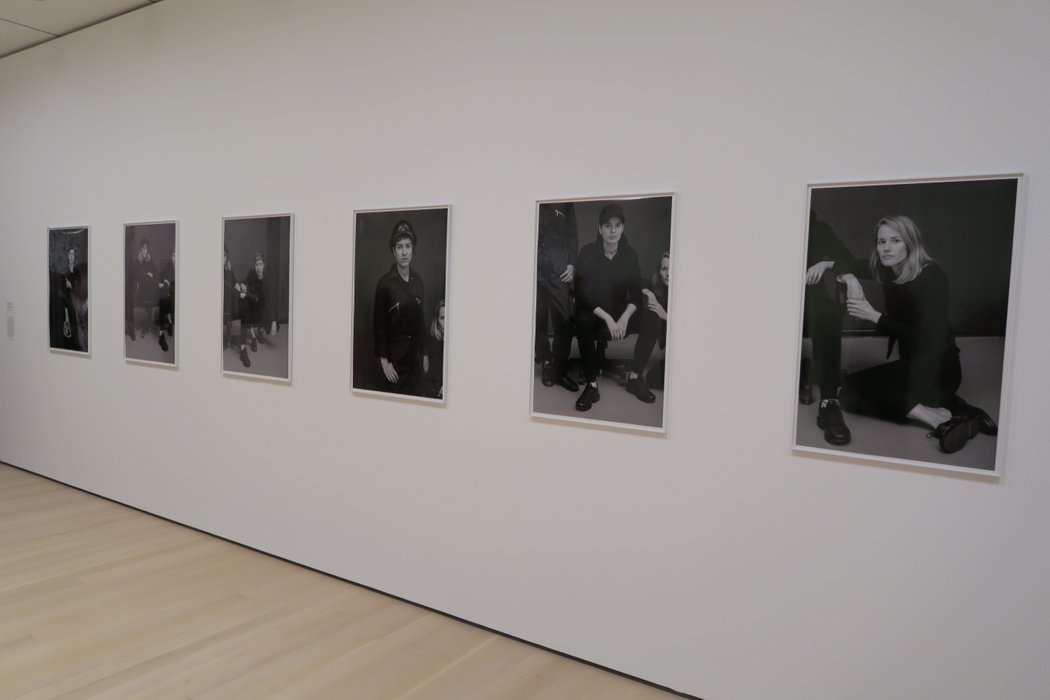 Ordinary theme…..
平平無奇的攝影展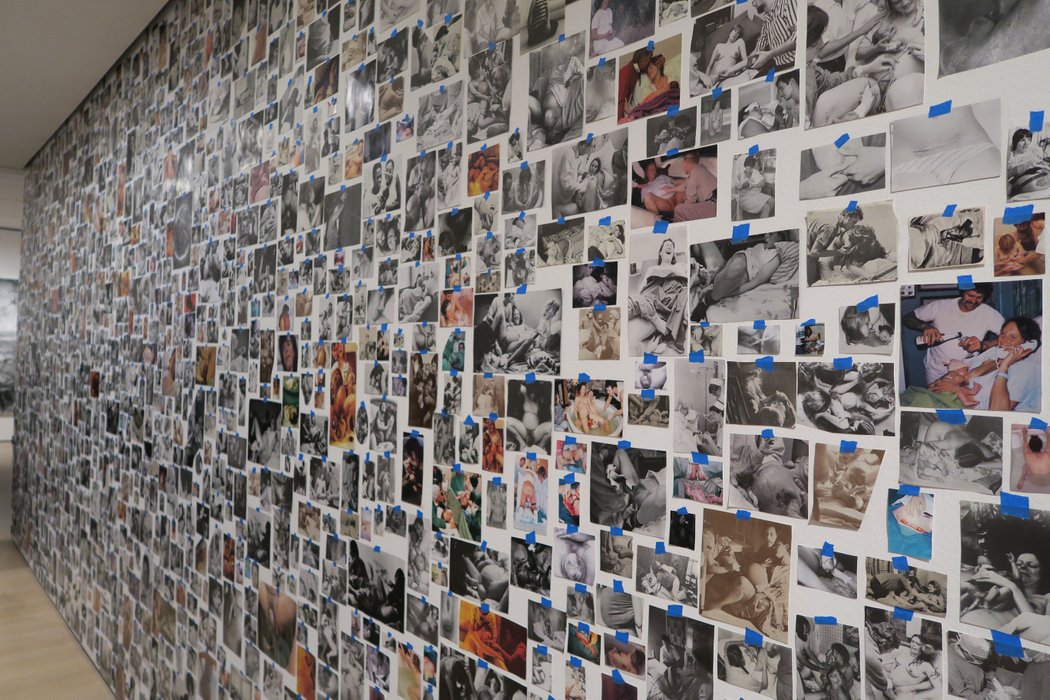 This may be one of my only highlight apart from masterpieces. The short tunnel is full of photo of mothers. Those mothers are producing baby in great pain and their body are in blood. The artwork is showing the greatness of mother with the most direct angle! I thought that even men see this artwork feel the pain too!
這是少數讓我印象深刻的作品,創作人以大量母親生產過程的相片,拼湊出一幅生產隧道,隧道兩牆以最震憾、最真實、最殘忍、最血淋淋的手法歌頌母愛偉大﹗相中全無打格,甚至附有「可能讓人情緒不安」的警告字句,將生(伸)出半個頭/手手腳腳的孩子、母親陣痛的表情赤裸裸的呈現﹗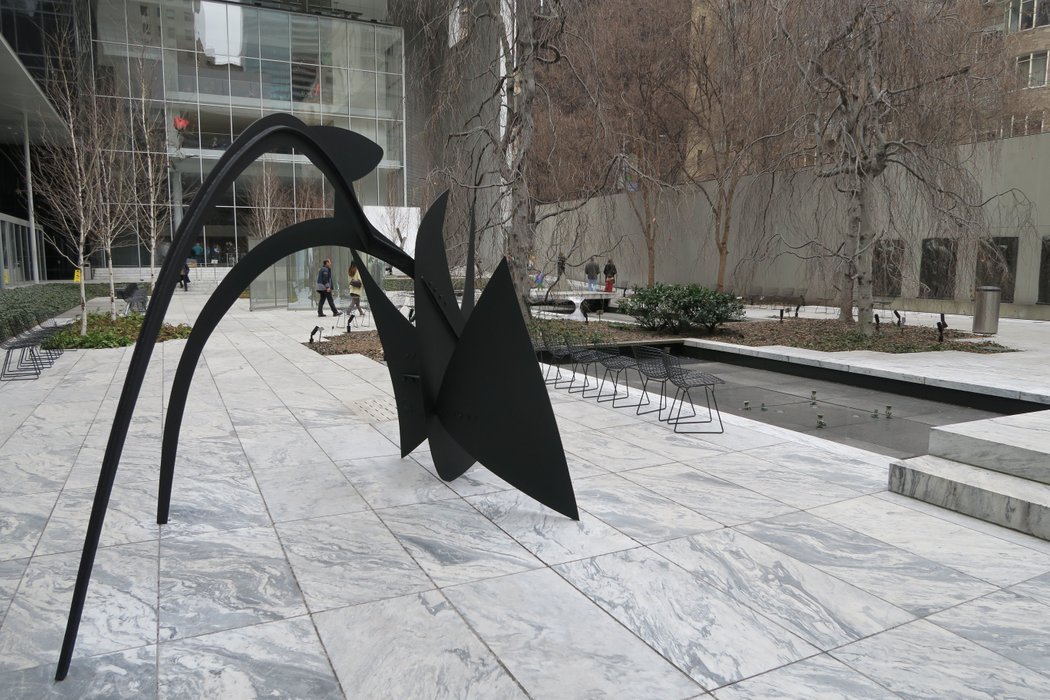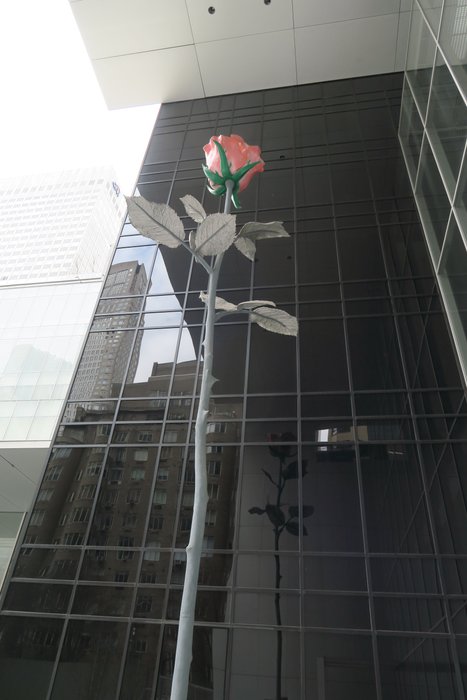 The Sculpture Garden at outdoor.
戶外還有一個雕塑公園。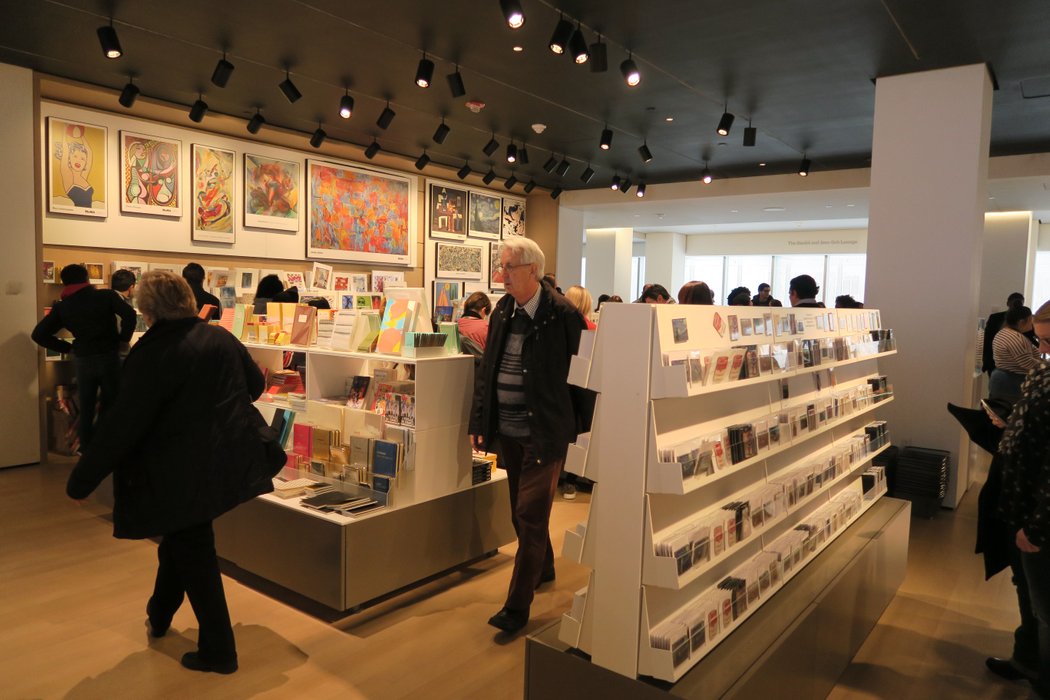 MoMA store is one of my highlight of the museum. There are many interesting stationery and decoration with incredible design. Look at the cute graphite Empire Building and Chryslers Building, you don't want to really use it, will you?
MoMA的紀念品店似乎更精采,這套紐約摩天大廈造型的石墨畫筆,買了不會捨得用吧……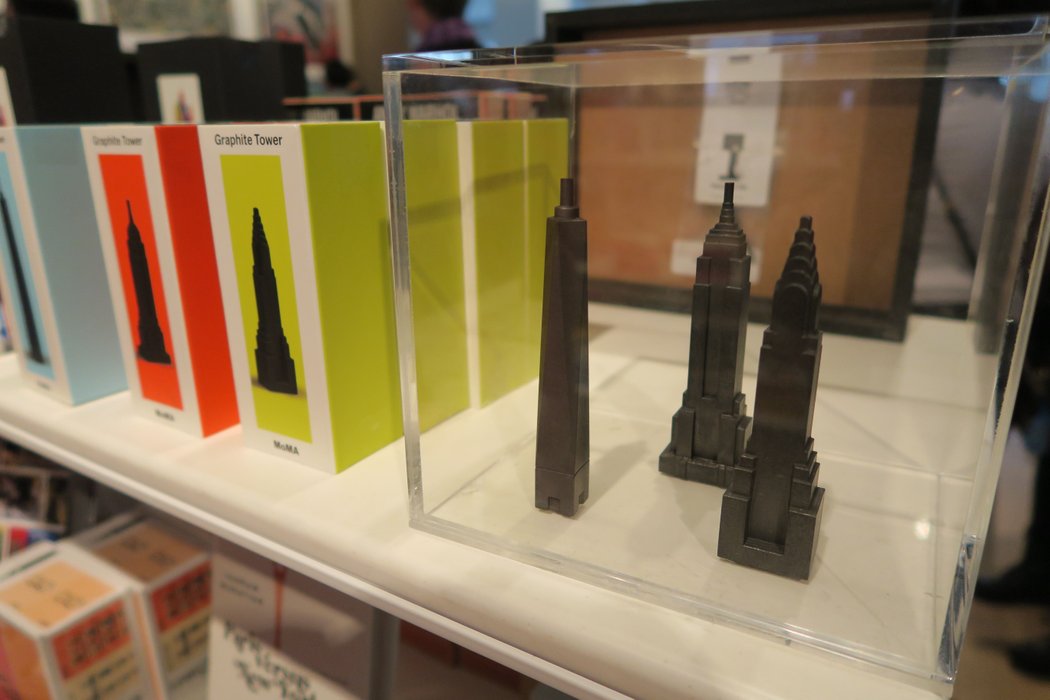 This NYC skyline chess is so just….. COOL!
這套紐約天空線國際象棋,太有型吧﹗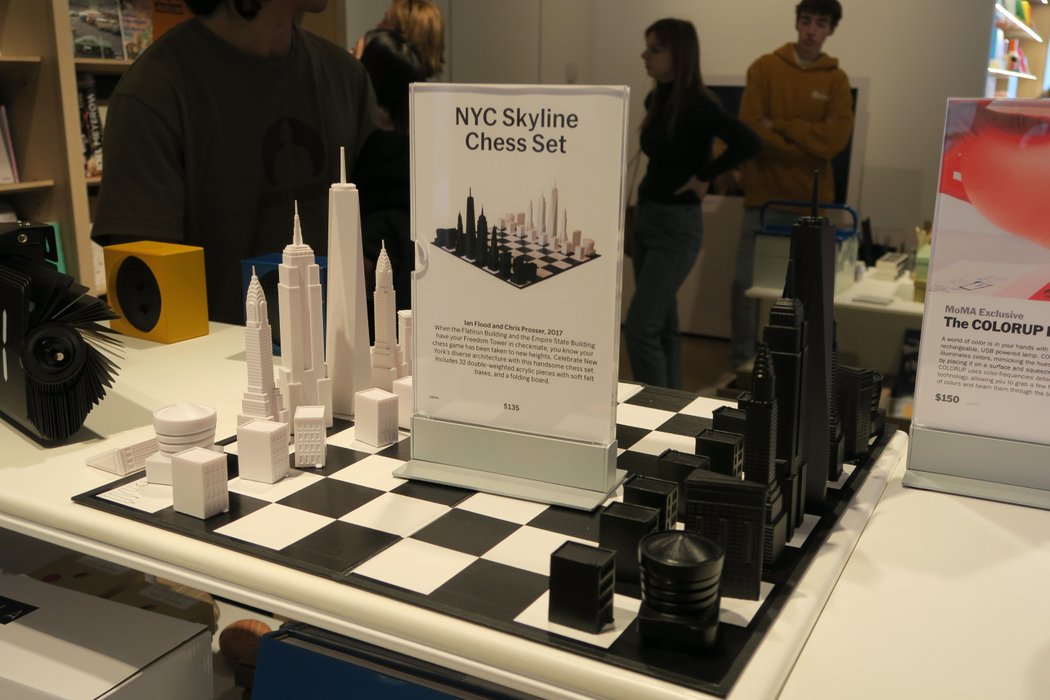 Yayoi Kusama again....
無處不在的草間彌生姨姨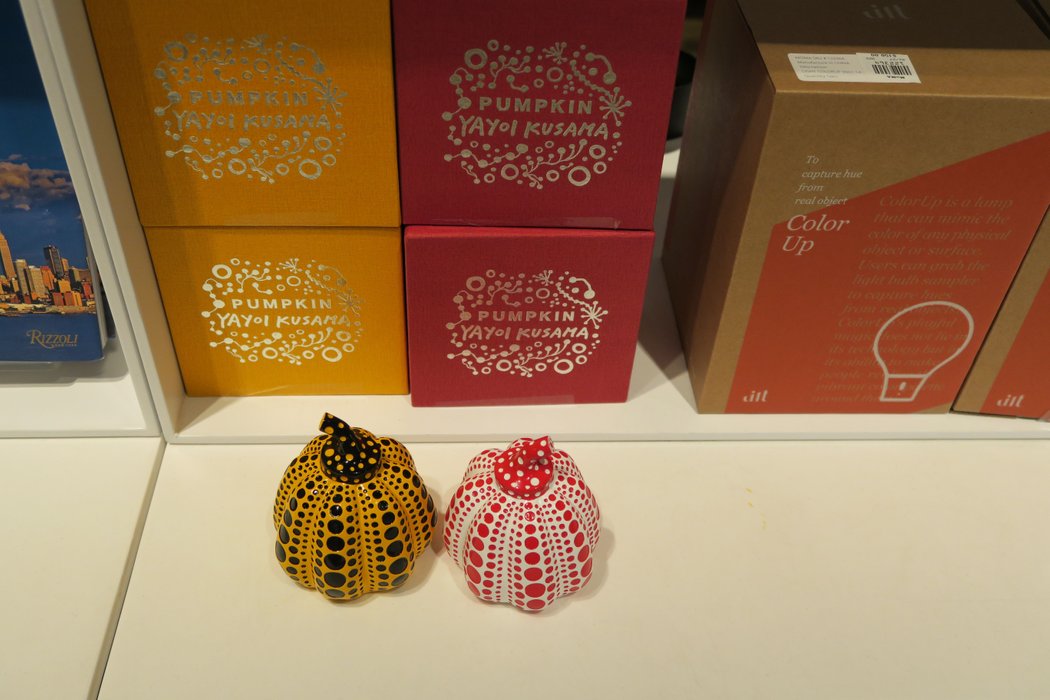 ---
Thank you for keep reading to this part. I think you really want to visit this famous museum. Let me give you some advice then…..
既然你都看到這裡了,應該還是很想去,我就給大家一些心得吧….
---
Unofficial tips for visiting by Anariggie
Aanariggie非官方參觀小提示
Tips 1: Free entry section 😄
If you just want to see The Starry Night of Van Gogh and other masterpieces, please don't miss the chance of free entry on every Friday evening.
Free Entry Section: 4pm-8pm, every Friday
To avoid long queue and too many visitors, I suggest you can enter after 6pm. 1 – 2 hours is pretty enough. (Don't worry. No queue on normal days….)
提示1:免費入場時段

如果只欣賞梵高或其他大師級作品,可選擇把握每星期的免費入場時段,可輕鬆省回USD25的入場費。
免費時段:逢星期五4pm-8pm
若嫌免費時段擠迫,可考慮當日晚一點才進場,例如6pm過後就是非常好的選擇,這樣入場就不用排長隊了。(放心,平日要錢時段,入場完全不用排隊)
Tips 2: Masterpieces Location 😄
Those masterpieces are on 5th floor. Don't waste your time on other floors with free entry. Sorry, MoMA!
提示2:瞄準大師位置

入場後可直接到5樓,因為所有最著名的作品都在這層,連同其他樓層,逛2個小時已十分足夠。
Tips 3: Avoid Backpack 😄
Backpacks are refused to enter the galleries and have to be stored in checkrooms. Thus, you can save more time if you no need to queue for checkroom. (Queue are long even in normal days.)
提示3:盡量避免帶背包

美術館規定背包必要放於儲物室保管,若想把握免費時間,就避免帶背包,免得排隊入場後,又得排隊放包包。(儲物室平日也要排長龍……)
Tips 4: Attractions in Walking Distance 😄
MoMA is located at midtown of Manhattan. Many attractions are in walking distance. Times Square and Broadway in west. 5th Avenue in east. Central Park in north. Grand central station in south. So be smart when you plan your visit.
提示4: 鄰近大量景點

MoMA位於紐約曼哈頓繁華的中城區,往西走是時代廣場及百老匯區域,往東走是第五街名店區,往上走是中央公園,往下走是中央車站,全部也是可步行的距離。如何安排行程?你懂的。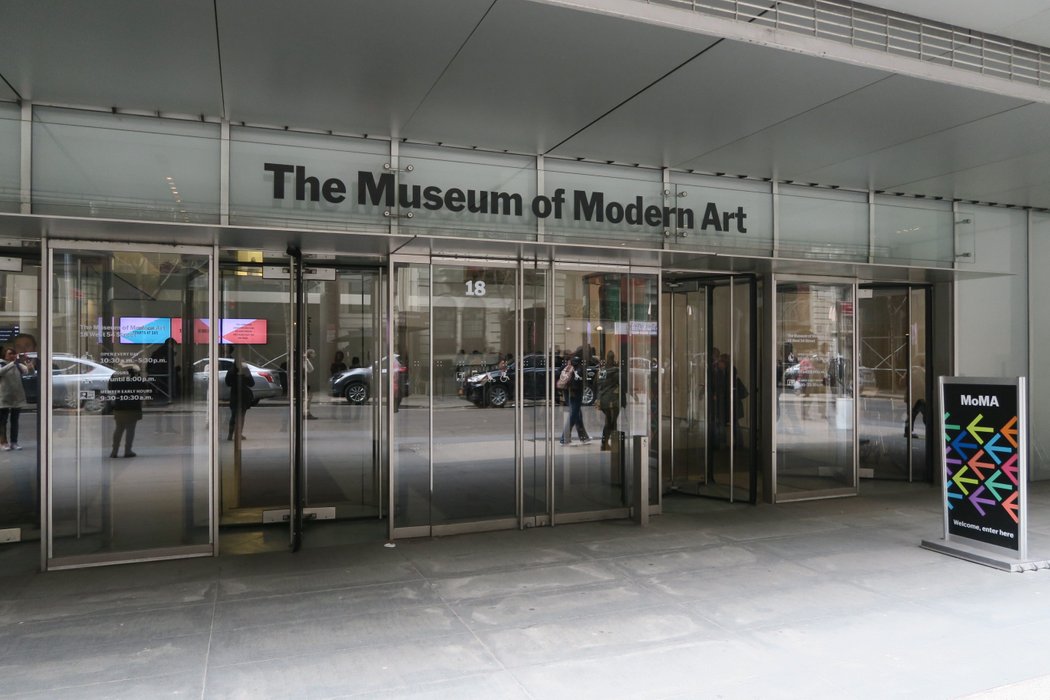 Museum of Modern Art(MoMA), New York
Location: 18 West 54 Street, Manhattan (Nearest subway station: 47-50 St. Rockefeller Centre, B/D/F/M Line)
Hours: 10:30am – 5:30pm (open daily) / Open until 8pm on Fridays
Admission(USD): Adults $25/ Seniors $18 / Students $14 / Children Free
Free Section: 4pm-8pm, every Fridays
https://www.moma.org/
紐約現代美術館MoMA
地點:18 West 54 St, Manhattan (最近地鐵站 - 47-50 St. Rockefeller Centre, B/D/F/M Line)
開館時間:10:30am-5:30pm (每天開館) / 星期五至8pm
入場費(USD):成人 $25 / 長者$18 / 學生 $14 / 兒童免費
免費時段:每星期五4pm-8pm
https://www.moma.org/
---
More Museum in New York to come............
---
My travel
不鬥文藝鬥創意- Melbourne NGV藝術館的驚喜﹗Ideas rocks - National Gallery of Victoria, Melbourne