Hello Steemiens,
This is in continuation to my travel series for which I already covered few of the interesting places in India.
This is about a place where the great actor of Hollywood has been fell in love with, For him this was like a Paradise In Earth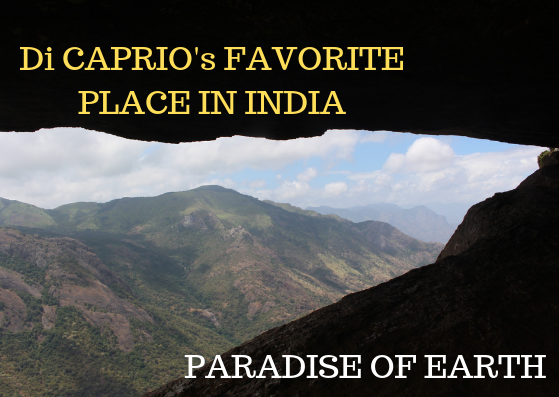 As I made this blog to publish as a book, you may not be able to travel to this place through my eyes but as travel blog since my primary intention then was to reduce as much about me like I, My, Myself etc.
Please Read On.....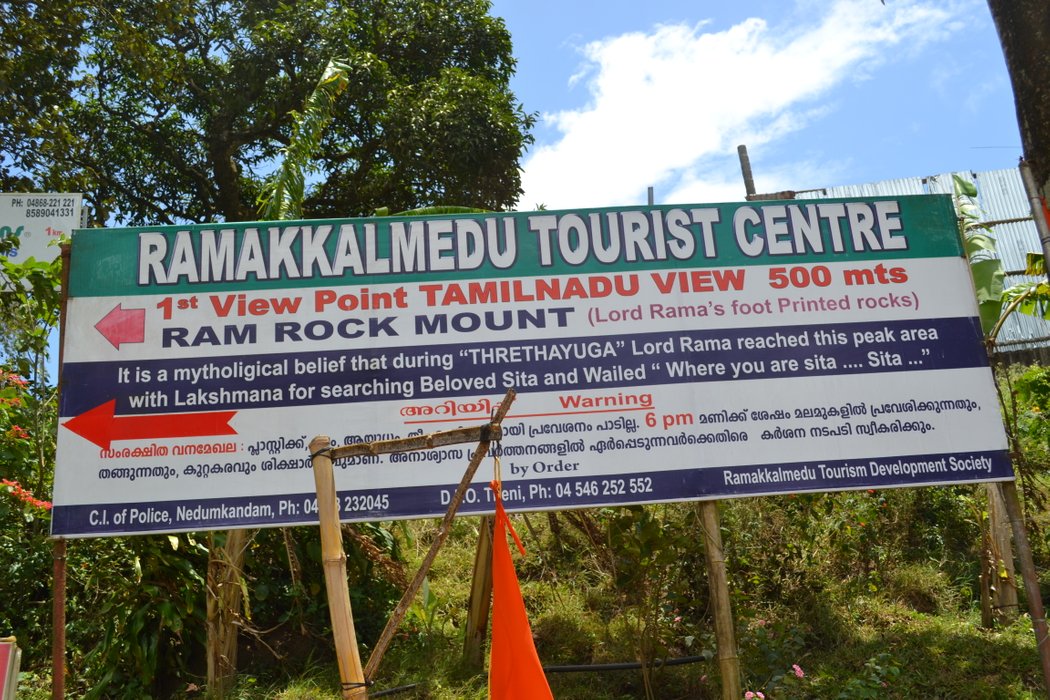 Any relation between Titanic fame Oscar award winner Hollywood actor DiCaprio and Ramakkalmedu; a small hill town in the state of Kerala. "Yes" is the answer as he has been mesmerized by the natural beauty of this place to such an extent that for him "If there is a paradise on earth, it is here", is the tag he given to this place while on a short holiday he spent here. A place close to the border wilh Tamilnadu, a destination which is not very popular but very much attractive with its geographical terrain and bright landscape all around.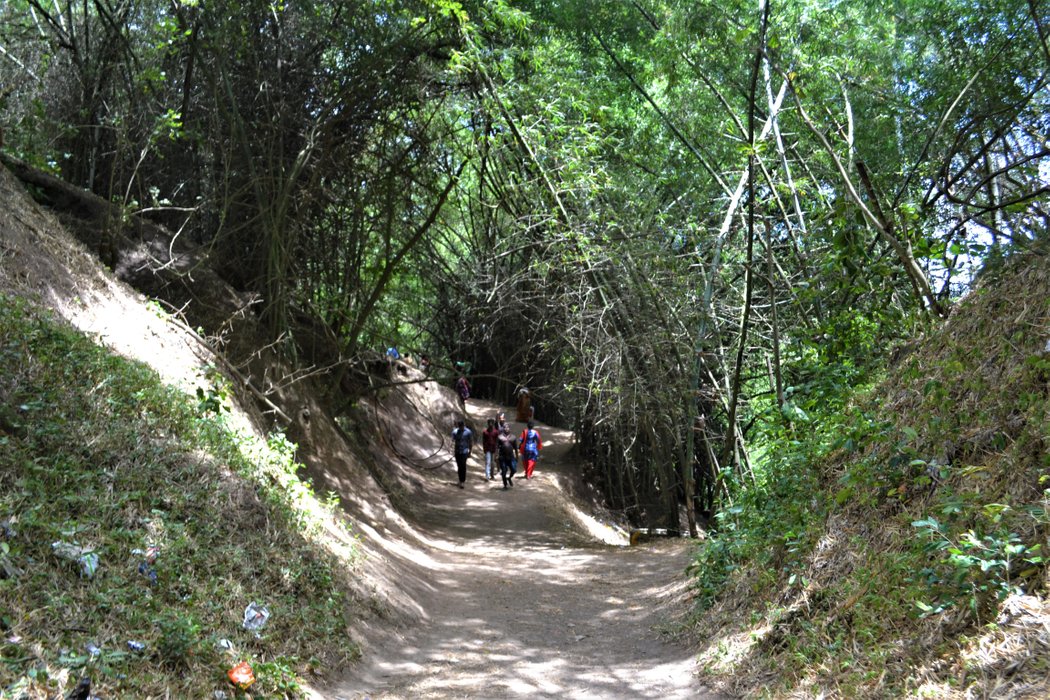 This is situated in Idukki district's Kattappana, one of the rare location in south Kerala, India that has been still noticeable for its natural beauty than manmade multistoried buildings and shopping complexes that looks like concrete jungles. Within a short distance from town there are many places to explore namely associated with the Asia's largest arch Dam known as Idukki Dam.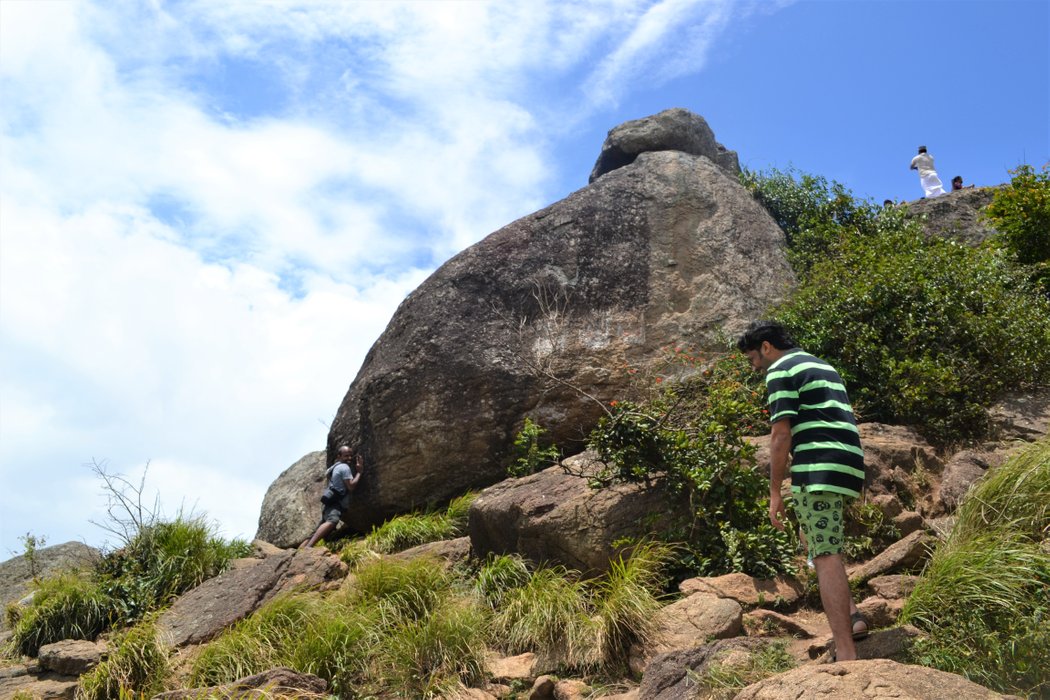 For those who are fond of myths this place is linked with Lord Rama as the name implies, Rama –Kal-Medu which literally means Land of Rama's Stone. It is a windy place also that there are many wind mills installed in many parts across this small area.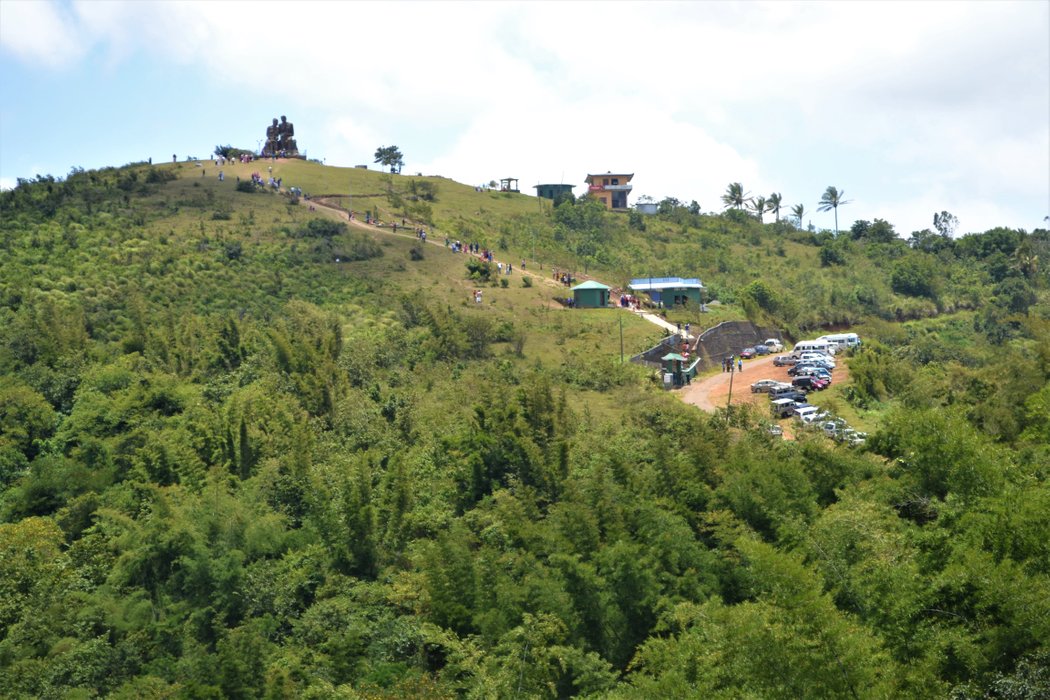 The journey till the location does not looked so exciting. We parked our car and started moving towards the entrance where there were two roads. One going to a not so difficult hilly terrain and the other towards a strata of rocks with a slight steep to be climbed with little difficulty if anyone interested. We chose the second one first and even then I was having no clue what this trip is all about.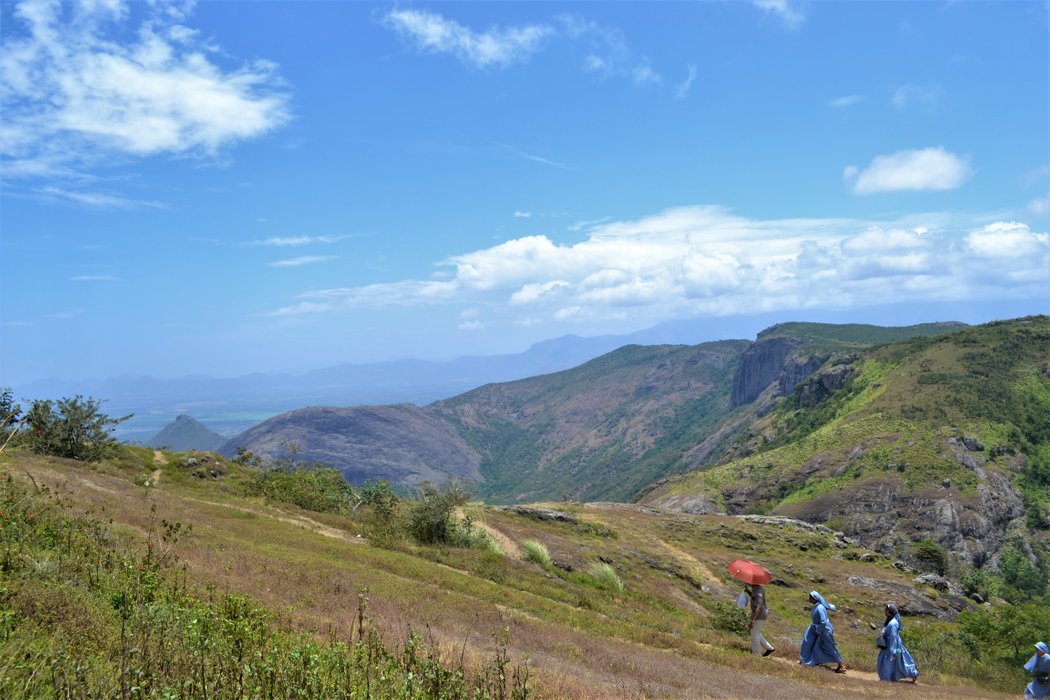 As we climbed little by little sometimes through very narrow space spending enough time for photos and selfies, the view from every point was changing to different landscapes. Many couples and groups were also seen keenly enjoying this trekking if it can be called so.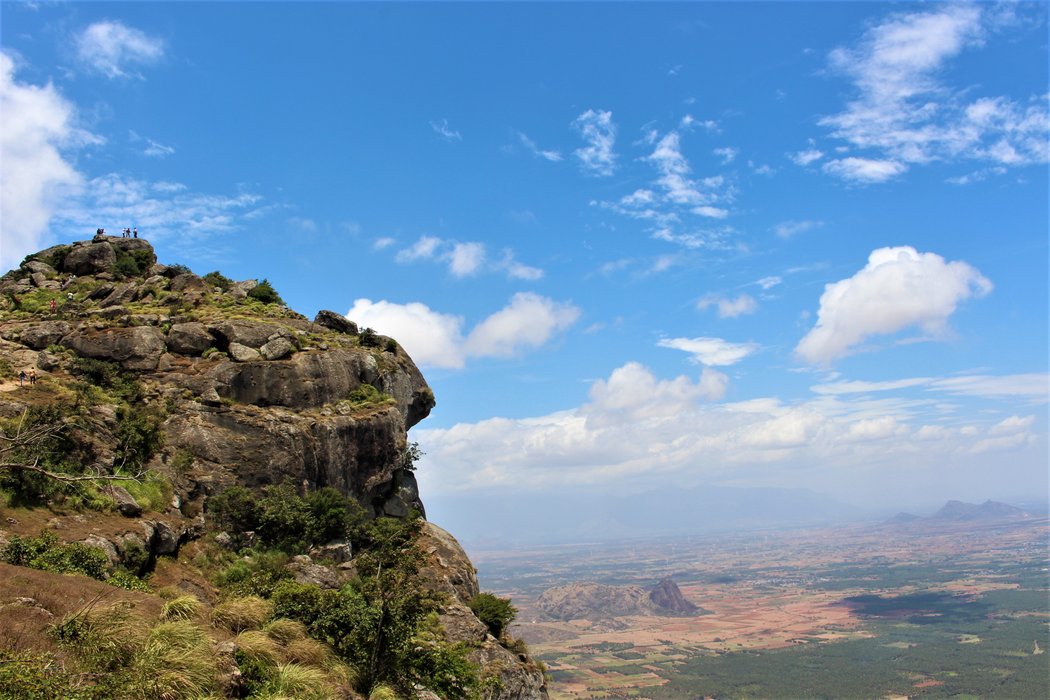 After few minutes we were in an area that was of plains from where we could see Tamil Nadu on the other side. And still the rocks to be climbed stood tall at a fair distance with few people atop. We decided to move further towards with the hope of climbing the peak through few cleared pathway among the plain-.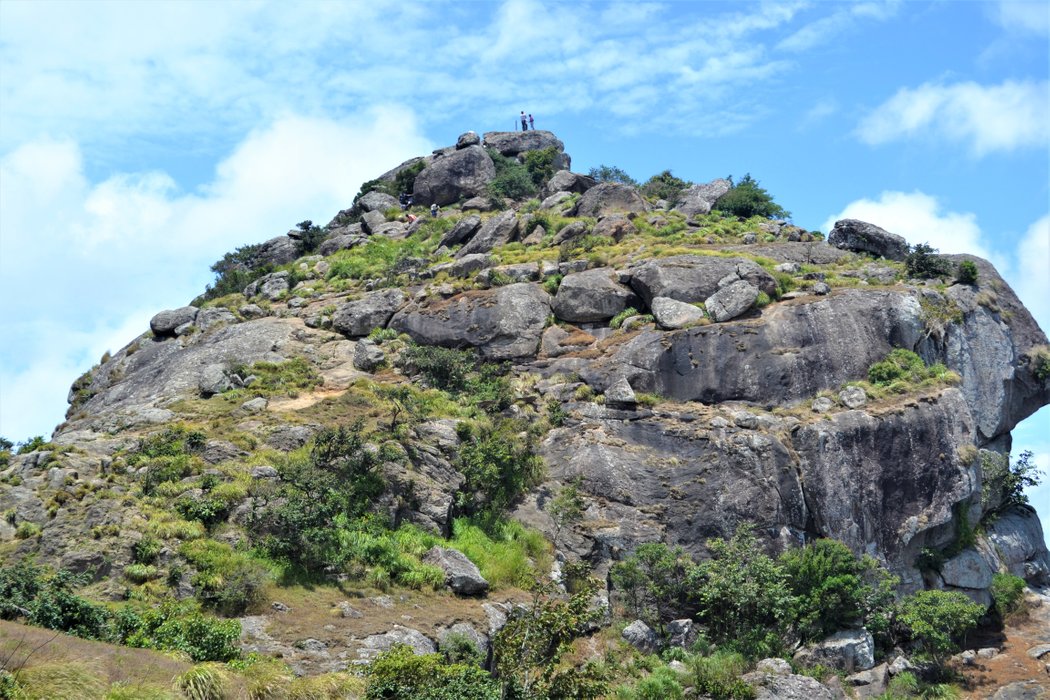 It was not always like only those mesmerizing beauty that makes a trip a memorable one, but the geographical profile of the nature in such unhabitated place also plays a part in enjoying rare sights in between. As we walked towards the rocky mountain such a scene was what everyone seemed to be wondered with. On the right side a huge gigantic sized rock and breath taking deep valley leaving so little space to the left of it.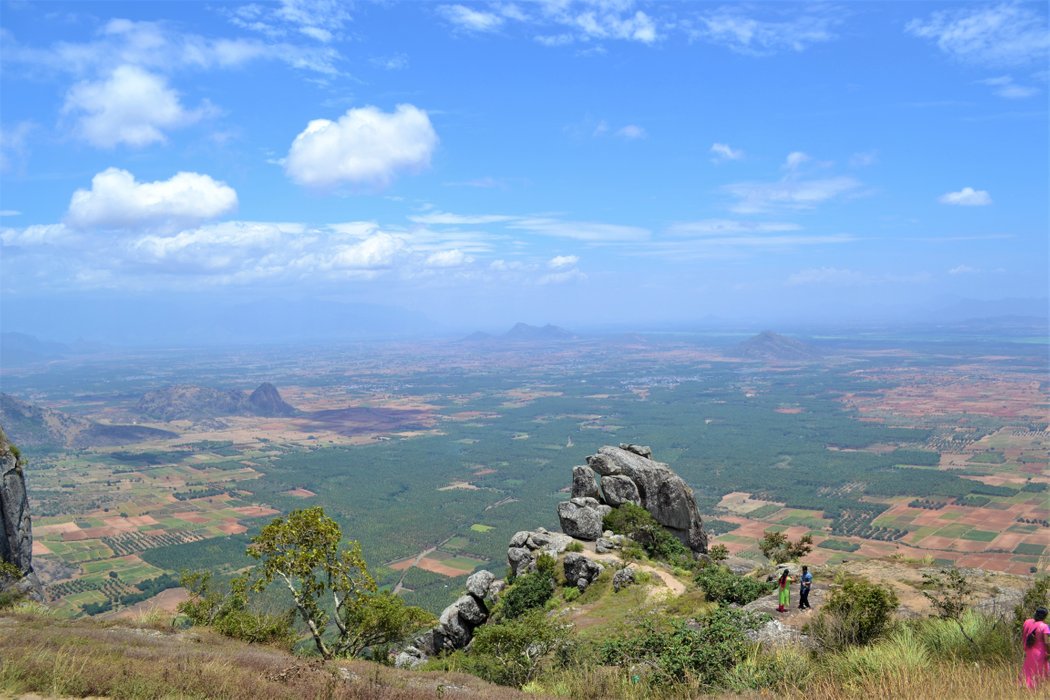 The narrow space was sufficient only for one person to walk at a time. Some villages or town far away in the valley spread across on a vast area was visible on a closer look. Two of my friends tried walking in that available narrow space to see how far they can go and to see what surprise there on the other side, but nothing special though.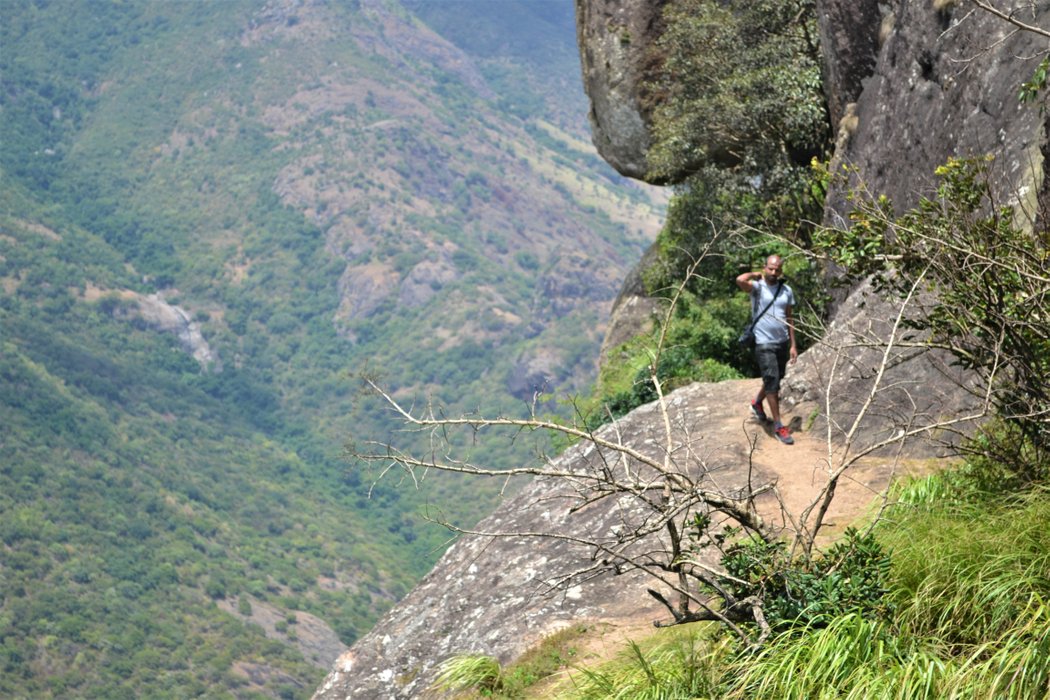 Wind started blowing in a heavy pace as we climbed and it doesn't took us much time to reach the top leaving only one set of huge rocks with just enough width for one human being to move across. Few visitors were already on top and I have to defy my age to overcome the slight fear to force myself climb up as a matter of fact. But the spectacular geography of the nature all around looking from the peak was another marvelous sight to be cherished for a long time.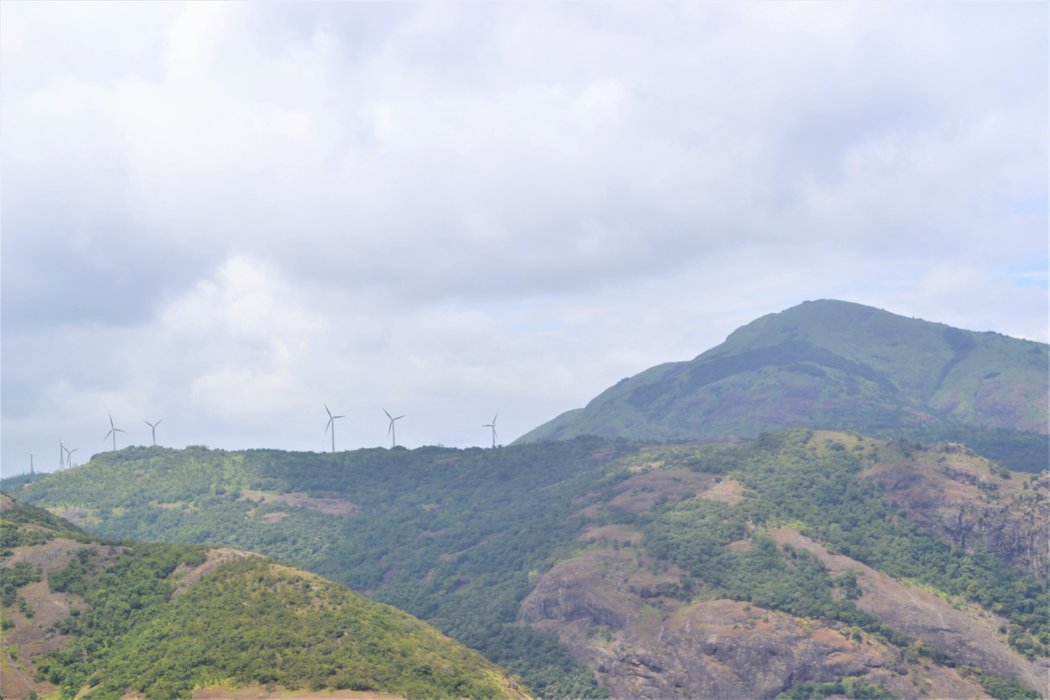 As it mentioned, on one side it was Tamil Nadu looking far down covering an area that human eyes could reach. Since the distance might had been too high nothing substantial was notable from there though . What surprised me at the top of the rocks was a survey mark or more technically a station point fixed as permanent mark embedded in concrete. As a civil Engineer it was so easy to identify its importance.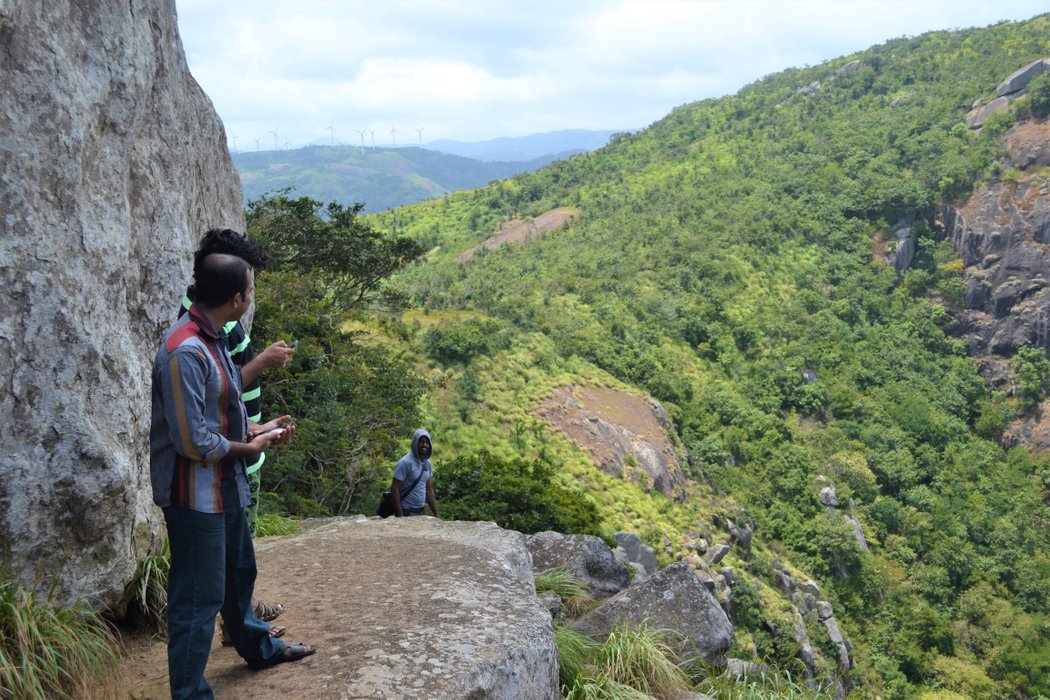 It is used as a base mark based on which other points are located to profile the boundaries in simple terms, made me to ponder too how states were marking the borders as I was standing in Kerala and if drop a stone on to the left it would fall in Tamil Nadu.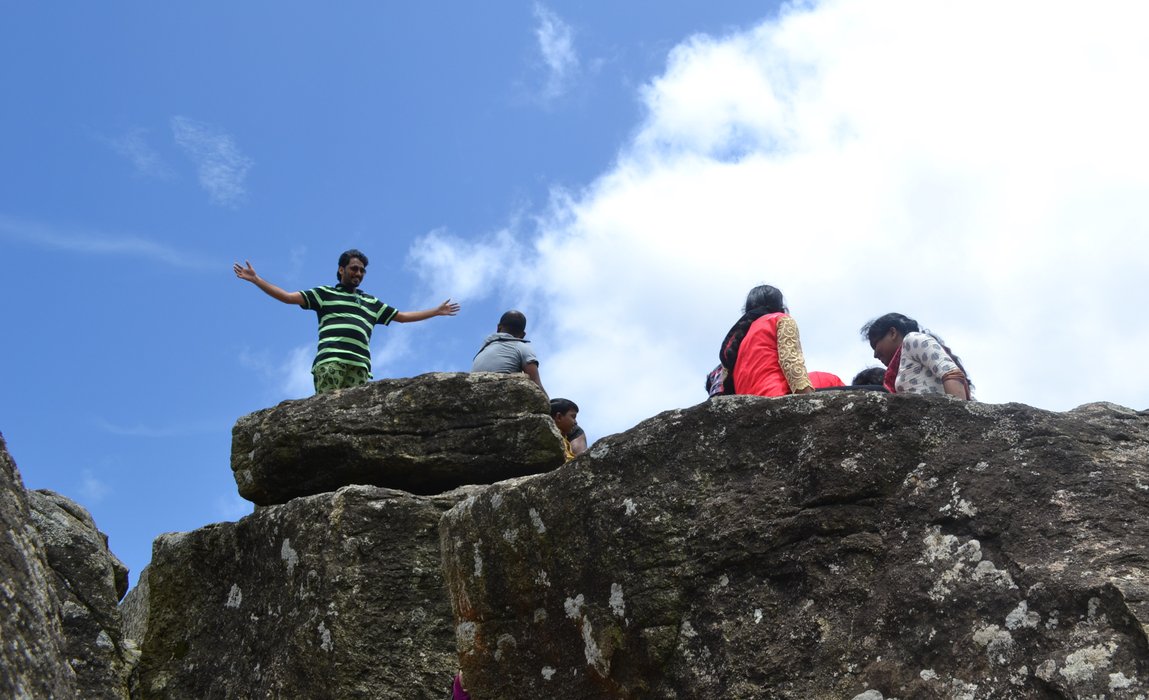 Wind was blowing strongly with sun God at its peak that drained our energy and as we were walking back an old man was selling butter milk mixed with green chilly and ginger along with some other stuff which brought a much needed relief for every one.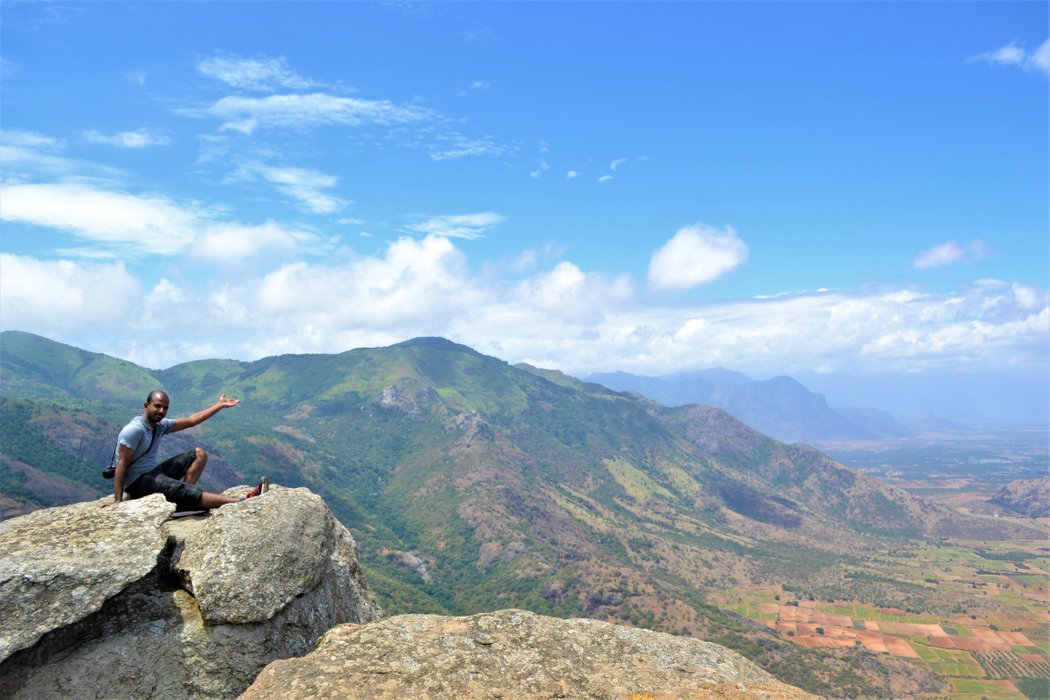 The trip remains incomplete without a walk to the other nearby location, may be more important due to man made structure also other than the location is still same to enjoy the natural beauty of this hilly place.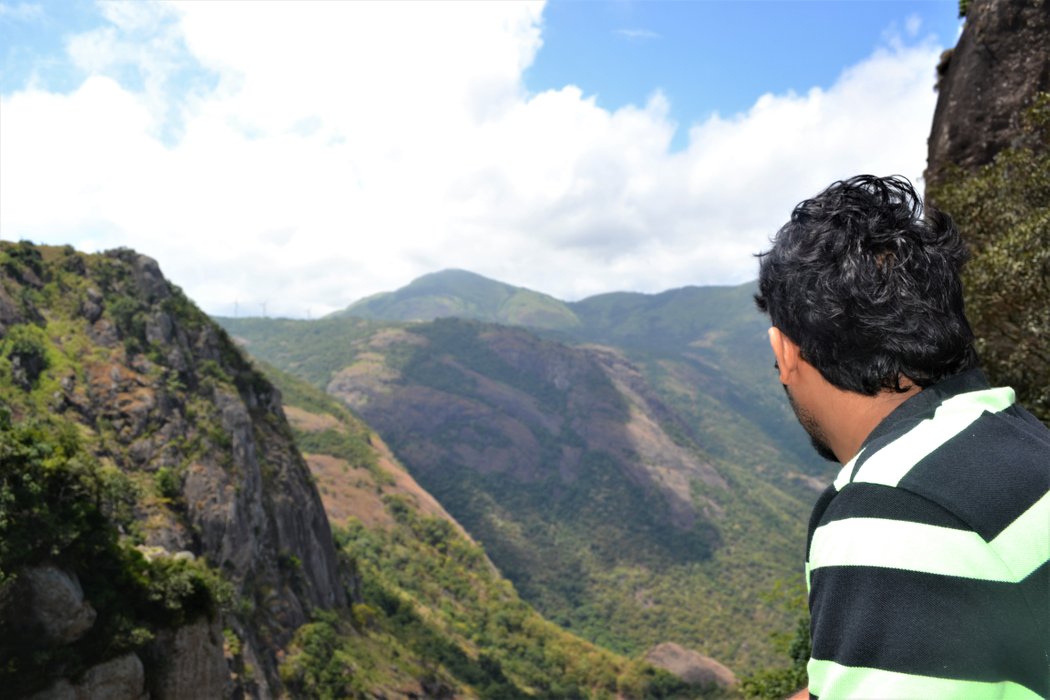 Gigantic statues of a man and women known as Kuravan and Kurathi is installed in this another eye catching location. Legend is that their's were the brain behind to help the then authorities to identify the location of Idukki dam.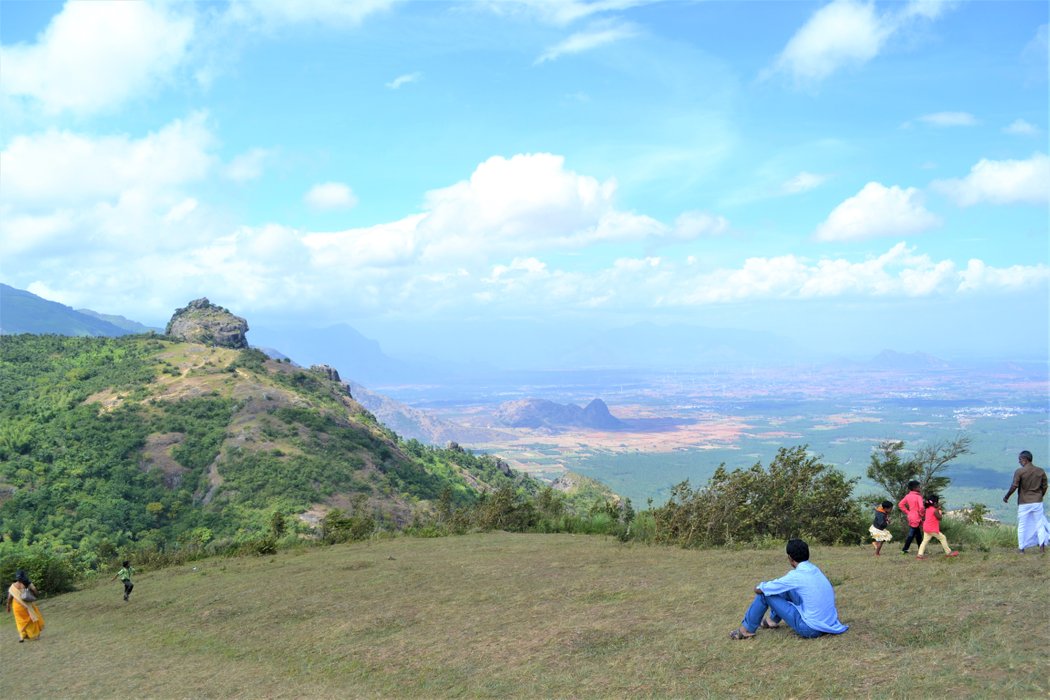 This tiny village along the border of Tamil Nadu and Kerala is highly recommended for a day trip which is around 13 Kms from Kattappana or 32 km from Nedumkandam or Kumily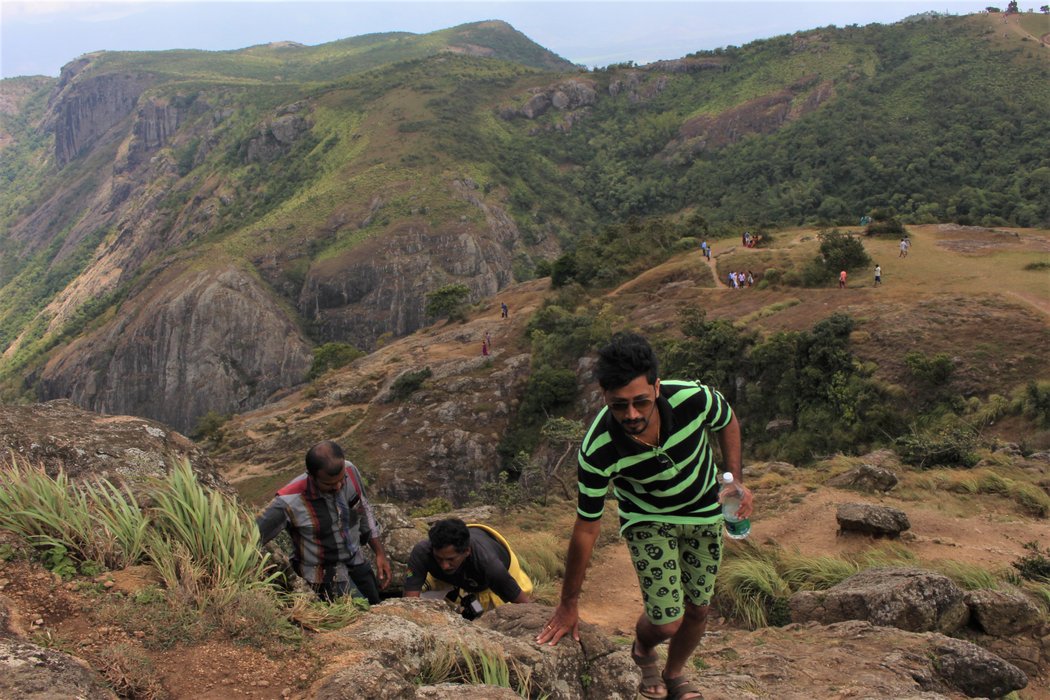 It made sense and didn't surprise me when I think about why DiCaprio fell in love with this place.

NOTE: This has been originally posted in my own blog (www.exploredeindia.wordpress.com) as given in my profile.
Hope You all liked it
Warm Regards.