Hello Steemians
I hope you're having a great day.
Those who are following my blog; must know my thirst for travel and tours.
Whenever I get some free time... I leave my house and I try to travel to different places.
There are many historical and natural places in Bangladesh.
I went to a lot of places and still I want to visit more.
So... this post is about my first day out with friends.
We went to Baliati Palace that time.
About Baliati Palace: Source
Baliati Palace is the palace of the landlord who ruled over a large area.
It is located at the village of Baliati in Saturia Upazila in Manikganj District, Bangladesh.
We were too young at that time and we didn't have smartphone or camera at that time.
I brought a keypad nokia mobile from a relative to capture some photos.
Photos resolution was not so good.
Let's see some photos of this tour and I'll try to talk about em.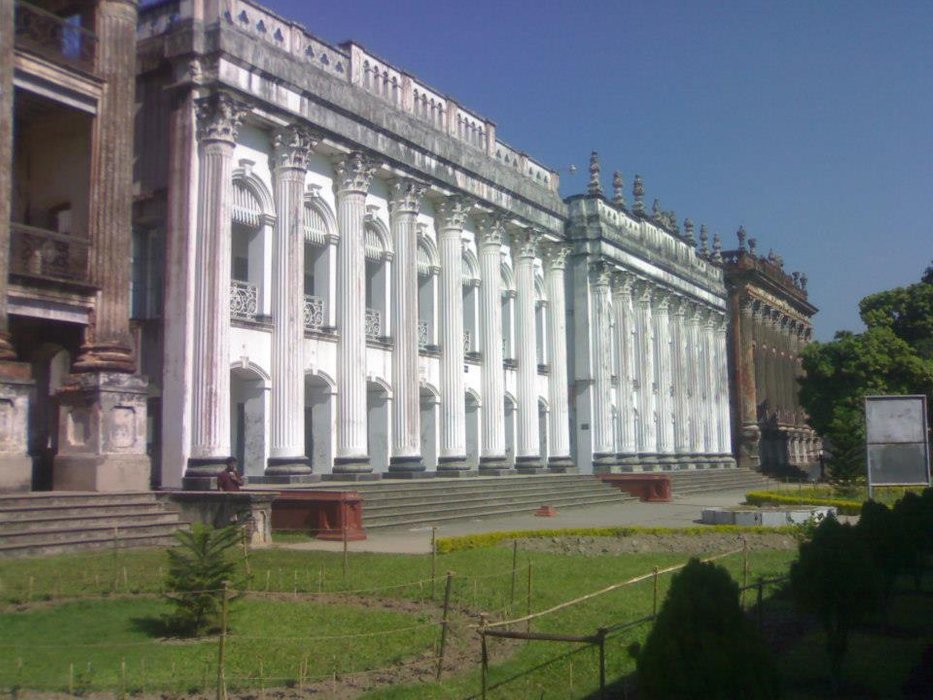 Front view of the palace.
There are 4 buildings at the front side which you just saw in the above photo.
More buildings are at the back side of these buildings.
The white building of left side is being used as a museum (A floor only).
That museum contains many belongings of those landlord.
It's not allowed to take pictures of that museum so I don't have any photos of inside the museum.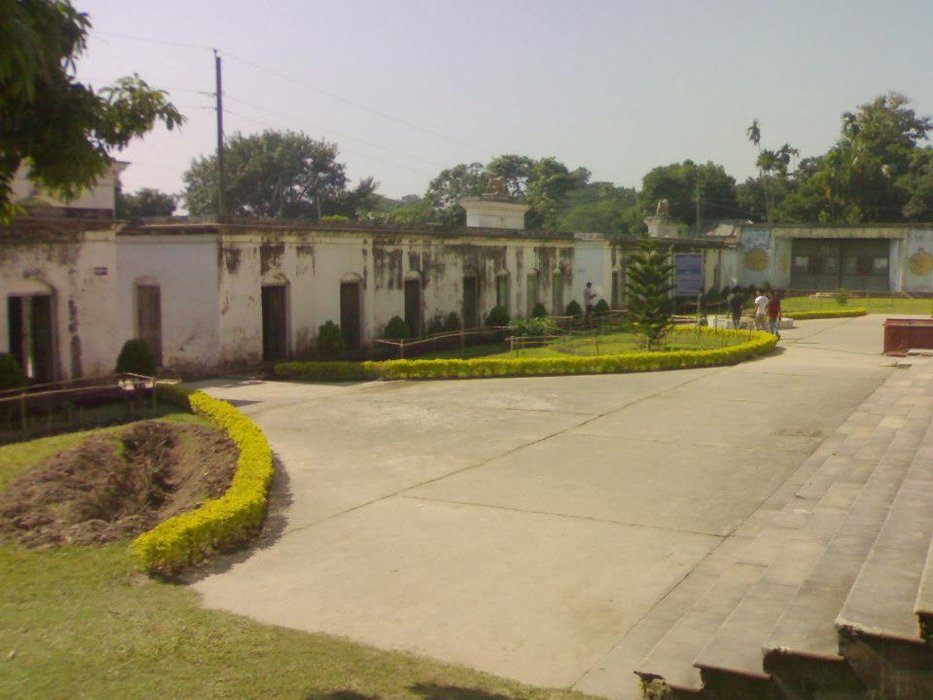 This is the front courtyard.
It's not like this anymore as it changed in times.
Right now ... it has many plants with beautiful flowers and the place is now well clean.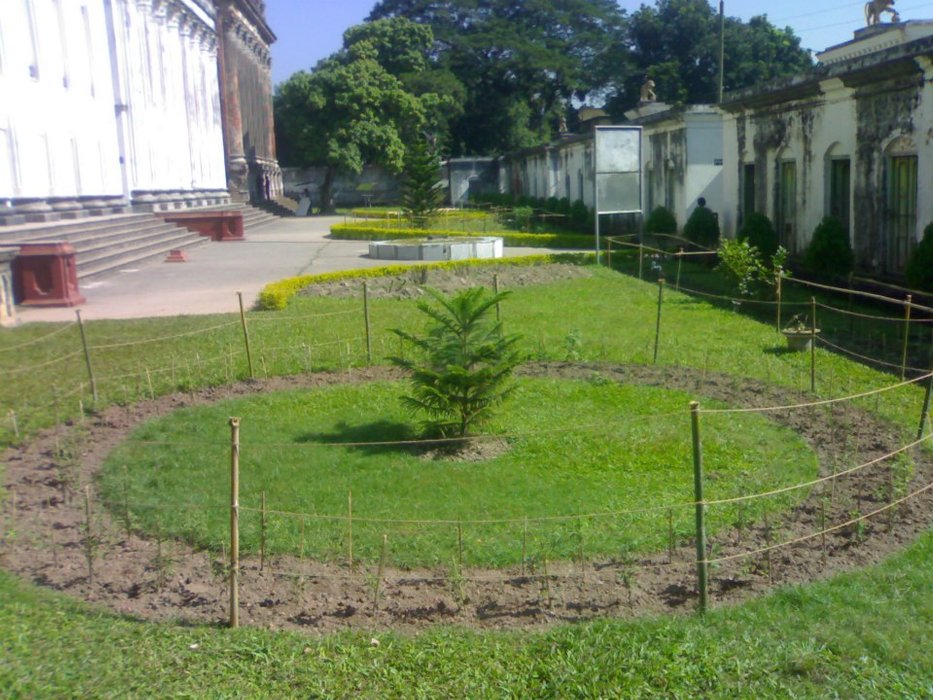 There was a newborn plant there at that time.
I don't recall whether I've seen this tree or not the last time I visited there.
Let's see an interesting photograph of us (the whole team of 6 persons.).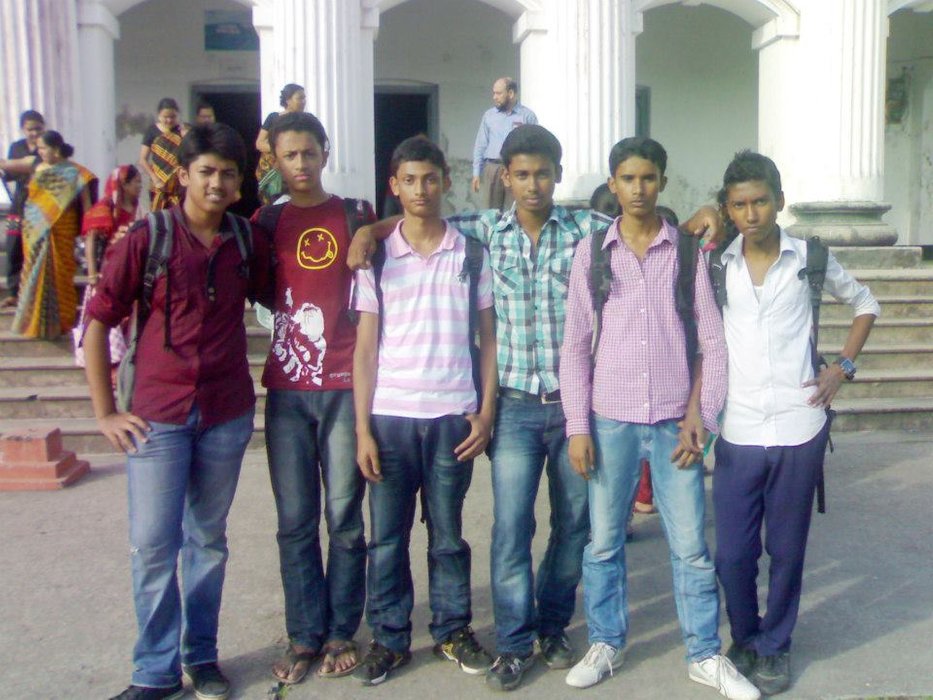 Left one is Naeem Nepun; @tanjit/@bong101 is right beside Nepun and then Iftakhar Rashed then Shuvo then me, @ashikstd and that's Foysal Ahmed Akash at the right side with white shirt on (he was on school uniform).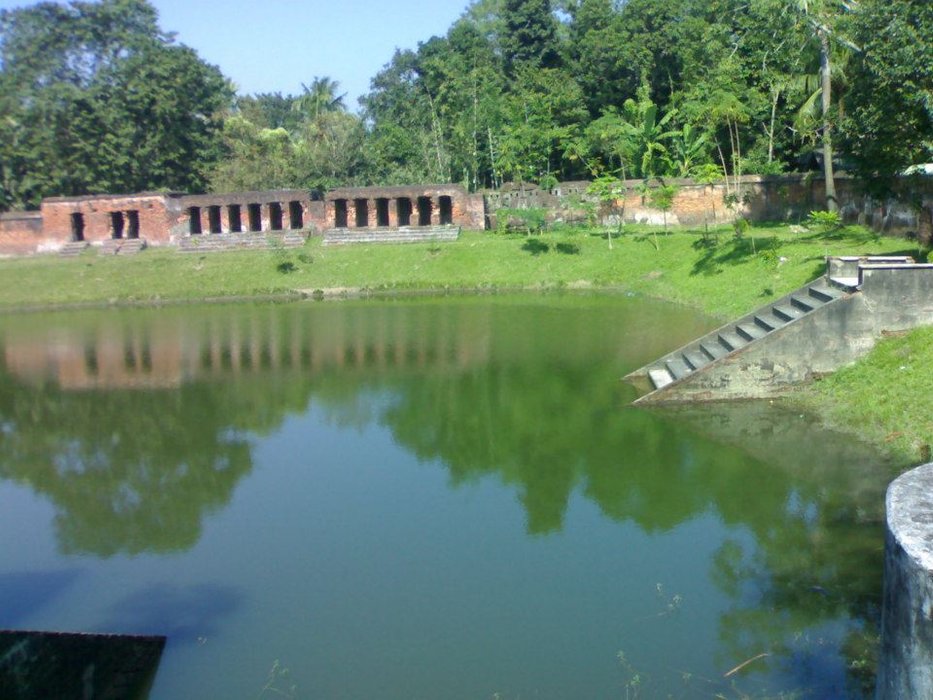 A nice and big lake at the backyard of the palace.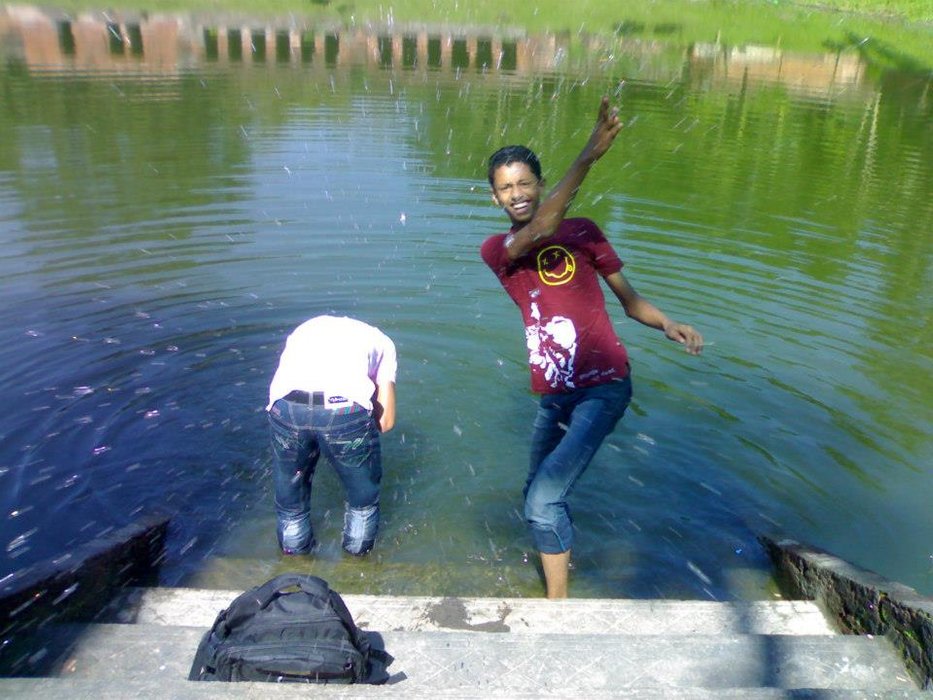 This is my friend @tanjit; having fun at the lake.
I captured the photo.
Can you look at those water drops?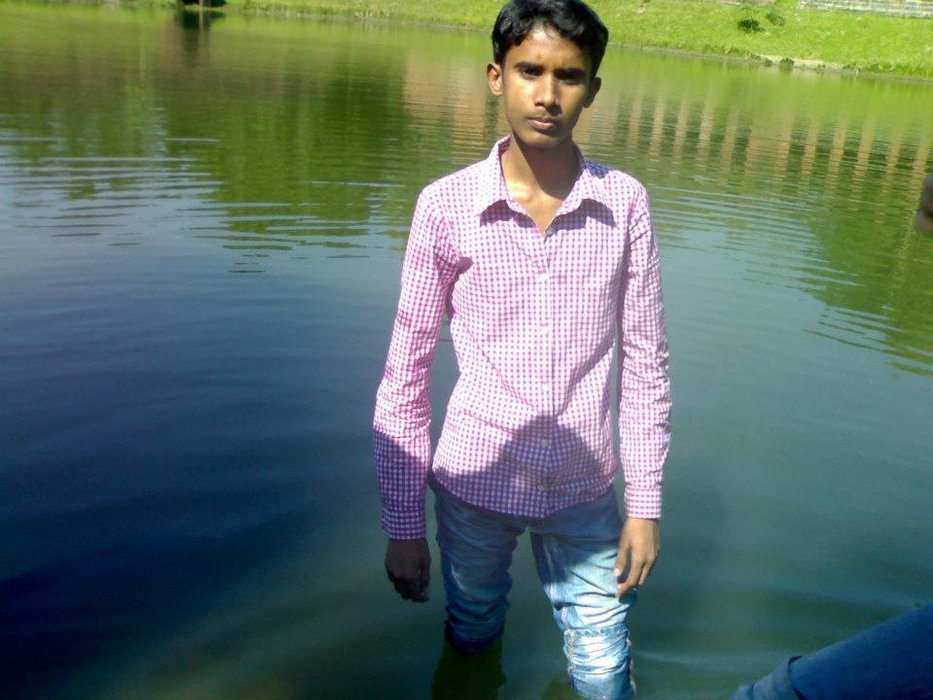 Here was my very young version at the lake.
There are many more photos of this tour but I wish to show only these ones.
This tour happened long before and this place was not well decorated at that time... it didn't have nice washrooms but it I feel it was better that time.
I traveled to this place many times after this one but I couldn't find the place like it was before.
Well... how is this post?
This is all about this post.
I'll come again with a new post.
I hope this post will be loved by all.
Gave a long time over this post.
Writing quality content is not that easy I understand that and I'm trying my best to keep up.
Any suggestion/support will be more than appreciated.
Thanks for reading the post with your valuable time.
"The End"

"About Me"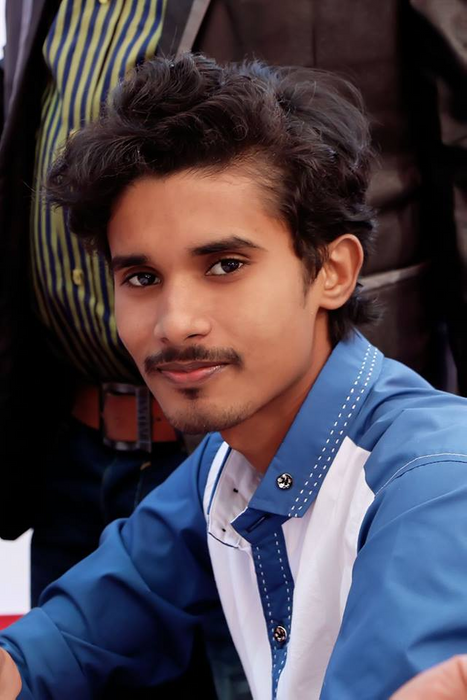 Generally...
I'm a Writer (I write poems+short stories), Traveler (I travel whenever I get free times and resources as it's a part of my life actually), Photographer (I love it too much) and Designer (Currently I'm the lead designer of a private company).
As a steemian...
I'm a curator of @onelovedtube, @helpie, @bdcommunity, @tipu, @innerblocks; moderator of @actifit and support member of @steemitbd.
Yeah I 'm trying to be a successful steemian.
I am available at discord...
My Discord ID: ashikstd#5058
Find me on..


That's all for now. I'll come with an interesting post again.

Hit the upvote button if you like this post and leave a comment if you wanna say anything about this post or my any other posts.

Please support me to keep having more of my works and you can follow me, so that you can see my future posts and you're always welcome to my blog.



"Be Good, Think Good and Do Good"