Hello Steemians,
I hope you're having a great day.
This is my travel feed of Fishery Port, Cox's Bazar, Bangladesh.
This little trip happened when I went to Cox's Bazar (The Largest Sea Beach) last time.
Do you remember anything about Maheshkhali?
Yeah I've showed Adinath Temple and Buddhist Monastery in my earlier posts and those places are from Maheshkhali, Cox's Bazar, Bangladesh.
So... Fishery Port is the port from where you need to go to Maheshkhali Island.
It was my first time there so I didn't miss to capture some photos from that place.
Let's see some photos and I'll talk about em.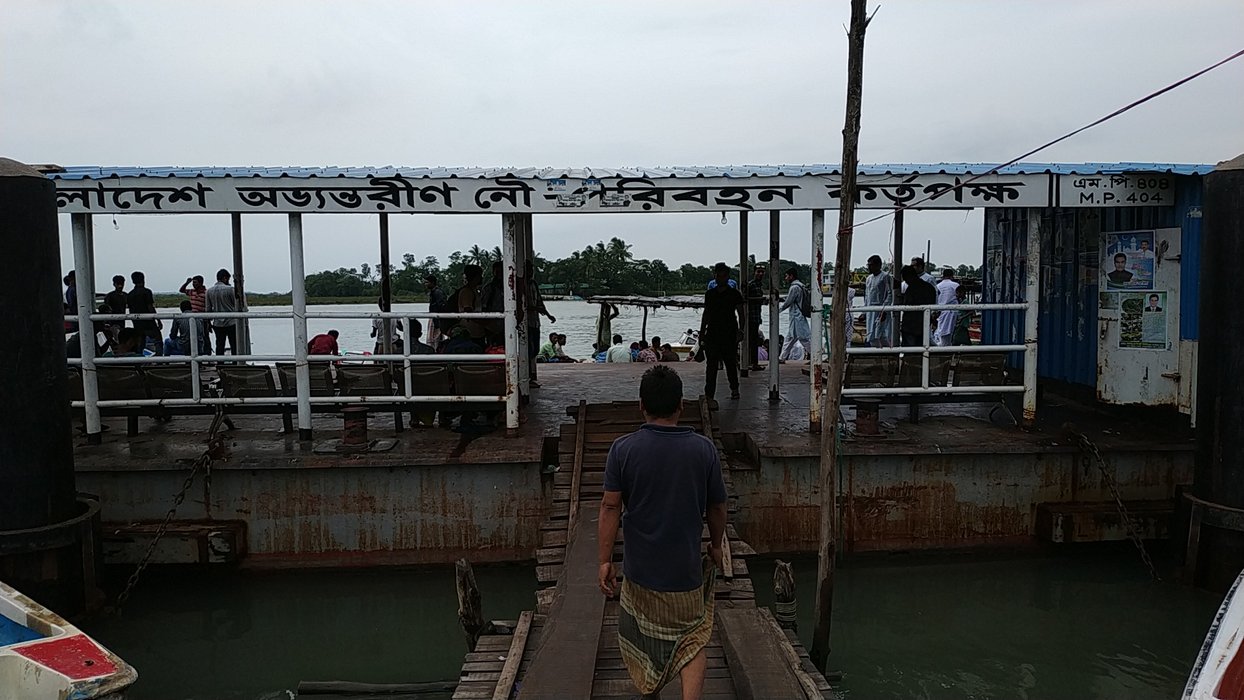 This is the port from where we had to get into a speedboat and went to Maheshkhali Island.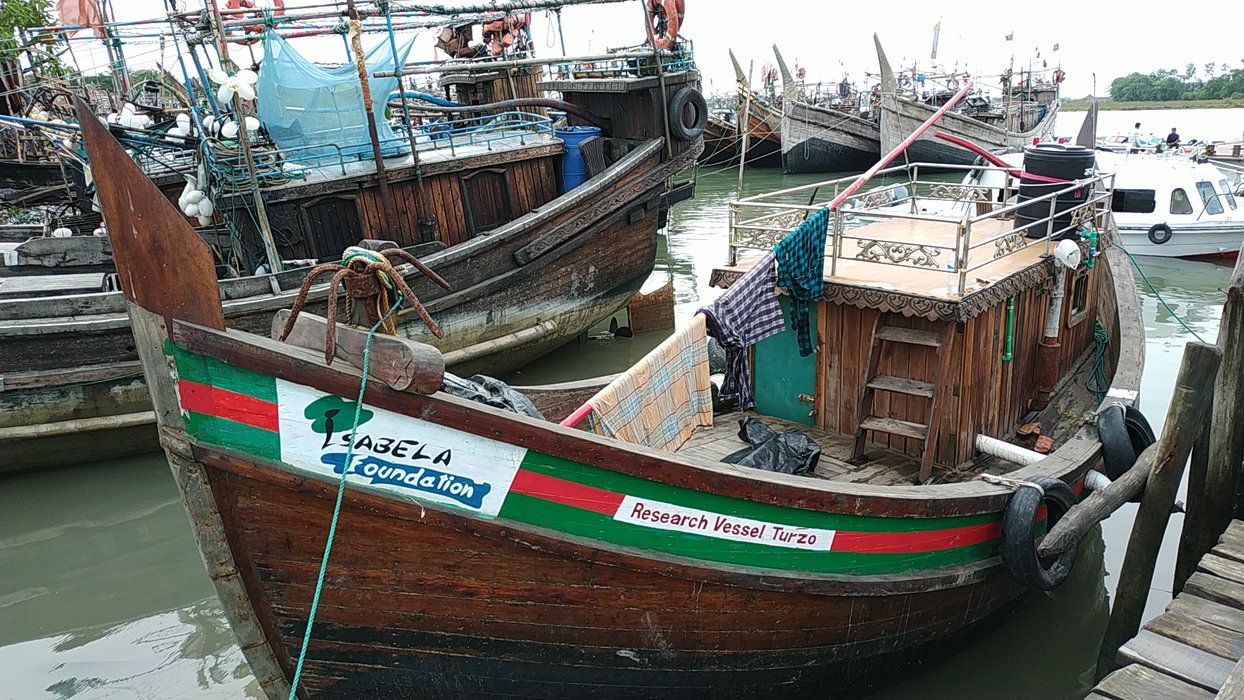 This is a small sized fishery boat.
These boats are normally being used for catch fish.
This port is also named after fishes as "Fishery Port".
This boat is somewhat special.
You know why?
Look at that green and red color.
They're meant as our national flag.
That's why this boat is special.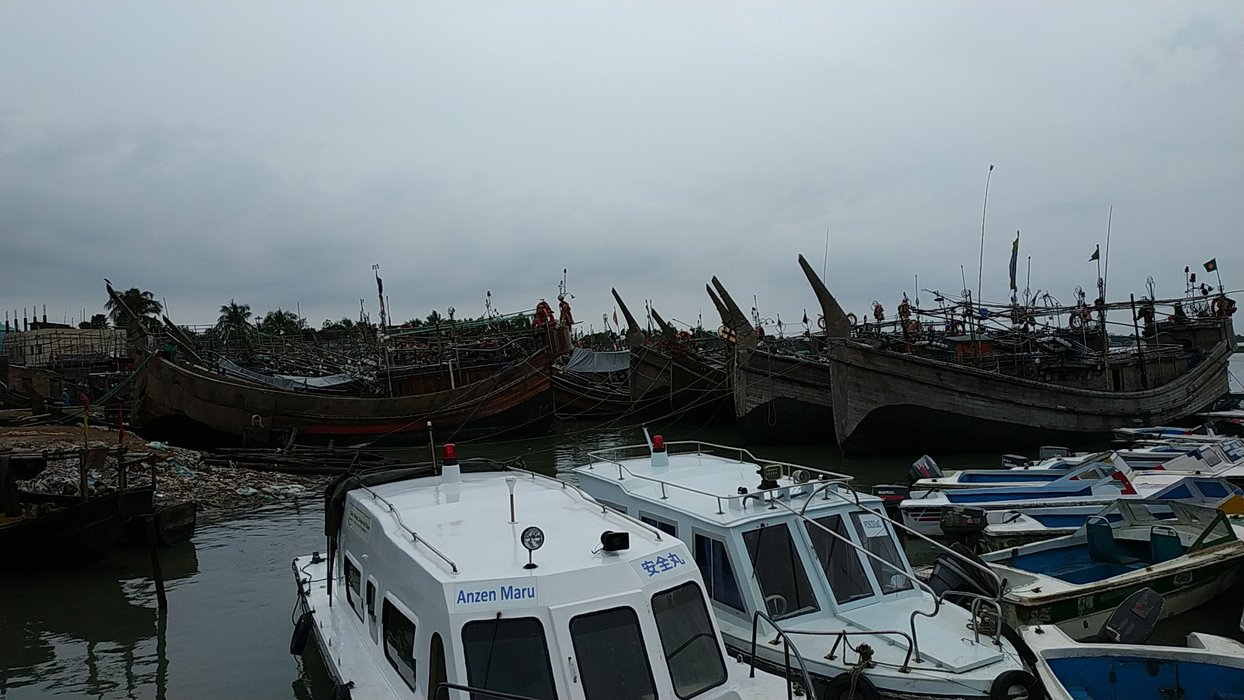 Here you can see many boat all together.
Some are for catching fishes while others are for tourists.
Those speedboats are for tourists.
And those two white boat you're seeing... I think those are safety boat.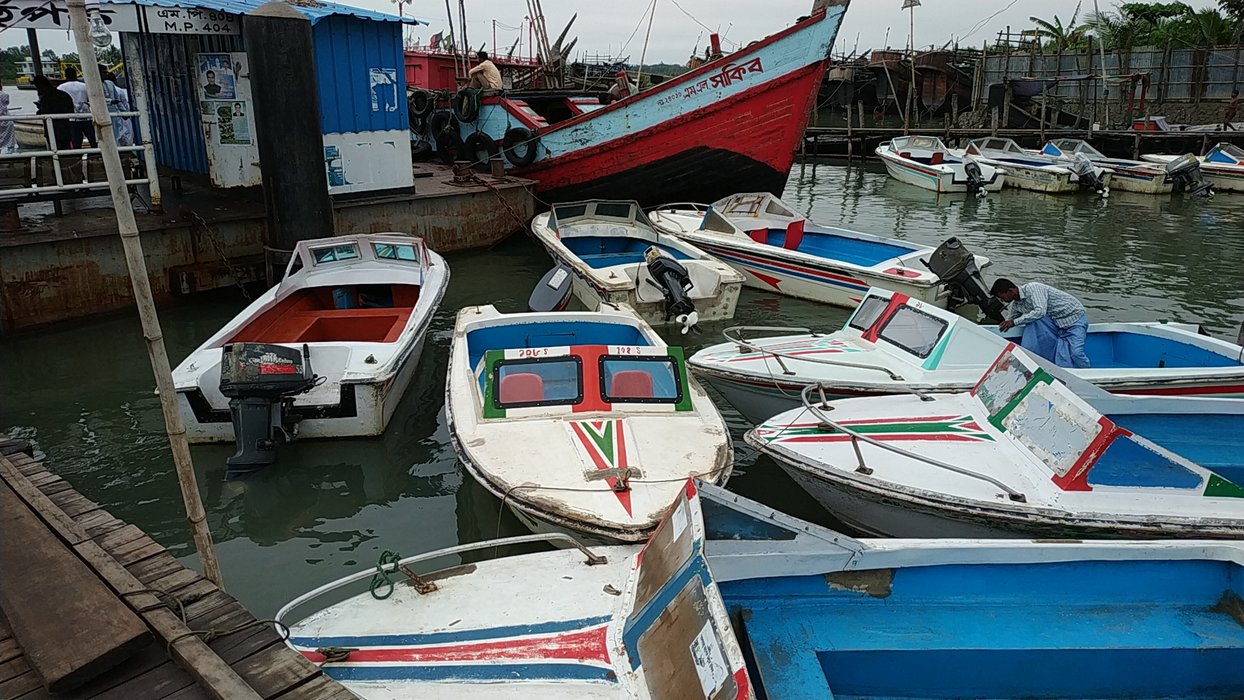 Was talking about speedboat.
They're to take tourists to Maheshkhali Island from Fishery Port.
We also used these boats to get to Maheshkhali Island.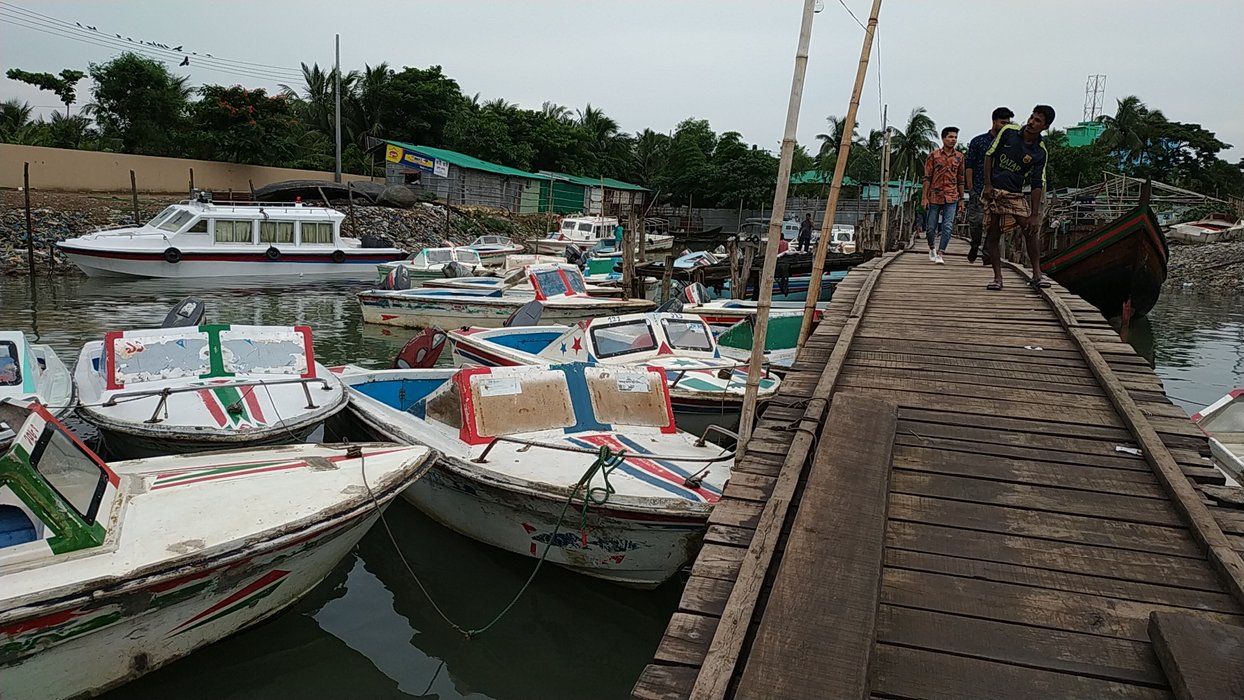 This is the wooden bridge in between the port and the nearest landmark.
Various kind of boats could be found around this bridge and it's a nice one.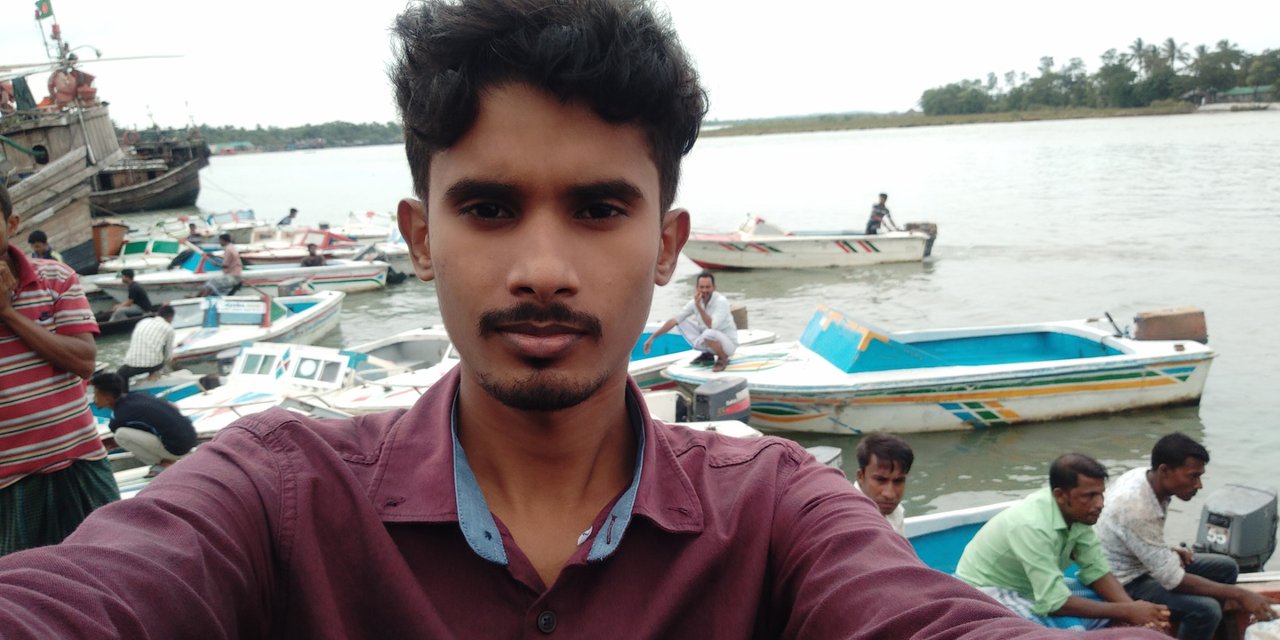 Now this is me at the port.
Captured this selfie right before we got into a speedboat.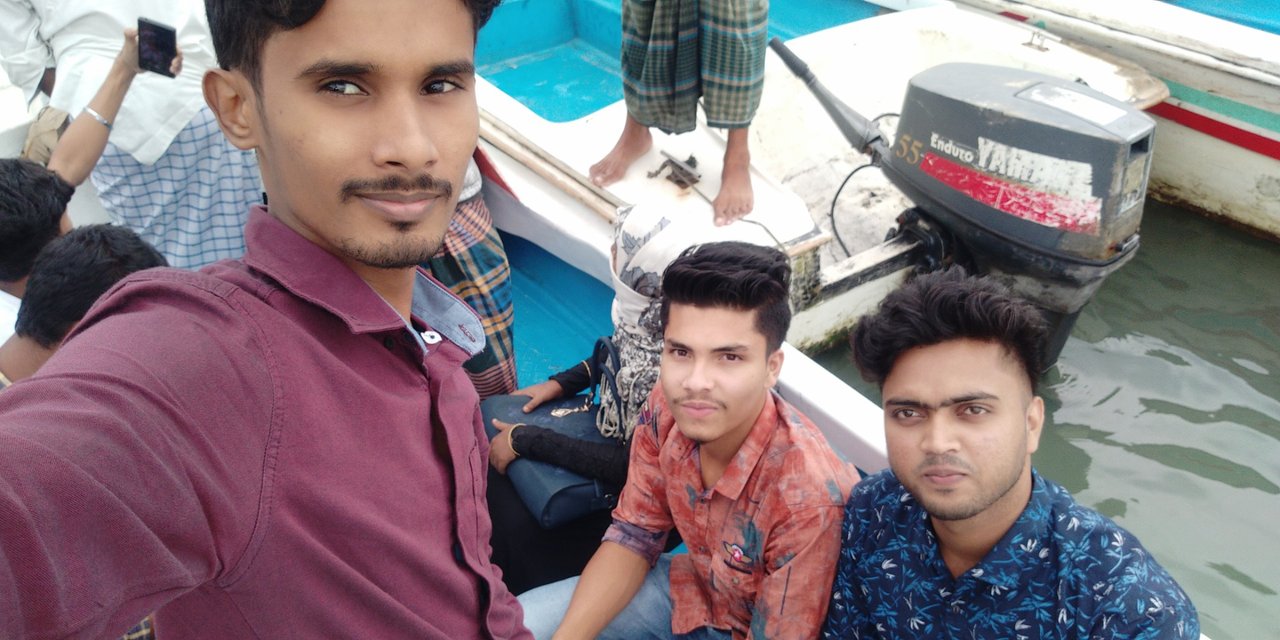 Four of us were there.
You can see three of us in this picture and my younger cousin Maruf was behind me so he is not in the picture.
There were Parvez and Mahmudul Hasan with me in the photo.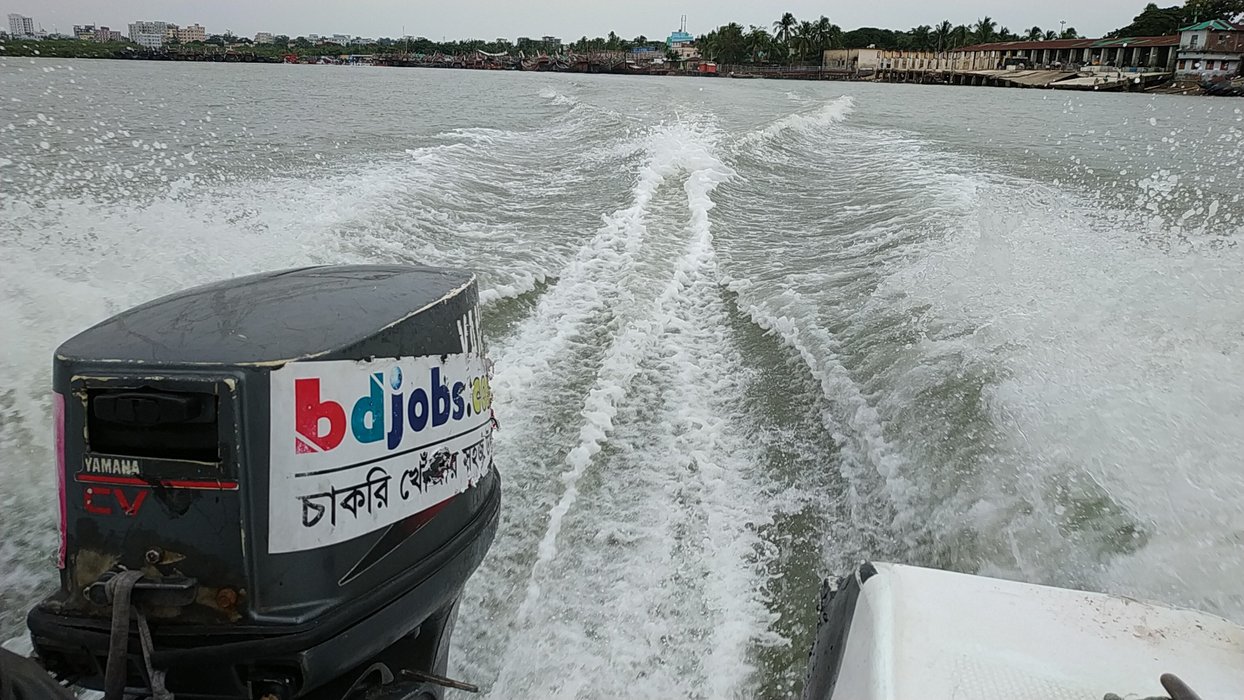 Now this is a view from the backside of the speedboat.
It looks amazing when the speedboat runs with a good speed.
Can't feel like typing anymore.
So yeah that's all for now.
I'll try to write another travel feed very soon.

"About Me"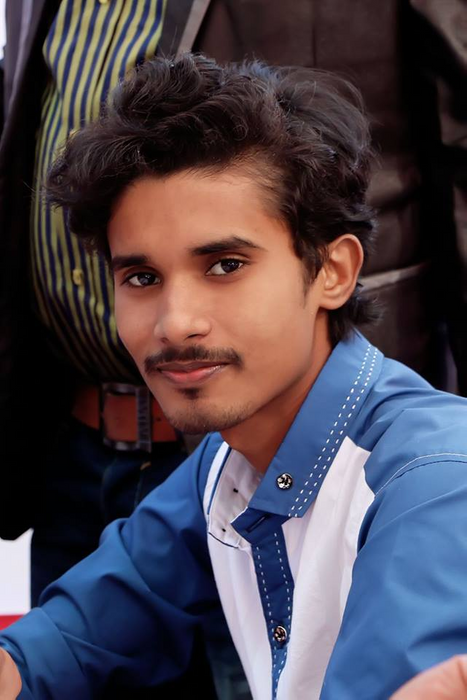 Generally...
I'm a Writer (I write poems+short stories), Traveler (I travel whenever I get free times and resources as it's a part of my life actually), Photographer (I love it too much) and Designer (Currently I'm the lead designer of a private company).
As a steemian...
I'm a curator of @onelovedtube, @helpie, moderator of @actifit and support member of @steemitbd.
Yeah I 'm trying to be a successful steemian.
I am available at discord...
My Discord ID: ashikstd#5058
Find me on..


That's all for now. I'll come with an interesting post again.

Hit the upvote button if you like this post and leave a comment if you wanna say anything about this post or my any other posts.

Please support me to keep having more of my works and you can follow me, so that you can see my future posts and you're always welcome to my blog.



"Be Good, Think Good and Do Good"