Ostatni wpis o Tirthan Valley o mały włos byłby ostatnim o moich Himalajach, bo nie planowaliśmy już więcej zwiedzania. A raczej - nie mieliśmy pomysłów, jak spędzić ostatni dzień przed udaniem się w podróż na lotnisko do Chandigarh. I wówczas nasz gospodarz i przewodnik po Tirthan Valley powiedział: Hej, to pojedźmy do Prashar Lake, akurat starczy wam czasu.
No więc pojechaliśmy.
The last entry about Tirthan Valley would be the last one about my Himalayas, because we did not plan any more sightseeing. Or rather - we had no idea how to spend the last day before going to the airport in Chandigarh. And then our host and guide to the Tirthan Valley said, Hey, let's go to Prashar Lake, you have enough time.
So we went.
Wjechaliśmy dość wysoko i ruszyliśmy ścieżką otoczoną przepięknym widokiem.
We rode quite high and walked along the path surrounded by a beautiful view.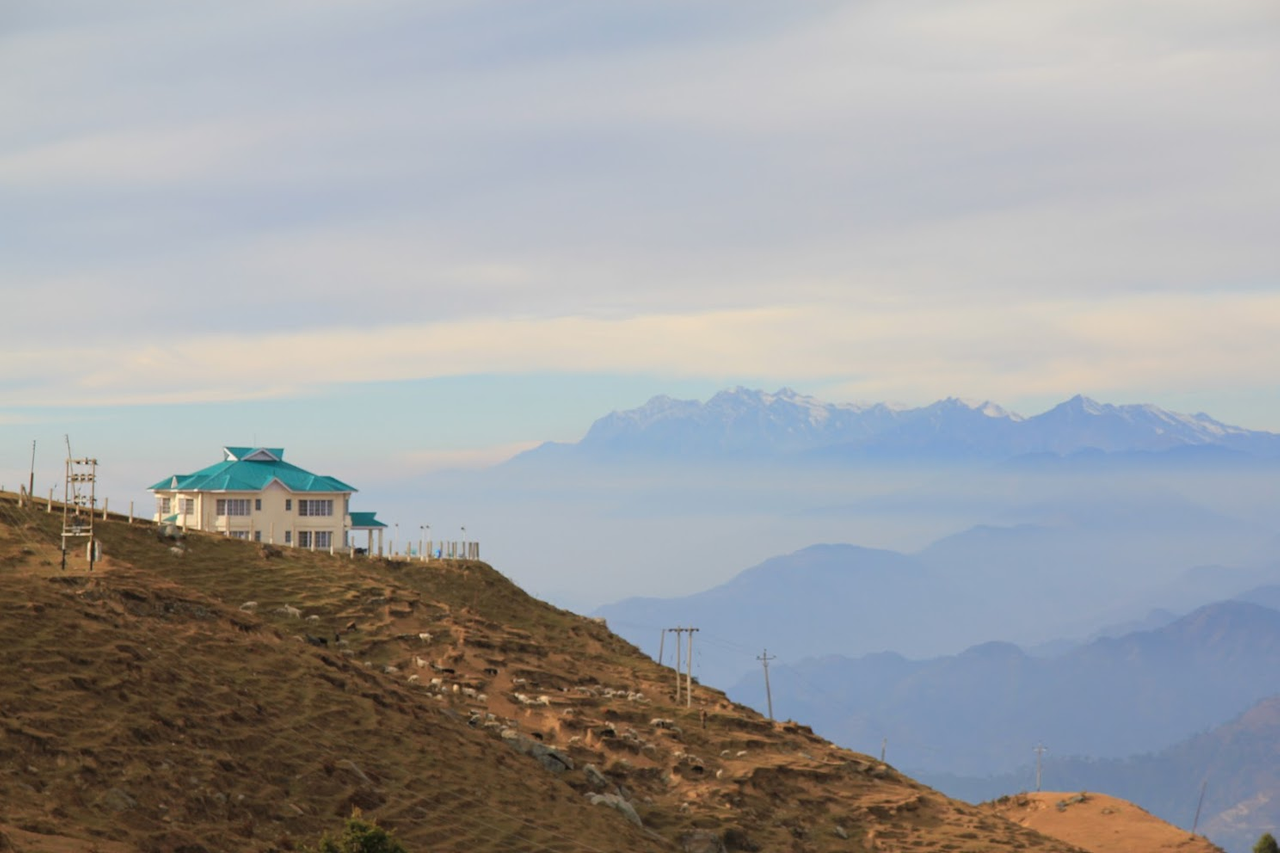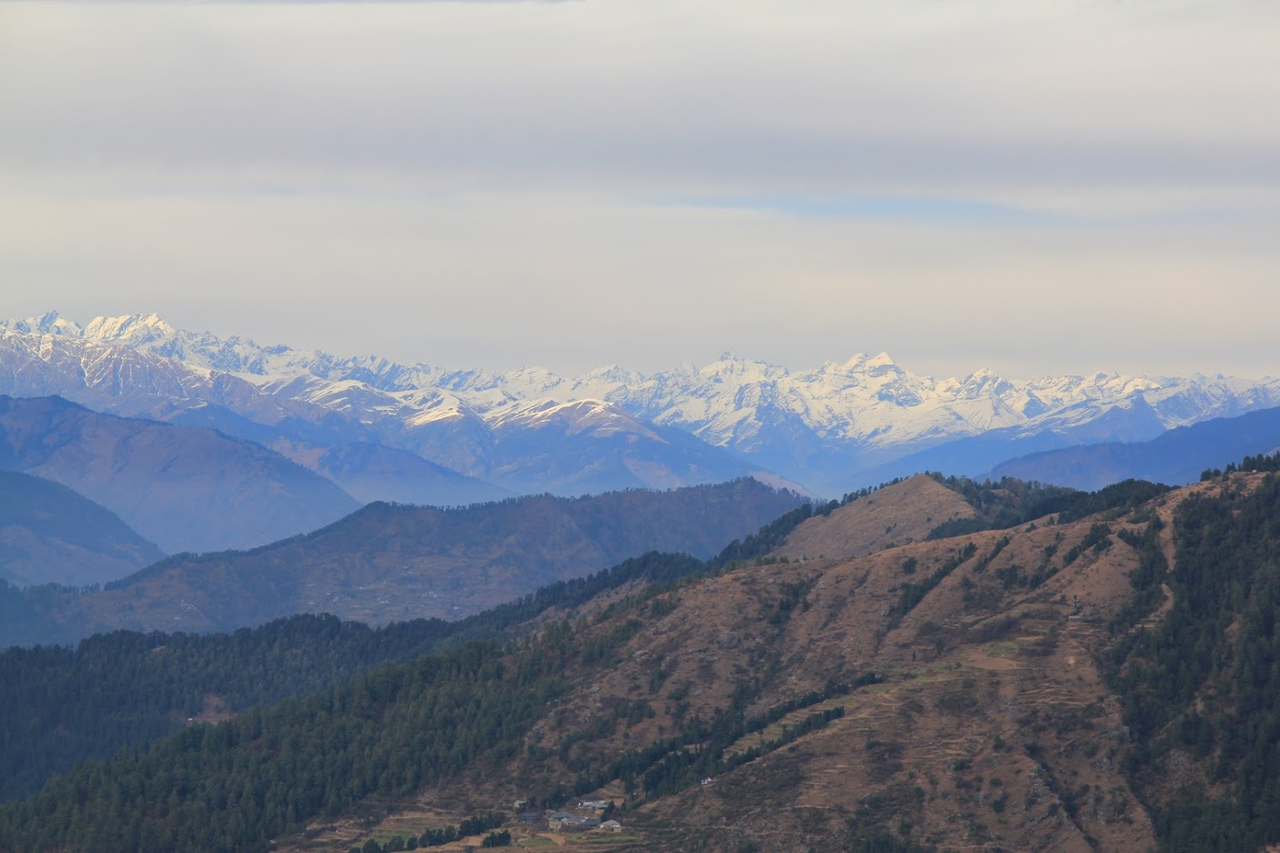 Wspięliśmy się na górkę, po zdobyciu której ukazał nam się widok na jezioro Prashar, położone na wysokości mniej więcej 2700 mnpm.
We climbed the hill, after which we saw a view of Lake Prashar, located at an altitude of about 2700 meters above sea level.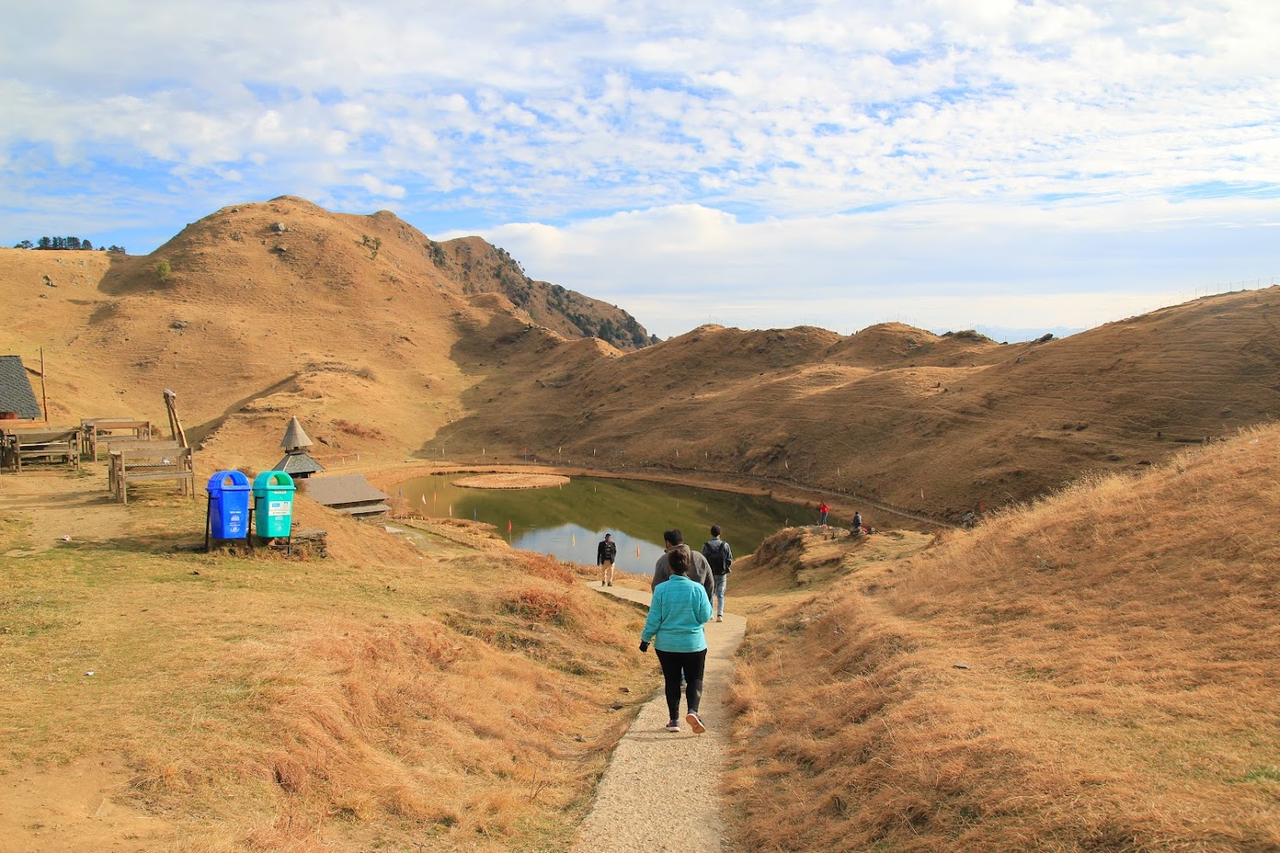 Jezioro Prashar jest świętym miejscem, owianym tajemnicą. Na środku jeziora znajduje się okrągła wyspa, która dryfuje sobie radośnie po powierzchni. Jej pochodzenie jest niejasne, ale mieszkańcy zarzekają się, że jest całkowicie naturalne. Podobno nie udało się dotąd zbadać, jak głębokie jest to jezioro. Wyspa dryfuje w kierunku wschodnim rano, a wieczorem na zachód. Według wierzeń, dopóki wyspa dryfuje, Ziemia jest bezpieczna. Gdy przestanie dryfować, będzie to zwiastun katastrofy.
Lake Prashar is a sacred place shrouded in mystery. In the middle of the lake there is a round island that floats happily on the surface. Its origin is unclear, but locals swear it is completely natural. Apparently, it has not been possible to investigate so far how deep the lake is. The island drifts eastwards in the morning and westwards in the evening. According to beliefs, as long as the island is drifting, the Earth is safe. When it stops drifting, it will be a harbinger of disaster.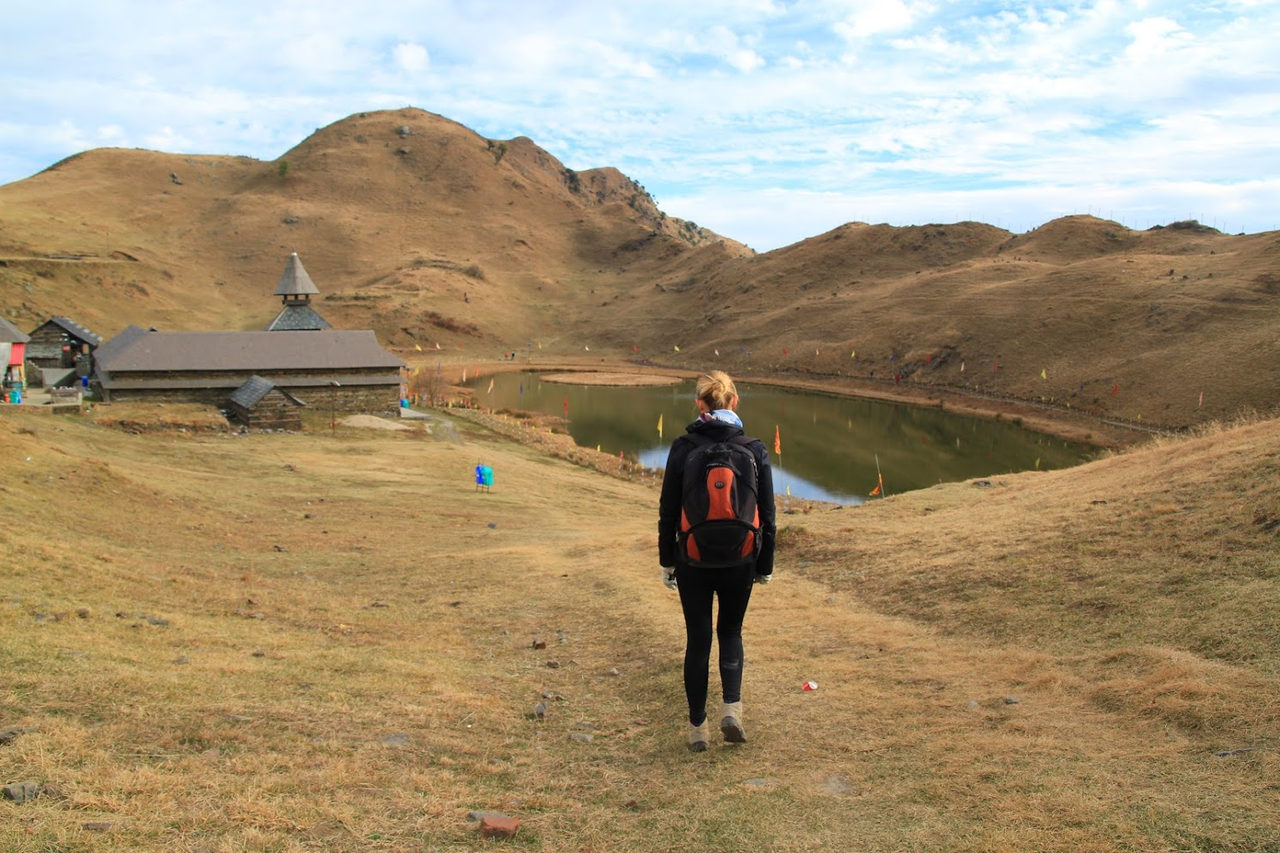 Obok jeziora znajduje się świątynia Parashar Rishi, wyglądem przypominająca nieco pagodę. Nie zabrakło też kawiarenki i sklepiku z pamiątkami.
Next to the lake is the Parashar Rishi temple, which looks a bit like a pagoda. There is also a cafe and a souvenir shop.
Zachęceni przez naszego przewodnika, postanowiliśmy wdrapać się na tą niepozorną górkę nad jeziorem. Okazał się to nie lada wyczyn, oczywiście nie dla przewodnika, który po górach skacze jak koziczka, ale ja czułam już nieco tą wysokość, a pagórek był bardziej stromy niż sądziłam.
Encouraged by our guide, we decided to climb this inconspicuous hill by the lake. It turned out to be quite a feat, of course not for a guide who jumps like a chamois in the mountains, but I already felt the height a bit, and the hill was steeper than I thought.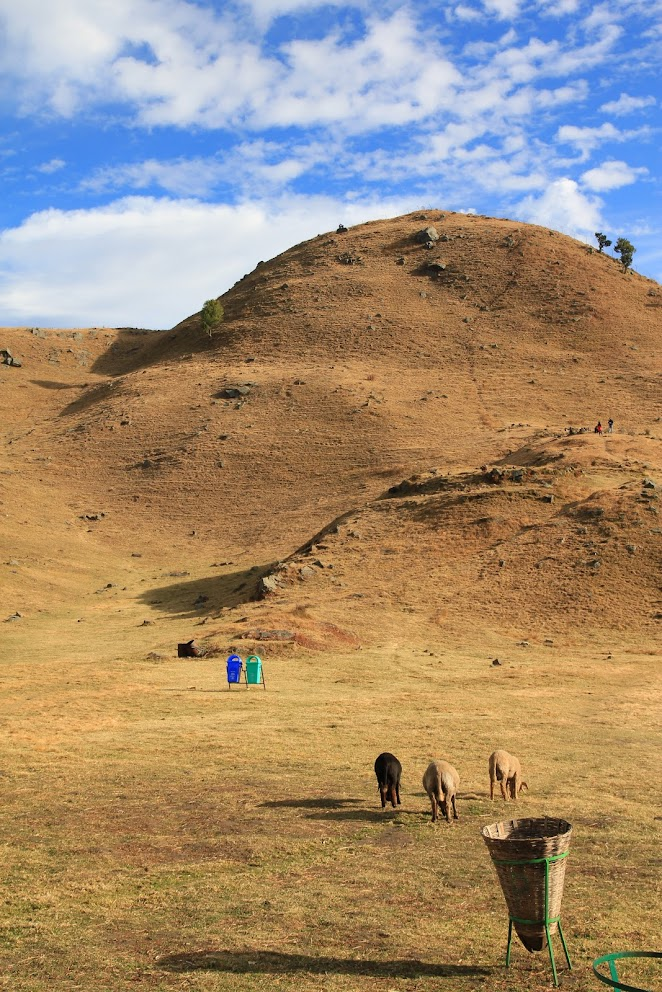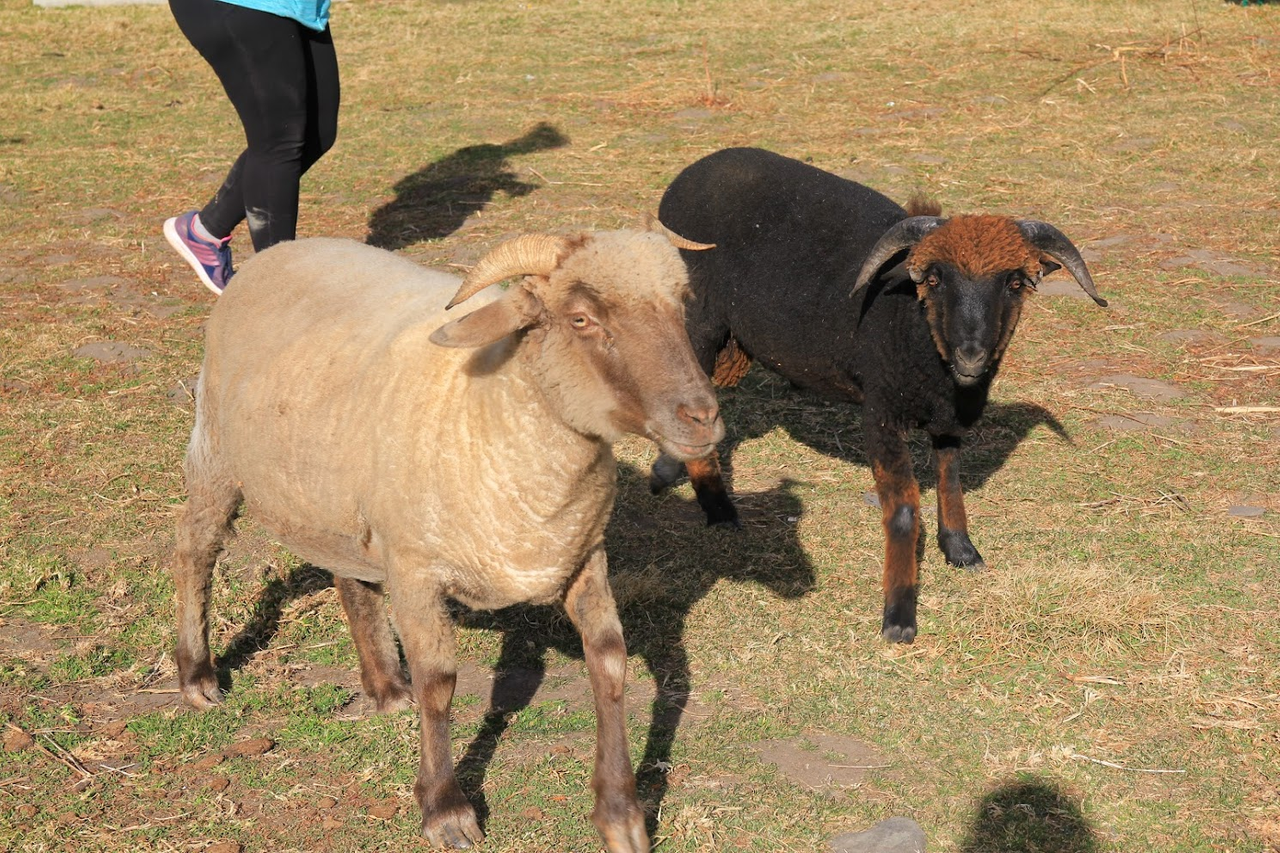 Widok z góry był jednak warty zachodu.
The view from above was worthwhile though.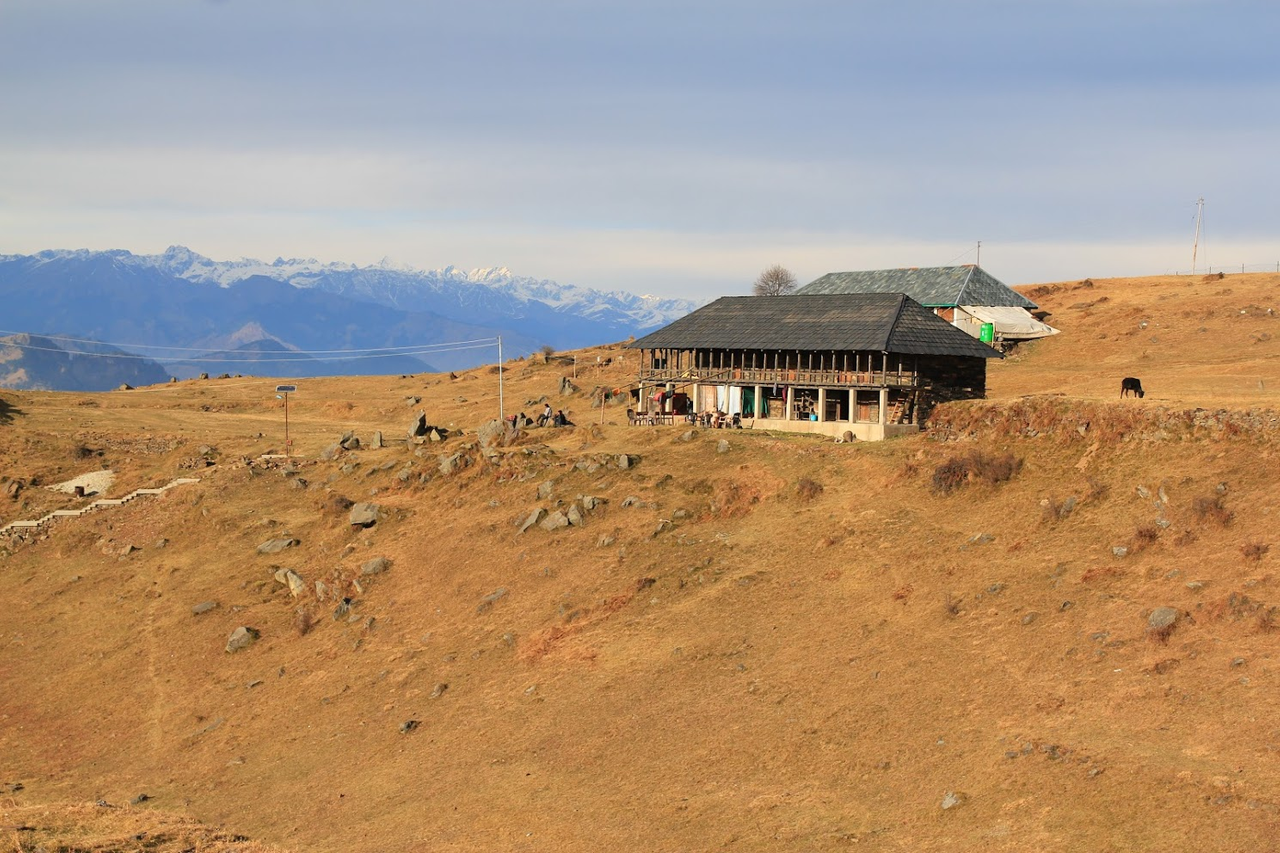 Z pagórka lepiej widać otaczające nas szczyty.
The surrounding peaks can be seen better from the hill.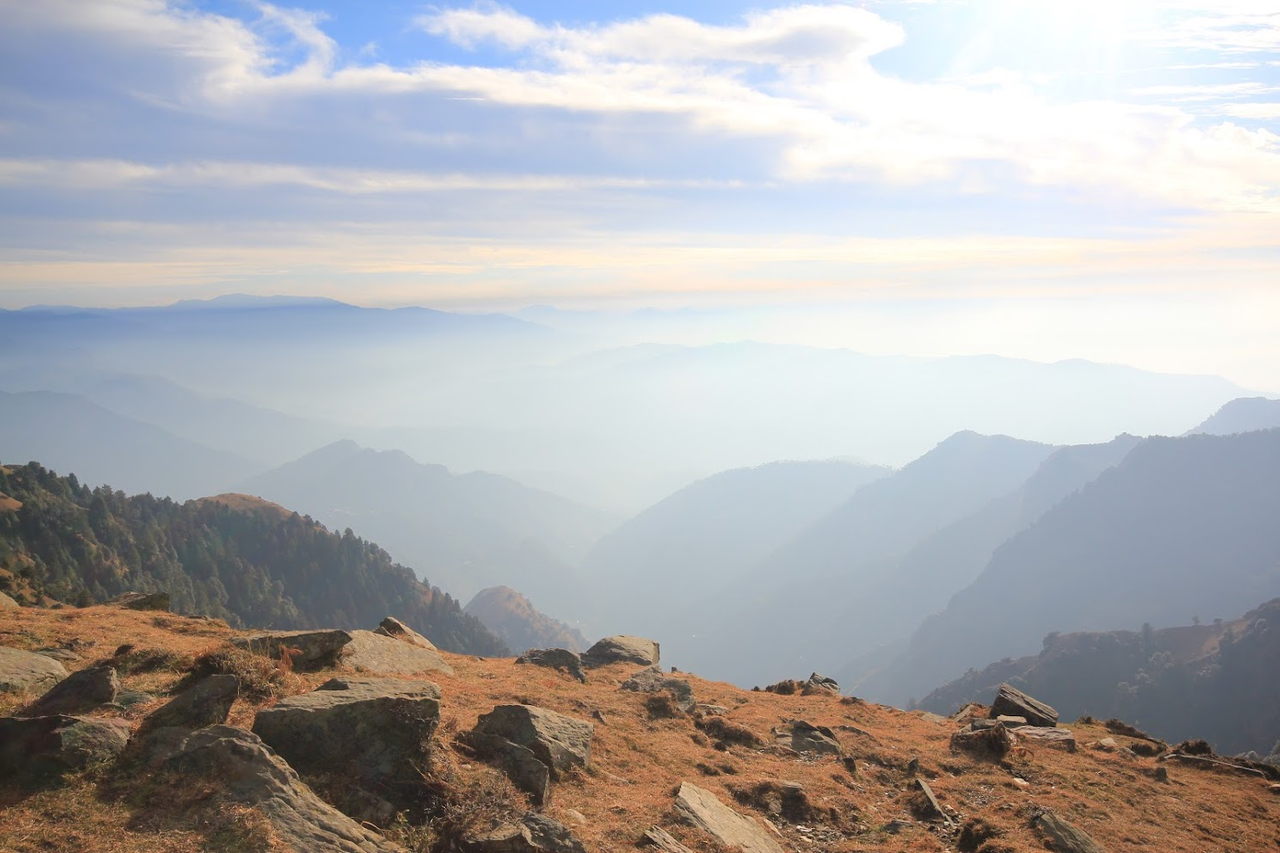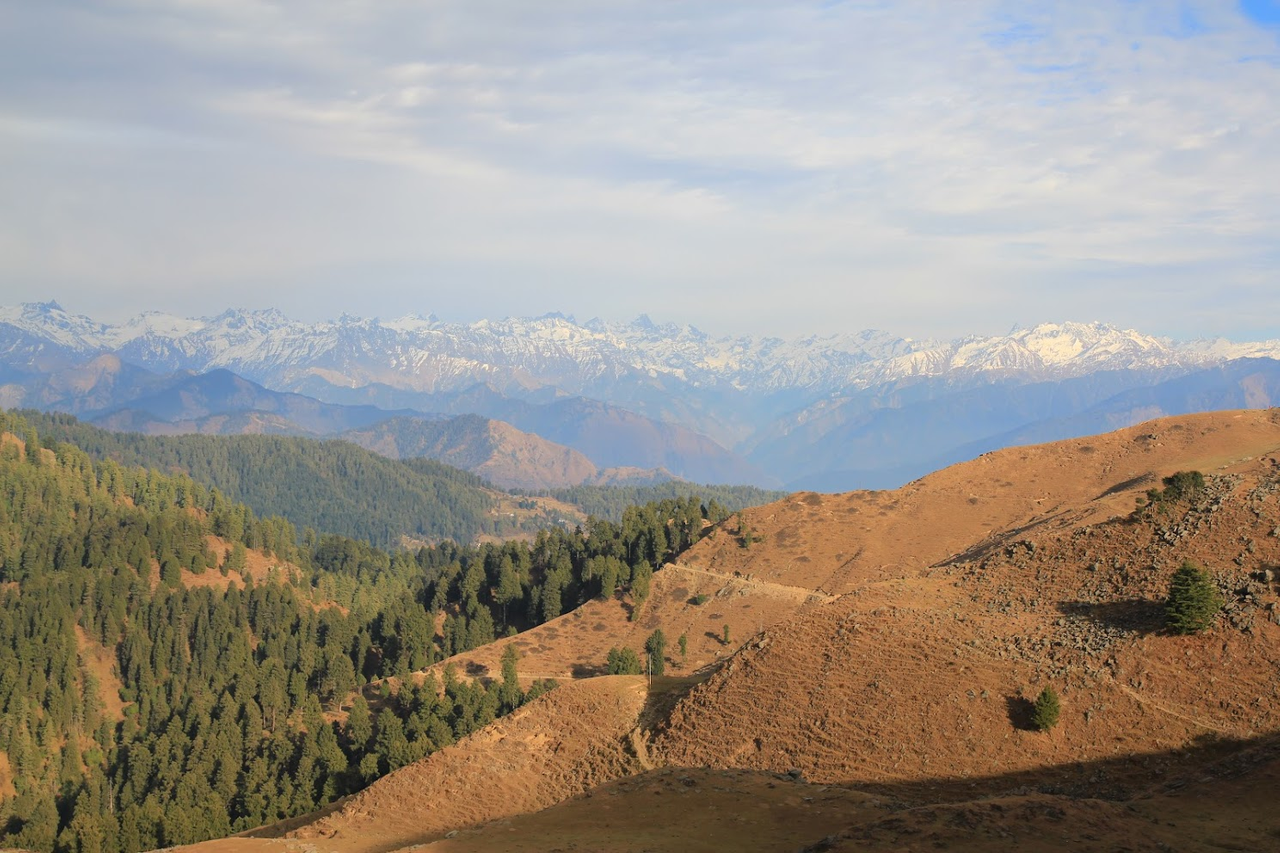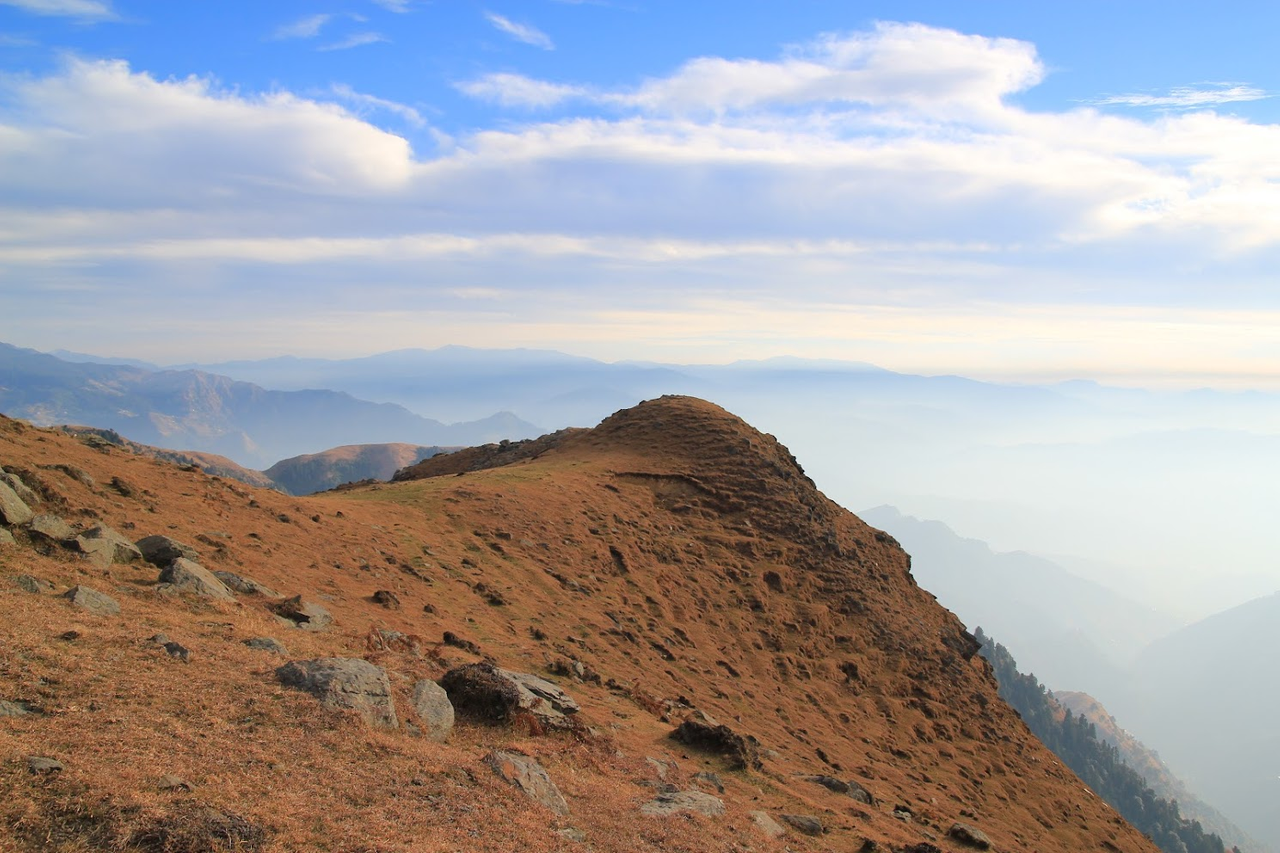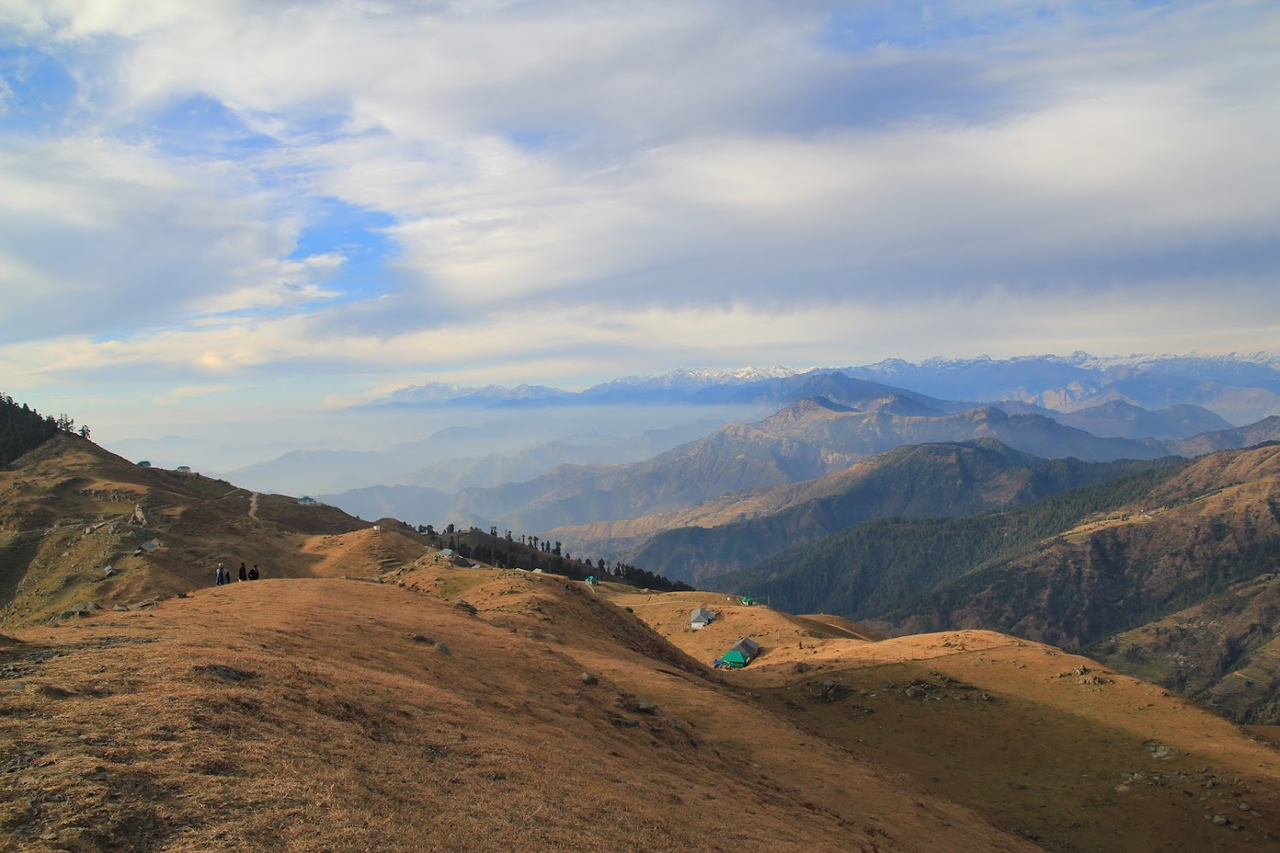 I jeszcze mały rzut kamerą dookoła.
And a little video shot around.
Jak widać, kolory są takie buro-jesienne, bo tak trafiliśmy w końcówce listopada. Inne pory roku to zgoła inne barwy - zerknijcie tylko, zdjęcia poniżej ze strony https://voices.shortpedia.com/karan-kapoor/parashar-lake-trek-travel-blog/
As you can see, the colors are so drab and autumnal, because that's what we found in the end of November. Different seasons are different colors - just take a look at the pictures below from https://voices.shortpedia.com/karan-kapoor/parashar-lake-trek-travel-blog/
No i to koniec mojej podróży po Himalajach, Z Indii zostało jeszcze sporo, ale to już nie ta bajka. Może kiedyś.
Mogłabym opisywać, jak bardzo Himalaje zmieniły moje życie, ale powstrzymam się. Powiem tylko, że naprawdę była to podróż życia, a jednocześnie podróż, która odczarowała nieco "złe Indie" i sprawiła, że pokochałam to miejsce.
Na zakończenie tylko proekologiczne pouczenie znajdujące się w toalecie na lotnisku Chandigarh :)
And this is the end of my trip to the Himalayas, there is still a lot of India left, but this is not the fairy tale. Maybe someday. I could describe how much the Himalayas changed my life, but I'll hold back. Let me just say that it was really a journey of a lifetime, and at the same time a journey that slightly disenchanted "bad India" and made me love this place.
So, as the farewell, only an environmental notice located in the toilet at Chandigarh airport :)