Jezioro solińskie
Nie musiałam długo się zastanawiać, który element naszej wyprawy nad Solinę chcę uwiecznić jako post na travelfeed.
Przecudne widoki, ciepły, letni wieczór, opary mgły unoszące się nad wodą i przysłaniające otaczające nas góry.
Coś pięknego.
I didn't have to think long which element of our trip to Solina I want to capture as a travelfeed post.
Wonderful views, a warm summer evening, mist vapors rising above the water and obscuring the surrounding mountains.
Something beautiful.
Wieczór tak piękny, że aż - jak to napisał Terry Pratchett - "kiczowaty".
An evening so beautiful that - as Terry Pratchett wrote - "kitschy".
Na nasz cel wakacyjny obraliśmy miejscowość Zawóz, co miało zasadniczo bardzo wiele plusów. Jednym z nich była ta wycieczka - cisza, spokój, tylko my na wodzie.
We chose Zawóz as our holiday destination, which had many advantages. One of them was this trip - peace, quiet, only us on the water.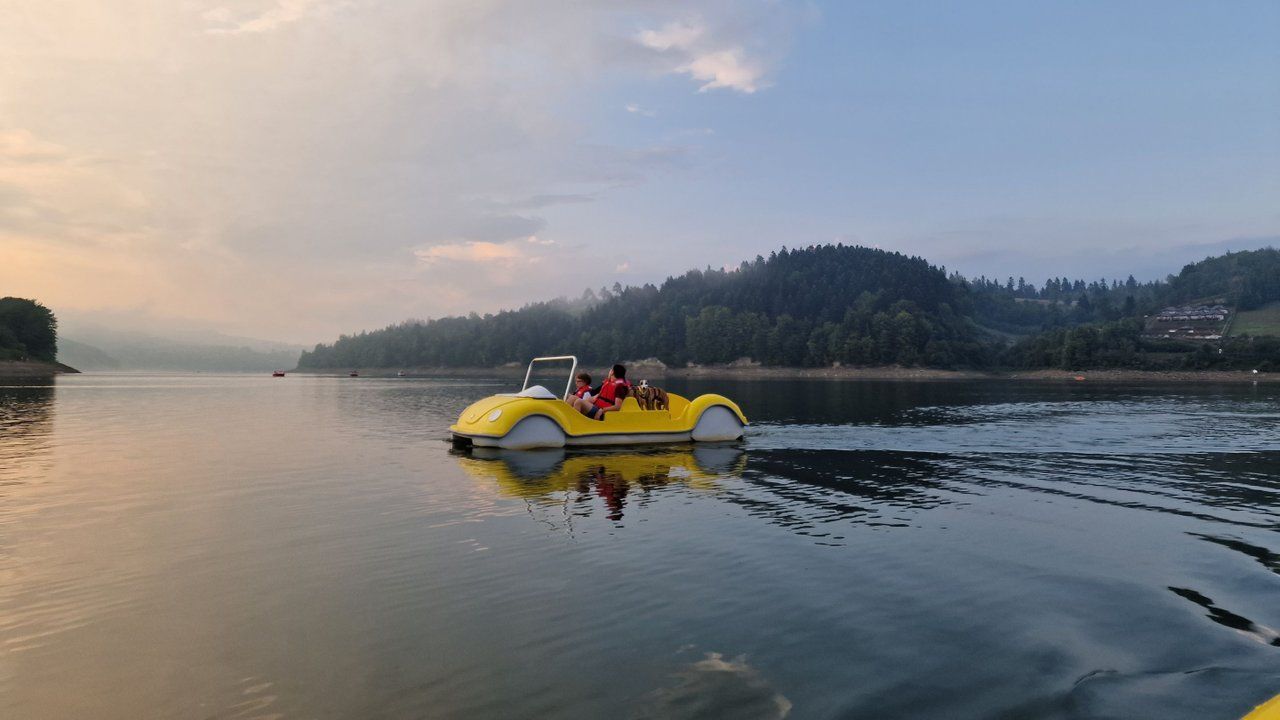 No dobrze, oczywiście nie tylko my. Był też pan rybak.
Okay, of course not only us. There was also a fisherman.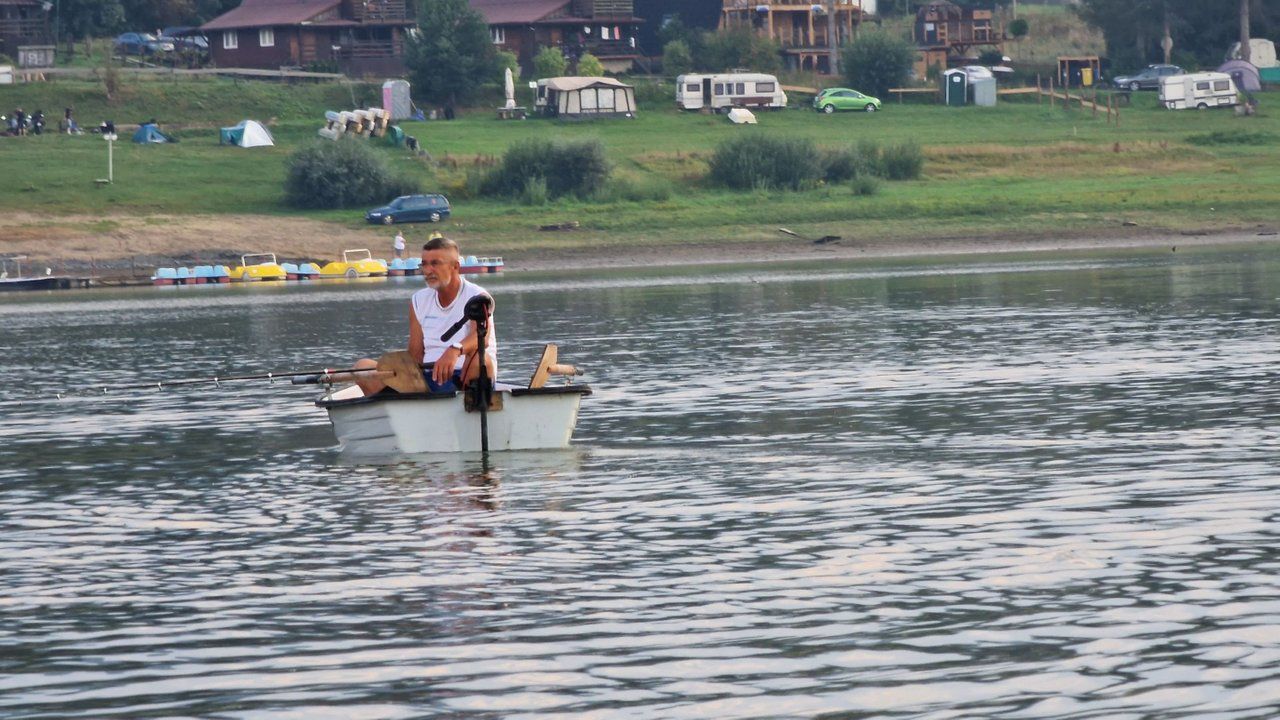 Niski poziom wody w Solinie początkowo bardzo nas przestraszył. Potem usłyszeliśmy, że to zwiększony spust wody, wynikający z pracy elektrowni, która przesyła prąd na Ukrainę. Nie wiem, czy ufam naszym władzom, czy mają pełną kontrolę nad tym co robią, ale i tak jestem nieco bardziej spokojna, niż gdybym sądziła, że ten spadek wód wynika po prostu z suszy.
Mając taką świadomość, że to tymczasowe działanie człowieka, mam ogromną nadzieję, że ta sytuacja już wkrótce minie i Solina wróci do swojej świetności.
At first, the low water level in Solina scared us a lot. Then we heard that it was an increased water discharge resulting from the operation of the power plant that sends electricity to Ukraine. I don't know if I trust our authorities or if they have full control over what they do, but I'm still a bit calmer than if I thought this water drop was simply due to drought.
Being aware that this is a temporary human action, I very much hope that this situation will soon pass and Solina will return to its glory.
Niby tylko godzina rowerków wodnych, a widoki warte zapamiętania na całe życie. Polecam gorąco.
It's only like an hour of pedal boats, but the views are worth remembering for a lifetime. A must see, if you are here.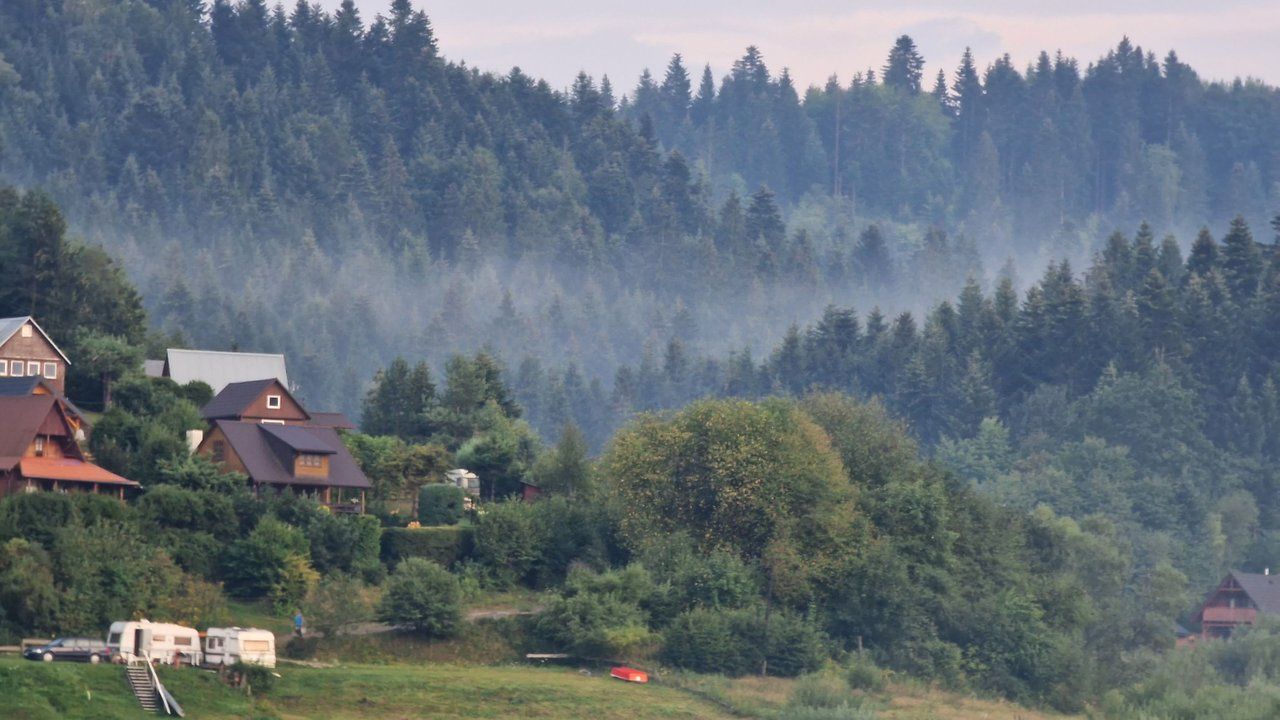 Jeśli jesteś ciekawy pozostałych wspominek po wakacjach nad Soliną, zapraszam do moich dziennych postów Actifit z tego wyjazdu:
If you are curious about other memories after vacation at Solina, I invite you to my daily Actifit posts from this trip: