Hi! This time I will show you my trip to the Kościeliska Valley in the winter of December 30, 2017. I invite you to read the memories of that day.
---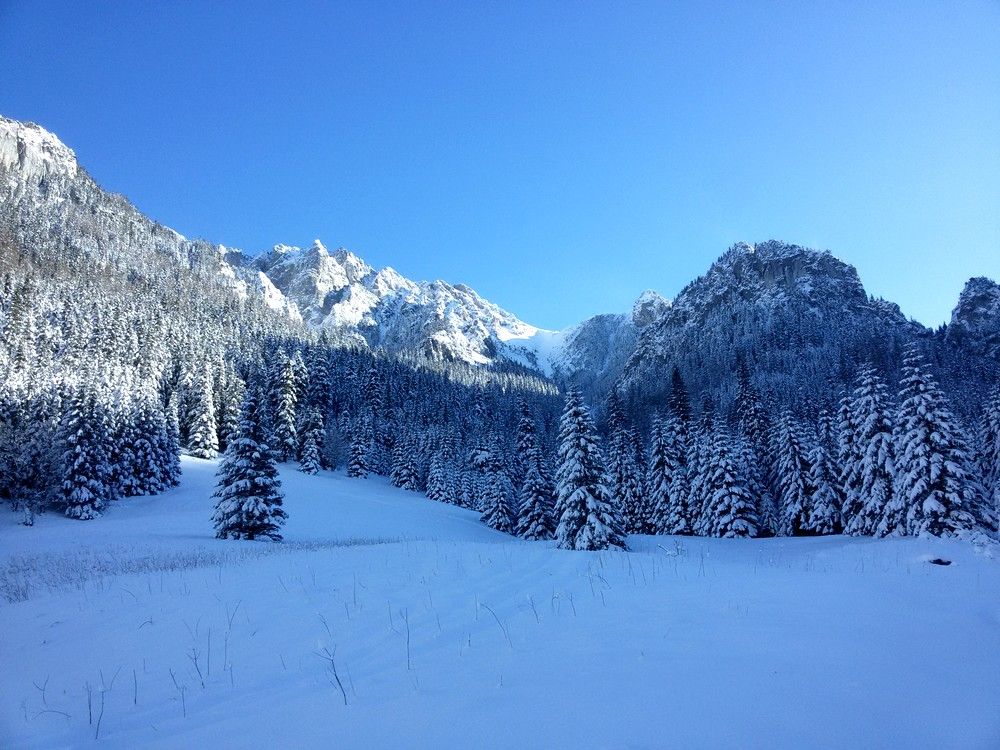 ---
---
We were then with friends in Zakopane to welcome the new year there. Despite the frost, we decided the day before New Year's Eve to go somewhere in the mountains. We chose the Kościeliska Valley. We arrived in Kiry around 8am. It was minus 7 degrees Celsius. We dressed warmly and started walking along the path through the Kościeliska Valley. The road was partly cleared of snow and it was quite easy to walk on hard ground. The day promised to be interesting.
---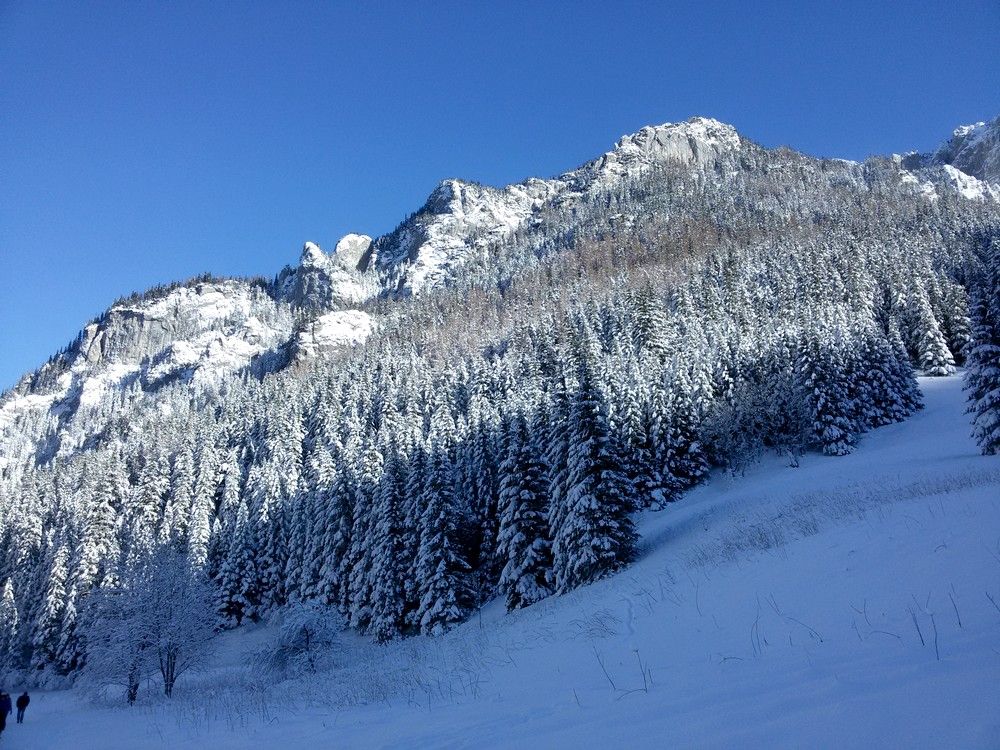 ---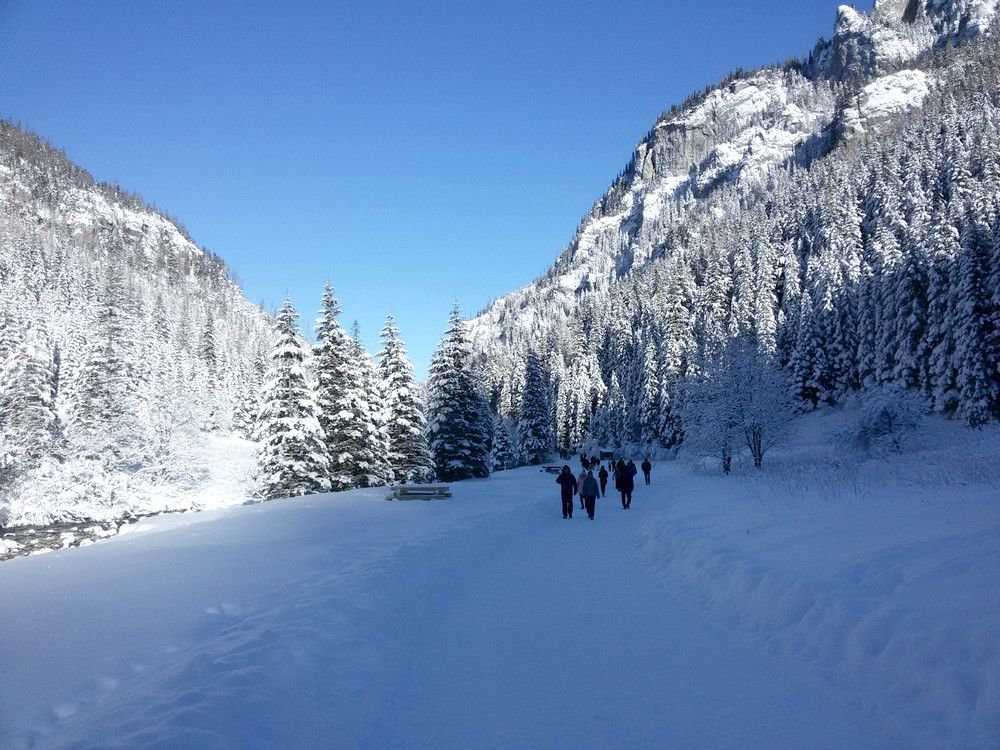 ---
Kościeliska Valley is one of the most beautiful valleys in the entire Tatra Mountains. Its length is about 7 kilometers. In the summer, it takes about two hours to go one way. In winter, walk on the snow goes slower and it took us about 3 hours. At the end of the valley there is a mountain hostel. It was the destination of our journey that day. The path at the bottom of the valley is partly sunny. In places where the sun was not shining it was noticeably colder. As you can see in the photos, the sky was completely cloudless. Dream weather, it could have been just a little warmer.
---
---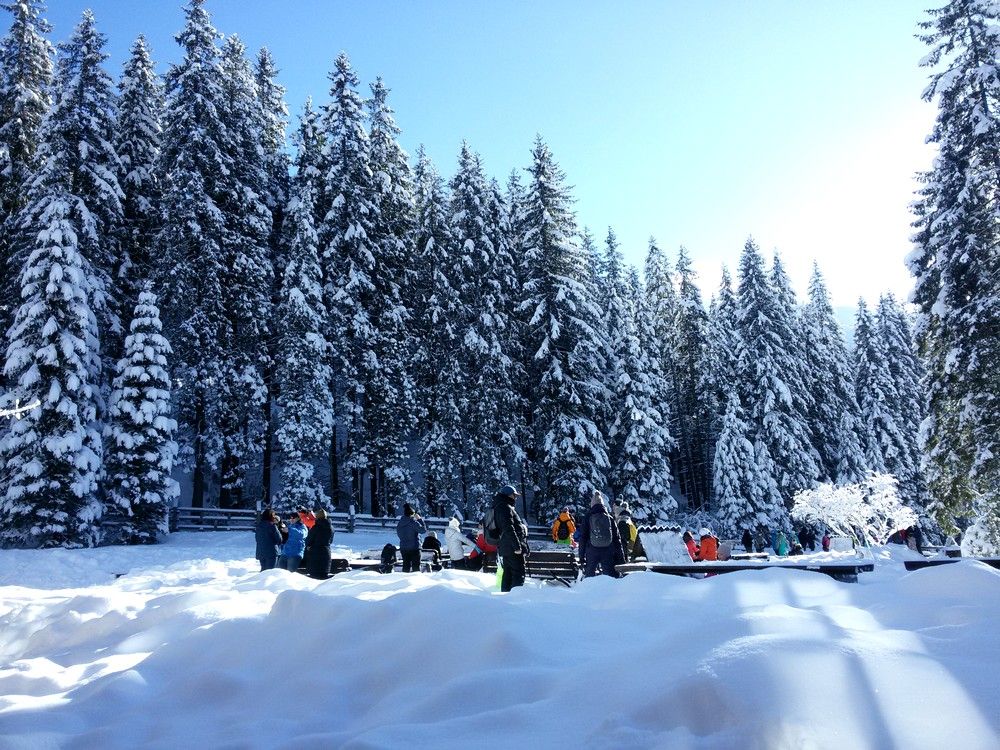 ---
It was worth the cold for such views. Everything was covered with snow and ice. It looked beautiful and glistened in the sunny glow. The landscape looked like a fairy tale! Finally, we arrived at the hostel. We needed to warm up and drink hot tea. We spent about an hour there. Unfortunately we had to come back. The return route is easier because it descends down the valley. The hostel is about 1100 m a.s.l., while our parking lot in Kiry is about 900 m a.s.l.
---
---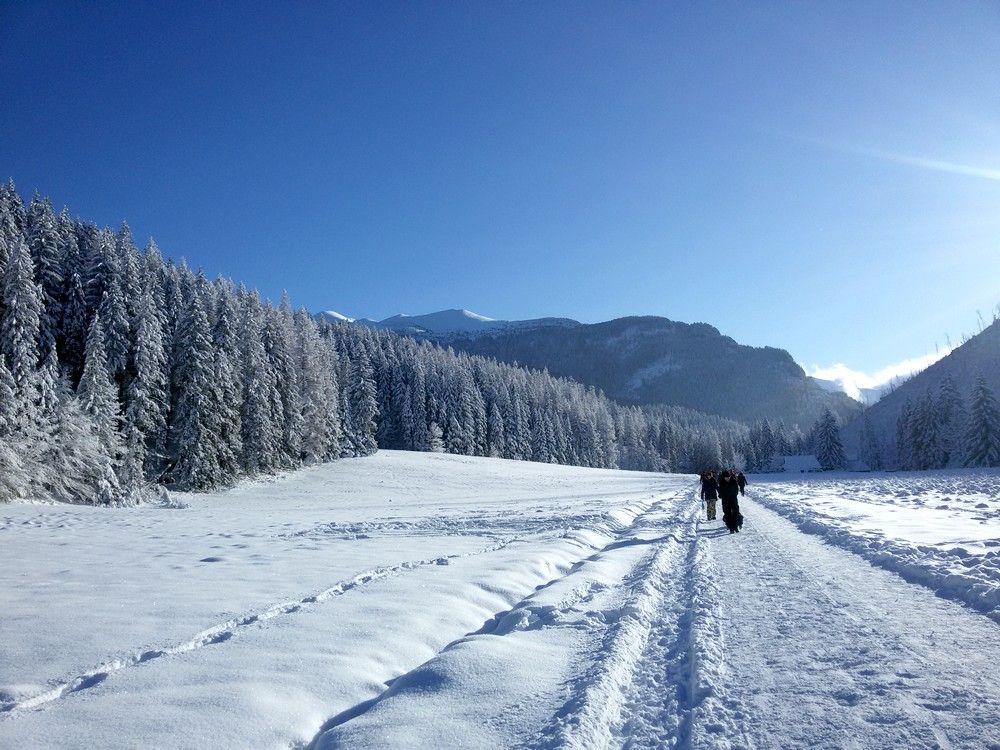 ---
On the way back we probably got cold even more. The wind was quite strong and at this temperature it was not pleasant. After returning to the car, we went to Zakopane, where we spent the night to warm up properly. The whole trip took us about 6 hours. For the views that were on that beautiful day it was really worth it. If you haven't been to the mountains in winter, I recommend Kościeliska Valley. It's quite a simple and safe place even in winter. Avalanches are unlikely to threaten us there.
---
Photos used in the article are my private materials.
---
Thank you for reading!