Hi! This time I will take you to a beautiful place where many attractions await you in one day. Here are my memories of May 2, 2018. I invite you to read.
---
---
---
About 30 kilometers northeast of the city of Zakopane is Lake Czorsztyn. The main attraction of this interesting region is the Niedzica Castle. In the first photo you can see the entrance gate to the castle (museum). In the second photo you can see the entire castle from the Niedzica dam, which creates this lake. This castle is a medieval building, which is located on the right bank of the Czorsztyn Lake. Currently, there is a museum that allows you to explore the entire castle. The ticket is cheap and visiting the chambers and dungeons of the castle is very interesting. Let's see what interesting can be seen inside this castle.
---
---
---
The first photo above shows the medieval chamber of the castle from the 15th century. In the second photo, above the 17th century office with a toilet (all in one room). The castle was built around the fourteenth century and the oldest records of its history date from 1325. Since then, the castle was inhabited by various families, mainly from Hungary. After the First World War, the castle became the property of Poland. Inhabited until 1943. Today, the place is a museum and a hotel. You can spend the night here, but there are legends that haunt the castle to this day, that's why I recommend accommodation here for the brave.
---
---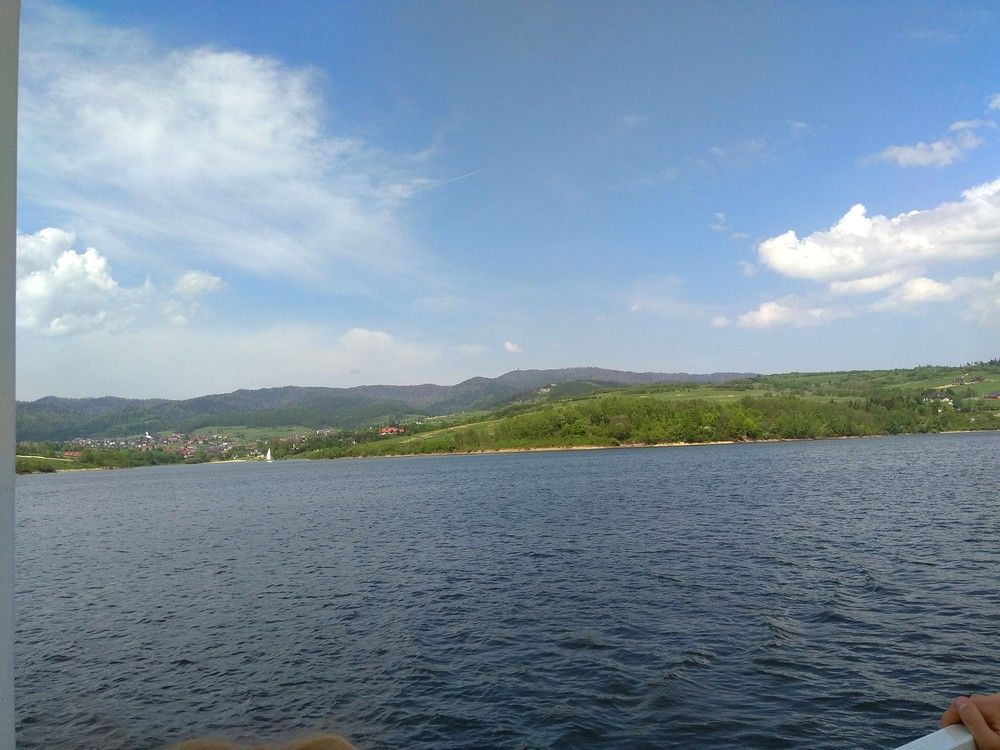 ---
After visiting the castle (it lasts about 2 hours), we went on a boat cruise on Lake Czorsztyn. It is a water reservoir with an area of ​​11 square kilometers. We had to wait about an hour for the ship to return, and we set off on a cruise to see the area from the surface of the lake. It is about 9 kilometers long and about 1.5 kilometers wide, so it is long and quite narrow. The depth of the lake by the dam is about 50 meters. As you can see in the photos, the area is beautiful, and we can admire the magnificent views from the deck of the ship.
---
---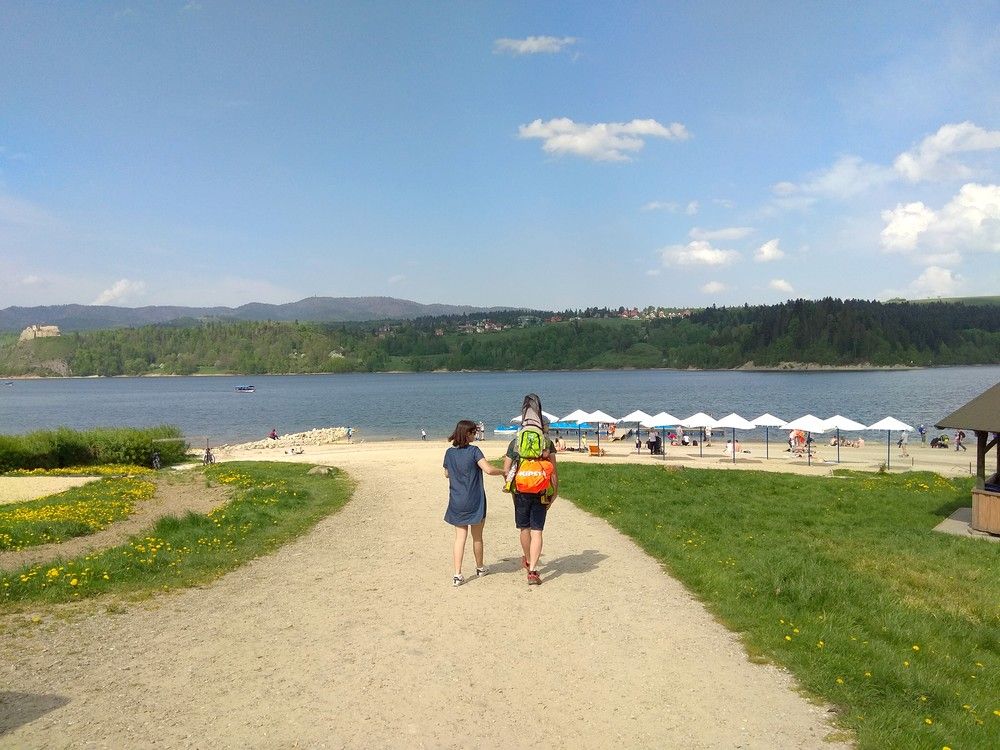 ---
We were passing by another beautiful castle in this area. The castle in Czorsztyn is the ruins of the fourteenth century (first photo above). The ruins can be visited, but we didn't have time that day to go there. In the second photo above we see the Pieniny beach built on the coast in Niedzica. In addition to the attractions described, the Pieniny mountain region also has many interesting mountain hiking trails. This trip is a great idea to spend an interesting day together with your family. I recommend visiting this place. Greetings to all who love travels!
---
Photos used in the article are my private materials.
---
Thank you for reading!