Read "Żywieckie Lake (Poland)
" on TravelFeed.io for the best experience
---
Hi! This time I have for you a small relation of the Neptun holiday resort located on Lake Żywieckie. Here are my memories of August 19, 2019. I invite you to read.
---
---
---
During last year's vacation, I decided to come to the beautiful surroundings of Żywieckie Lake for one day. I have a favorite and proven resort called Neptun. This object is located right on the shores of Lake Żywieckie. The site covers an area of ​​over 5 hectares. The whole area is fenced and there are summer houses, a restaurant, harbor, two swimming pools, ground tennis courts and a beach volleyball court. In the photos above you can see swimming pools and nearby summer houses. The weather, as you can see in the photos, was great!
---
---
---
That day I wanted to lie somewhere above the water and rest, because it was very hot. That's why I spent most of the day on the day in the pool and on the sun lounger. In the photos above you can see the sailing harbor of the Neptun holiday resort. You can rent a variety of boats, kayaks and water bikes cheaply. During this trip I already had a phone with a wide-angle camera so now I add a normal and wide angle photo every time. Thanks to this you have the opportunity to see the places I visit better.
---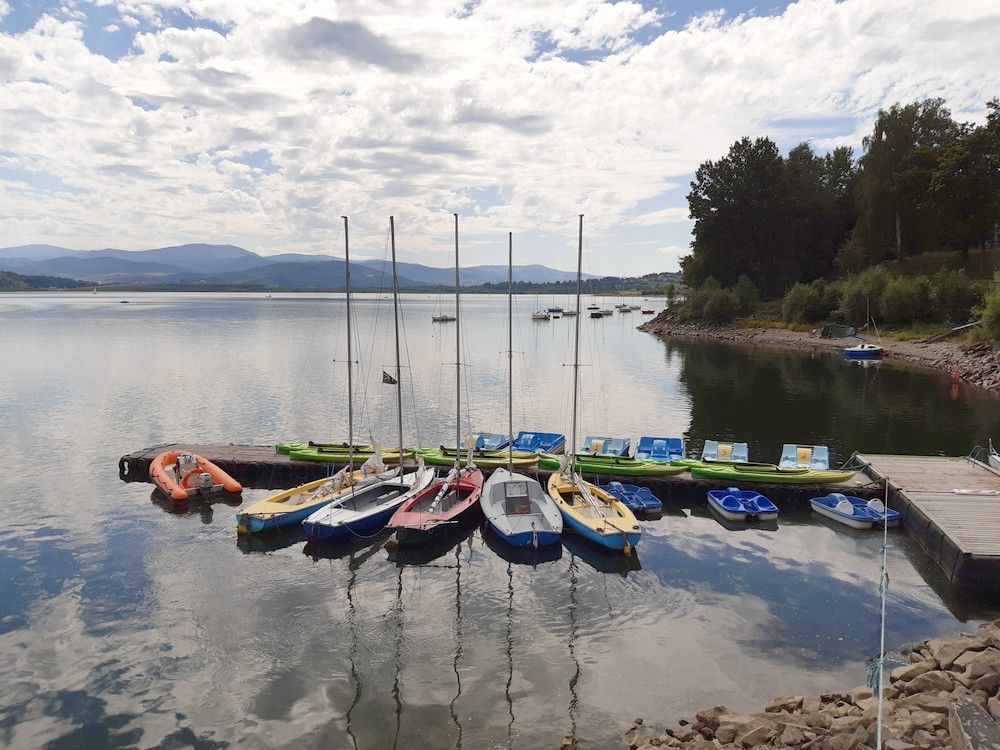 ---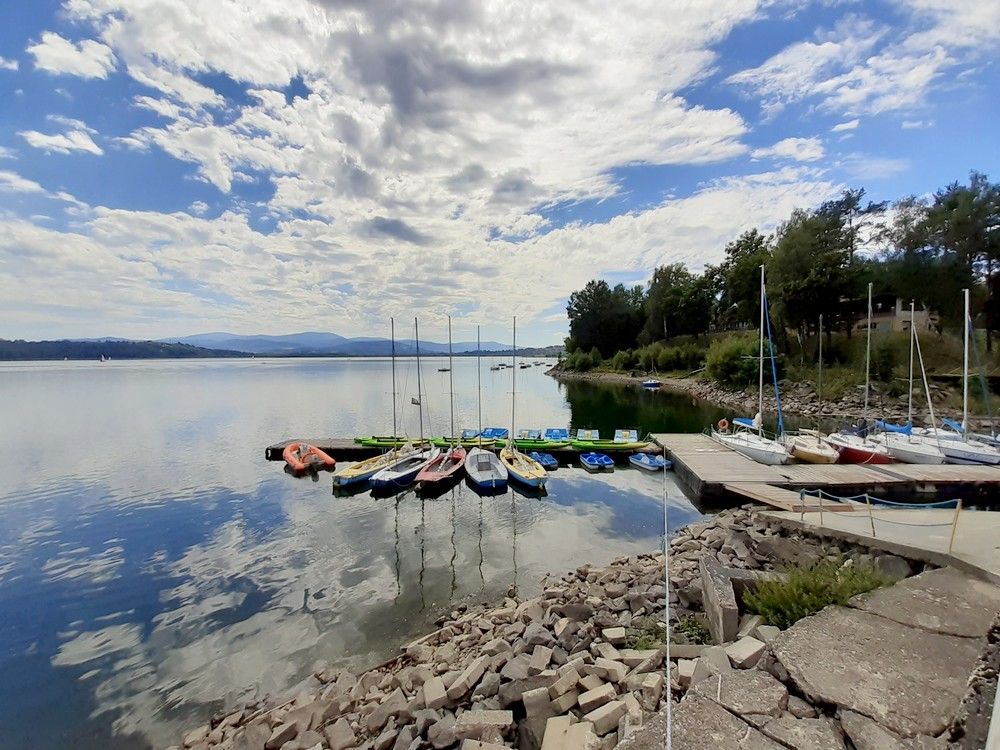 ---
During this beautiful day there were few people in the center, because it was Monday and in Poland the holiday season was coming to an end. Thanks to this, I had the opportunity to use everything without queues. In the next photos above you can see the port and the whole Żywieckie Lake. On the horizon you can see the mountains of the Silesian Beskids. The area around Żywieckie Lake is very pretty. I recommend this place to everyone who wants a break from life in the city. You won't be bored in the summer around Żywieckie Lake. Greetings to all who love traveling!
---
Photos used in the article are my private materials.
---
Thank you for reading!