My origins are Indian and Scottish. For a number of years, I was married to M, who is a mix of Chinese and French. M grew up in Tahiti, French Polynesia where her Chinese father's family had lived for 3 generations. French Polynesia is an 'overseas territory' of France, and lies in the South Pacific Ocean, 20 degrees below the Equator. To get there is to fly 8 hours SSW from Los Angeles, or 5 hours NE from Auckland – nothing but water all the way until little specks of land appear.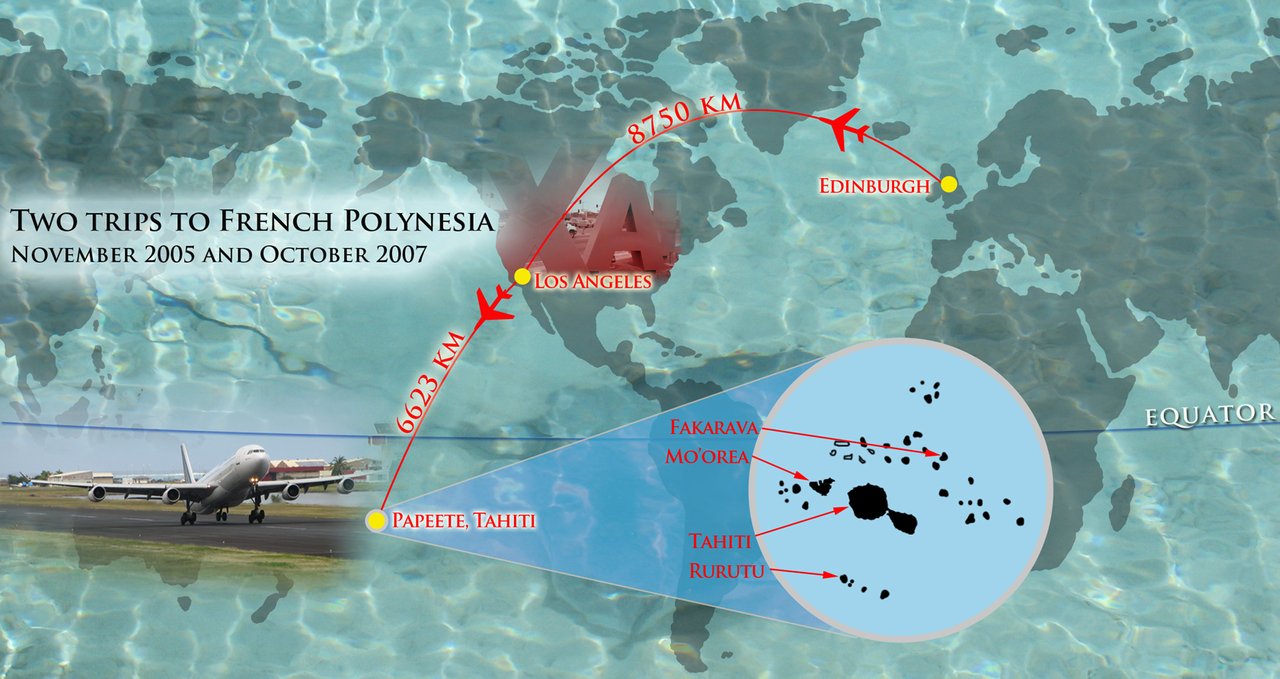 French Polynesia, with a population of under 300,000, is divided into three main ethnic groups – the Tahitians (66%), the Chinese (5%), the French (12%), and around 20% of the population is of mixed blood. French Polynesia has a total area roughly the size of Western Europe and consists of 118 islands and atolls, of which 67 are inhabited. Tahiti is by far the largest of all the islands, with around 70% of the population. The capital is Papetee, the main point of international arrival.
I was fortunate enough to visit French Polynesia twice - in 2005 and 2007, for a month each time, and I am grateful to M and her family. 2005 was the first time I had ever crossed the equator – it was exciting! If there is a physical paradise on Earth, for me it is here, to be found in the beauty of the atolls, reefs, weather, water and fish. The climate is ideal, ranging between around 20 – 33 degrees celsius all year round, and there is wonderful abundance of fresh fruit and vegetables for a vegetarian to enjoy. Large, delicious avocados littered the driveway to M's house coz there were just so many of them, imagine!
What I would like to present is a series of 3 posts of my time over there, explored through photographs that I have in my possession. I will blend the two trips into one for these posts. Out of respect and sensitivity, I will not include any closeups of M or her family (with a few exceptions) – this actually makes it much easier to select photographs through elimination of the majority. We are still friends if you wanna know, currently separated by half of the globe's surface. I will be sending her a link once this is done. Hi M🔆!
If you have read any other of my travel writings, you will know that they are based on my diaries of the time. Here, I have some notes from the second trip, in 2007. I will include them where appropriate. The breakdown of the posts is as follows:
Tahiti: M's house and view, Papeete and around and across the island
Islands of Mo'orea and Rurutu
Atoll of Fakarava

Thanks for reading, I hope you enjoy the pix, they are all my own. I am aware that I could find stunning photos of FP online. However, I wish to present my experience of stunning French Polynesia, and I have enough material. I have sized the images to a width of 1680 pixels, so if you'd like to zoom in, you can use the right-click (CTR-click) options to 'view image' for more detail.

M's Family Home | Tahiti
These are taken from and around the garden. You'll see the fruit, and the views from the front garden. Sweetest pineapples I have ever had: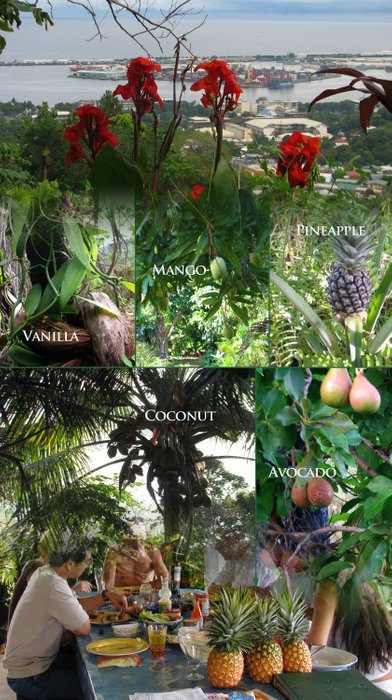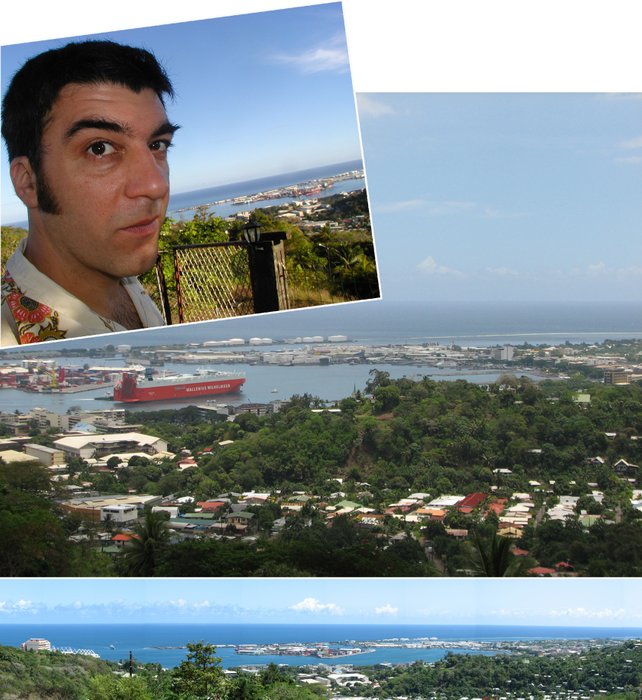 Papeete | People & Places
Some local faces and places, views of Papeete and airport from ferry, rain and the Tahitian Princess (I mean the boat, not Madam 'X' 😋 ) :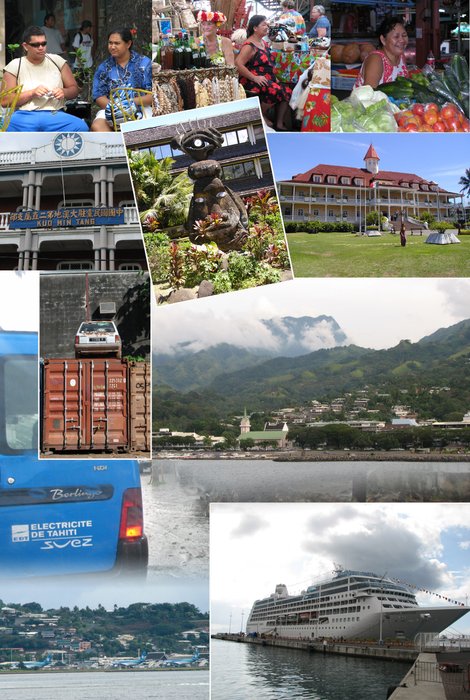 Around Tahiti | Lushness
Around and across the island, visits & views. The central volcano Mont Orohena rises to 2,241 metres. In the photo of the beach below, you can see the island of Mo'orea in the background: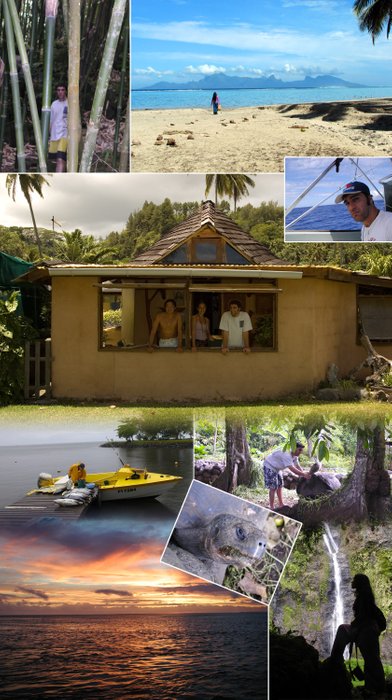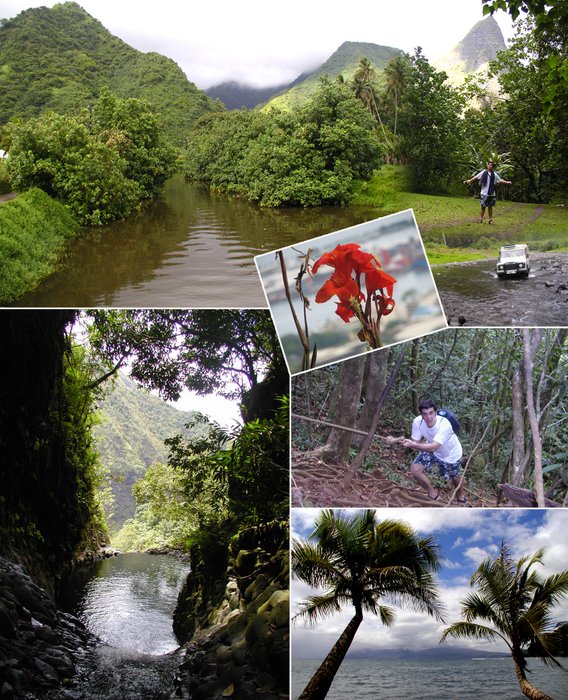 Tahiti | Surfing
Tahiti has Teahupo'o, the heaviest wave going and not what you see below 😌. On both trips, one of M's friends took me surfing. I never got beyond a few seconds of balance and I only received one lesson each time. Loved it though!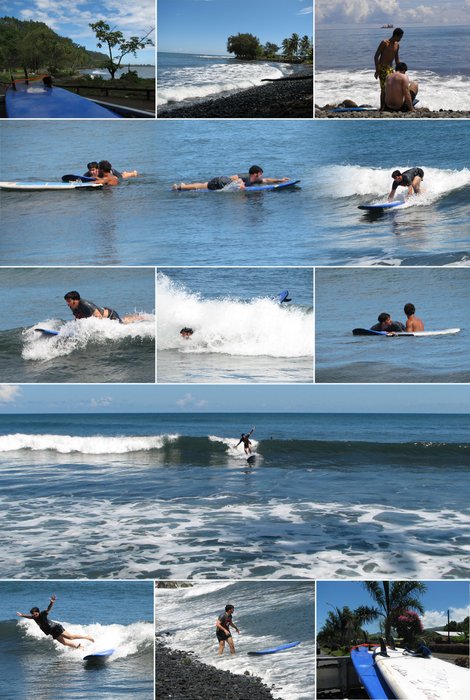 That's it from Tahiti. Click here for Mo'orea and Rurutu 🔆.