Hi Everyone.
I don't know about your dogs, but mine love going on an adventure. Especially when they have their doggie friends with them! So Myself, @csusbgeochem1 and our dogs: Buddy and Happy met up with @derekrichardson and his dogs: PupPup and Skinny Minnie for a hike, and then camped the night at Fuller Ridge, Idyllwild in California.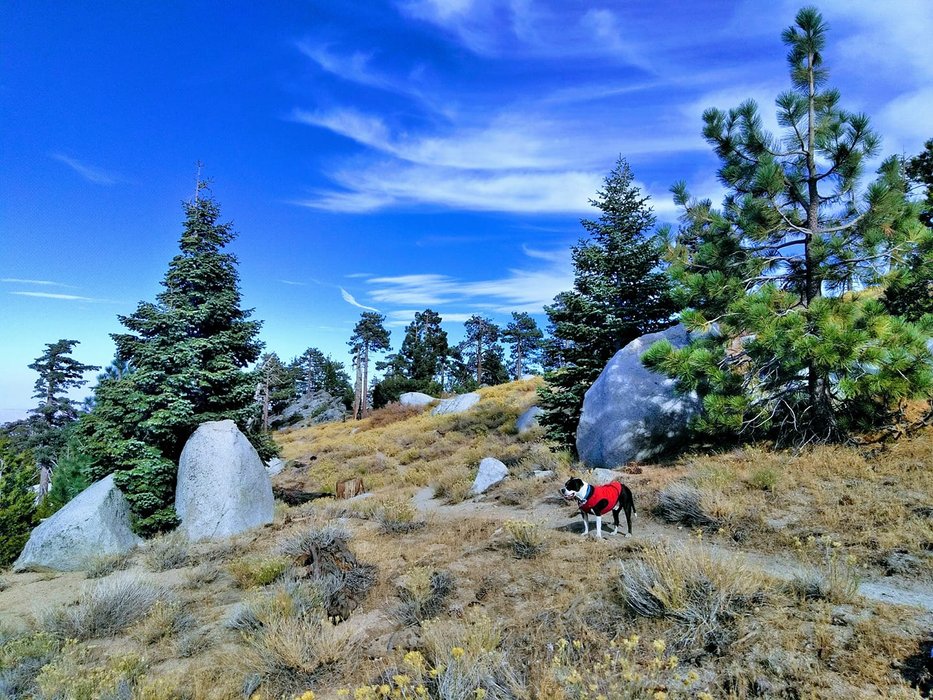 We drove up the paved road, then took a dirt road to the campsite to meet the others. After our initial hellos, we set up camp and then got ourselves ready for the hike.
There are many trails in Idyllwild to choose from, we took the P.C.T trail that runs through Fuller Ridge, the area we were camping in.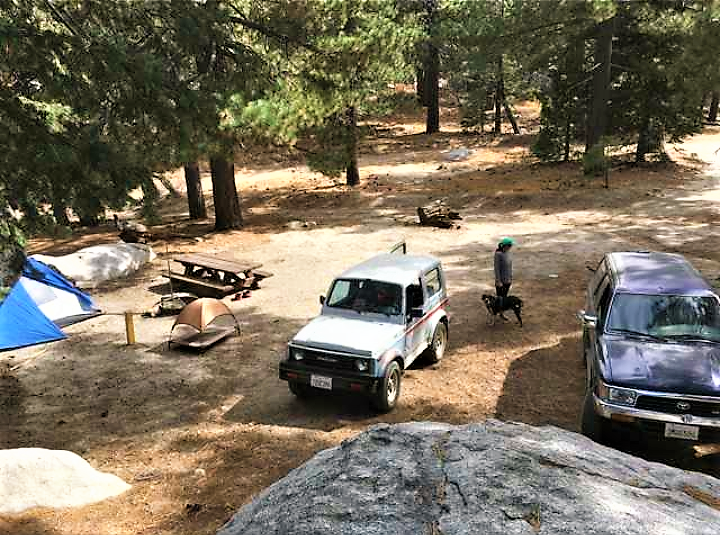 Photo taken by @csusbgeochem1

Norman, my Suzuki Samurai looks so tiny next to @derekrichardson's Toyota 4 Runner.

The dogs hadn't seen each other for a few months, and were all very excited to be on an off leash adventure together once more. So we let the dogs lead the way from camp to the start of the trail: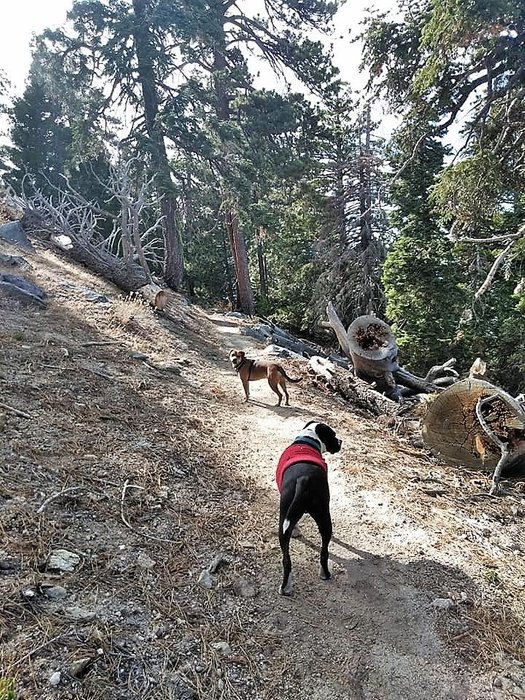 From our campsite we walked through the camp area and down to the paved road, which we had to cross to access the trail. @derekrichardson had been here before, so he knew where this trail was, as I have to admit, I don't think we'd have found it easily without him.
All four dogs had a great time stopping to sniff, and pee on things, then catch up to the front again.
Why do dogs always want to be the one in front?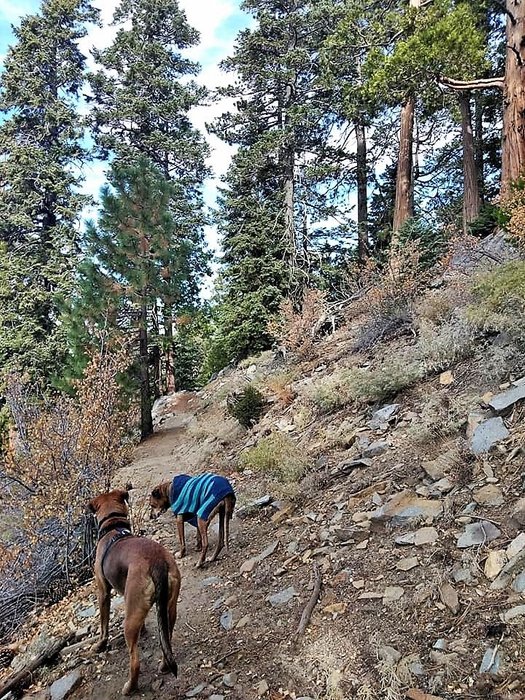 This trail is narrow, so it's 'follow the leader' style hiking: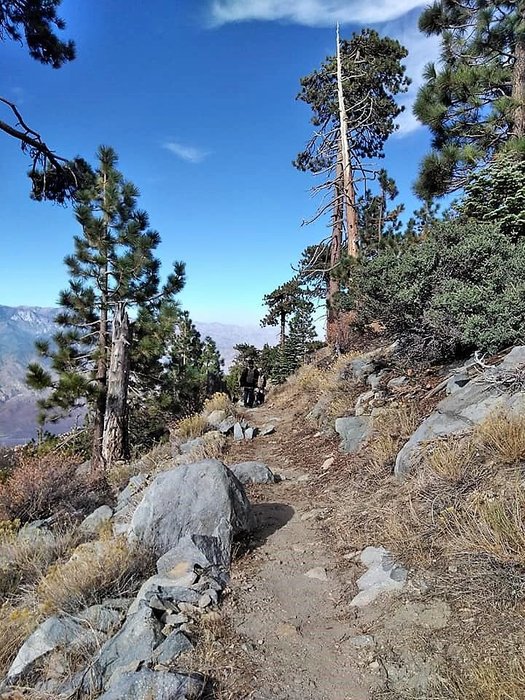 But it is breathtakingly beautiful here: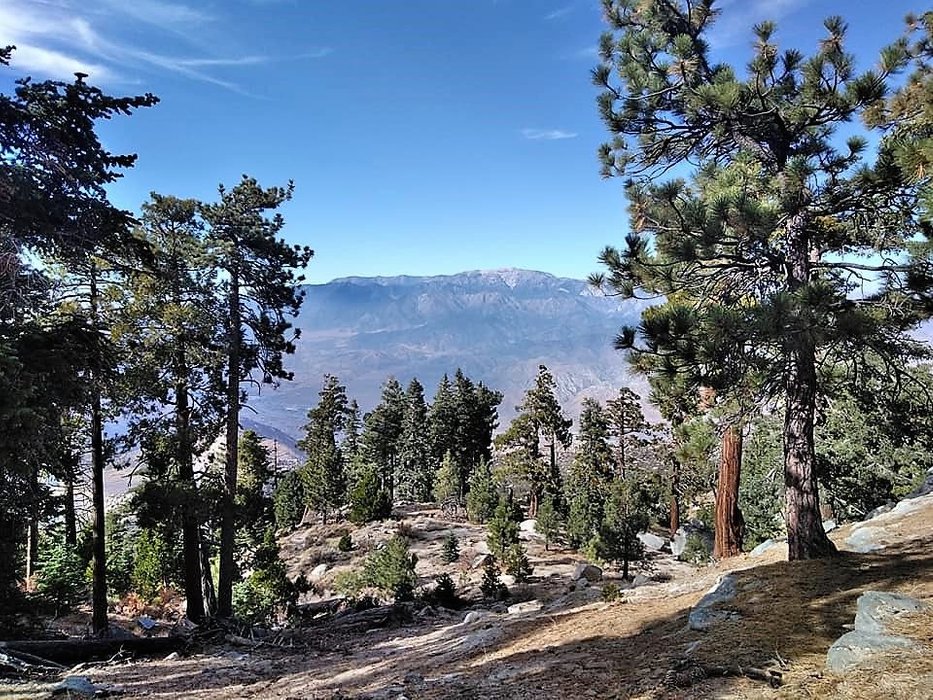 Even Buddy wanted to stop and take in the view: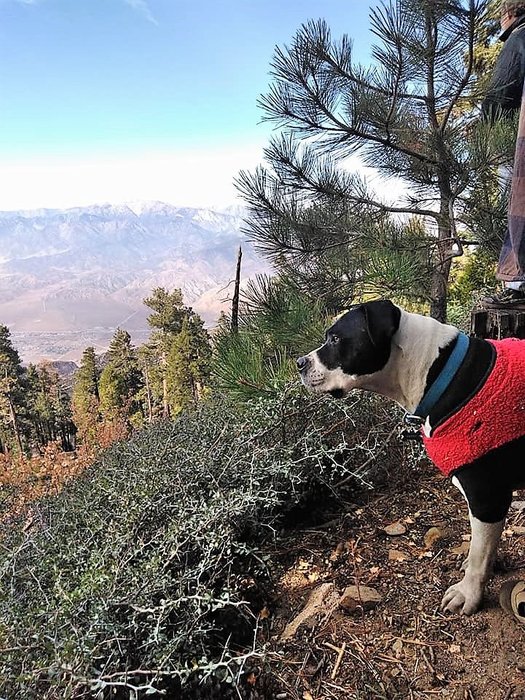 Buddy vision; dog's perspective: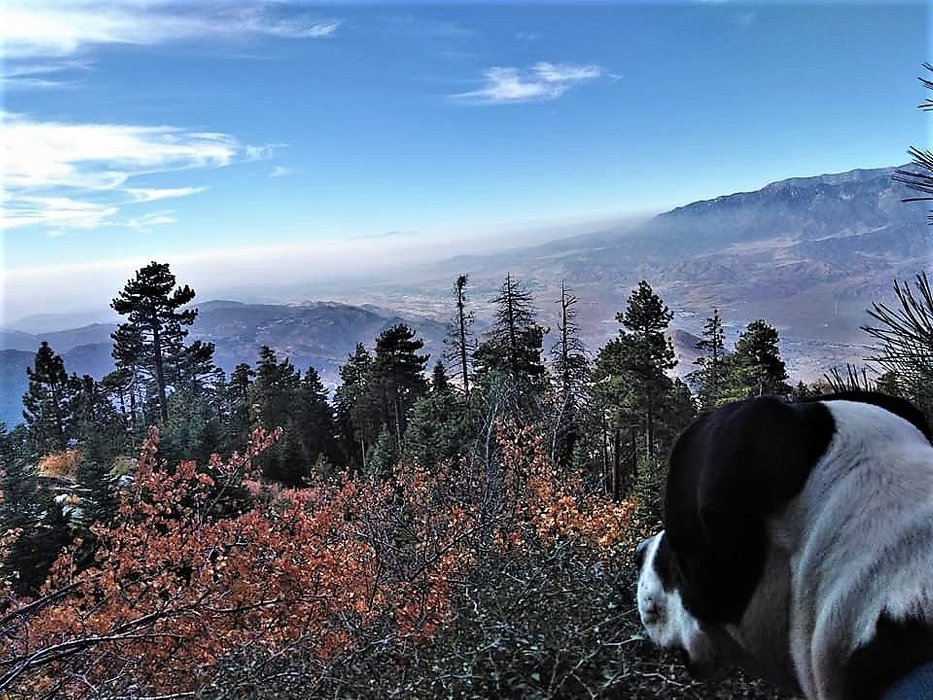 It feels like you are on the top of the World from here! I actually don't know what elevation we were at, but it must have been pretty high: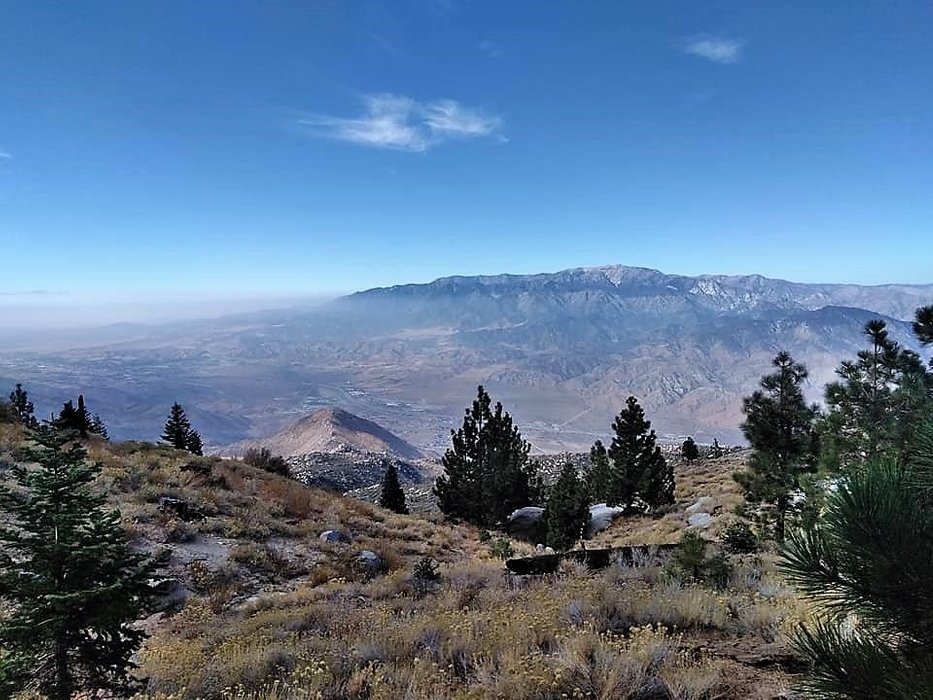 About half way into our hike we came across this open area, with huge rock formations that look like Giants placed them there. As if they were playing a game of marbles with them LOL. @csusbgeochem1 couldn't resist climbing up on top of one of them: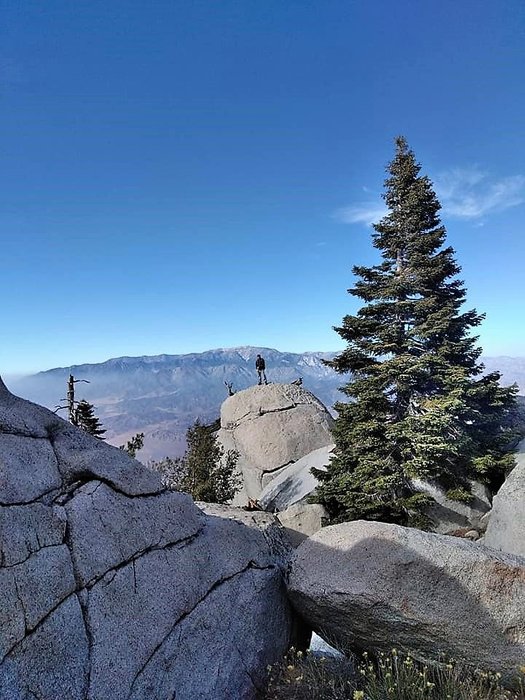 This only seemed to inspire Buddy to pose for his photo opportunity to. He is such a poser!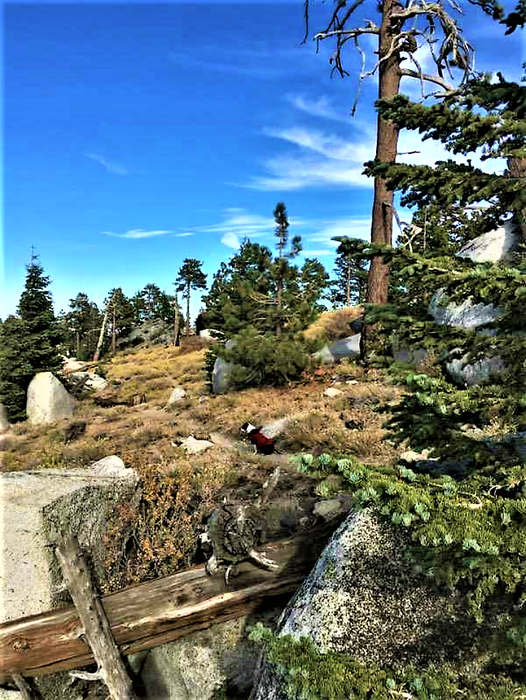 Photo taken by @csusbgeochem1

We continued along the trail and it's switch backs, with Pup and Happy taking the lead as always. I don't mind as she constantly comes back to us to check we are still walking behind her, plus she has the energy to spare: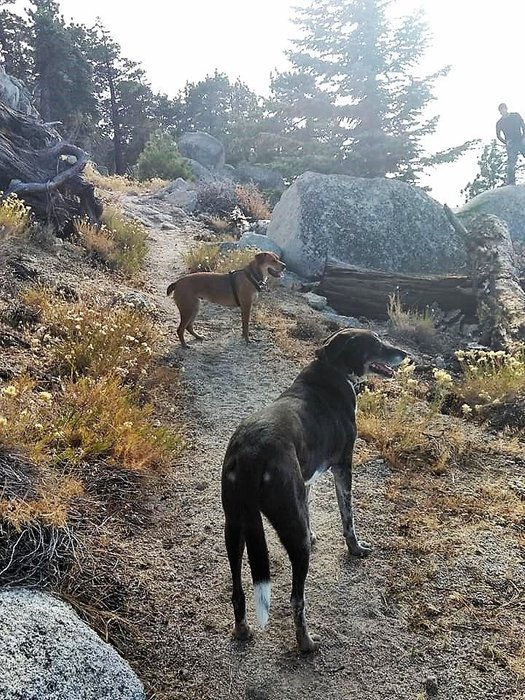 We had been hiking for a while now and covered a few miles, so we decided to only go a little further before heading back to camp before it started to get dark.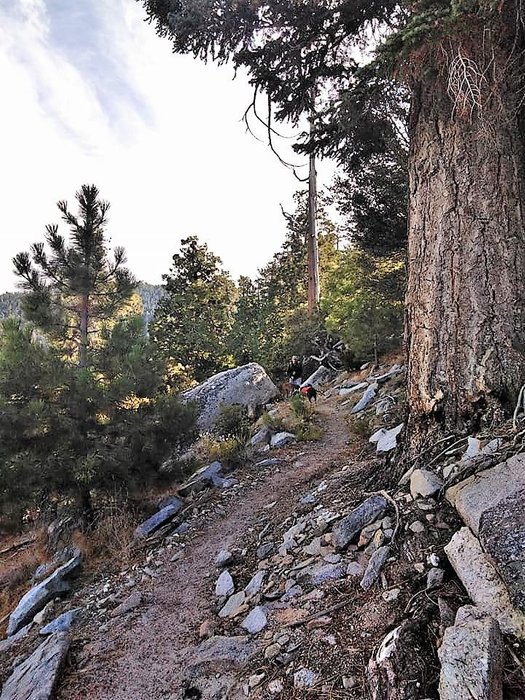 and as we rounded the final corner: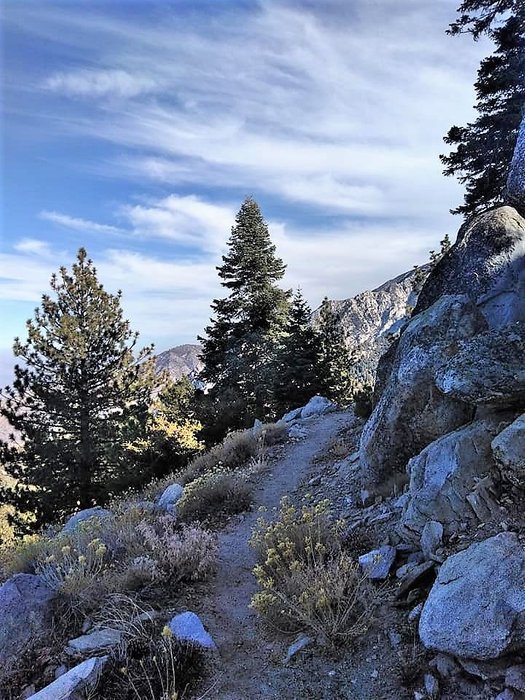 We saw this view: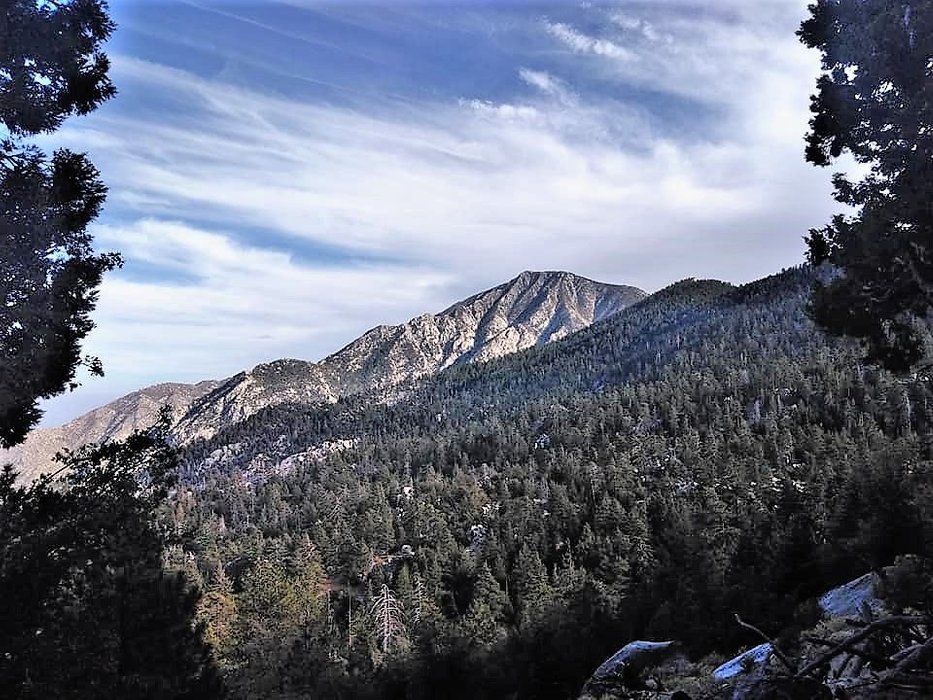 What a perfect place to end our hike for today! We started walking back along the trail and back to camp, not that the dogs really wanted to return. Minnie looked particularly upset that the hike was now at an end, but she looks so cute in Buddy spare jumper: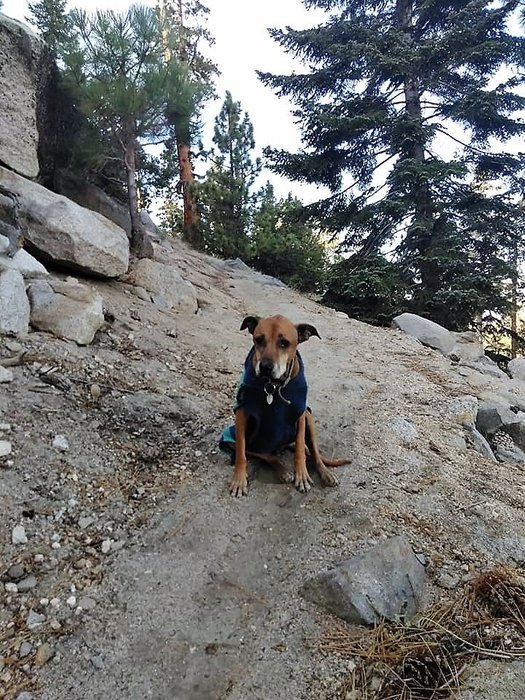 However when you turn around to this sight, you are more than happy to walk back: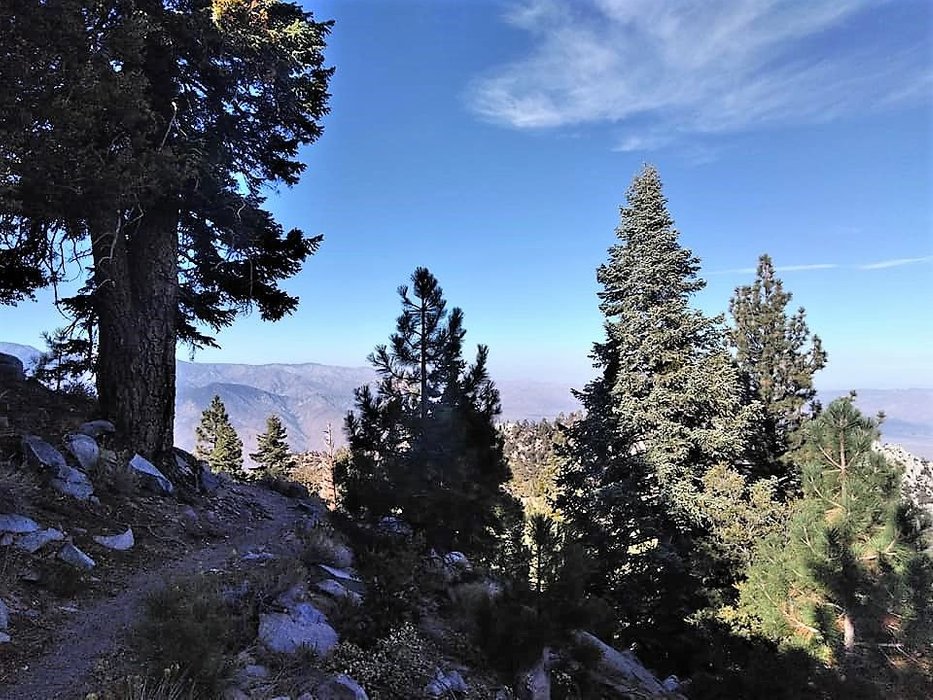 Taking in the view as we walked, it almost seemed more beautiful on the way back: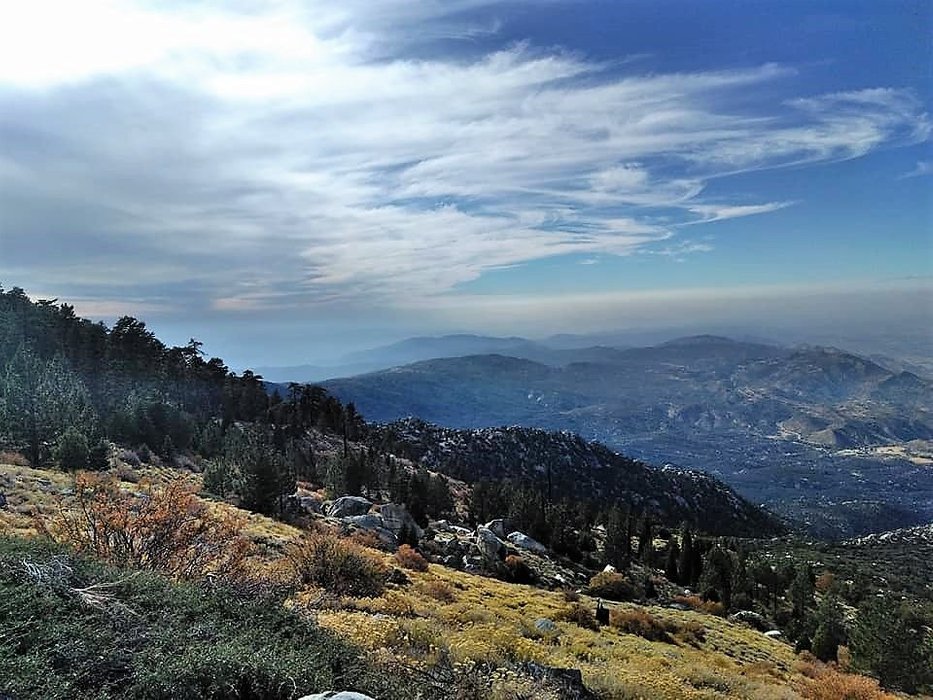 We passed through the huge boulders as the sun started to go down and the clouds rolled in: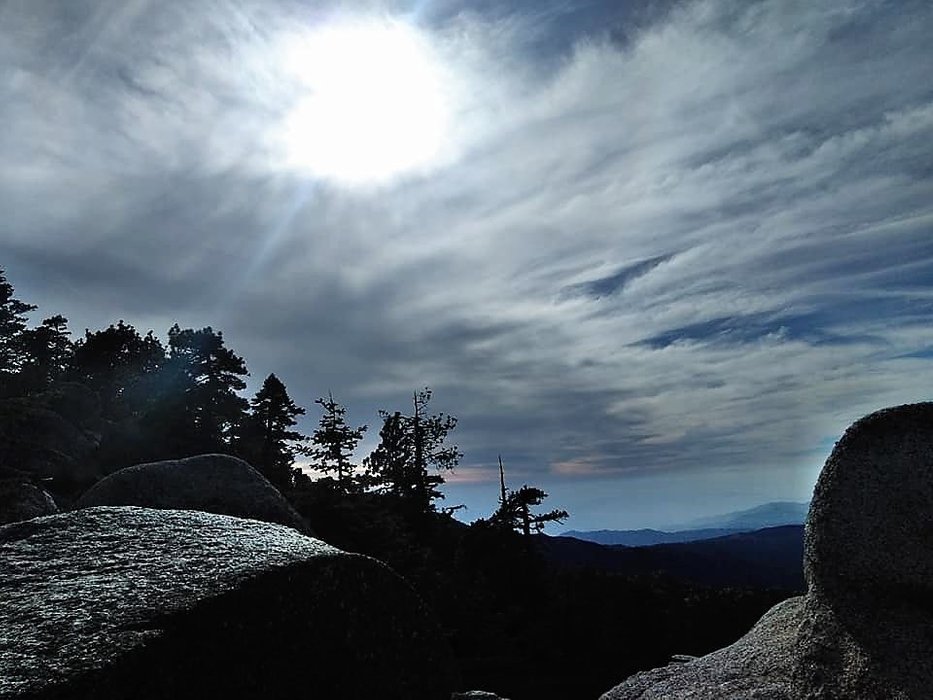 By the time we were back at our camp the dogs were all tired out with wagging tails, all they wanted now was some dinner and a sleep. As for us humans, we had a good time to! Now it was all about layering up as the temperature dropped, making dinner before bed, and dreaming of all the beauty nature had shown us that day.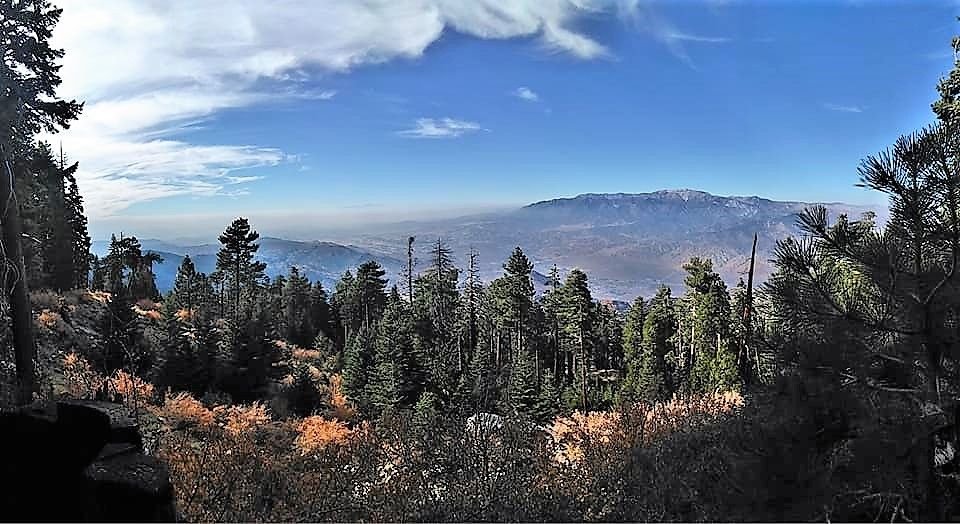 Thanks for reading. If you liked this post please remember to upvote it, and follow me so you don't miss out on any of my future content.
All photographs were taken by @beckymeep unless stated underneath.