A bit of history.
For many years I had been dreaming about taking my motorbike overseas and riding the UK & Ireland.
I was at a Horizons Unlimited Traveler meeting in 2017 when I made a commitment to undertaking the journey in 2019.
So here I was on 1 July 2019 taking my bike (Gráinne) from Canberra to Sydney so she could make her way to London.
Canberra - Sydney
302km
Click on My Ride Route and then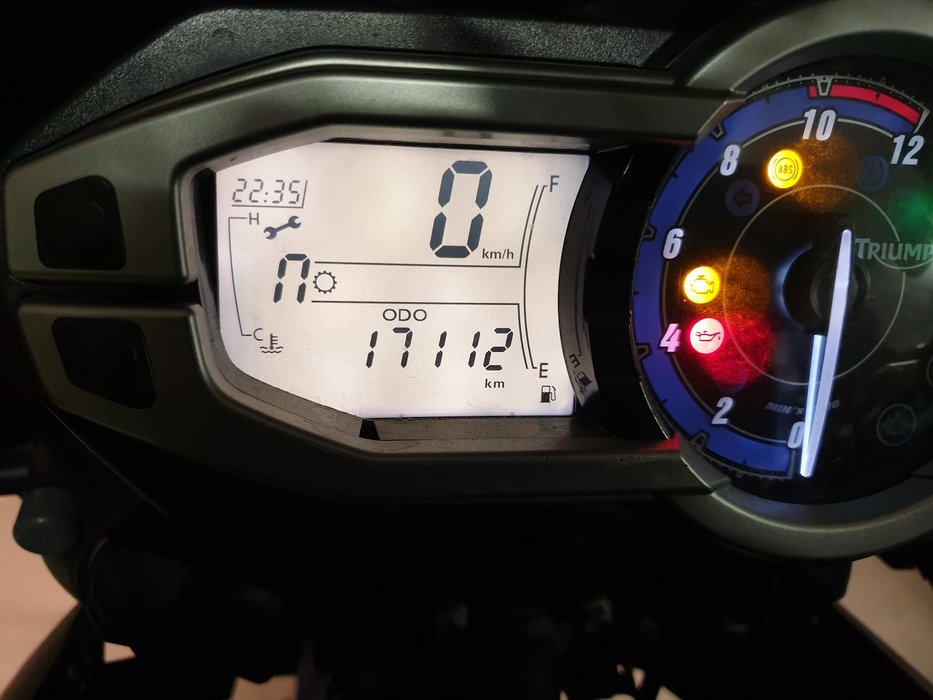 Oh what a day.
It all stated at 0215 when I woke up and couldn't get back to sleep.
My trip to Sydney to drop Gráinne for her flight to London was a disaster.
I was all ready to go this morning and Gráinne won't start. So remove helmet and jacket unpack storage tube to get out my Micro Start jump starter power pack (definitely recommend getting one of these).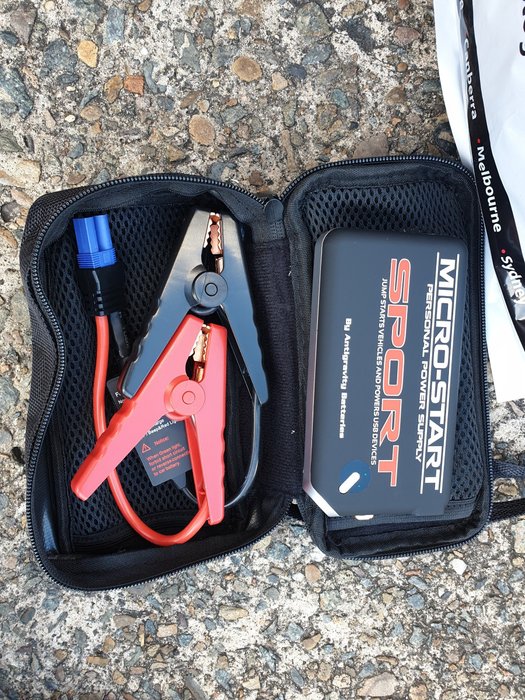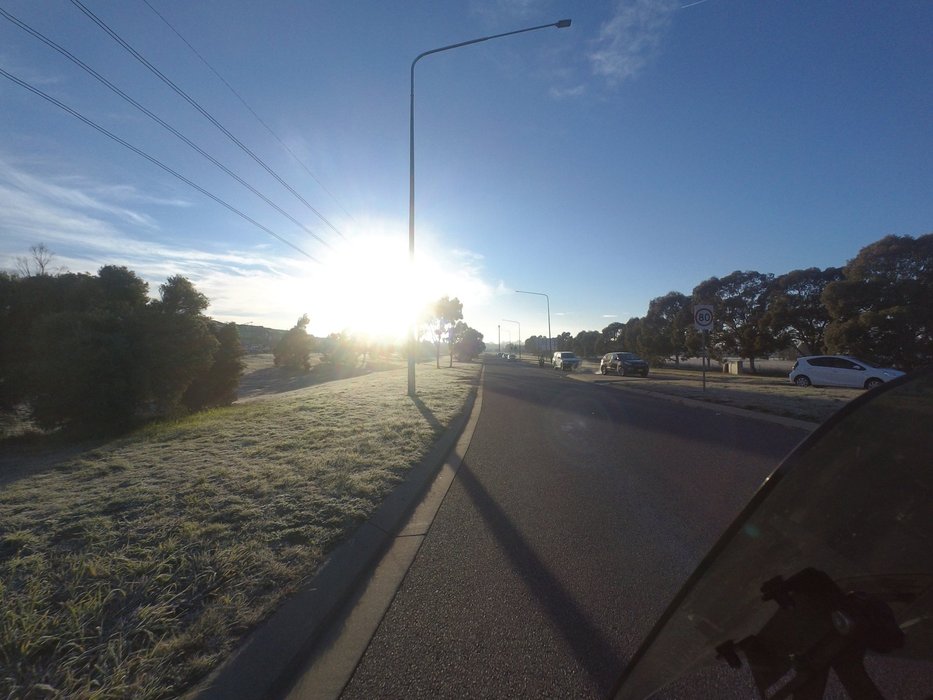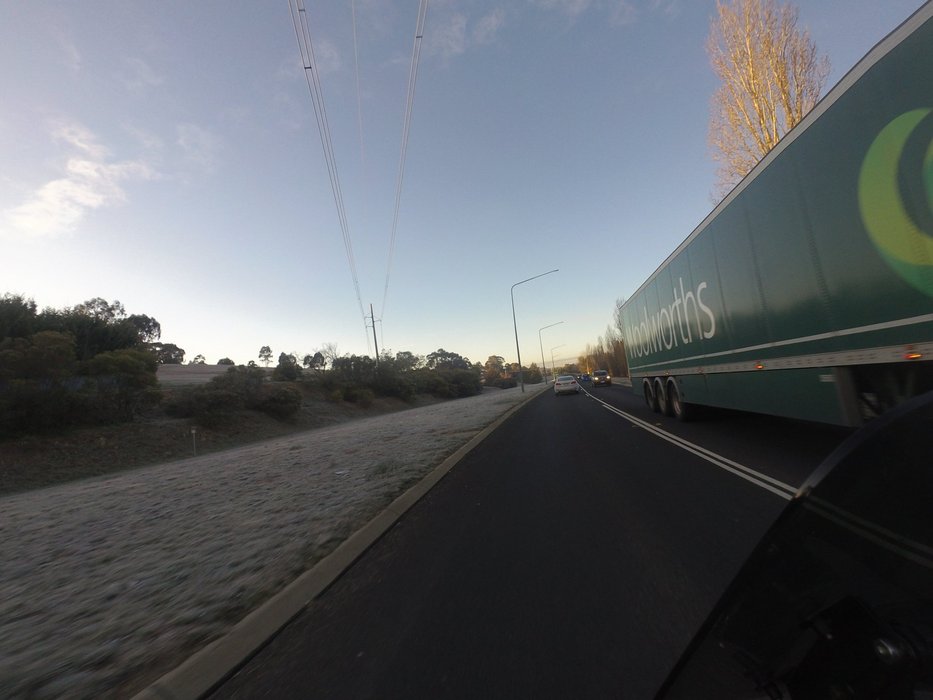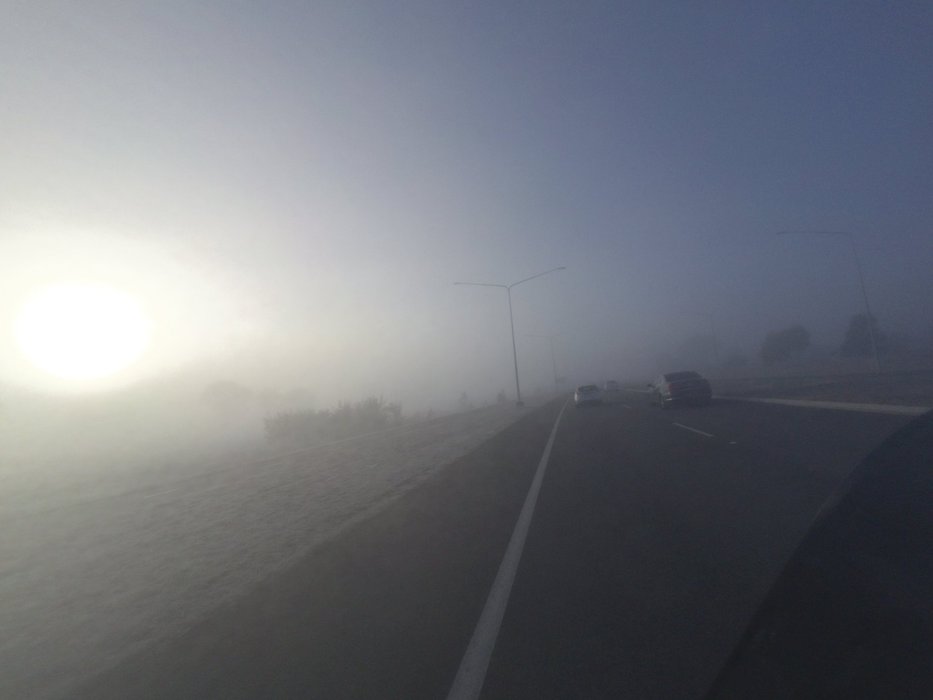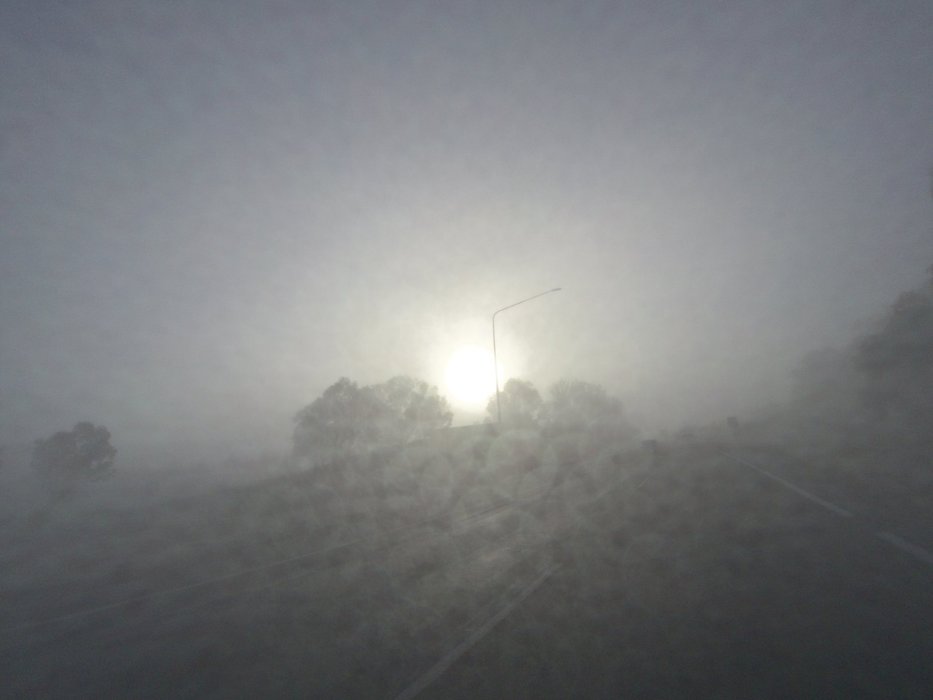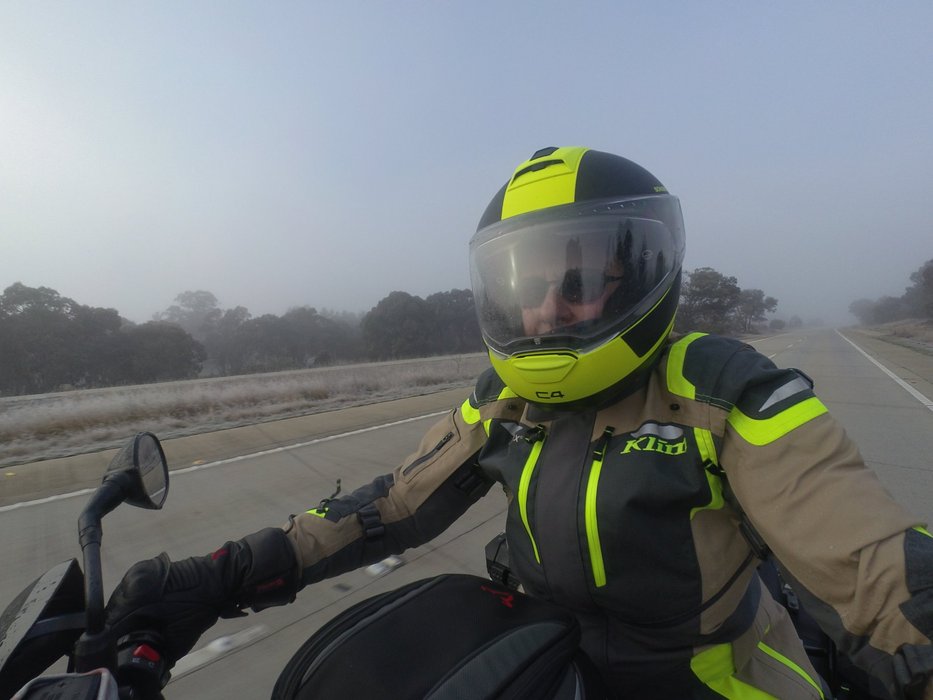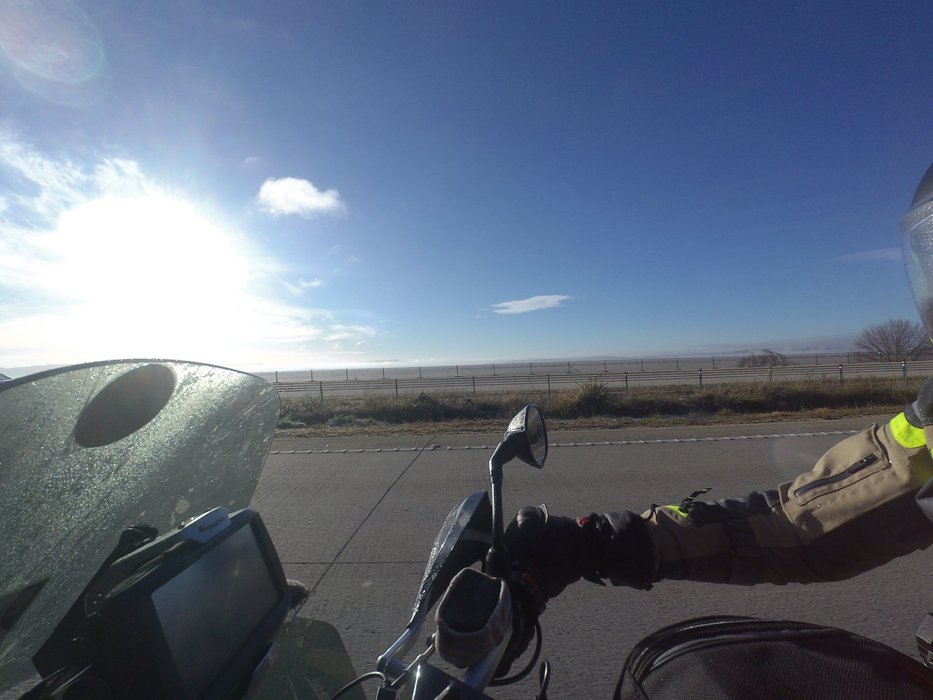 All good to Sutton Forrest, I topped up the tank and tried to put some air in my tyres, the stupid machine took air out instead of putting it in 😠. So started Gráinne (yippee she started) and started to pump up the tyres with my own pump.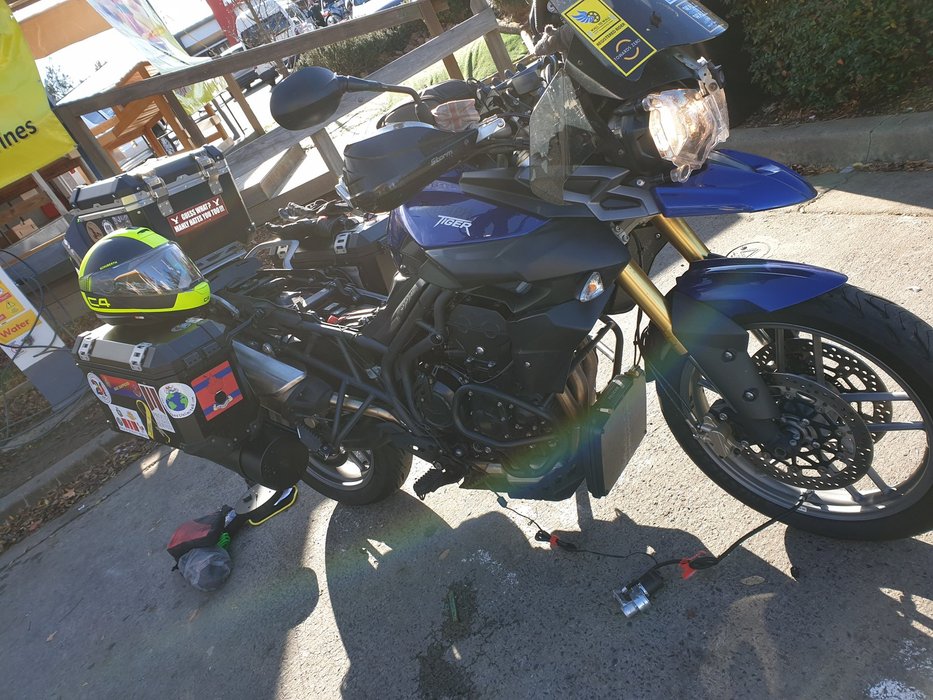 I got the front tyre pumped up then saw more air outlets so went over to one and pumped up the rear, I was all ready to go and Gráinne wouldn't start, so had to jumped start her again.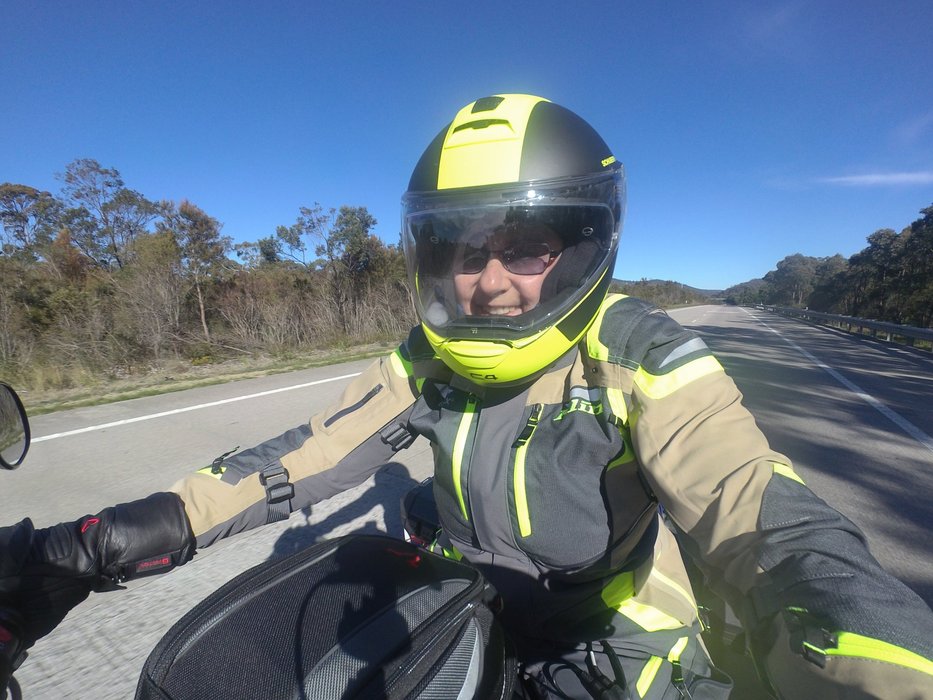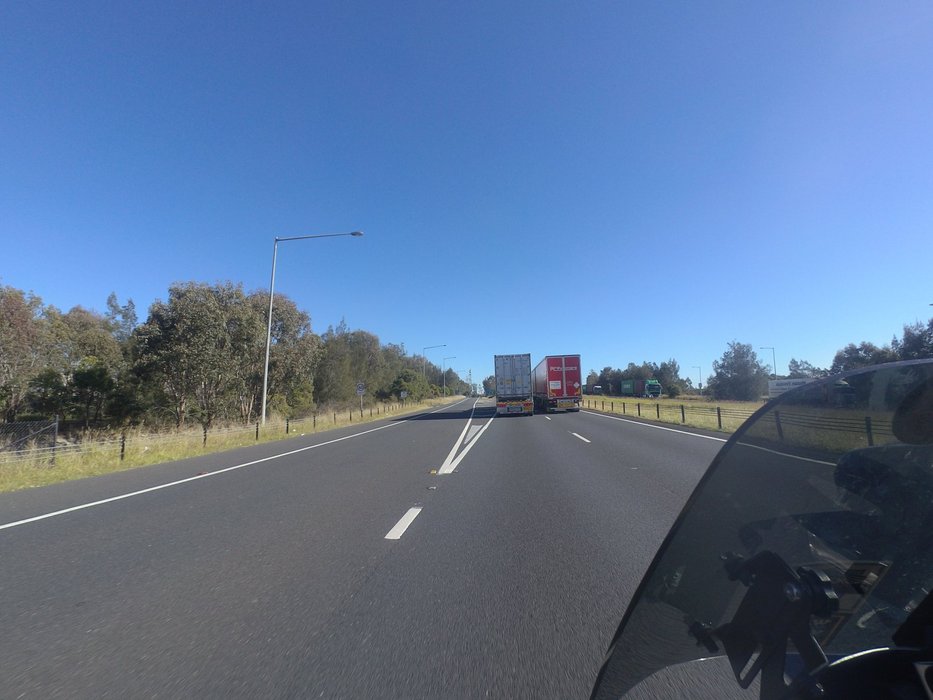 I continued on with no further dramas. Until .......
2.6km from my destination and some silly pedestrian presses the button to cross the road, I stop, light goes green, #@@# I stalled it and it won't start.
I'm at the top of a hill, I roll down into someone's drive and try to jump start, more swearing, not enough juice in the battery pack, crap crap crap. Ring the bike shop they can pick up for a fee. Ring NRMA (I just renewed and have never used before on the bike), minimum 1 1/2 hour wait. Call the bike shop back, they said they would be there in about 20 minutes.
Trying to jump start again.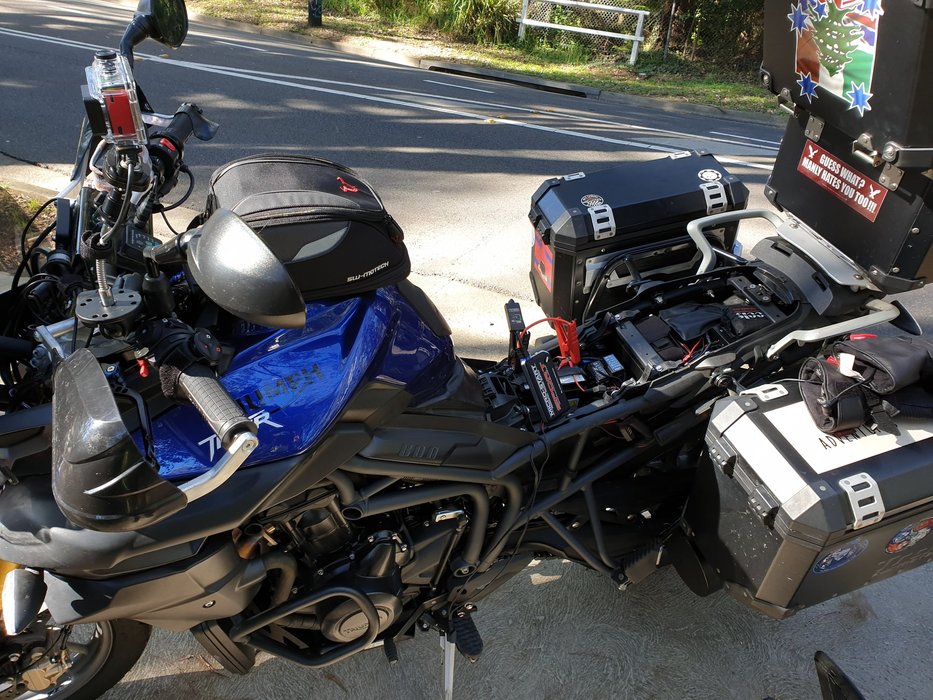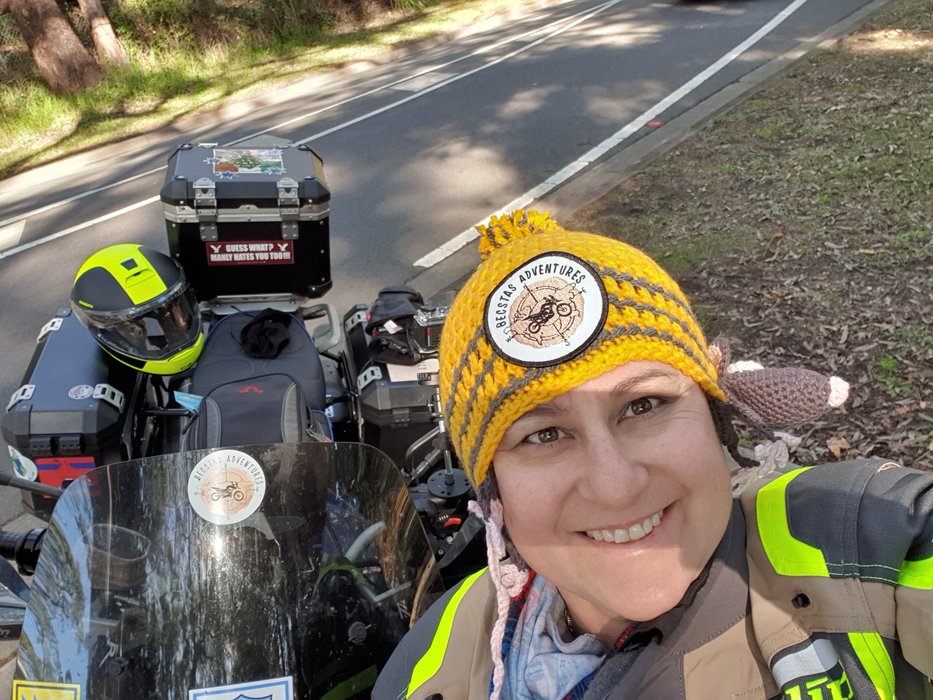 Gráinne got a ride for the last 2.6km of the trip. Thanks to Procycles Hornsby for their help with picking Gráinne up and giving her a new battery (luckily the issues I was having was just a dead battery.) They will be crating her up for her flight to London.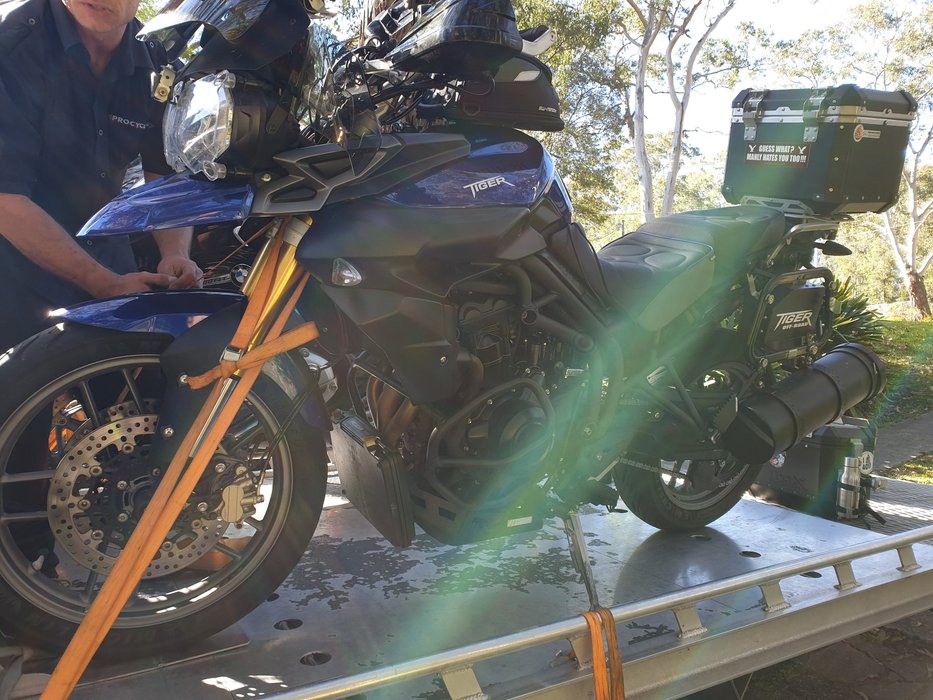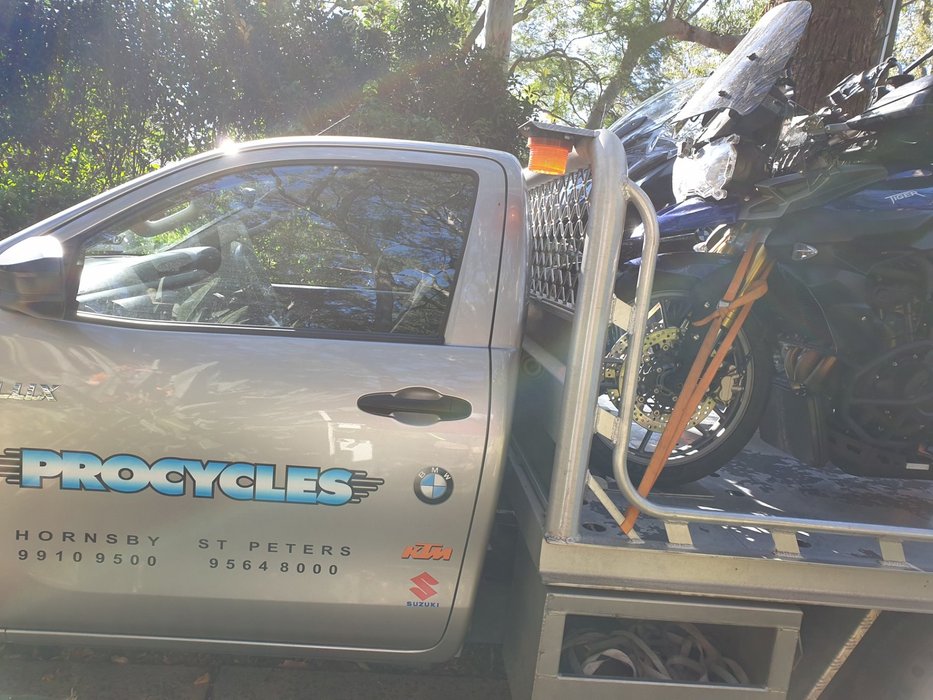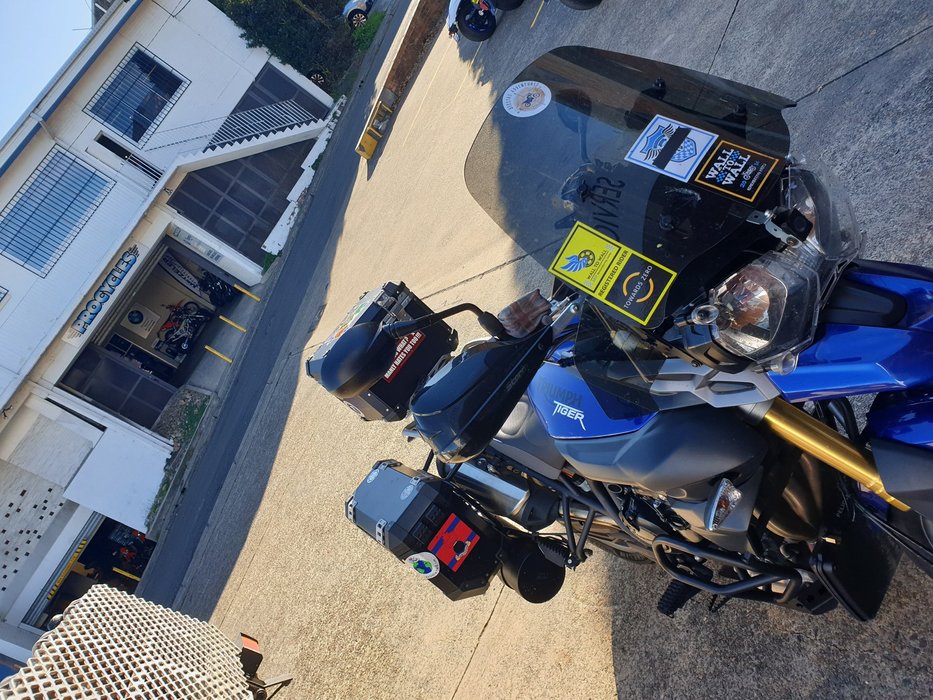 The return trip took about 6 hrs from Procycles Hornsby to home with multiple modes of transport.
I caught the train from Hornsby to Central , bus from Central to Canberra City, the light rail to Gungahlin & then an Uber home.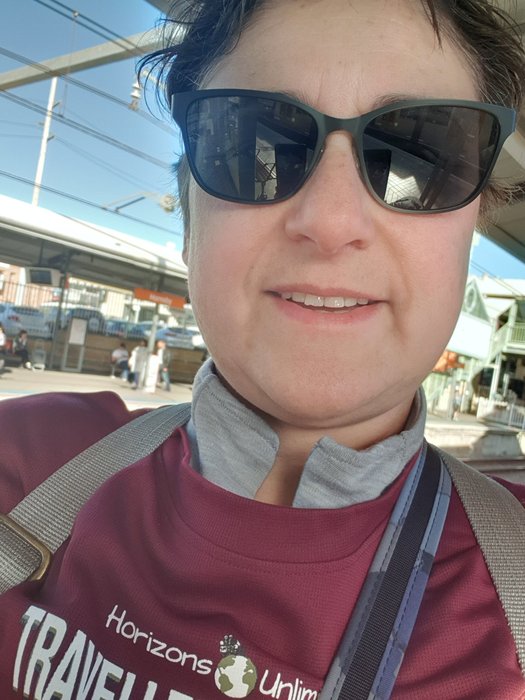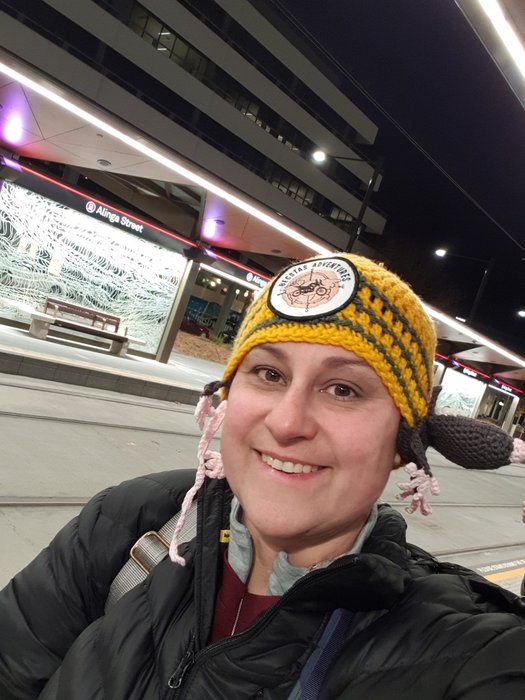 It was a huge day, I was awake at 0215 & finally got home at 2030.