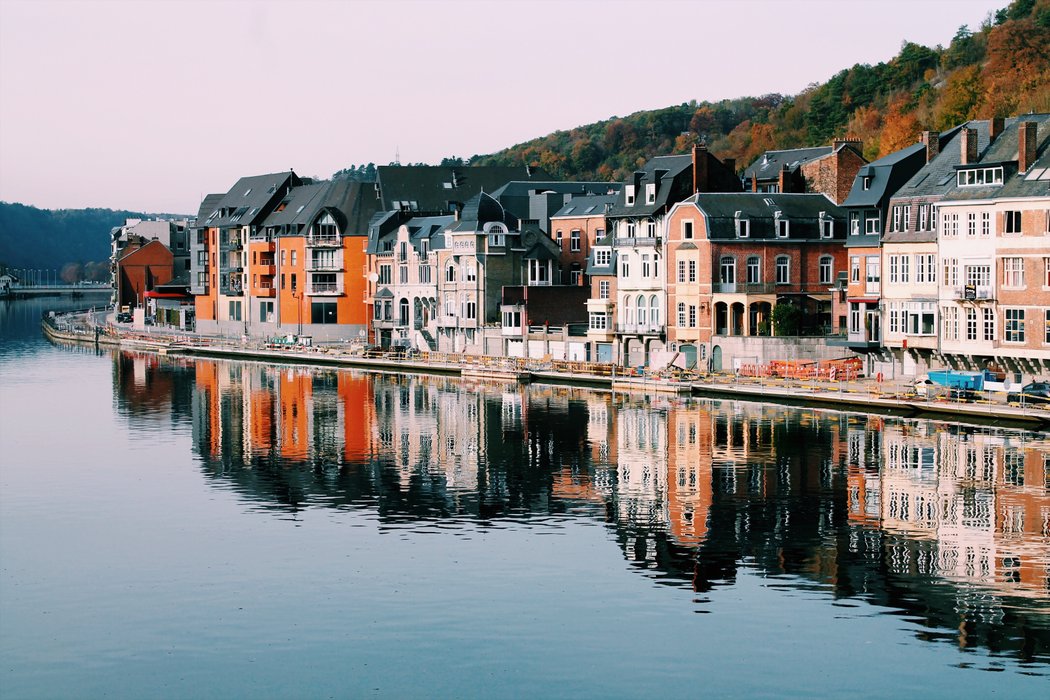 It's hard to imagine. I will not be back here in a long time. My final day in Belgium flew by. The country I grew up in. The great food. The waffles, chocolates and fries. My friends and family. I couldn't imaging how hard it was this time to say goodbye. This is something no one will tell you before you set off to move to another country. The goodbye is hard.
In the beginning I just treated it as just another trip. Just something short-term. Sure I will come back, but this time it is different. It is a long trip this time. If everything goes according to plan, I will not come back to Belgium until the beginning of 2020. So it was a lot more emotional.
I have been on many trips before. And it isn't unusual that I don't see some of my friends for 2 months. Still, this time was a lot different. I invited my friends over to come and eat waffles. We all gathered together and it was very cozy.
I spent the last week eating my most favorite dishes. I saved one of the best dishes for last. Fries from the frituur! I had fries with 'balletjes in tomatensaus' (meatballs in tomato sauce), a 'bicky burger' and 'een boulet gekruid' (fried meatball with spices). All with mayonnaise of course. My sister joined me with my niece and my brother in law. This was the last time I'll be seeing them in a long time.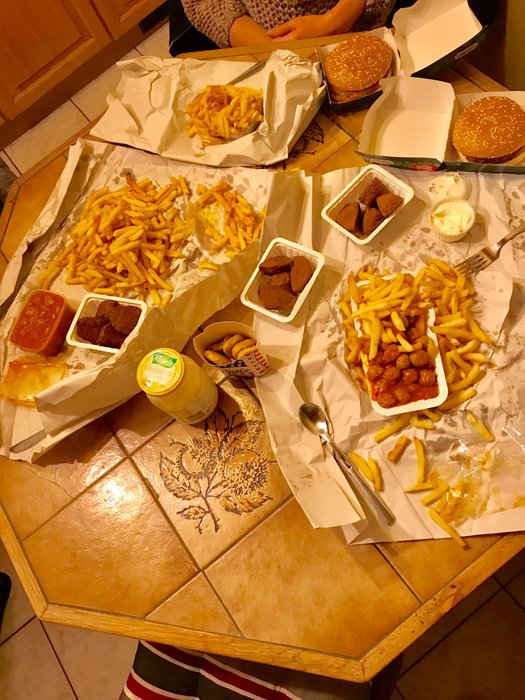 It's also one of the only times I saw my sister crying. I didn't expect her to cry for my leave. The last time she cried was on her wedding and that was out of happiness. The goodbye was harder than expected.
My friends surprised me with little gifts. This was a total surprise! My niece wrote me a card and baked me cake! She's only 9 years old. My best friend gave me this keychain (picture below). We each have one half. I also received a special travel pillow for on the plane.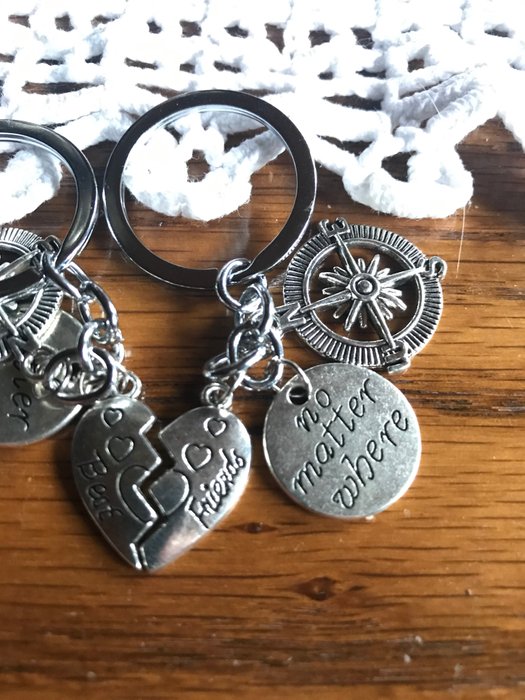 The plan
So what's the plan? I wrote a blogpost about it. You can read it here. But I'll make a summary for you
I'm going to travel through Asia for the next 3 months. I haven't decided where yet. My first stop is Hong Kong and my second stop will be Vietnam for 1 month. The rest still needs to be planned. I'm super excited for this trip. I have a friend in Hong Kong who I haven't seen since summer.
After Asia, I'm going to New Zealand. I have a working holiday visa for a year. I'm planning to make this my home country for the next year. I will be able to get a job there and save up money for my future trips.
I don't know when I will be back in Belgium. I didn't plan to come back before going to New Zealand. But the chances are pretty high that I will travel to Europe during summertime.
---
Thank you for reading. Make sure to follow me so you won't miss any posts. I blog daily and I will keep everyone up to date with my future trips.
---
Continue reading
I'm going to Hong Kong!
https://steemit.com/travel/@beforeyoupack/i-m-going-to-hong-kong
How to Influence and Inspire through video - Masterclass Notes
https://steemit.com/film/@beforeyoupack/how-to-influence-and-inspire-through-video-masterclass-notes
Do Not Bring A Drone To Morocco!
https://steemit.com/travel/@beforeyoupack/ohhkzdxq
What I learned in Morocco - TIS Marrakech
https://steemit.com/travel/@beforeyoupack/what-i-learned-in-morocco-tis-marrakech
Share Your Story, It's worth it
https://steemit.com/life/@beforeyoupack/hfqf3ke8
Final day of the summit - The former Social Media Manager of Steemit - TIS Marrakech [Day 8]
https://steemit.com/travel/@beforeyoupack/final-day-of-the-summit-the-former-social-media-manager-of-steemit-tis-marrakech-day-8