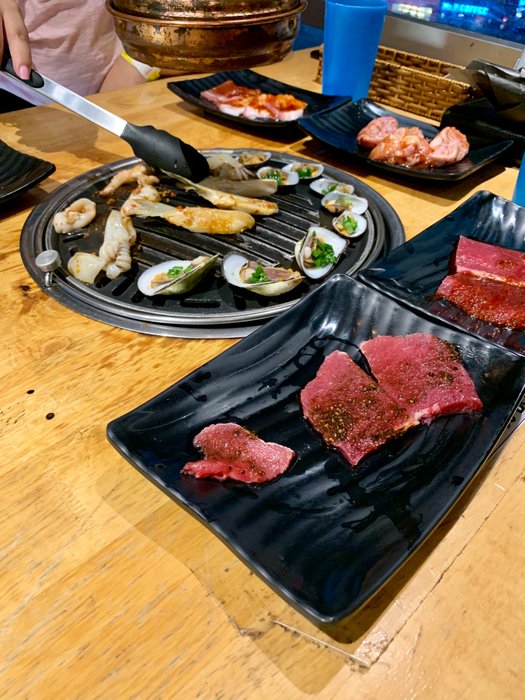 The Vietnamese food is absolutely delicious. It is very different from the western food and from Chinese food. I totally love this food.
If you have been following me here or on Instagram, you should know that I was heading towards Vietnam after Hong Kong. I try to write daily and it has been 4 days now. So where's the content about Vietnam? The truth is that I don't have much to write about (yet).
I ended up going to Ho Chi Minh City (aka Saigon). To me it is just another big city. with a population of 8.4 million people this is a big clusterfrack. My days here weren't that crazy compared to Hong Kong. I used this time to relax and slow down a bit before I continue the rest of my trip. It's about to be a hell of a ride! Be prepared.
Right now I'm on the bus going to Da Lat. Da Lat is a city north of Saigon. It's in the mountains and the whole area is just gorgeous. I am so looking forward to this. I am very motivated to produce a lot of content here as I feel it is more of my style.
That doesn't mean I didn't do anything in Saigon. I did meet locals who were very keen to show me their culture. I was staying in the "Prei Nokor Hostel", the staff here is very friendly. Sometimes I would just be chilling downstairs in the common area and then some of the staff members would join me. They gave me some of their foods to try or tell me what other things I should try. I am very open to trying new things and local foods, so this has been a blessing.
Coffee culture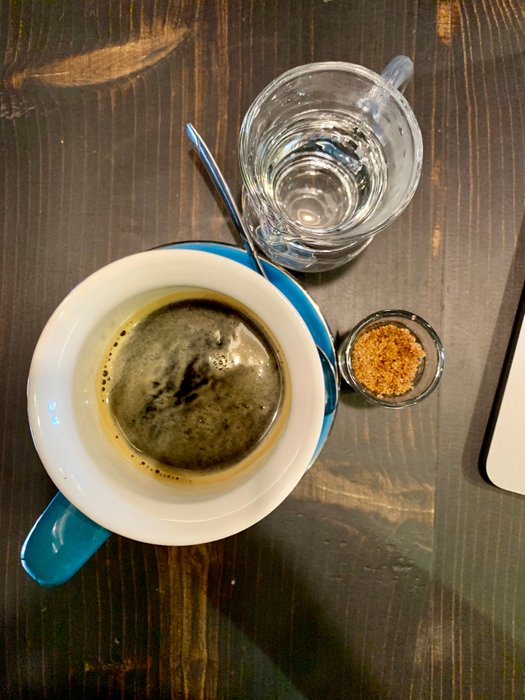 Vietnam has an amazing coffee culture. Da Lat, the city where I'm going to, is known for it's coffee. There are a lot of coffee farms. But the Tea and smoothies here are amazing too. The coffee shops here are a hipster paradise. The other day I went to "The Hidden Elephant Books And Coffee" which was totally amazing. I went here to write my previous post "5 things you should do while in Hong Kong". I got some really amazing coffee and a sandwich. This place is an ideal laptop working space. It's nice and quiet. People come here to read. It's not a busy and loud coffeeshop where everyone is yelling at each other. No, it's very peaceful but cozy at the same time.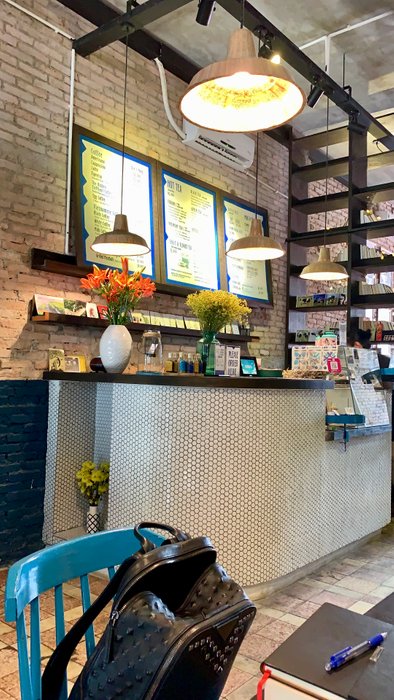 The coffee I got in this place is their specialty. The drink is called "hidden elephant coffee". It's a coffee with fruit flavor. Normally I'm not that into fruit flavored coffee, but this one is super delicious.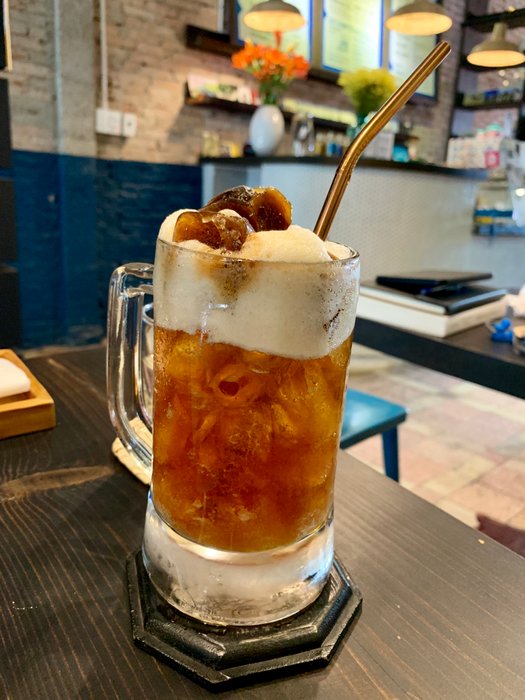 They also serve sandwiches. The one I got was with meatballs. They have 3 types of sandwiches. But all of them are with meat, so the vegetarians are out of luck here. I'd never expect to see a sandwich like this in Vietnam. It looks very western to me. But they did a fantastic job on this one.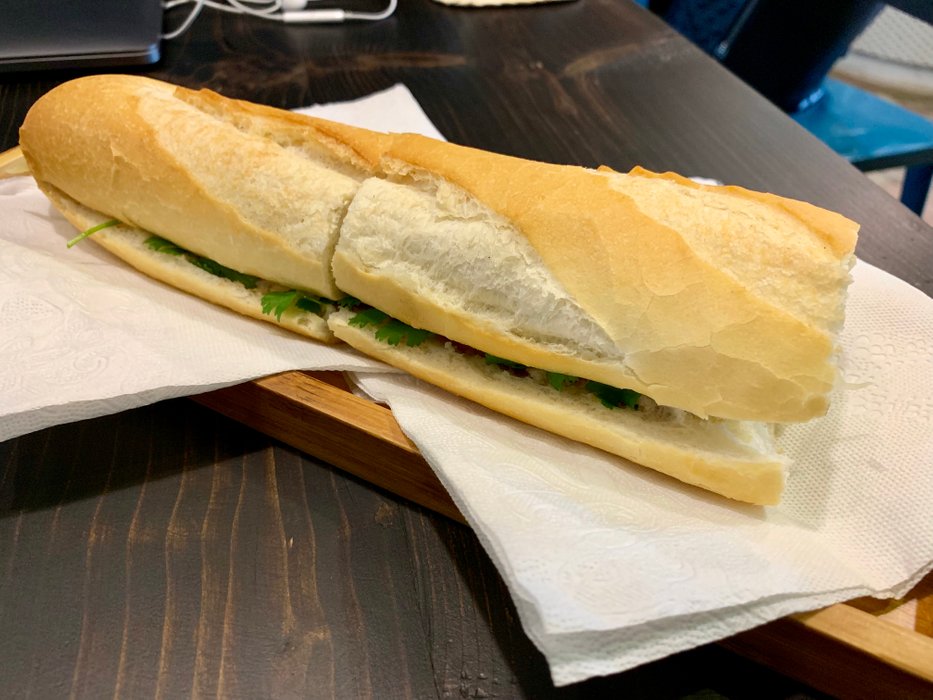 Food
The food in Vietnam is amazing. Vietnamese people eat so much food. There are plenty of dishes to choose from. Any foodie will love this place. There are regular dishes, but also more daring ones. I'll tell you more about them. But first let's start with a more 'normal' day at the restaurant.
1. Grilled Vietnamese cuisine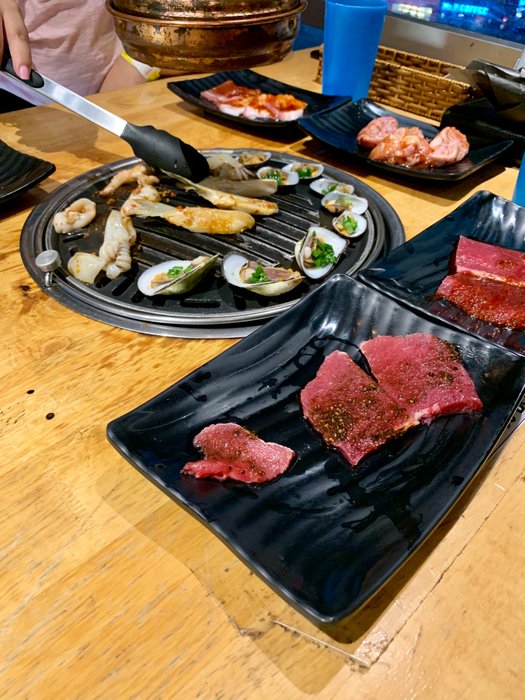 The first time I noticed how much people can eat here was when I got invited to a BBQ. Me and 3 local friends went to a restaurant called "cheap eats". It's a buffet kind of thing. It's basically all you can eat. The price was 200,000 VND (€7.60) and this included all the food and drinks.
In the middle of the table was a grill. So we could order anything we wanted. But we just got everything. In the middle of the restaurant is a table with the vegetables. There were salads, vegetables for grilling, vegetables for hot pot, rice, noodles, seafood, ... all kinds of deliciousness.
But then the real food came. All the meat and seafood, they just kept coming with plates. We grilled our food and shared everything. But as soon as we ran out of it, we got more. I think we filled up this grill about 5 times. I was so full, I couldn't eat any more. But there were my friends, wanting more food. Like how is this possible?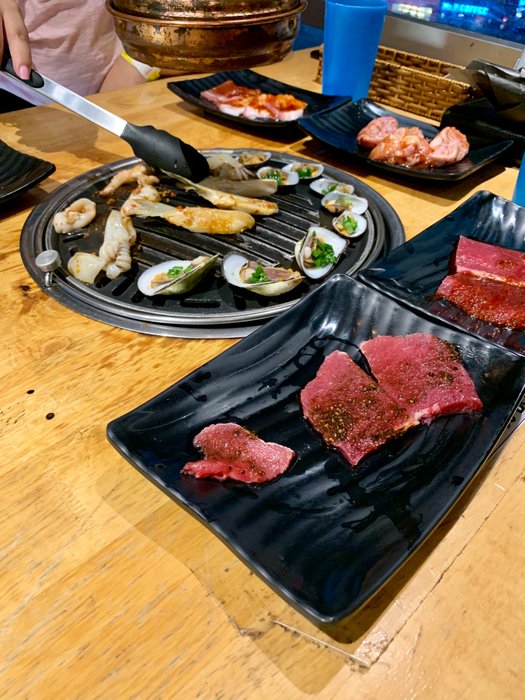 After the grilled food, we got hot pot. This is a big bowl in the middle, like a soup. Then we add the vegetables, meat and noodles. This was all super delicious.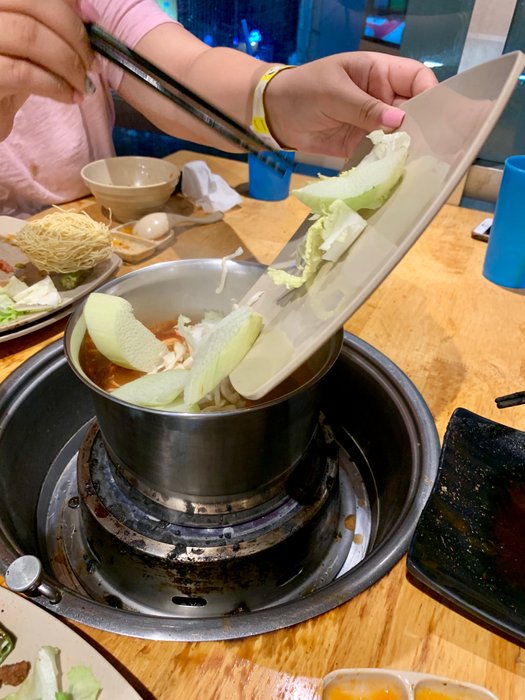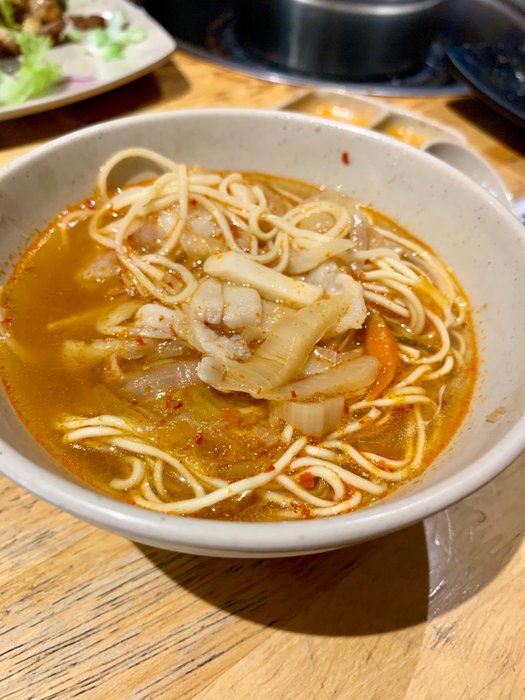 2. Grilled crocodile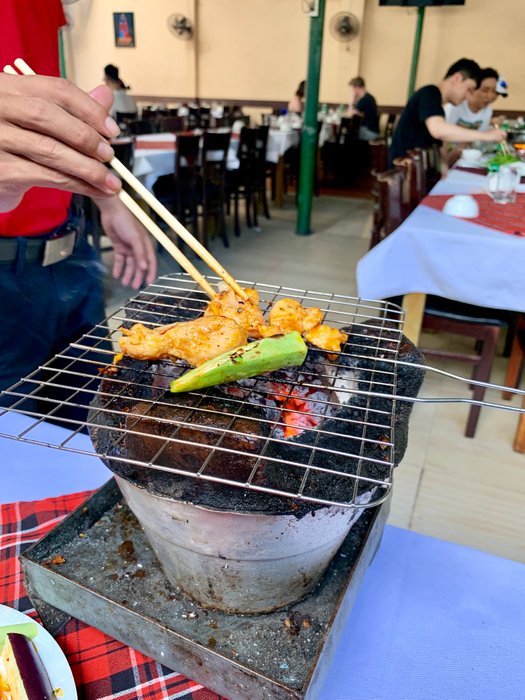 If you are feeling a bit daring, but not too daring then I'd suggest giving the crocodile a try. The restaurant we went to was "Luong Son" in District 1, Ho Chi Minh City. It's famous for its crocodile. It is a bit more expensive (still cheap for westerners) but well worth it.
In this restaurant, the food will be grilled at your table. You can either grill it yourself or let someone grill it for you. They put a claypot BBQ at your table with a grill. Then they give you the uncooked crocodile. We got the spicy one, I love spicy food. And then we got someone to grill it for us.
When we first tried it. It was heaven! Wow, this is so delicious. I have been bragging about this dish to everyone I met after this. It is this good! We also had oysters as a side. I would totally eat this again.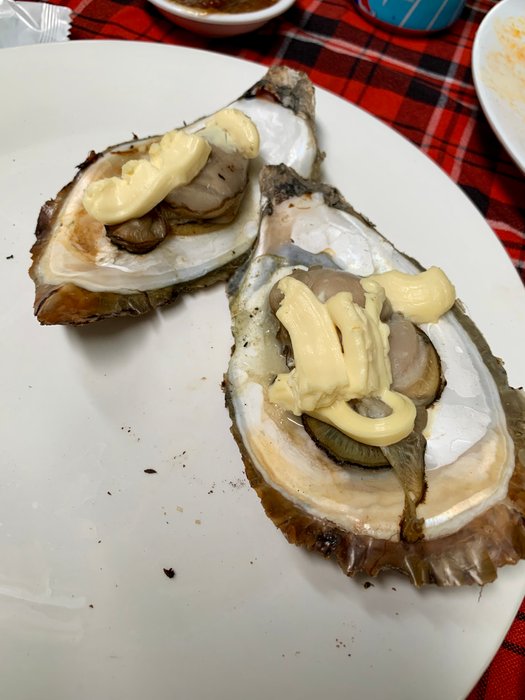 But now the real question. Is the legend true? Does crocodile taste like chicken? The answer is yes and no. I can tell the comparison with chicken. It sure has some chicken flavor in it. But it also taste a bit like fish. It's super delicious nevertheless. You should try it for yourself!
3. Pho (Vietnamese soup)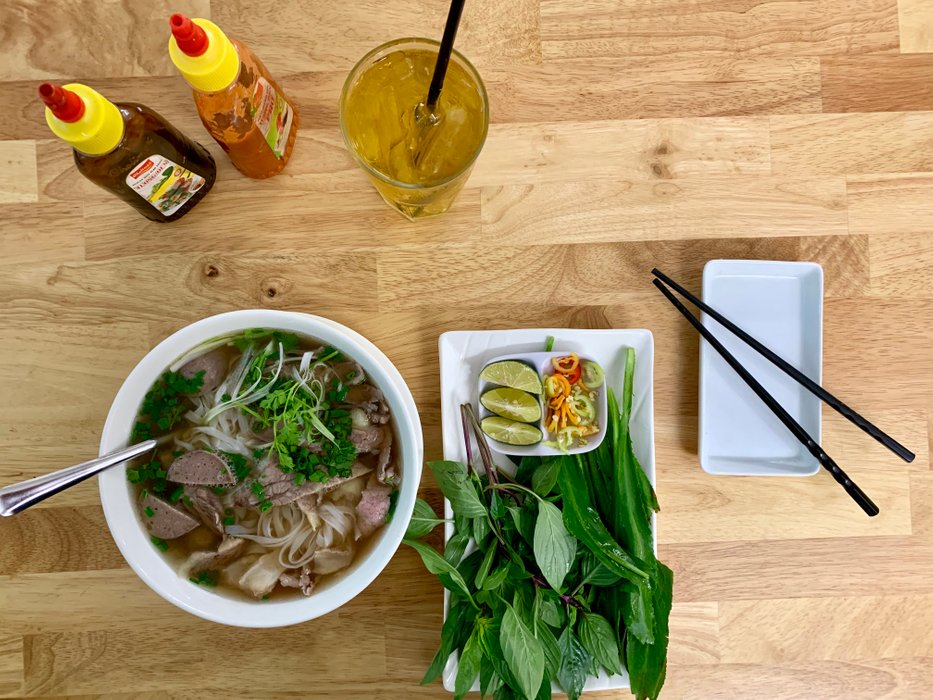 This is the number one must eat you hear everywhere. I haven't met anyone yet who doesn't love this dish. This is the most popular dish. But you have them in many styles. Take my advice and get the one with beef. It's the best one. You will not regret this.
I had this dish on my first day. I went to a Pho restaurant very close to my hostel. It was cheap and delicious. I wanted to go again on another day, but they were closed. It was already late too.
4. Súp Cua (corn crab soup)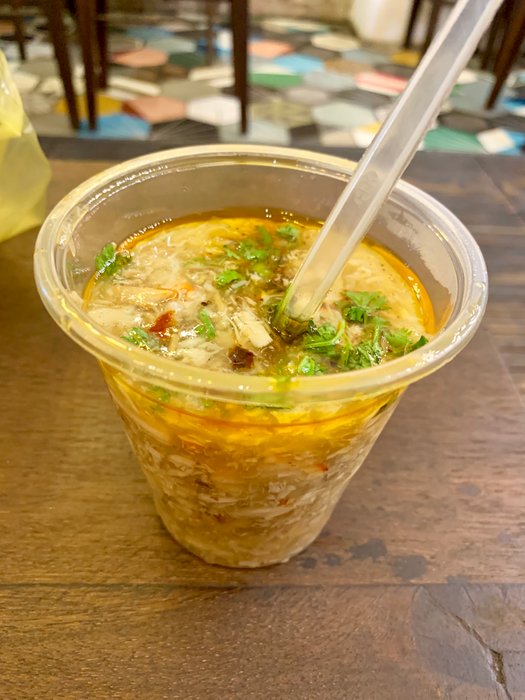 I don't think many foreigners get to try this one. I was lucky that one of the hostel staff brought me to this place. I am very grateful for this because was super delicious. We got it from a very sketchy looking place.
It's a traditional soup with crab meat. The seller doesn't know any english, so having a local there really helped.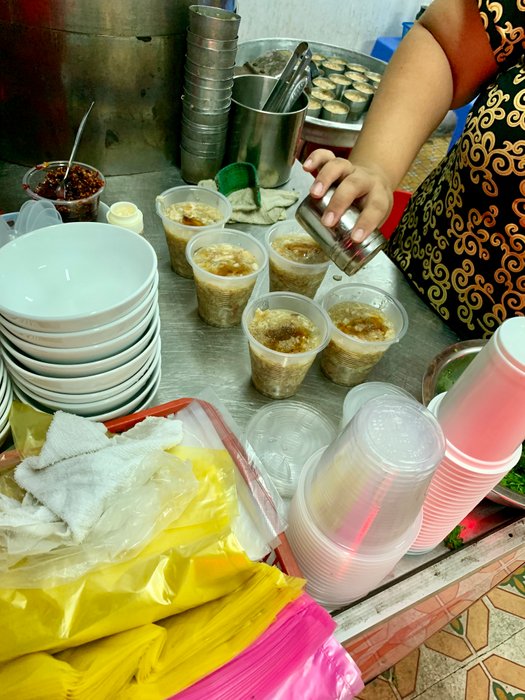 5. Paper rice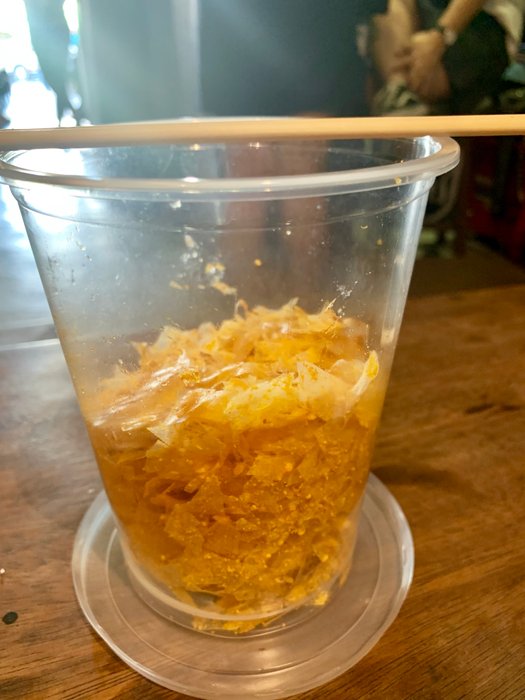 One more treat the hostel staff showed me was paper rice. It's a snack. I totally love this one. They told me that it's not something you can just go and find yourself. They had it delivered from someone who makes it themselves. I haven't seen this laying around in the grocery store.
6. Bánh mì (Street sandwich)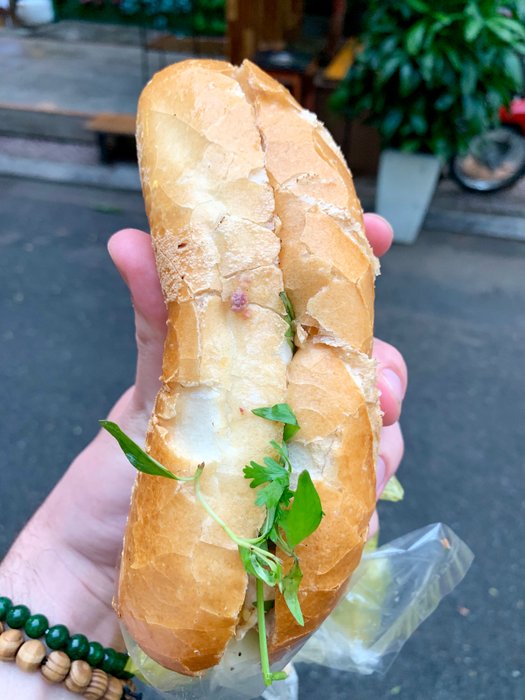 A popular street food among locals is bánh mì. It's a Vietnamese sandwich. You can find small stalls at the side of the street who sells these. It's always with a lot of vegetables and with all kinds of meat (charcuterie) or eggs. If you order the eggs, she will pop up a frying pan and a gas stove. Then she will prepare the eggs. I like this one the most. This turns it into a hot dish. I think I already had 4 of these during my stay. I love them.
7. Bánh Căn (Vietnamese mini pancakes)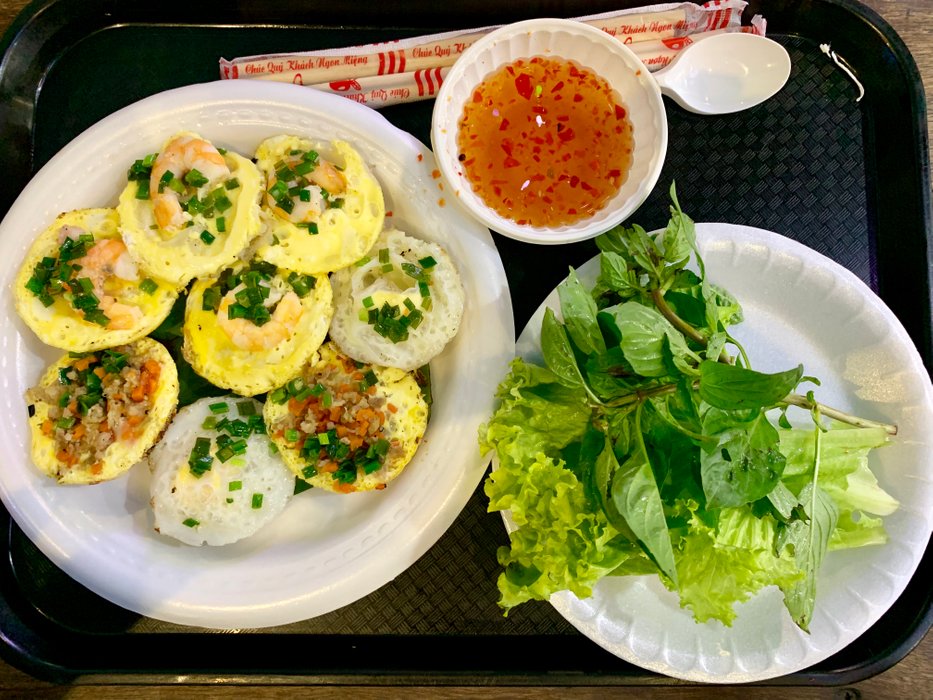 One more thing I got to try was these mini pancakes. It's a very popular local dish in the South Central region of Vietnam. They put all kind of stuff in them. I don't know what all of them are. But I do know there's minced beef and shrimp. There are a lot more and you should totally try them!
---
Get Email notifications

---
Stay up to date with my life. Follow me on Instagram!
Continue reading
Before You Pack # Hong Kong - 5 things you should do while visiting Hong Kong
https://steemit.com/travel/@beforeyoupack/before-you-pack--hong-kong--5-things-you-should-do-while-visiting-hong-kong-xcjltnm8
Hong Kong Island Culture Trip and Rooftop Sunset- Hong Kong [Day 7]
https://steemit.com/travel/@beforeyoupack/hong-kong-island-culture-trip-and-rooftop-sunset-hong-kong-day-7
Hidden karaoke bar - Hong Kong [Day 6]
https://steemit.com/travel/@beforeyoupack/hidden-karaoke-bar-hong-kong-day-6
A day in Macau - Hong Kong [Day 5]
https://steemit.com/travel/@beforeyoupack/a-day-in-macau-hong-kong-day-5
Exploring Kowloon and Drone Shots! - Hong Kong [Day 4]
https://steemit.com/travel/@beforeyoupack/exploring-kowloon-and-drone-shots-hong-kong-day-4
Rooftopping in Hong Kong! [Day 3]
https://steemit.com/travel/@beforeyoupack/rooftopping-in-hong-kong-day-3
The Lamma Island & Hong Kong Central - Hong Kong [Day 2]
https://steemit.com/travel/@beforeyoupack/the-lamma-island-and-hong-kong-central-hong-kong-day-2