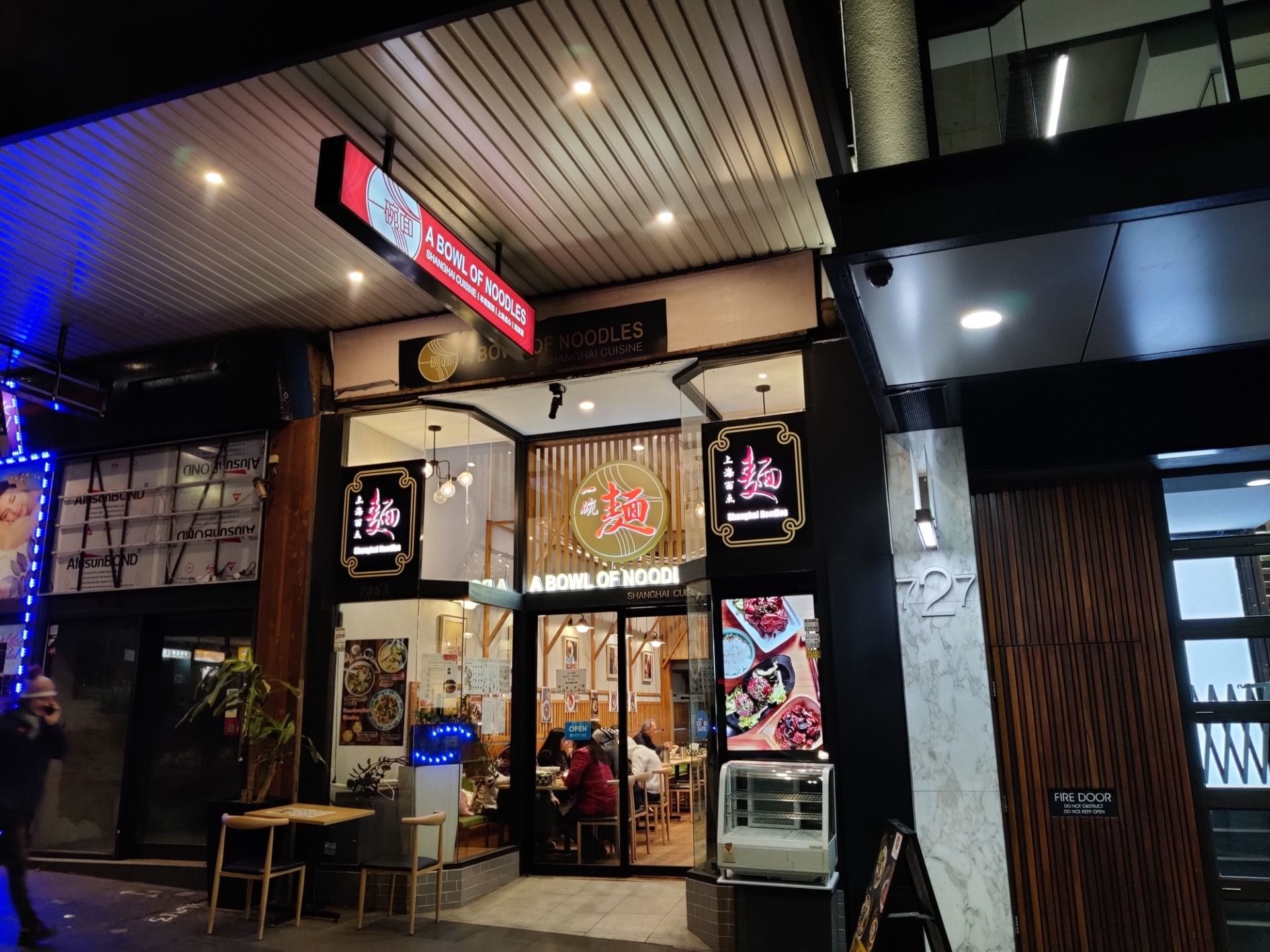 Well... I guess if you are going to name a restaurant, it is likely that all the good and punny ones are going to be taken. So, there probably isn't any harm going full-functional... and naming your restaurant A Bowl of Noodles!
Luckily, A Bowl of Noodles does offer bowls of noodles, and so there isn't any deceptive marketing involved here! However, they do offer quite a bit more... and it is conveniently located close to Sydney Central (I always need fast, cheap, and decent places to eat at when waiting for interstate trains and buses!).
The Space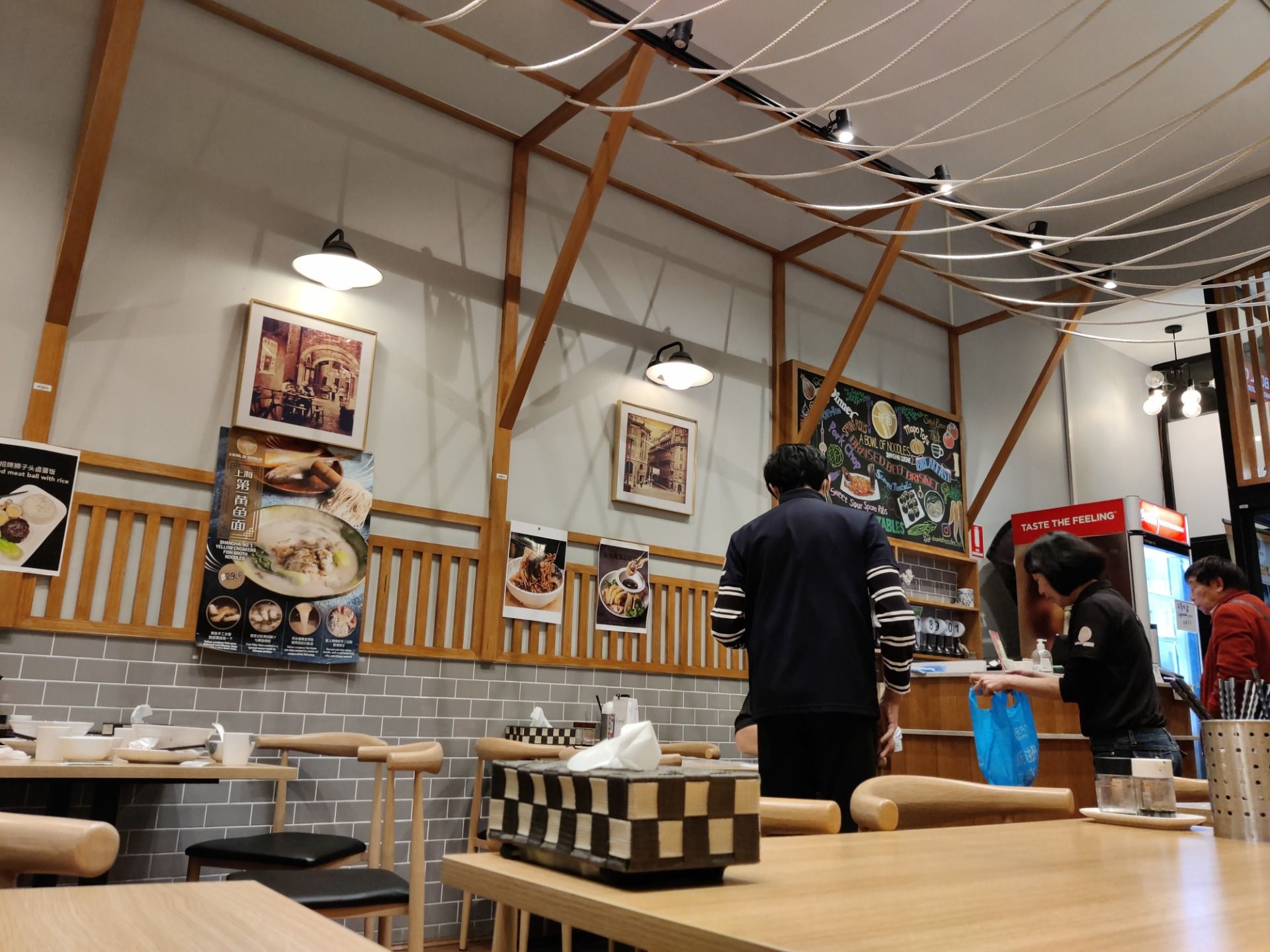 The seating area is long and narrow... and there aren't a crazily large amount of tables and seats. This is more a place when you are expecting people to just come in quickly, eat and leave in short time spans. That said, everything is tidy and comfortable... so, no complaints... If I have to kill time, then I guess I just eat slowly!
The Menu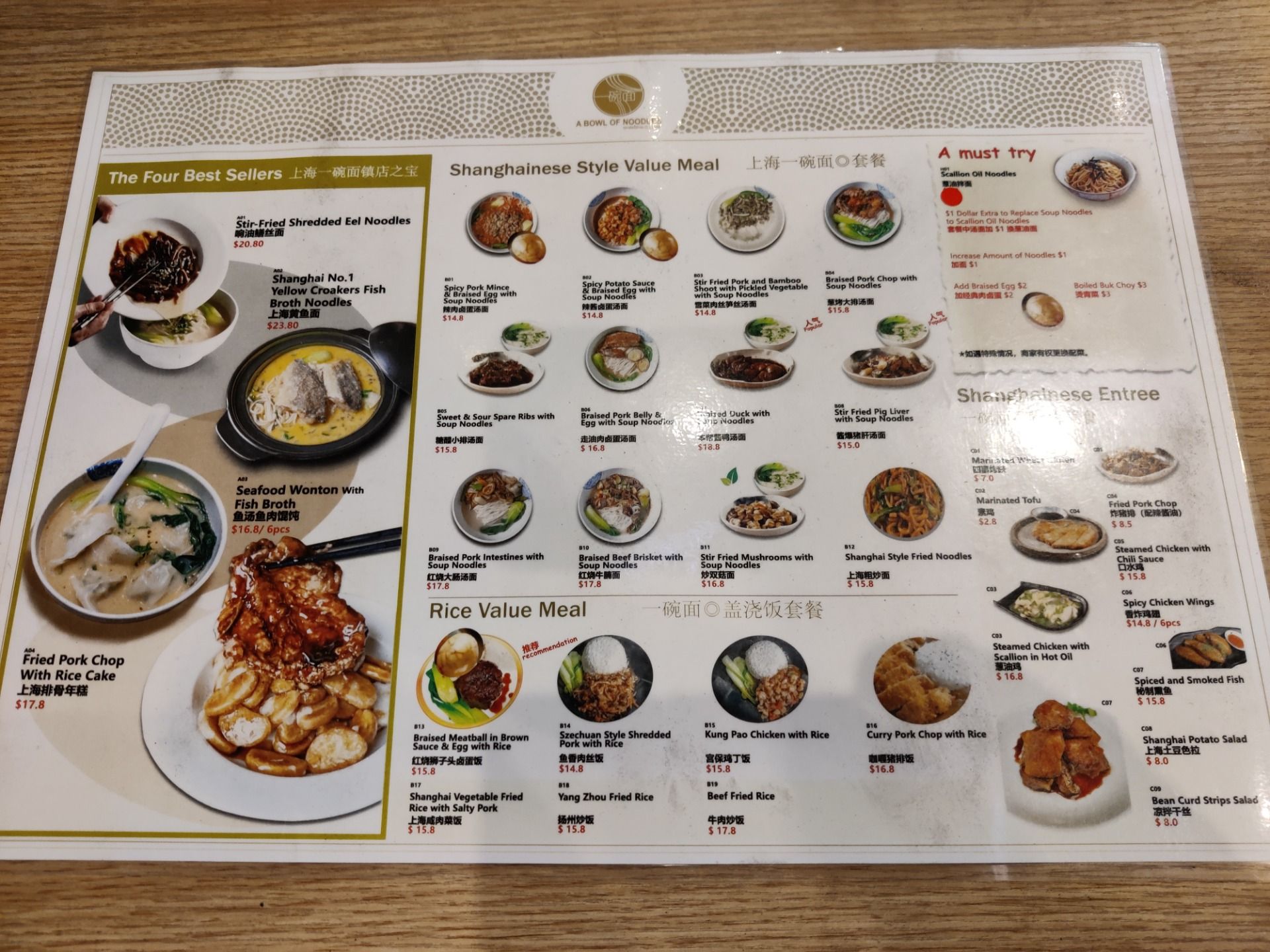 As I had mentioned before, there is a lot of noodle dishes (and rice ones as well) on offer. Apparently, the place specialises in Shangai style cooking... I'm afraid that I've lost most of my Asian heritage, so I'm not exactly sure what that means... but everything does look pretty decent, and the prices are quite cheap for downtown Sydney!
Actually, there are lots of sides that you can also order... plus desserts. So, I can definitely stretch out an eating session to the hour or two that I will need to cover the wait time before a train/bus back to home!
The Food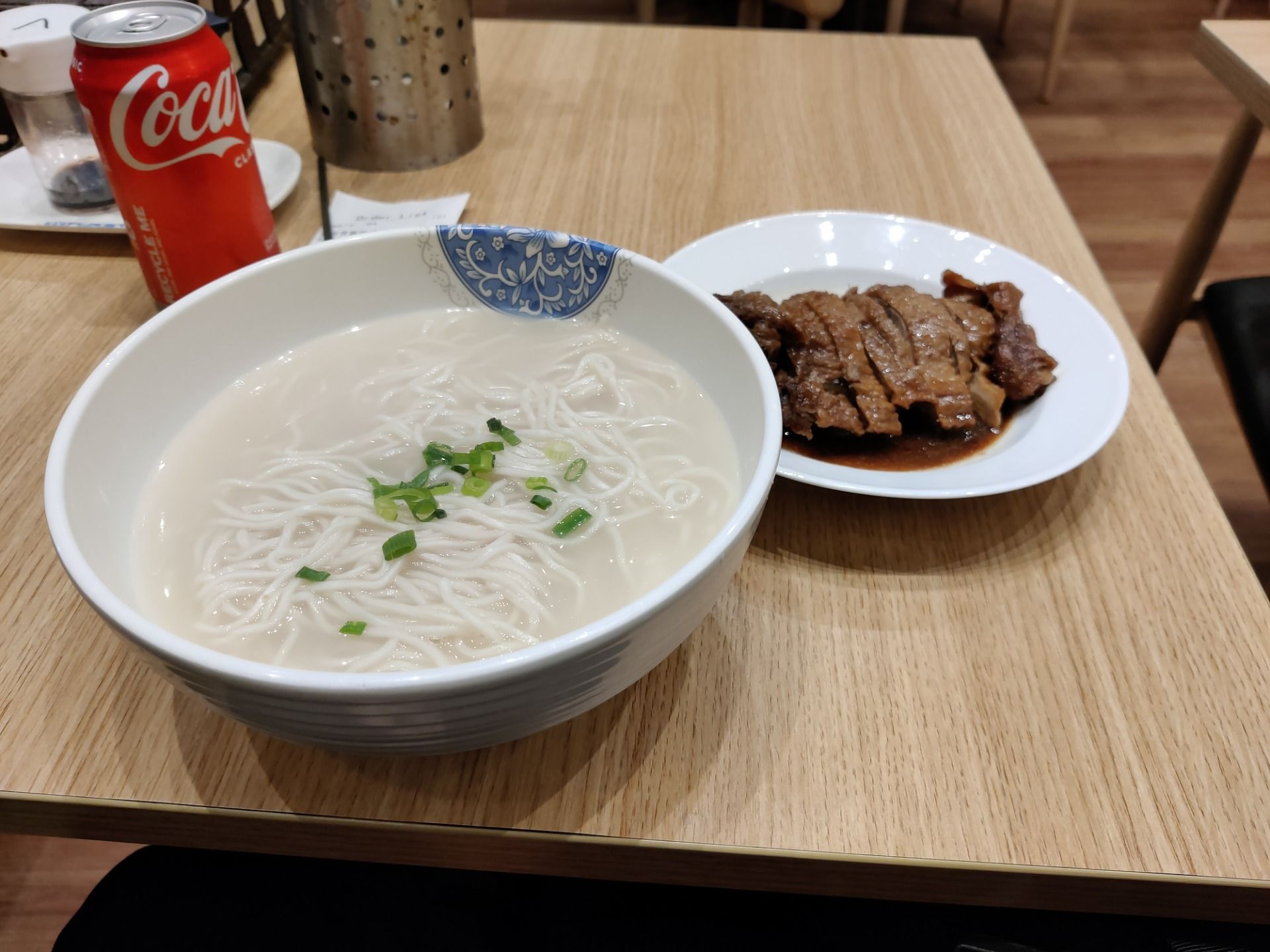 So, I ended up choosing the braised duck and noodles. Very plain sort of meal, and that is the sort of dinner that I normally have and prefer before travelling. There is nothing worse than feeling bloated and overfull when you are stuck on a train/plane/bus!
Actually... I was quite pleasantly surprised! The broth was nice and tasty, the noodles just right in firmness... and the duck, well... it was pretty decent (not the best that I've had, but good enough!).
All in all, a cheap, fast, and inexpensive feed! I'm very curious to try out the rest of the menu in future visits. I saw the guy next to me devour an ENTIRE plate of rice buns.... plus noodles! I wonder if people come here to eat to save money! One meal a day of a pile of bao buns!
The Experience
Honestly, I really wasn't expecting that much when I stepped into this place. However, I am still in a bit of an exploration mode when it comes to finding places to eat in Sydney. Plus, I'm looking for cheap and quick places to kill time before interstate travelling...
A Bowl of Noodles is not fancy, but it fits the bill. Cheap, fast, and decent enough food. I really can't complain at all! I'm definitely returning back to tryt the rest of the menu... and I think that I have found my time-killer restaurant!
Opening Times
Monday 9am–10pm
Tuesday 9am–10pm
Wednesday 9am–10pm
Thursday 9am–10pm
Friday 9am–10pm
Saturday 9am–10pm
Sunday 10am–9:30pm
Contact Details
Address: 735 George St, Haymarket NSW 2000
Phone: 0415 483 140
Website: https://a-bowl-of-noodles.business.site/
Facebook
Instagram