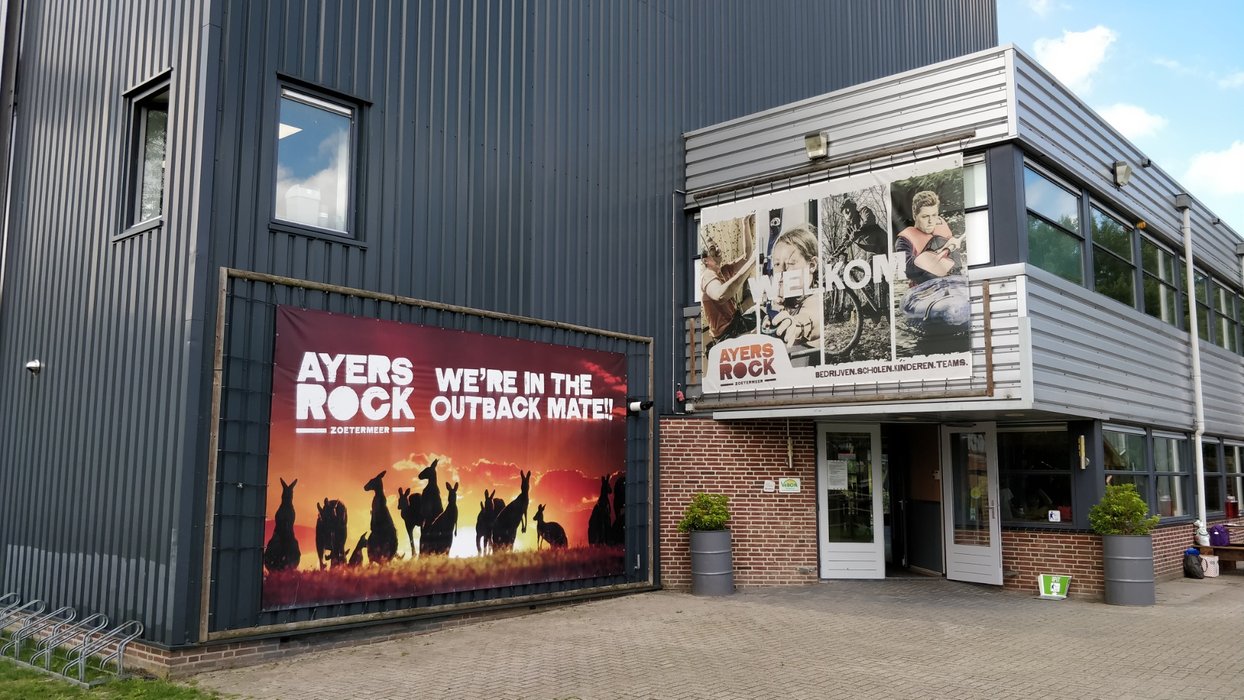 When you are travelling (or just near your home...), there are only just so many museums, churches and art galleries that you can take children to before they go nuts (well, I have been known to be cathederal-ed out as well!). So, it can be nice to find a decent place to let the kids do what they do best... running around trying to break as many of their little bones as possible in the shortest amount of time!
Ayer's Rock is the old British name for the famous Red Rock now known by the original local name of Uluru. So, we were quite surprised when we had noticed that there was a place calling itself Ayer's Rock in the locale of Netherlands. It is only on the wrong side of the world! I have noticed that in Europe (and America and elsewhere), that there is a sort of "mystique" with having an Australian slant on your business.. even if it pretty much has nothing to do with Australia at all. Perhaps it is a holdover from the marketing campaigns of the 80s and 90s? Needless to say, as an Australian living overseas... the idea and execution can be a little bit cringy...
So, you will get things like "Australian" branded ice-creams and chocolate... no, we are not really known for our ice-creams and chocolate... but I guess the reasoning is that Australia is hot... so, we must know how to make good ice-cream?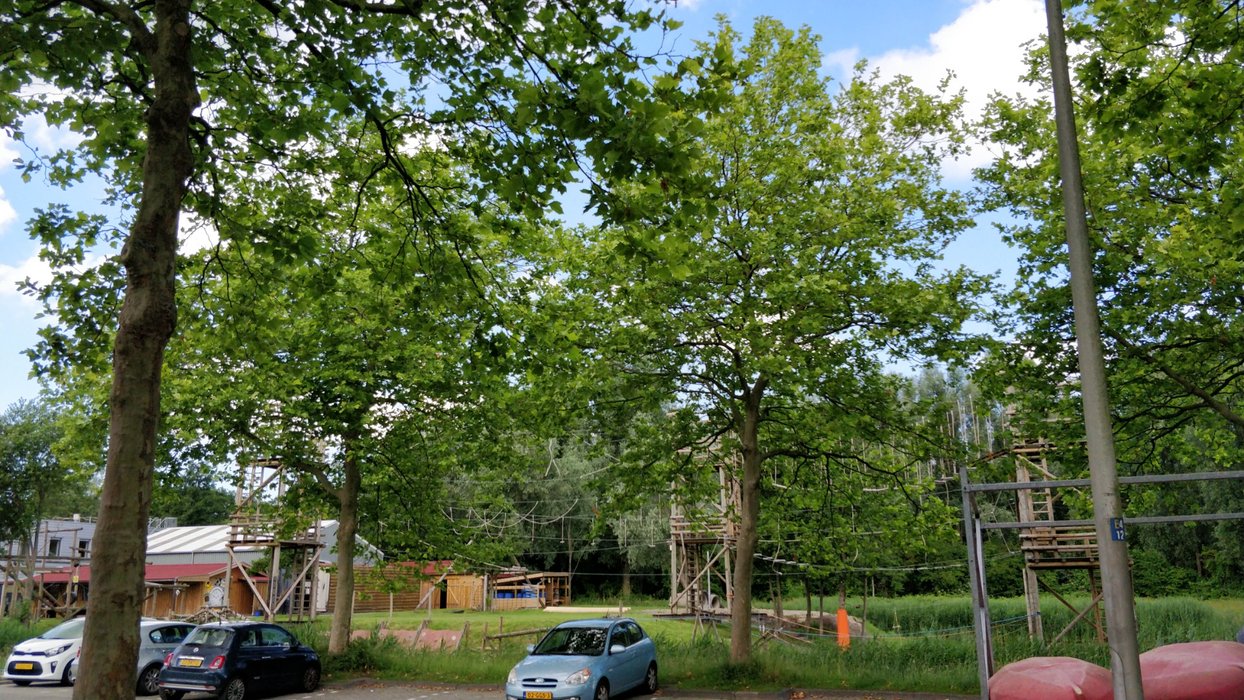 So, when visiting the Ayer's Rock in The Netherlands, you will be disappointed if you were hoping to find a large red rock... instead, you can find all manner of outdoor obstacle and assault courses. Quite unlike the original landmark in the centre of Australia... however, speaking of the centre of Australia, that is something that you will find in common. It is hard to get to without a car... so you will need to be driving here!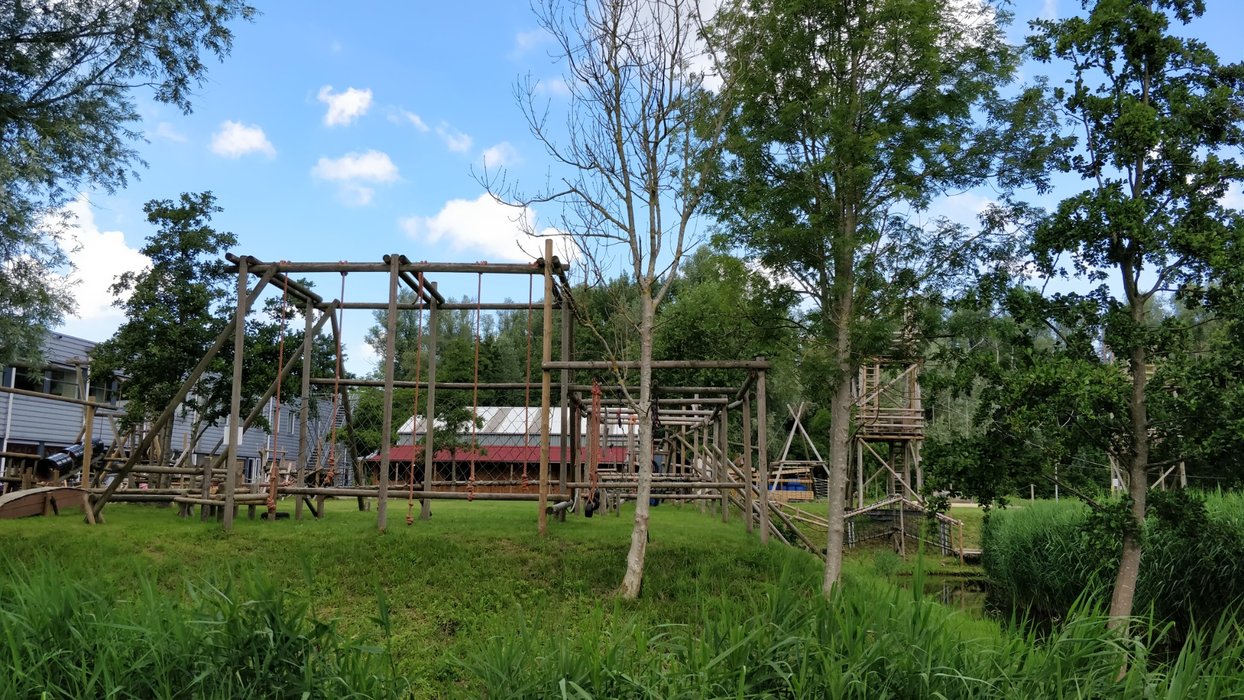 That said, that distance away from easy town access does make it a nice relaxing place to be... away from the crowded children's centres and playpens of the town and in the quiet and comforting sounds of the Dutch "bush". Well, the trees are the wrong sort of green... but who is quibbling!
Kids of all ages (adults as well...), are well catered for here. You have a junior type assault/obstacle course that is good for primary school aged kids, whilst there is a much higher course (with required safety equipment) for the big kids and kids at heart!
If you find yourself hungry, there is the onsite cafe... with the expected prices. You can bring your own snacks though.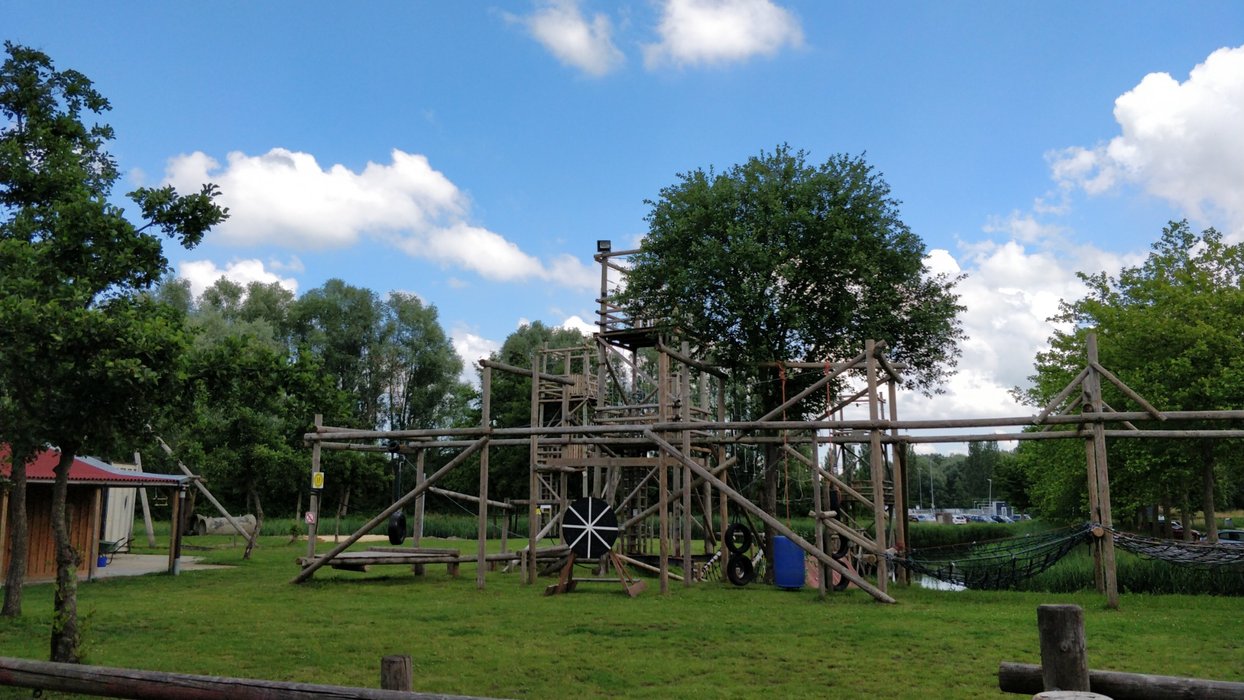 Also in the local vicinity is the crematorium (in case things go wrong...) and an indoor snow and ski centre if you find that the outdoors is not really to your liking. We found that the place was a great place to take the kids to let off some steam (we do live in the area), but if you are on holiday, it is also a great place to just take a break from the eating and the cultural stuff so that you are refreshed and ready to do some serious museum-ing afterwards!
It is an outdoor area, so you will have to take your chances with the fickle Dutch weather... it is often raining or windy in this country, however, if you manage to catch a nice day, you will easily kill a few hours here! Just don't break anything...