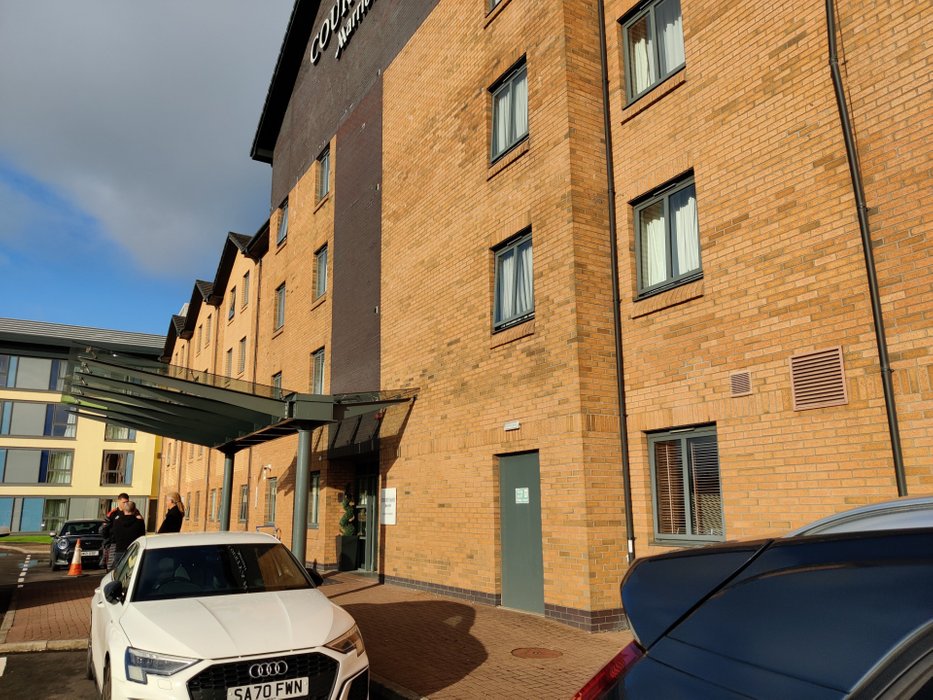 On one of our last family trips in Europe, we had made an excursion to Glasgow as one of my wife's family was living there. Plus, we had never been to Scotland before, and this would be likely one of our last chances to visit the northerly parts of the United Kingdom before we relocated back to the other side of the planet!
Sadly, our travel arrangements (flights) on the trip were wrought with delays, cancellations and other unwanted hassles. Thankfully, our actual stay in Glasgow was really quite nice!
For our return flight to Netherlands, we had arrived at the airport only to find that our early morning flight had been cancelled due to bad weather at Schiphol, Amsterdam. After sitting on hold with KLM for about 2 hours, we finally got rebooked on the only other available flight... the next day in the early morning that would have to bounce through Frankfurt.... but that would be an adventure best described in a seperate post.
Anyway, as part of that rebooking, we were instructed to book our own accommodation for the the night and that KLM would cover all additional expenses (which they finally did after many weeks and a good deal of friendly reminding).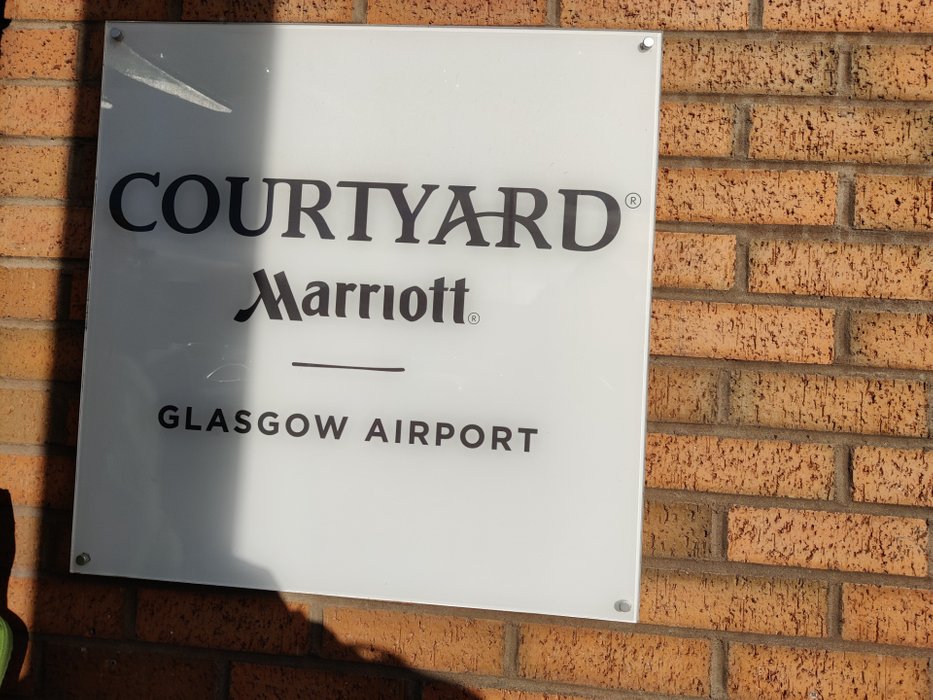 Airport hotels are best described as functional... generally, they are only really serving business travellers and people who have to just stay a single night due to unforeseen travel complications. The Courtyard Marriot is a chain of hotels is designed especially for this purpose... but it is slightly better than many of the other highly budget conscious places that spring up near the airport.
Oddly enough, this wasn't our first choice of hotel... but about the 5th! Every other hotel was completely booked up and it was impossible to find a place anywhere for a family of two adults and two children! This was our last attempt before considering a hotel back in the city of Glasgow itself...
What was a little bit frustrating was the fact that you couldn't book a room at the reception desk itself. At arrival, we were told that there were rooms free for us, but that we would need to do the actual booking via Booking.com and then come back inside to actually check in... hmmm, that is a little bit more friction than is necessary seeing as I'm standing right there in physical form!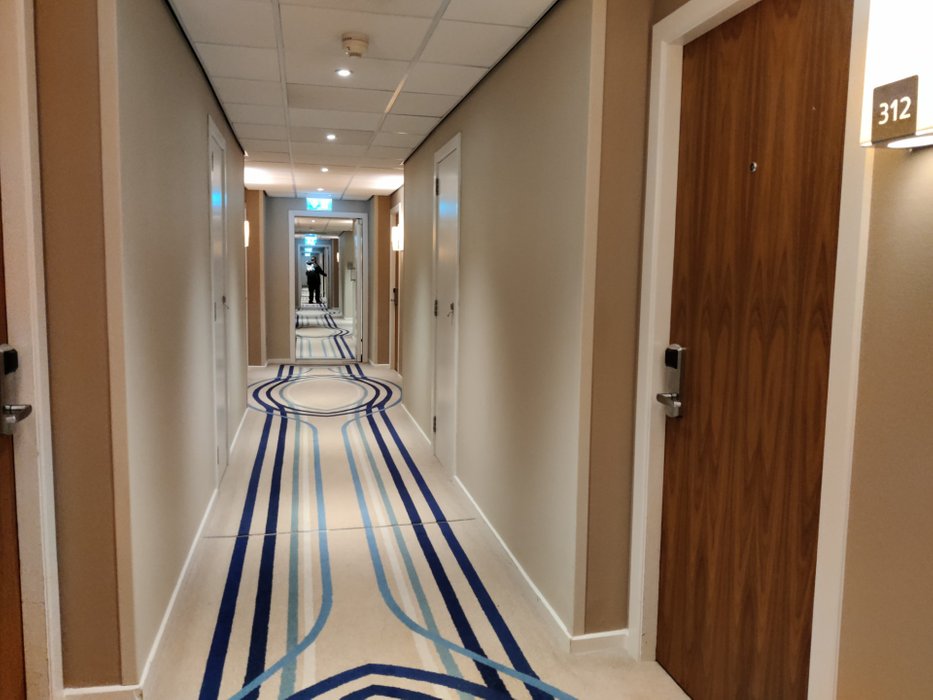 So, like many of these airport hotels... the Glasgow Airport Courtyard is not fancy at all... however, it is a step above the other hotels that we saw in the area. Carpet and endless similar looking corridors abounded... and there were quite a few young families (likely in the same predicament as us....) that had little kids running up and down the corridors or yelling and running between rooms.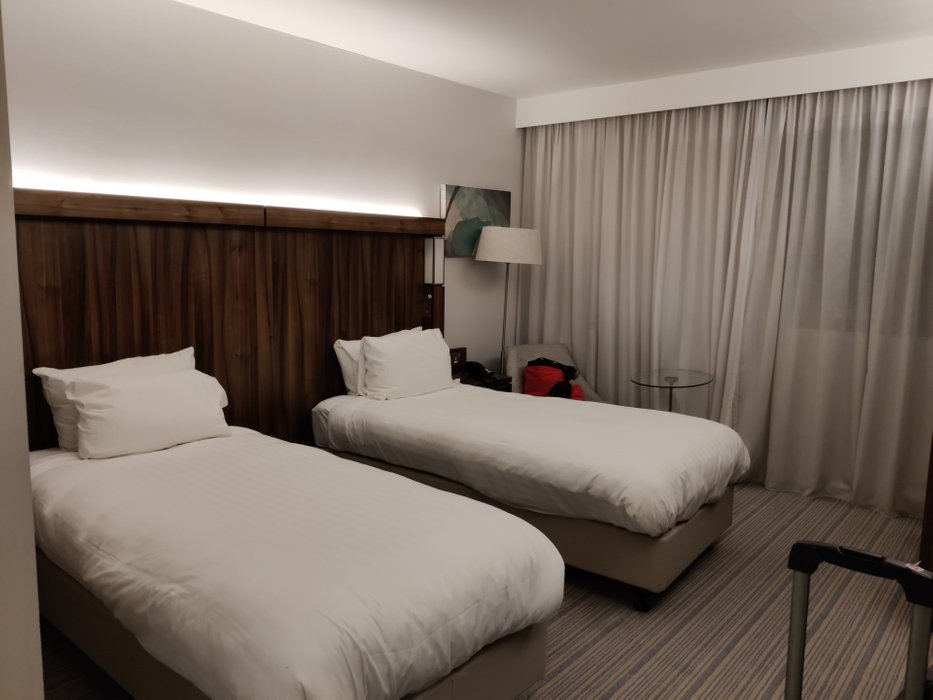 I'm not sure if it was particularly normal or whether it was because we were booking at short notice, but it was impossible to get a family room and we needed to book two double rooms instead. Not really a huge problem, and I wouldn't be surprised if there wasn't too much differentiation in room sizes due to the airport proximity.
As I had mentioned before, these are not particularly luxurious rooms or anything like that. They are purely functional, albeit a touch better than a really cheap motel/hostel. There are no beautiful views to speak of... you either get the road, or the back of the airport. Neither are particularly inspiring!
One of the rooms that we had had a busted window hinge which meant that it didn't close properly... which did make for a very cold but fresh night! We had mentioned it to the reception, and they made a note for maintenance to come and have a look... but they never came, and in the end, we couldn't be bothered following it up.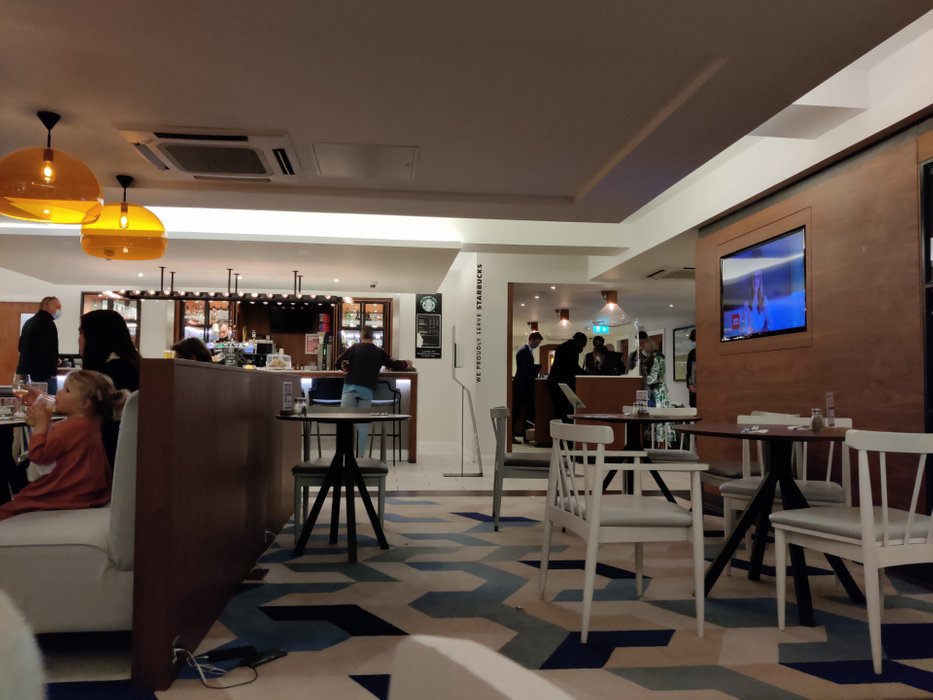 Given that you are at the airport, you are a touch hostage to the eating section of the hotel... unless you want to take an airport shuttle to the restaurants in the city of Glasgow. Actually, it isn't a bad idea, and we did do that for lunch... however, for the evening, we chose to stay in the hotel... we were pretty exhausted from the long day.
That meant that we had to eat at the hotel restaurant.. and actually, it was surprisingly decent... and the prices weren't too extravagant. Of course, I wouldn't choose to eat there if there were other options... but the selection and quality of the dishes on offer were much better than I would have expected. So... there were some redeeming features.