I usually write my travel articles shortly after my return, but for this one I was caught in the whirlwind of the ERASMUS student life and I must confess that I had little time for me, as I told you in a previous article. But today, let's go to Vienna because… Vienna Calling.
D'habitude j'écris mes articles de voyage peu de temps après mon retour, mais pour celui-ci j'ai été prise dans le tourbillon de la vie d'étudiant ERASMUS et je dois avouer que j'ai eu peu de temps pour moi comme je vous le disais dans un article précédent. Mais aujourd'hui c'est parti, je vous emmène à Vienne car… Vienna Calling.
DAY 1 / JOUR 1
My bag and I took the direction of the capital of Austria on March 20th for a 3 day stay. And I, who was just thinking about visiting a new city, found myself completely immersed in Viennese life. I believe that everything happens for a reason, and that's why destiny brought me to
@manncpt
's place, in
Hug Inn Vienna
.
Mon sac et moi avons pris la direction de la capitale de l'Autriche le 20 mars pour un séjour de 3 jours. Et moi qui m'attendait à simplement visiter la ville, je me suis retrouvée immergée totalement dans la vie viennoise. Je crois que le hasard fait bien les choses, et c'est comme cela que je me suis retrouvée chez @manncpt à Hug Inn Vienna.

And my hectic stay started in the first minutes. Hardly had my belongings dropped in my room, I met @jnmarteau and @manncpt offered me to go for a walk in the city. That's how I discovered ...
Et mon séjour trépidant a commencé dès les premières minutes. A peine mes affaires déposées dans ma chambre, je rencontrais @jnmarteau et @manncpt me proposait d'aller faire un tour dans la ville. Et c'est comme ça que j'ai découvert …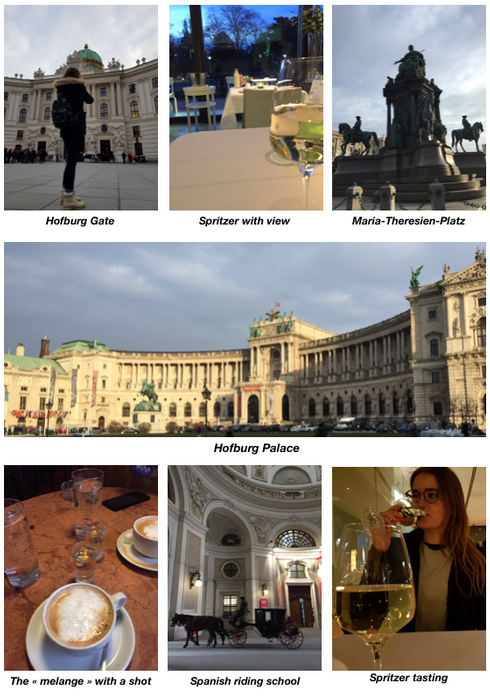 Then it was time for me to eat, as I usually eat a burger as the first meal when I travel (I still do not know why, but it's ALWAYS like that!). And I tried SWING Kitchen, a 100% vegan fast food chain, a dream comes true.
Puis il fut l'heure pour moi de manger, comme à mon habitude je mange un burger comme premier repas lorsque je voyage (je ne sais toujours pas pourquoi, mais c'est TOUJOURS comme ça !). Et j'ai expérimenté SWING Kitchen, une chaîne de restauration rapide 100% vegan, le rêve.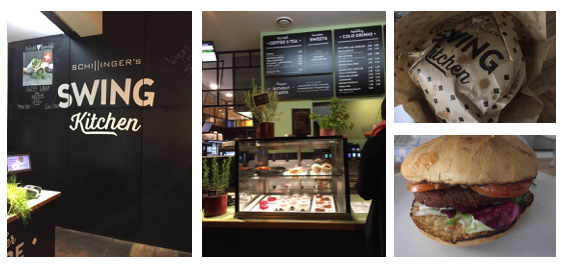 DAY 2 / JOUR 2
After a restful night, @manncpt and I took the direction of the heights of Vienna to visit castles. Like: Klosterneuburg and Cobenzl (where I became the "Queen of Vienna"). I also taste my first piece for Sachertorte at the Café Luftschloss Cobenzl, this is just so good!
Après une première nuit reposante, @manncpt et moi avons pris la direction des hauteurs de Vienne pour visiter des châteaux. Comme : Klosterneuburg et Cobenzl (où je suis devenue la "Queen of Vienna"). J'ai aussi dégusté une part de Sachertorte au Café Luftschloss Cobenzl, et qu'est-ce que c'est bon !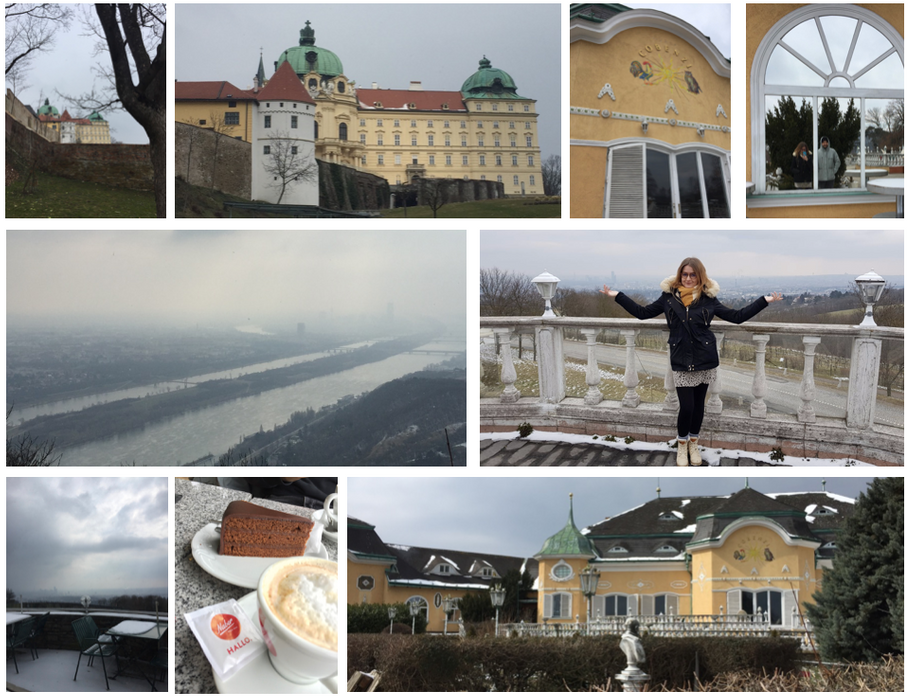 Then, I left @manncpt to his occupations and I went to discover the city all alone. Lunch break first at Vollpension, the restaurant with the recipes of our grandparents, made by our grandparents, in a restaurant decorated by our grandparents. If you are visiting the capital, you should really go there.
Ensuite, j'ai laissé @manncpt vaquer à ses occupations et je suis partie découvrir la ville en solo. Pause déjeuner en premier au Vollpension, le restaurant avec les recettes de nos grands-parents, faites par nos grands-parents, dans un restaurant à la décoration de chez nos grands-parents. Si vous êtes de passage dans la capitale, allez y faire un tour.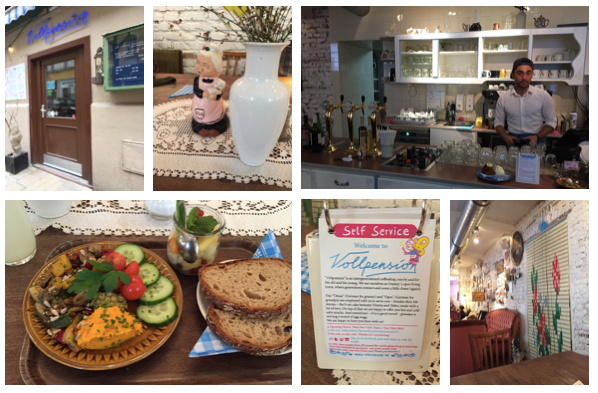 And during the afternoon I went to visit the museum of Belvedere where, apart from the magnificent architecture of the building and the gardens, we can see there the works of Gustave Klimt (The Kiss , Judith and the Head of Holofernes) or Jacques-Louis David (Napoleon Crossing the Alps).
Et au cours de l'après-midi je suis allée visiter le musée du Belvedere où, hormis la magnifique architecture du bâtiment et des formes des jardins, on peut y apercevoir les oeuvres de Gustave Klimt (Le Baiser, Judith et Holopherne) ou de Jacques-Louis David (Bonaparte franchissant le Grand-Saint-Bernard).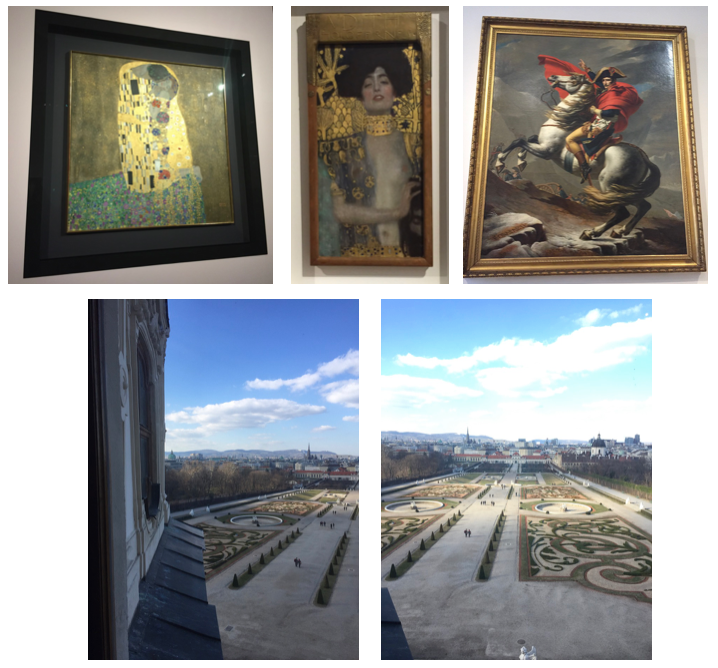 Then, I decided to wander in the city but it was quite cold and it was already the end of the day.
Puis, j'ai décidé d'errer quelque peu dans la ville mais il faisait assez froid et ce fut déjà la fin de la journée.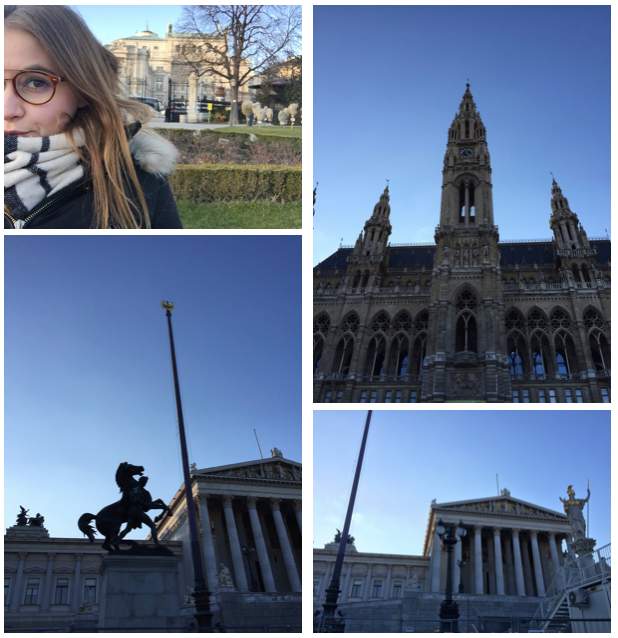 DAY 3 / JOUR 3
For my third day, I'll let you guess where I went ... It's big, it's yellow, built at the end of the 17th century, residence of Maria Theresa of Austria ... And yes! This is Schönbrunn Castle! The tour was interesting, but I advise you to do it early in the morning to avoid the tourist groups that prevent you from enjoying it peacefully.
Pour ma troisième journée, je vous laisse devinez où je me suis rendue… C'est grand, c'est jaune, construit à la fin du 17ème siècle, résidence de Marie-Thérèse d'Autriche… Et oui ! C'est le Château de Schönbrunn ! La visite était intéressante, mais je vous conseille de la faire tôt le matin pour éviter les groupes de touristes qui empêchent de profiter tranquillement.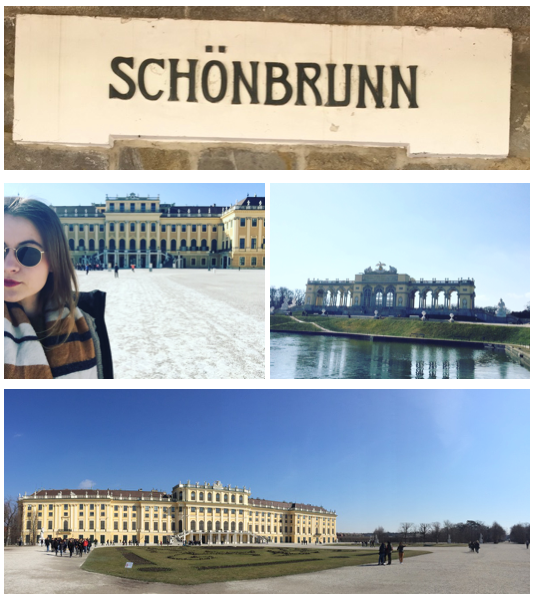 As eating is important when you have days filled with visits (and also because I love to eat!), At noon it is at ERICH that we go. A nice restaurant / cafe that I found on the internet. The menu is varied and offers vegetarian options. And in addition, I ate my Breakfast Bowl in the "Golden Room" and that's really classy!
Comme manger c'est important lorsqu'on a des journées remplies de visites (et aussi parce que j'adore manger !), ce midi c'est à ERICH que nous allons. Un restaurant/café bien sympa que j'avais trouvé sur internet. La carte est variée et surtout avec des options végétariennes. J'ai dégusté mon Breakfast Bowl dans la "Golden Room" et franchement, c'est classe !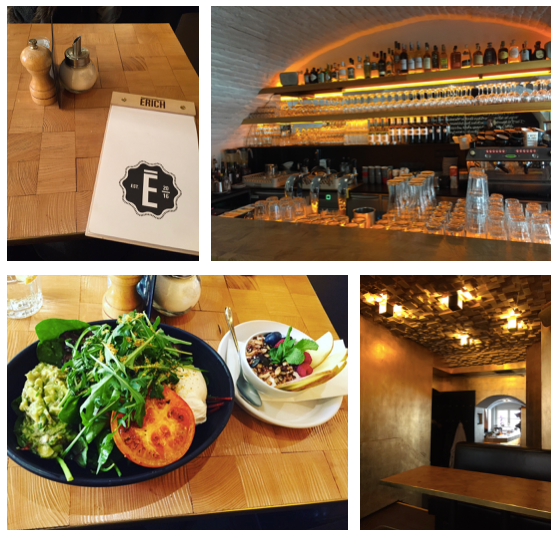 By the end of the day @manncpt had suggested that we go to the DC Tower in Donaustadt, next to the Vienna International Center (where one of the four UN Offices is located). And it was a good idea to say yes, because the view from above is BEAU-TI-FUL.
En fin de journée @manncpt m'avait proposé d'aller à la DC Tower dans le quartier de Donaustadt, à côté du Vienna International Centre (où se trouve l'un des quatre sièges de l'ONU). Et j'ai vraiment bien fait de dire oui, car la vue de là haut est MA-GNI-FI-QUE.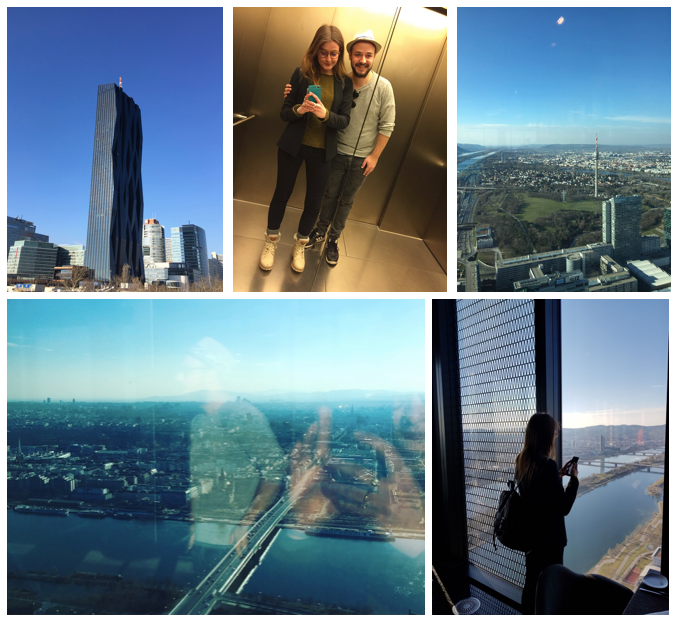 We continued this day with an improvised tour at the Porto Pollo where we were greeted by a glass of Spritzer and where we enjoyed a sunset on the Danube.
Nous avons poursuivi cette journée par un petit tour improvisé au Porto Pollo où nous avons était accueillis par un verre de Spritzer et nous avons pu profiter d'un coucher de soleil sur le Danube.

And to finish my stay on a high note (as if it was not quite awesome enough like that!) @manncpt made me discover the Viennese nightlife with a tour at the Donau, then to the Flex. The evening ended with a vegetarian Döner, the closing of the Metro lines and the discovery of night buses...
Et pour terminer mon séjour en beauté (comme si ce n'était pas déjà assez génial comme ça!) @manncpt m'a fait découvrir la vie nocturne viennoise avec un tour au Donau, puis au Flex. Soirée qui s'est terminée avec un Döner végétarien, la fermeture des lignes de Métro et la découverte des bus de nuit...


But above all, this stay did not make me discover only the city of Vienna but a whole community, that of Steemit! Because it is thanks to @manncpt that I started here, that I met @jnmarteau, @mammasitta, that I discovered the adventures of @lizanomadsoul or @silkroad40.
Mais surtout, ce séjour ne m'a pas fait découvrir seulement la ville de Vienne mais tout une communauté, celle de Steemit ! Car c'est grace à @manncpt que je suis arrivée ici, que j'ai rencontré @jnmarteau, @mammasitta, que j'ai découvert les aventures de @lizanomadsoul ou encore de @silkroad40.

And speaking of all this Viennese community, you are invited to the birthday of my beloved @manncpt on Thursday August 23rd! For more information, I suggest you to click here
Et en parlant de toute cette communauté viennoise, vous êtes invités à l'anniversaire de mon cher @manncpt le jeudi 23 août ! Pour plus d'info, je vous suggère de cliquer ici.