This morning I felt like I have to go on a adventure. So I took my scooter and went on a little trip that took me a bit longer as I expected it.
I actually wanted to visit the Black Rock Viewoint and the Nui Beach. So much in advance, I never found the Black Rock and I will report about Nui Beach tomorrow.
Heute Morgen hatte ich das Gefühl, dass ich auf ein Abenteuer gehen muss. Also nahm ich meinen Roller und machte einen kleinen Ausflug, der mich etwas länger brauchte, als ich es erwartet hatte.
Eigentlich wollte ich den Black Rock Viewpoint und den Nui Beach besuchen. Soviel vorweg, den Black Rock hab ich nie gefunden und vom Nui Beach berichte ich morgen.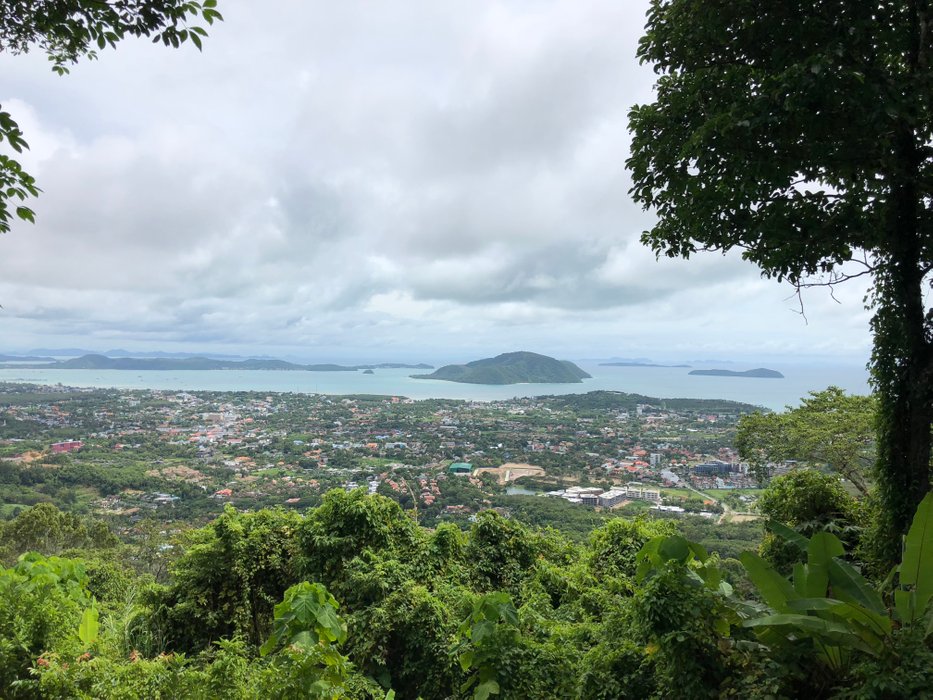 ---
To get to these two places, I first had to leave Nai Harn and head for Kata Beach. Near Karon Lookout, turn left onto a unpaved road. The emphasis here is definitely on unpaved. But at the moment it is nothing but mud, because of the heavy rain the last days.
But I thought, once I´m through this first section it can't get worse. Haha how wrong I was!! But more about this tomorrow, as it was actually the way to the beach, which was almost not passable.
That´s what I love about such trips, you never know what happens next.
Um zu diesen beiden Orten zu gelangen, musste ich erst einmal Nai Harn verlassen und in Richtung Kata Beach fahren. Nahe dem Karon Lookout geht es dann links auf einen unbefestigten weg. Die Betonung liegt hier defintiv auf unbefestigt. Aber im Moment ist es nichts als Schlamm, wegen des starken Regens in den letzten Tagen.
Aber ich dachte, sobald ich durch diesen ersten Abschnitt gegangen bin, kann es nicht schlimmer werden. Haha wie falsch ich doch lag!! Aber mehr hierzu morgen, da es eigentlich der Weg zum Strand war, der nahezu nicht befahrbar war.
Das ist es, was ich an solchen Reisen liebe, man weiß nie, was als nächstes passiert.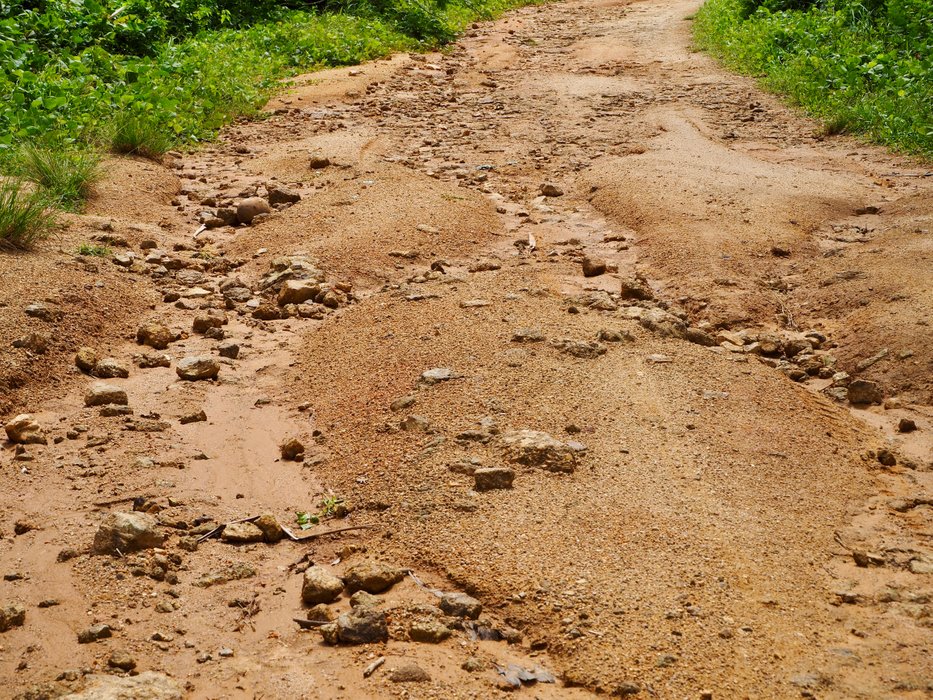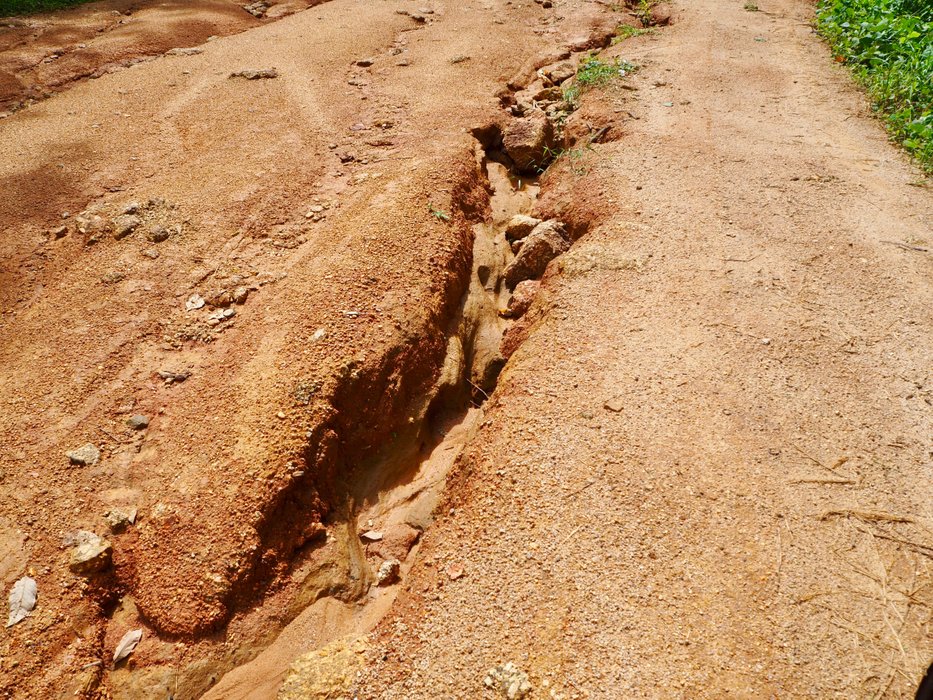 ---
After I passed two dogs, laying in the middle of the street in the middle of nowhere, I finally reached a point from where I saw the Ocean. I thought that I must be near and again I was wrong. Anyway the view was nice and I took a little break. My back already hurt from the many holes in the road.
Nachdem ich zwei Hunde passiert hatte, die mitten auf der Straße mitten im Nirgendwo lagen, erreichte ich schließlich einen Punkt, von wo aus ich das Meer sah. Ich dachte, dass ich in der Nähe sein muss und wieder habe ich mich geirrt. Mein Rücken tat schon weh von den vielen Schlaglöchern in der Straße.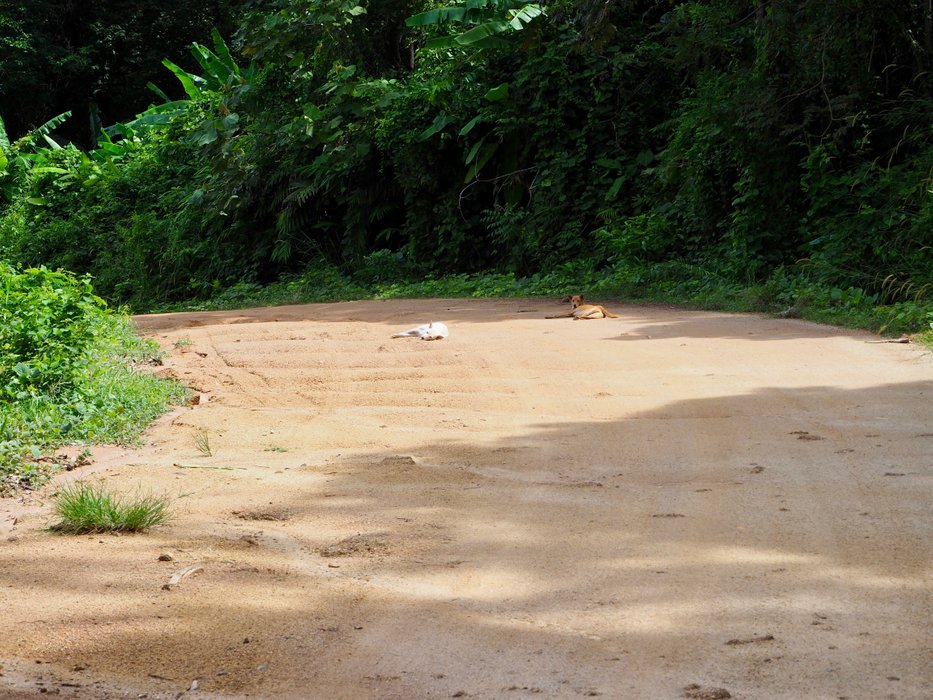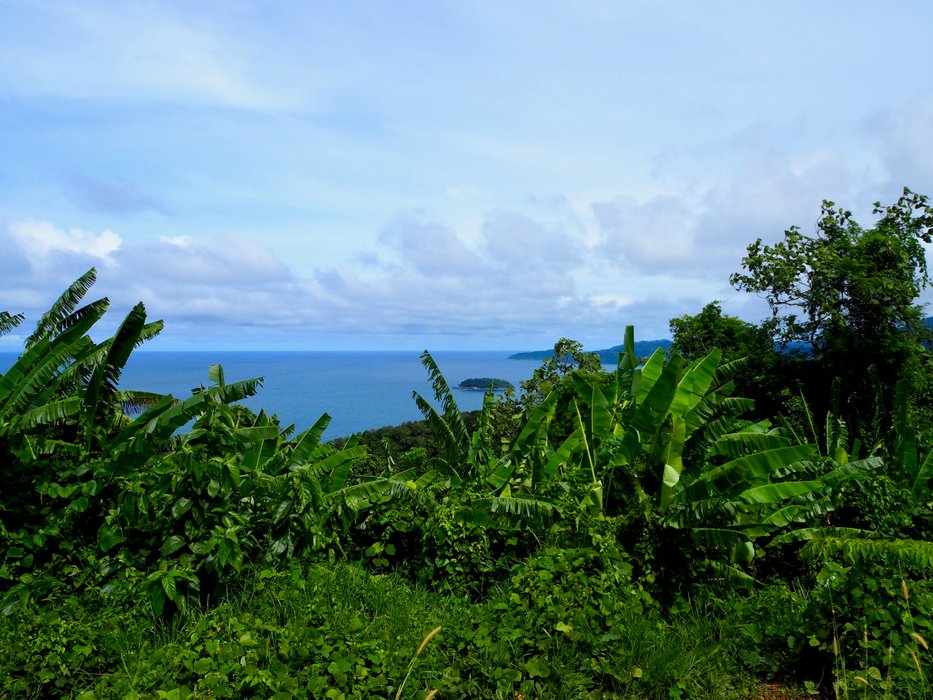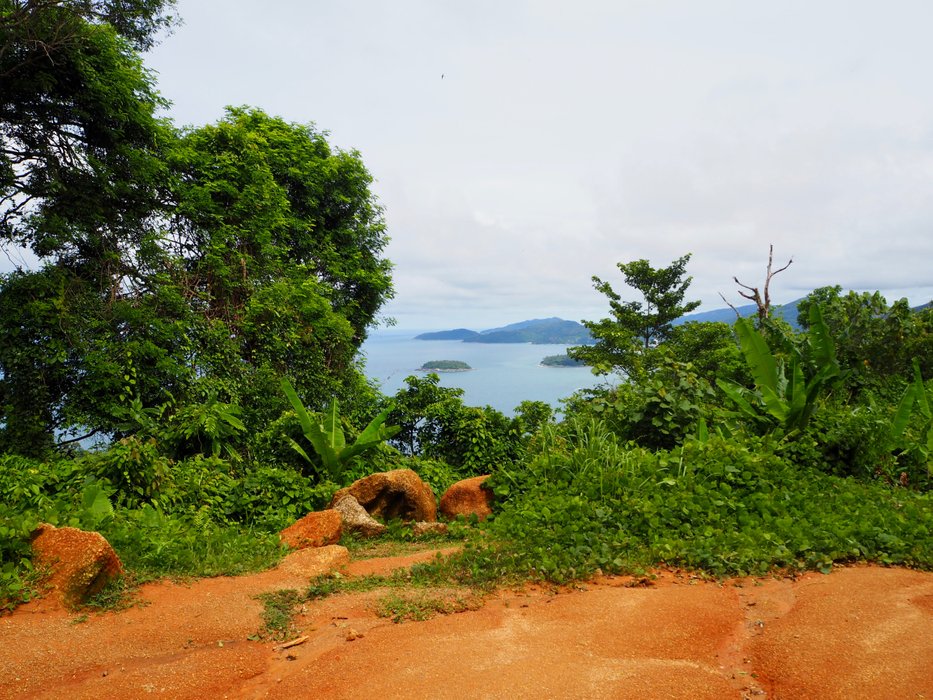 ---
But the journey went on and the streets became narrower and the puddles larger. And then, the classic, the street splits. I tried to check on google maps but no reception so I decided for the longer track.
Aber die Reise ging weiter und die Straßen wurden enger und die Pfützen größer. Und dann, der Klassiker, die Straße spaltet sich. Ich habe versucht, auf Google Maps nachzusehen, aber keinen Empfang, also entschied ich mich für den längeren Weg.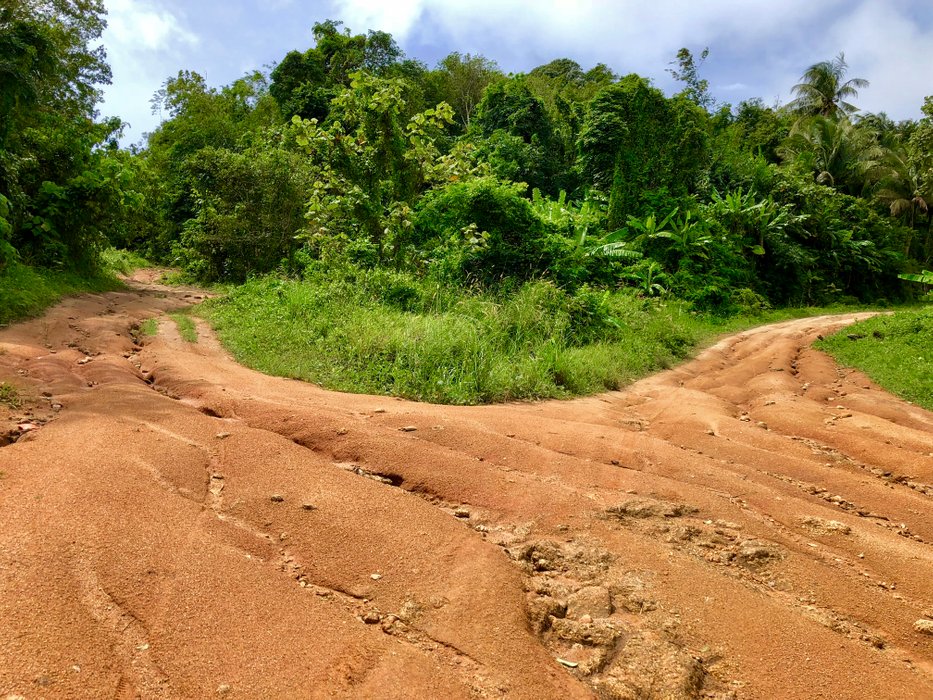 ---
Long story short, the first way was absolutely wrong and cost me lots of energy and sweat. I then took the other way and ended up at a spot which seemed to be the Black Rock, but wasn´t. Anyway I had almost the same view onto the Hai Narn Beach and took some nice photos from up there. Since a knew I had to go the whole way back and also wanted to visit the Nui Beach I decided to not longer search for that Black Rock thing.
Lange Rede, kurzer Sinn, der erste Weg war absolut falsch und kostete mich viel Energie und Schweiß. Ich nahm dann den anderen Weg und landete an einer Stelle, die der Black Rock zu sein schien, aber war es nicht. Jedenfalls hatte ich fast den gleichen Blick auf den Hai Narn Beach und machte ein paar schöne Fotos von da oben. Da ich wusste, dass ich den ganzen Weg zurück gehen musste und auch den Nui Beach besuchen wollte, entschied ich mich, nicht mehr nach diesem Black Rock zu suchen.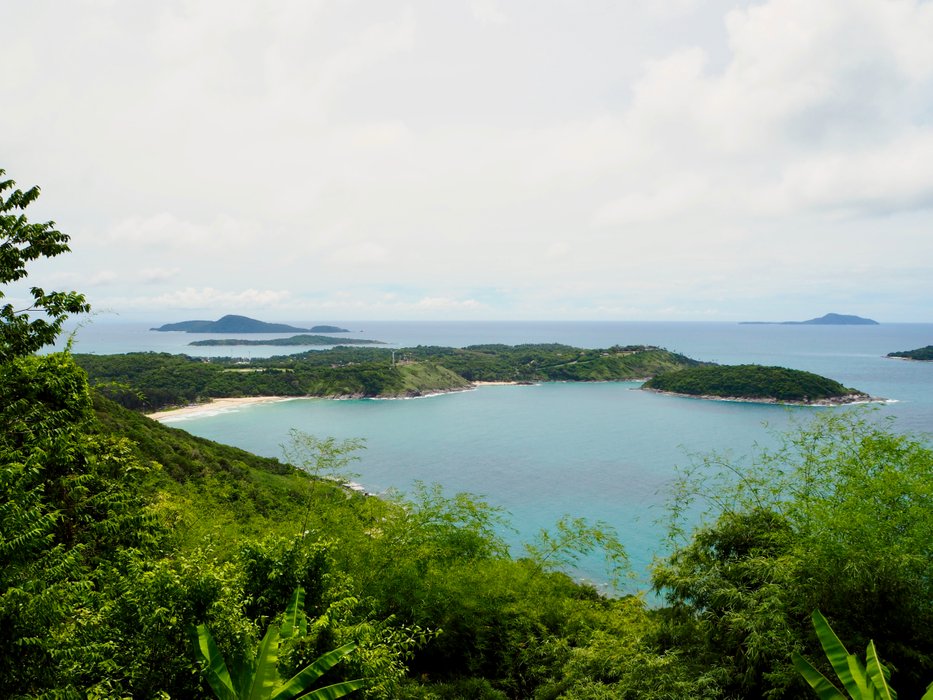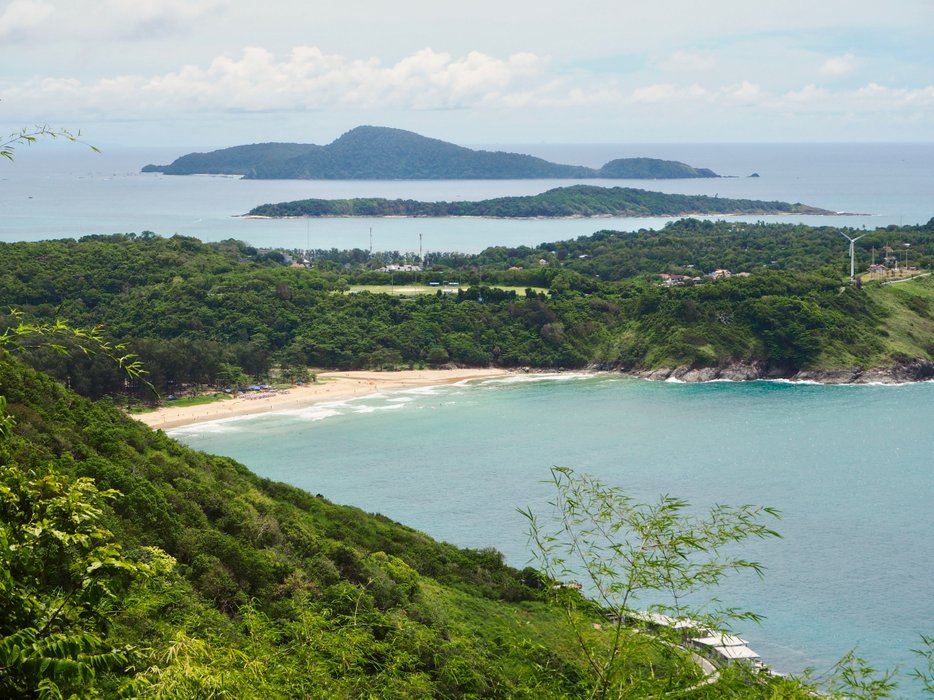 ---
Ok, been there done that. I went all the way back to the point where a track went down a very steep hill to Nui Beach and from there the madness really started.
to be continues...
Ok, jetzt kenne ich das auch. Ich fuhr den ganzen Weg zurück zu dem Punkt, wo ein Weg einen sehr steilen Hügel hinunter zum Nui Beach und von dort begann der Wahnsinn erst so richtig.
Fortsetzung folgt...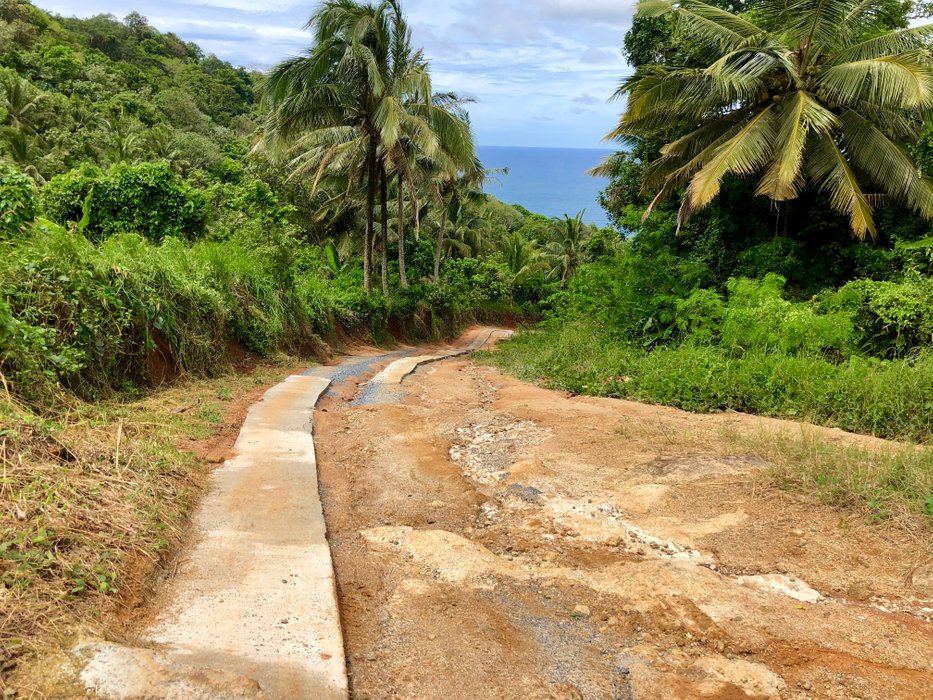 YOU WILL FIND THAT POST ON STEEMITWORLDMAP AS WELL