Hello Steemit Friends,
soon our Australia adventure comes to an end and we will spend the summer in germany before coming back to australia by the end of the year...hopefully
But before we leave we were seeking for one more adventure. As we already climbed some Mountains in the Glasshouse Mountains, this time we went to the Tuchekoi Nationalpark to climb the 446m high Mount Cooroora
Hallo Steemit Freunde,
bald ist unser Australien-Abenteuer zu Ende und wir werden den Sommer in Deutschland verbringen, bevor wir Ende des Jahres wieder nach Australien zurückkehren...hoffentlich
Aber bevor wir gehen, wollten wir noch ein Abenteuer erleben. Da wir bereits einige Berge in den Glasshouse Mountains bestiegen haben, sind wir dieses mal in den Tuchekoi Nationalpark gefahren um den 446m hohen Mount Cooroora zu besteigen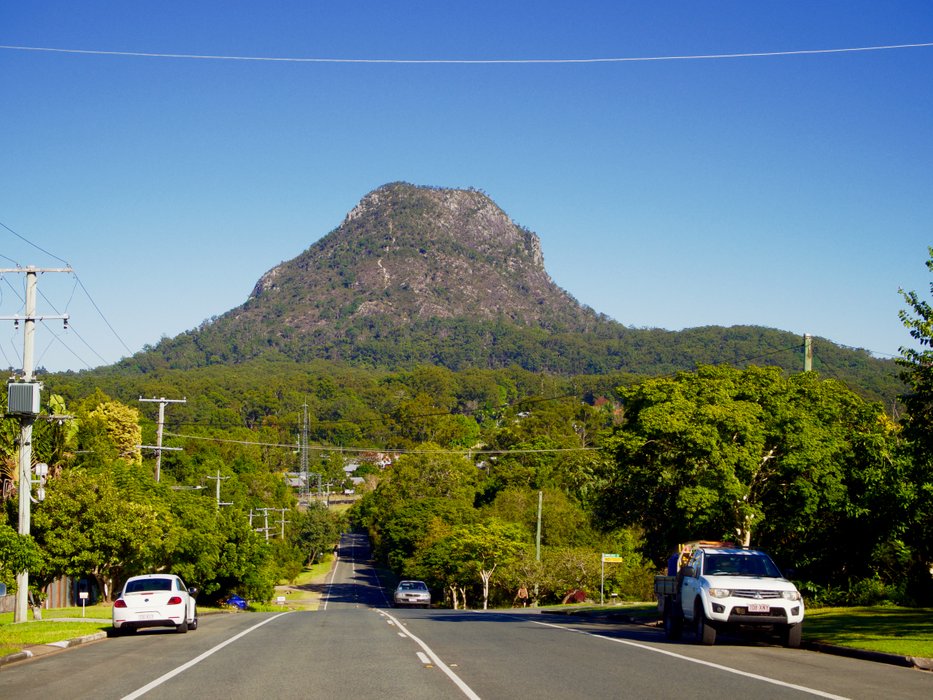 ---
Mount Cooroora is located in the small town of Pomona and you can see it from afar. With a hight of 446m he is double the hight of the last mountain we climbed, the Mount Ngungun in the Glasshouse Mountains.
We were told that it is not an easy climb and you really need to be fit. If you look closely on the photo above you can see a little bit of the hiking track.
Mount Cooroora liegt in dem kleinen Städtchen Pomona und schon aus der Ferne kann man ihn sehen. Mit einer Höhe von 446m ist er doppelt so hoch wie der letzte Berg, den wir bestiegen haben, der Mount Ngungun in den Glasshouse Mountains.
Uns wurde gesagt, dass es kein leichter Aufstieg ist und man muss wirklich fit sein. Wenn man auf dem Foto oben genau hinsieht, sieht man ein wenig vom Wanderweg.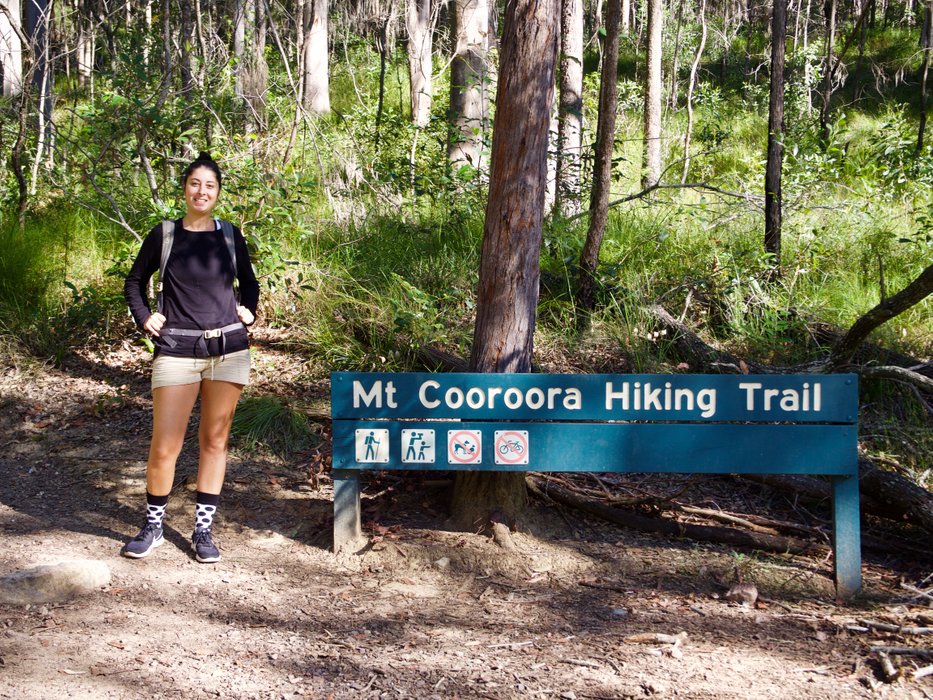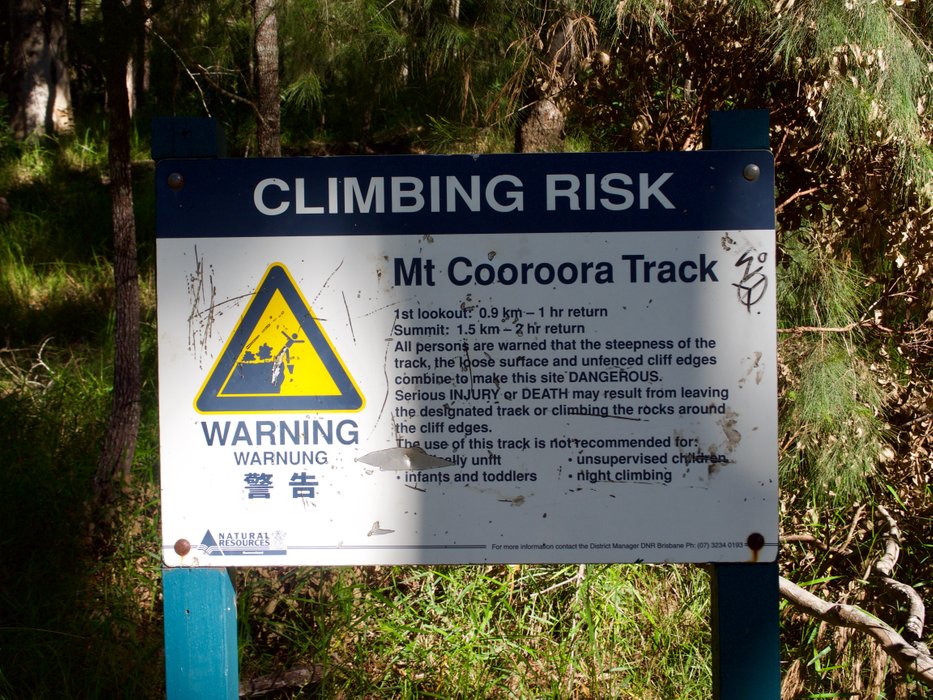 ---
The warning sign at the bottom scared us a bit, but if you are careful and don´t leave the trail you will be relatively safe.
The hike started with a slightly uphill walk through a nice Forest with lots of shade and some nice plants and flowers. The weather on that day was just perfect and we started quite early in the morning.
But after about 15min the first people came down already and they looked quite tired so we already got a feeling what to expect. But to the question how hard it is we only got the typical Aussie answer you will be alright mate.
Das Warnschild unten erschreckte uns ein wenig, aber wenn man vorsichtig ist und den Weg nicht verlässt, ist man relativ sicher.
Die Wanderung begann mit einem leicht ansteigenden Spaziergang durch einen schönen Wald mit viel Schatten und einigen schönen Pflanzen und Blumen. Das Wetter an diesem Tag war einfach perfekt und wir begannen ziemlich früh am Morgen.
Aber nach etwa 15 Minuten kamen die ersten Leute schon runter und sie sahen ziemlich müde aus, also hatten wir schon ein Gefühl was zu erwarten war. Aber zu der Frage, wie schwer es ist, haben wir nur die typische Aussie-Antwort bekommen you will be alright mate, was soviel heißt wie, das schaffst du schon.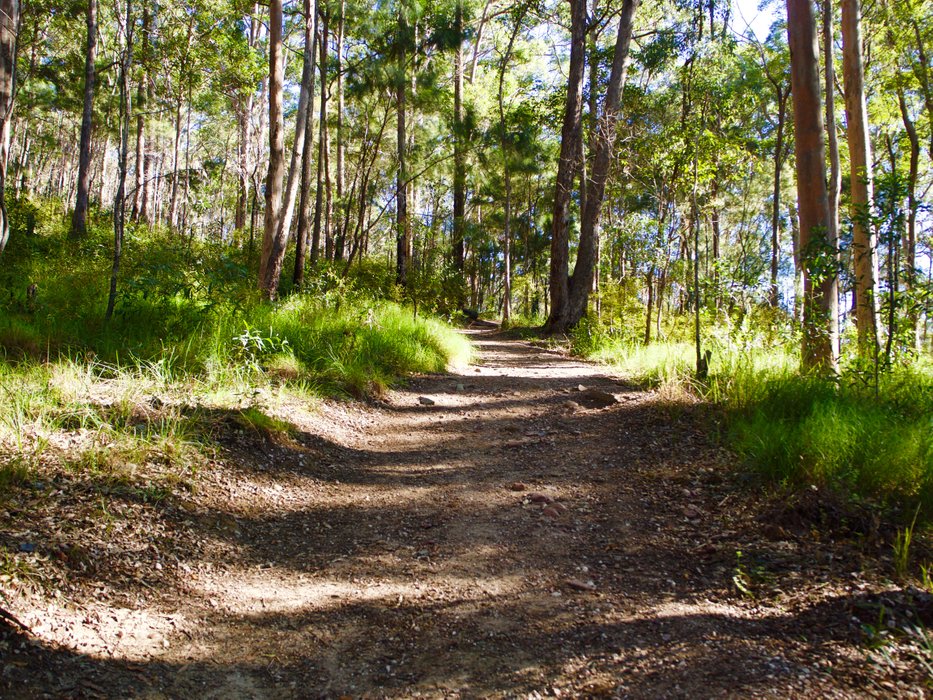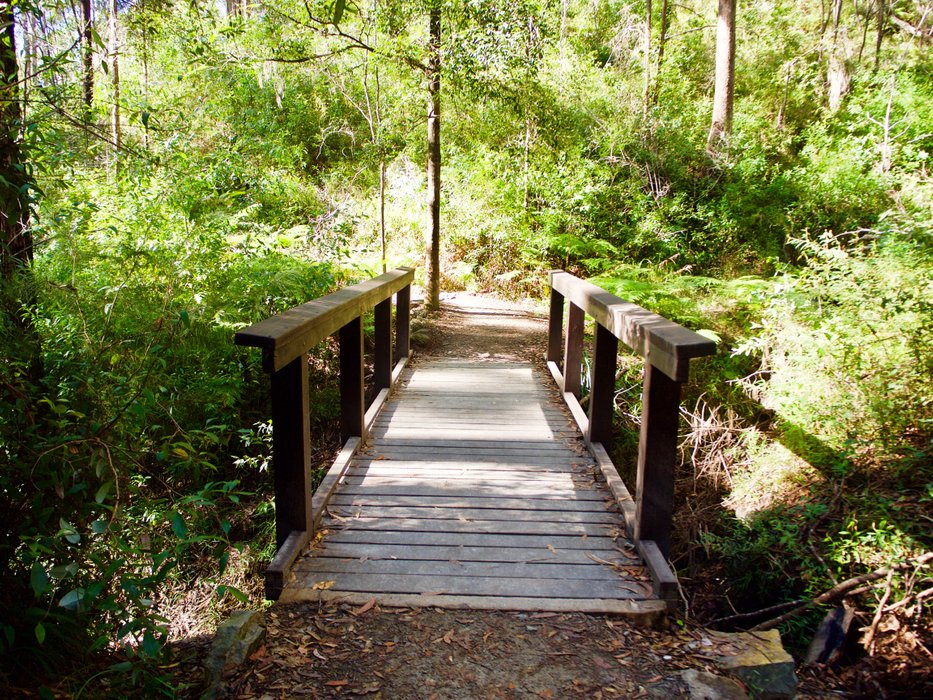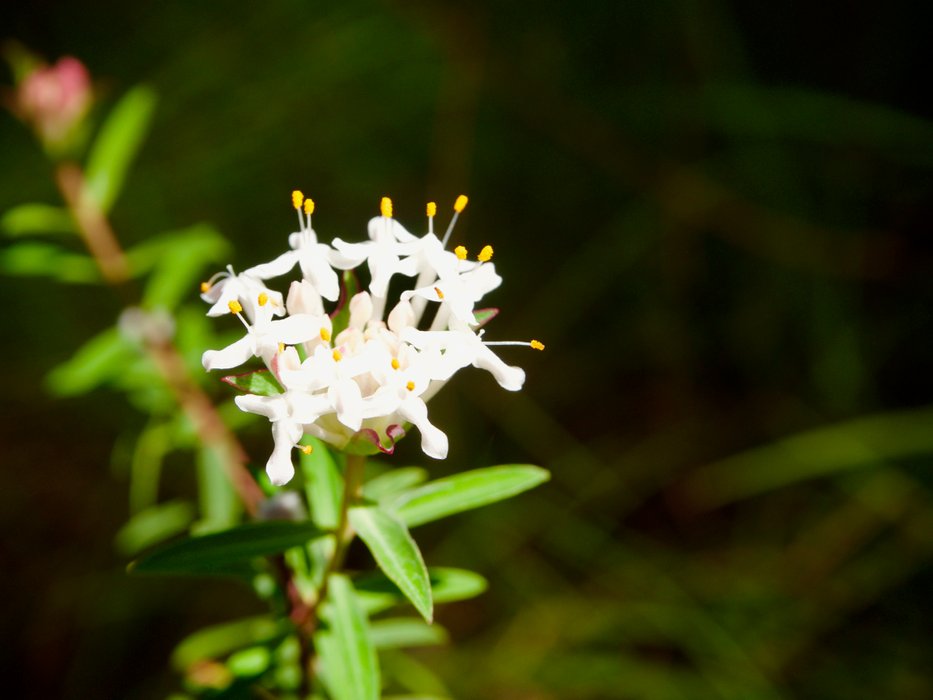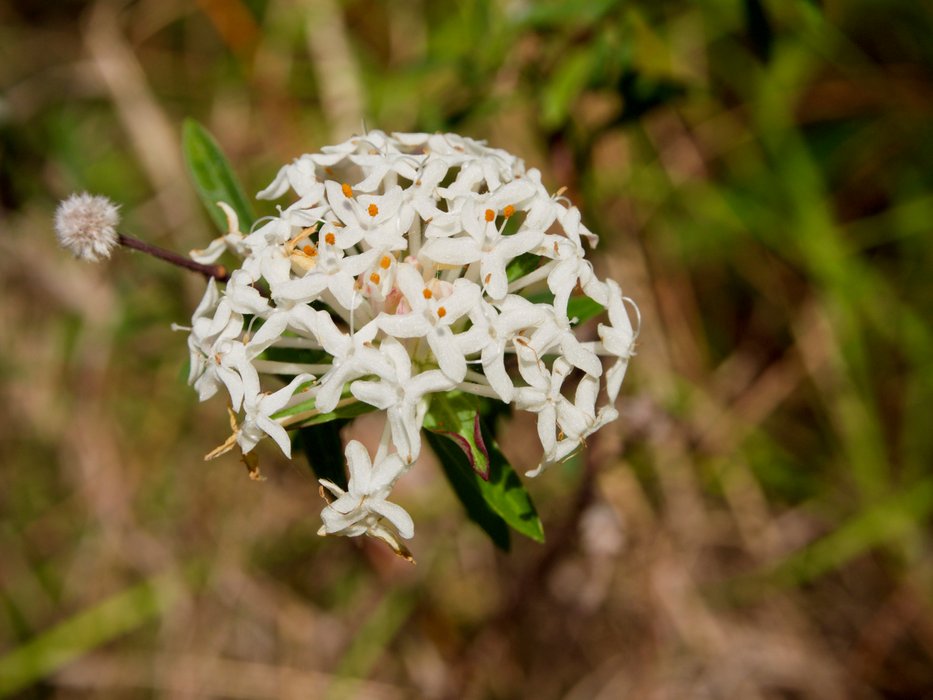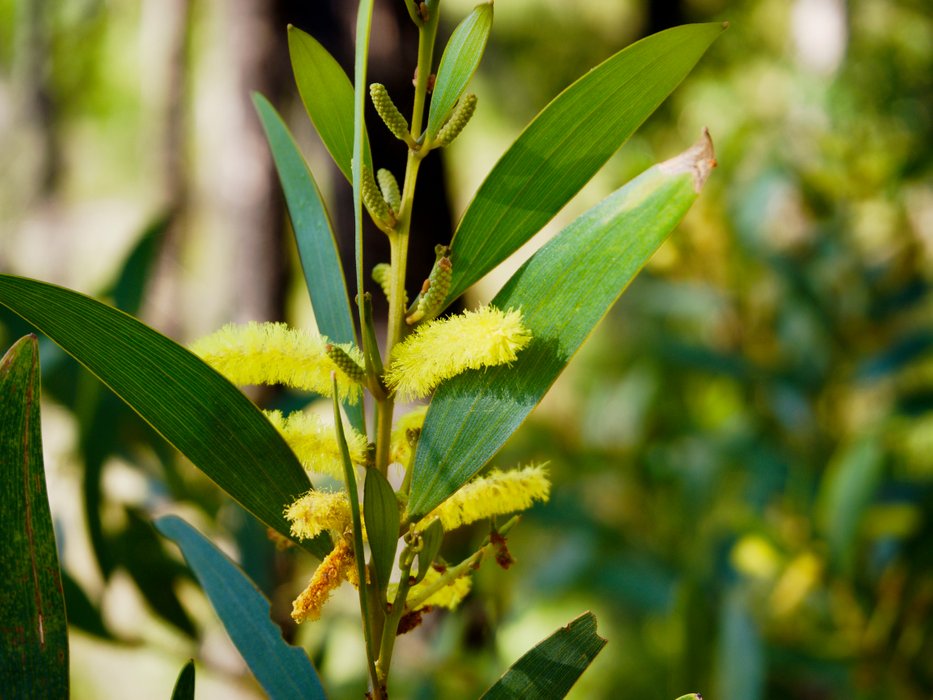 ---
After another 5 minute walk the track started to get a bit steep and we had to take the first steps. From then on it went just steeper and steeper and finally there were some chain rails to pull yourself up. So from now on we were not only using our legs we also need our arms, which also gave us a bit more safety.
Nach weiteren 5 Minuten Fußweg wurde die Strecke etwas steiler und wir mussten die ersten Treppenstufen nehmen. Von da an ging es steiler und steiler und schließlich gab es ein paar Kettenschienen, um sich hochzuziehen. Also haben wir von nun an nicht nur unsere Beine, sondern auch unsere Arme gebraucht, was uns auch ein bisschen mehr Sicherheit gegeben hat.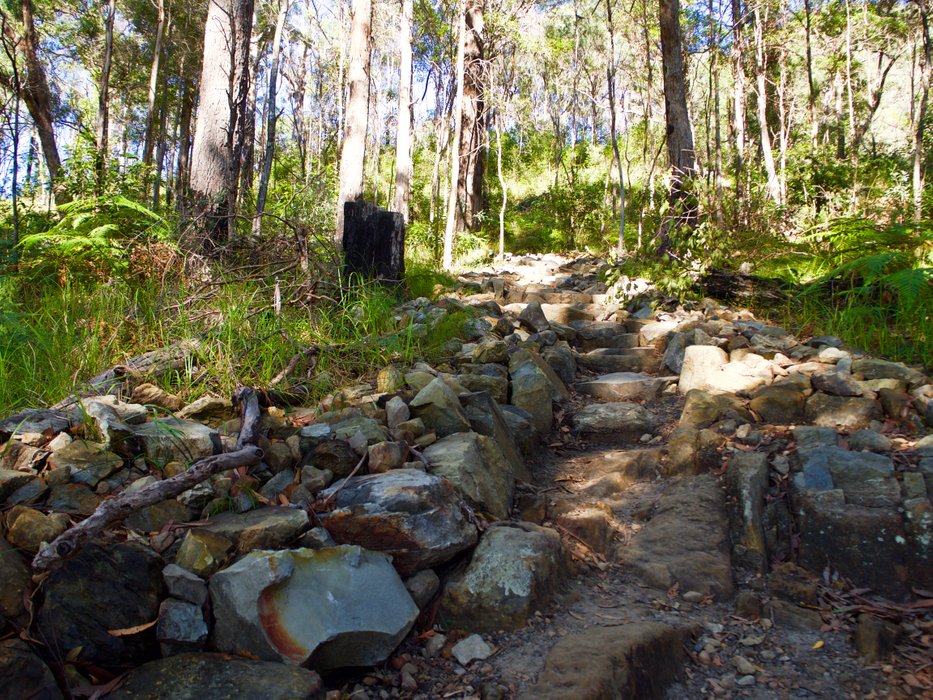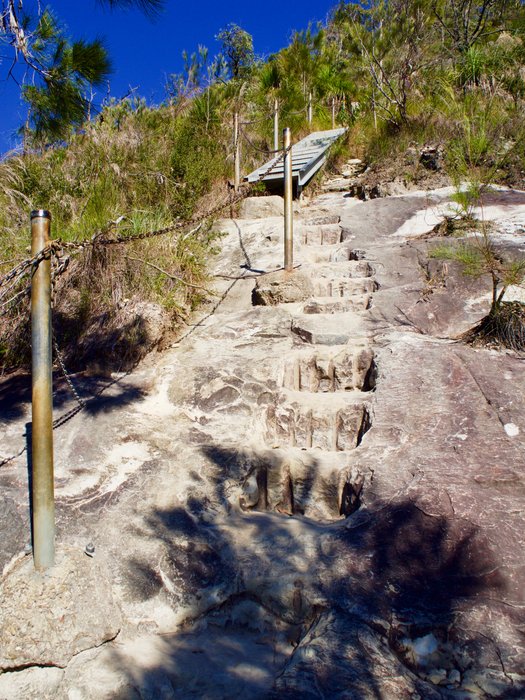 ---
After 900m there is the first Lookout from where you already got quite a nice view. A good place to take a deep breath and let people pass who already made it to the top. Seeing kids coming down from the top made us quite convident that we will make it.
And we made it, but the last 500m were really challenging. Without your arms you would´t have any chance to get to the top because you need them quite often. Some parts of the track are damaged and were never repaired which makes it even more difficult. The last 50m are without any rails or poles to hold on to, so you really need to be careful there.
What also makes it a bit more difficult if you start thinking about the way back! Don´t do that!! 😉
Nach 900m gibt es den ersten Lookout von dem man schon eine schöne Aussicht hat. Ein guter Ort, um tief durchzuatmen und Menschen vorbeizulassen, die es bereits an die Spitze geschafft haben. Kinder von dort oben kommen zu sehen, hat uns sehr überzeugt, dass wir es auch schaffen werden.
Und wir haben es geschafft, aber die letzten 500m waren wirklich herausfordernd. Ohne deine Arme hättest du keine Chance, nach oben zu kommen, weil du sie oft brauchst. Einige Teile der Strecke sind beschädigt und wurden nie repariert, was es noch schwieriger macht. Die letzten 50m sind ohne Geländer oder Stangen, an denen man sich festhalten kann, man muss also wirklich vorsichtig sein.
Was es auch etwas schwieriger macht, wenn man über den Rückweg nachdenkt! Tu das nicht !! 😉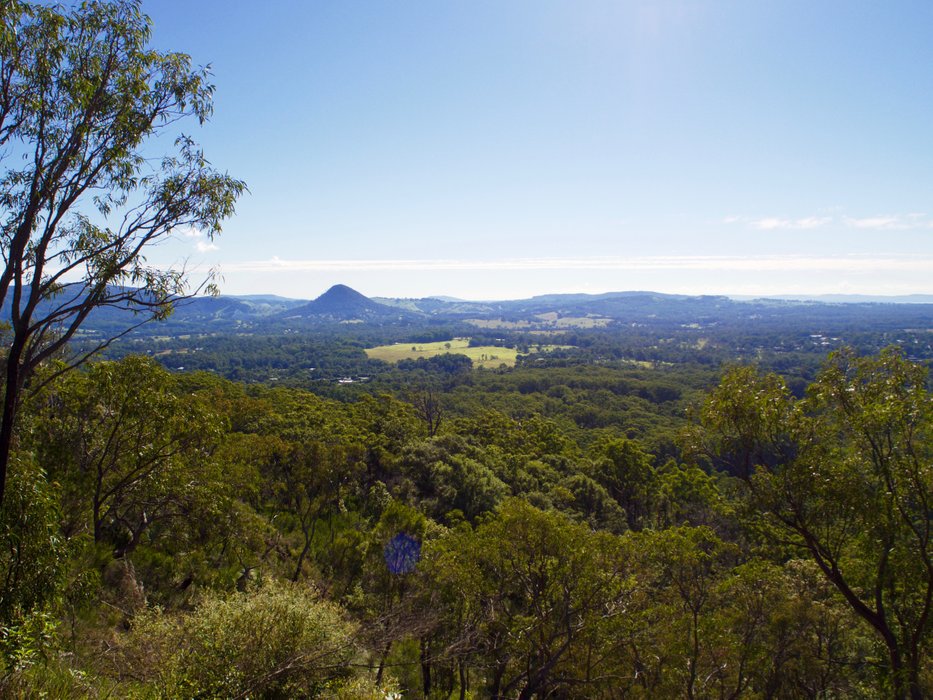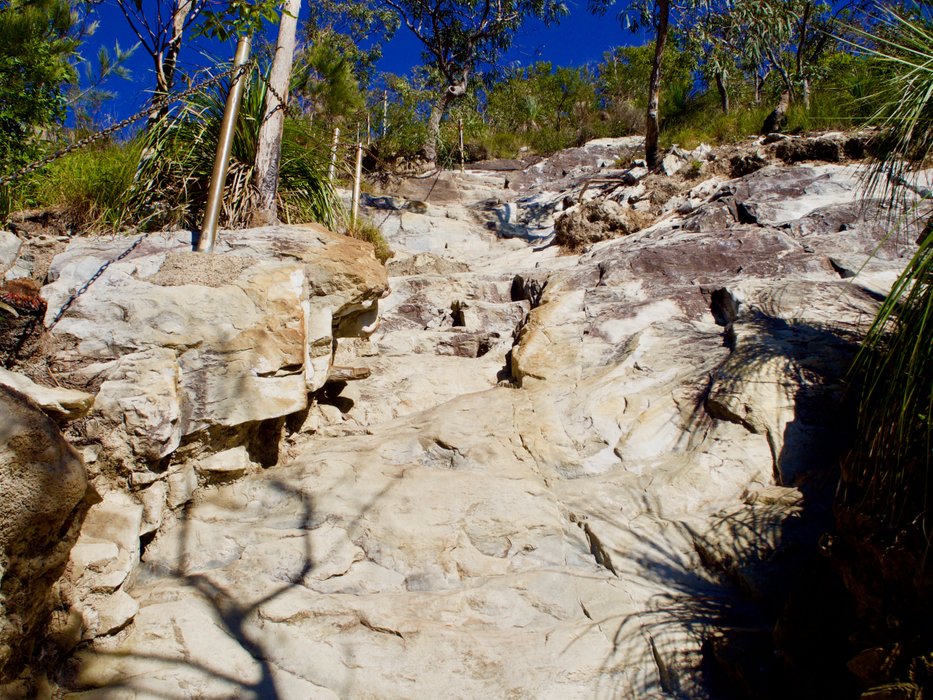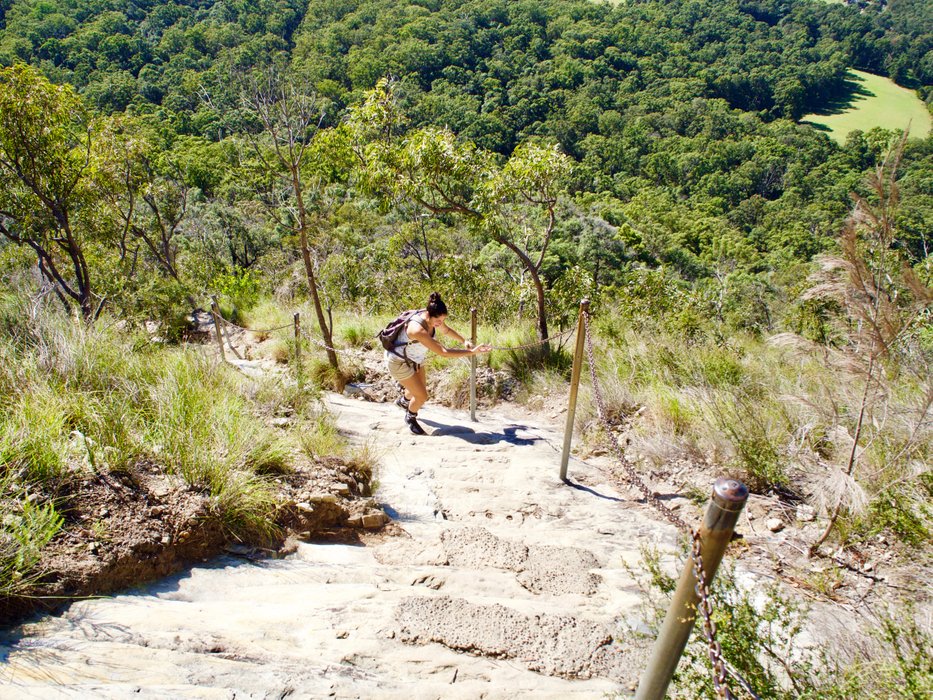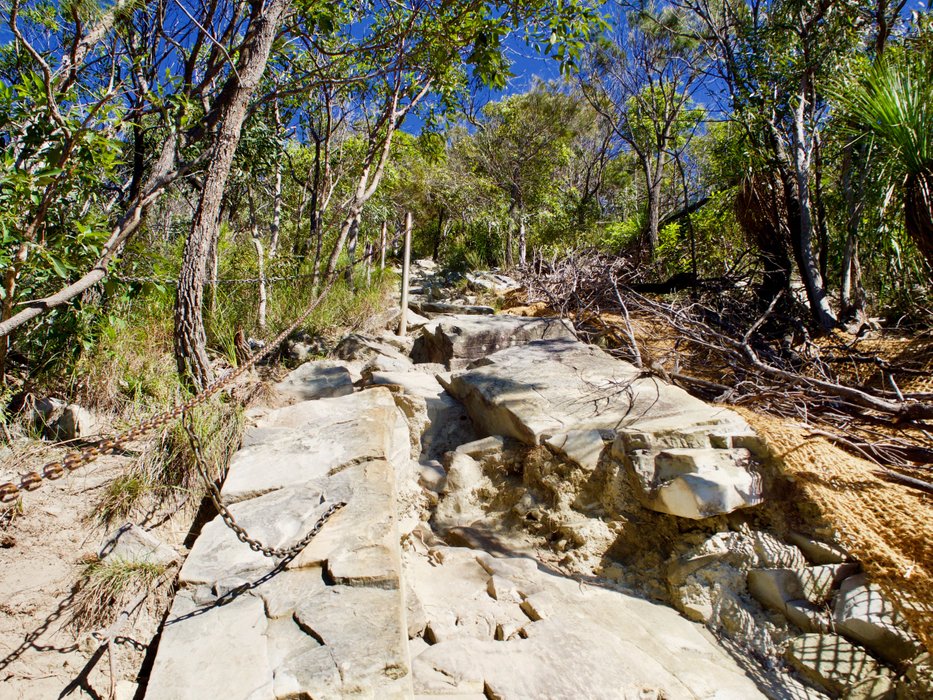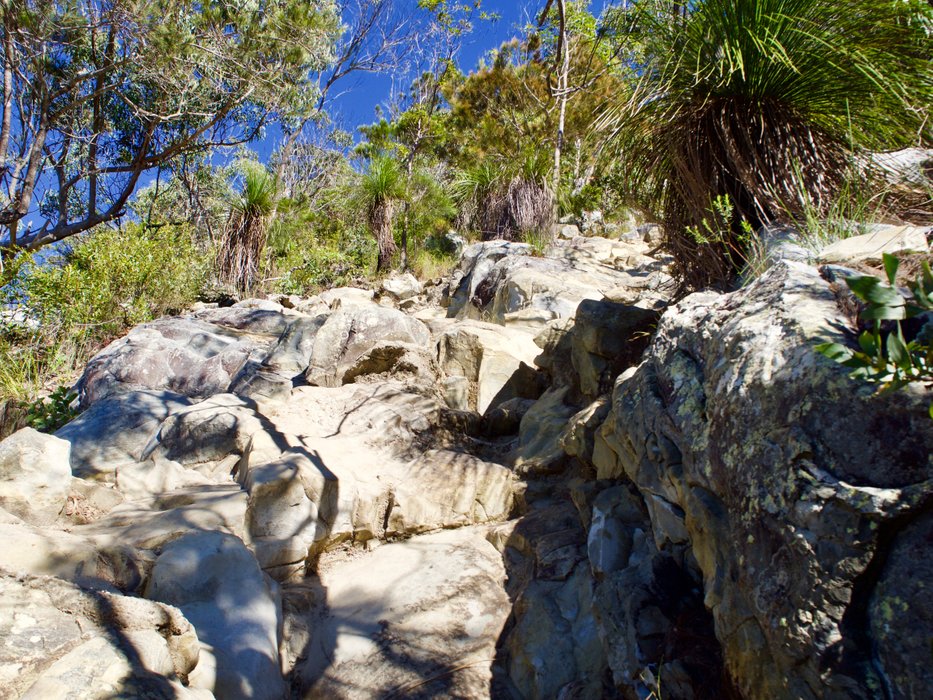 ---
Finally at the top, we were quite tired but also very happy we made it. We sat down, had a rest and enjoyed the beautiful view. You got a 360 degree view from the top. As the weather was perfect and there were almost no clouds you could see as far as the eye can see.
It was definitely worth the effort and i would do it again. For me it anyway was more about the climb than the view. 😁
Endlich oben angekommen, waren wir ziemlich müde, aber auch sehr glücklich, dass wir es geschafft haben. Wir setzten uns, erholten uns und genossen die schöne Aussicht. Man hat eine 360-Grad-Aussicht von oben. Da das Wetter perfekt war und es fast keine Wolken gab, konnte man sehen, so weit das Auge reicht.
Es war definitiv die Mühe wert und ich würde es wieder tun. Für mich ging es sowieso mehr um den Aufstieg als um den Ausblick. 😁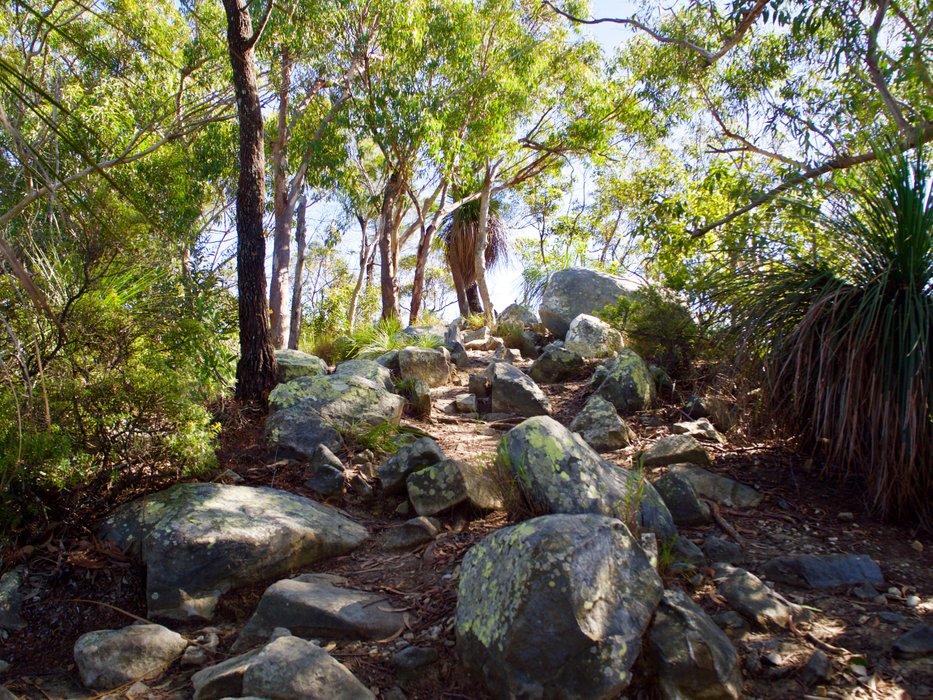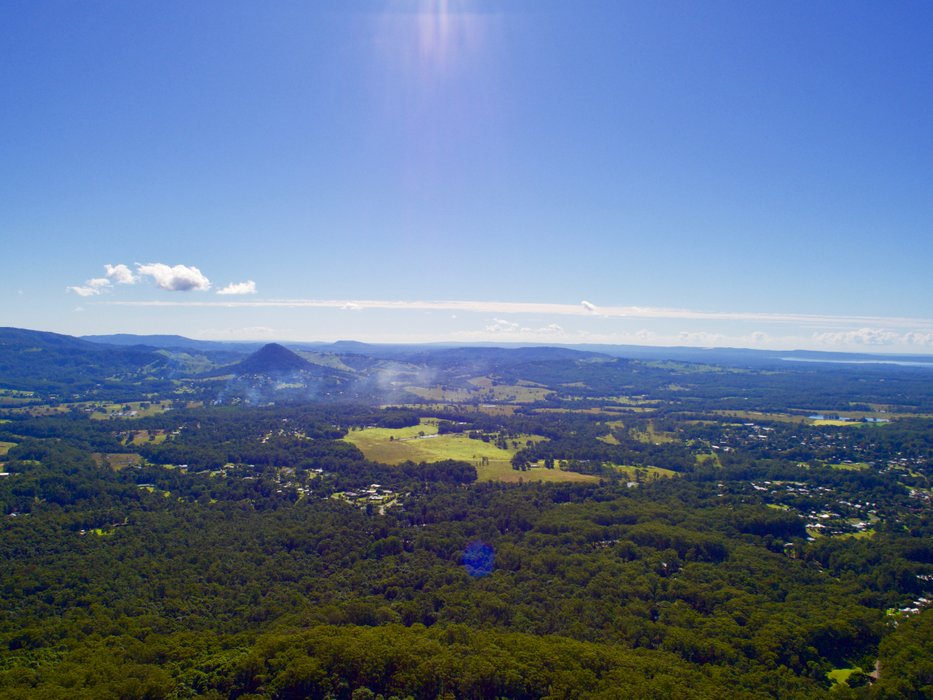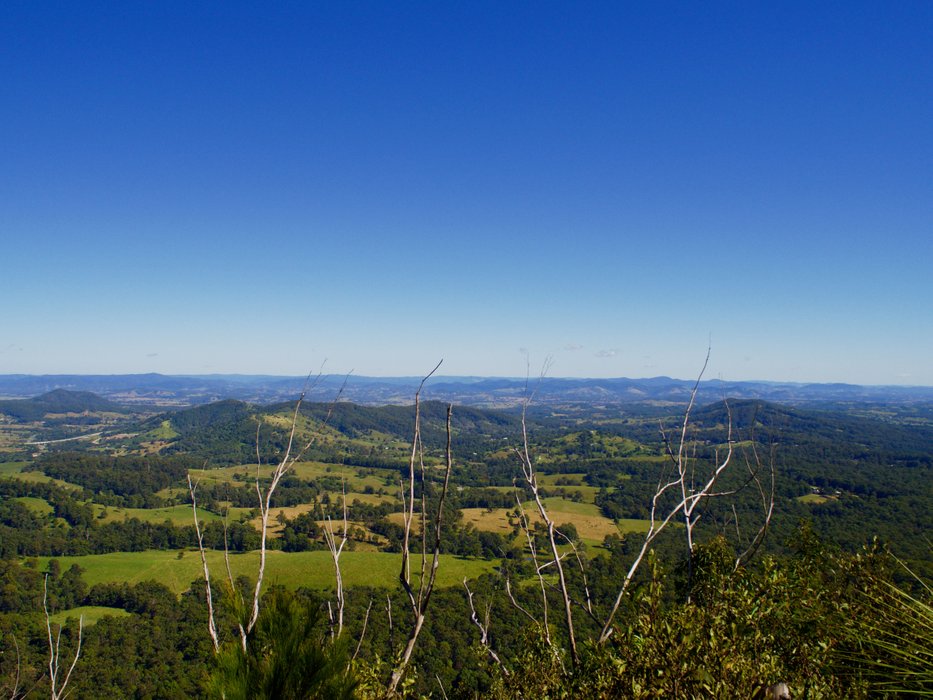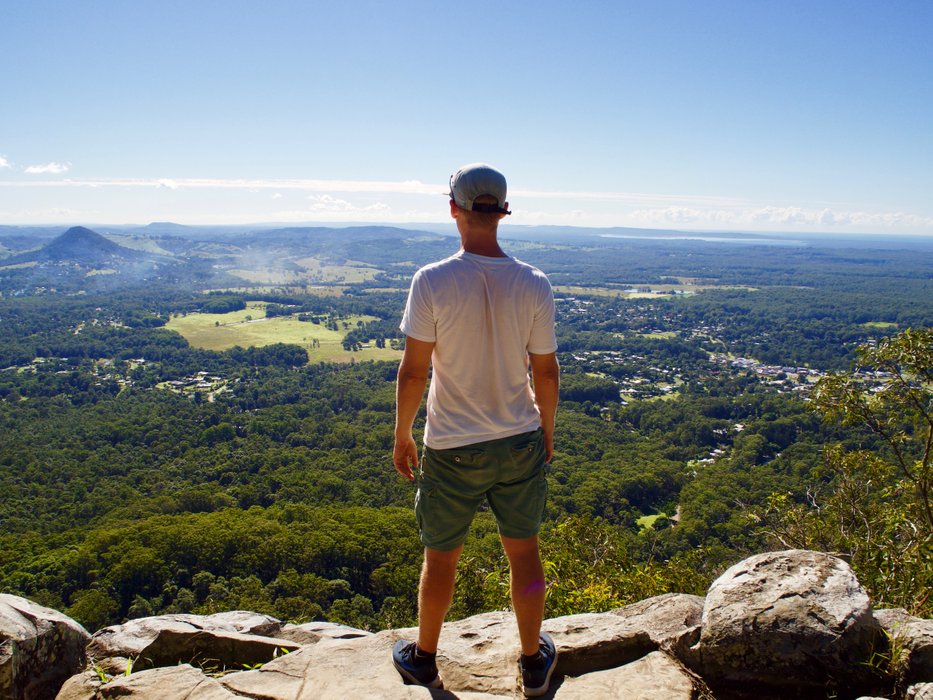 Now we just had to come down again...
Jetzt mussten wir nur noch wieder runter kommen..

YOU WILL FIND MY POST ON STEEMITWORLDMAP AS WELL