Thailand marks a totally new culture for our travel. All aspects of life here are vastly different from the West or from the Chinese culture.
We arrived in Chiang Mai, which has become a touristic city with an immense amount of attractions all concentrated within half and hour ride by car. Once we landed with our bikes at the airport, we slept until it was early morning and started riding towards our hostel, Cumpun Guest House. On our way, even though we were very tired, we encountered so many beautiful temples that we had to stop and visit them. Every 5 minutes of cycling in Chiang Mai would bring you to a tourist attraction. They literally perfected the city for tourists.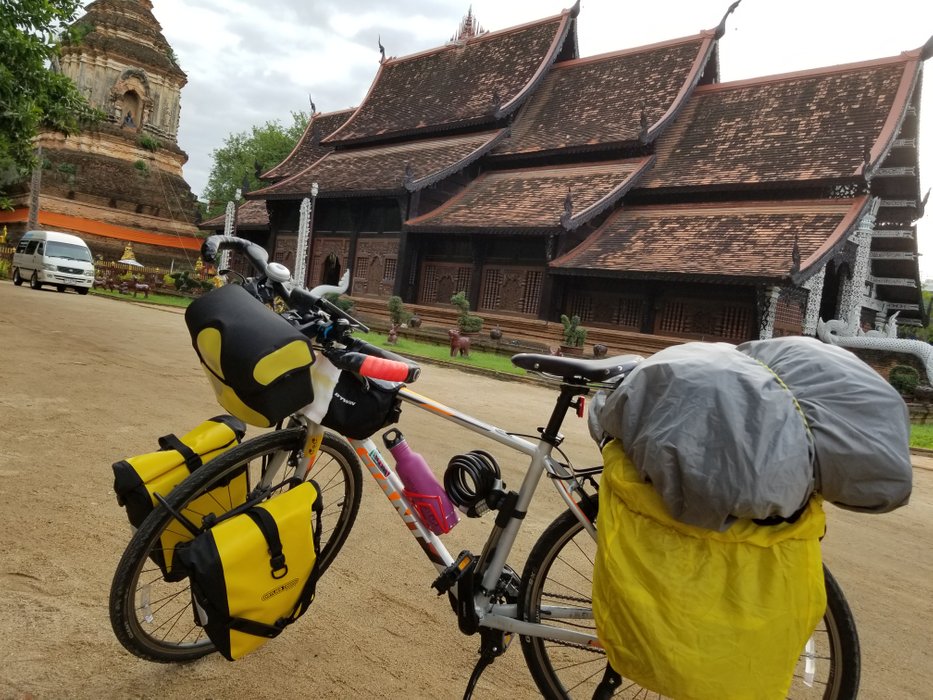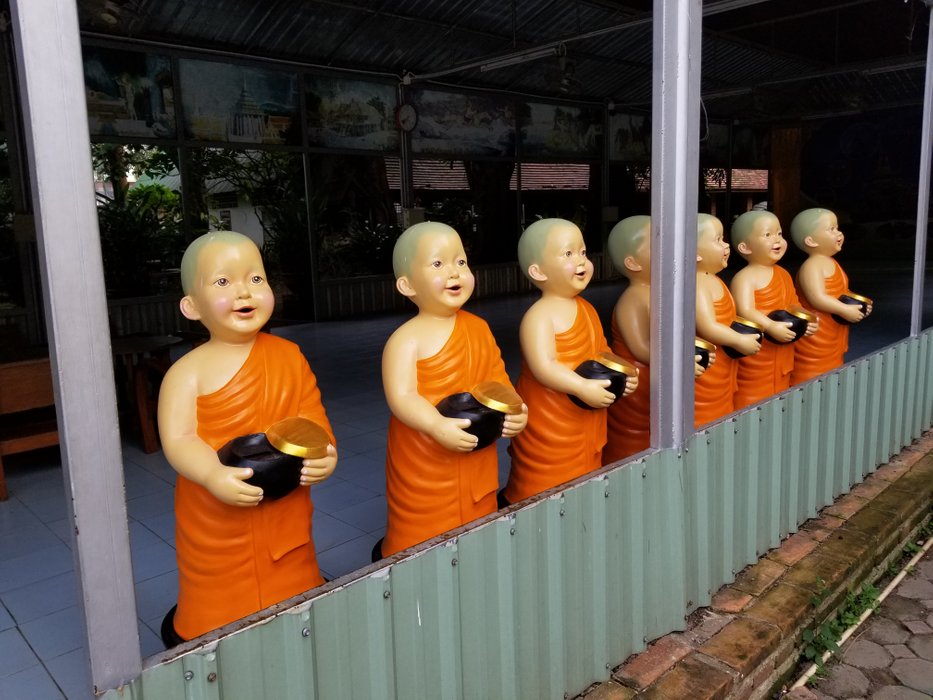 Everywhere you go, even when you get into the countryside of Thailand, if you can speak and read English, you can survive. Most people here speak English at least so much as to be able to carry out their respective trades. Even the street signs were mostly in English as well as Thai.
We were extremely hungry and curious about traditional Thai food. That's why we went to the Chiang Mai Night Bazzar to get some local food.
We had Pad Thai, spring rolls, salad and some more dishes totalling about 20 Euro for both of us. It was a feast and we were stuffed with great food. So far we both love Thailand food and Japanese food the most in all of Asia.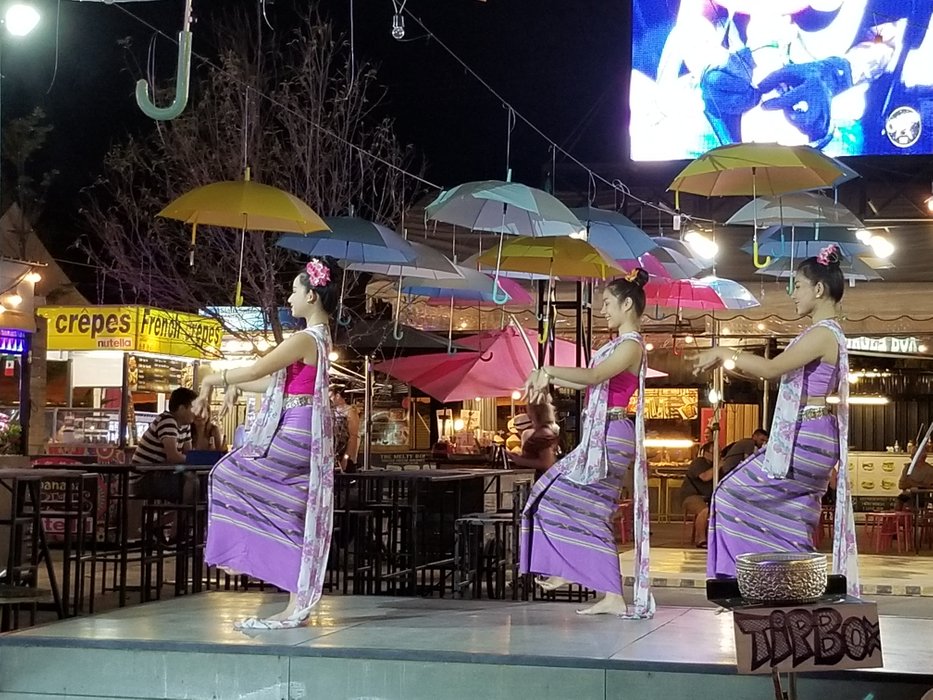 The bazzar was accompanied by beautiful dancers performing traditional Thai dances representing their main cultural minorities. The dances were so different from what I saw before. The movements were very slow and calculated.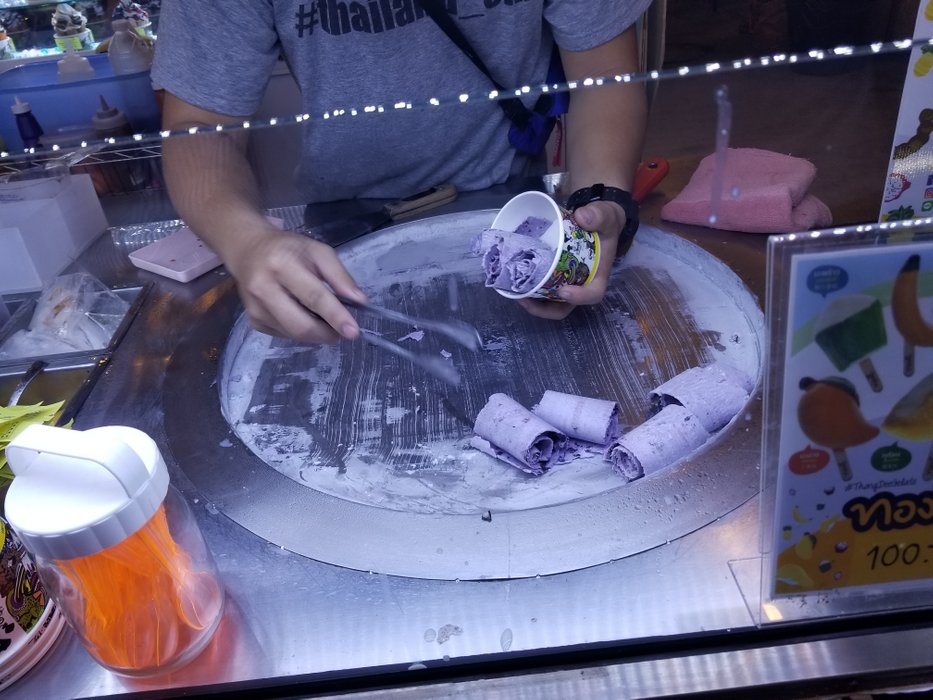 Finally, we had some ice fried yoghurt. Basically, they put yoghurt onto a flat surface that is extremely cold. This makes the yogurt freeze and then they would roll it into tiny rolls of ice. It was delicious.
Later that night we enjoyed some live Jazz music in a local bar. The beer and music were just amazing and really relaxed us.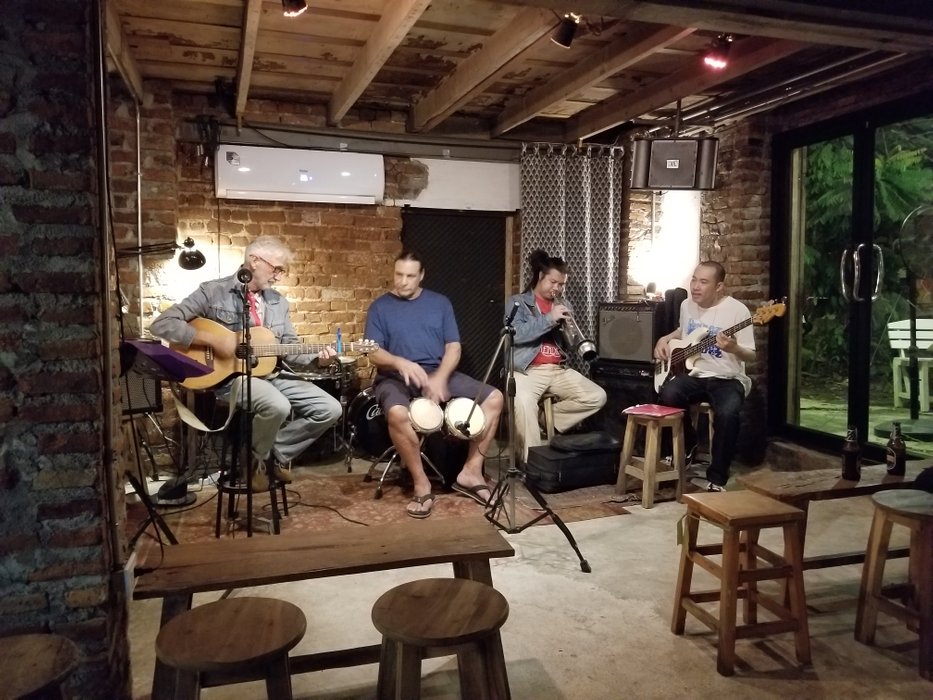 The next day, we started our city tour on bike. We stopped at several temples.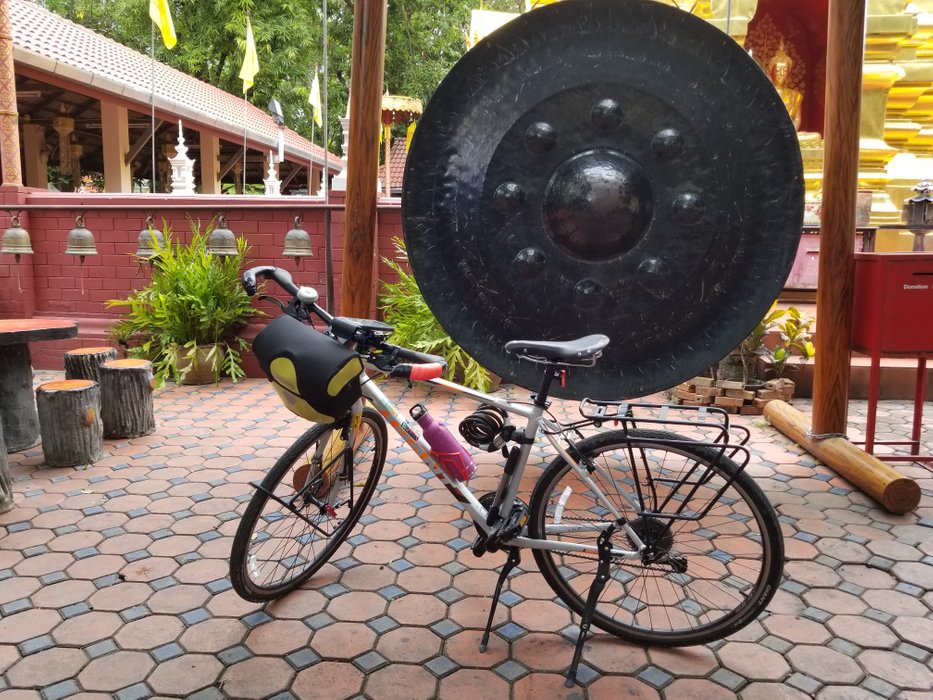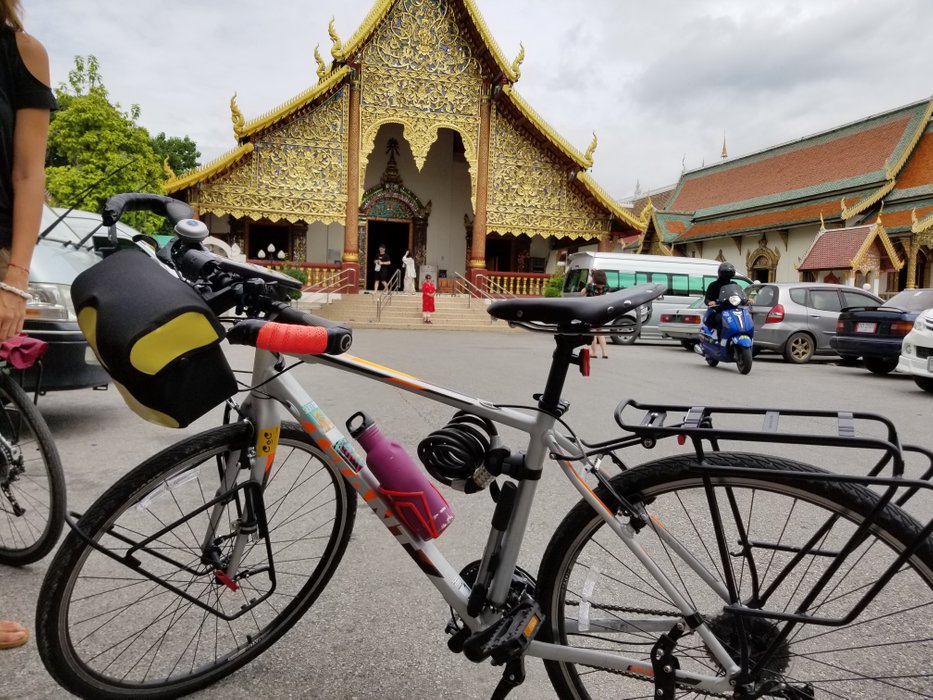 These are meditation huts where people on a retreat would go inside to meditate for a long period of time, often hours or days.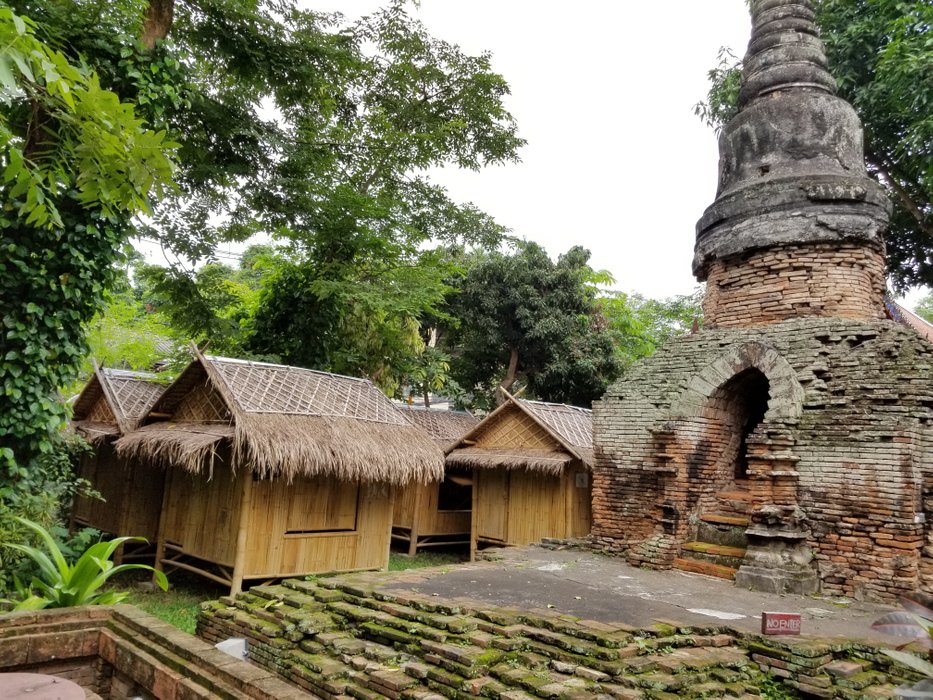 At some temples, you can see people selling caught pigeons for you to free them. What a Unique Selling Point!
A typical temple has a stupa and a hall inside and next to each other. There are always monks either working or residing inside the temples. They usually wear orange ropes although the color can change from temple to temple and does not give any significance to it's wearer.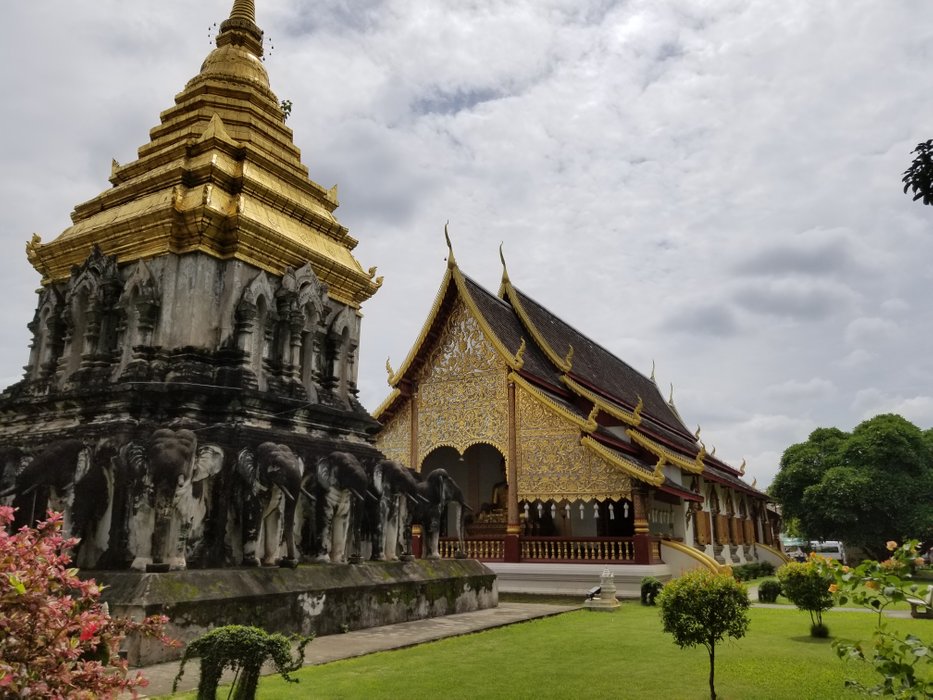 I went for a full day of meditation retreat at this temple.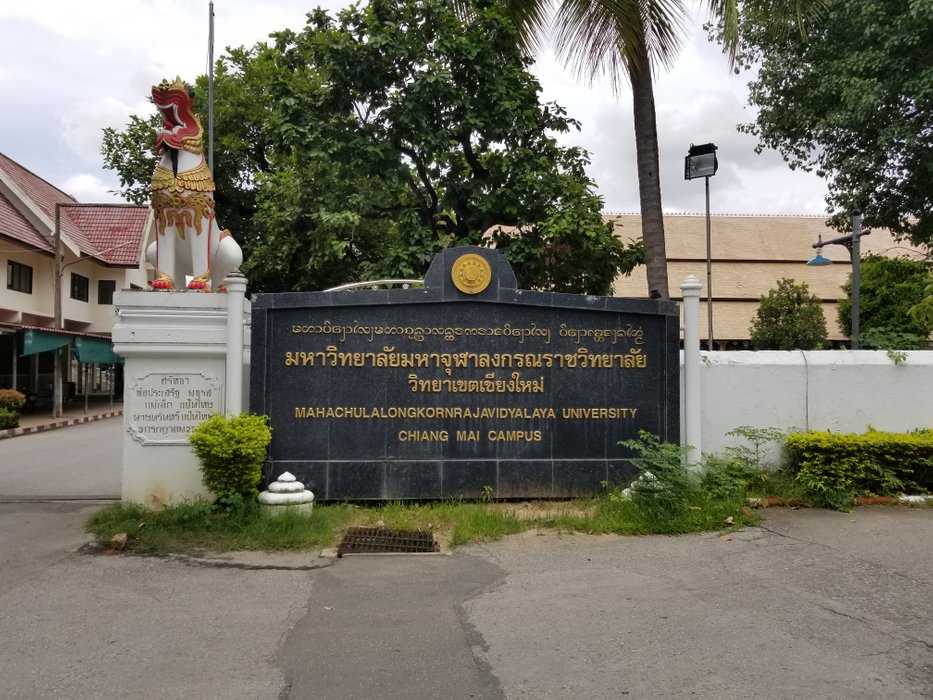 It was so worth it. They asked for donation only and it was the best meditation experience in my life. We mediated with introduction and ongoing guidance. We had lunch, afternoon tea and cookies and the teaching monk was great in English and very wise and had a good sense of humour. We ended the day by listening to binaural sound generated by two gongs while we were sleeping on the floor. I fell asleep instantly and woke up 40 minutes later. Two gong masters volunteered to rang the gong for 40 minutes just so some Western people and tourists can enjoy this time. Their way of giving is beyond belief. It makes them happy.
Stay tuned for the next stop which is Chiang Rai. I shall also update on our currently modified travel plan in another post.