Summary:
This is my story of living in Yokohama as a volunteer for a hostel. The best time of my life was spent there in just 4 months. This was why it was so cool to be there.
Click on the Top Picture to Start Video
---
The Story
It was totally unexpected. When I took my flight from Beijing to Tokyo, I just wanted to visit a girl I have not seen for 9 years. We met first in Cambridge, the UK for a short duration of the study. Then she went back to Japan to live until now. This kind of visit turned into a full-blown best-of-my-life-time kind of thing. Looking back at it, it blows my mind every time.
The moment I landed in Tokyo it was so familiar. I feel at home. People bowed to me. People never ever bowed to me before, not even in China, nor in Europe. The bow of an airline receptionist is exceptional. The way they bow is extremely trained and calculated with the highest precision, the angle, the acceleration, the timing, the way they smile is just trained for so many years. I did not realize that until much later when my Japanese friend told me how rigorous their training was.
It was so clean. Everything everywhere was so clean, even cleaner than I used to have it in Austria. The streets were quite empty when I entered Tokyo in the night for the first time of my life. I dragged my luggage slowly to my hostel at Zabutton, in the city centre of Tokyo. I came to a park and saw some sports equipment there. Somehow I had the urge to exercise. I never ever liked exercising.
I looked up and there were Western models depicted in a Japanese way, cute, with Japanese clothing and way of presenting themselves. It felt like the universe was dented. The West was not the norm anymore. I keep walking. I entered the hostel. The first thing was the smile of the hostel owner. He also later became my boss cause I decided to work for him as a volunteer. The second thing that stunned me was the toilet. Yes, in a hostel, you got a toilet that was full-automatic. As in you can just walk close to it and it opens the lid for you. When you walked out, it closes the lid. There were more control panel switches for that toilet seat than my computer keyboard. You could control the temperate of the lid and cleaning water, the massage intensity and mode, you can even specify if it was for a male or female. It was insane!
There was a hostel in Tokyo, a friend told me, they made a game like this. You would use the toilet cleaning water massage feature for the first time and take a selfie. That selfie will be hung at the reception and the best would get a prize every week or something. I can totally imagine it being a thing because you will make a face when you use Japanese automated toilets for the first time.
Ok apart from that, the kitchen, hostel area, common areas were all spotless. There was even a terrace at the top. I spend there one week and decided to work at the second hostel of the same owner in Yokohama, a city close to Tokyo. Hardly did I know that this was the place where I felt really at home. On my first day, I got a really warm welcome with free food as breakfast made by the two colleagues in the kitchen. We were having fun every day making jokes and doing the work together even though both of them did not understand English very well. Somehow you can still communicate with Japanese people even though there is a language barrier. Google Translate almost always worked, even for getting a date.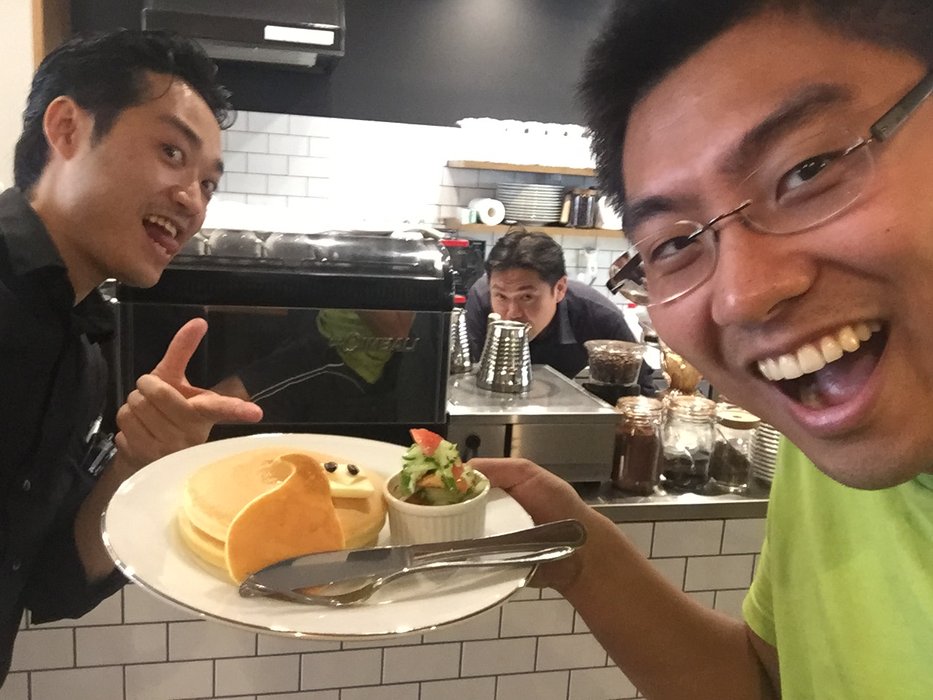 First breakfast as volunteer with colleagues at Chillulu Hostel and Cafe
Soon, I began to explore Yokohama and found a co-working space. The first day I visited that place a Japanese guy introduced me out of the blue to a Japanese girl. She then took me to Casaco, a community in Yokohama. It was kind of a bit hippie, not religious, not a cult, but a lot of young people who stay there long-term. So it was perfect, absolutely perfect. It was a home for me. I made friends with the owners and people who resided there. I also joined their charity movement to connect children around the world. They are still running a charity called the Connection of Children. You can also visit Casaco if you are in Japan, it is one of its kind in the world. Believe me, its amazing for young people.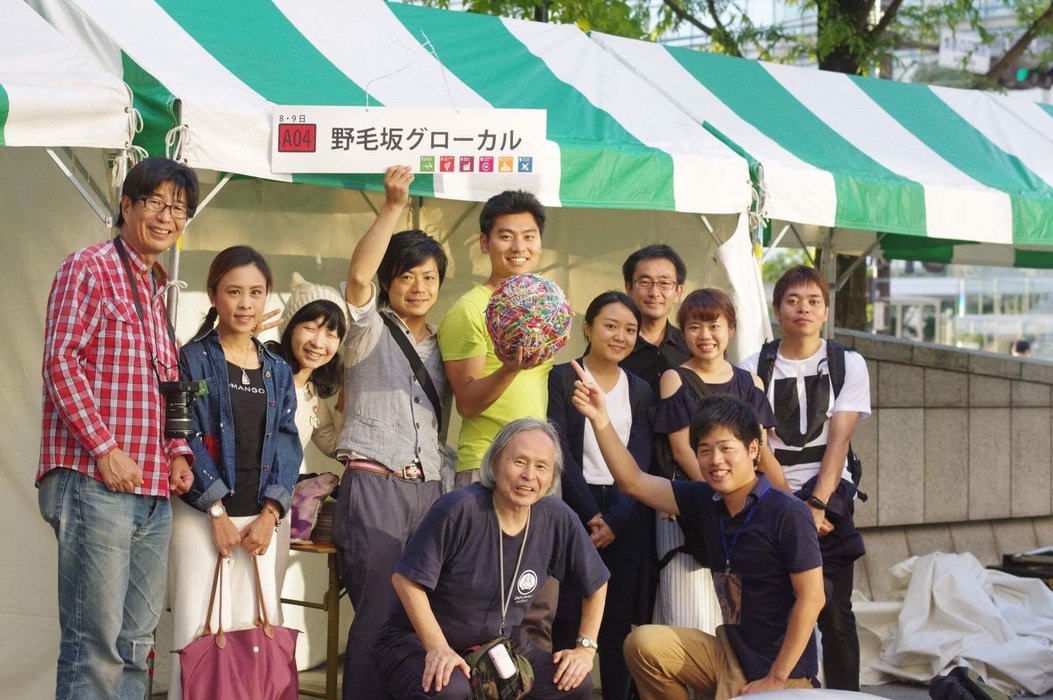 Volunteering project for Connection of Children at Casaco
It was there when I learned that you can travel the entire world on a bike and with not much stuff. So, I did it. I borrowed their bike, the very one that travelled from Portugal to Japan, and travelled to Japan, South Korea, China and Hong Kong. Then I bought my own bike about half a year later and kept travelling on it ever since.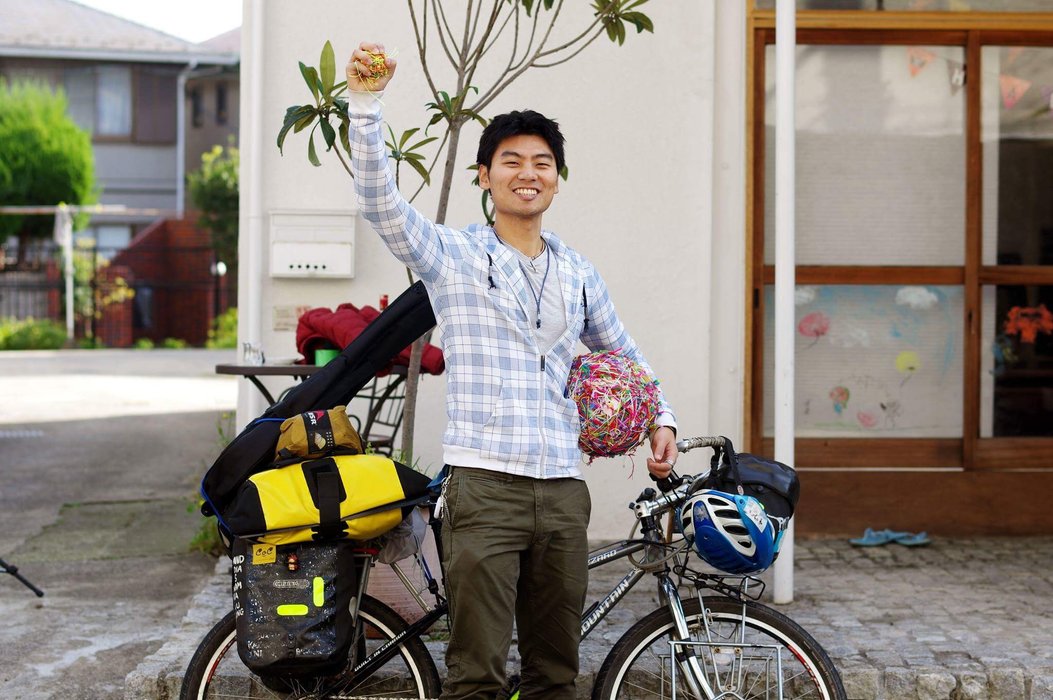 Very start of my cycle bikepacking career. It all started here.
During my bike tour in Japan, right after I left Yokohama, I met amazing people. I met Matt from Jayoe Nation on YouTube, who somehow along the way taught me how to YoutTube. Just when we are hanging out he would teach me a few tricks about making videos and I kept all that until now. This is why I still maintain a weekly vlog on Youtube.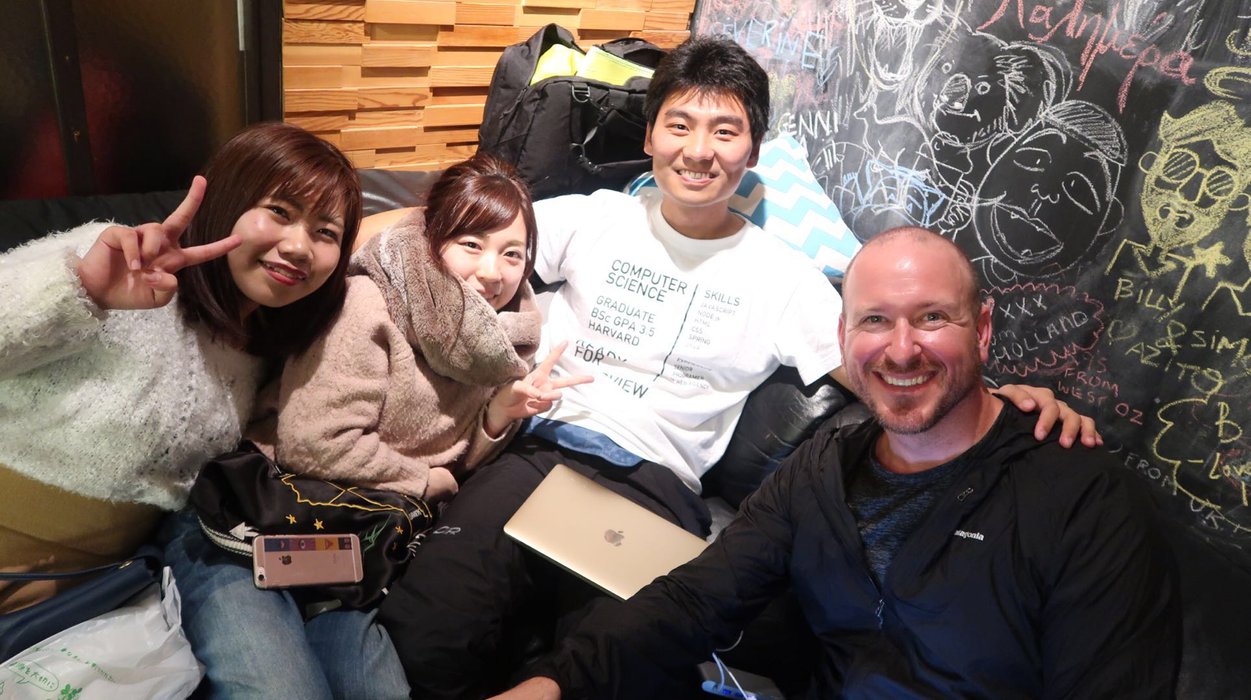 With Matt from Jayoe Nation in a hostel in Hakone
The journey keeps going. Now that I became a digital nomad, there is no limit to where I can go. I highly recommend to you to at least give remote work a bit of a try. You might not enjoy it but at least at the start, you will enjoy the freedom of your presence. It feels great.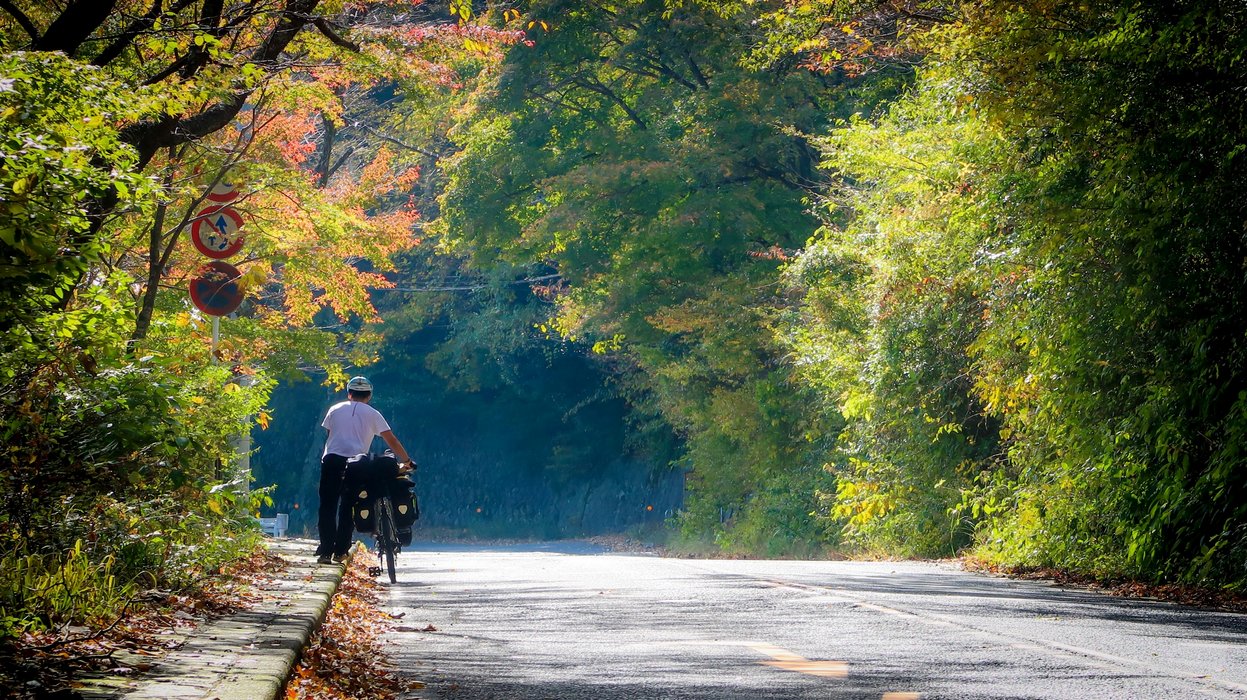 The journey carries on
---
Stay tuned for more stories to come!
---
▶️ DTube
▶️ IPFS