I was visiting my cousin in Switzerland. He is starting fitness/workout page so we had an idea do go sightseeing and do some photoshoots. In 2 days we made around 1000km, not a great thing for photographing but nice way to see a lot :)
We had an ongoing joke, every time when he asked me how does it look my answer was not spectacular (as for spectacular you need to do a research, be there 2 hours earlier, find a spot, calculate where the sun will be and when...) So photos in this post will not be spectacular, but they will be interesting :)
Furka Pass (French: le col de la Furka), with an elevation of 2,429 metres (7,969 ft), is a high mountain pass in the Swiss Alps connecting Gletsch, Valais with Realp, Uri. The Furka Oberalp Bahn line through the Furka Tunnel bypasses the pass. The base tunnel opened in 1982 and replaced a tunnel at 2100 m.
https://goo.gl/maps/8kVcauyEyKPgLXAC9
The Furka Pass was used as a location in the James Bond film Goldfinger. One curve on the east side of the pass is even named "James Bond Strasse". One can park his car there and enjoy a great view over the Valley. Visitors can also park next to Hotel Belvédère, close to the summit, and take the short walk to the Rhone Glacier Ice Grotto. The glacier moves 30-40 metres each year, and the 100 m long tunnel and ice chamber can be visited from June when the road opens.
Source: Wikipedia
That is what we should have read before we headed to see Hotel Belvedere. Someone mentioned it to him, he googled the hotel, looked interesting, was not far from some other things, so it ended up on the map of a place to see. No one thought to check how much climbing there is, and how the road looks like.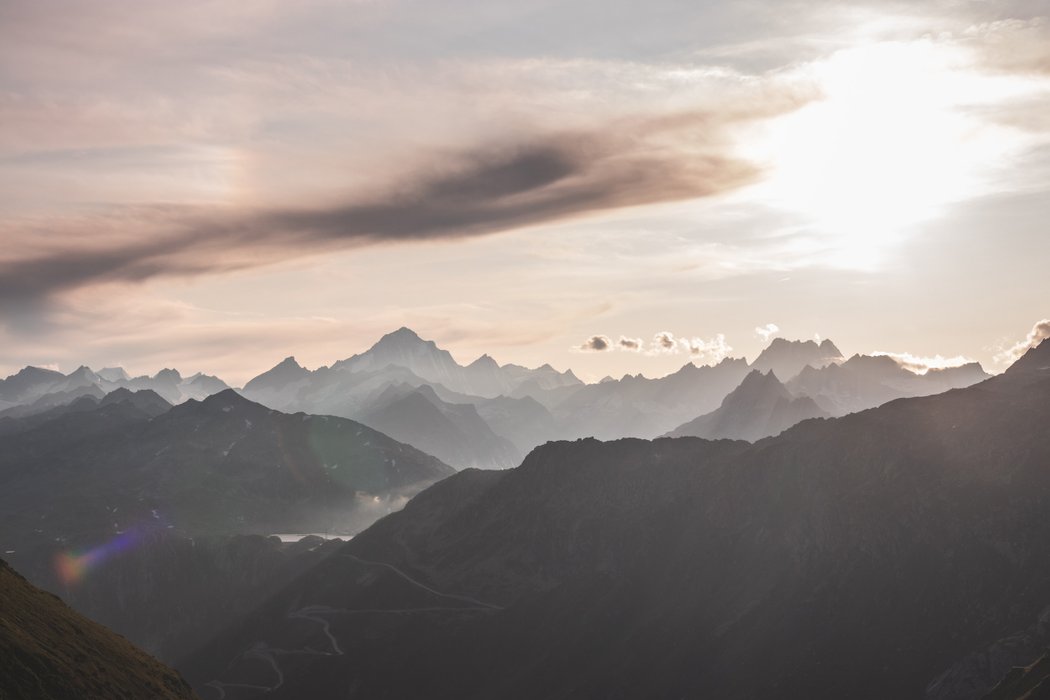 It was around midday when we were talking should we go to see another lake or go and see that Hotel that looks like in the middle of nowhere. Lake was 3 hours of walking and my cousin was not drinking water (it is a fitness look thing, don't ask :) ) so the drive to a hotel.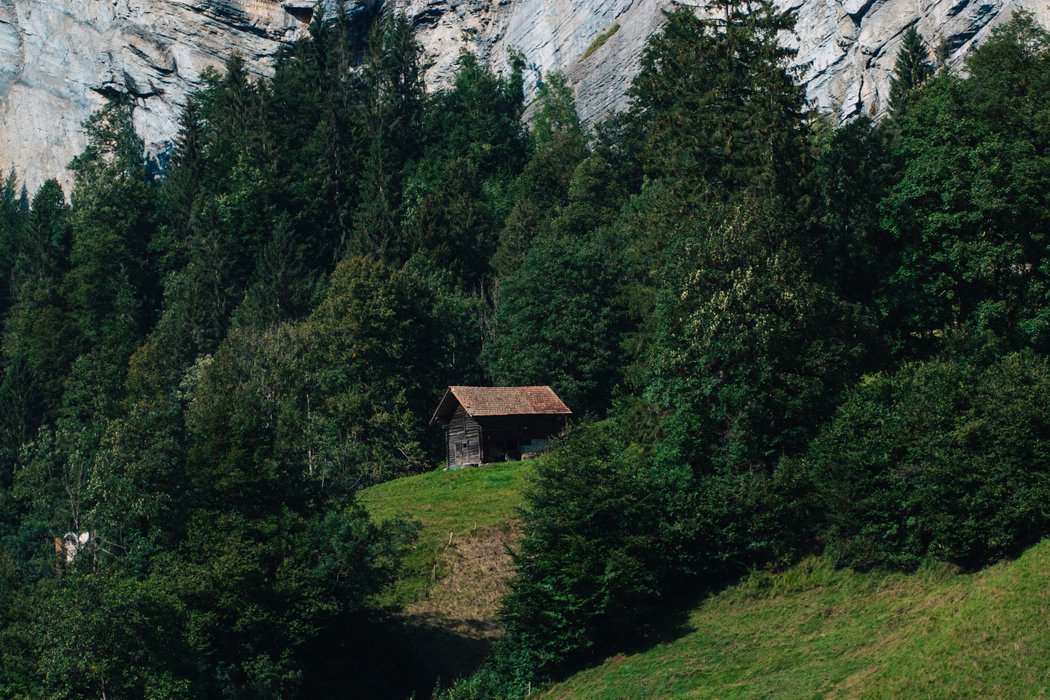 It started as a normal Swiss road drive (i have a feeling that half of the Swiss is driving on roads surrounded by mountains)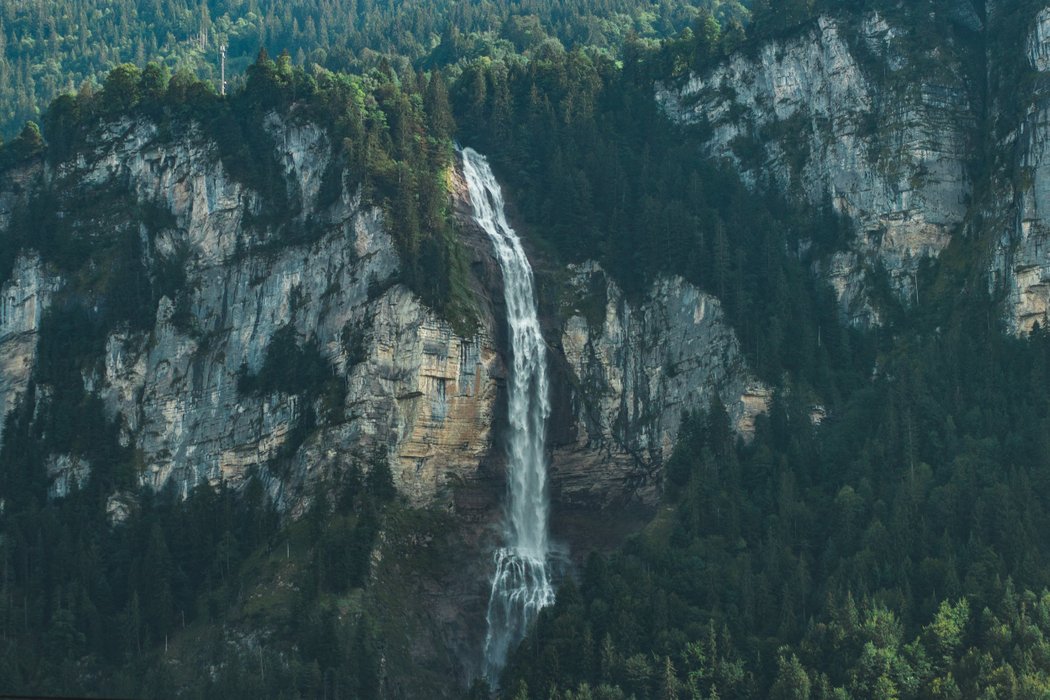 This kind of waterfalls are all over the place (taken from a moving car. you will also notice my struggles of color correcting. i heard somewhere that most shades of color that people recognise are in greed. some kind of evolution thing, perhaps the need to see the danger in all that green. maybe it is all bulshit and i just suck in editing greens :) )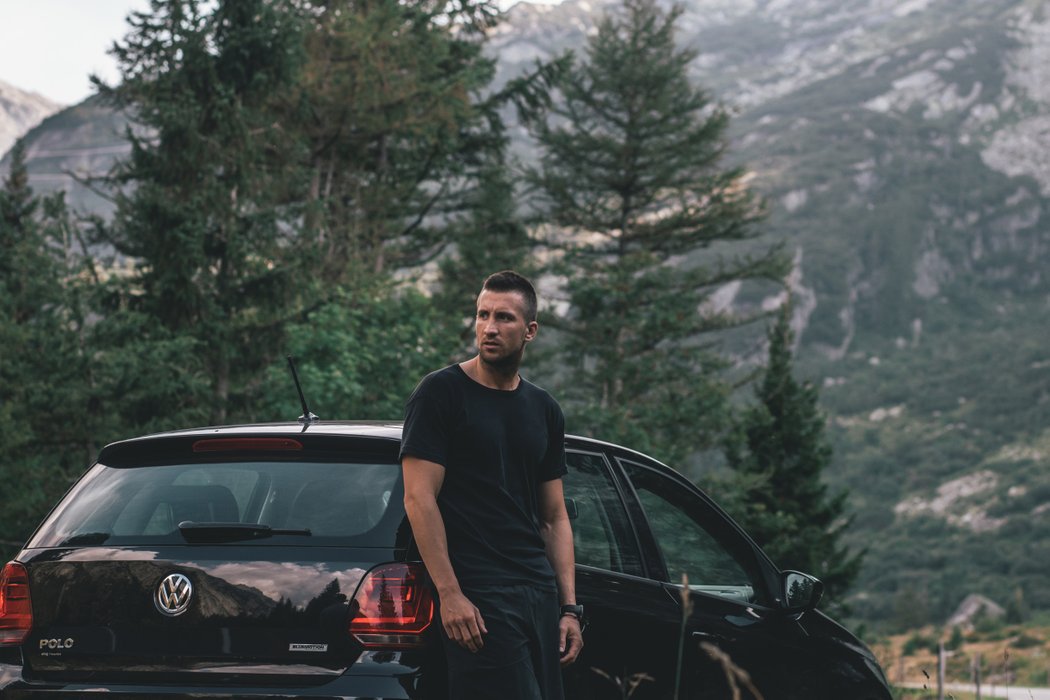 Now we started climbing. Not that steep but noticeable. Why that was a problem you can see in this photo. This was a car that suffered all that road. It is a VW Polo 1.0 liter (999cc) it says 95bhp (i am sure some horses run away) and it works on 3 cylinders. Somewhere around here we started joking should we continue and will we even make it. but it still was not that steep.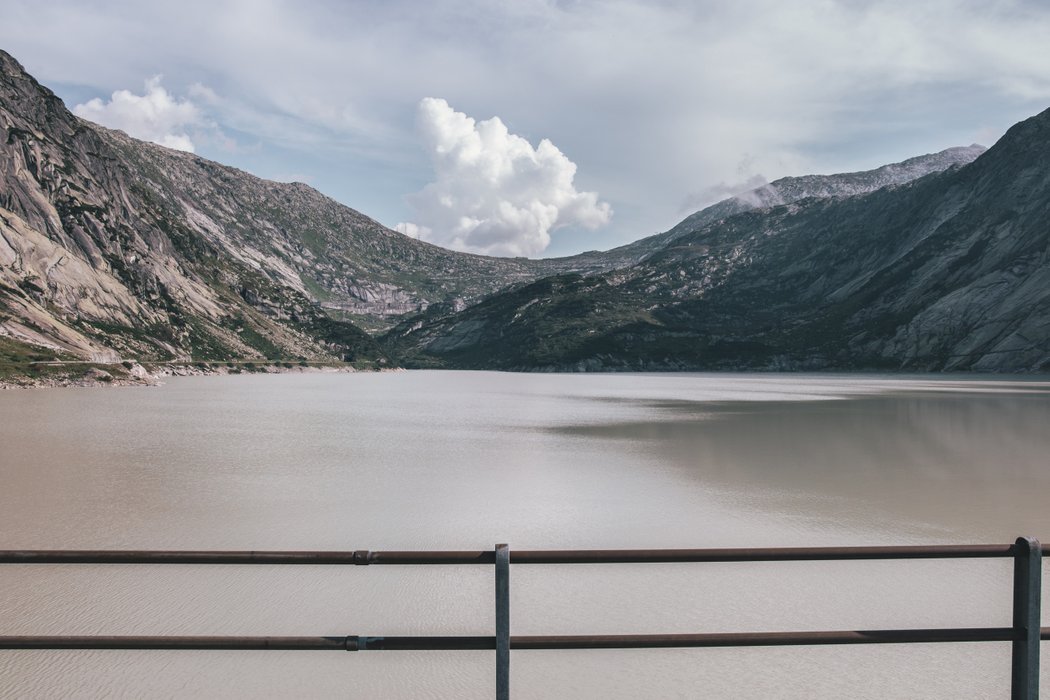 We came across our first dam. probably made for all that water going down to stop the floods. How serious this road is we found out after the next turn and before entering a tunnel, the sign said 11% climb. Second gear, 30Km/h and our small trusty Polo moved in a slow, a bit loud, but steady pace.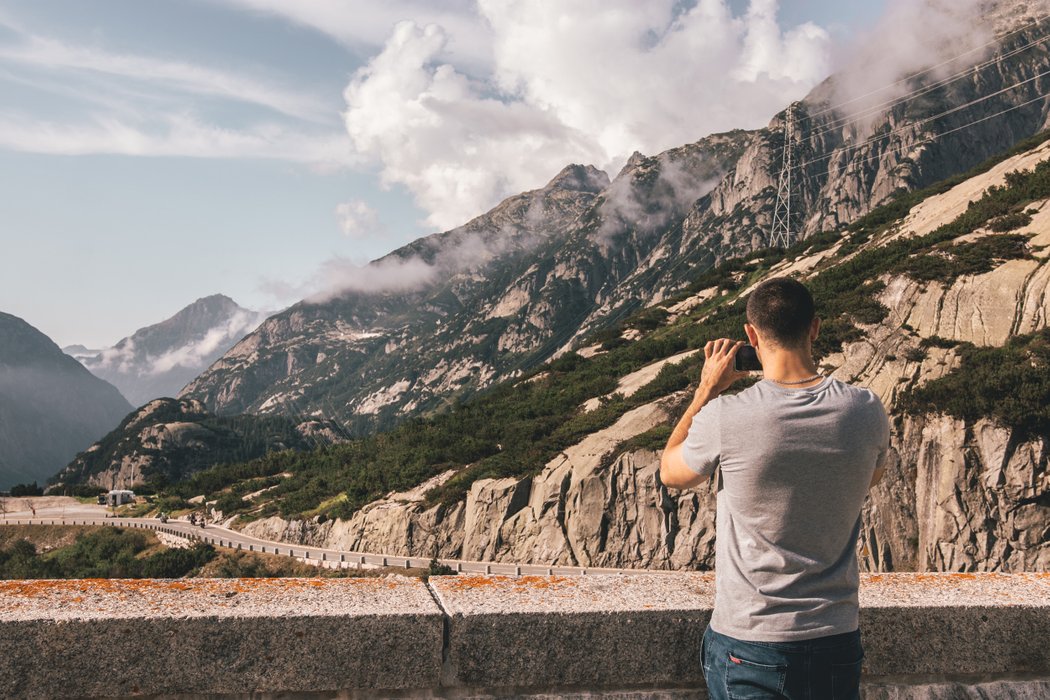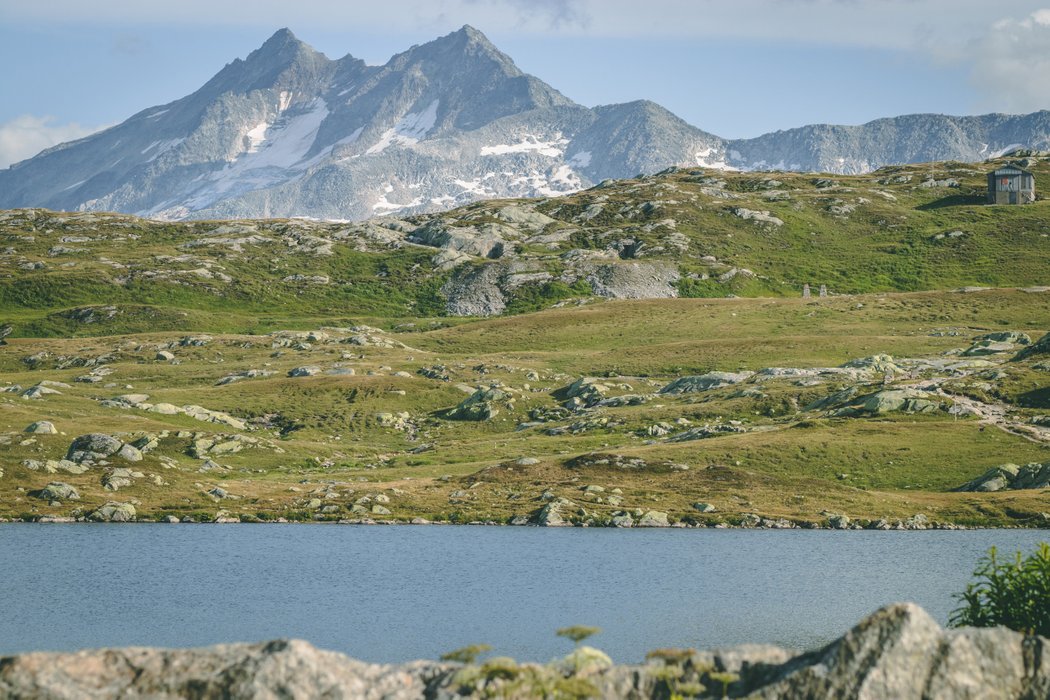 We got to this small lake, and the second dam was behind us. Going there we thought were finished with the climb, because there was nowhere to climb, but we never thought we could again go down :D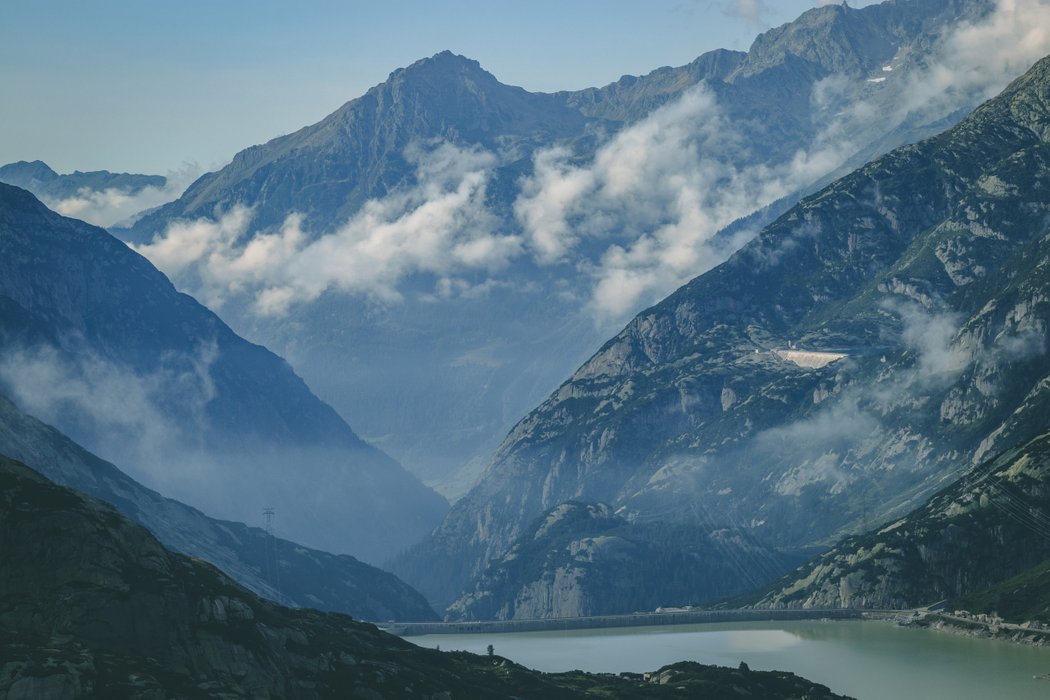 I must say, it is hard to imposible to show how good the nature looks there, and to evoke what you feel looking at it all.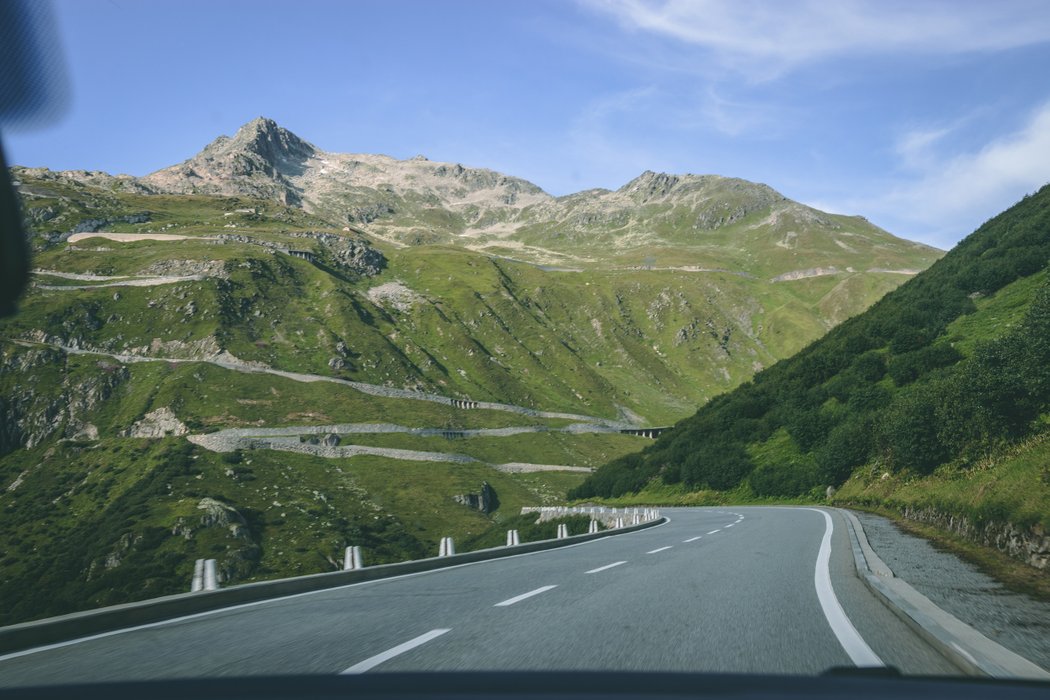 So we went down, so we could go up again :D I am sure that Polo would be happy if i was so fit as my to passengers :)

View from Hotel Belvédère parking lot. Up in the right corner you can see the lake from the photo above.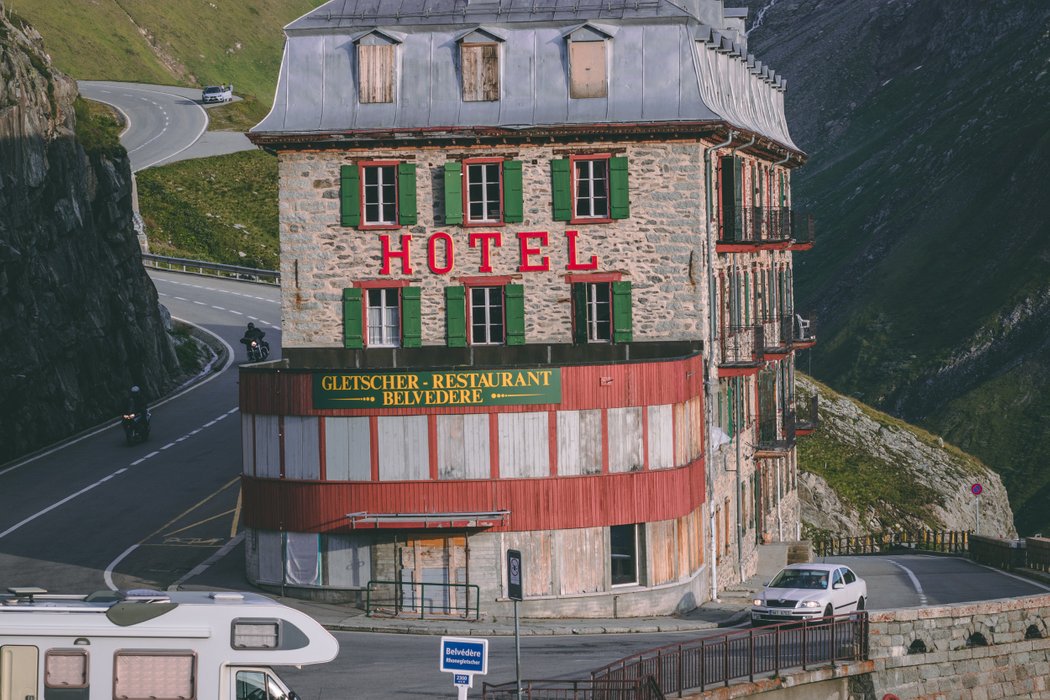 Hotel looks really interesting, in the middle of nowhere on a sharp turn just sitting there in his bright colors. I had a spectacular photo in mind, the light was good, but that caravan was not thinking about moving :) So no spectacular photos here.
The thing i had no idea that exists there, and we were late 15 minutes for it (it closes at 7PM) is Glacier Ice Grotto. And i think this is one of the reasons i would like to get back there and visit it.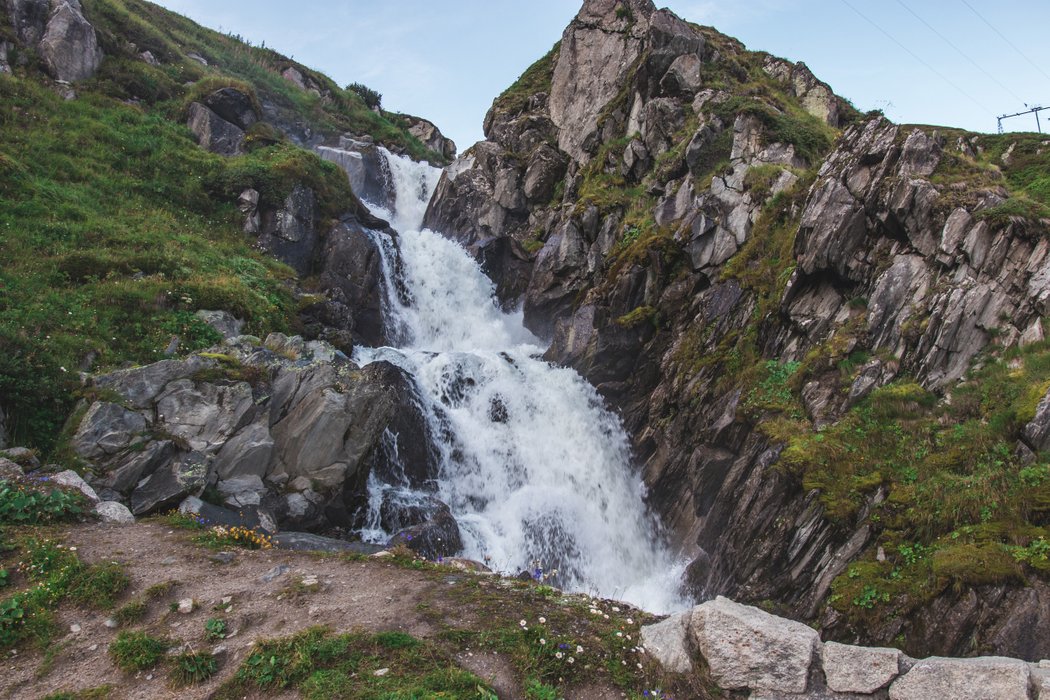 As it was almost 7:30PM and we had more than 3 hours drive home, and not knowing what the road looks like, we were on our way.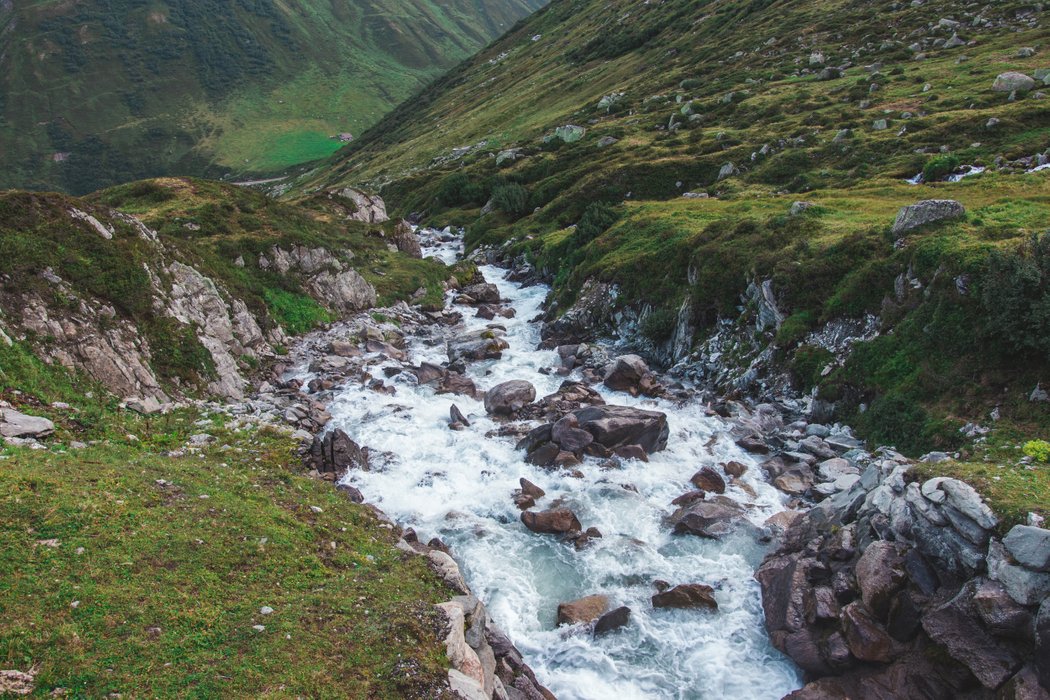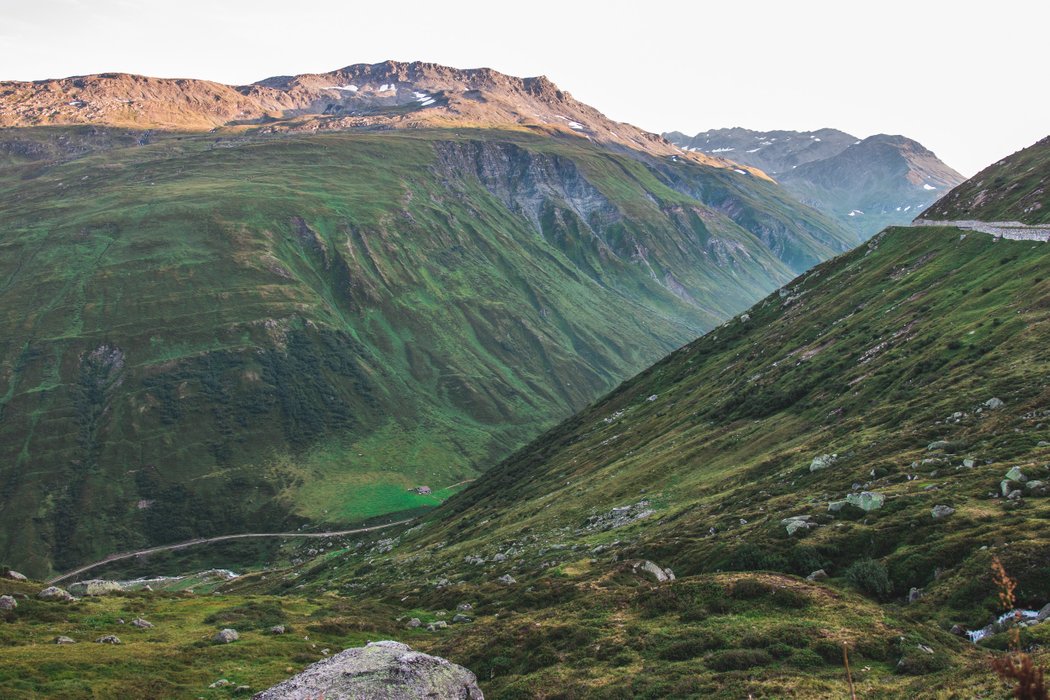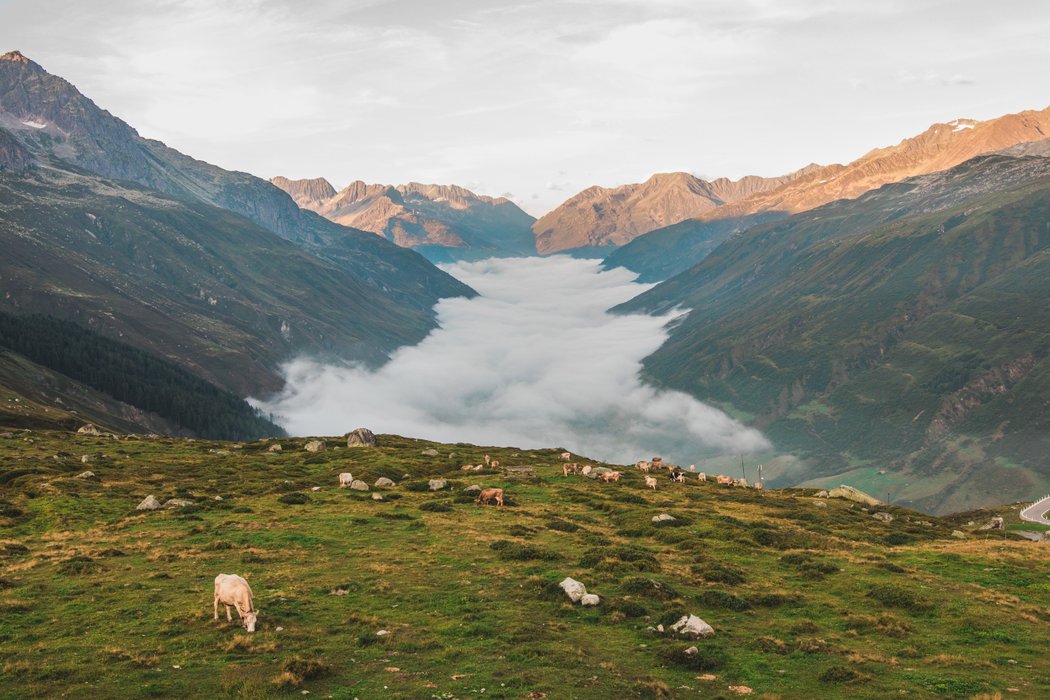 It was cold but sunny up there. Those clouds that you see are the not that nice weather we were about to descend into.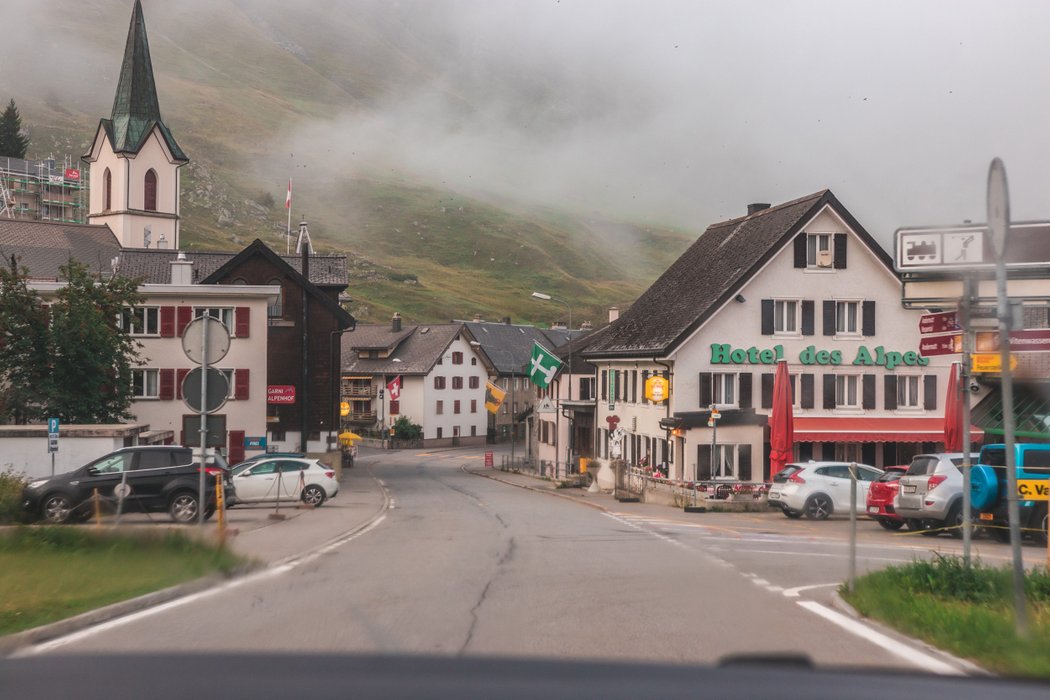 Civilisation and foggy cloudy weather.
Overall, with the idea of seeing and making spectacular photo of the Hotel Belvédère, we did not did that, but on that road got much more than expected. I highly recommend everyone that has an opportunity to visit this place. But plan to do it for a whole day or even if you can for few days. Also go there with a car that has more than 3 cilinders :D
If you are new to this blog you can check some music i filmed, hope in the upcoming months there will be more
Live Cover: Big Bad Handsome Man https://3speak.online/watch?v=bil.prag/tqtkmbvi
Live Cover: Shallow https://3speak.online/watch?v=bil.prag/dbfowxmr
Live Cover: Livin' La Vida Loca https://3speak.online/watch?v=bil.prag/efierdqd
Live Cover: Hurt https://3speak.online/watch?v=bil.prag/tbyyrikw
Live Cover: The House of the Rising Sun https://3speak.online/watch?v=bil.prag/hmwcvlam
Can't Get You Out Of My Head https://3speak.online/watch?v=bil.prag/pcdqwytu