YOSEMITE NATIONAL PARK - California's first protected area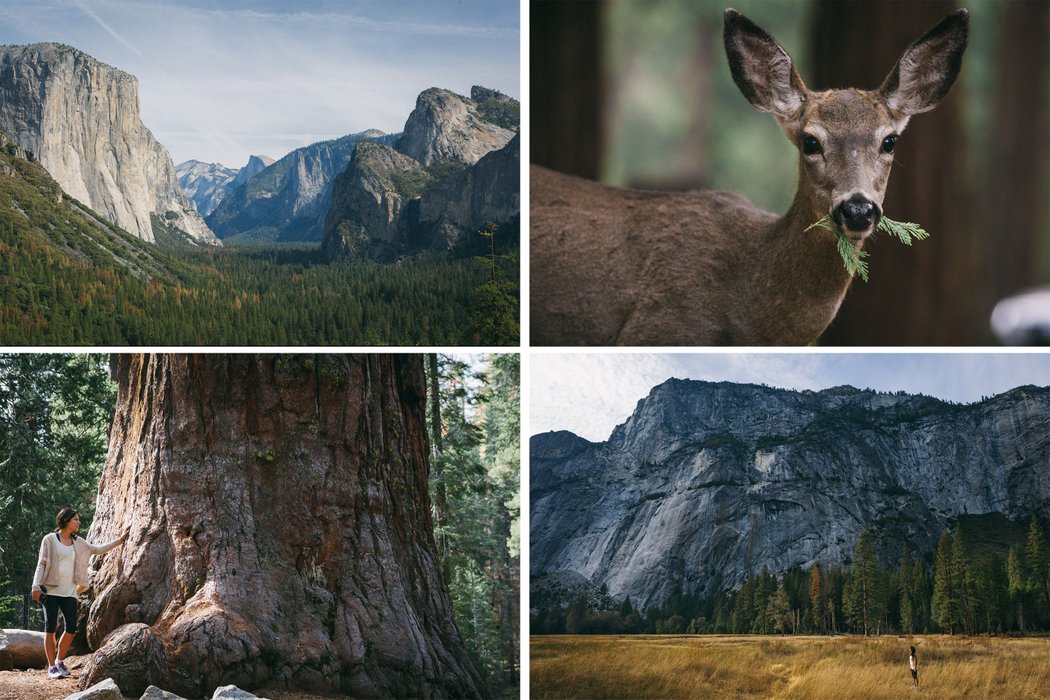 We arrived in Palo Alto, excited to be at our first international film festival for our work on the oceans. Our film The Sea & Me had been selected to play at the 2015 United Nations Association Film Festival and we had been invited to attend a Q&A following the film.
We had just met Conservation Leader Mike Sutton (see previous blog) and we were buzzing with excitement at the prospect of getting our new film idea underway - The Map to Paradise, which would explore the birth of the movement to protect the sea.
We had a couple of days left before we had to get back to Sydney, so we decided to travel to Yosemite National Park to see one of the world's first protected areas on the land.
In Mike's interview, he spoke about the joy he felt growing up in the national parks of the United States and the world, some of the most pristine and wild places on the planet.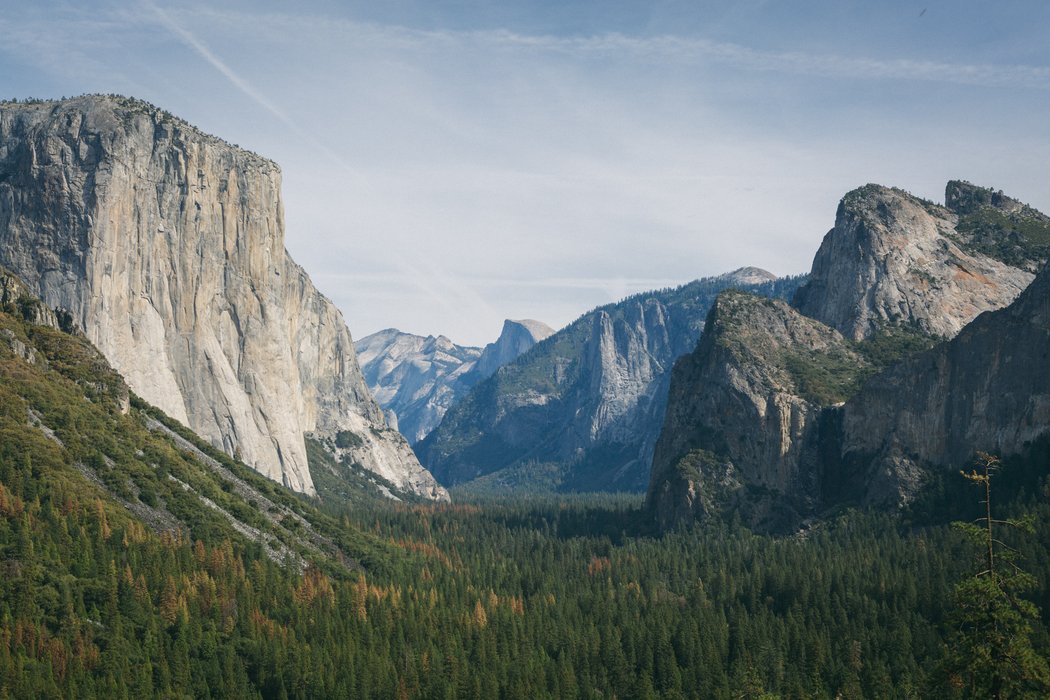 Yosemite is about a four hour drive from Palo Alto in the western Sierra Nevada mountains. We wouldn't have a huge amount of time there, so would just have to make the most of the few hours of light we would get to explore the place.
We decided to camp in the valley. We didn't have a lot of warm clothes, since we had packed for San Francisco weather. We hoped it wouldn't be too cold.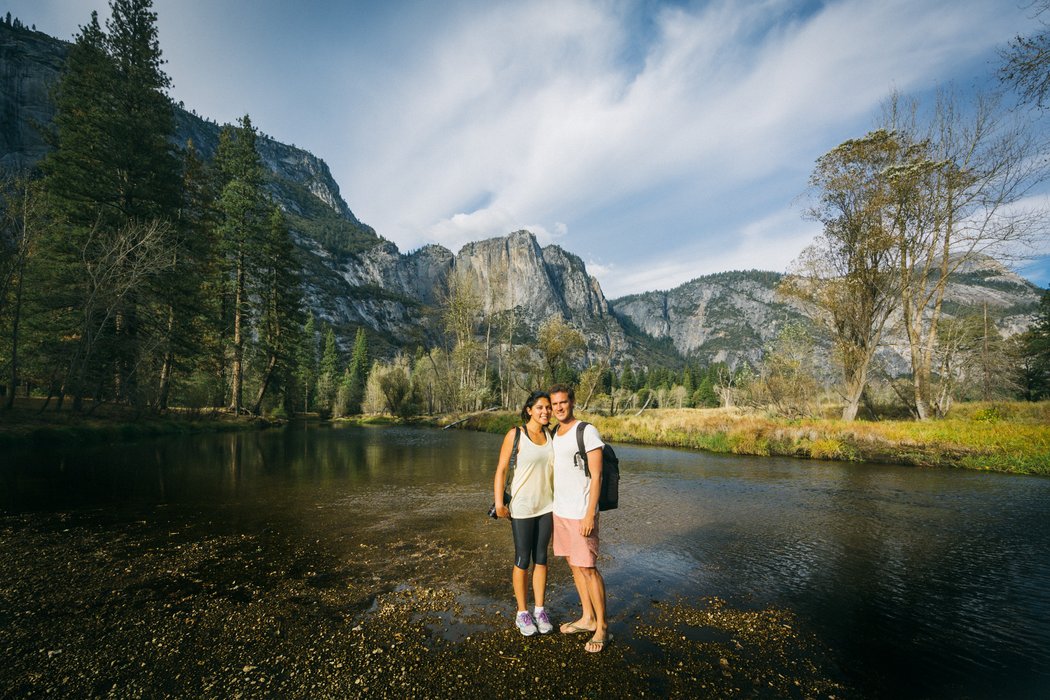 Yosemite valley is stunning. It's filled with dense pine forest that is home to deer and the odd black bear and it's surrounded by sheer cliffs that are popular with rock climbers. We wandered around the valley in search of wildlife and beautiful landscapes, photographing and filming as we went.
We decided to focus on shooting some timelapse of Yosemite, which meant that we had an opportunity to sit back and enjoy the the beautiful valley, whilst the camera clicked away on the timer.
We don't often get a chance to relax and truly appreciate nature, allowing for your eyes to just wander across the bumps and curves of a towering cliff and following the patterns of zig-zagging trees and billowing clouds.
Sitting there looking out at the absolute beauty of the valley helped us to understand why conservationist John Muir fought so hard to get this place protected long ago.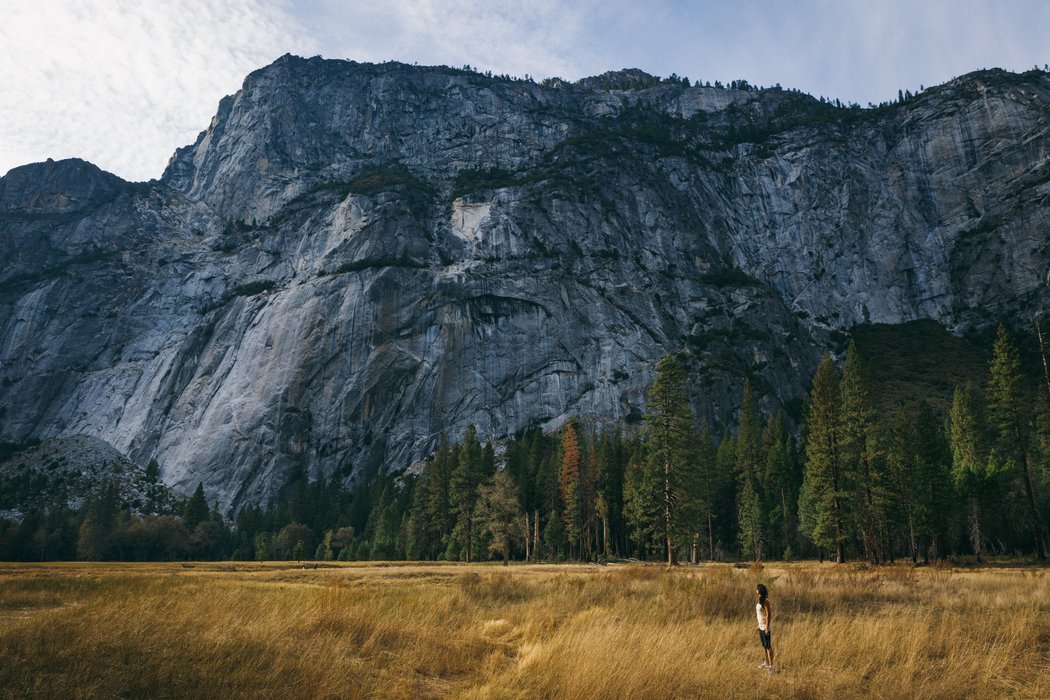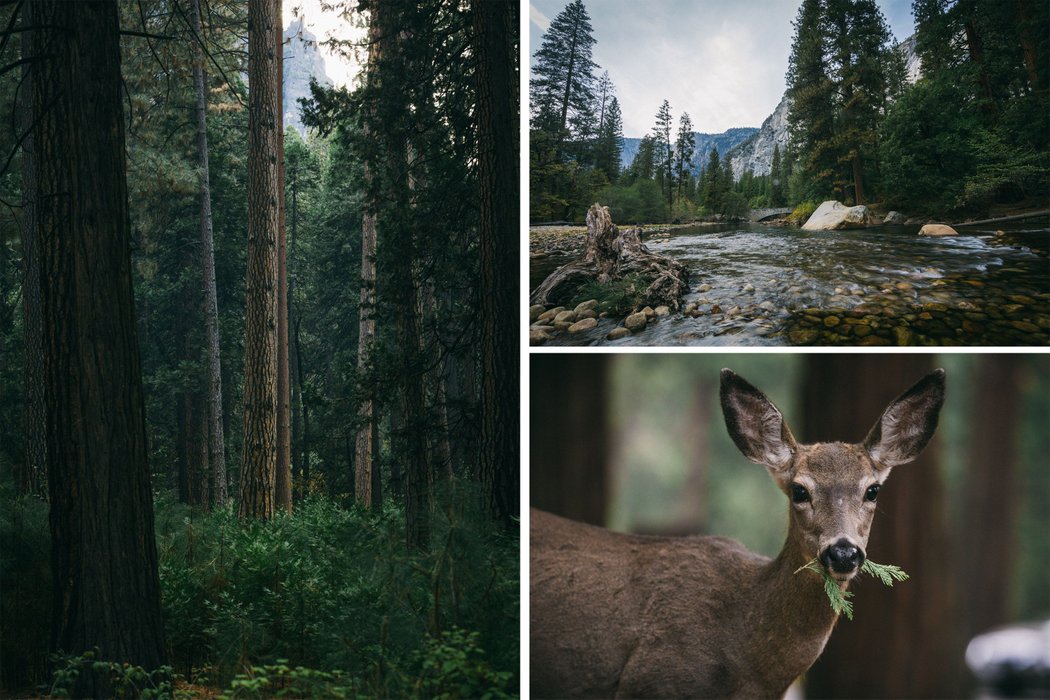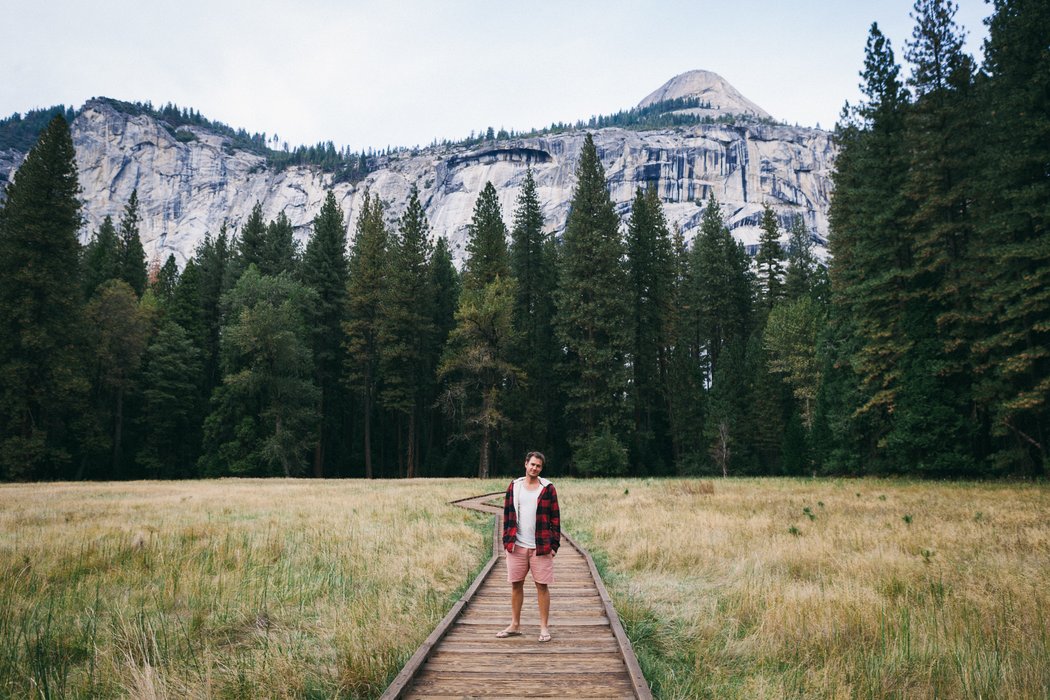 Yosemite became a national park in 1890, largely due to the work of John Muir who convinced others that this place was worth protecting. He was worried about the loss of wildflowers and giant sequoias trees for their timber.
His work on protected areas later led to the creation of the parks system in the United States. Today, Americans seem to be very proud of their national park system.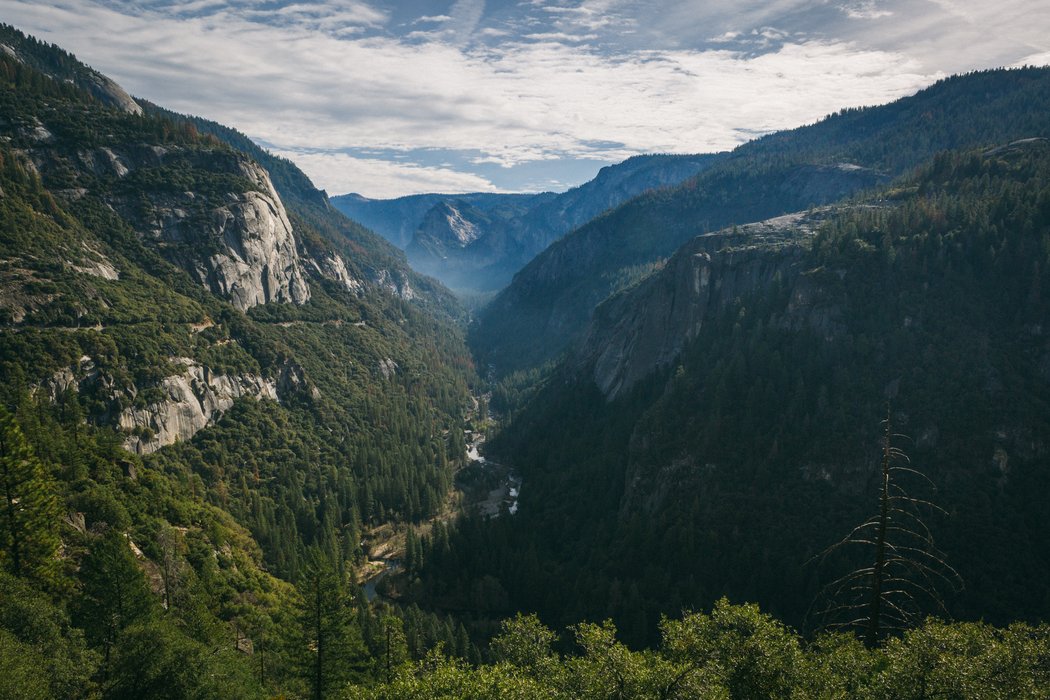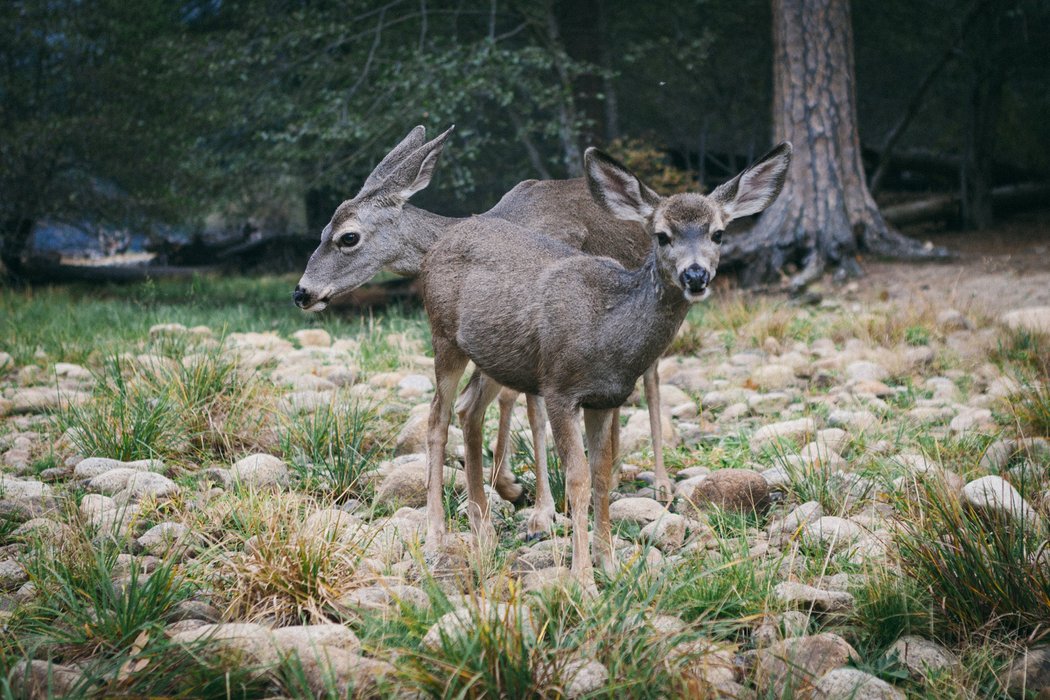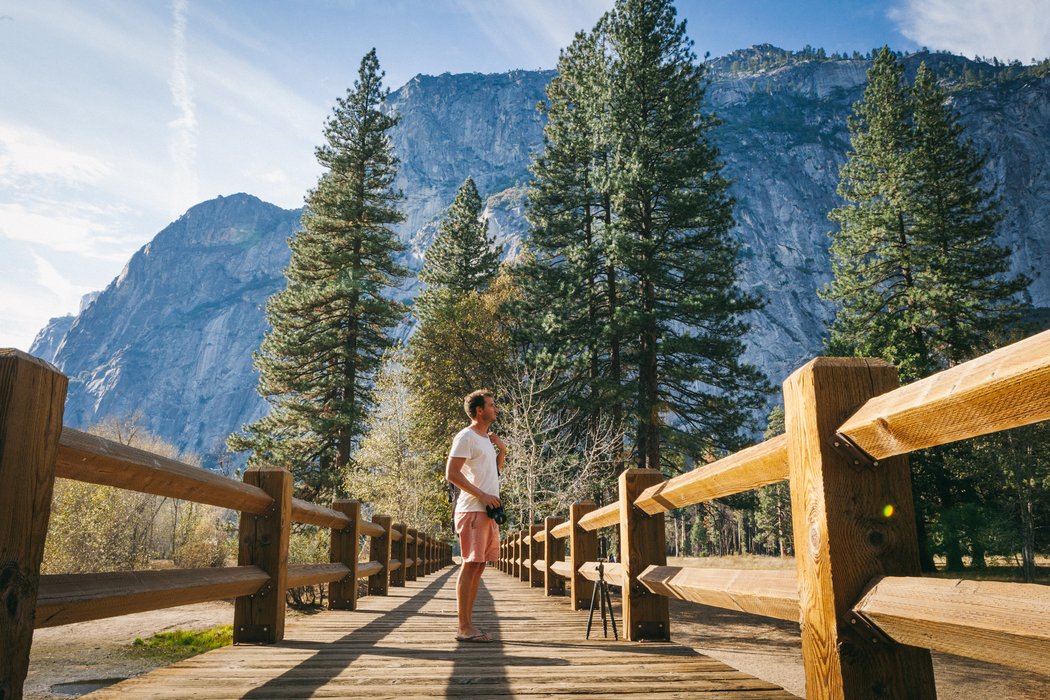 As night approached, we continued to photograph the valley, playing around with light and time. Yosemite is such a great place to be with a camera.
However, the cold began to set in and we were not prepared for it. During the day, it was hot, but now the temperature had plummeted so we headed back to camp.
It was cold in the tent and we didn't have a lot of warm clothing, so we put on everything we had and shivered through the night.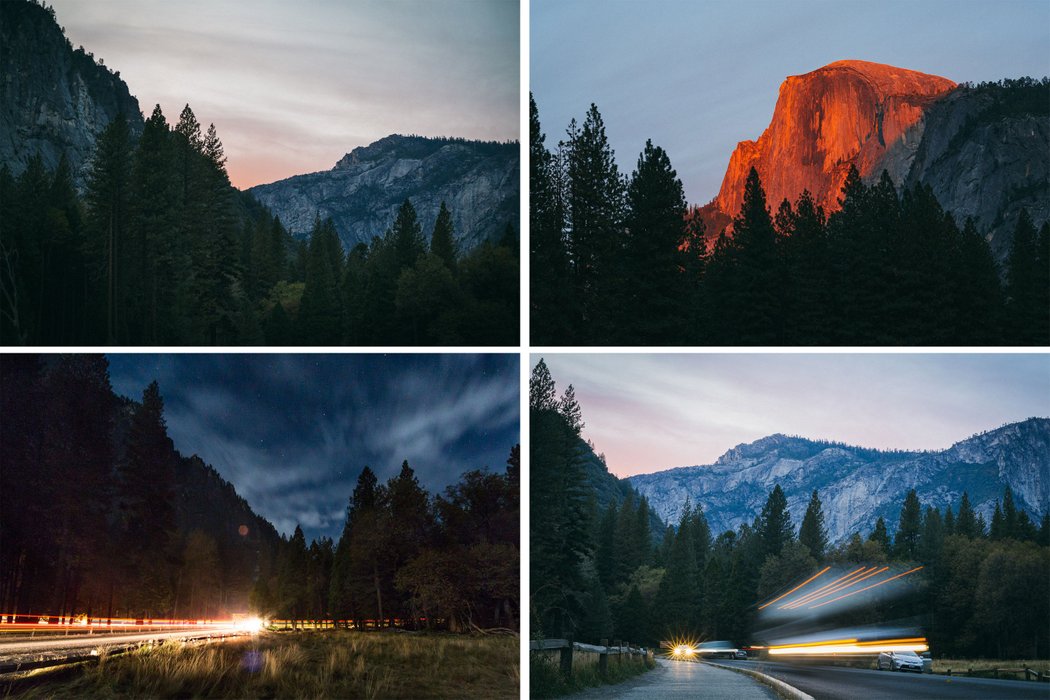 We didn't get much sleep.
In the morning, after defrosting in the sun, we went on an adventure to find the giant sequoias. Sadly, only a few stands remain and there are not nearly as many as there once were, but even seeing one is a spectacular sight. They are enormous! So wide and so tall, truly magnificent trees that you can barely believe are real.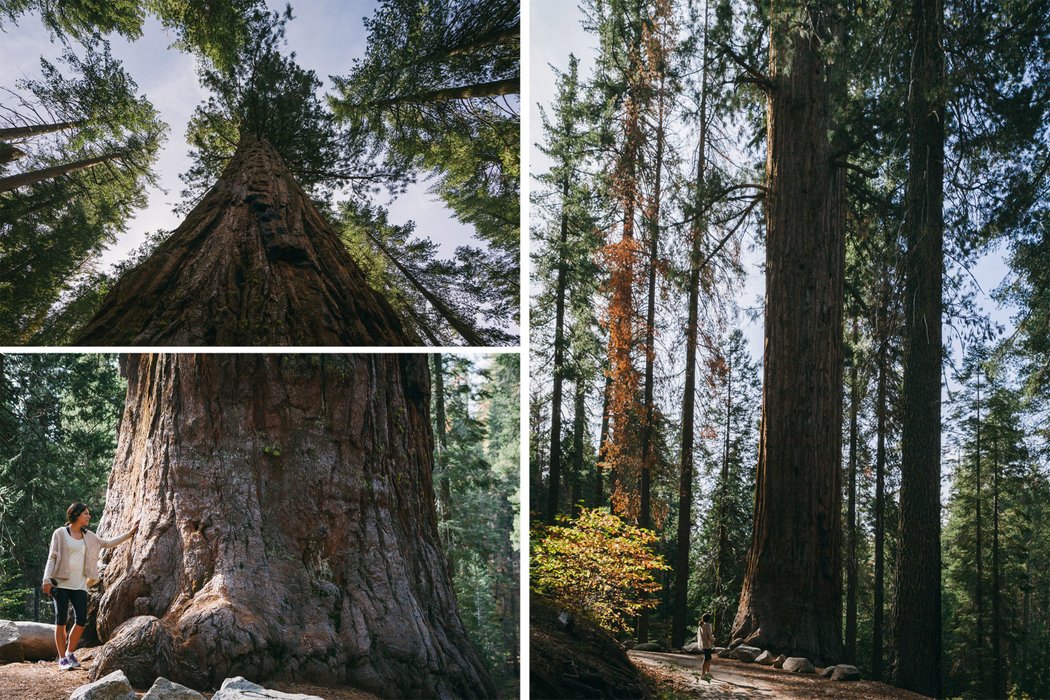 Our task now was to get back to Australia and go through what we had filmed and start creating the first parts of our documentary. We had now filmed in Lord Howe Island, Hawaii, California and Australia. We were going to need a lot more footage to create a full length feature film.
We had an idea of our next destination, but we'd need to wait until we saved up for the next lot of flights.
To be continued…
---
For more on conservation and the making of our feature film The Map to Paradise, follow us @bluebottlefilms
---
© 2018 Bluebottle Films