A walk always brings a note of pleasure. When you say walk you say relaxation and admiration of the surrounding landscape. Unfortunately, this is not always the case, sometimes walking is a must! Of course, then you can not call it a walk ... you call it a journey to a need or an obligation. I like to consider it a walk and to extract everything I find pleasant, interesting and beautiful.
Today I am late with the blog posting about the ride ... however it is not very clear to me, considering the time zones, if I publish exactly within the required range. But I know that @tattoodjay is not angry about this, thank you for this and for the support provided. Thanks for SBI!
The obligatory walk was determined by the need to carry out new medical tests. An accident from the beginning of the year, when I was close to death (somewhat) but especially from a paralysis ... a few millimeters to the spinal cord. A trivial accident happened in the house when I fell down the stairs with a massive wooden table above me.
From February until now I have severe back pain and I do all kinds of analysis and procedures. This Wednesday I have to do blood tests to determine the degree of osteoporosis I have and what medication to receive.
The advantage of living in a relatively small city and living in the center is that all distances to different objectives are small and can be traveled on foot. Thus, this compulsory trip to the clinic can and has even turned into a morning walk.
Starting from the assumption that every time can be new readers of my blog, they don't know what I mean when I talk about my city ... I have to give some landmarks.
Since the beginning of the year I live in a relatively small city in Romania called Iasi. I say relatively small when I compare it with the capital of the country, Bucharest, where I have my house. Iasi is about ten times smaller. Looking from another perspective, it is a big city for Romania, among the first five. An important city for Romania's culture and history! It is called the historical capital of Romania. This is because from here the initiative of the unification of the Romanian provinces started. First the first two, Moldova and the Romanian Country, in 1854 ... the small union and then in 1918 when they were united with Transylvania and the modern Roman state was formed. One hundred years have passed since this event last year!
Well, this morning walk took me to the streets of Iasi, new streets with new buildings, built in the last fifty years. Old streets, remained almost unchanged for a hundred years, with beautiful buildings but almost ruined by the lack of care.
The morning adventure starts from here, near this intersection. Images that go through my eyes, I choose what I think is most interesting to share with you, what is more interesting to stay as a travel diary for me ...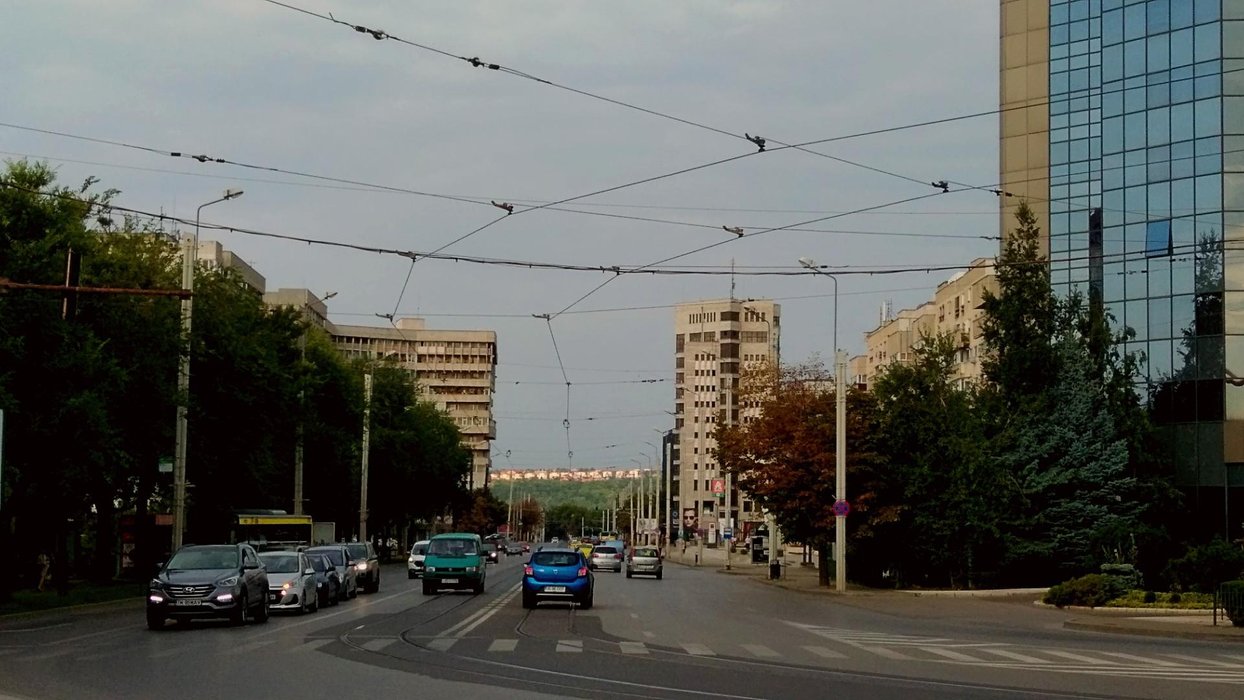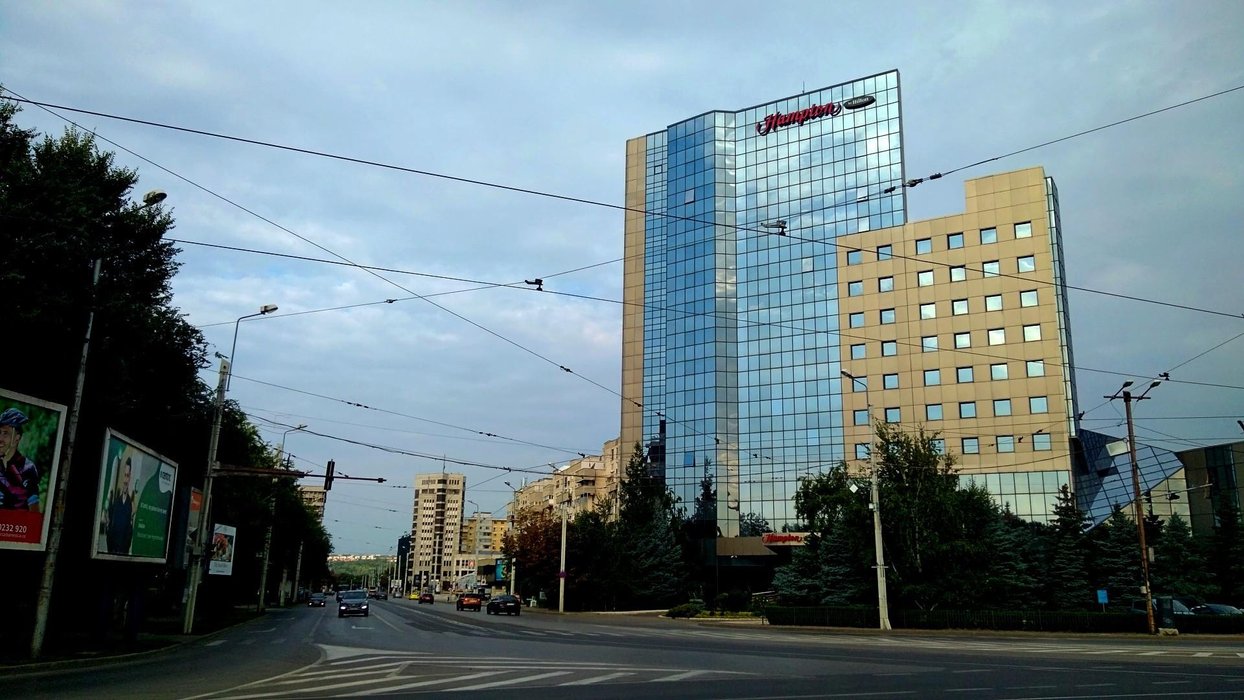 Not far from this modern building contrasts begin to appear, restored and beautiful buildings next to others, with less luck, which will be demolished.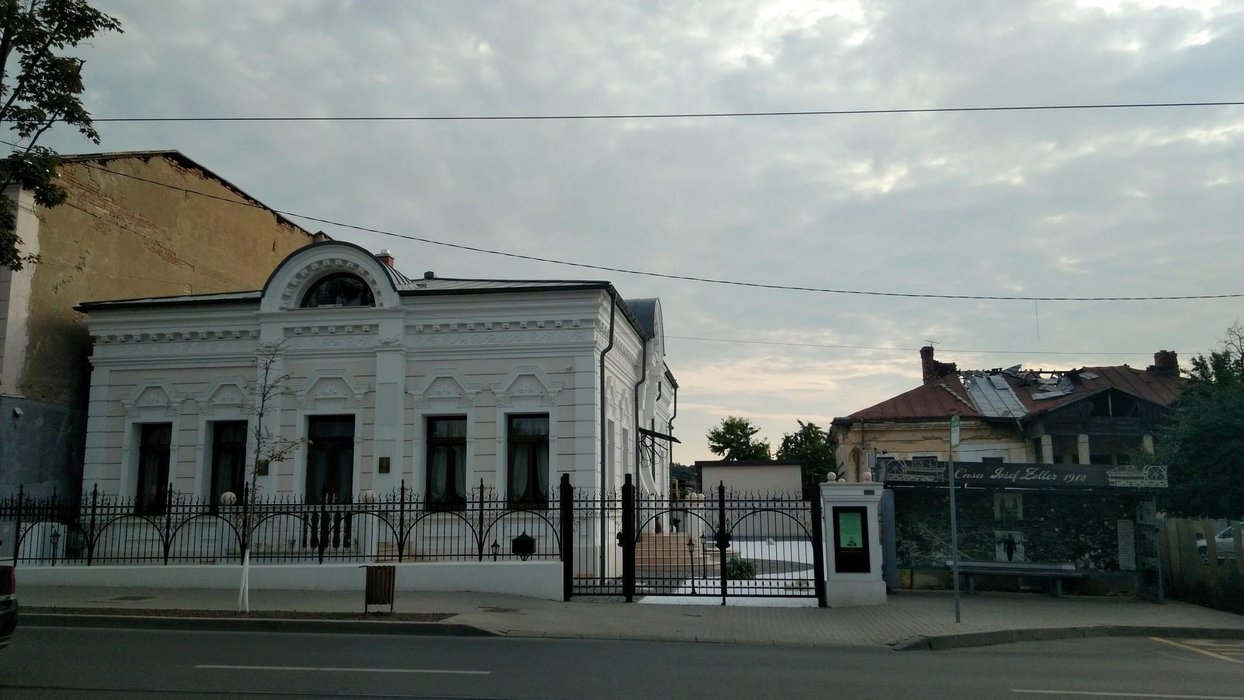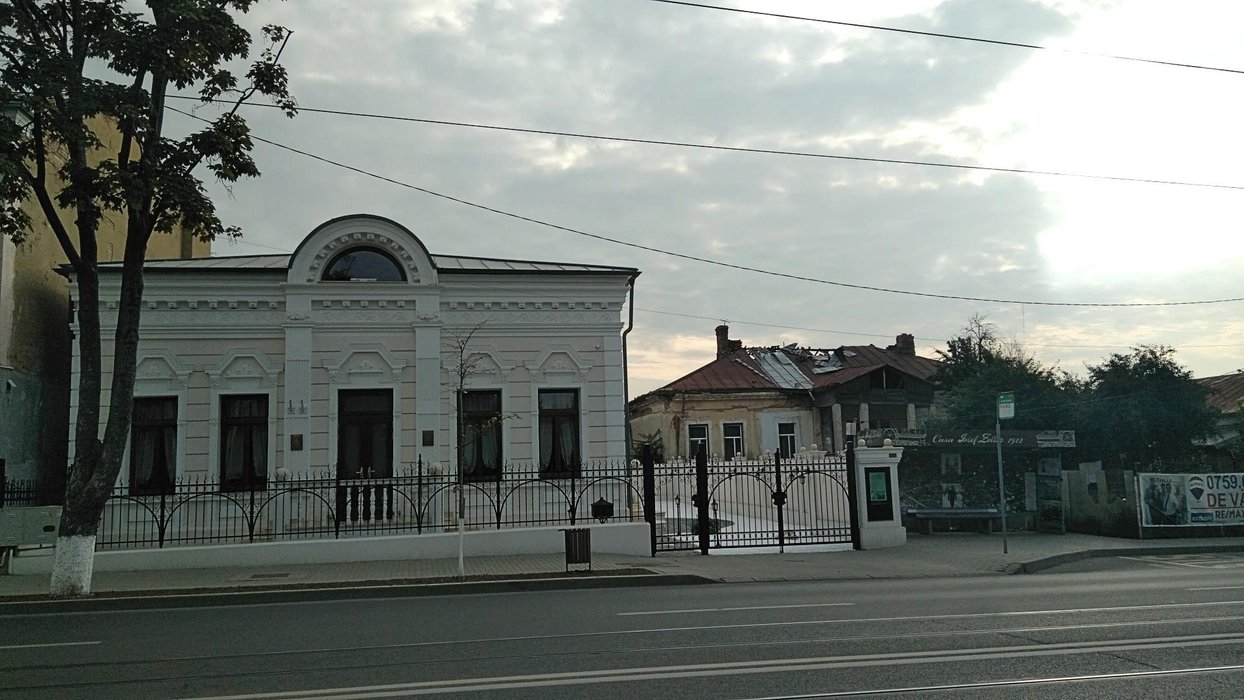 A few steps further I see a building site where residential blocks will be built. Now here are just some horrible machines that look like monsters in SF movies.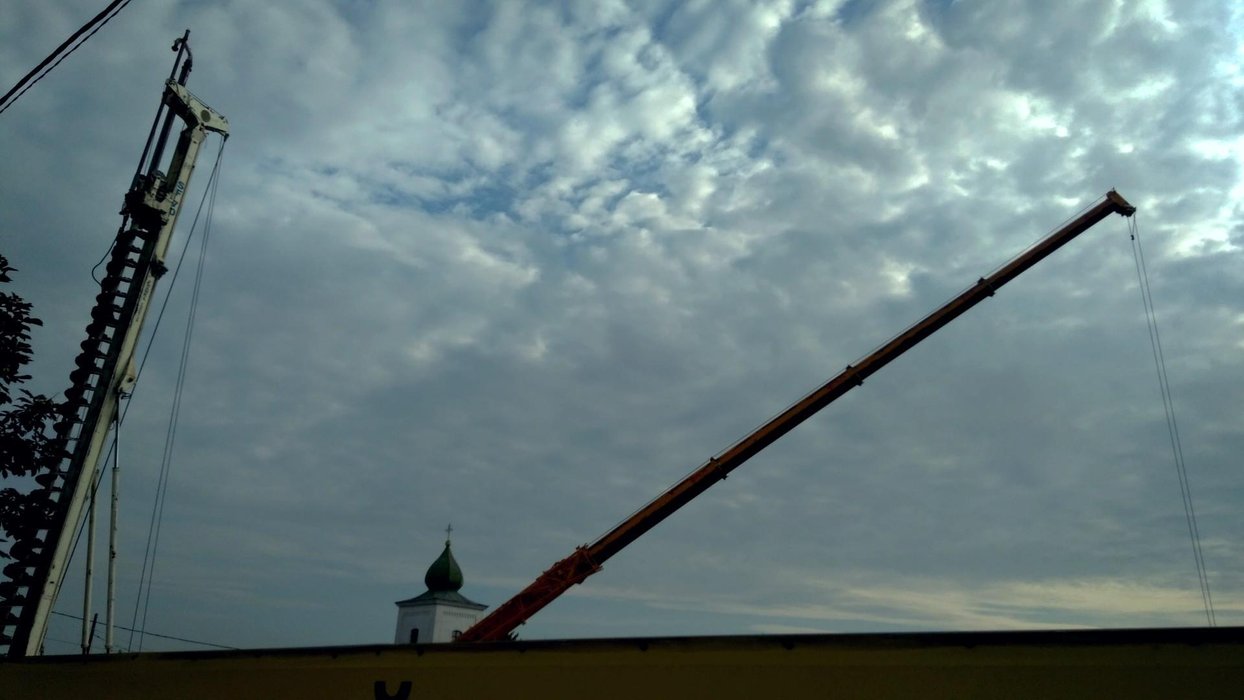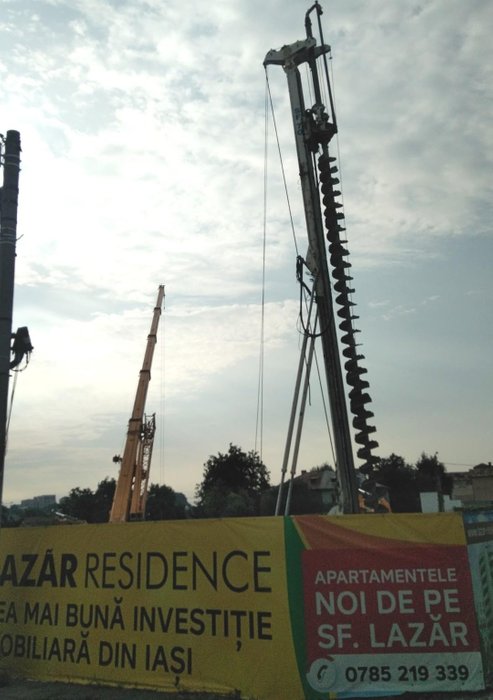 I'm just crossing an old tram line and I have ... history! The history of this city is not just pleasant and to be praised.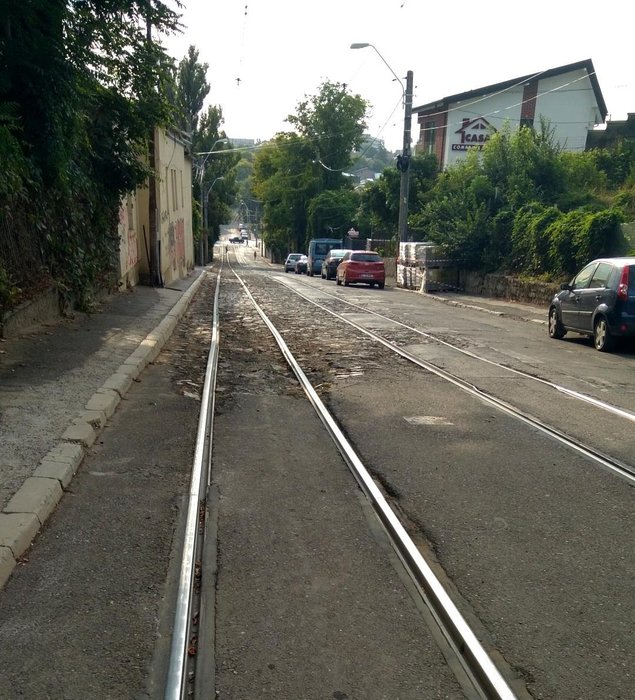 It is an area where many Jews lived. In Romania and especially in Moldova (Iasi is the capital of this Romanian region called Moldova ... not the Republic of Moldova, which is a part of Romania that was captured and attached to Russia), many Jews lived.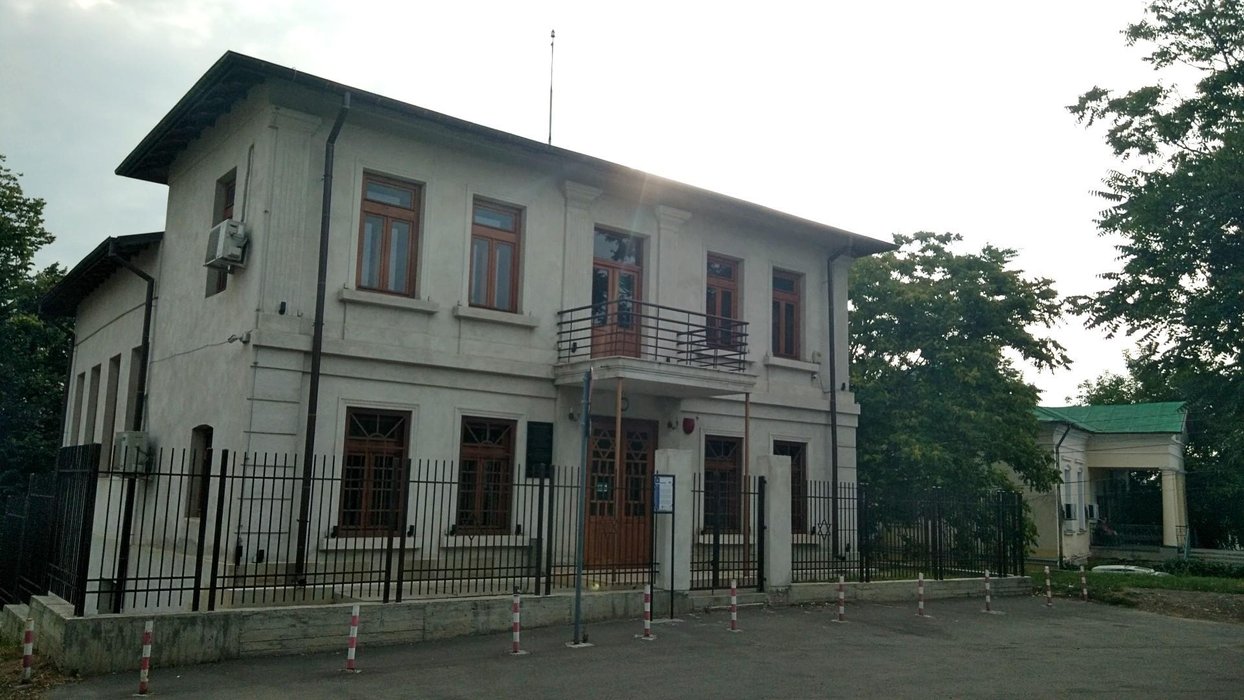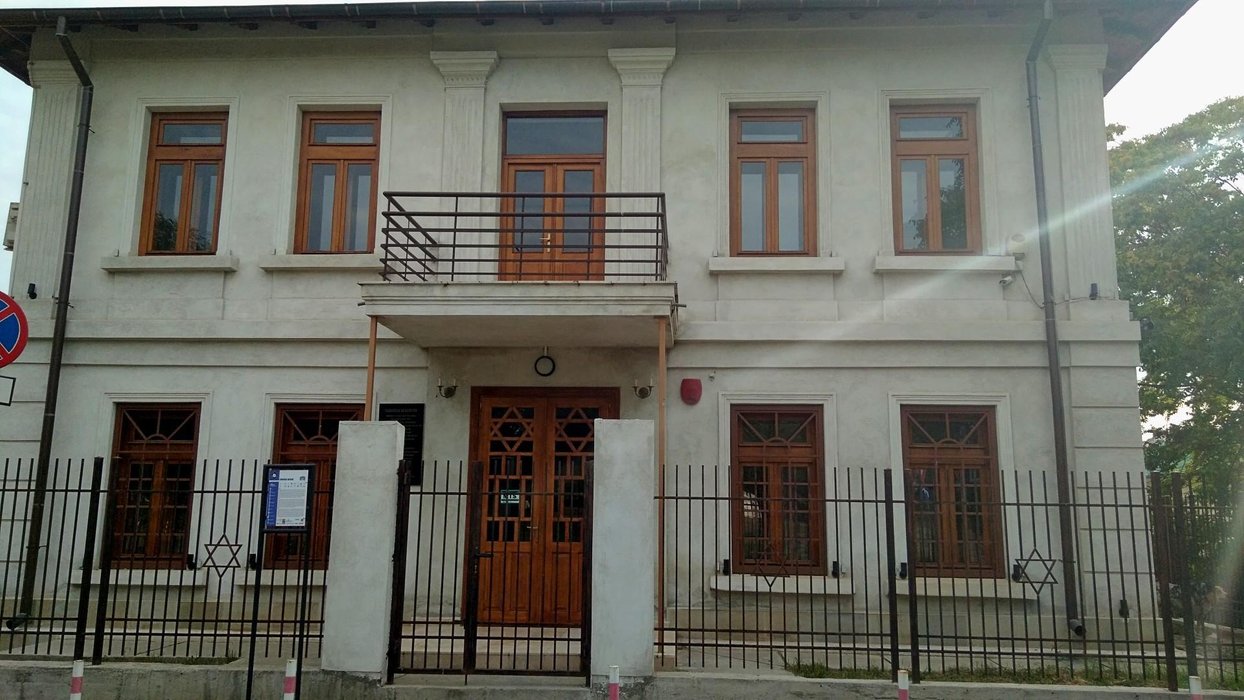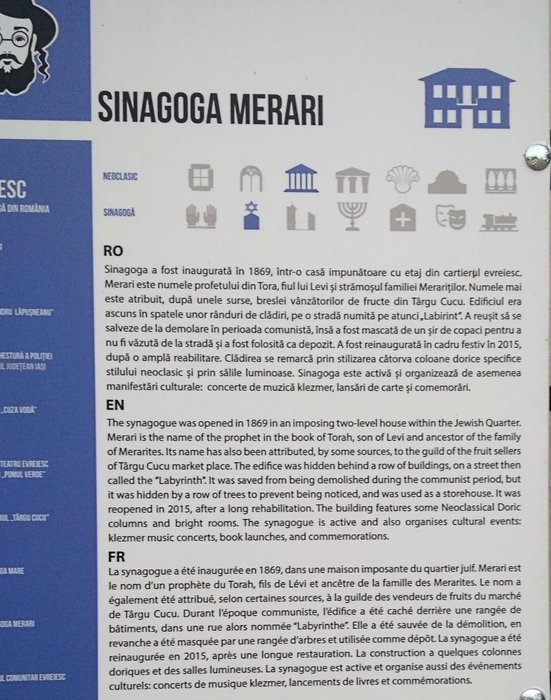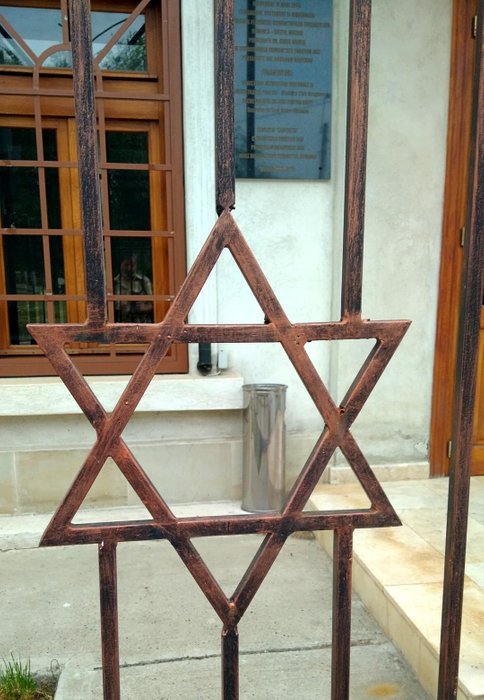 Around this place, just across the street, are some important Romanian Orthodox churches and monasteries. Berevoi Church ...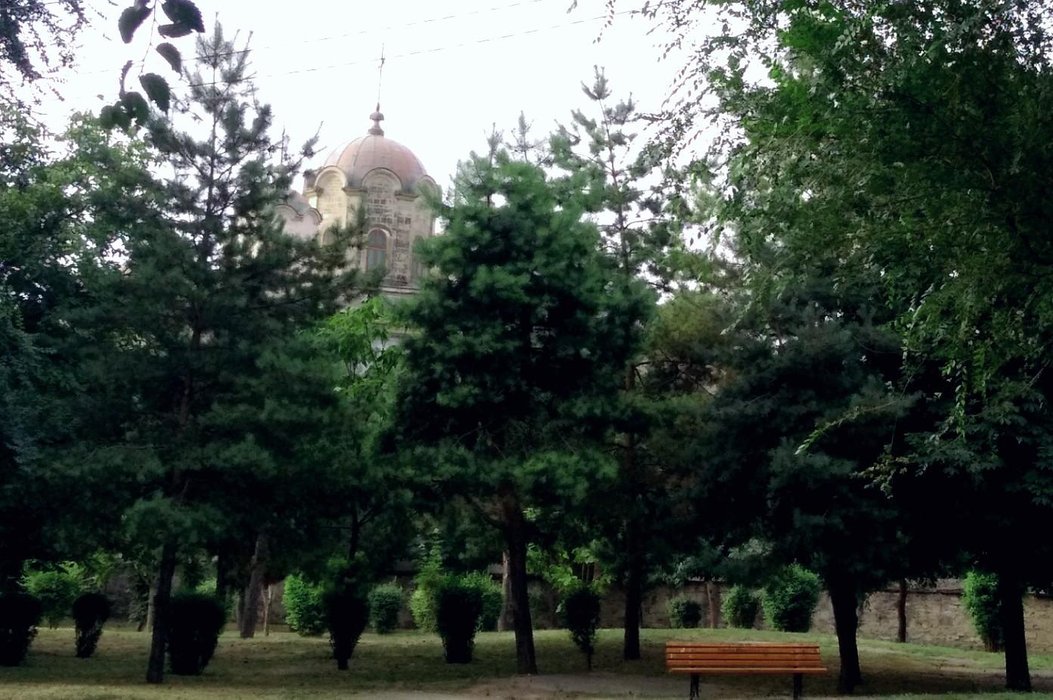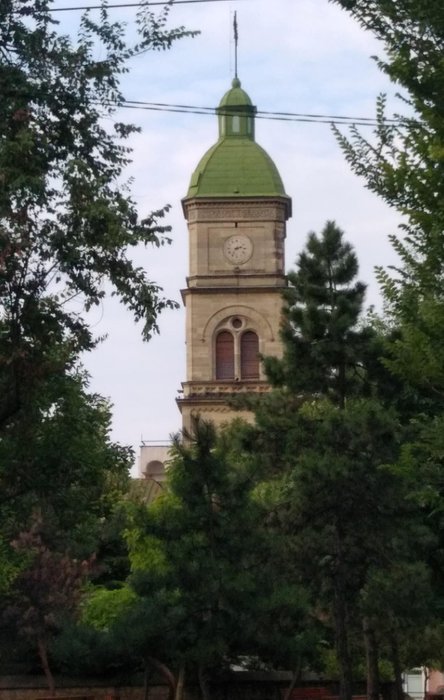 ... and the magnificent Golia monastery!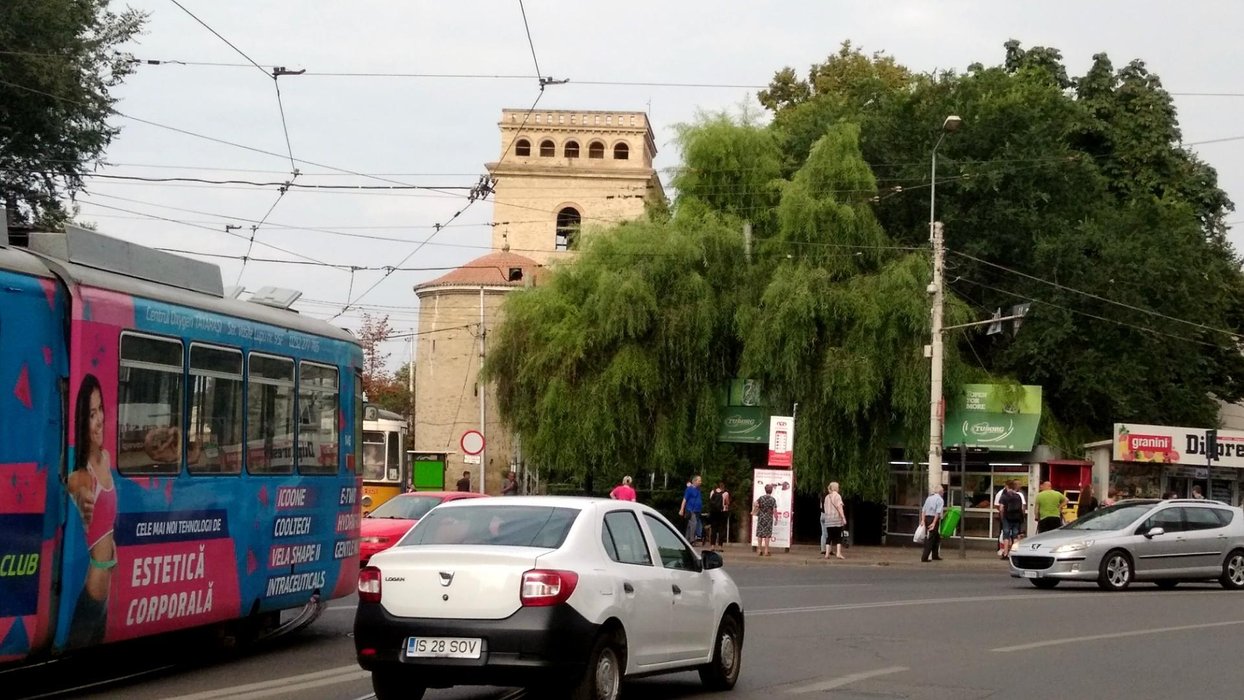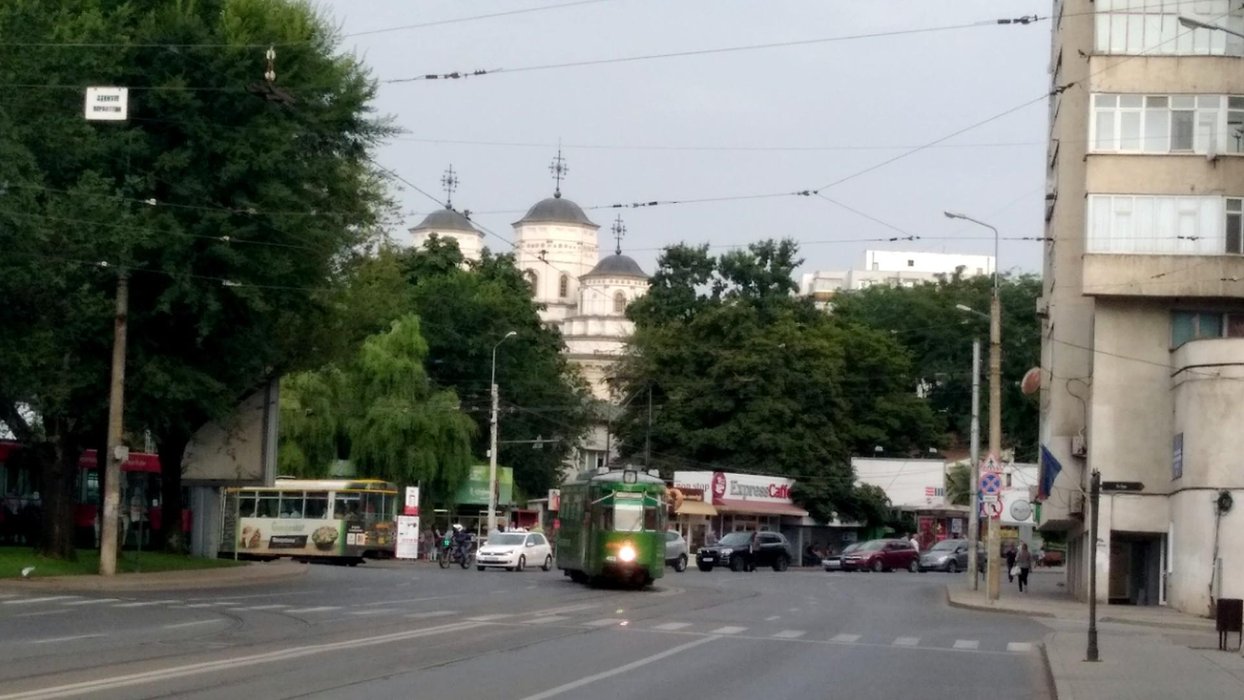 Well, considering the proximity of these Orthodox and Jewish places of prayer you may think that there was harmony and acceptance in the lives of these people. It was not!
Unfortunately, the horrors of the war happened here. During the Second World War when for a period the ruling party was an exalted patriotic and mystical party, a collaborator of Nazism. At that time there were several pogroms in Romania when many Jews were killed ... men, women, children. Absolutely awful!
My generation, those born after the war and raised in a communist regime established by the Soviet army, I knew nothing about these gloomy events. Only after 1989 when the communist regime was abolished did we begin to find out our true history of the Romanians. Unfortunately, such atrocities happened that I am ashamed of, I sympathize with those who have suffered and I apologize!
Now the traces of evil have been erased but we must not forget. Unfortunately, the wickedness is hidden somewhere inside the human and waiting for the favorable moment to come out.
Overcoming this sad moment, the ride takes me on a street that I like most, it is called "Sararie". One of the old streets, with old houses and imposing trees, planted a hundred years ago.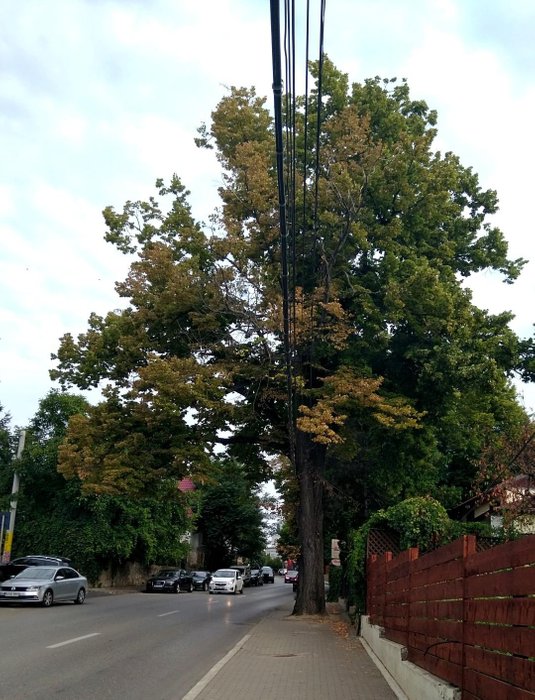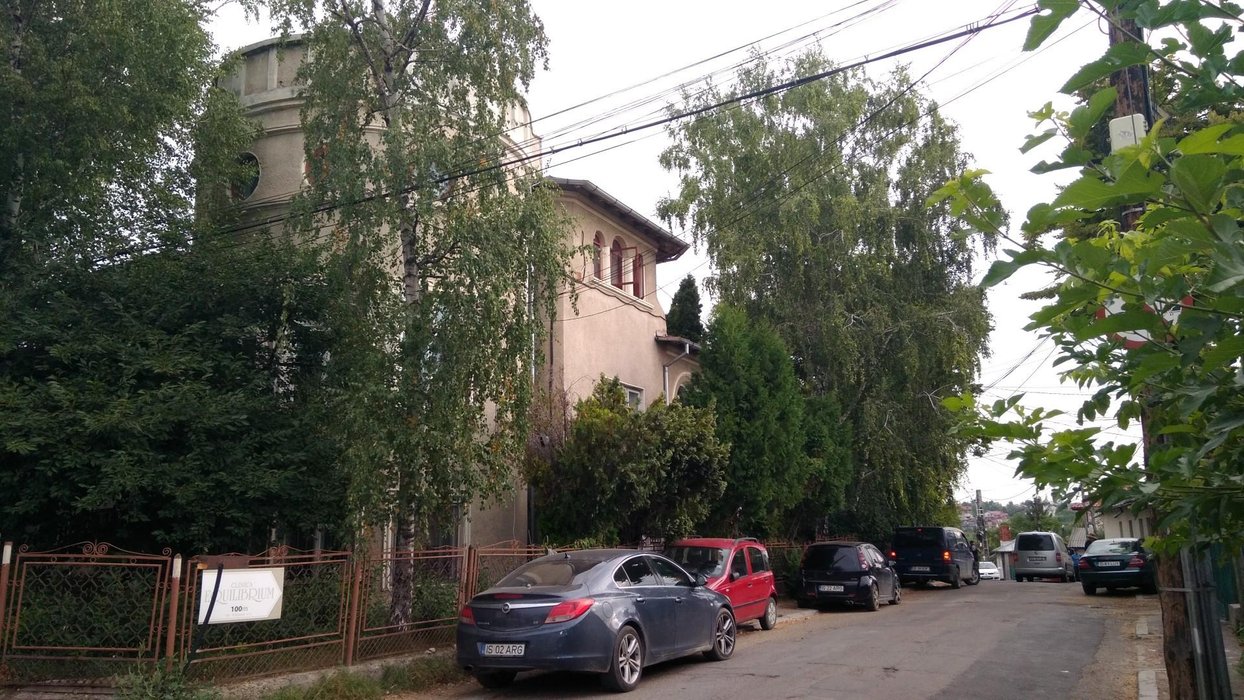 Here we saw many old houses reminiscent of the atmosphere of this city. Many of the houses are abandoned or others are not well maintained because they are inhabited by old people without physical and financial power.
This is my favorite. It is a house that was well taken care of, that was saved. This is my ideal for a house ... a stateless house with a courtyard flooded with greenery. On these hot summer days I am convinced that it is cool and pleasant to sit in the shade of the trees and read. For a coffee or a glass of beer!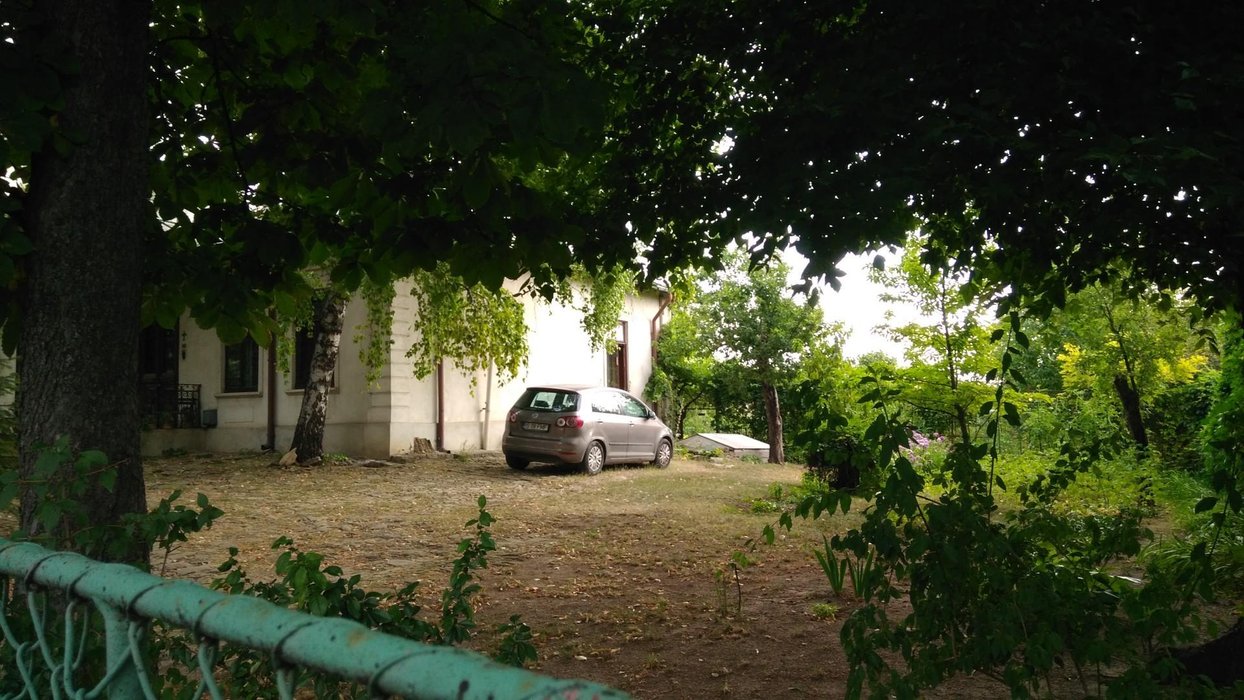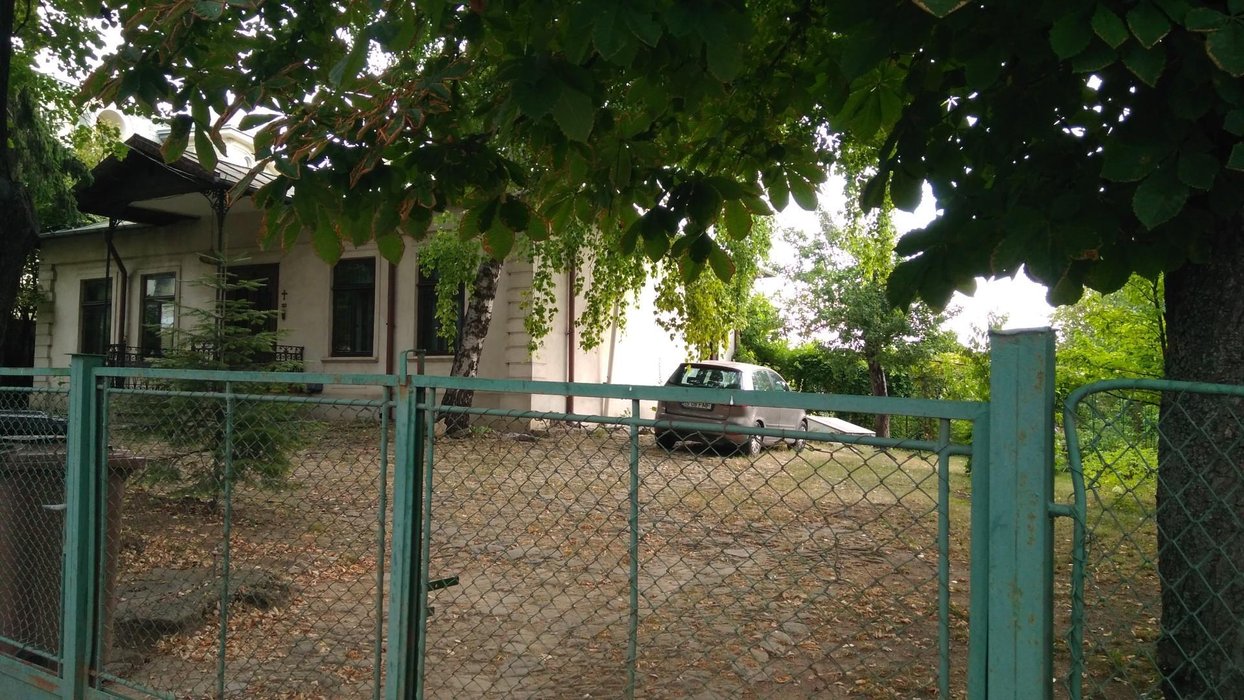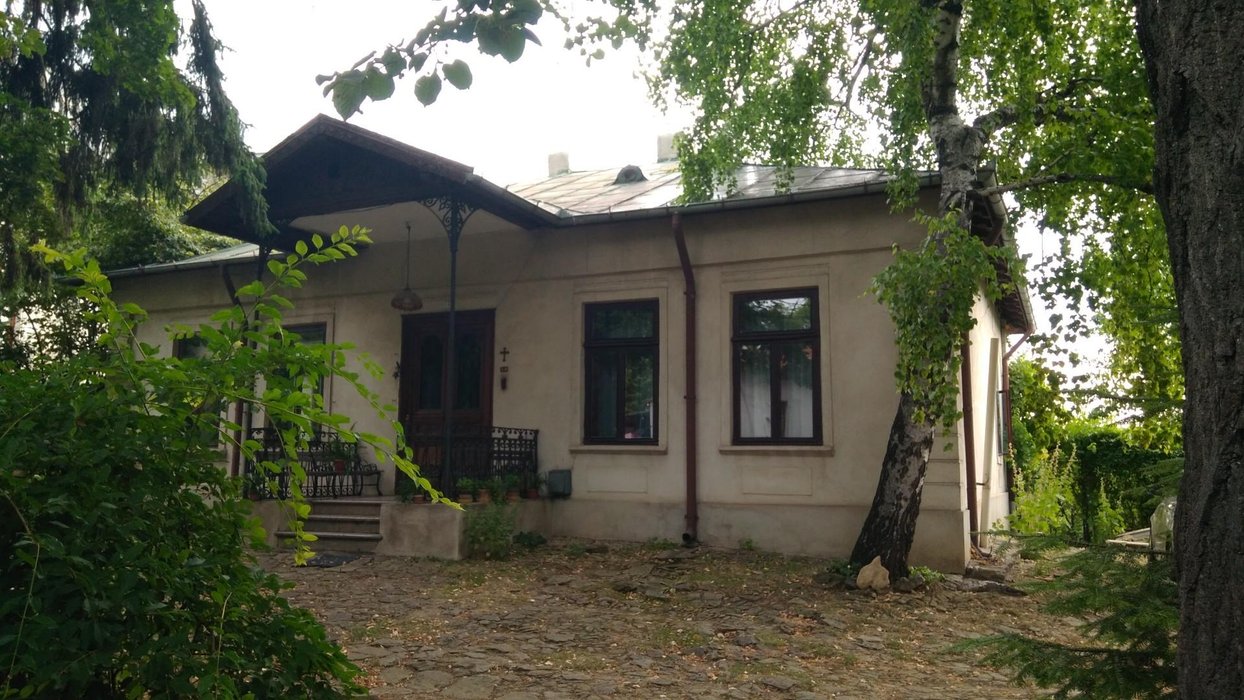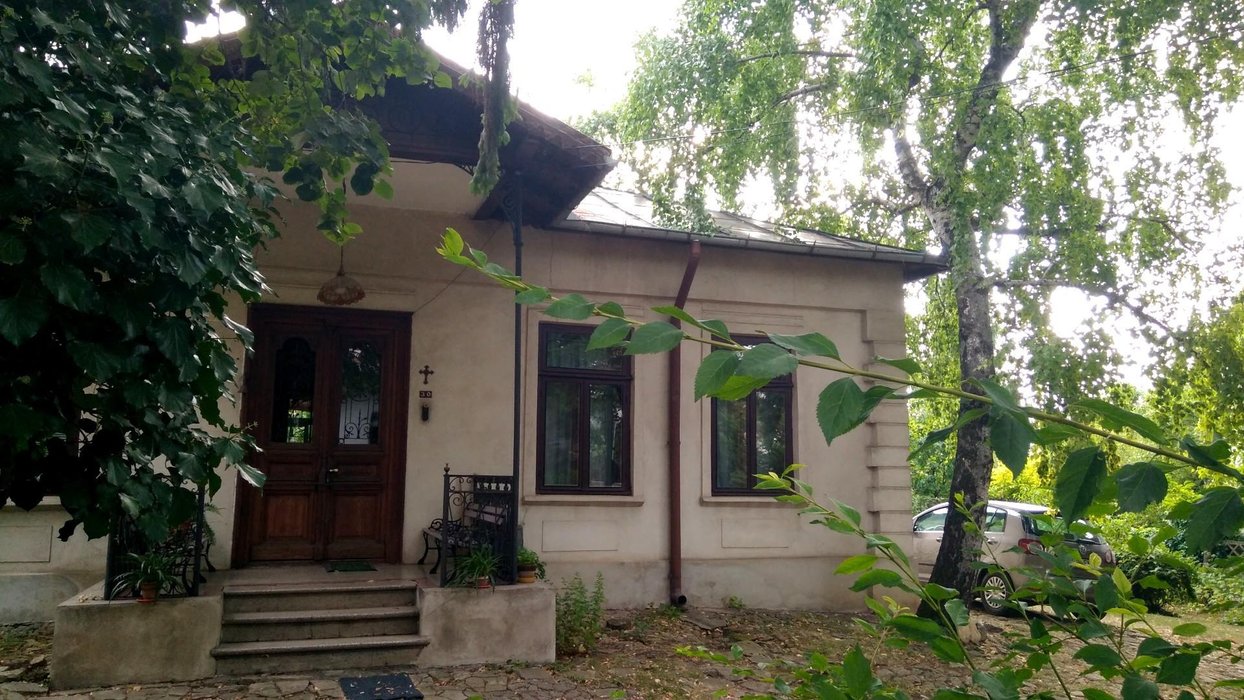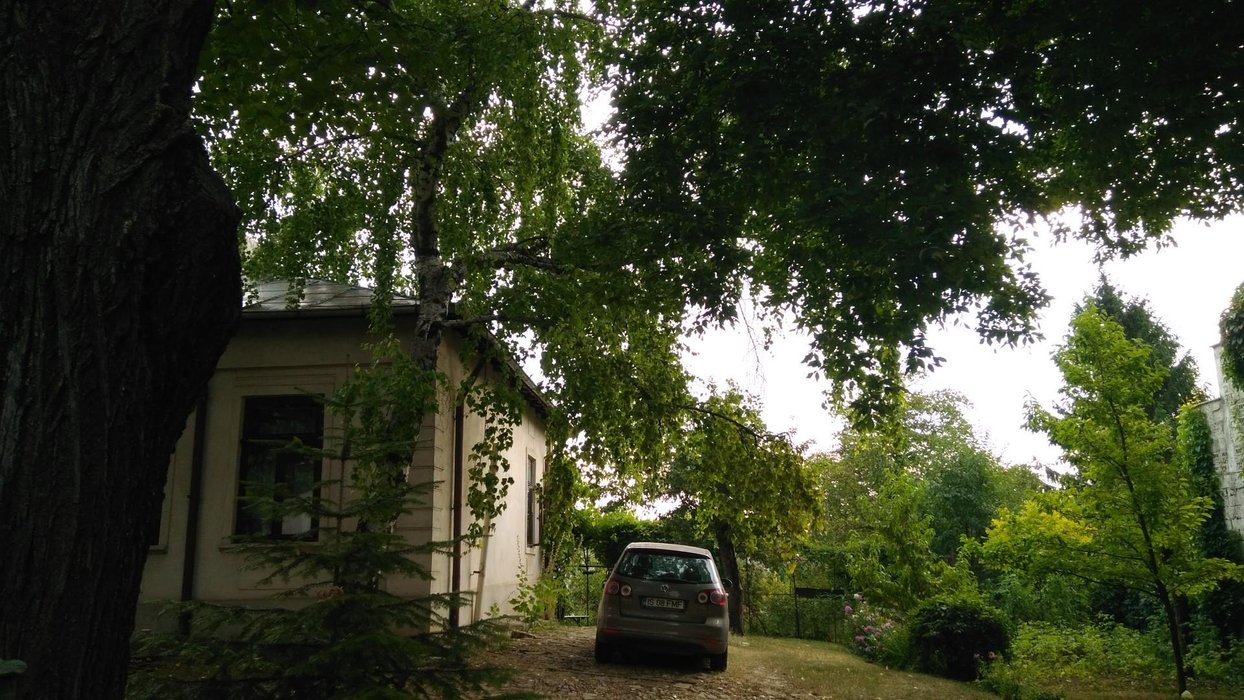 But this house did not have the luck of the previous one. It was abandoned in the garden invaded by plants and flowers ... I always like to liken people to homes. They often have a similar fate!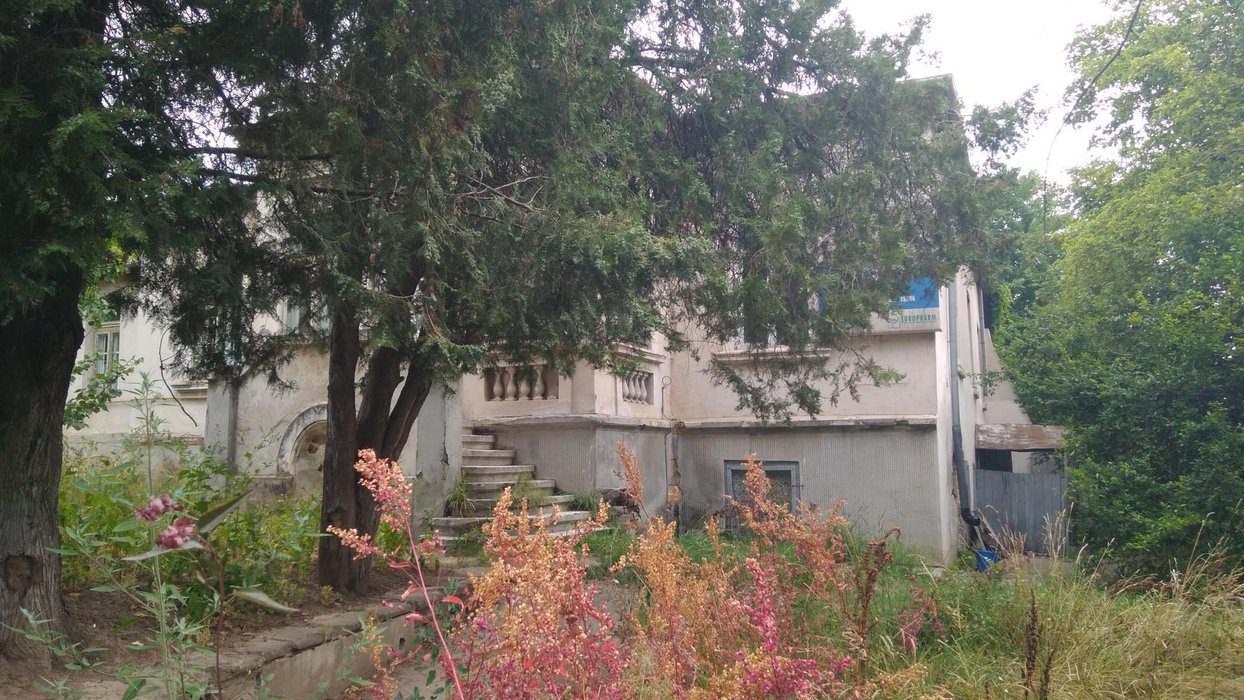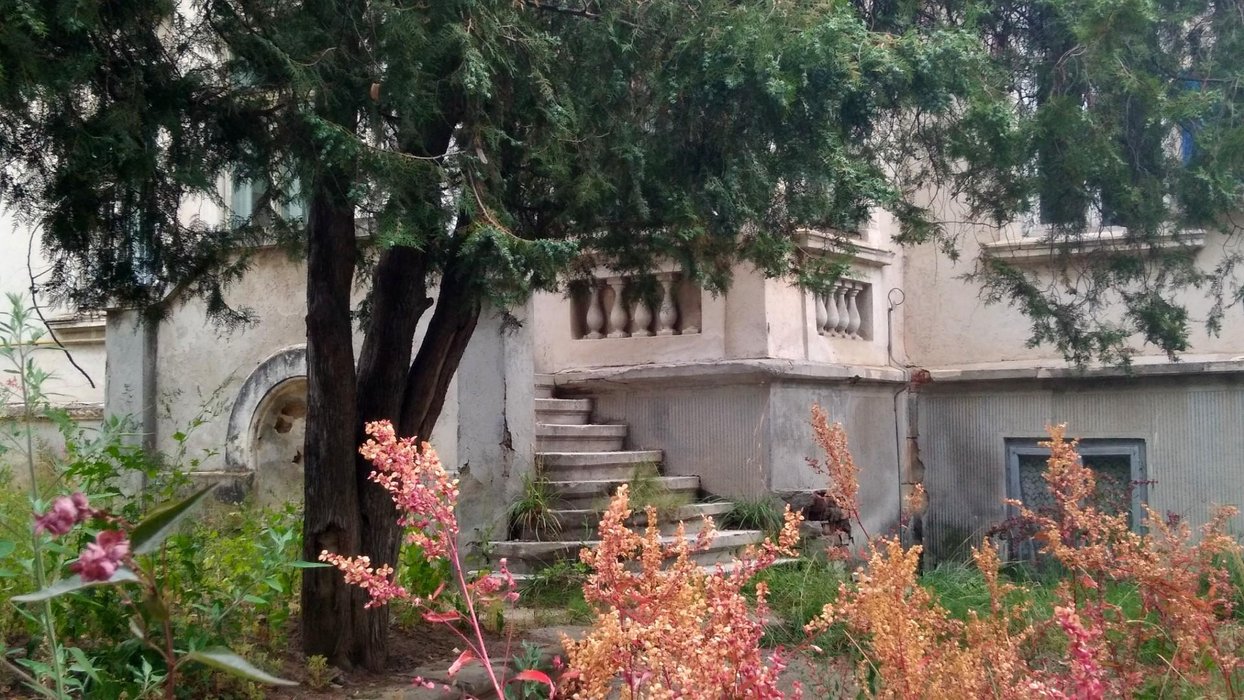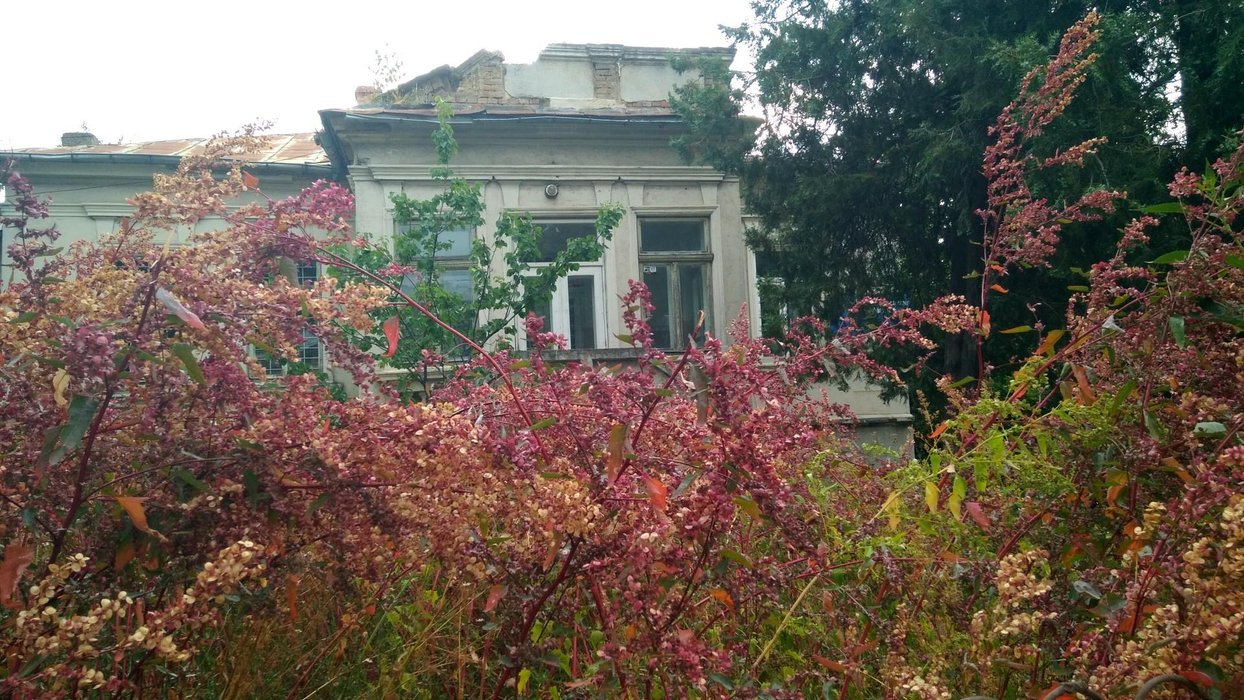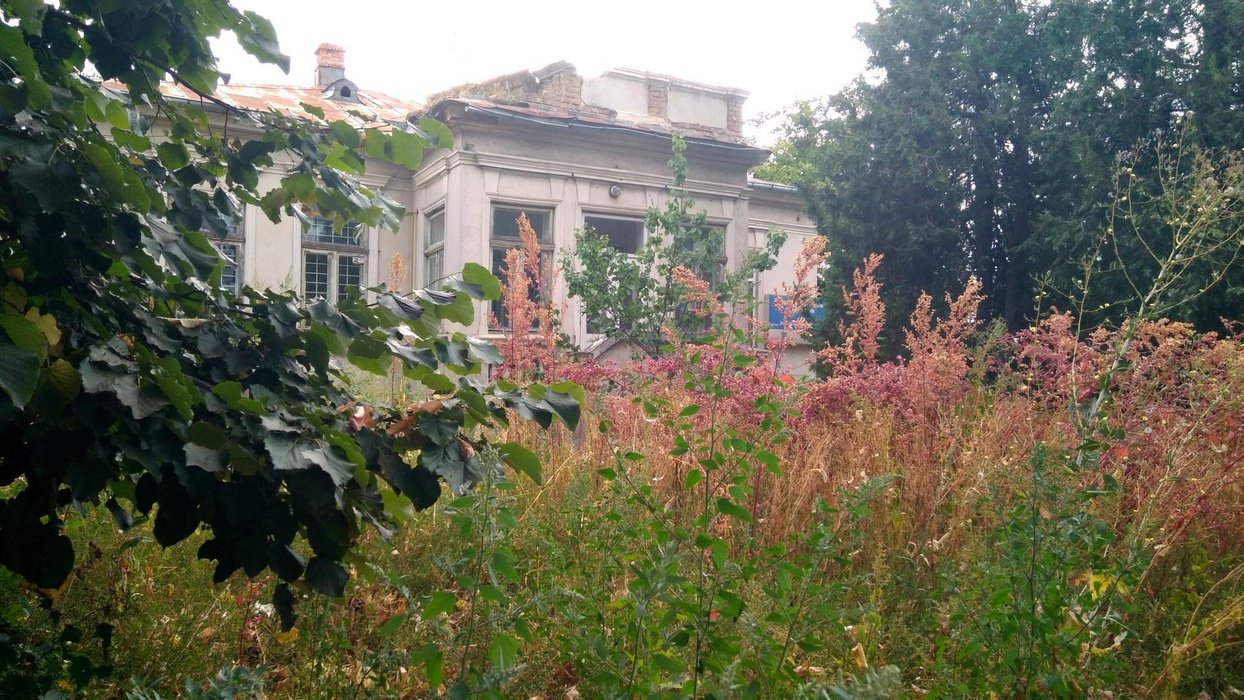 That these houses are hundreds in Iasi. I like to walk around them and imagine that the biggest Romanian poet, Mihai Eminescu, walked there!
To not forget our loving, should I a sign implore?
I'd ask for you, but dearest, you are your own no more.
Nor do I beg a flower from in your golden hair;
Forgetfulness, beloved, is but my single prayer.
Mihai Eminescu - 1879, 1 oct.
Source!
Suddenly the polyclinic appeared and I was brutally removed from the dream. I must admit that I absolutely do not like to be stung. Unexpectedly, a church also appears behind the building. In fact it is not at all unexpected, Iasi is the city of one hundred churches, almost all very old.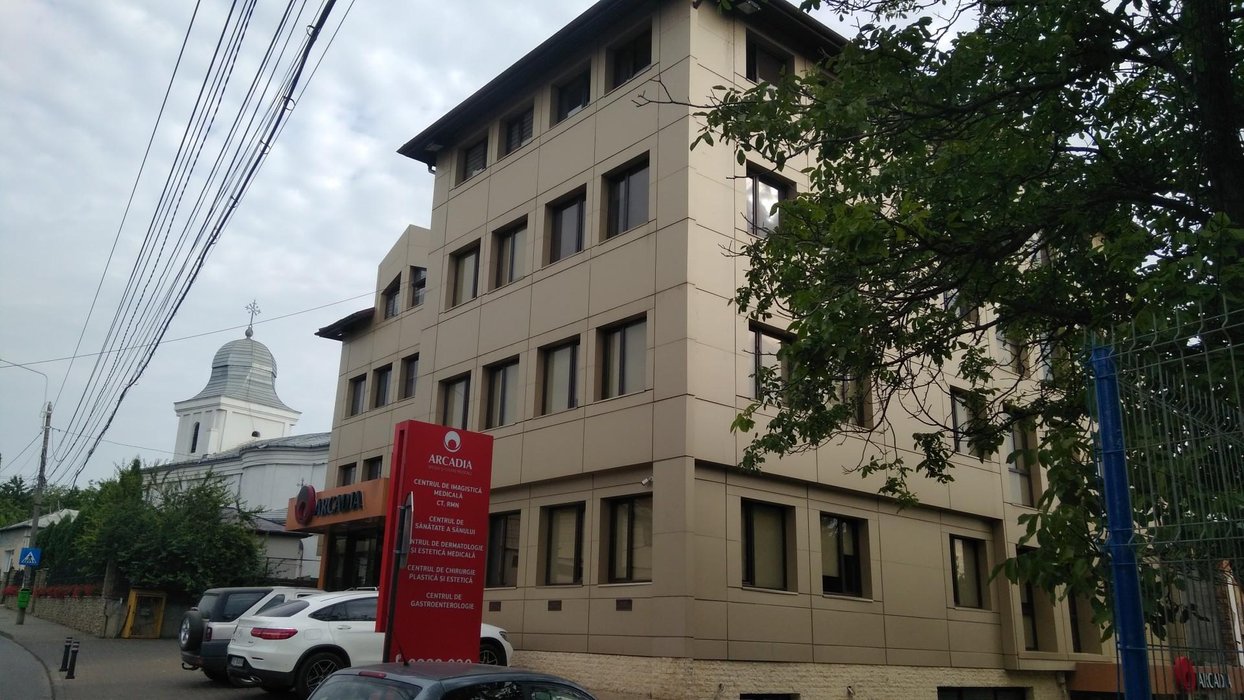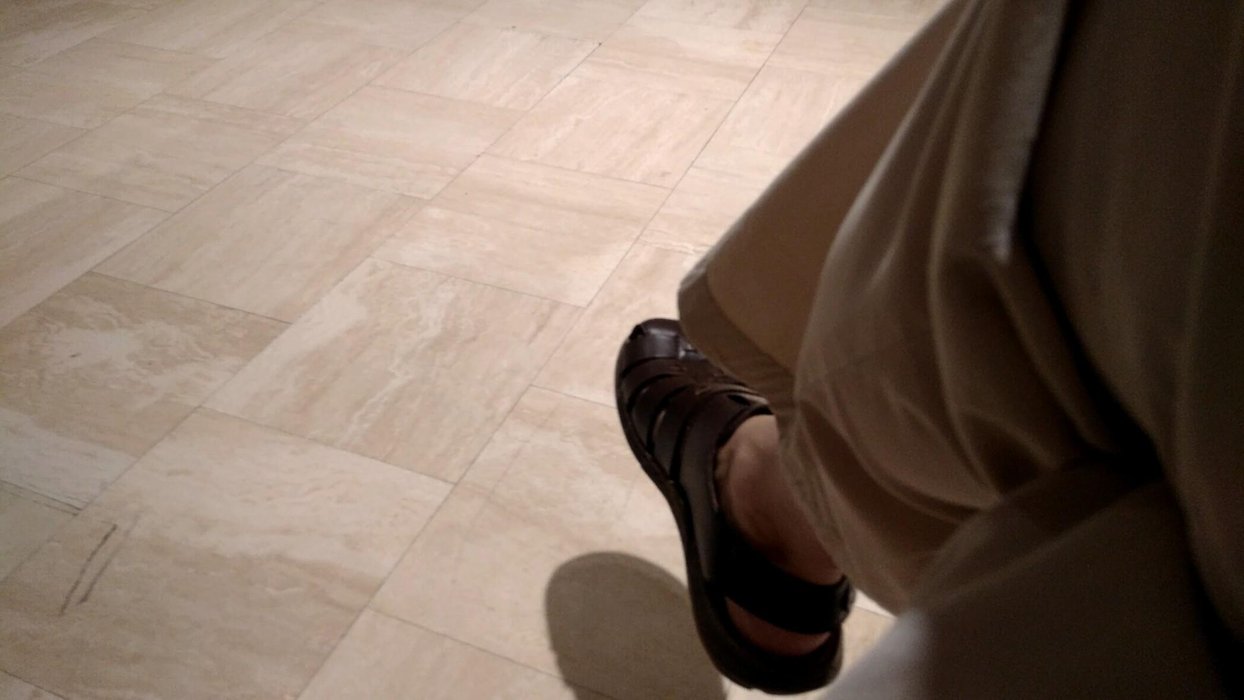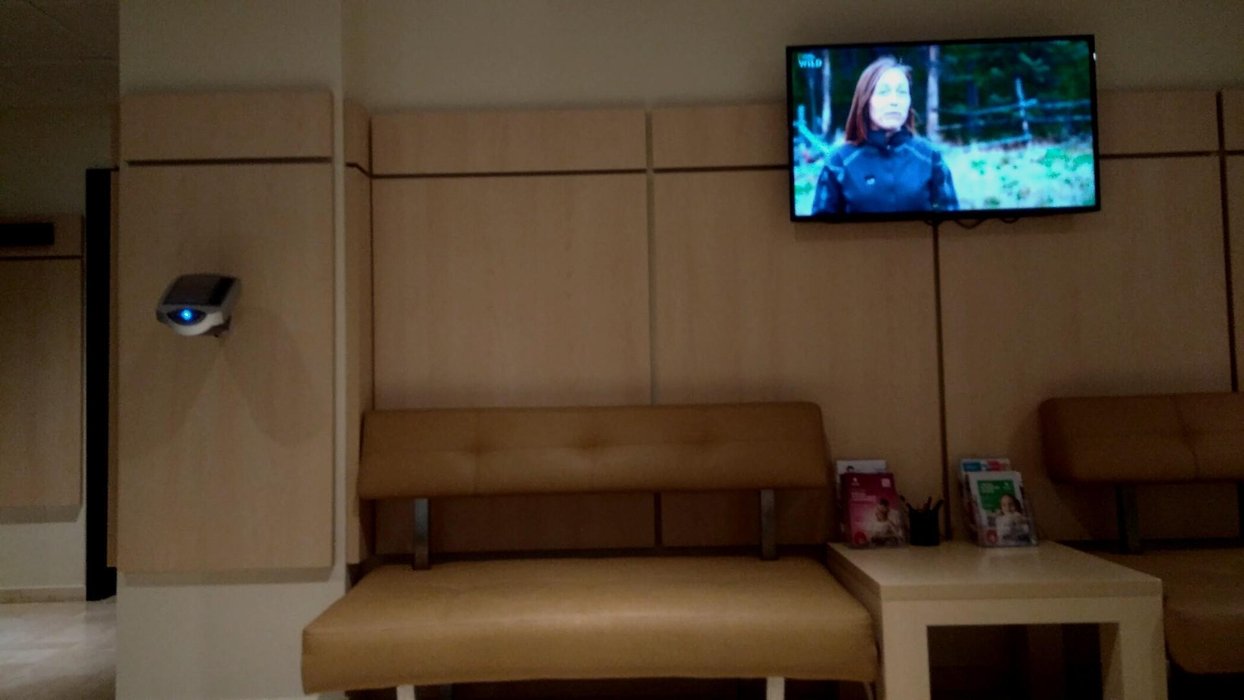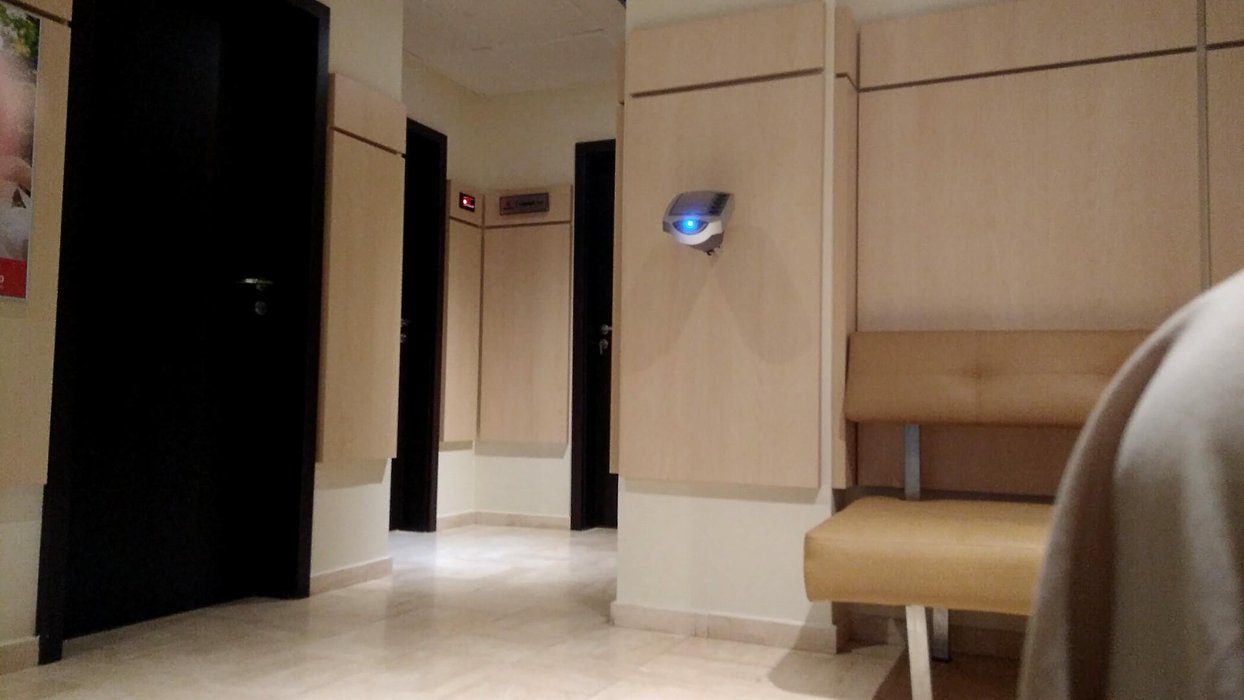 The most unpleasant part of this ride has passed. I got rid of it pretty cheaply (I don't mean money now) ... only with a little pinch.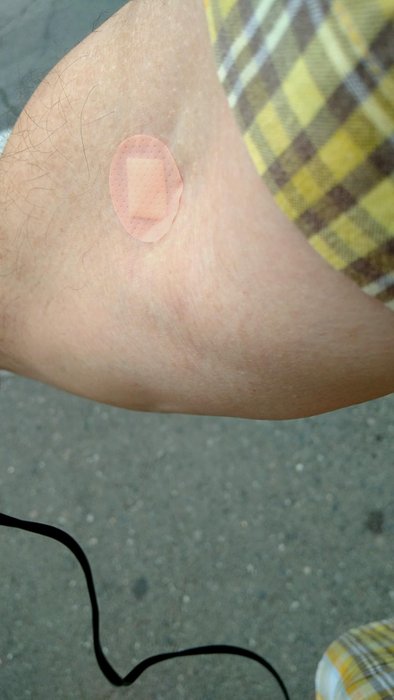 The result of the analysis over two weeks ... pretty much expected until then, I went to the best clinic in the city and I expected a faster result. Until then, I pray it will be a good result. I didn't eat and didn't drink anything so I crave for a coffee ... I met a little student cafe. Now it is morning and vacation, the cafe is empty and a little sad. I quickly got my coffee and I hurried to the office! I'm not on vacation.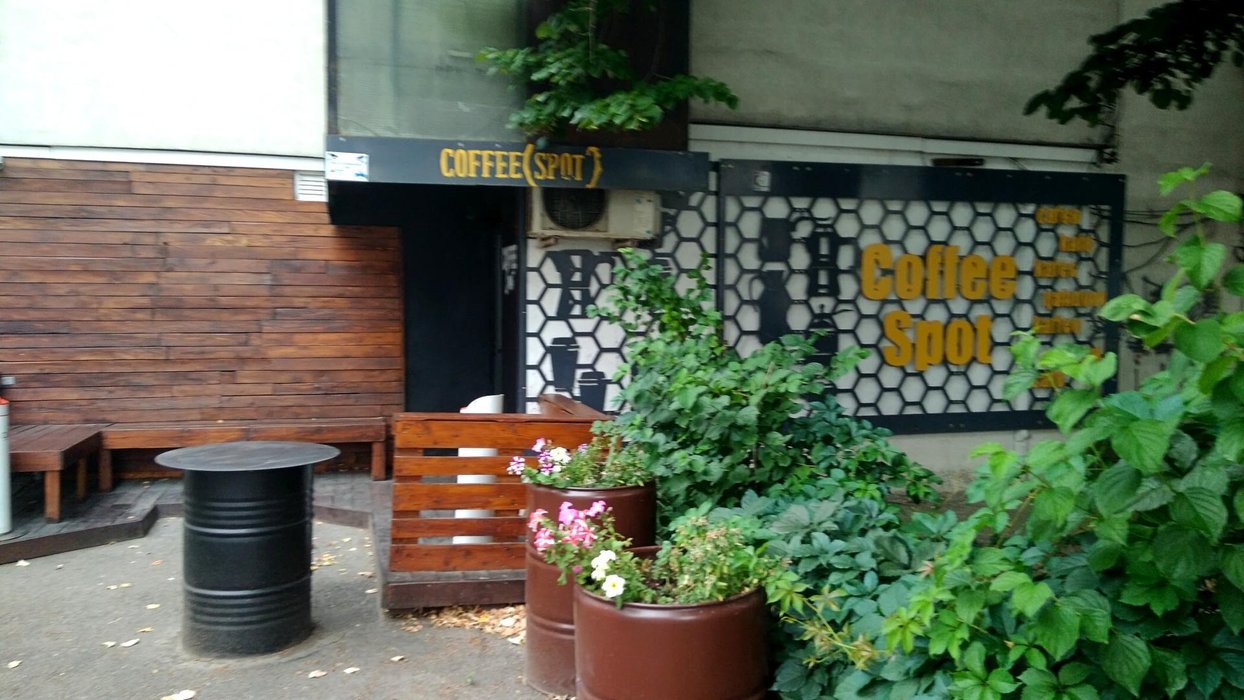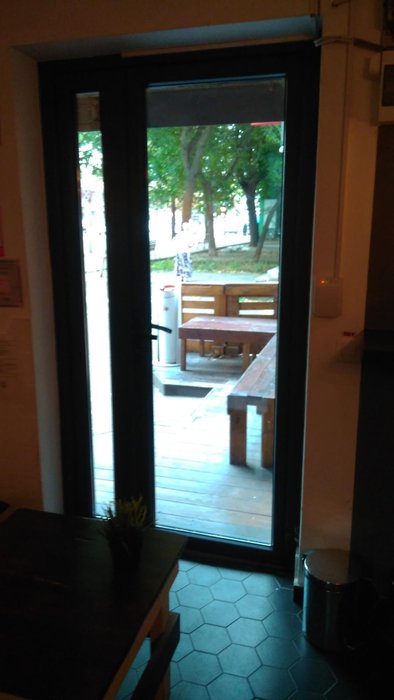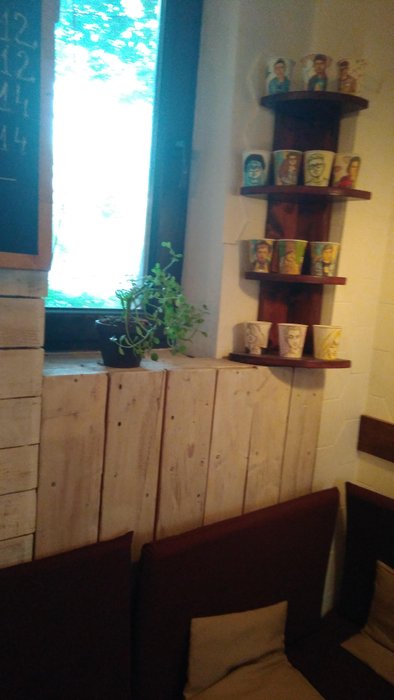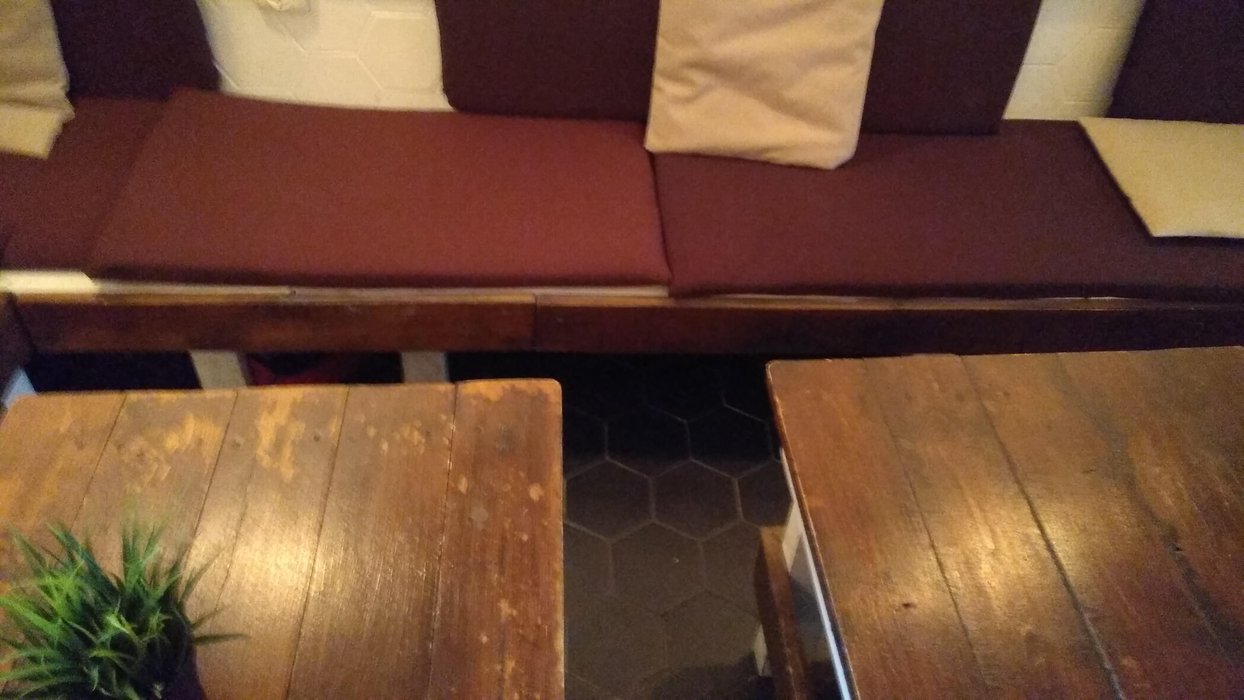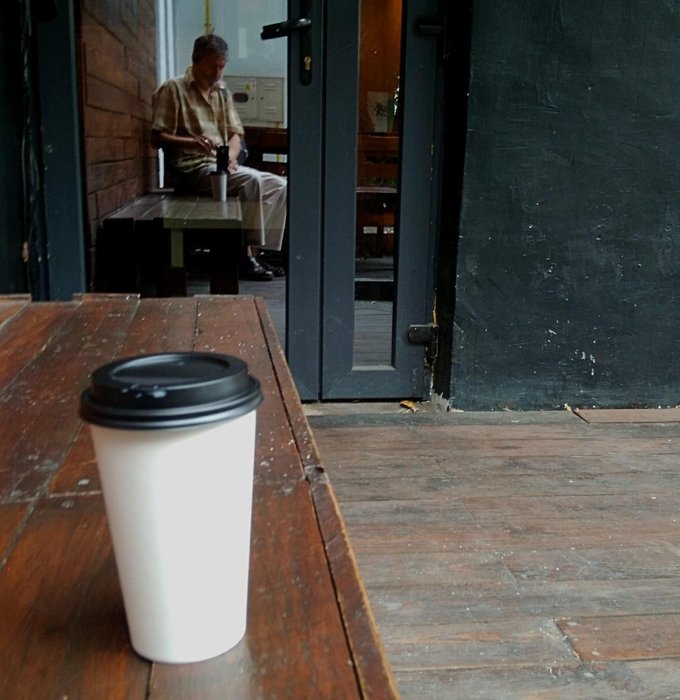 I got close to the office. The road from the clinic to here is a story but I have no time. I hope to show it another time.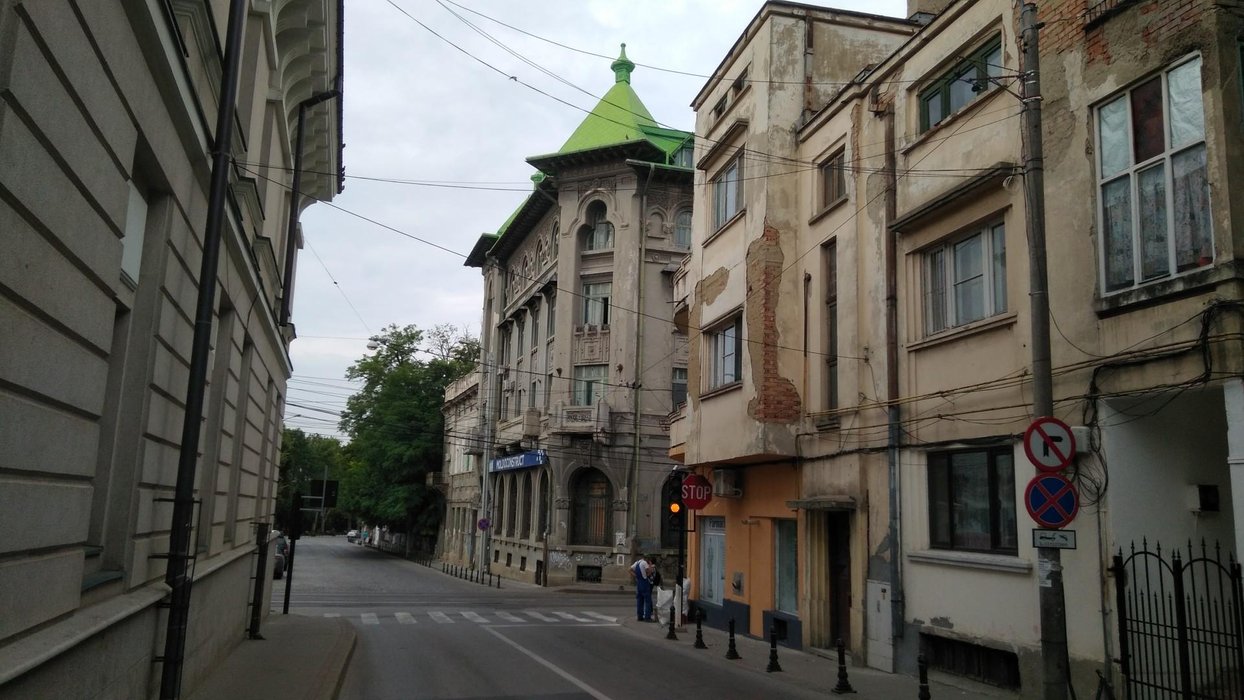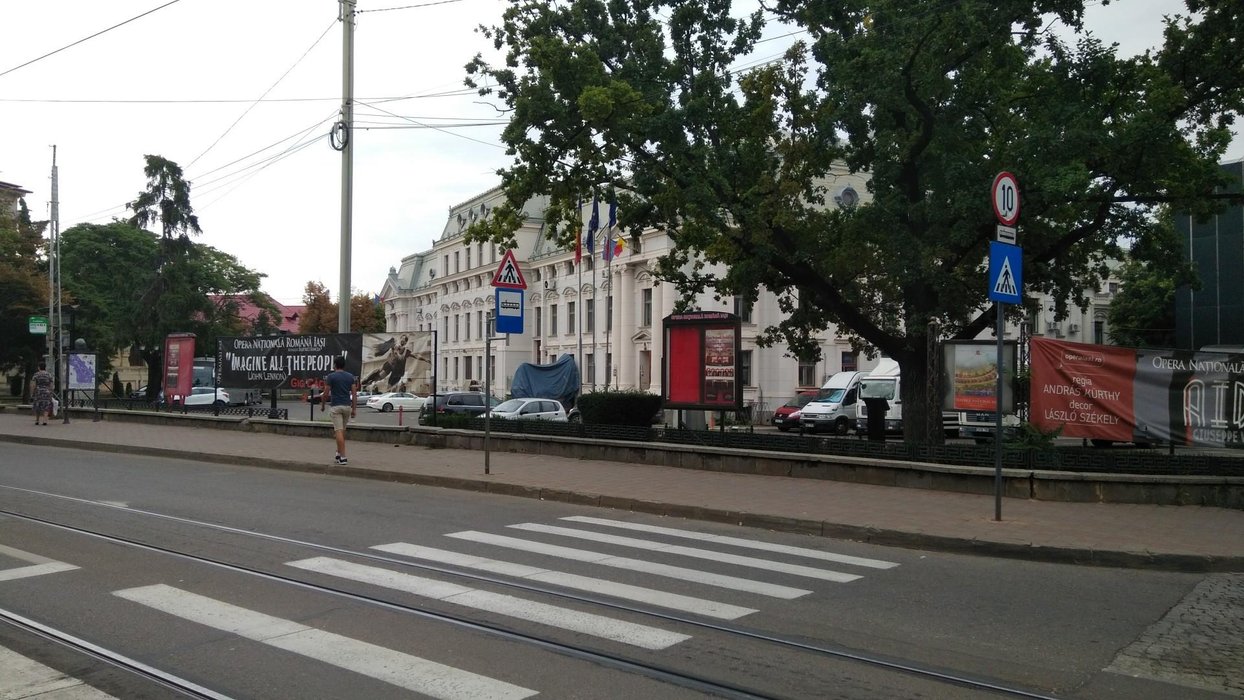 So I did a morning and quite long walk, almost 4 km of walking and sometimes even of running.
I thought this walk might be an invitation to visit this city that has so much to offer. I like to show less known places that are not shown in travel guides. That's why I also chose the #travelfeed tag.
Thank you for walking with me today.
After walks through cities and parks, now was a very longt walk for #wednesdaywalk and @tattoodjay, a walk of need.




| @bluemoon | Thank you! | Disclaimer |
| --- | --- | --- |
| | I made this post with passion, effort and respect for you. I hope the result proves it. | Since English is not my first language, please forgive any grammatical errors. |