Almost stranger in my own city, after half a year spent away from home. A small holiday home! At home for a few days the first thing I did was to let my friends know we had to meet each other. Friends of a lifetime! We don't meet very often because we are busy and with interests in different areas but when we can be together we don't miss this.
Meeting with friends has caused a walk this Wednesday, downtown. In Bucharest, Romania. The city center is considered to be the University, also called the kilometer 0. Up to the meeting place we met the metro, the best conveyance in these extremely hot days.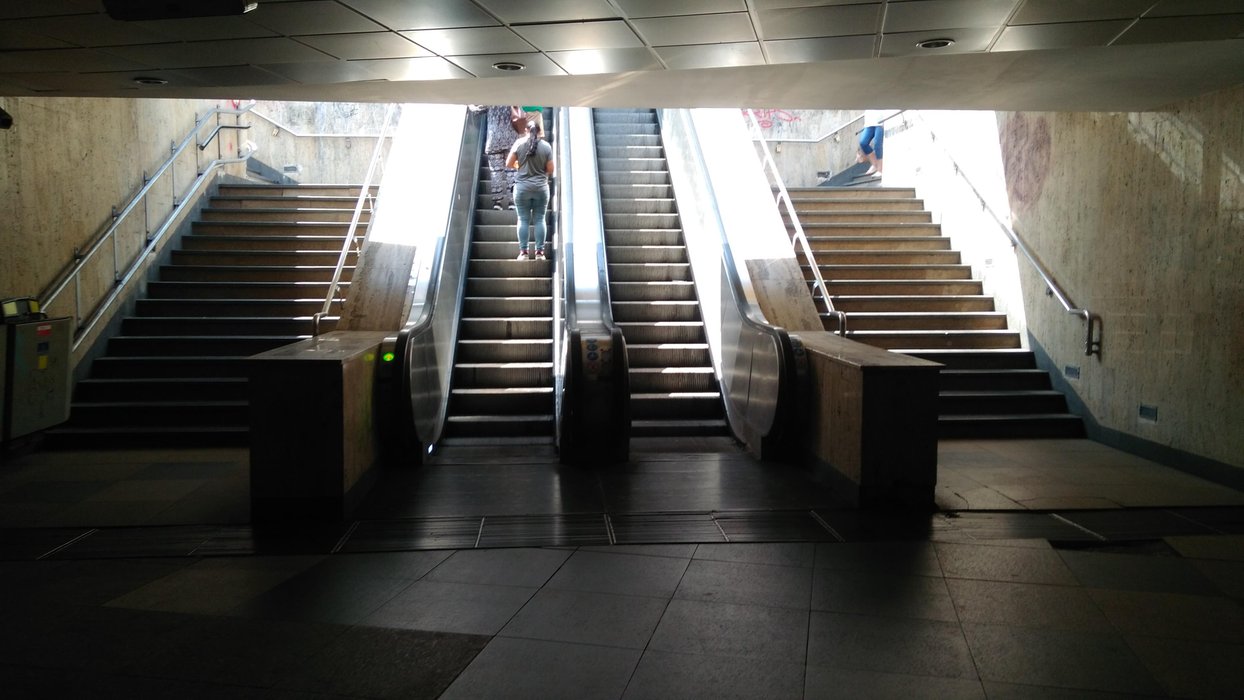 At the University, as I said, it is the city center. The place is well-known for its buildings: the University, the National Theater and the Intercontinental Hotel.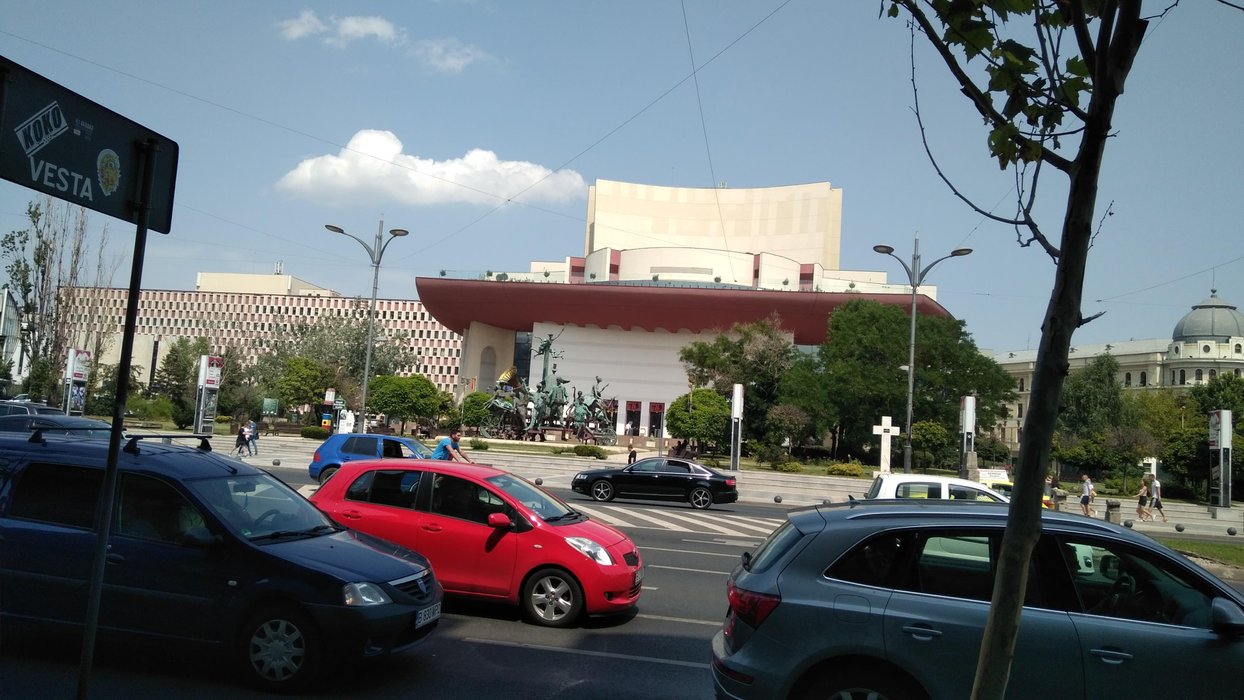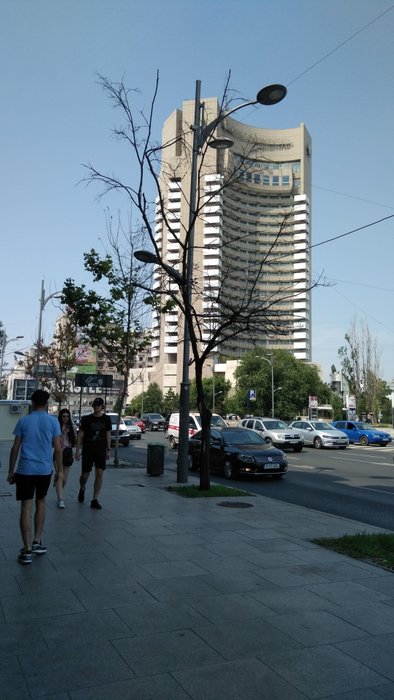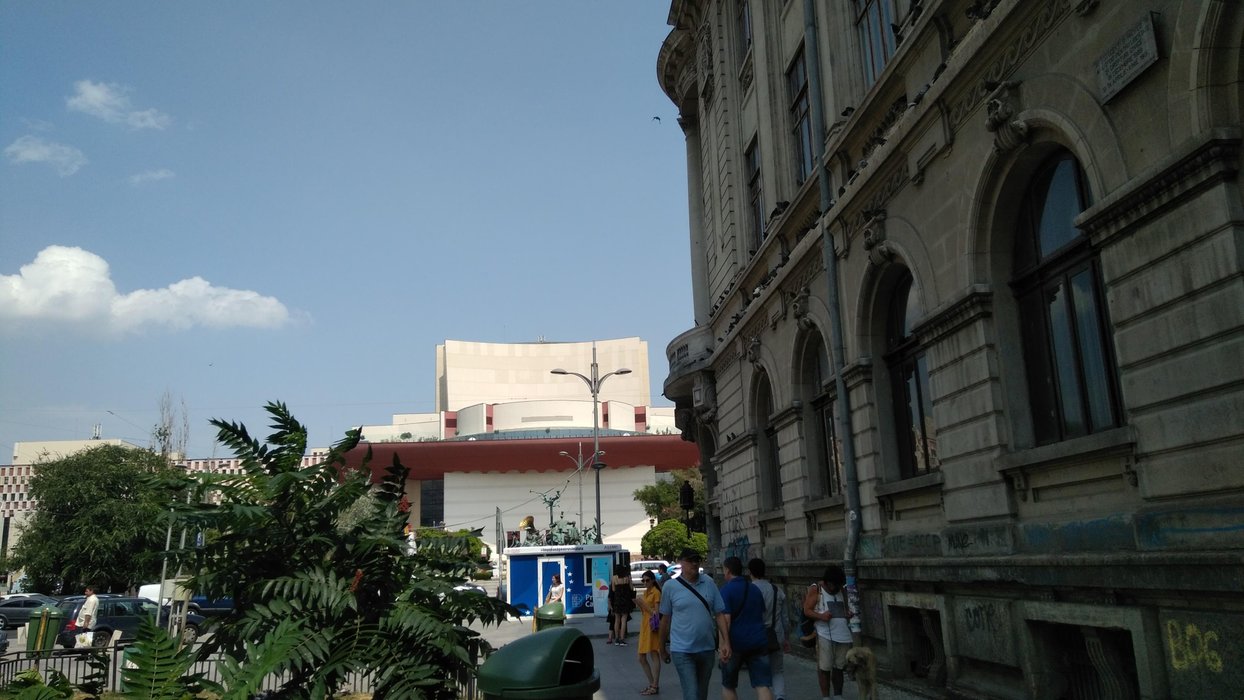 Warm, very warm! Only the artesian fountains cool down a little and draw pigeons nearby.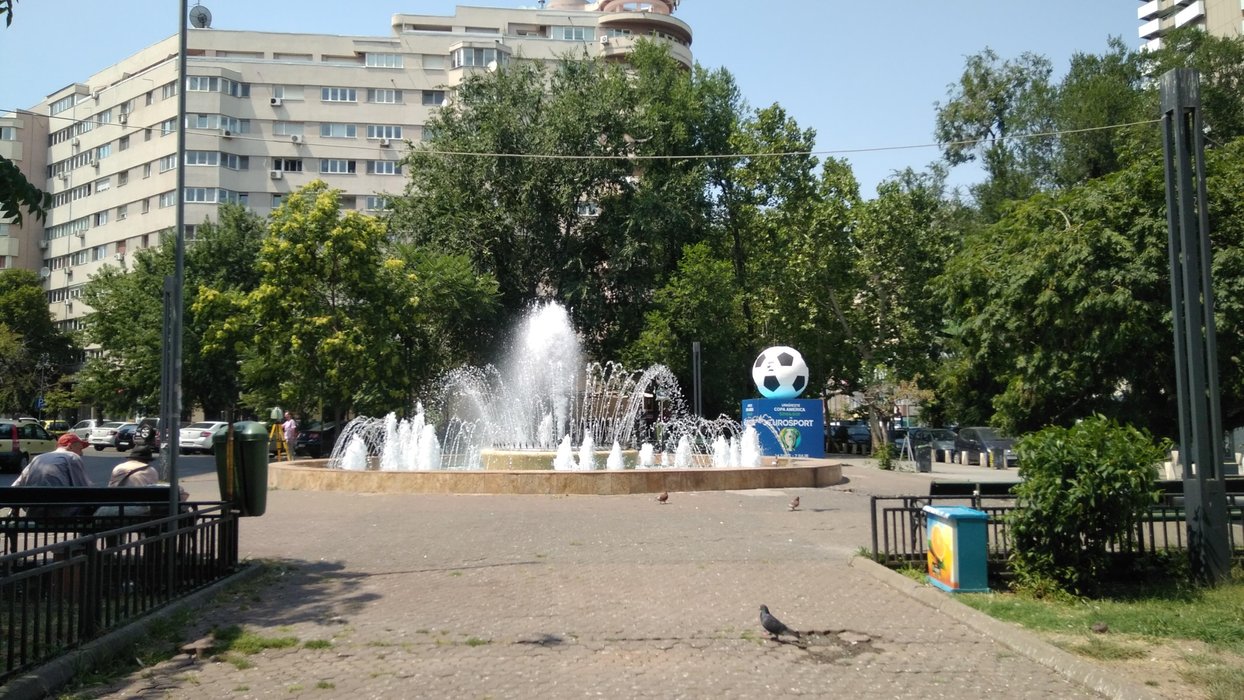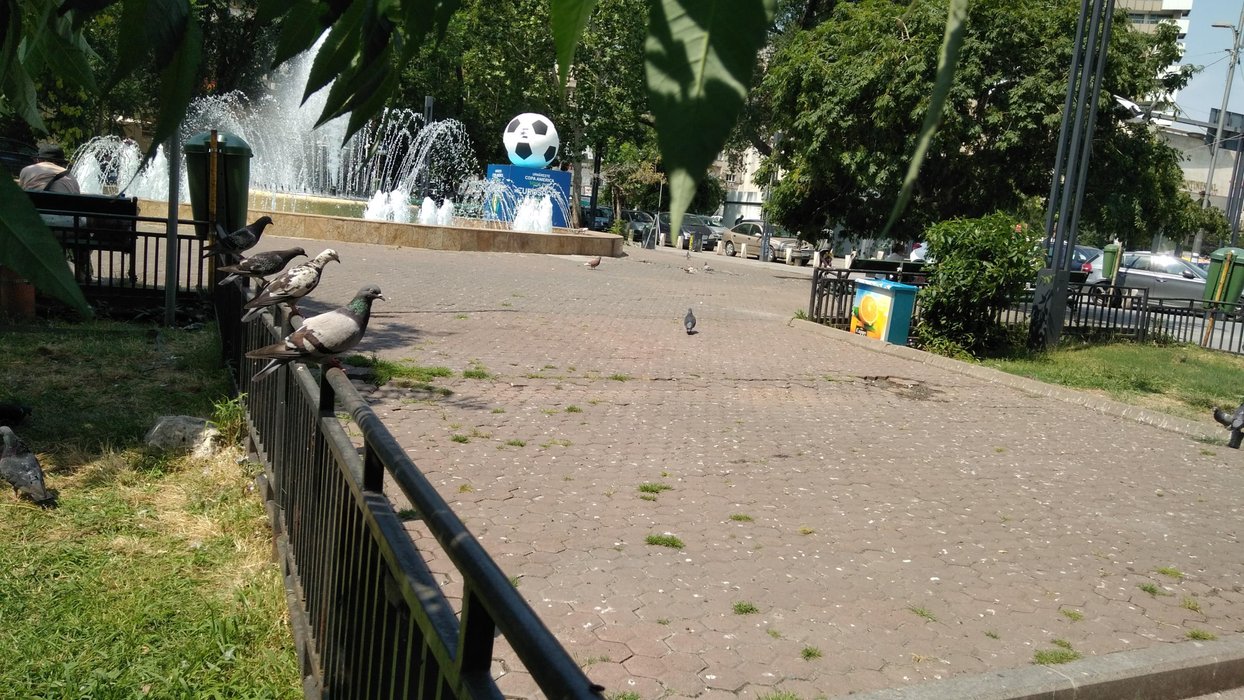 At the meeting place we were first. That's what happens very rarely and that's why I've had time to take some photos ...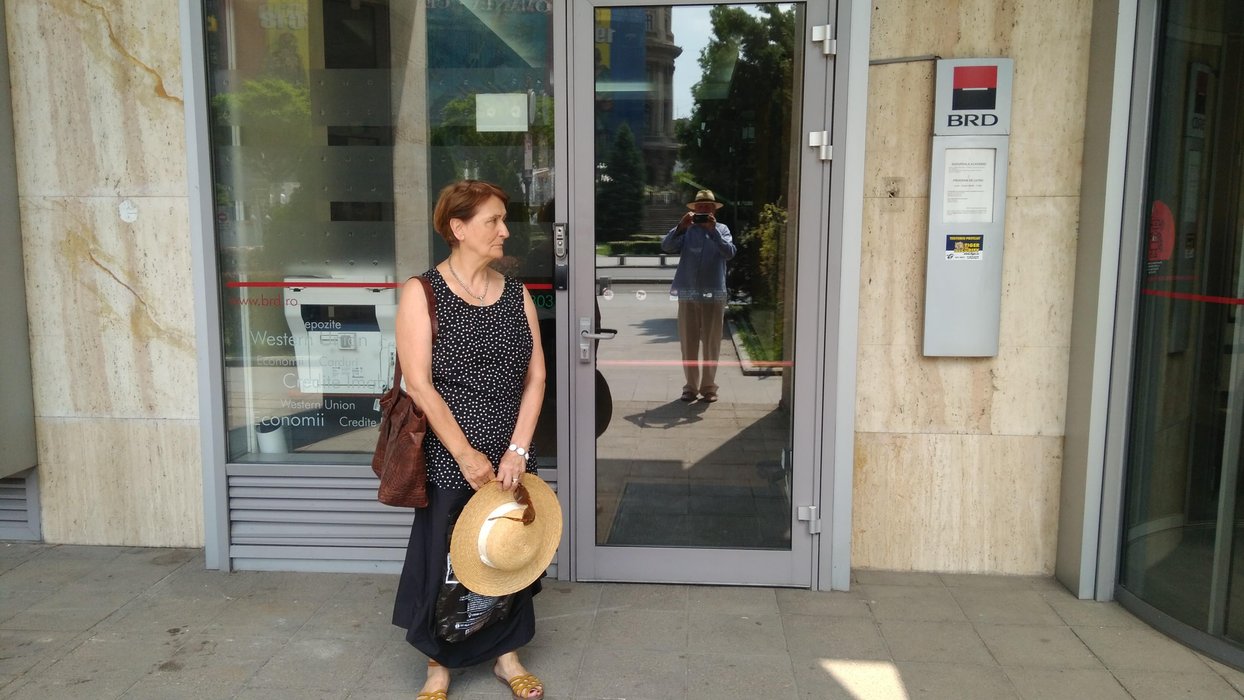 However, our friends are very punctual and have appeared before the set time. The joy of seeing us was great, directly proportional to the length of time that we haven't seen each other. The first came Elena and then, watching a girl walking the dog, I saw the other friends, Vali and Ileana.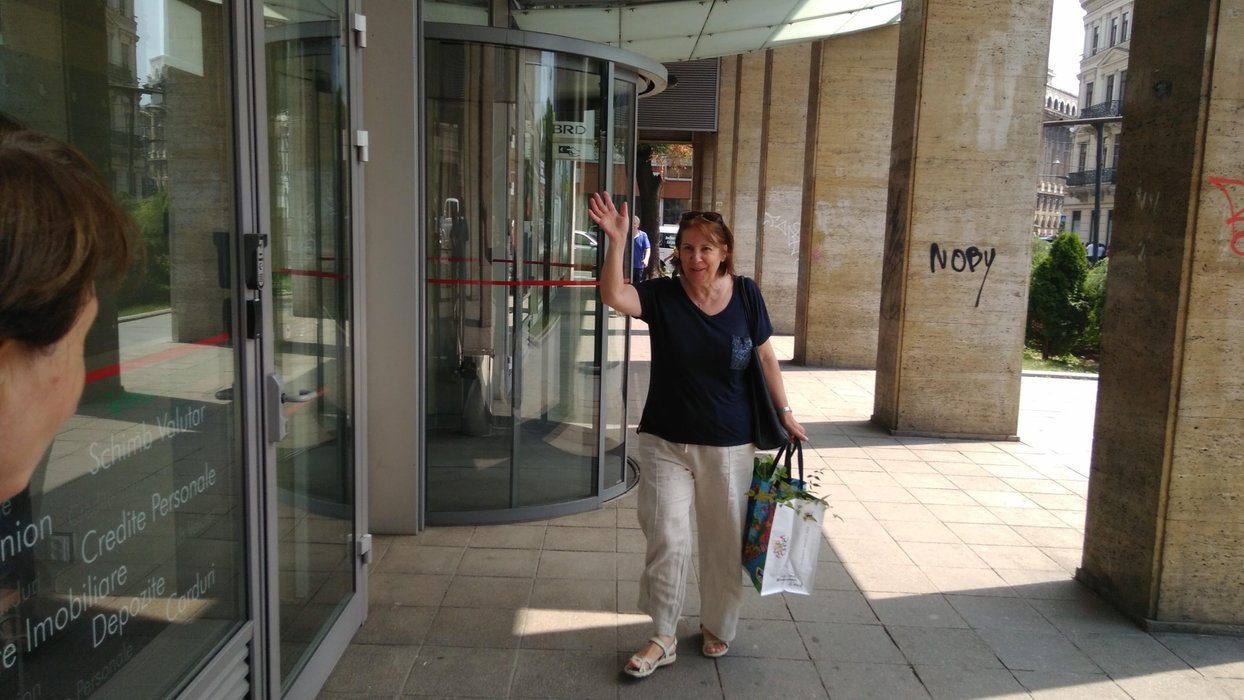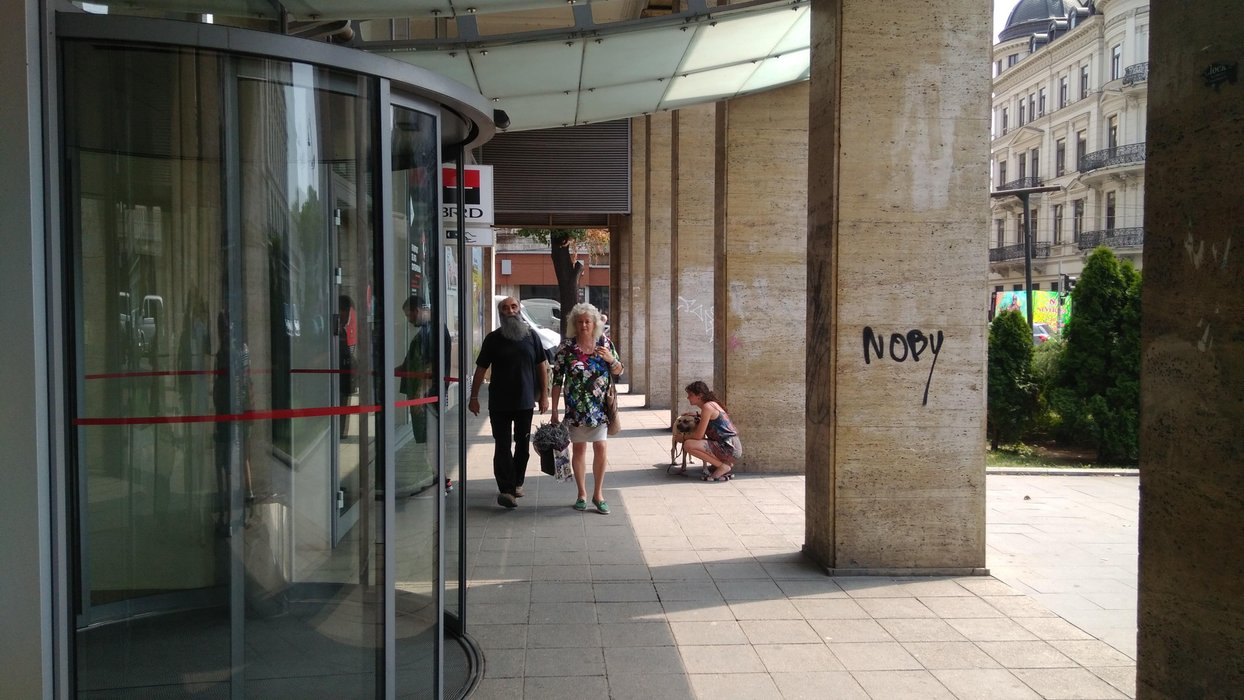 The meeting place is called Flag Square. The Flag of Romania, of course!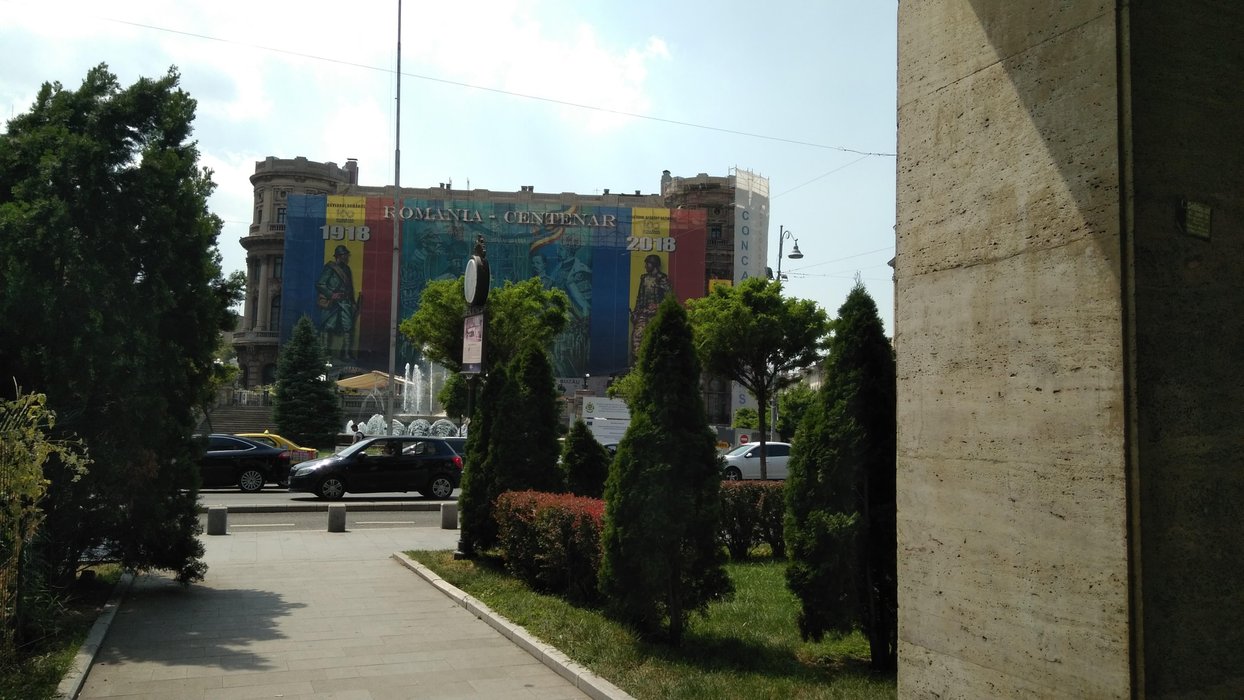 Ahhh! There is no flag, sorry ...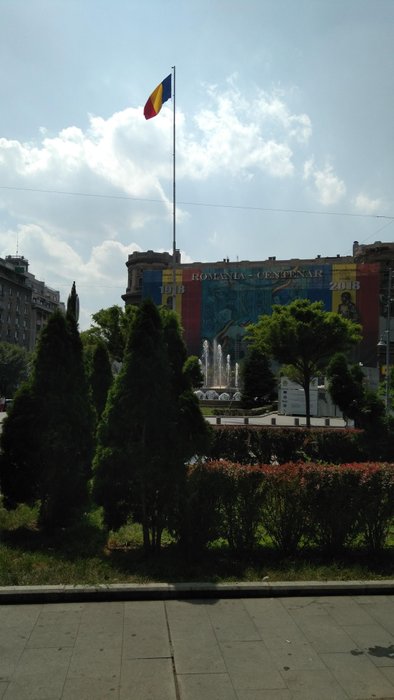 Well, well, we met. Now we are looking for a place to stay at stories.
We usually meet each other at home and spend hours and hours together. Now we haven't had enough time to prepare so we decided to choose a small restaurant to be together. The restaurant was very close, we just had to cross the boulevard. But I had time to look at the old buildings around. This part of the city was built almost 150 years ago!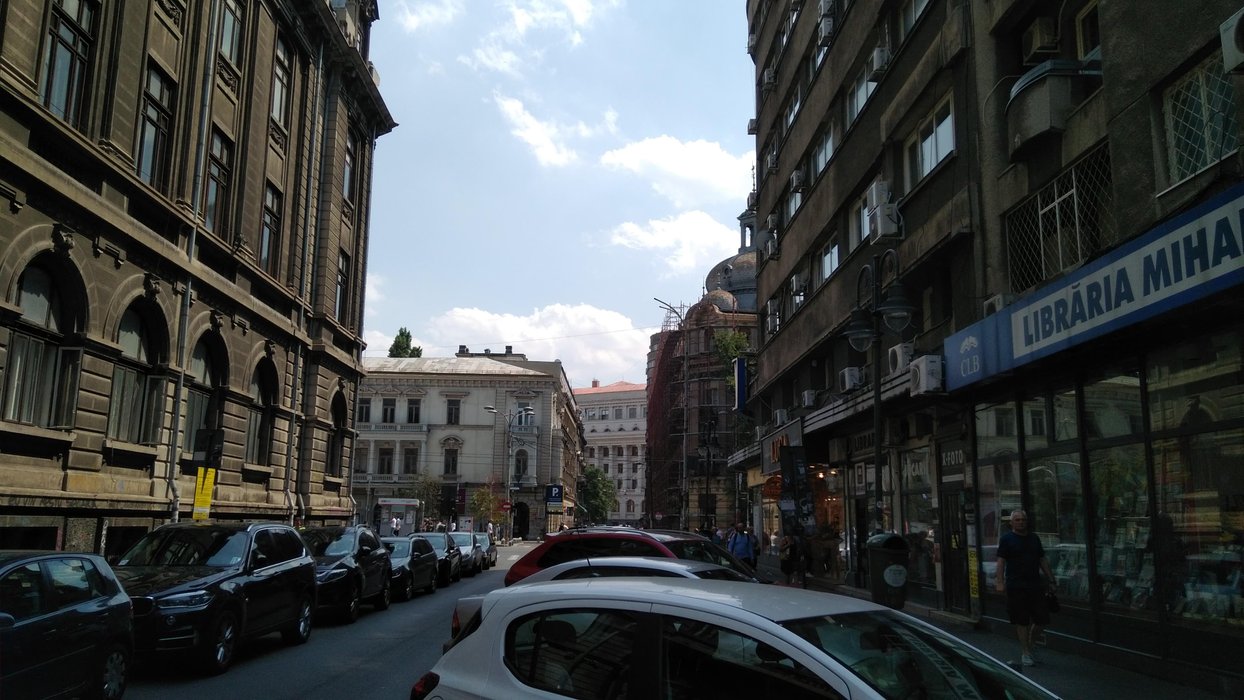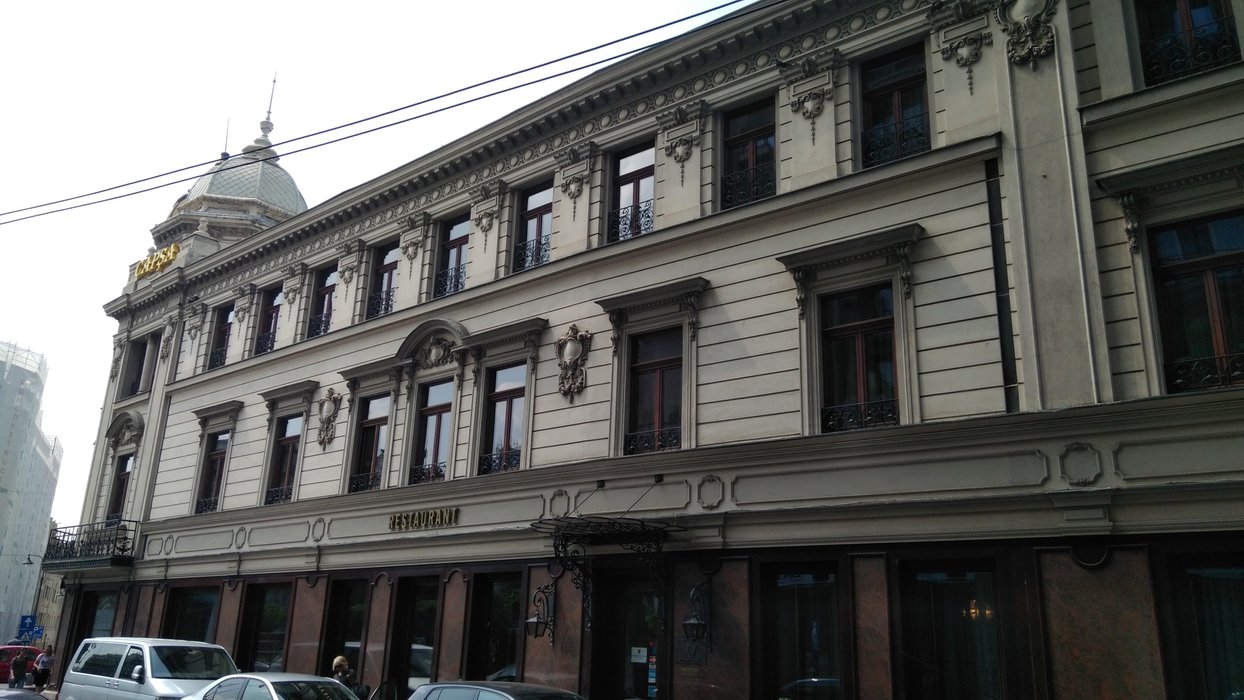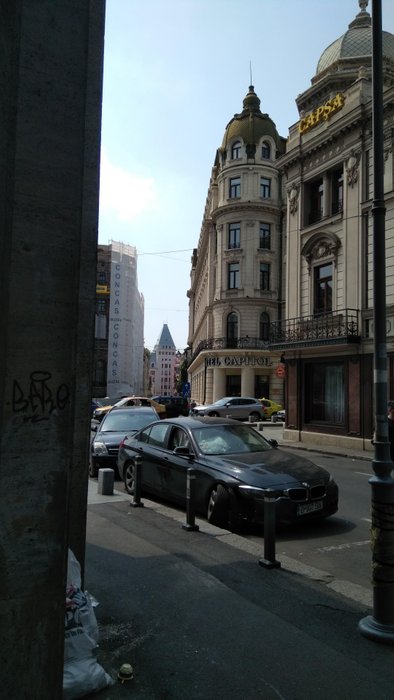 Just a few steps and getting to the restaurant ... like polite boys, we were always behind the ladies ...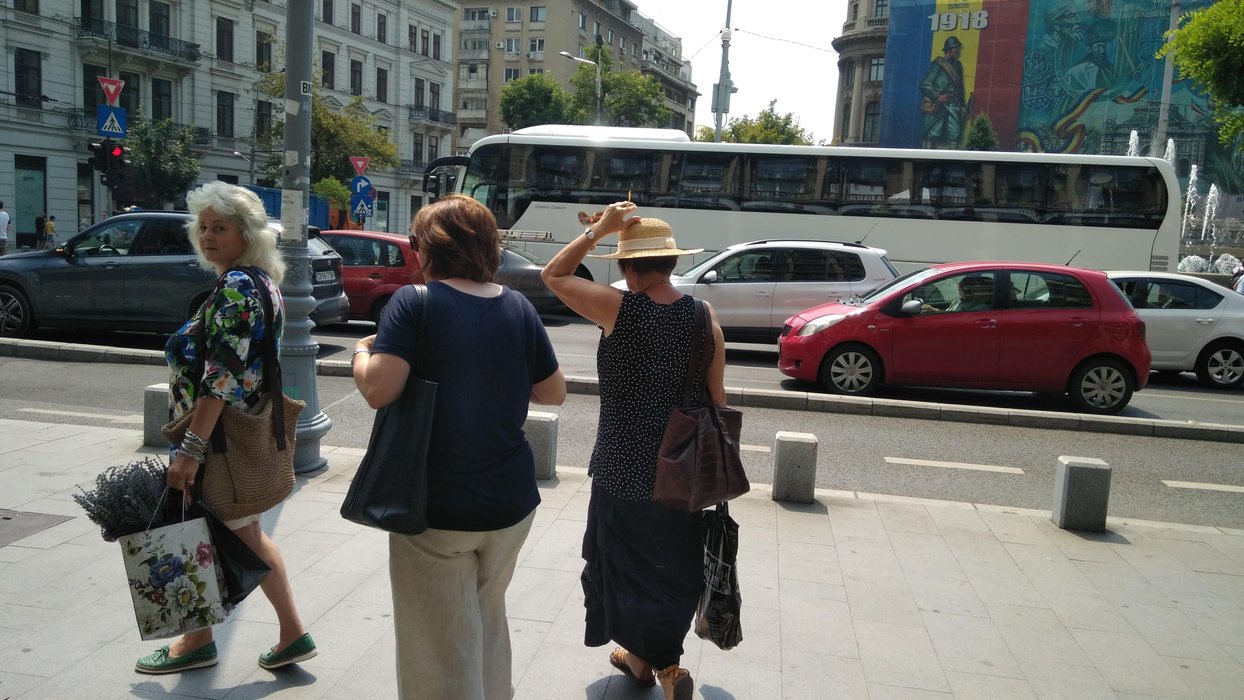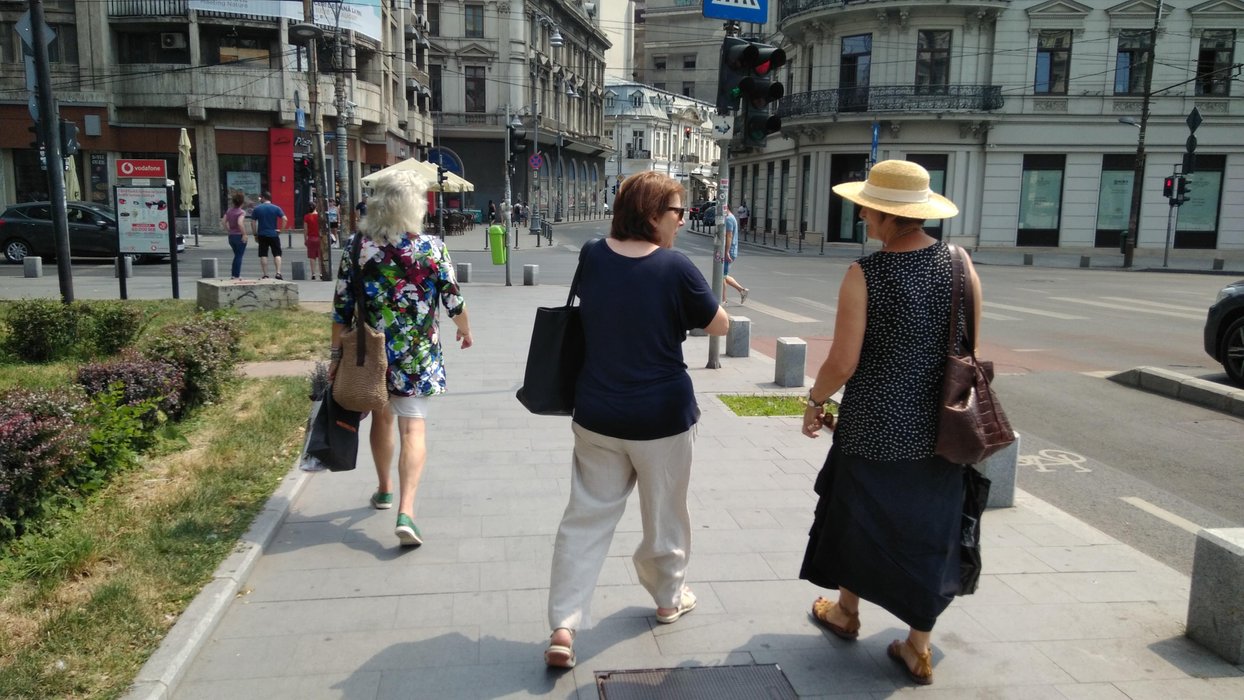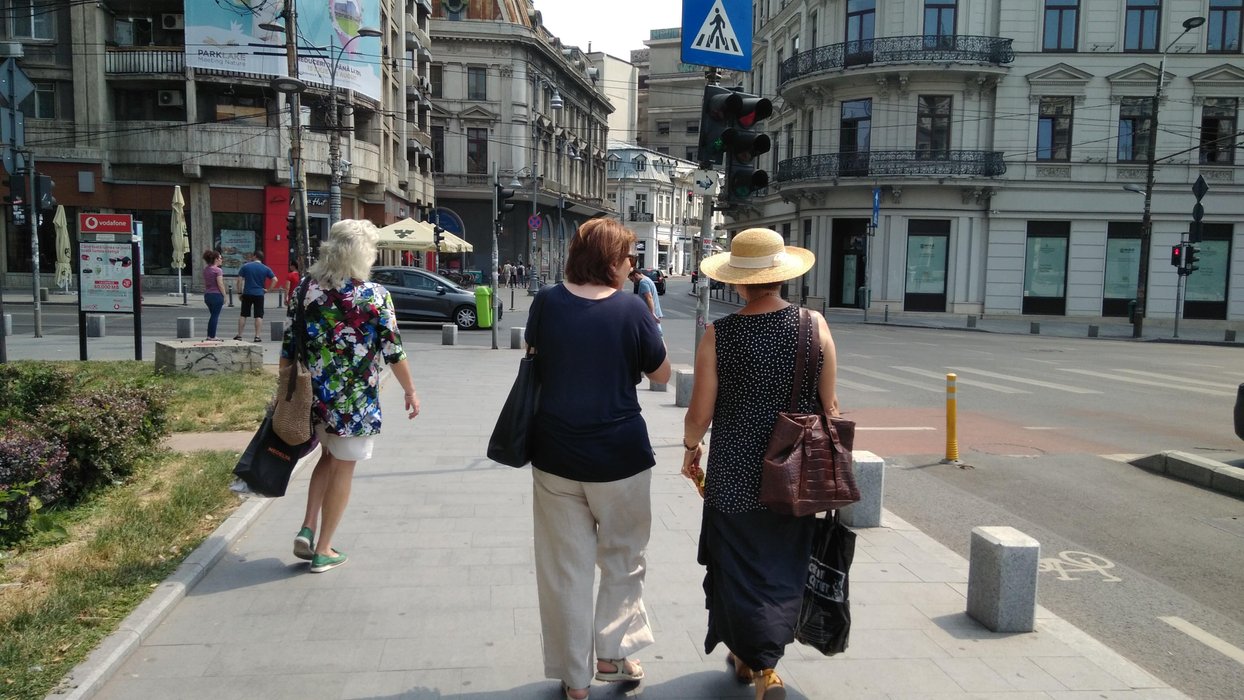 Finally, at the restaurant. We needed to drink something refreshing, to rest and to tell. A restaurant that does not even have a name!?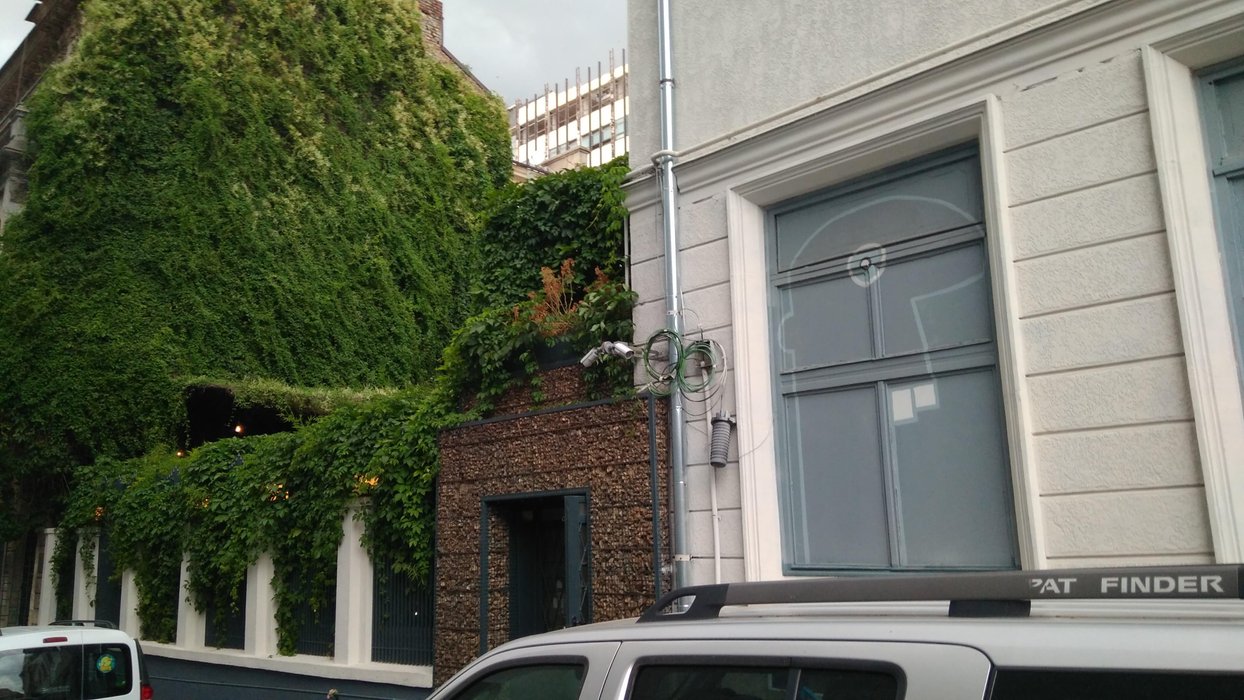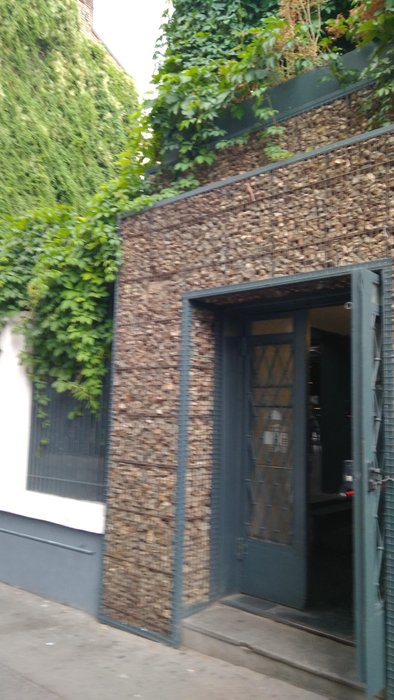 Our walk is over here. The story in the restaurant will be told another time.




| @bluemoon | Thank you! | Disclaimer |
| --- | --- | --- |
| | I made this post with passion, effort and respect for you. I hope the result proves it. | Since English is not my first language, please forgive any grammatical errors. |