Last night I saw a movie about Greece, about Athens in particular. I haven't visited Athens so far and I don't plan to, yet. It is a big city, crowded and like the city where he lived, Bucharest from Romania, it is a busy city full of people. I now wish quiet and small communities not to be tired.
Returning to Athens ... like Rome, it is a wonderful city and is an ideal place to admire the vestiges of mankind's past. For those interested in antiquity, it is a must-see! I was delighted with what I saw from a short documentary film and I imagined what it is like to visit and walk among the ancient temples of over two and a half thousand years!
I decided now, I must go to Athens, maybe next year, but I have to find out when is the best time when there are the fewest tourists.
However, my Greek love is called the island of Thassos, where I found what I like ... quiet and nature, small towns that seem unchanged for decades, not too rich and inhabited by simple people who have a lifestyle that I really like.
The movie about Athens reminded me of the holidays in Thassos, a very pleasant memory on a winter day, a vacation in Thassos that I feel begins when I am boarded by ferry and I am looking forward to riding on the land, on the island....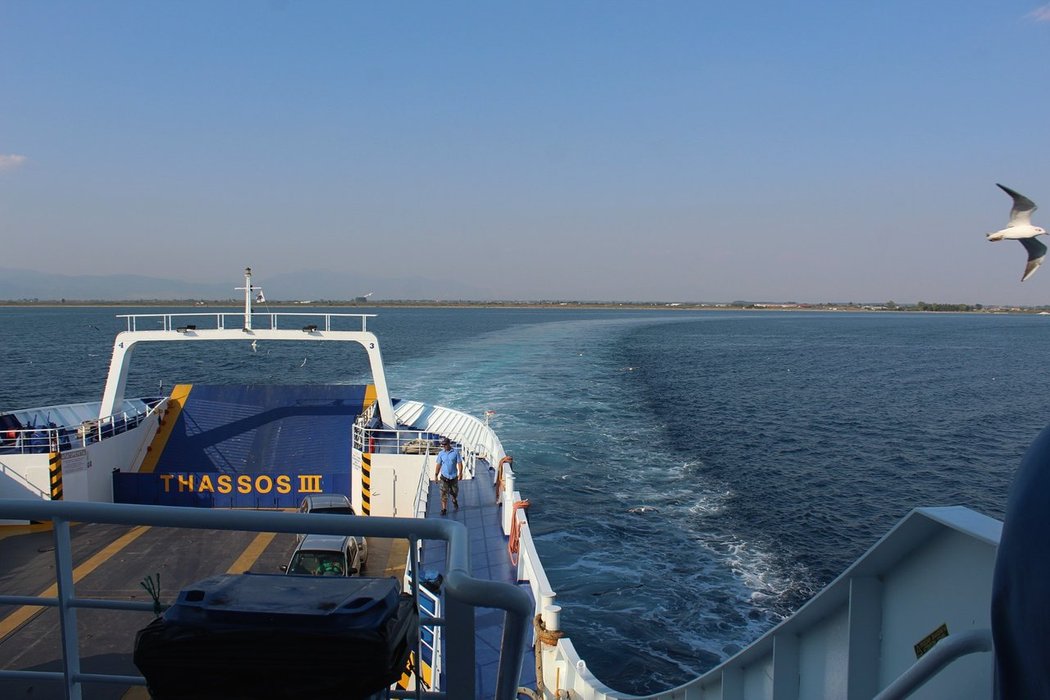 The crossing from the mainland to the island does not last long, just over half an hour. During this time accompanied by seagulls that seem to be some drivers who show us the way.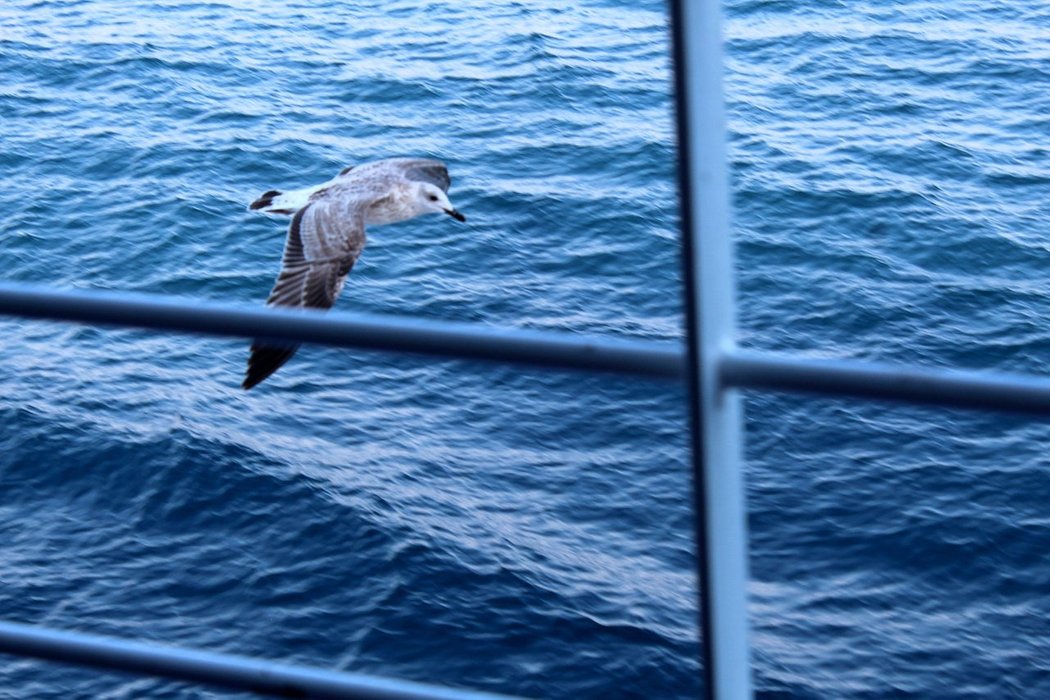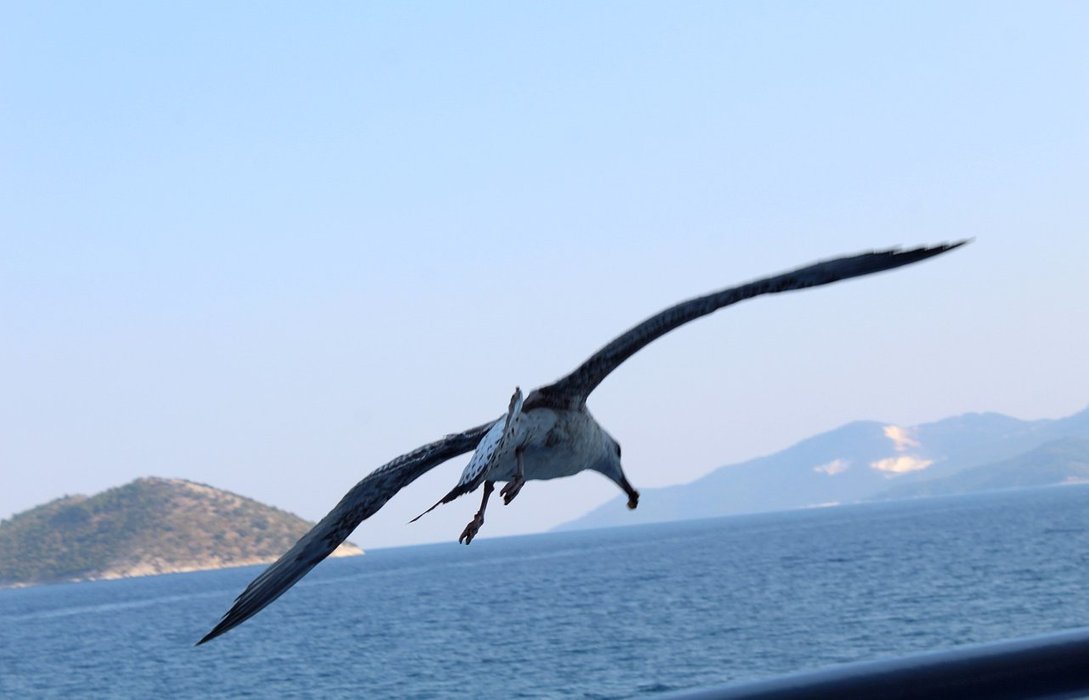 In this way, this mountainous island appears in front of us. The ferry arrives in the island's capital, Limenas. Once in Limenas, that is to say, the island, each one leaves for his destination. There is a coastal road that follows the shore of the island and passes through the dozens of small towns, all wonderful places to vacation.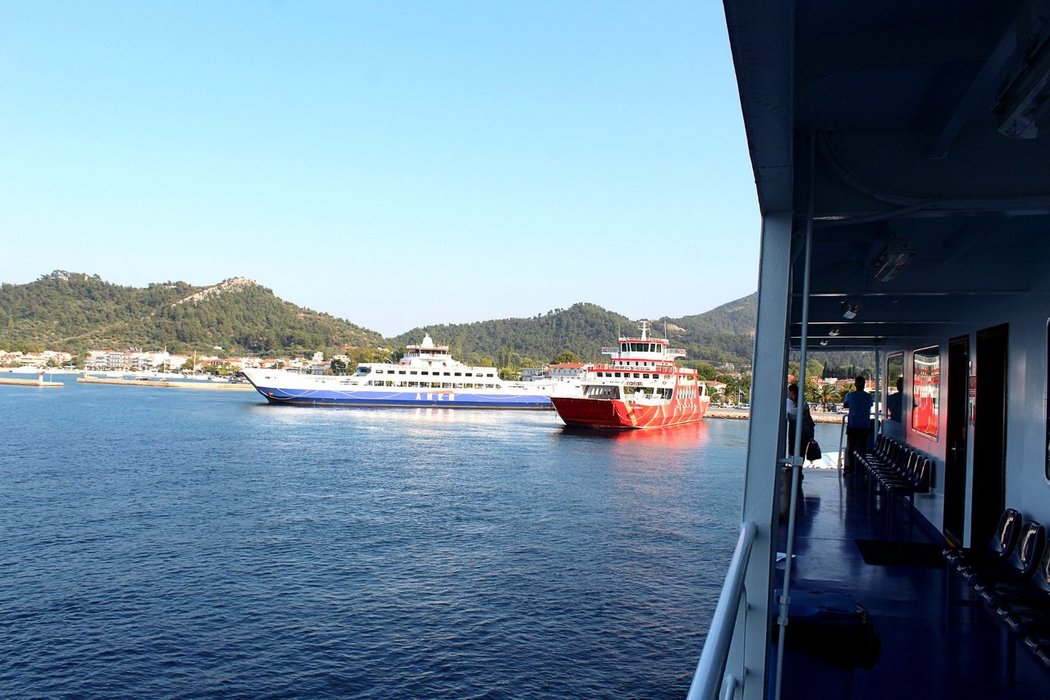 The place I chose to spend my vacation was Limenaria, the second city of Thassos. The choice was very good, I found everything I wanted ...
... What do I want from my vacation?
I'm starting to say what I don't want. I don't want to live in a modern, multi-star resort, with regular meals and lots of laziness.
I wish to be as close as possible to the normal life of the inhabitants, to feel that I have come to live with some close friends or relatives. Fortunately, Limenaria has offered me exactly what I wanted and because of this it is a place where I return every year, at the beginning of autumn when most tourists leave.
I like to walk on the side streets, not full of tents and souvenir shops.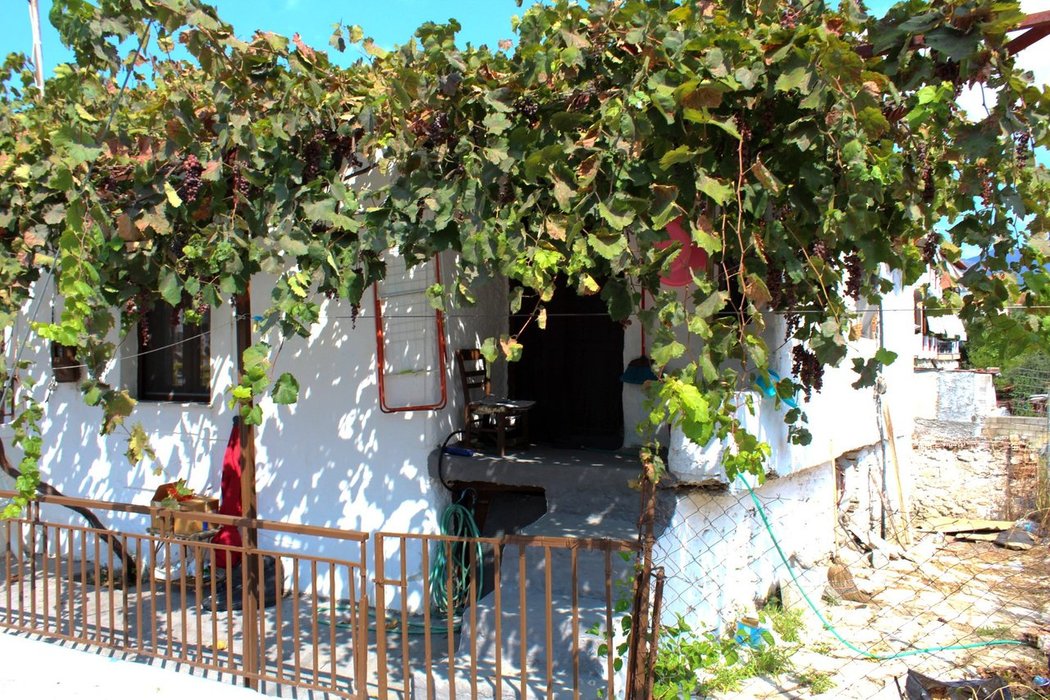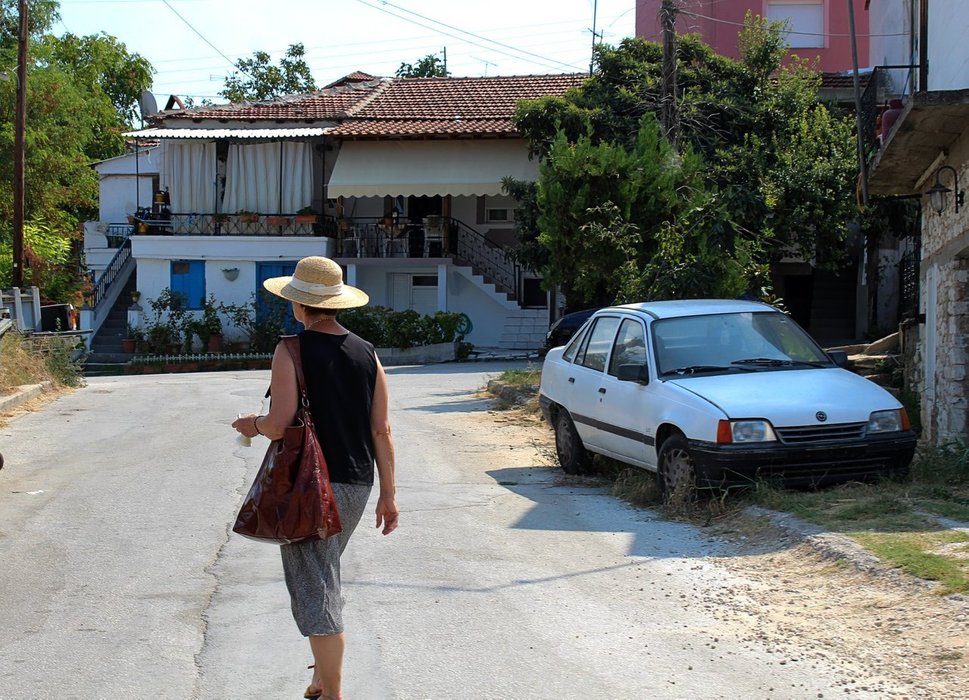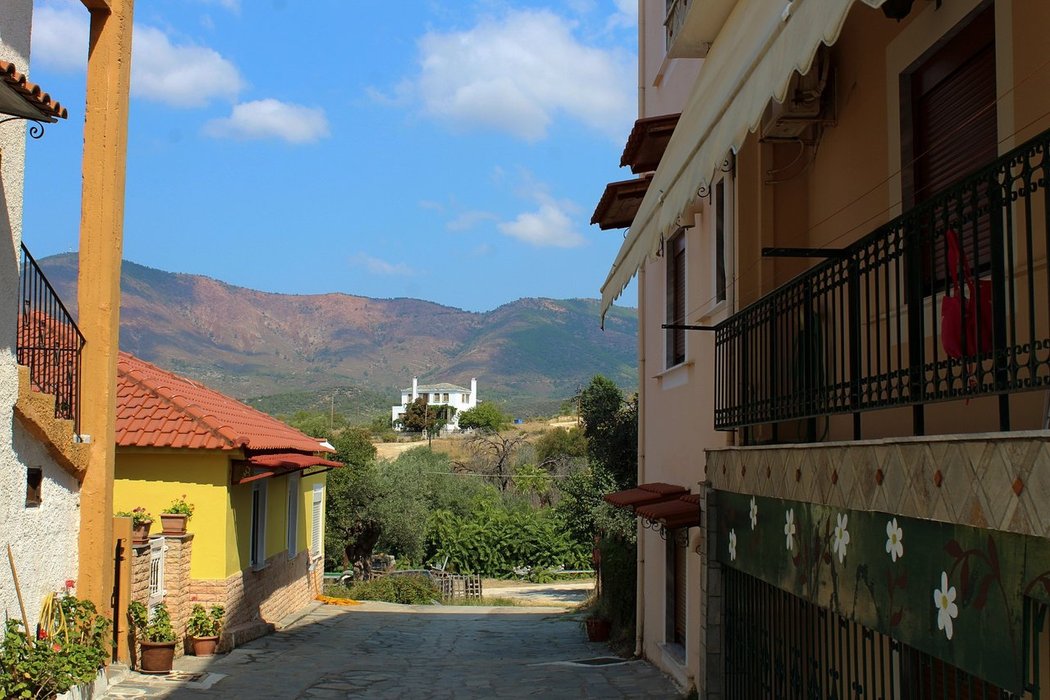 I like unpaved places and abandoned objects, like these with a boat and a car that I think has been there for years and grew trees through the engine mask.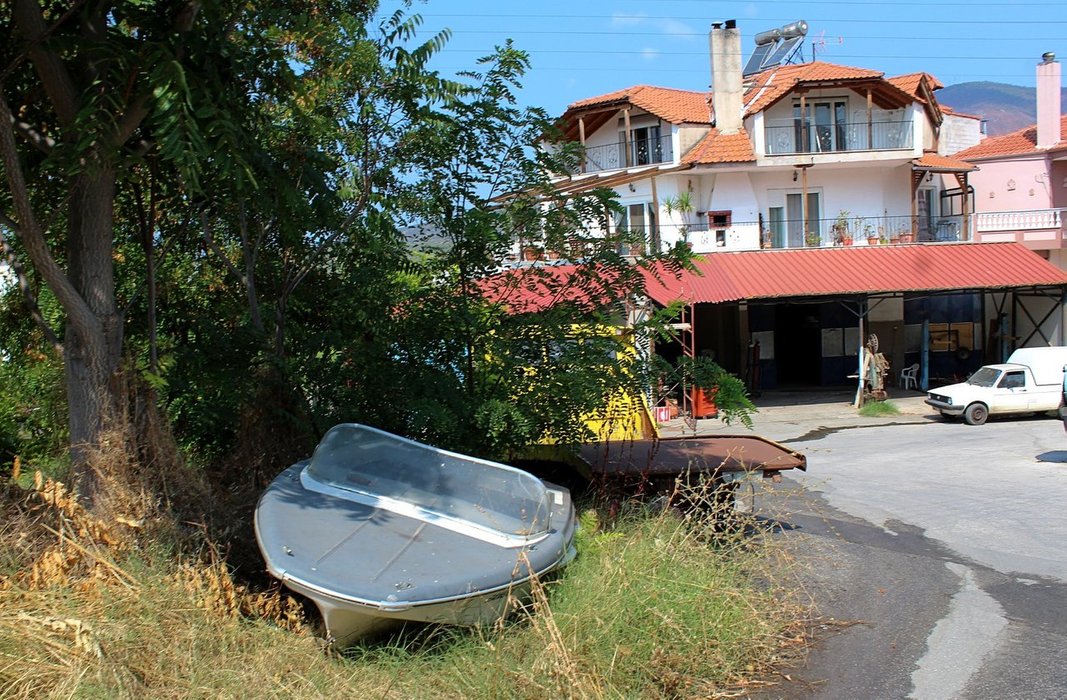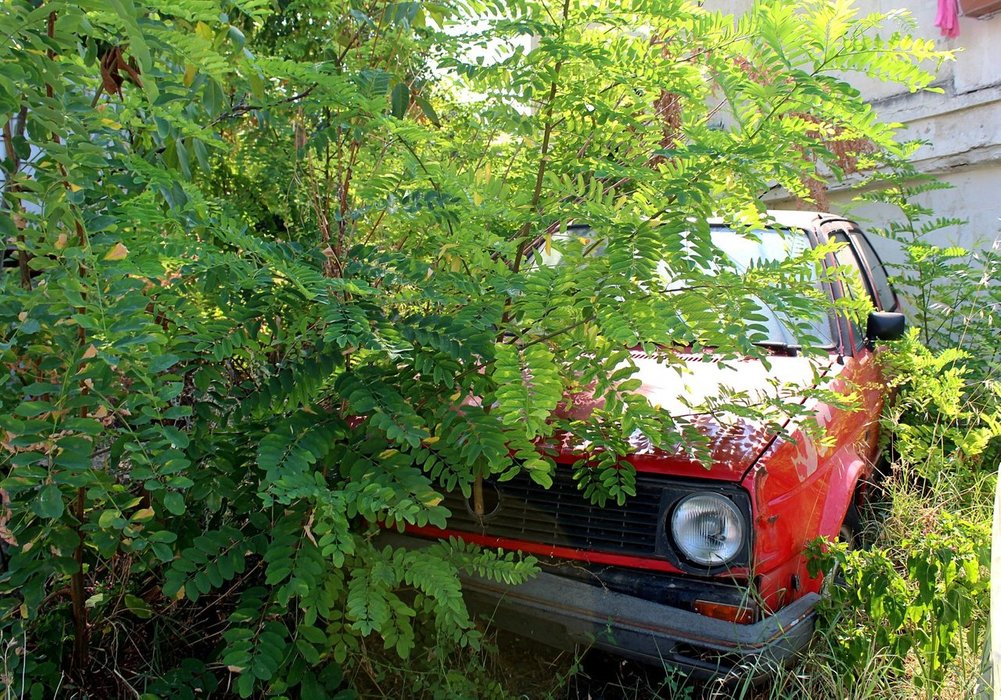 Such a small town, on the small streets, on different levels and with stairs and flowers. I like to buy small items from the smaller and less sought after stores.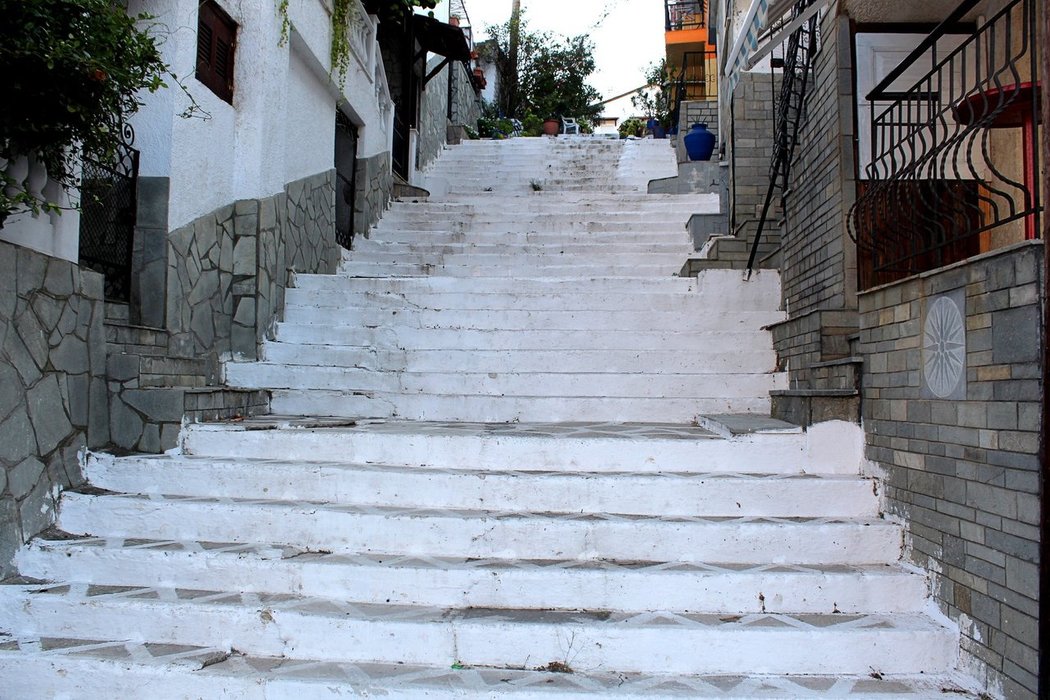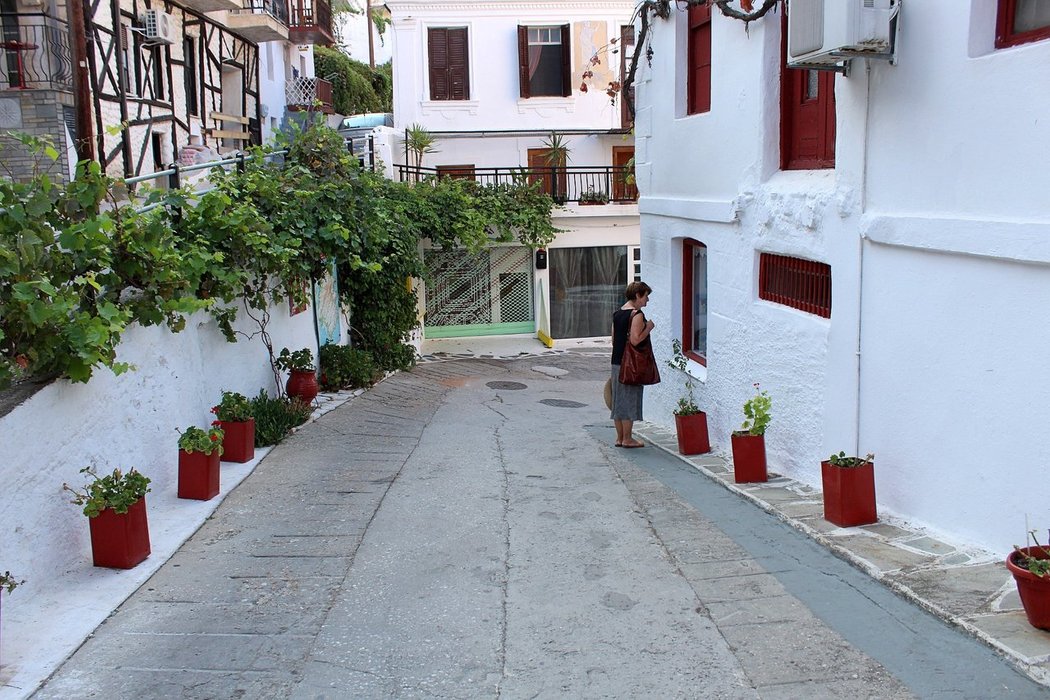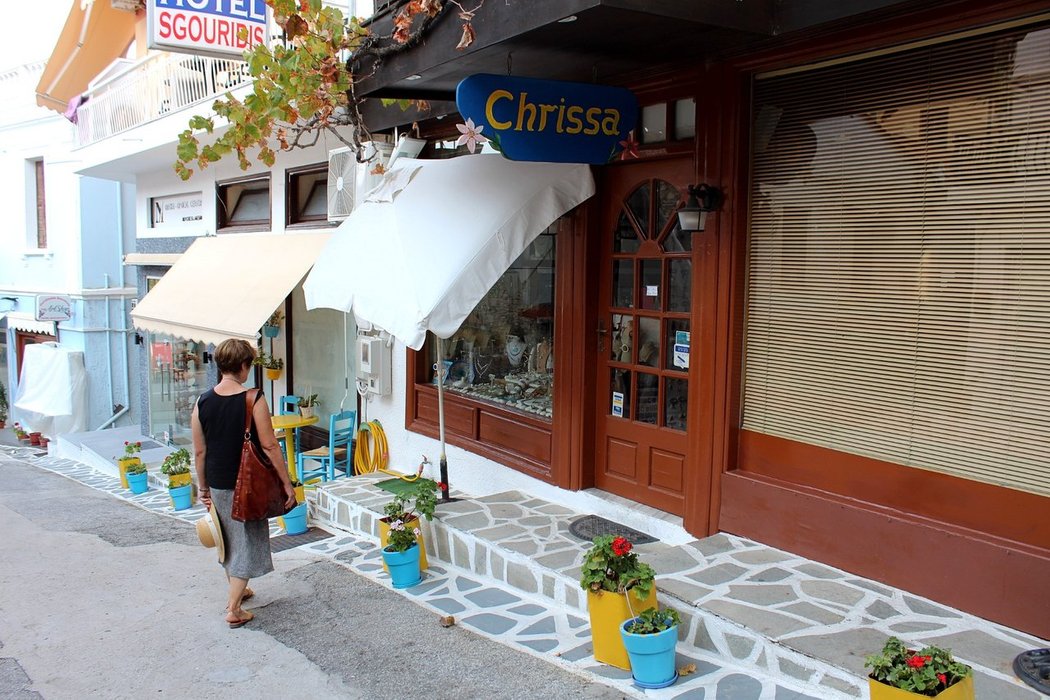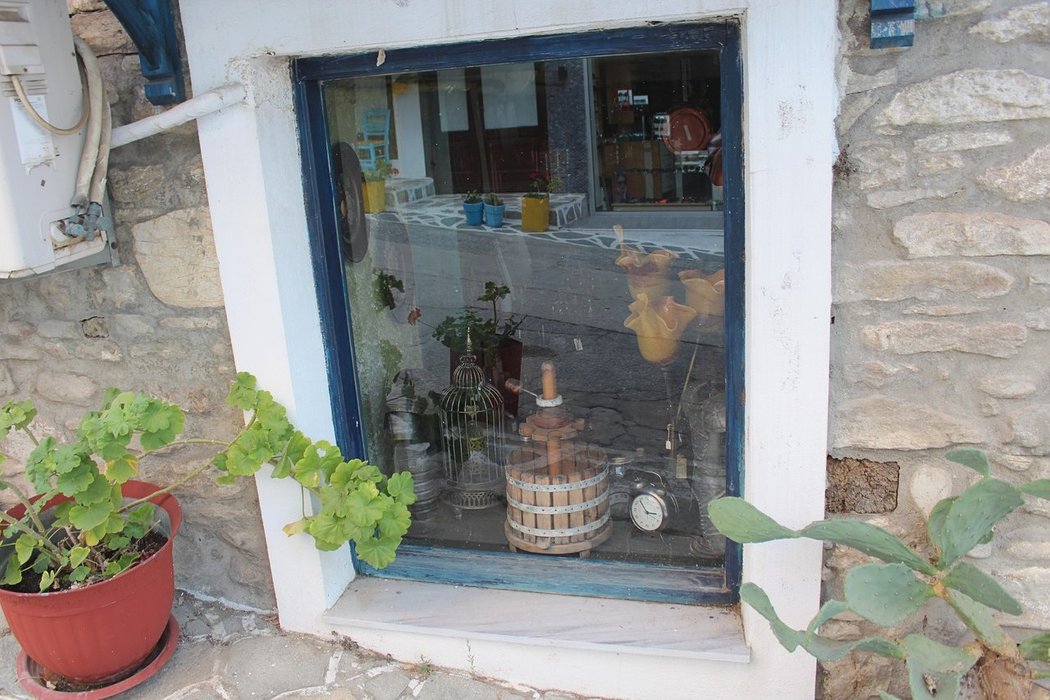 I like taverns! I'm trying to imagine what they were like in the past when there were no tourists at the table, only fishermen. I think they have kept some of their existence for a long time, probably in the way the food is prepared. I can't imagine Greece without taverns.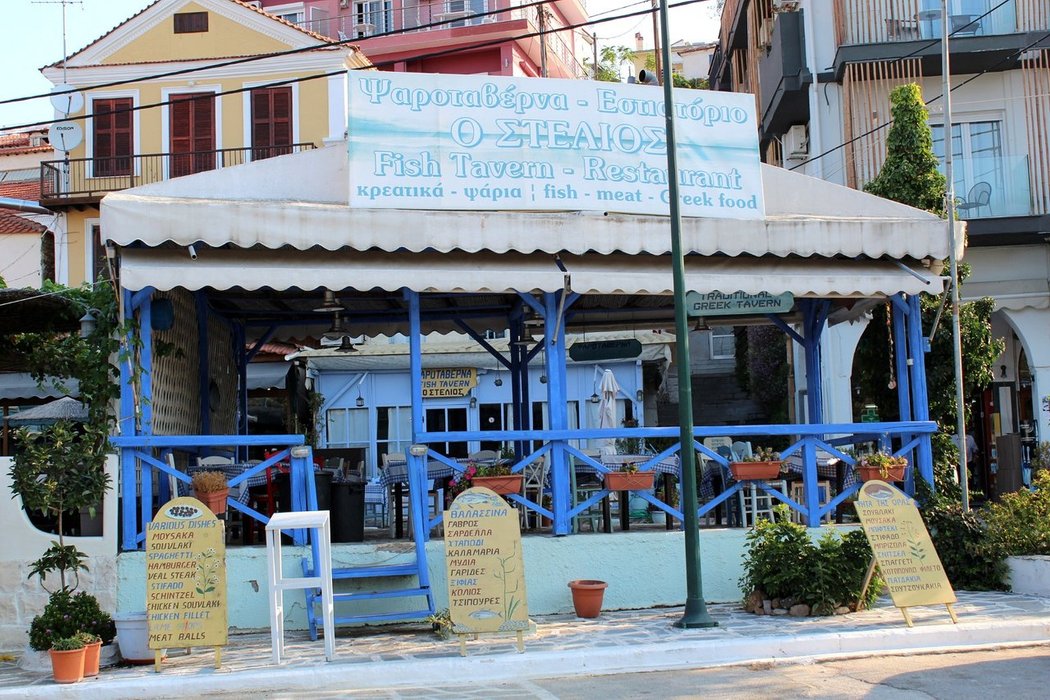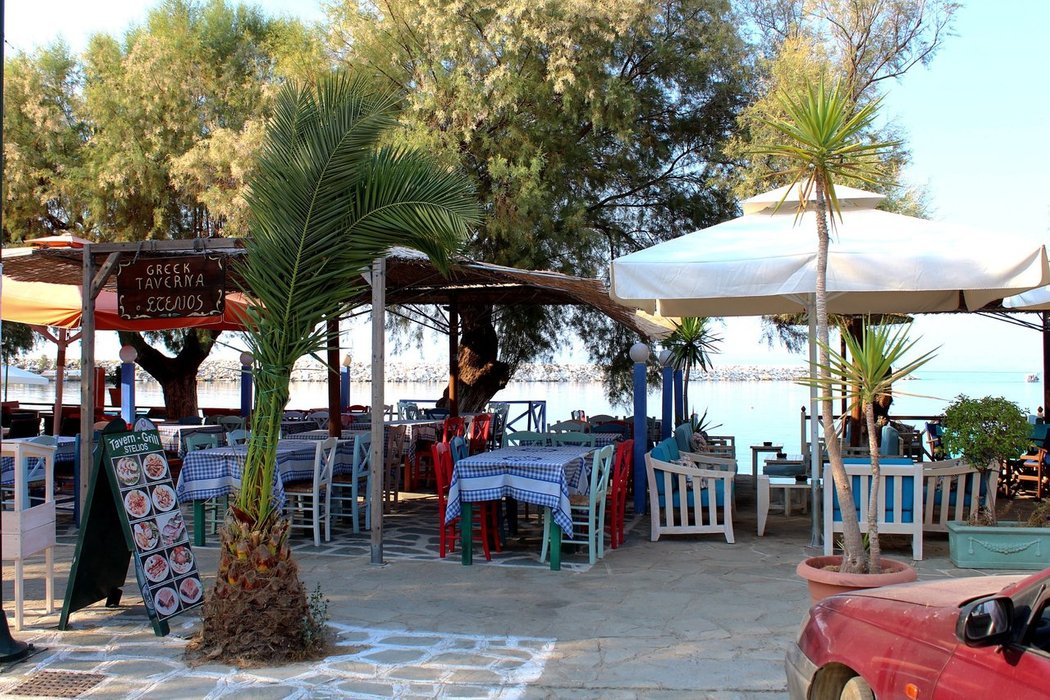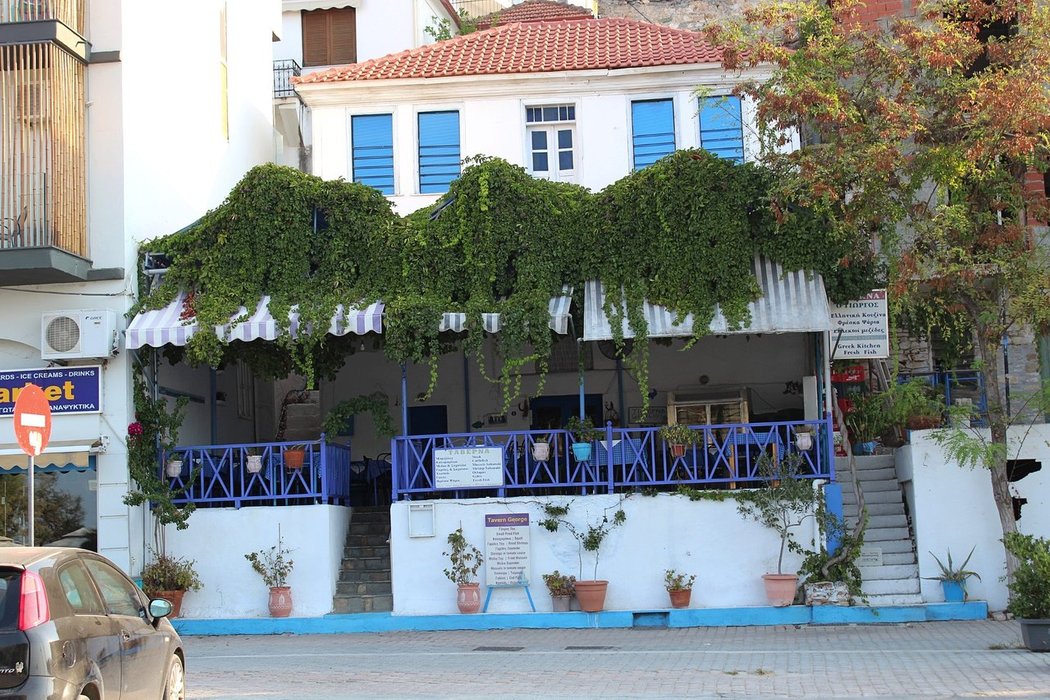 In Limenaria we reached the maximum regarding the tavern. Our favorite tavern, far from the sea and the tourist area. Tavern with the best traditional Greek food, just as the Greeks eat at home. In the middle of the street, it opens only in the evening.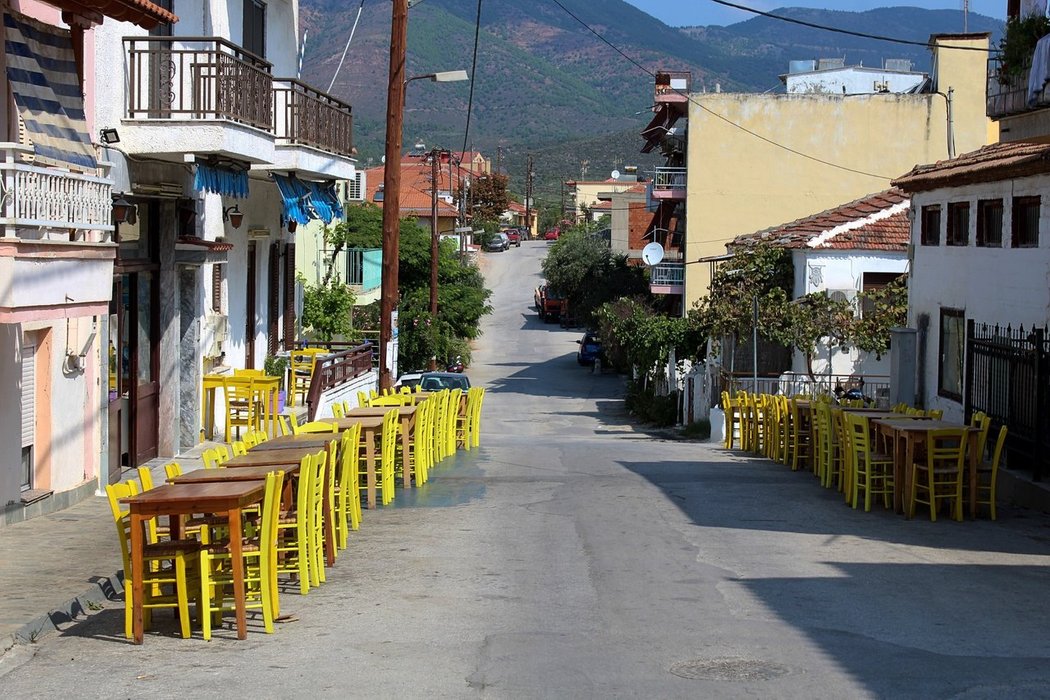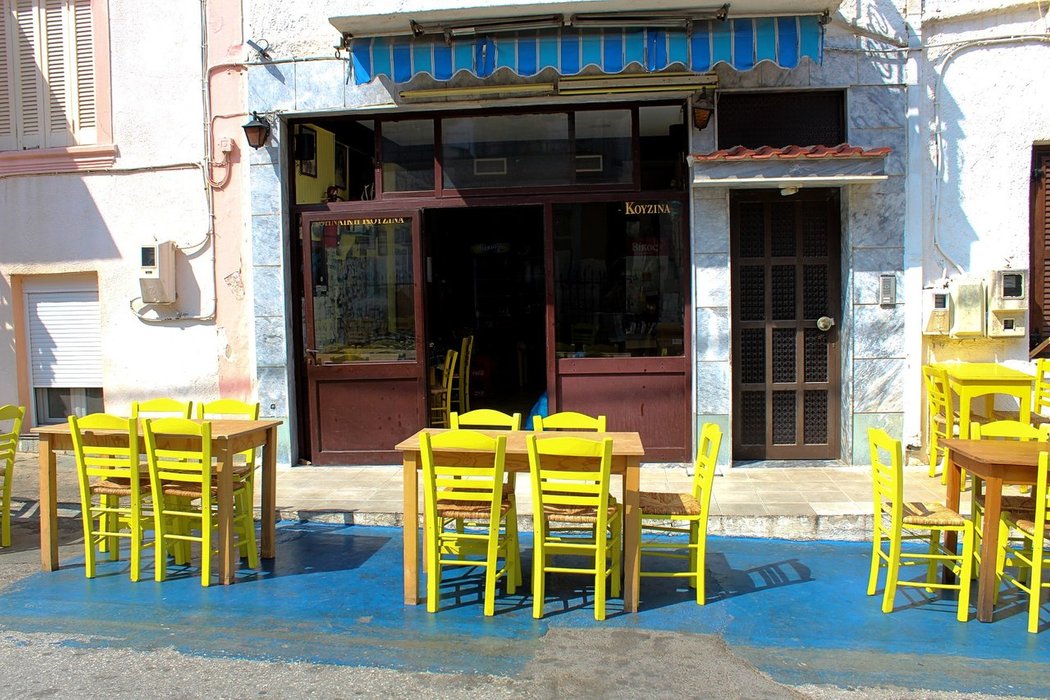 I must not forget though, the main purpose of the vacation in Greece is the sea. The sea is everywhere, you feel it even if you do not see it. From Limenaria you can see. From the city, from the shore, from the beach ... from orchards and forests.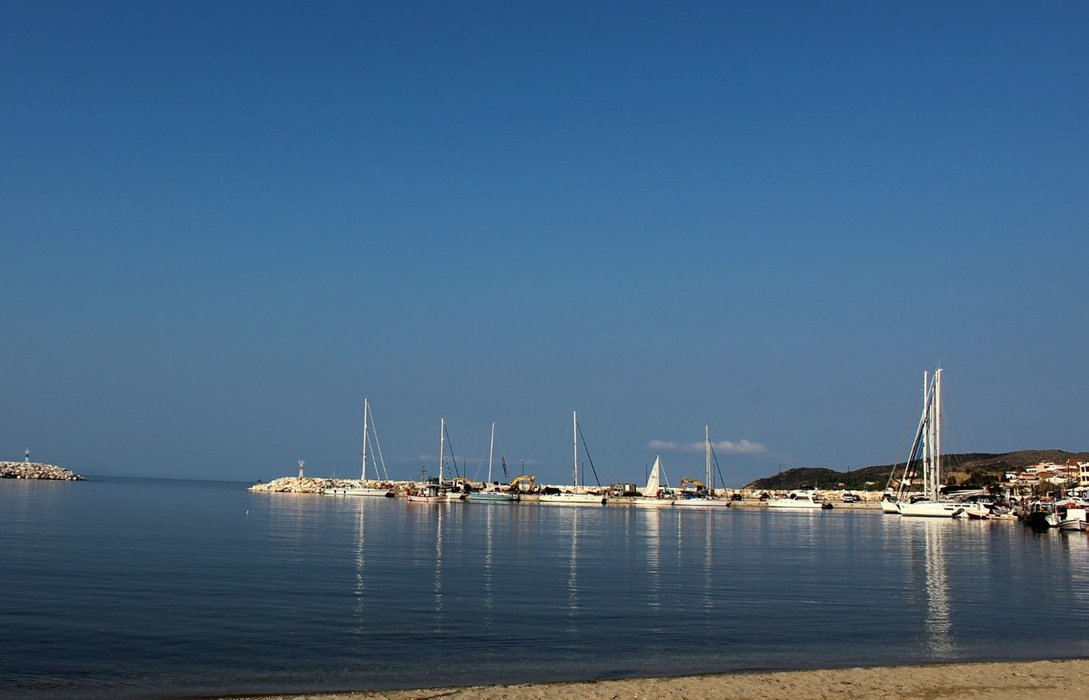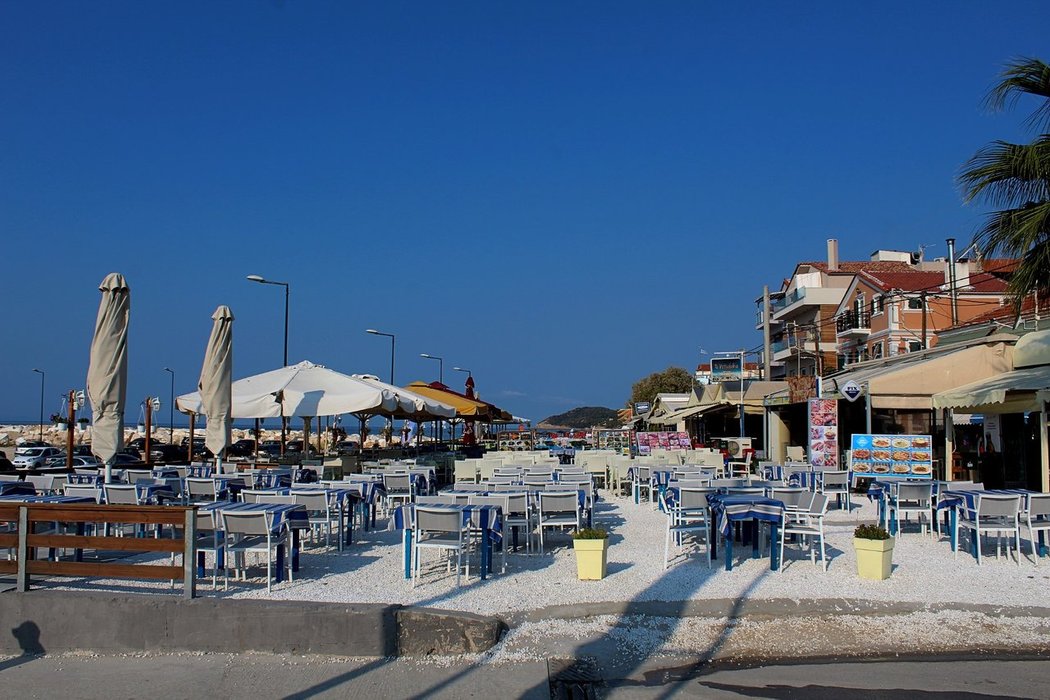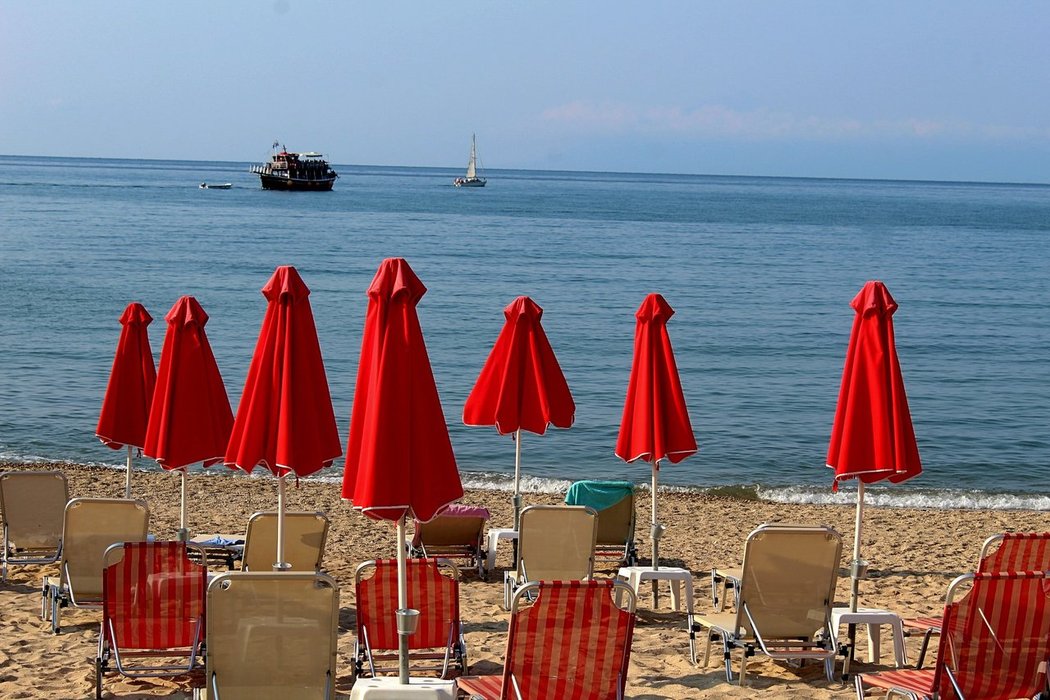 For me, as important is the ride as the bath in the sea or going to the beach. For this reason, Limenaria is a place where you deserve to live, it is a place where you can walk through pine forests or olive groves. The most enjoyable part is that each ride ends in ... great! It's great to have everything so close. That's all I want....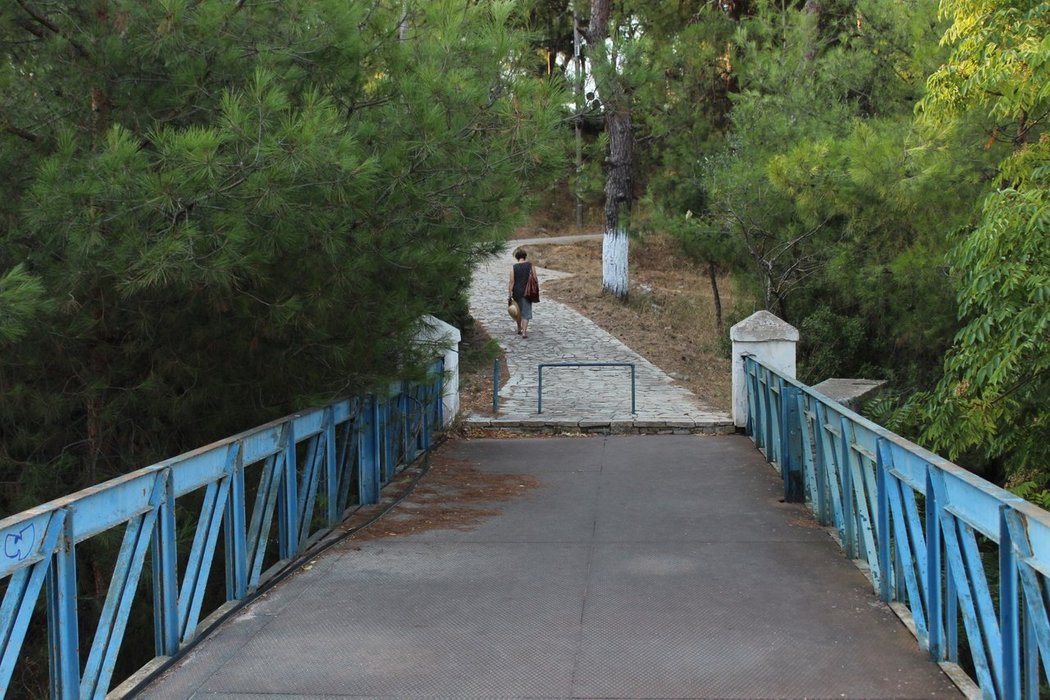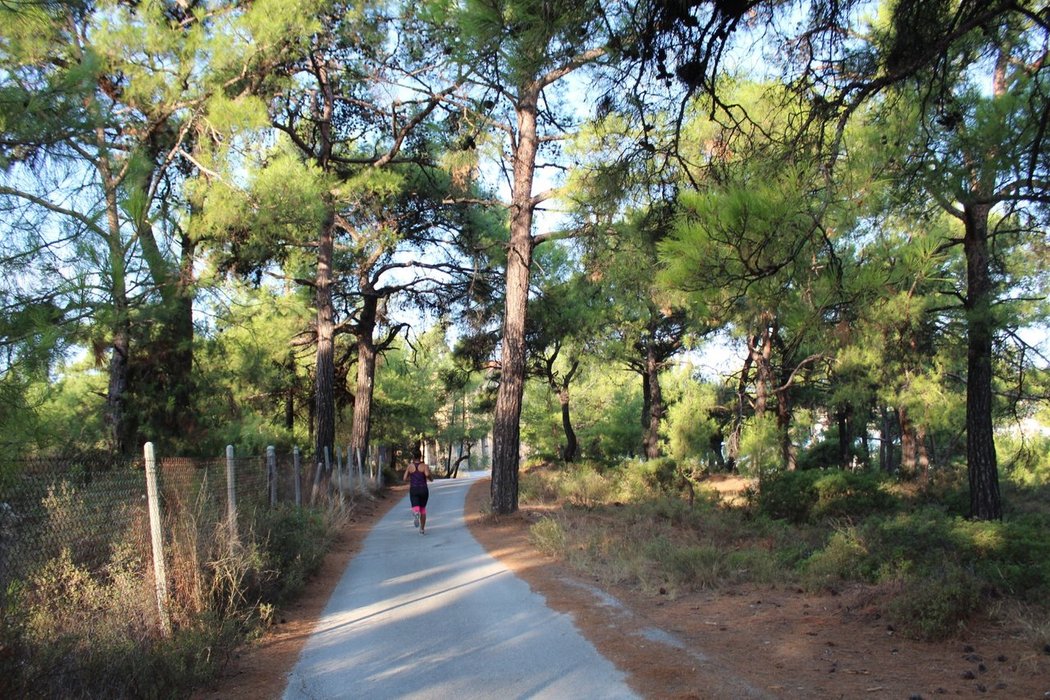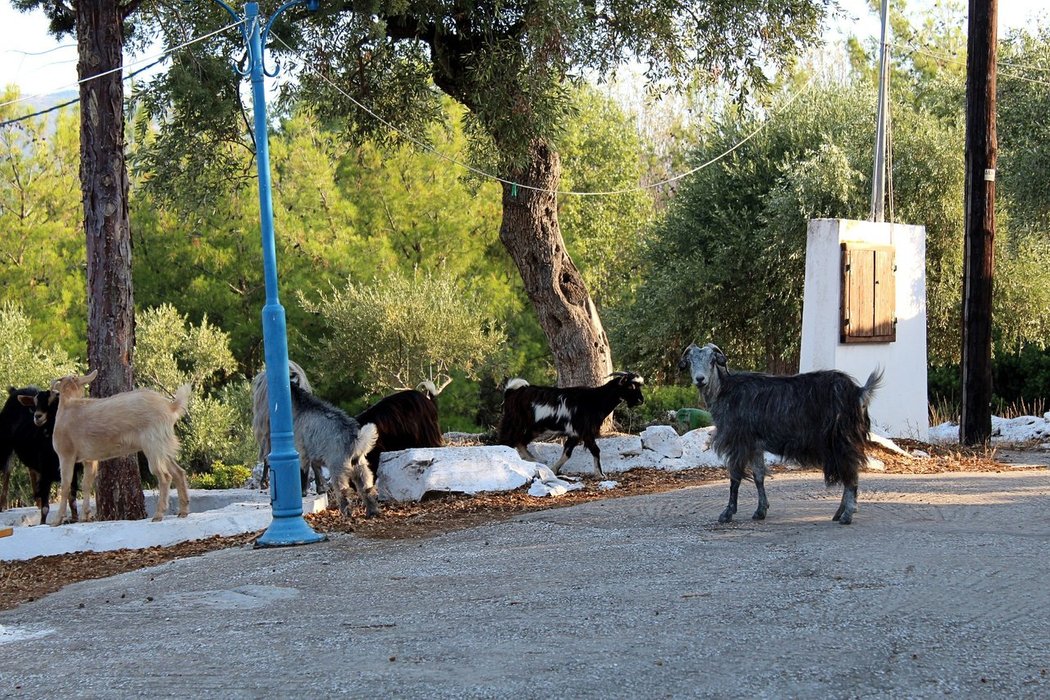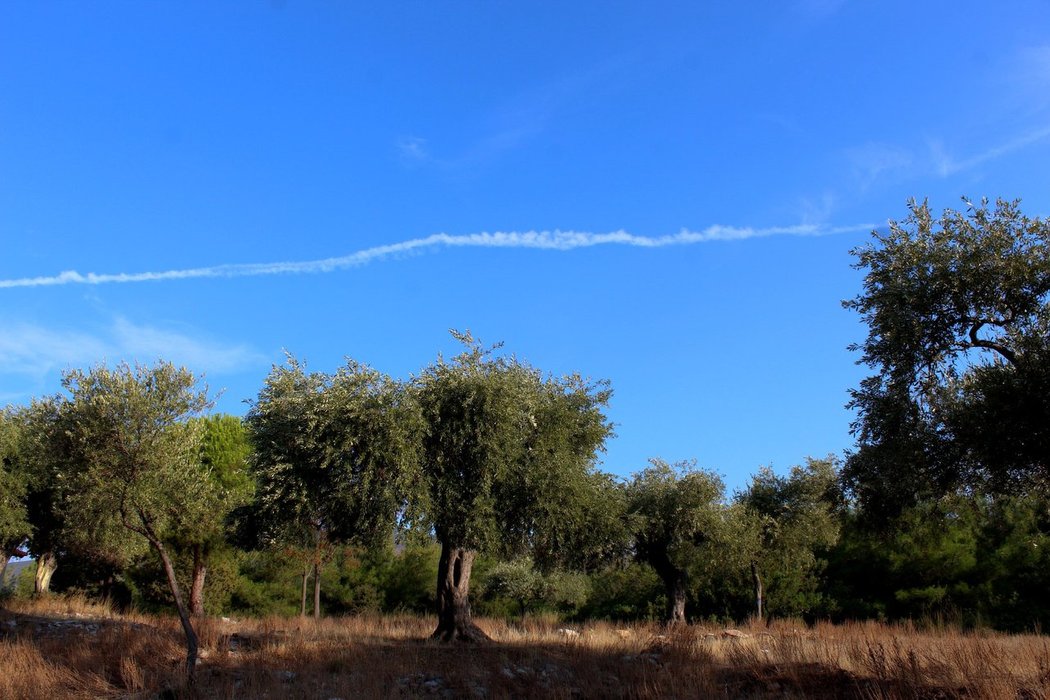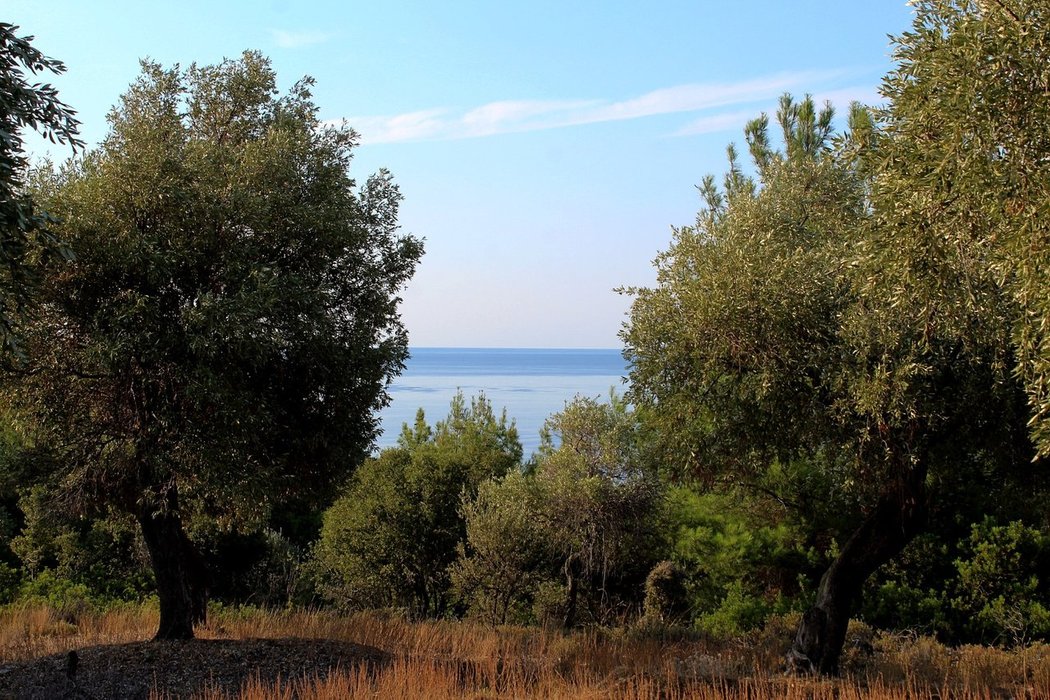 On the island of Thassos there are many towns and villages, all along the coastal road. The distances between them are not too big so sometimes you can walk it. That's what I do every day when I'm there. I get used to having breakfast in one place and coffee after another two miles of walking. This is the road between Limenaria and Pefkari that I will describe in another blog.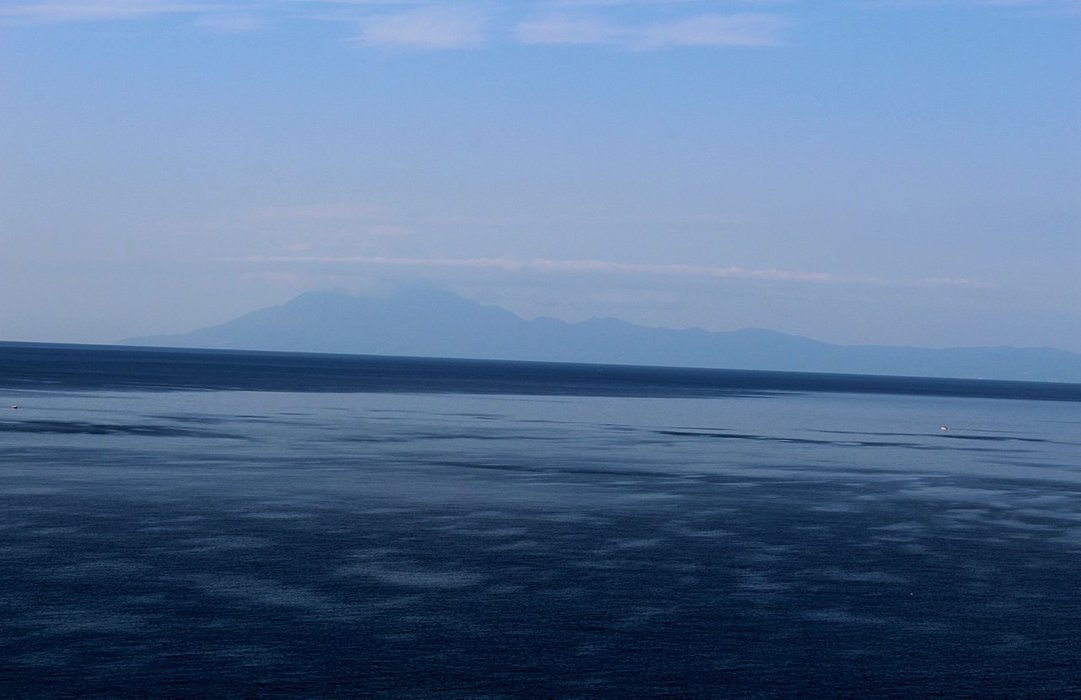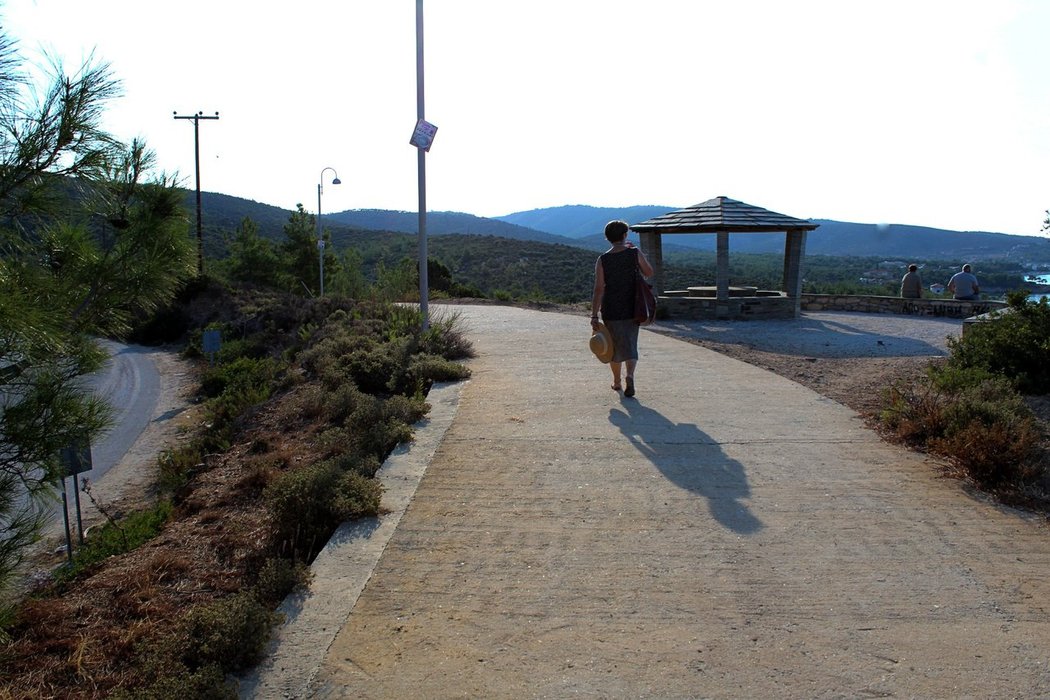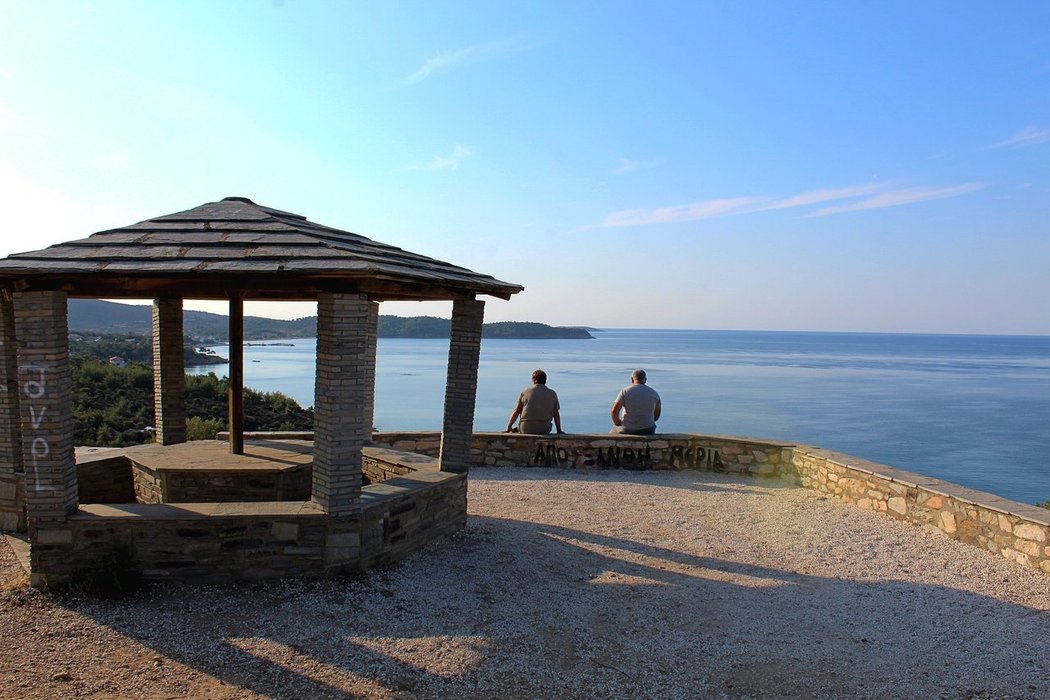 Limenaria, a place on earth, in Greece the one given with all the possible beauties. I look forward, every year, to September, to reach Thassos again.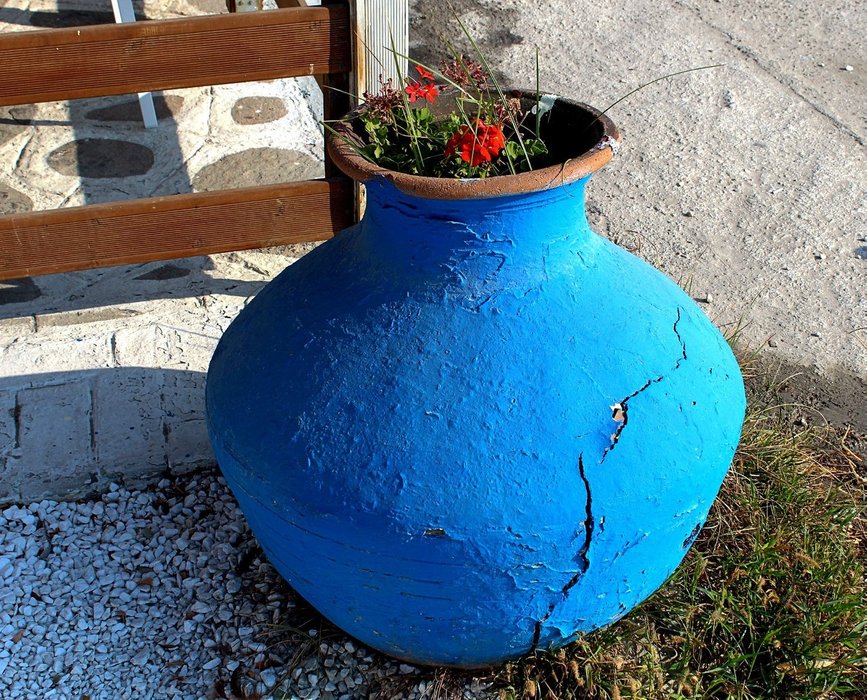 White and especially blue, the colors of Greece!

I once initiated a challenge called SAM. Something About Me. I thought it was good for our readers to know more about us and to understand better what we are posting. Well, SAM is dead but I still think it would be in everyone's interest to get to know each other better. This is the reason for the short presentation below!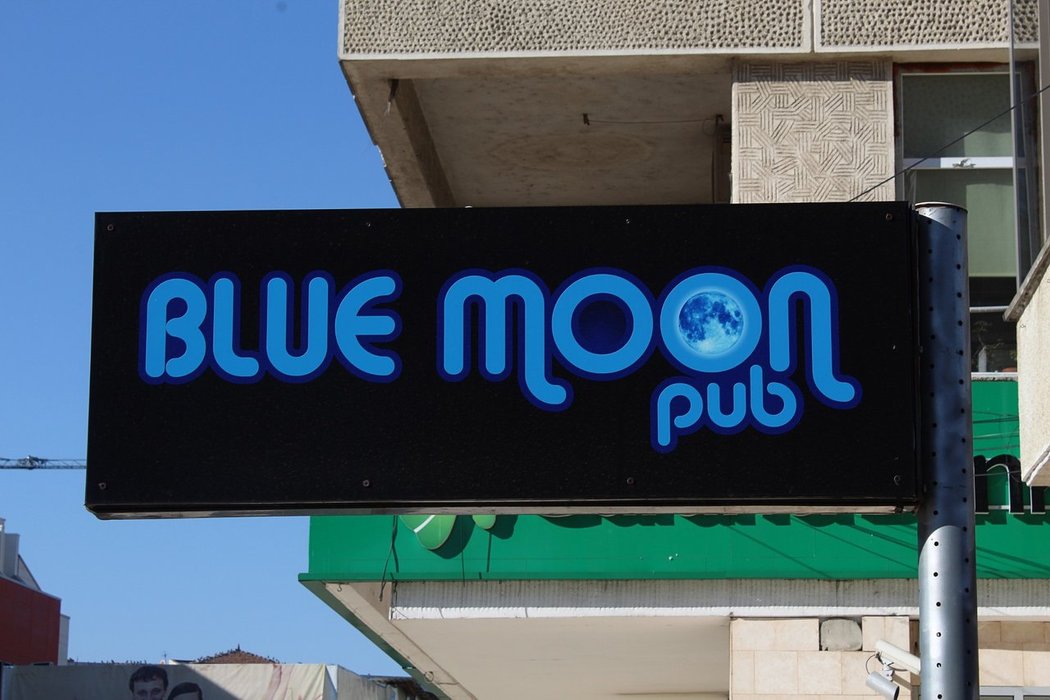 I am Dan and I live in Bucharest, Romania.
Born in 1954, married and retired. I worked in construction and banking system.
My passions: Art (film, music, photography, painting), Travel and even Cooking.
 
Romania is the sixth largest country in the European Union. Unfortunately, due to over fifty years of communism (1947-1989) and a reluctant transition to capitalism (1990 and up to now), Romania is among the least economically and socially developed countries. I hope this will settle quickly in the near future.
Instead, it is one of the most beautiful countries in Europe!


Don't believe the word, please check here!

| @bluemoon | Thank you! | Disclaimer |
| --- | --- | --- |
| | I made this post with passion, effort, and respect for you. I hope the result proves it. | Since English is not my first language, please forgive any grammatical errors. |