Beautiful sunny days. Autumn is now our host but fortunately, summer has not left us at all. A beautiful and warm Sunday as a summer day does not let us stay at home. The easy and pleasant way to celebrate these last days of summer hidden among autumn days is to walk.
This beautiful Sunday is happening in the city of Iasi in Romania. Iasi is famous in Romania for its churches and monasteries, there are over one hundred churches. However, the city's symbol is the Palace of Culture, a famous palace in Europe. It is now a museum and is highly appreciated by tourists who visit these places.
All walks start and end at the palace or in his wonderful garden. I can't do otherwise.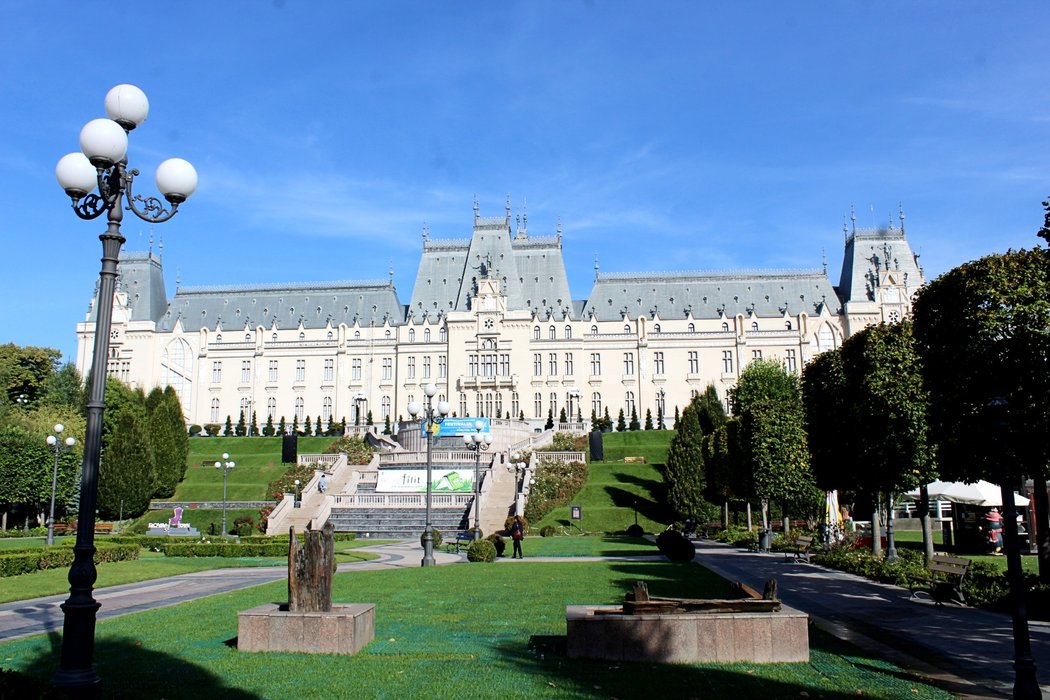 The most pleasant walk is always when you start in the morning. The park is deserted and can be admired quietly.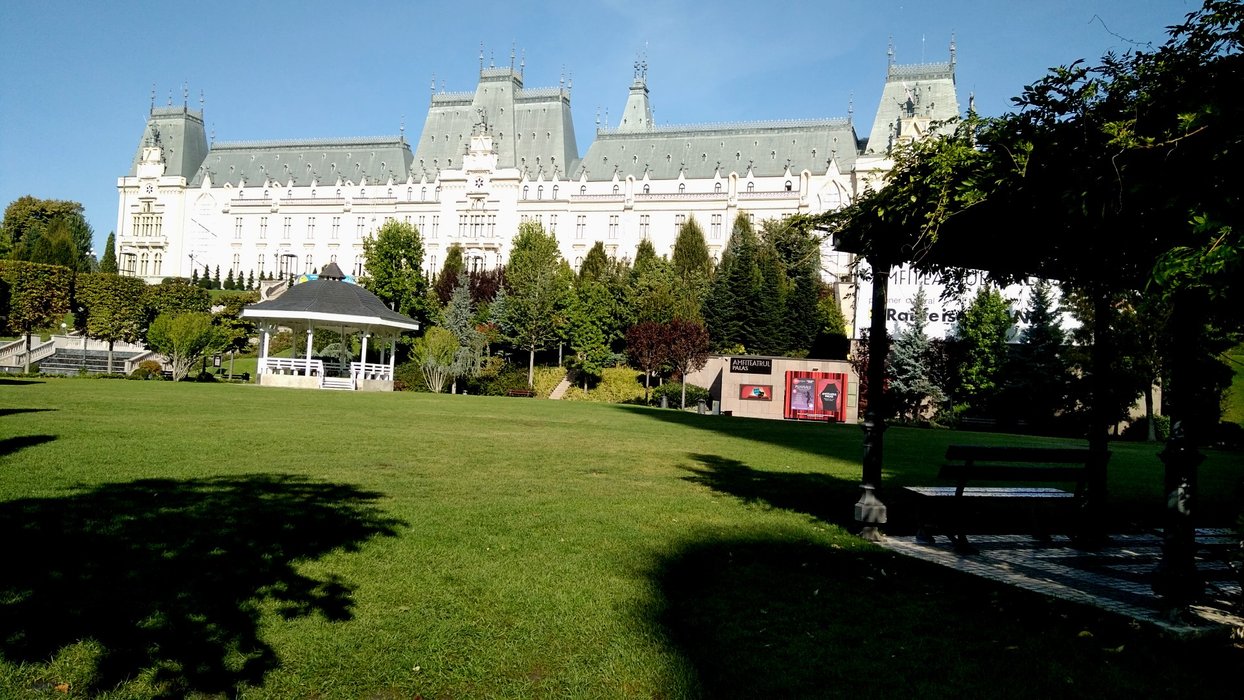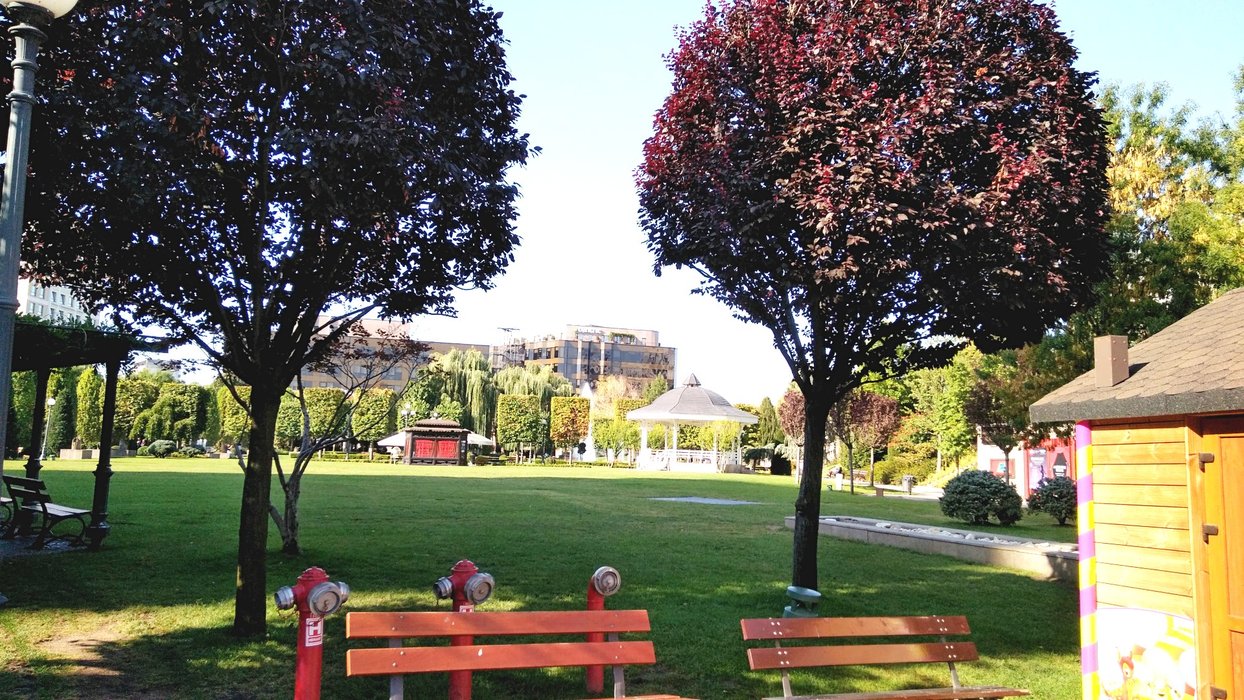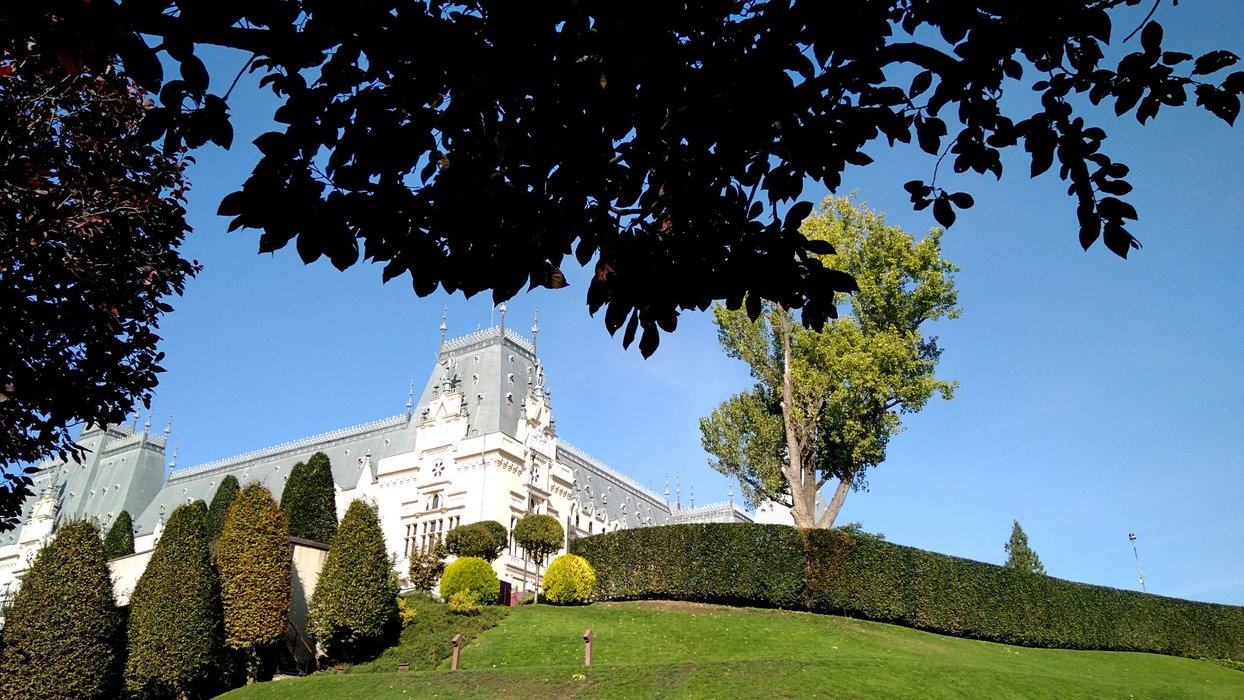 The carousel is empty. The children have not yet awakened, in a few hours here will be a lot of movement. Now I benefit from the quiet of the morning.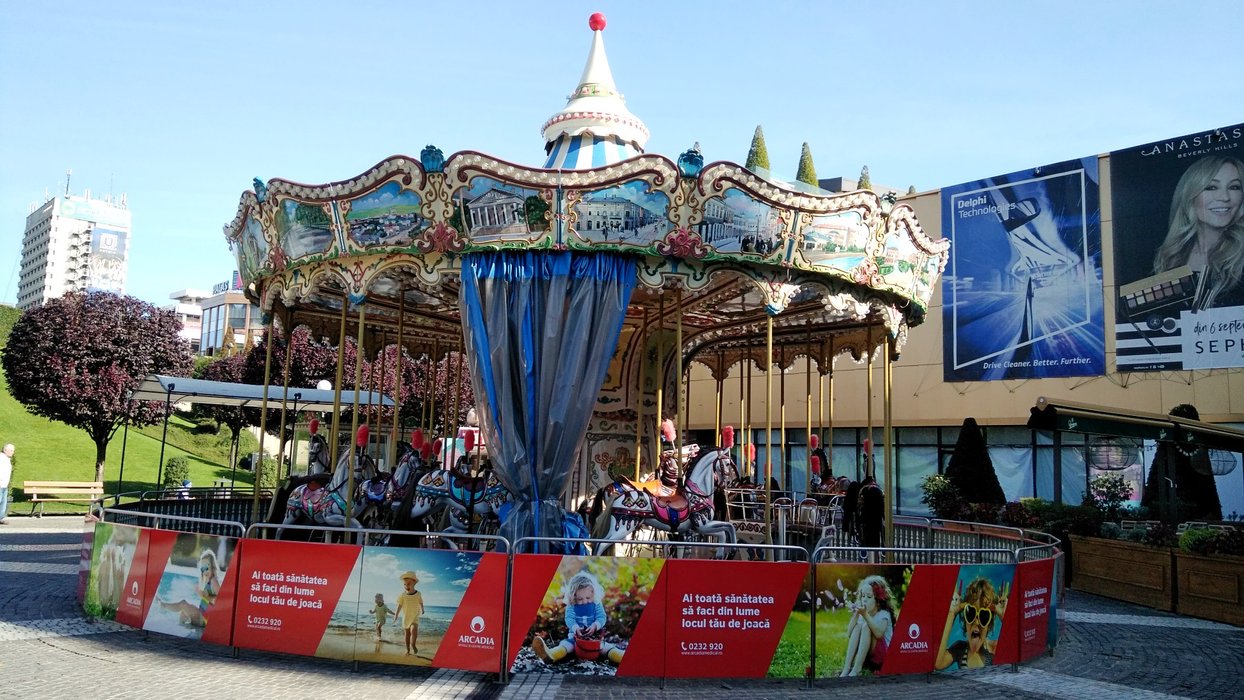 This assembly is built on two levels, the garden is below. We go up the stairs to reach the main plateau, towards the city center.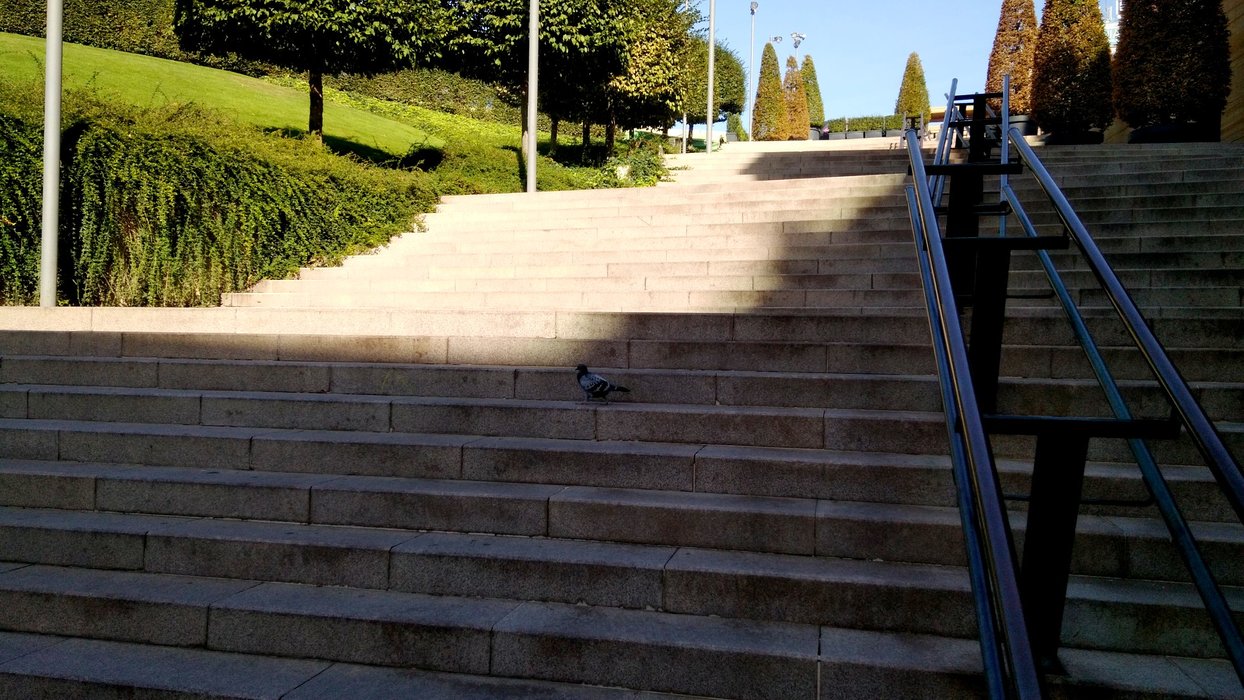 At the top we have another view and a surprise, a fair. We need to get closer to see what it's all about.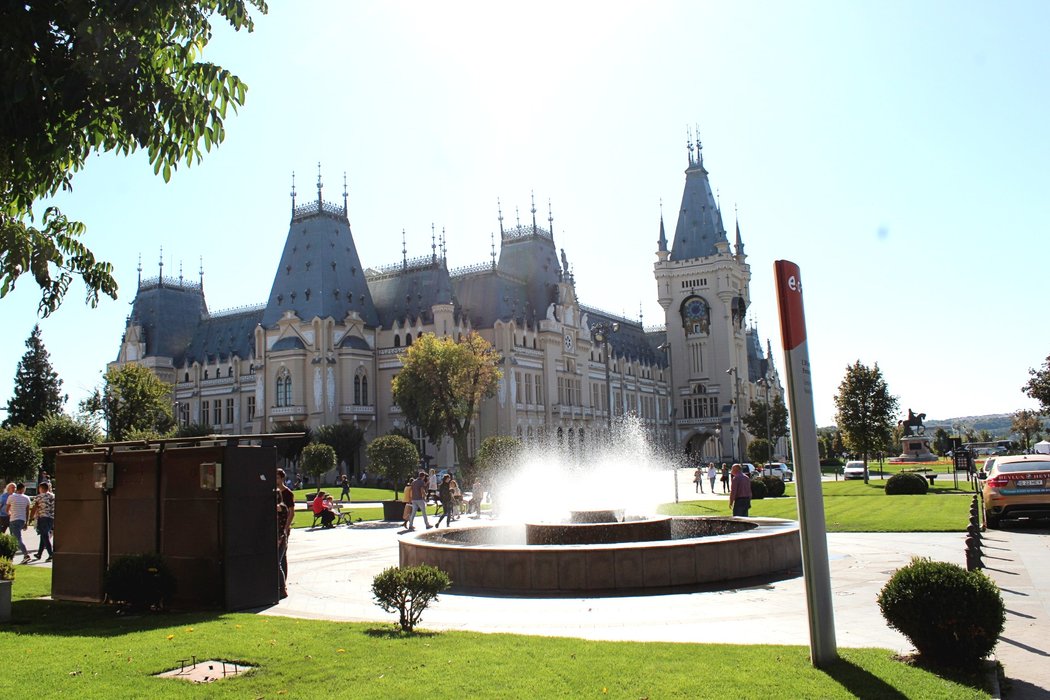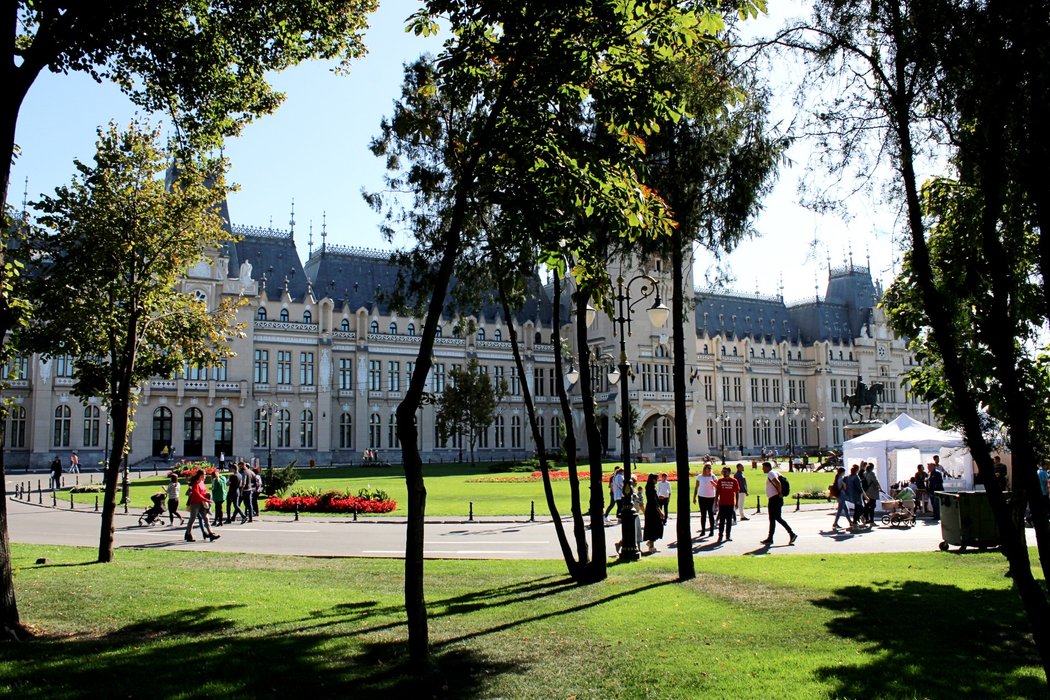 A wine fair
The Republic of Moldova is neighbor to Romania in that part. The Republic of Moldova was a Romanian region in the past, then it was a province within the USSR and now it is a small country in Europe. The Republic of Moldova is famous for its wines. Now the wines are here, in this little fair where they can be tasted and bought.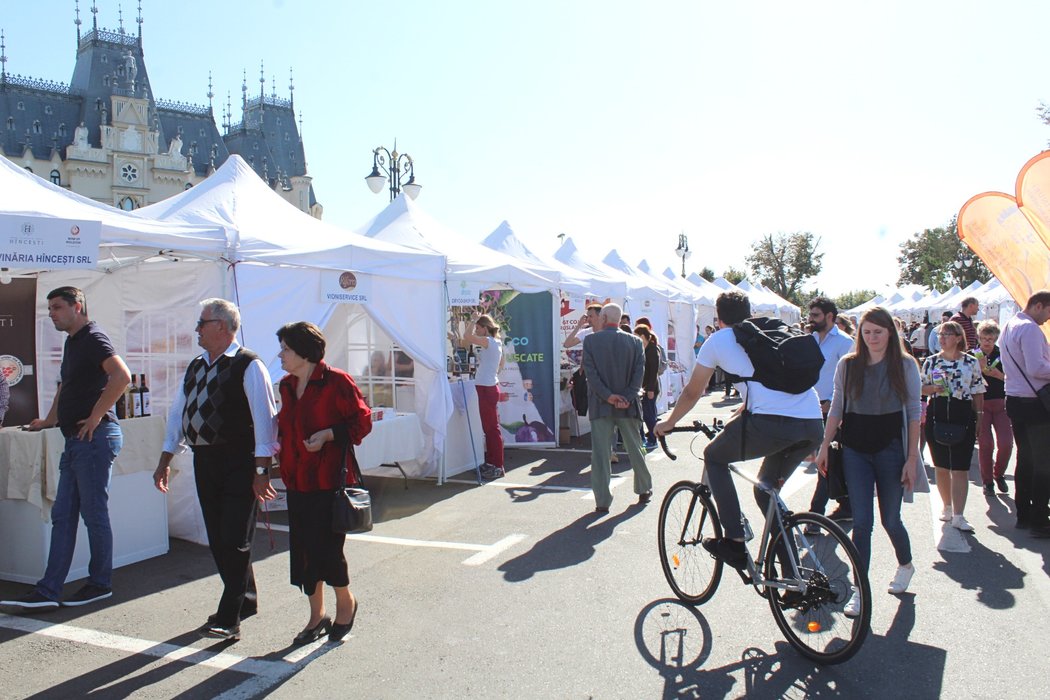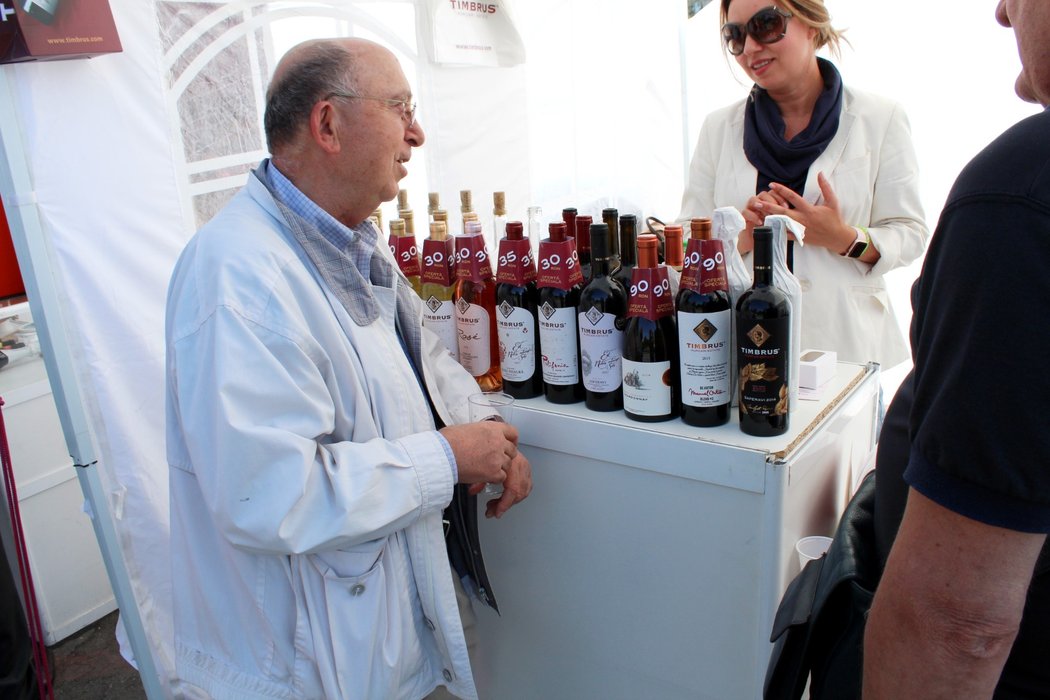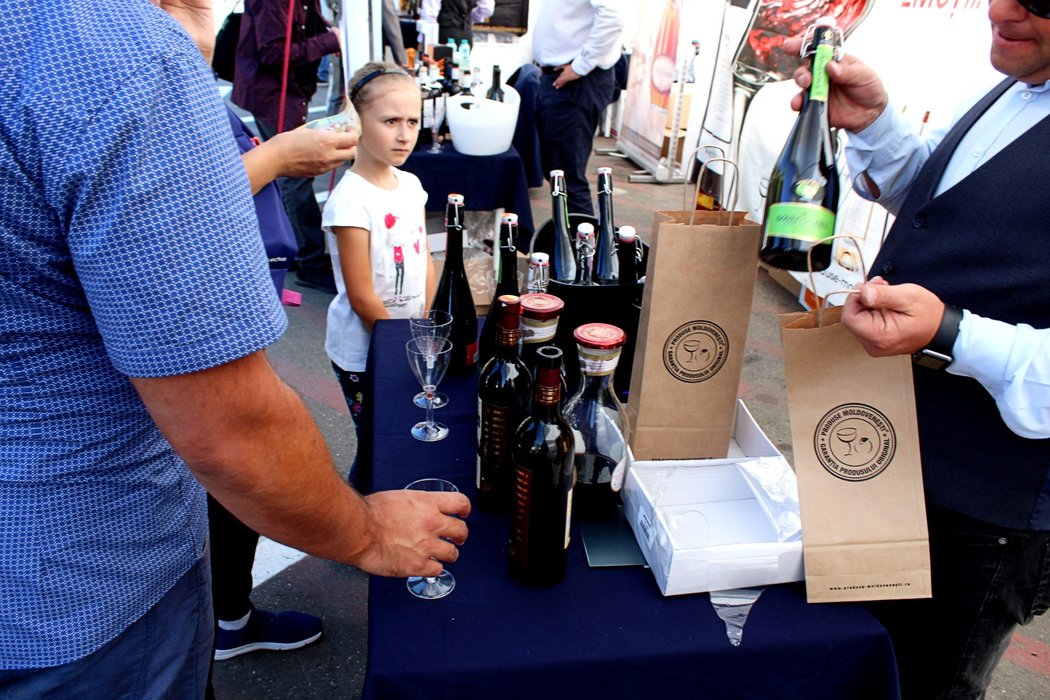 Wines and cognacs, all kinds.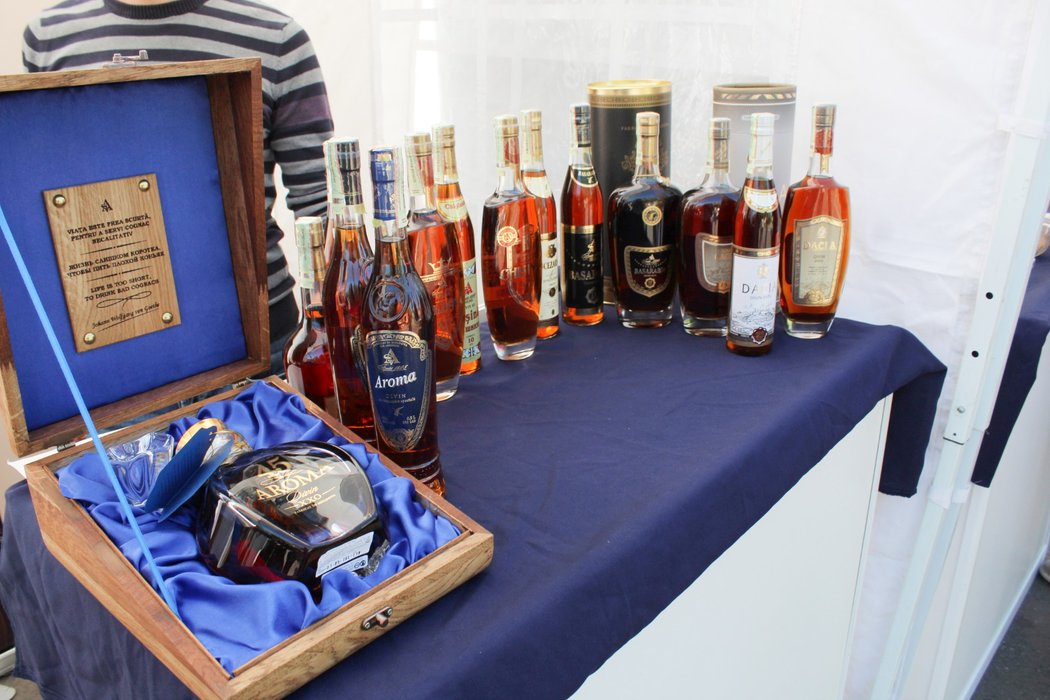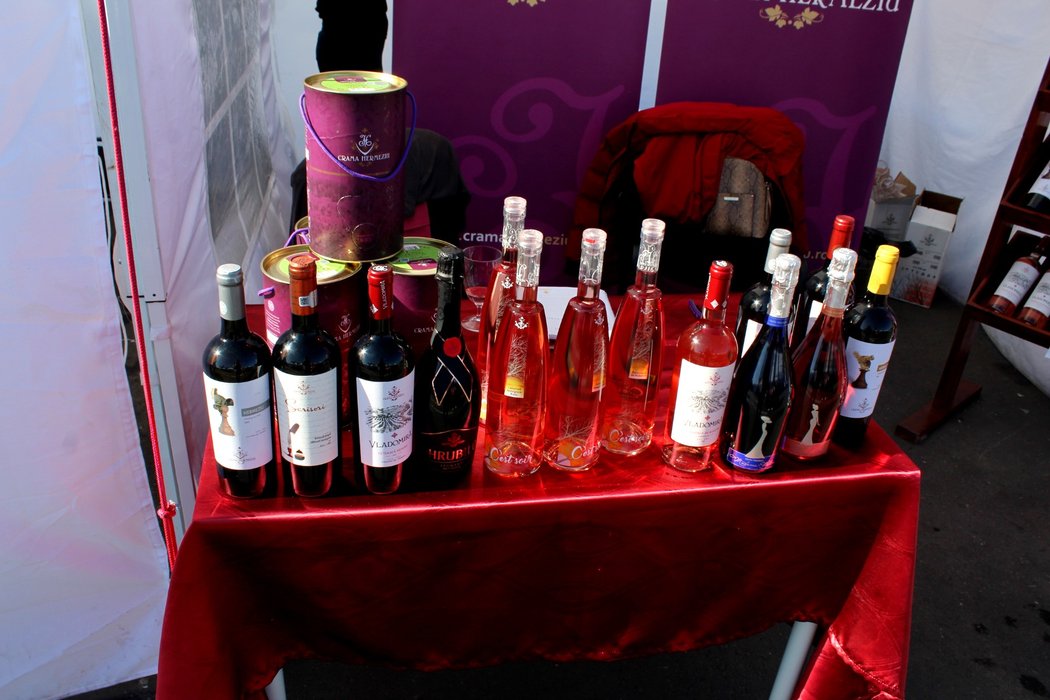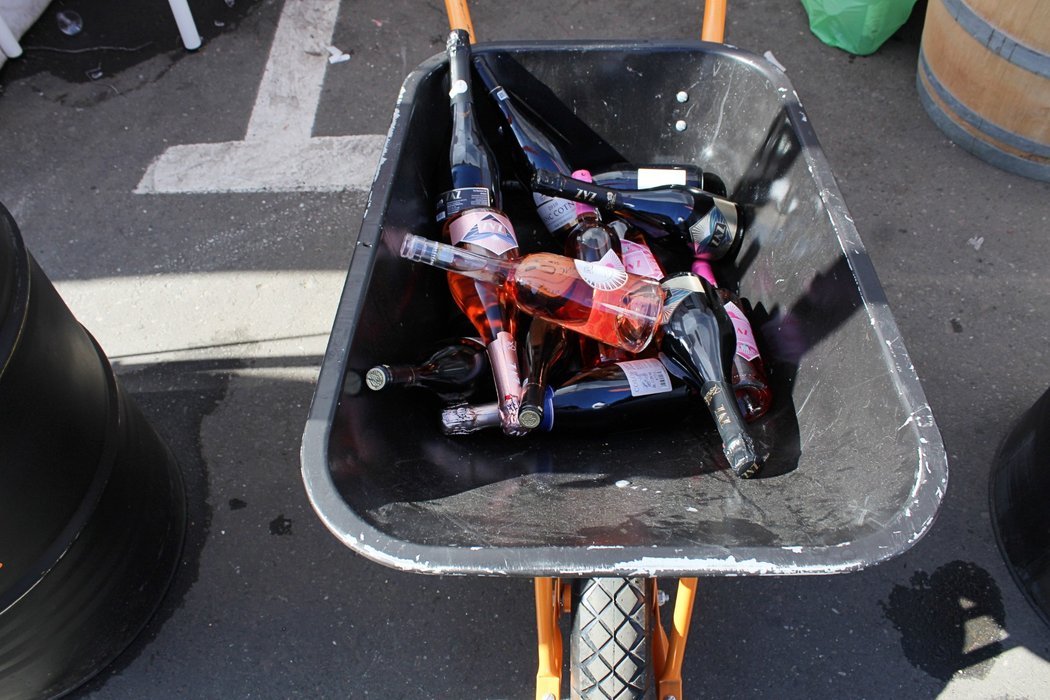 You don't have to stay long at this fair because there is a risk that you will not be able to leave from there, the wines were far too good. Having tasted too much nor do you know your feet don't listen anymore.
The day was very beautiful and many things to see and do. I remembered my favorite street in Iasi, called Alexandru Lapusneanu. Fortunately, the city is small, the distances are small and so you get to the important places quickly. In a few minutes I got to where I wanted to be.
Alexandru Lapusneanu Street
It is a holiday here, the feast of Alexandru Lapusneanu Street. Very curious to see how it is. First of all, different stalls. With everything for everyone. Kids are the best buyers!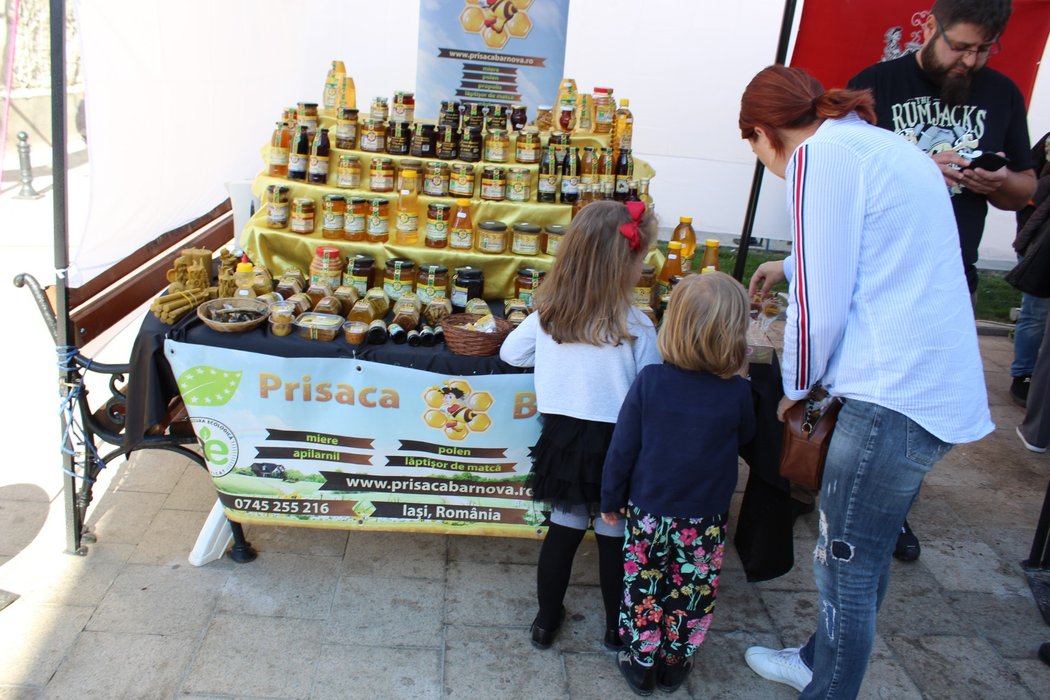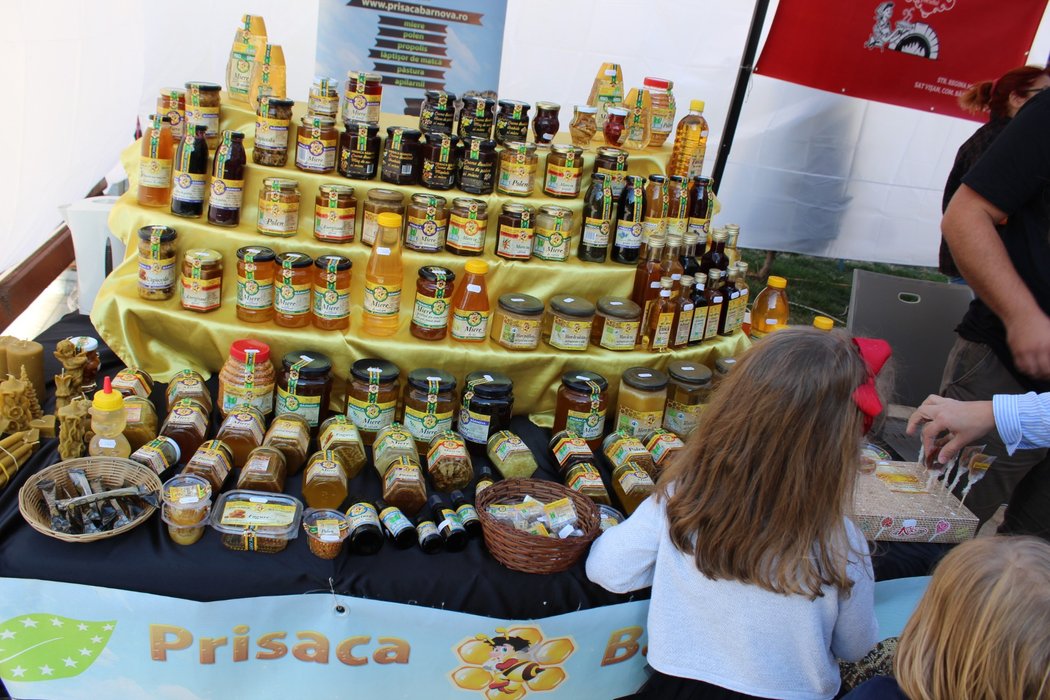 Ceramics. Never miss these little fairs and holidays. Ceramics are highly appreciated both for their beauty and their usefulness.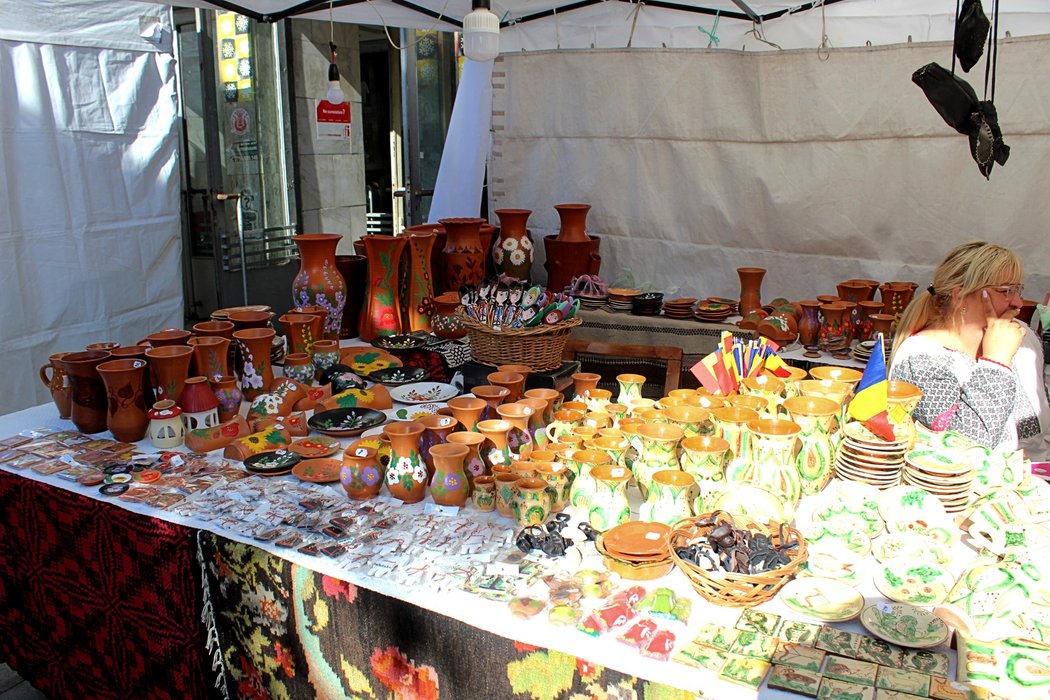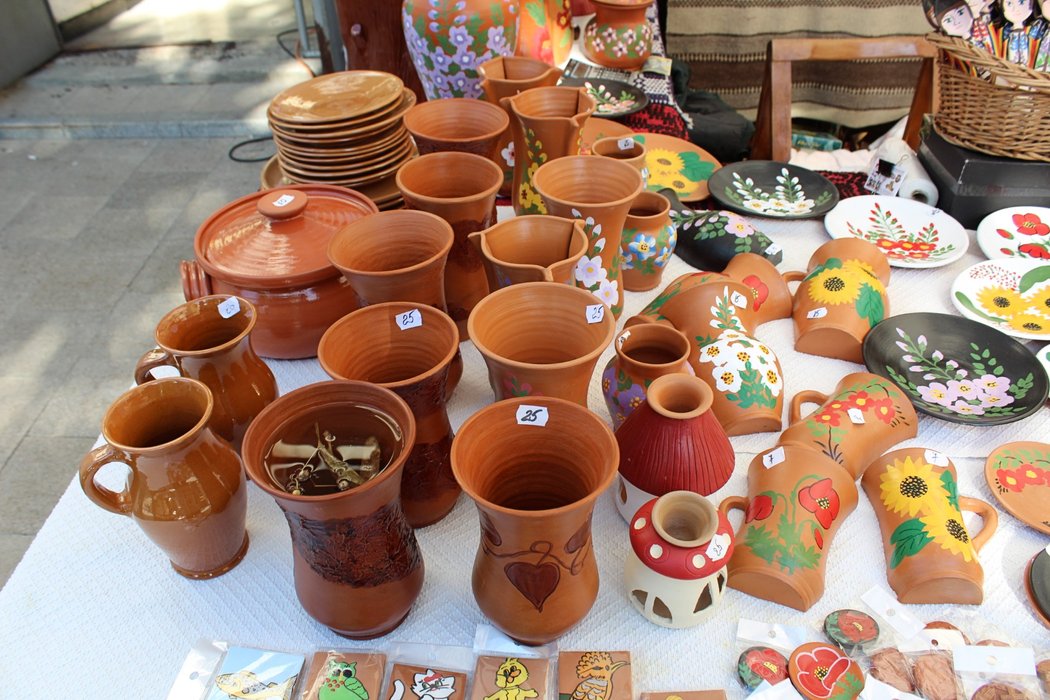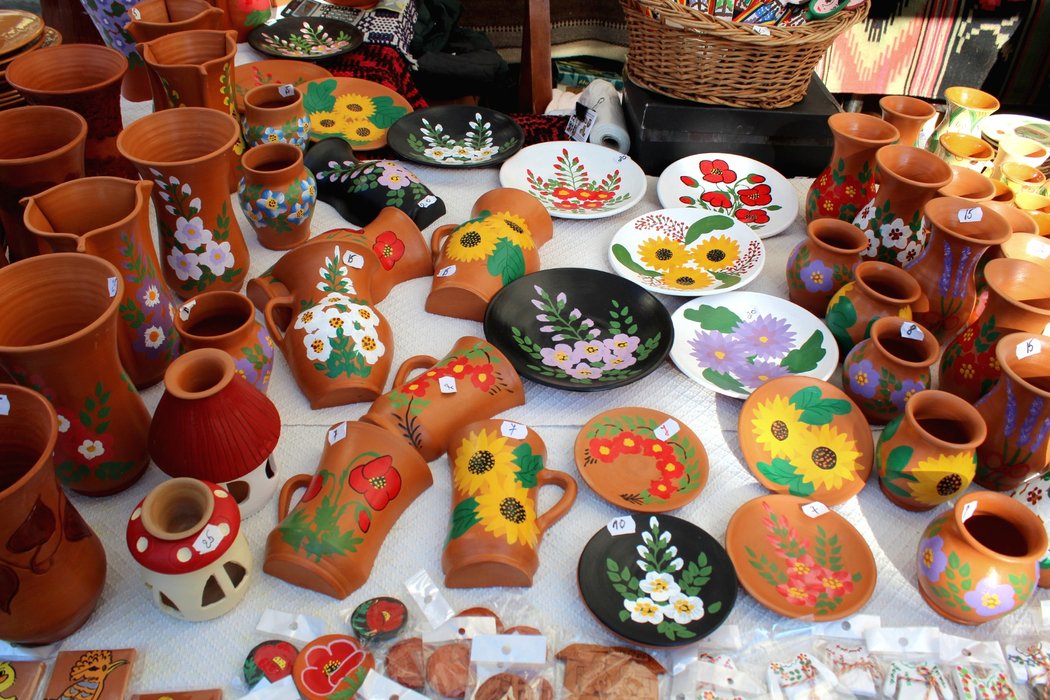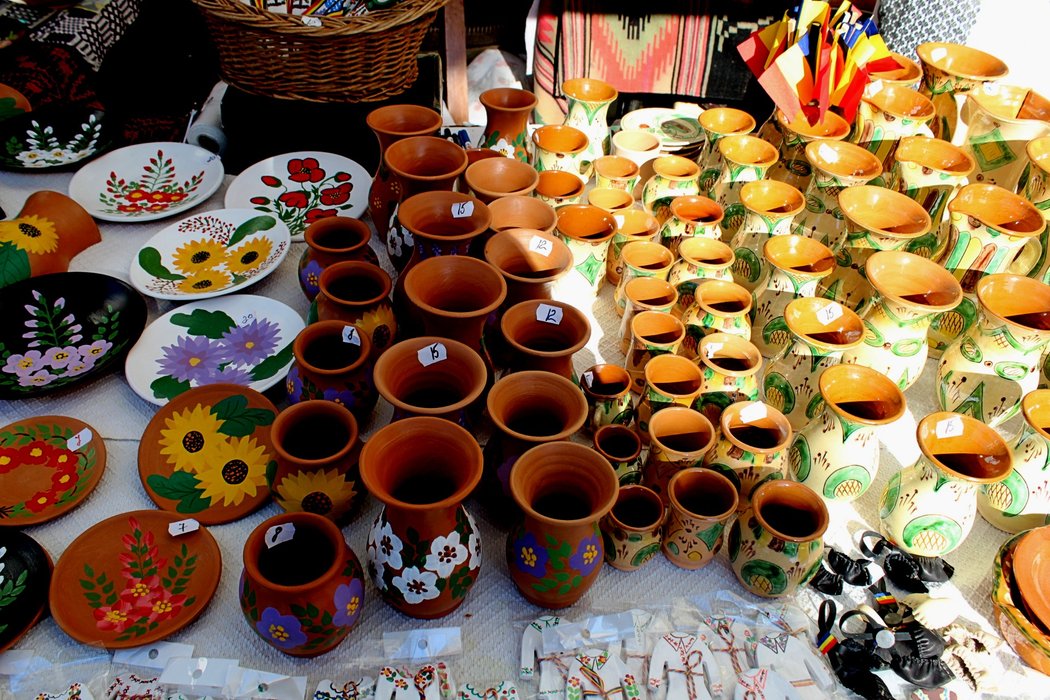 Popular art. Like ceramics, it is highly admired and sought after.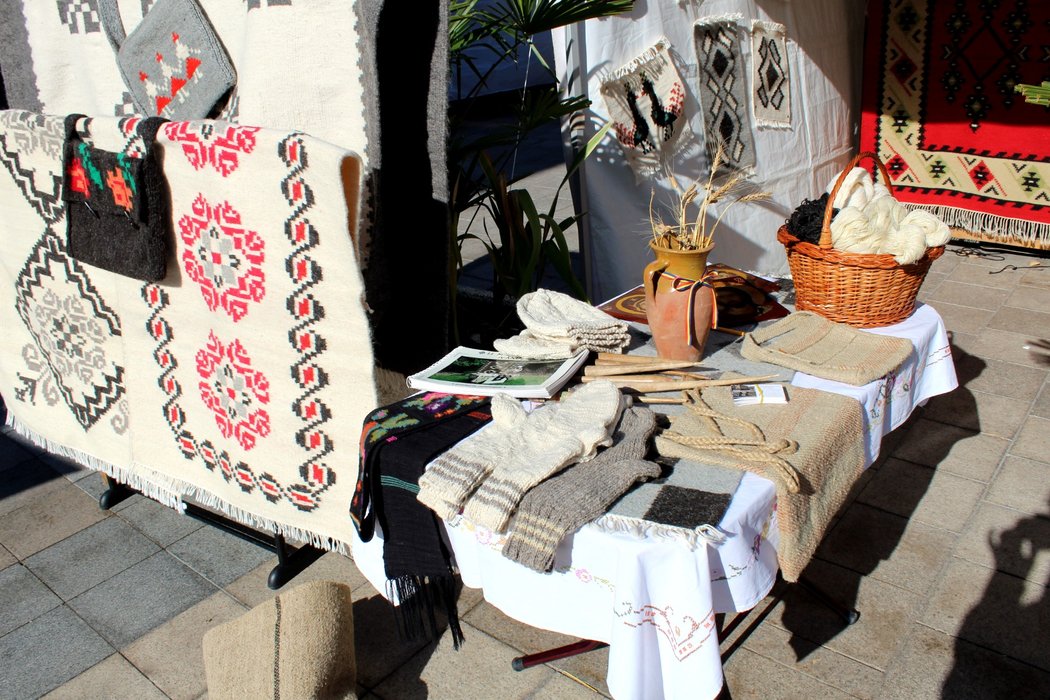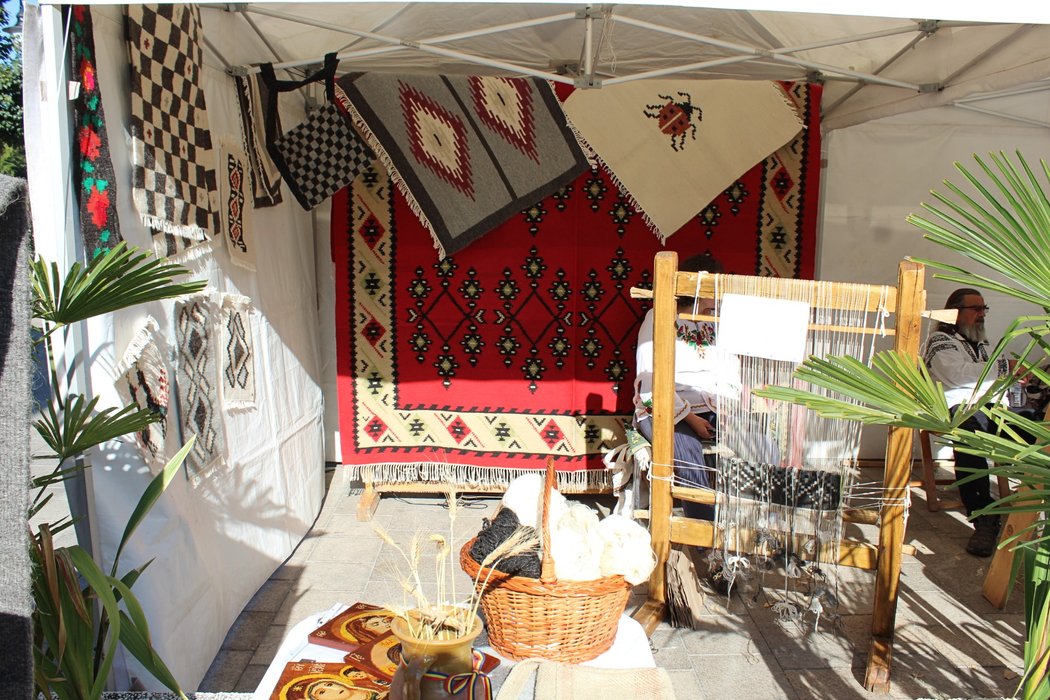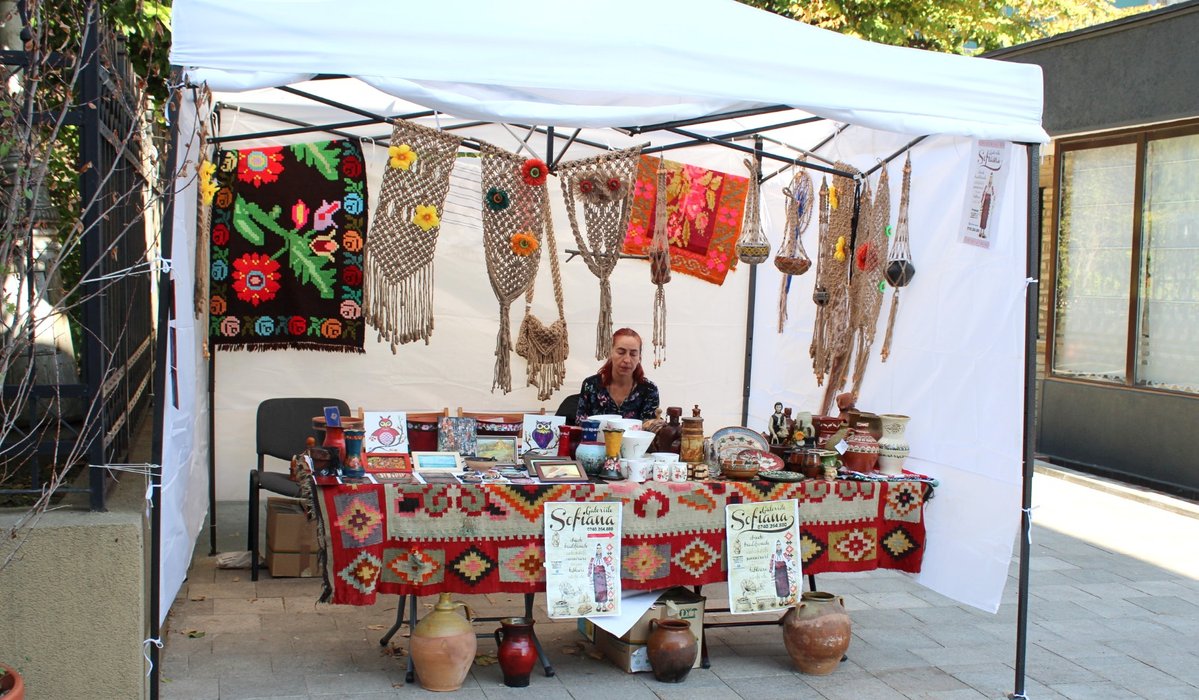 To bring life and color, movement and surprise, the organizers of this holiday also brought popular artists, singers, and dancers. Music and dances in the villages of our country.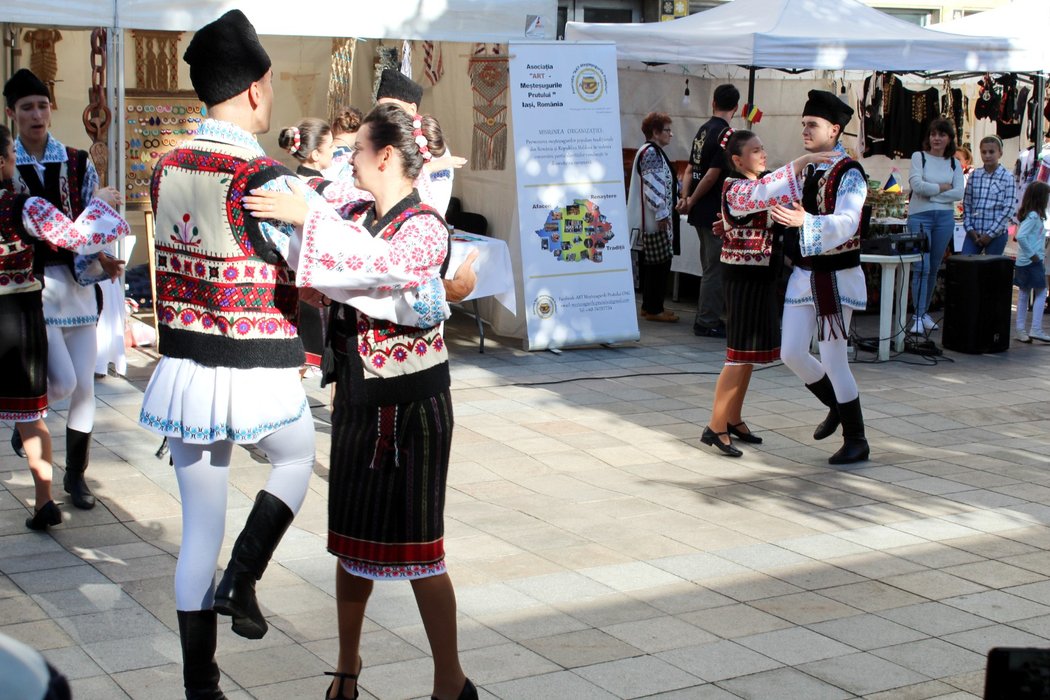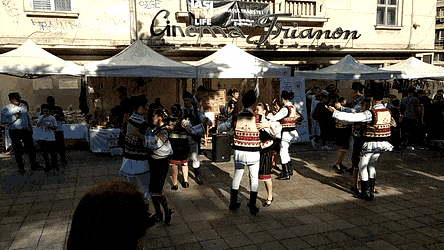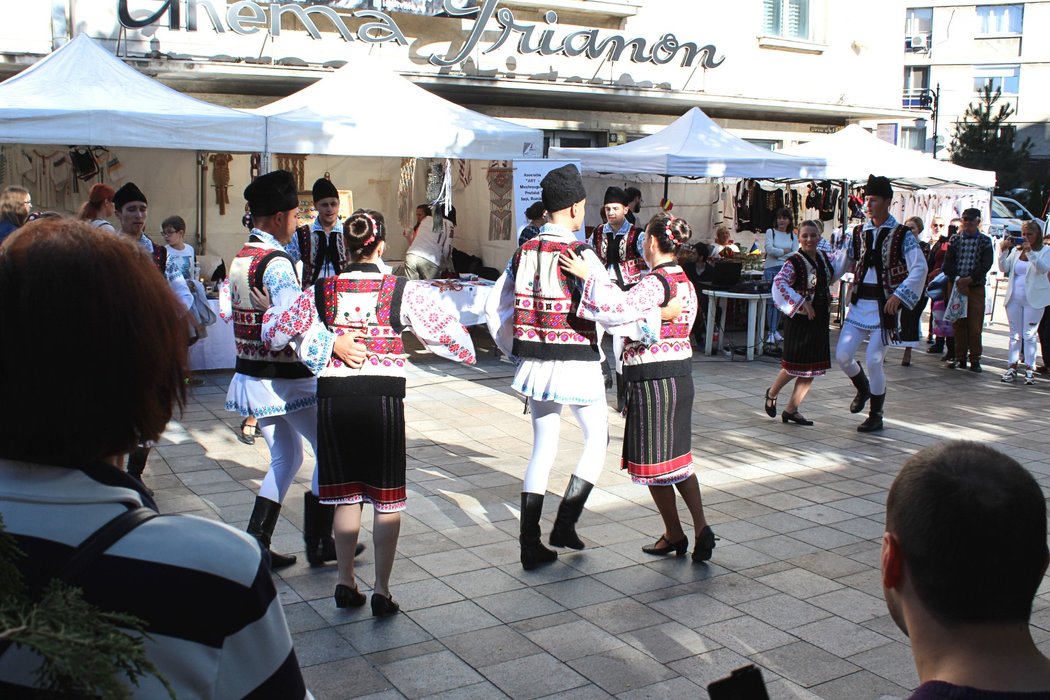 Obviously not everyone tastes such a show and then it must be an alternative, especially for the younger ones.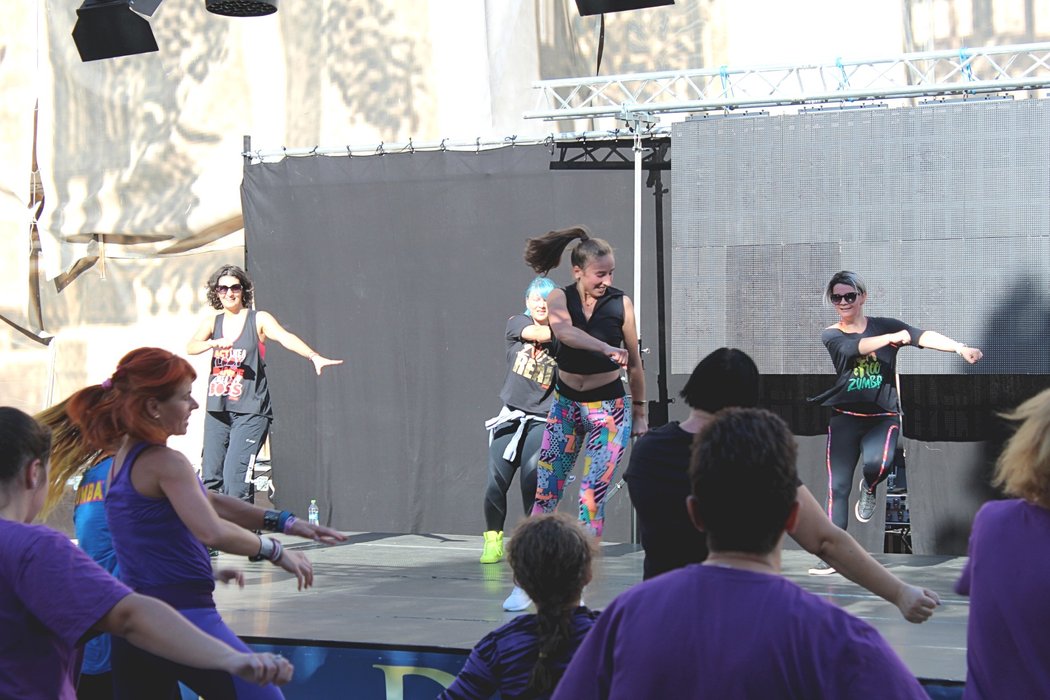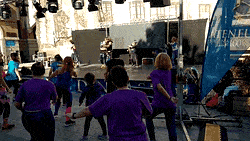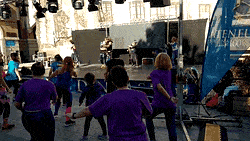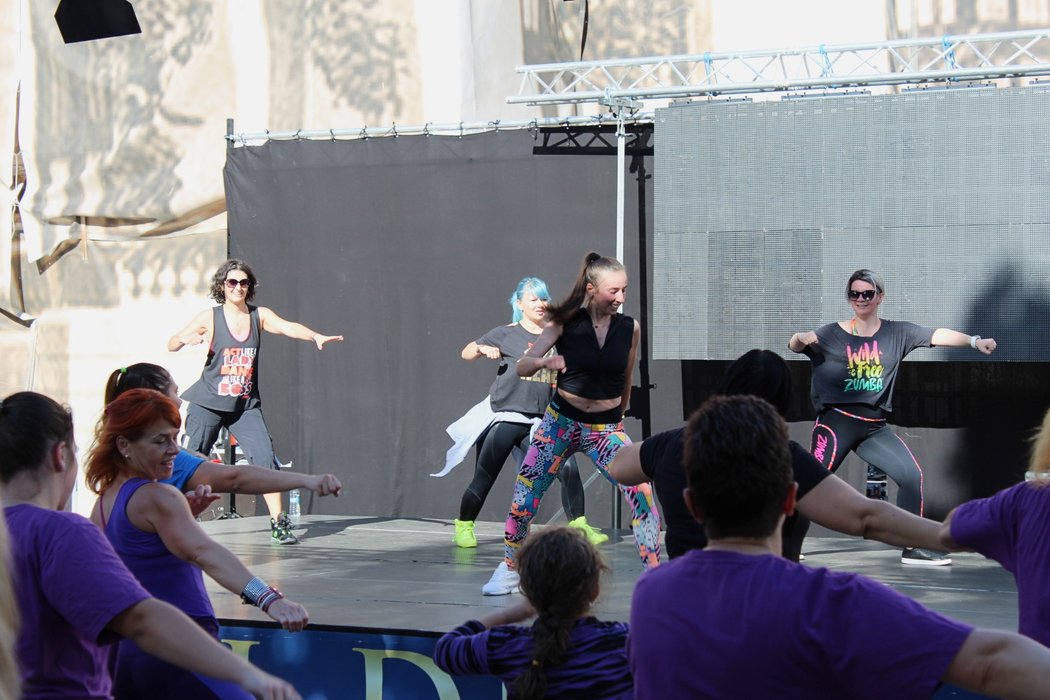 Antiques and small objects only good for gifts. Prices are low and worth buying. I bought a few small copper vessels, my wife loves such objects.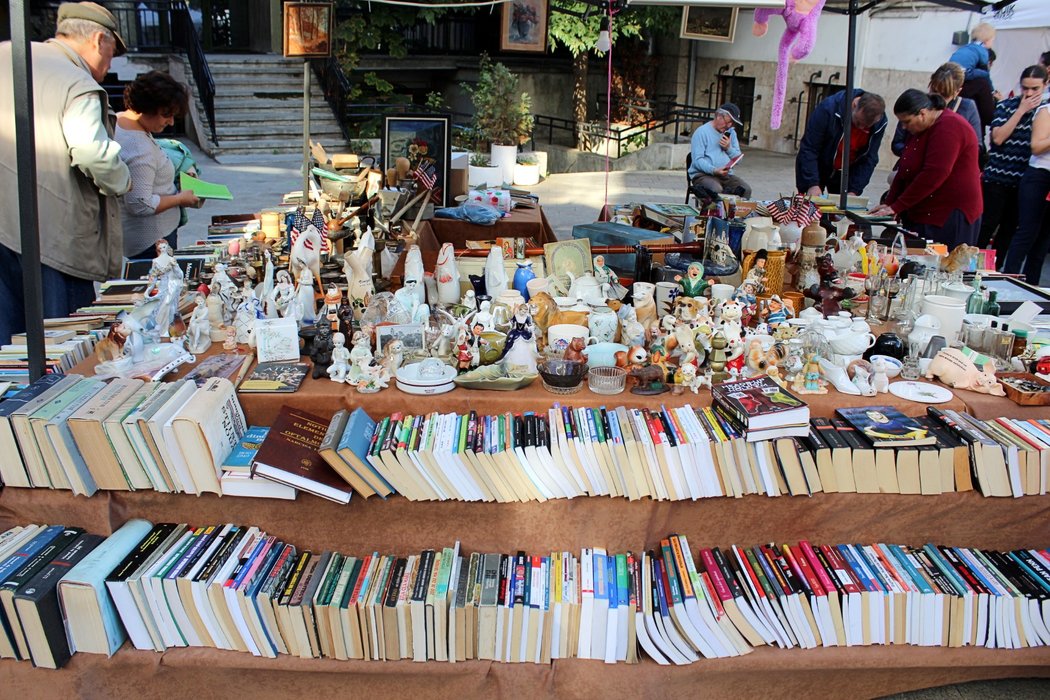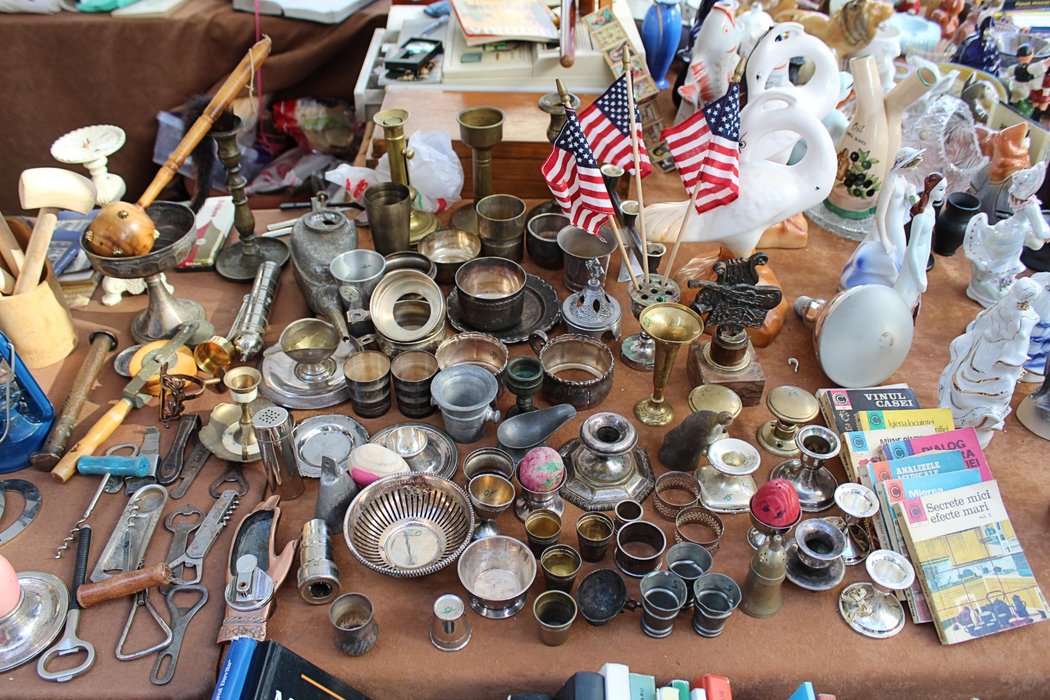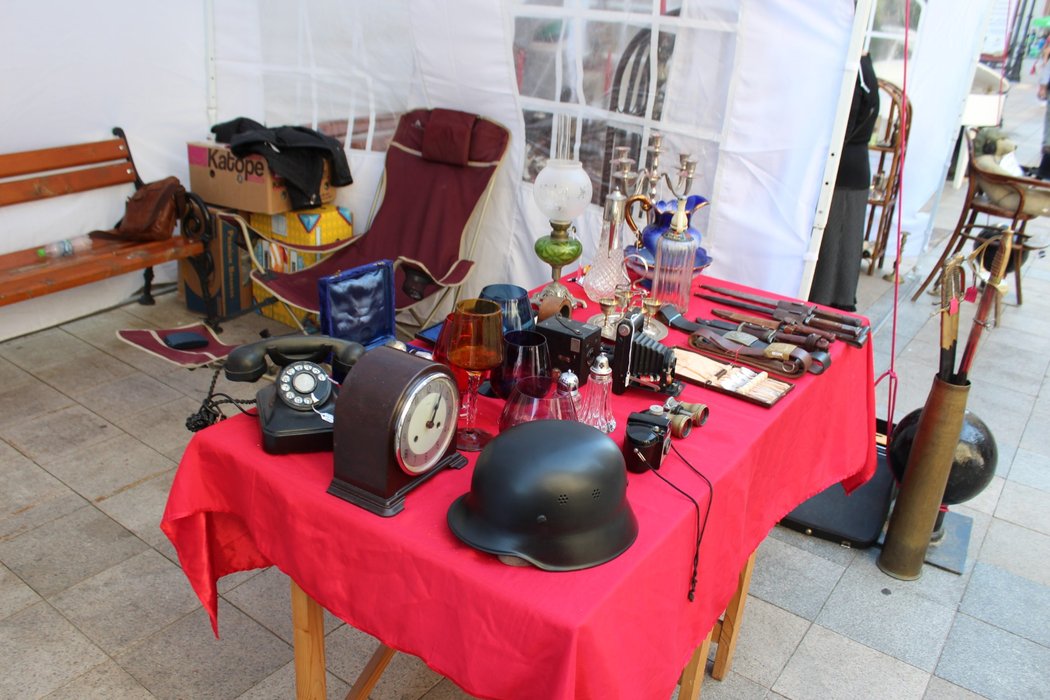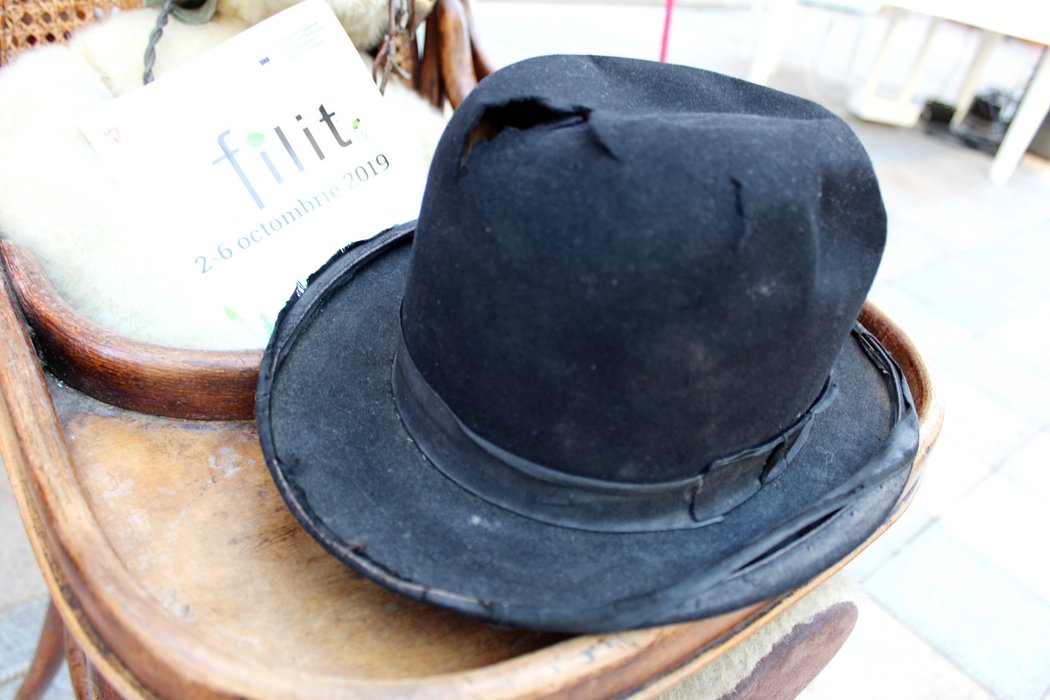 The painters also find something to do, both mature and younger painters.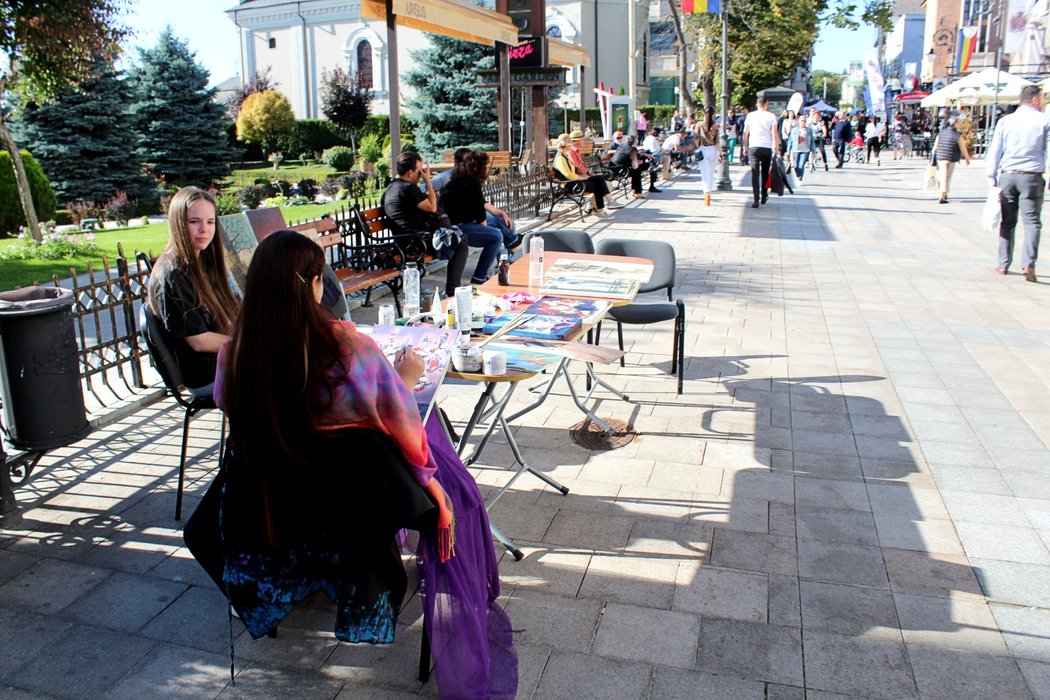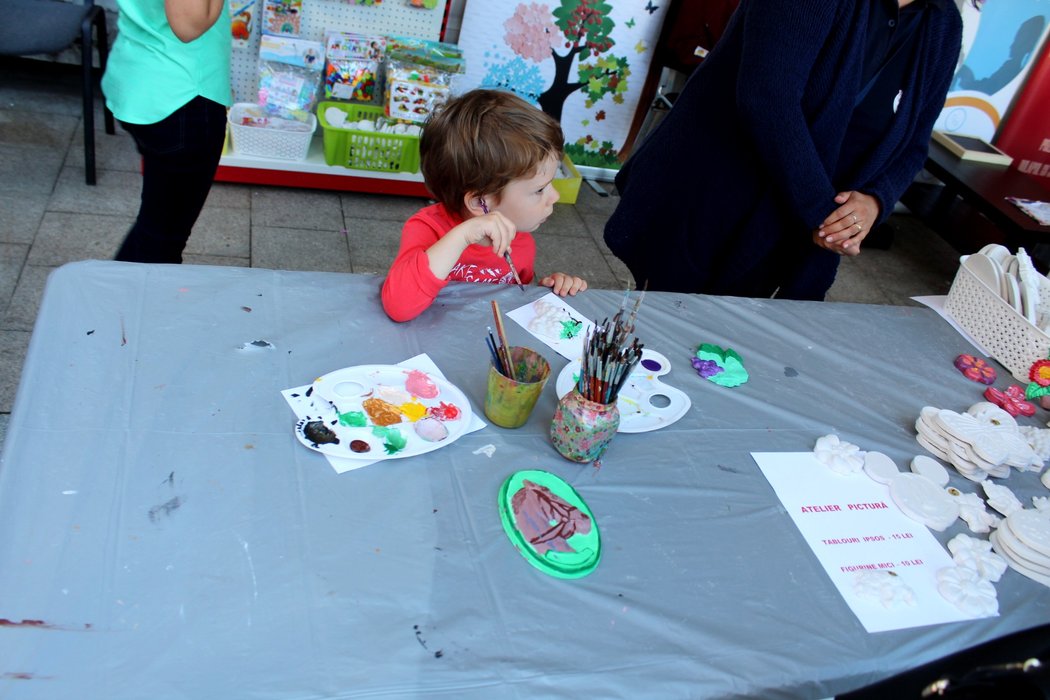 It was a pleasant and tiring ride. You need a little rest, the most pleasant way to rest is to listen to a little music. Many street singers sing for every taste.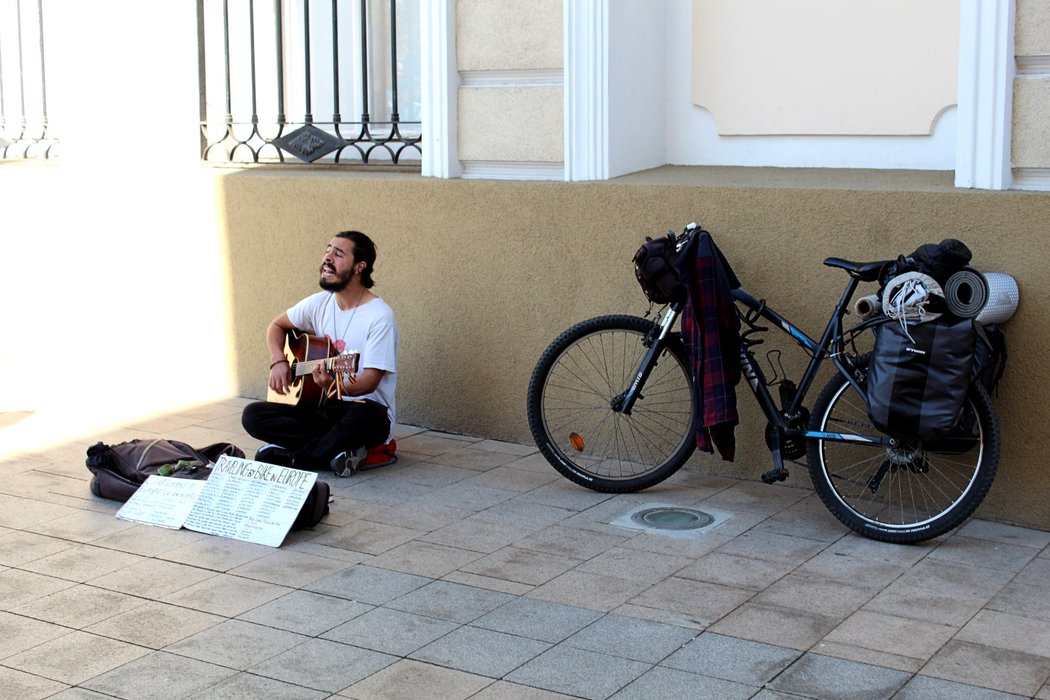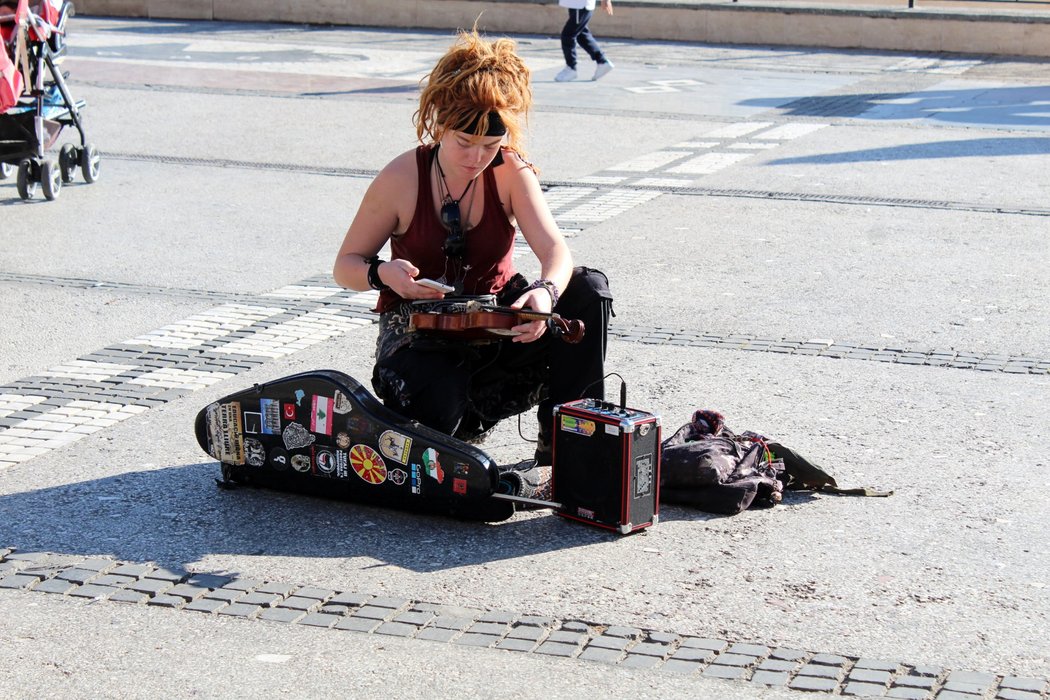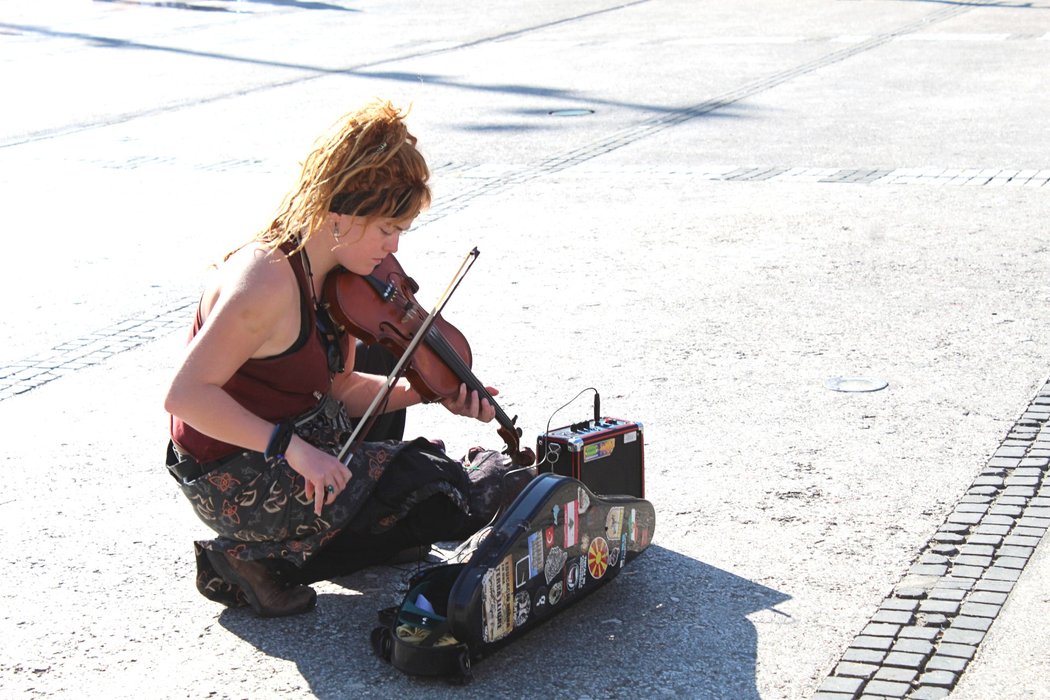 Everything ends, even what is very beautiful. We must leave Lapusneanu street, a street without cars and full of surprises ... cafes, beers, and confectioners. Antique. Goodbye!
Small things and happenings that beautify our lives and days. Our friends, @ace108 and @c0ff33a will understand why and how, because they launched #beautifulsunday and #sublimesunday! A wonderful way to share our beautiful moments.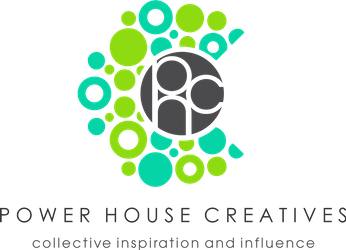 @bluemoon
Thank you!

Disclaimer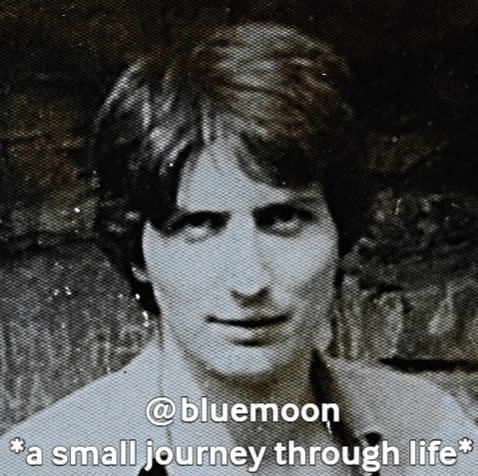 I made this post with passion, effort, and respect for you. I hope the result proves it.
Since English is not my first language, please forgive any grammatical errors.