This is my entry for the @tattoodjay's Wednesday walk challenge.
Today I continue a series of posts about St. Petersburg.
Last time I talked about some places located on Nevsky Prospect. Today I will continue to talk about interesting places that are literally a few steps away.
Ostrovsky Square. Or, as it is popularly called, Catherines garden. So this place is called in honor of the great Empress Catherine the Second, whose monument is located in the center of the square. You can it see in this photo.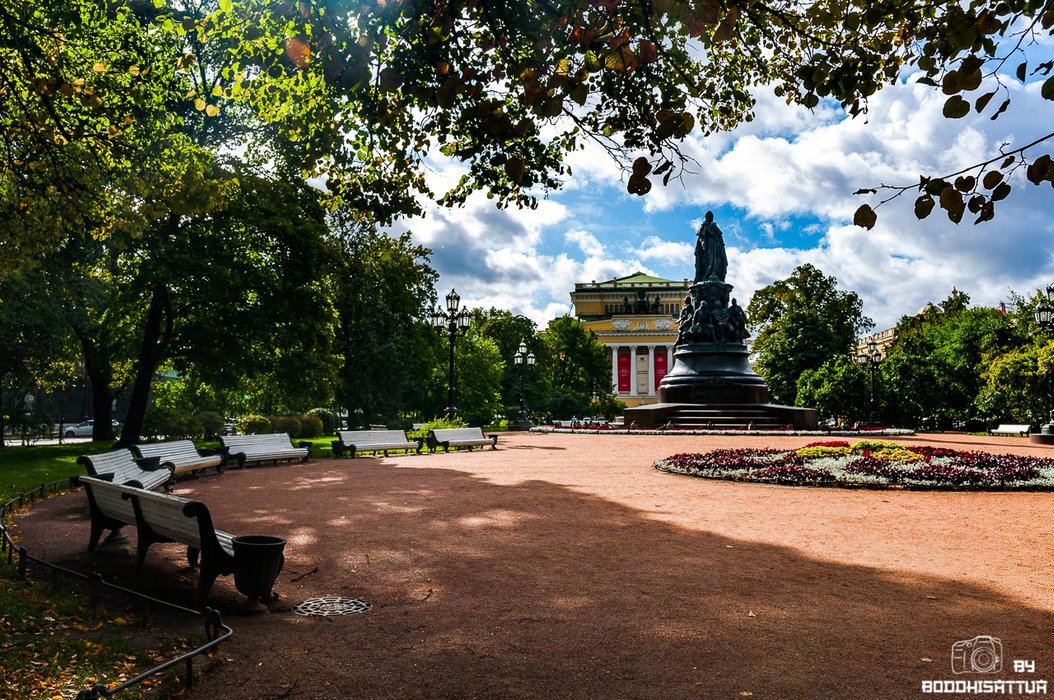 You can see the magnificent building of the Alexandrinsky Theater, designed by the famous architect Karl Rossi, behind the monument. It's hard to see in this photo, but the building is a stunning architectural masterpiece. As well as a historical and cultural monument.
For some reason, the square itself was closed to visitors that day. Never seen it empty before.
But I managed to find a large company of ban violators. Probably these pigeons are perplexed why no one feeds them in the park today.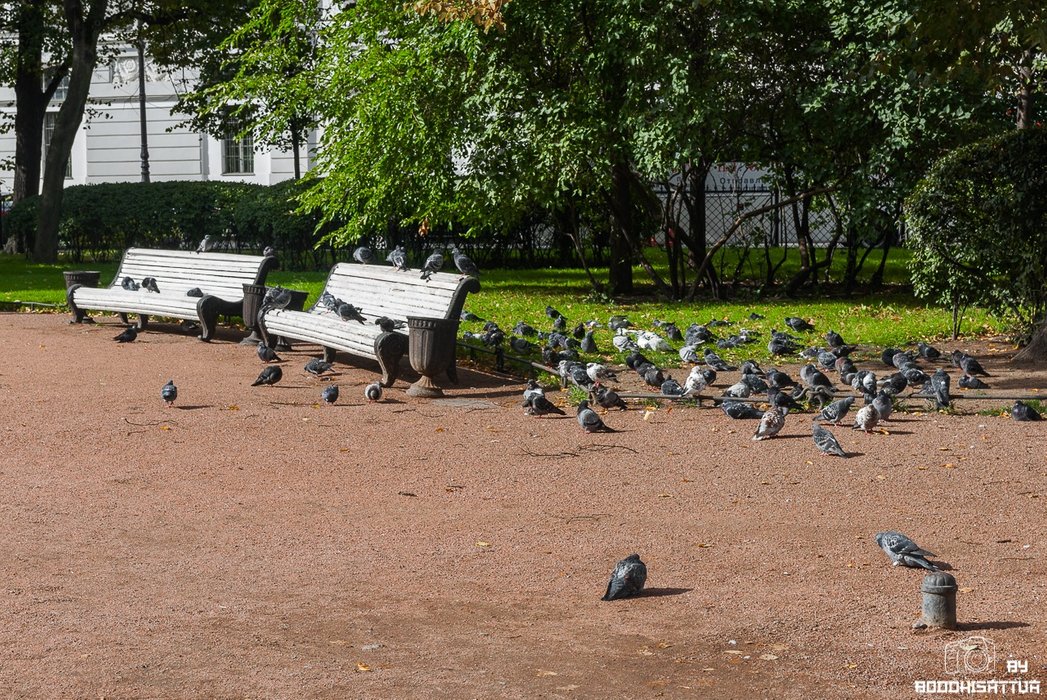 Going further along Nevsky Prospect, I crossed the street adjacent to the park and drew attention to the building of the Russian National Library. See how rich and elegant it looks. Columns, sculptures. This building was also designed by the architect Rossi specifically for the expansion of the imperial library.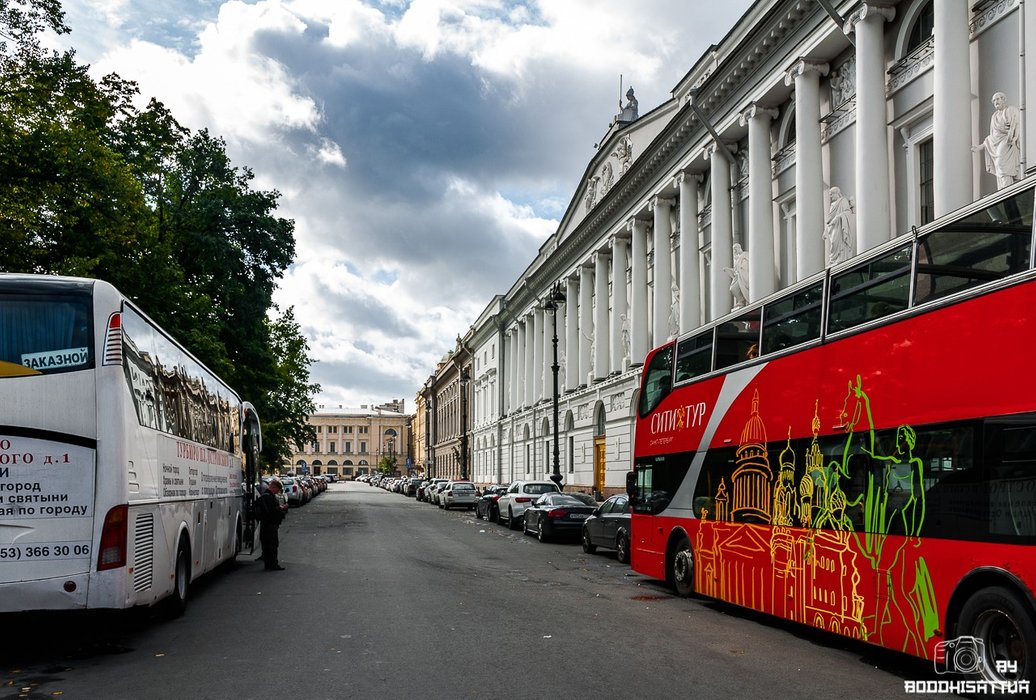 However, I took this picture right on the go, because my path lay farther along Nevsky Prospect. The next attraction on my way is the Gostiny Dvor shopping complex. This building spans a block around the perimeter. It was designed and built specifically for the shopping arcade. Probably inside the perimeter are storage facilities.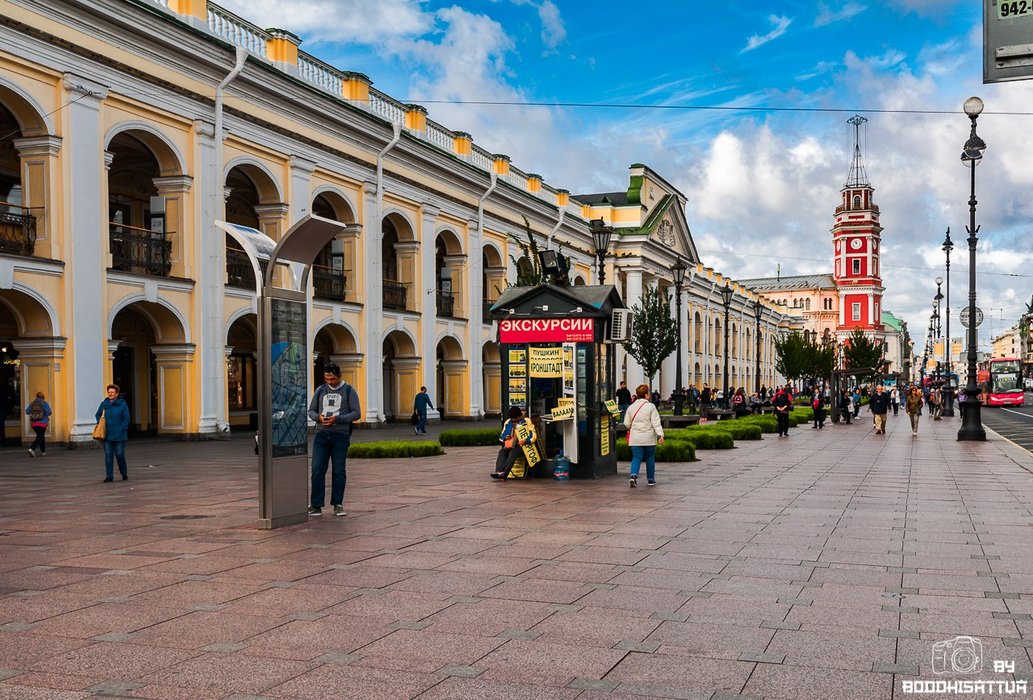 It's very crowded here, near the Gostiny Dvor. You can see a lot of citizens and tourists. The building has an entrance to the subway. From here you can easily reach the many main attractions of the city center. So I headed towards them past this place.
I really liked these plantings juicy green.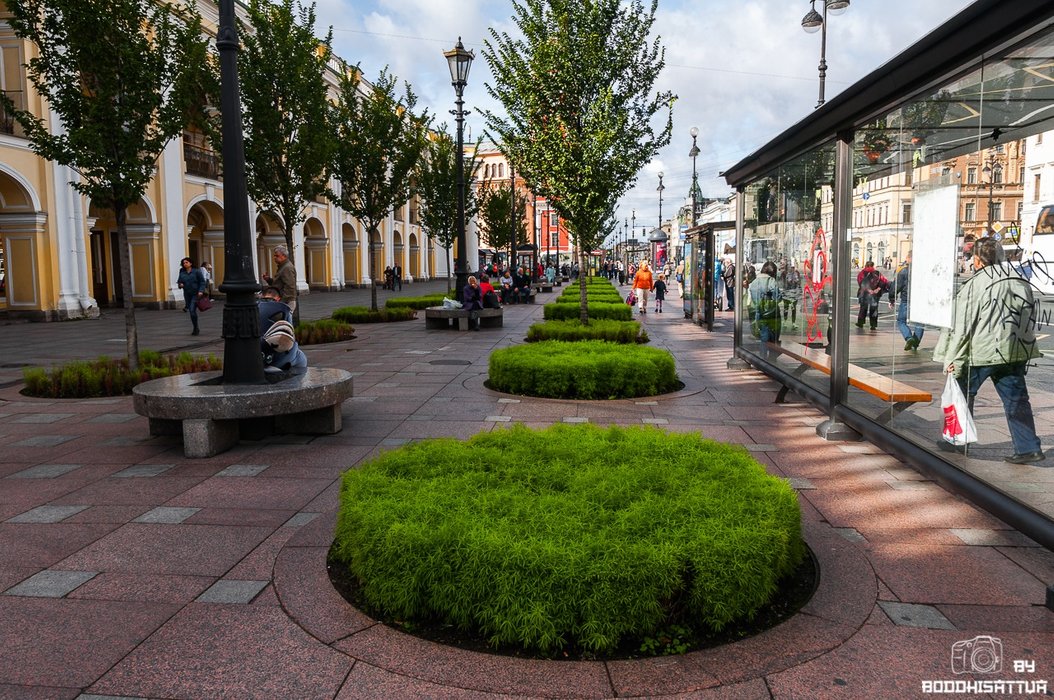 Surprisingly, the construction of this huge building was started back in 1761. However, it still stands still and continues to fulfill its original function. The building was designed by another famous architect - Rastrelli.
Also a little further down the street you can see the tower of the City Council building.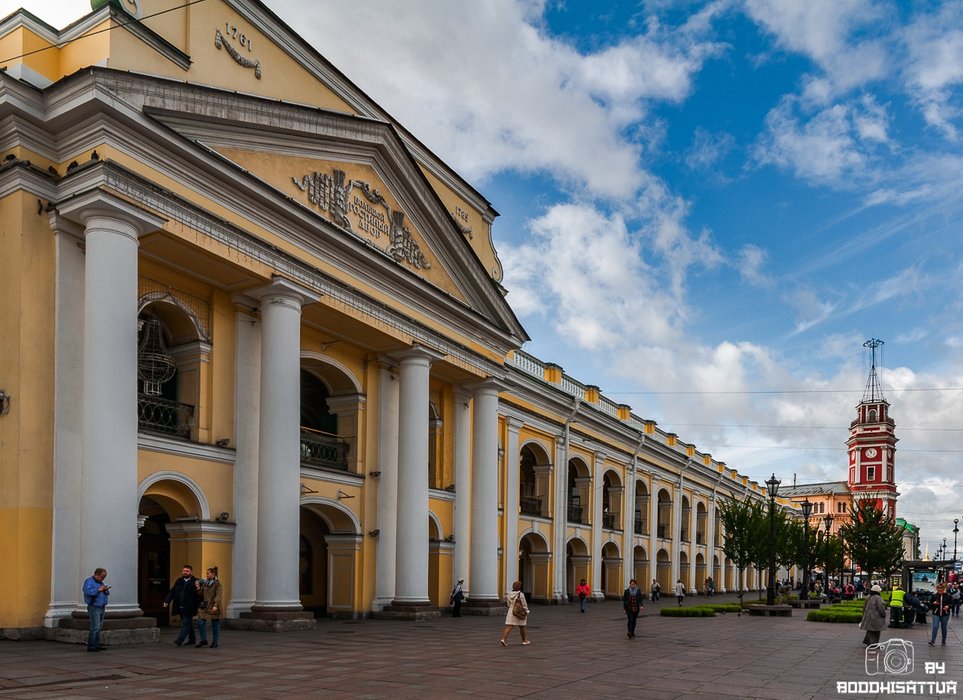 But I did not stay here for long and went further along Nevsky Prospect.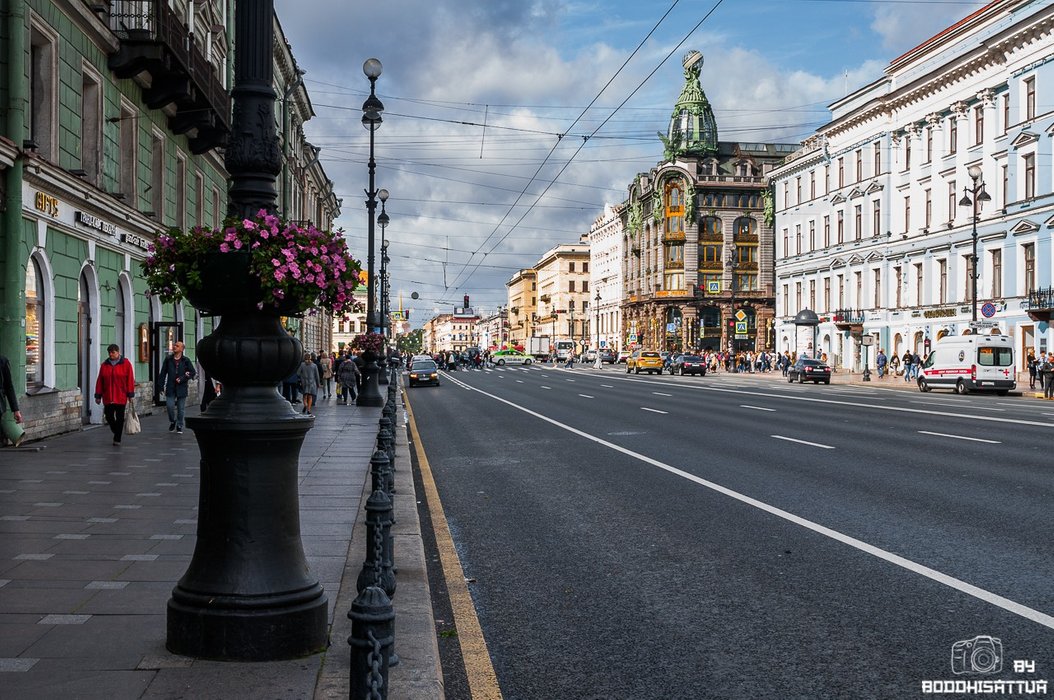 This is where I end today. I'll tell you about other interesting places next time.
I hope you enjoyed it. After all, I still have many walks ahead.
---
---
Nikon D5000 + Sigma AF 17-50
---
I strongly recommend to open the photo in a separate tab to appreciate it.
---